Back in December 2020, we wrote about all the podcasts that were getting us through the dark days of deep pandemic life. And now that we're all vaccinated and slowly (and safely!) venturing back out into society, you might think our need for audio narratives has slowed, right? Wrong!
If anything, our collective appetite for all things pod has only increased in 2021. That's partly because we're living in the golden age of the podcast. But many of us are also still relying on at-home entertainment more than we used to pre-pandemic. And whether you're looking to catch up on pop culture while you cook or unwind to the sounds of true crime at the end of the day, there's bound to be a podcast that fits your needs.
The following list includes podcasts that started in 2021 as well as some longer-running series that just recently caught our ears. The unifying theme is that in this second straight year of isolation and uncertainty, these voices have all kept us in good company.
Anything for Selena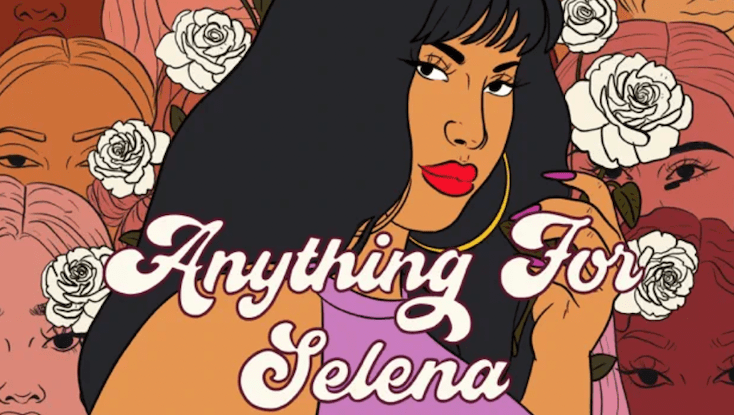 You might expect a podcast about Selena, the late Tejano music icon, to begin with the sound of her singing. But instead, host Maria Garcia invites us into the first episode with a vivid sense memory of the "cool earthy desert aroma" of creosote plants along the U.S.-Mexico border. In Anything for Selena from Futuro Studios and WBUR, Garcia offers a beautifully personal look at what Selena meant to her as a child growing up on both sides of that dividing line.
In episodes available in both Spanish and English, Garcia weaves together memoir, biography and cultural commentary to explore Selena's enduring importance to Latino identity. And of course, Selena's voice and music play a huge part in the story, making this both a great listen for devoted fans as well as a chance to discover the "Queen of Tejano music" for the first time.
Conan O'Brien Needs a Friend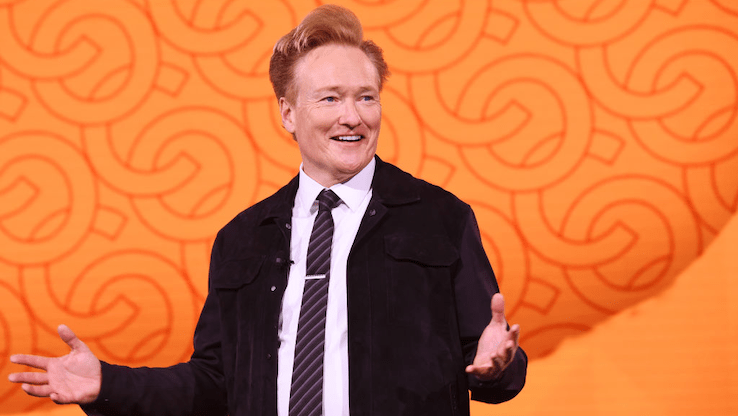 The original idea for this series was that Conan, beloved late-night talk show host, had failed to make real-life friends with his famous guests from said program. So why not invite them on to a podcast and see if true friendship could bloom? It is, of course, pretty hard to believe that Conan O'Brien has trouble making friends — especially once you hear what a natural interviewer and listener he is. (The most charming part may be the inclusion of his real-life executive assistant, Sona Movsesian, as a co-host and foil.)
The current season of Conan O'Brien Needs a Friend alternates between longer interviews with famous guests and shorter episodes featuring chats with everyday people. Tune in to hear Conan chat with everyone from John Lithgow to a skydiving instructor from Buffalo, NY. These days, when we're all feeling like we could use a friend, it's nice to hear such a charismatic host making real (and humorous) human connections.
Don't Ask Tig
There's a reason so many of our picks feature comedians as hosts: We've all really needed a good laugh this year. And humor is especially welcome in the advice-podcast genre. Don't Ask Tig features host Tig Notaro answering listener queries, such as what to do when your dog eats a friend's expensive shoes, all with the help of fellow comedians who serve as guest hosts.
Notaro's voice and demeanor are warm and unfailingly empathetic, and there's a world-weariness in her tone that pairs perfectly with the show's premise. She's not an expert, just a person with a good sense of humor who might have some helpful advice… maybe. And that's more than enough for us.
Maintenance Phase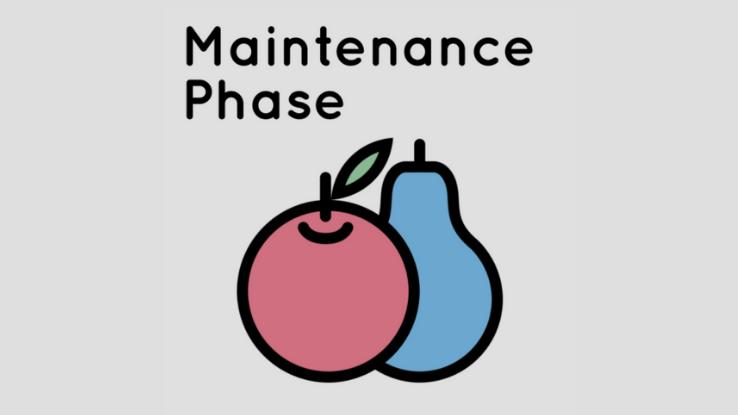 Have you ever scoffed at dubious health advice from Dr. Oz? Suspected that your BMI may not be the be-all, end-all measure of your health? Wondered whether so-called health foods like Halo Top are actually good for you? If you're ready to turn a skeptical eye on the wellness-industrial complex, Maintenance Phase is the podcast for you.
Hosts Aubrey Gordon and Michael Hobbes take deep dives into the evidence (or lack thereof) behind popular health, diet and wellness trends. They challenge weight-centric health dogma and ask questions many listeners may think they know the answers to — like "Is Being Fat Bad for You?" And while their research may be in the weeds, they deliver their takeaways with fast-paced chatter and plenty of laughs at the absurdity of it all.
Poog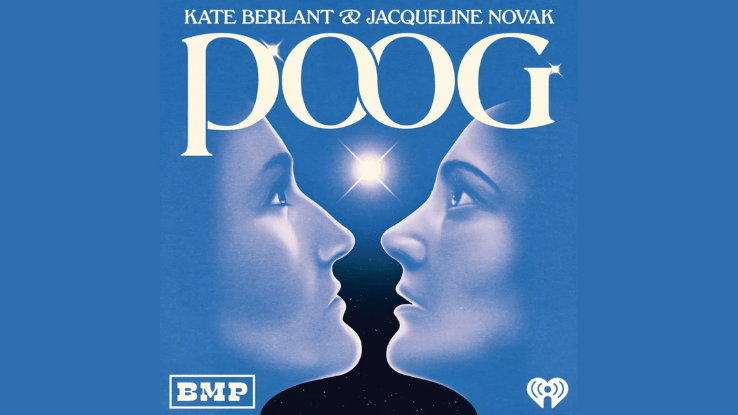 Yes, it's "goop" backwards. But Poog is so much more. Comedians Jacqueline Novak and Kate Berlant take you on a meandering ride through their personal wellness journeys, with many a philosophical digression along the way. The hags, as they call themselves, are simultaneously laughing at and with the wellness industry— while, on another level, not joking at all. (They really purchase, apply, ingest and seemingly enjoy the products they're discussing.) In The New Yorker, Rachel Syme calls it "a show about wellness which is, in a dazzling and purposefully deranged way, utterly unwell."
We enjoy Poog as a counterpoint to wellness mythbusting. For a steadying balance of investigative rigor and experiential abandon, try alternating episodes of Poog and Maintenance Phase. In one segment about fitness drinks with questionable claims, Novak quips, "Of course I haven't done the research — I scoff at research, not my job." We're fine with that.
Pop Culture Happy Hour
In short episodes airing five days a week, NPR's Pop Culture Happy Hour brings you up to speed on all the latest books, movies, music, TV shows and other buzzy bits of pop culture. The roundtable discussions — with hosts Linda Holmes, Glen Weldon, Stephen Thompson and Aisha Harris, along with special guests — mix smart cultural commentary with the pure joy of friends chatting and laughing about pieces of entertainment they love (or hate).
And in a year when it seemed our streaming queues, playlists and bookshelves were constantly running dry, this pod provided a reliable source of new, fun things to get excited about.
Short Wave
We don't know about you, but our attention spans have been a bit shorter this past year. If you love knowing about the latest scientific discoveries, but don't always have the time or patience to do the deep reading, check out NPR's Short Wave.
Every weekday, host Emily Kwong and expert guests break down the fascinating science behind a recent headline or demystify a strange everyday phenomenon — all in about 15 minutes. You'll pick up some fancy new vocab words ("parthenote" was a new one for us!), and maybe get a much-needed dose of hopefulness with your science news (see this recent burst of climate optimism from guest Jane Goodall).
StraightioLab
RadioLab this is not. In their StraightioLab podcast, hosts George Civeris and Sam Taggart (both gay comedians) "unpack the rich, multi-colored tapestry of straight culture." And what exactly defines this rich tapestry, you ask? Well, topics include such heterosexual touchstones as hygge, miscommunication, framed movie posters, dogs, mixology and math.
Each episode features a special guest who joins the two friends in digressions that are by turns goofy (wouldn't Nasdaq and Dow Jones make great Brooklyn baby names?) and sincere (see the "High School" episode where Taggart discusses being bullied as a teen by the episode's special guest). No matter how zany the conversation gets, there's a comforting warmth at the center. As Alex McElroy writes in Vulture, "Civeris and Taggart grasp for human connection through the very mediums that have made human connection so fraught — the internet, ironic defensiveness, the fabricated intimacy of podcasts."
Through the Cracks
True crime has long been a podcast staple. But the typical trope of a missing or dead girl and the hunt for her killer has long worn thin. In Through the Cracks from WAMU and PRX, host Jonquilyn Hill redirects the searchlight away from the individual bad actor and onto the systems and institutions that failed in their duty to protect the missing child.
In 2014, eight-year-old Relisha Rudd disappeared from a homeless shelter in Washington, D.C., where her family was living. But her disappearance went unnoticed — by her school, her family, the shelter and the police — for 18 days. Seven years later, Rudd is still missing. Hill questions the city's conclusion that this tragedy was unavoidable, and offers a nuanced exploration of how the many adults and systems in her life allowed this young Black girl to fall through the cracks.
You're Dead to Me
Host Greg Jenner calls You're Dead to Me from BBC Radio 4 "a comedy podcast that takes history seriously." Each episode features two guests: one historian and one comedian. And over the course of each hour-long conversation, Jenner and guests take a deep dive into a fascinating part of history, with plenty of good humor in the mix.
Part of the fun of this series is the wild range of topics. If you've ever wanted to know a bit more about the Tang Dynasty, Joan of Arc or the history of high-heeled shoes, this podcast has you covered. And if you're preoccupied with the health scares of the last couple years, start with the episode on "Ancient Greek and Roman Medicine." It may comfort you to know that while modern healthcare leaves plenty to be desired, at least your doctor isn't recommending electric eels for what ails you.