The Coronavirus has infected more than 1 million people worldwide, including many Hollywood stars, athletes and politicians. To control the spread of COVID-19 cases, governments and health experts urge the public to practice good hygiene, wash their hands and get tested. Many celebrities are also advising people on how to stay safe.
While the virus continues to affect the entire world, here are some of the public figures who have been diagnosed with COVID-19 and the details of their scary experiences.
Rudy Gobert, Basketball Player
NBA player Rudy Gobert received a lot of heat before and after he announced his positive test results on March 12. Before his diagnosis, health experts and fans heavily criticized the Utah Jazz star for putting his hands all over the microphones at a press conference and mocking the seriousness of the virus.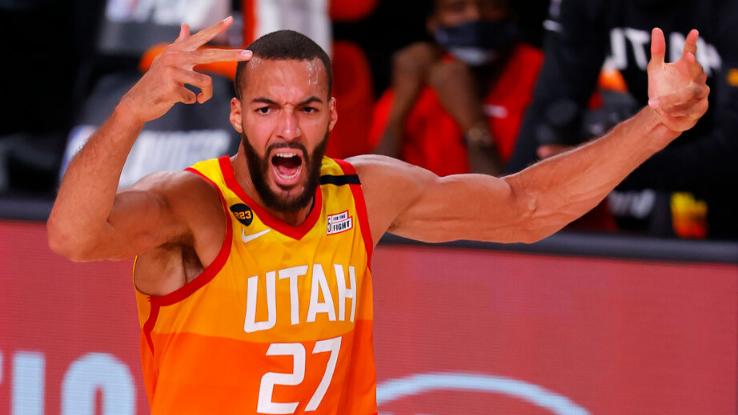 Gobert was the first NBA player to get a positive diagnosis. As soon as he learned about the results, he turned to Twitter to apologize for his careless actions. The NBA suspended the season until further notice following Gobert's test results. The NBA player expects to make a full recovery from the virus.
Prince Albert II of Monaco
The first head of state to announce a COVID-19 diagnosis was Prince Albert II of Monaco, son of the film star Grace Kelly and one of the richest royals in the world. On March 19, the palace provided an official statement about the prince's results and his next steps.
Albert's health is "not worrying at all," according to sources, but he encourages everyone to follow confinement measures. Specialists from Princess Grace Hospital are providing him with top-notch treatment. However, he is still working from his private apartments and communicating with government officials.
Donovan Mitchell, Basketball Player
Rudy Gobert isn't the only NBA player infected with the virus. His Utah Jazz teammate Donovan Mitchell also tested positive for COVID-19 on March 12. The 23-year-old NBA star told Good Morning America that he's asymptomatic, which means he's not showing any symptoms.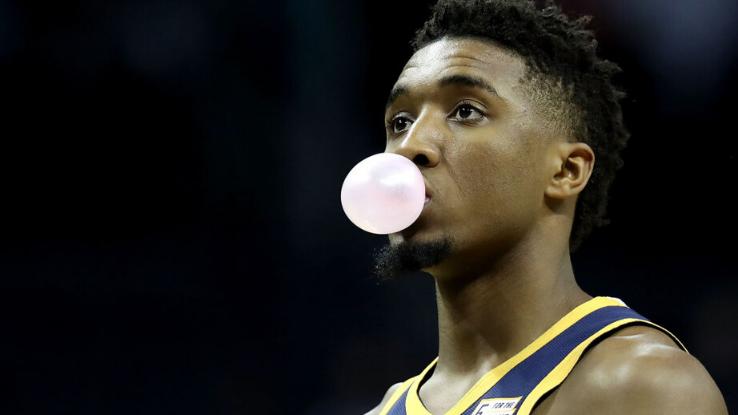 "I could walk down the street if it wasn't public knowledge that I was sick. You wouldn't know it. I think that's the scariest part about this virus, is that you may seem fine, be fine and you never know who you may be talking to, who they're going home to," said Mitchell.
Even though Mitchell has no symptoms, he is keeping himself isolated to prevent others from catching the virus.
Colton Underwood, Reality Star
"I'm exhausted," said Colton Underwood. The reality star from Season 23 of The Bachelor publicly announced his diagnosis on March 20. Speaking in an Instagram video, Underwood reminded everyone that young and healthy people can get infected too.
The 28-year-old star is in isolation and is having trouble breathing and walking. He warns others to take the virus seriously to avoid his mistake. Before getting sick, Underwood and his girlfriend went for a swim and got stung by a jellyfish, ending in a trip to the hospital. Underwood joked, "Mother Nature sent us a warning shot to get back inside."
Prince Charles of Wales
When Prince Charles revealed that he caught COVID-19, many people around the world were worried for him — and the queen. Charles is the heir to the British throne and the eldest son of Queen Elizabeth II. The two last saw each other on March 12.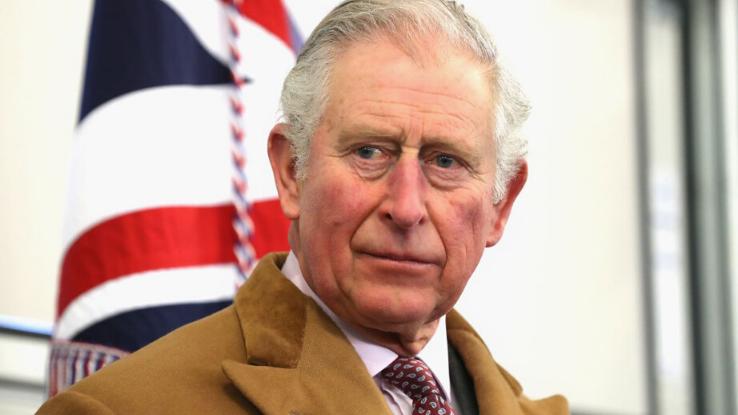 The 71-year-old prince and the 93-year-old queen are both still in good health. During his time in recovery, Charles opened a new coronavirus field hospital called NHS Nightingale. However, he wasn't physically there to open it. He made the move remotely via video call.
Debi Mazar, Actor
Waking up to a sore throat, fever and severe body aches led Debi Mazar to believe she caught the flu — maybe even COVID-19. The L.A. Law and Younger actor went out with some friends for cocktails the night before she started showing symptoms.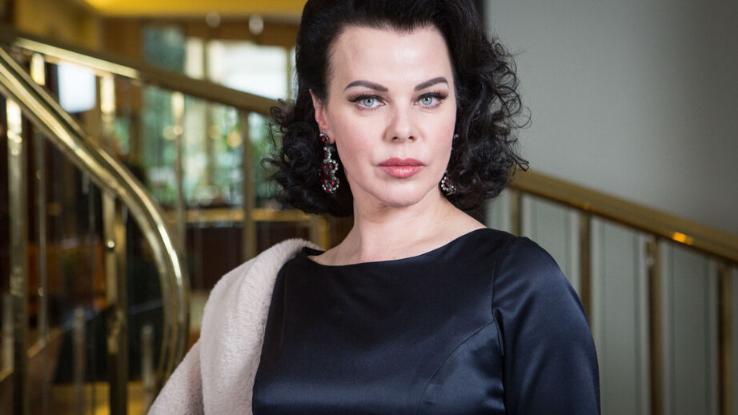 A few days later, she got swabbed at a local urgent care clinic. "I was sent home and told to quarantine myself until I had results, which would take 3-7 days (in S. Korea, it takes two hours)," she wrote. Her test came back positive. She added, "Stay home, people! Protect yourselves & your loved ones. Build up your immune systems. Good luck, and God bless us all!"
Francis Suarez, Miami Mayor
After attending a local event with a Brazilian government official, Miami Mayor Francis Suarez received a positive diagnosis of the virus on March 12. The Brazilian official also tested positive. During Suarez's self-isolation, he has been posting video updates on Twitter.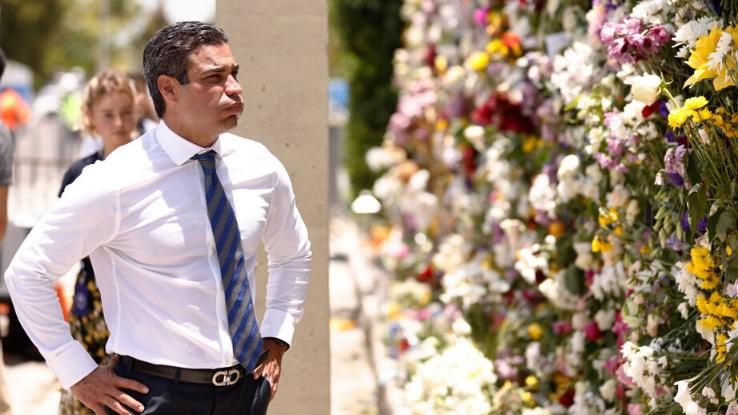 The mayor noted that he "feels goods," and his symptoms are mild. For instance, he constantly checks his temperature, which remains at 98 degrees. The mayor wanted to help relieve panic and anxiety using his social media platform. Currently, his followers are finding comfort in his posts and hoping that he gets well soon.
Rachel Matthews, Actor
Known for her roles in Happy Death Day and Frozen II, Rachel Matthews has shared that she tested positive. The star provided a precise timeline of her battle with COVID-19, and a sore throat was one of her first symptoms.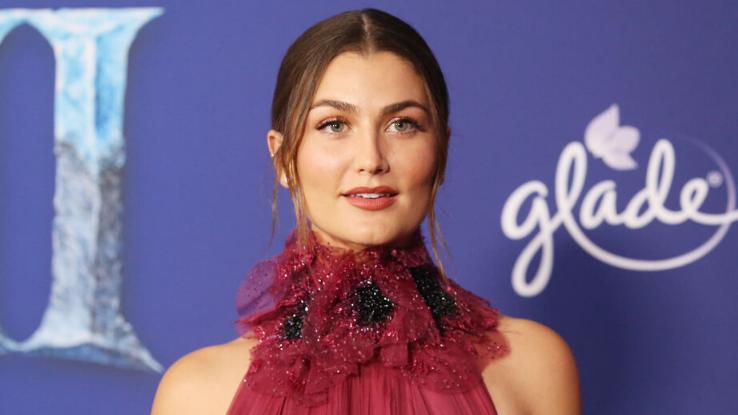 Matthews' symptoms grew worse, resulting in loss of appetite, major fatigue, shortness of breath and dry coughs. After almost a week, the actor says she's feeling "more like myself." However, she advises, "Now is the time to be smart and responsible. Let's take care of one another!"
Sophie Grégoire Trudeau, Spouse of the Prime Minister of Canada
According to the Canadian Prime Minister's office, Justin Trudeau's wife, Sophie, was diagnosed with COVID-19. After returning to Canada from an event in London, Sophie began feeling sick on March 11. Doctors have advised her to remain in isolation.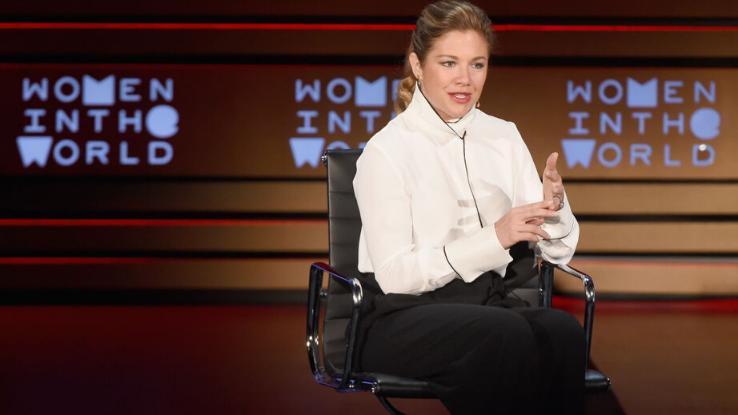 Following the isolation orders, the First Lady of Canada publicly stated that she's thankful for everyone who is concerned about her health. Unfortunately, the virus is causing painful symptoms, but she plans to be back on her feet soon.
She's not the only one in isolation; The Canadian prime minister is also undergoing home quarantine for 14 days. Justin Trudeau hasn't shown any symptoms, but he continues to self-monitor his condition.
Idris Elba, Actor
Actor Idris Elba has also been tested for the COVID-19 virus. On March 16, the results came back positive. Elba addressed his results and experience on Twitter. So far, the actor has not displayed any symptoms. However, to keep his loved ones and the public safe, he has been in self-isolation.
His wife, Sabrina Dhowre, tested positive a few days later. The actor reminds his fans and the public to stay home, remain calm and wash your hands. "I will keep you updated on how I'm doing. No panic," wrote Elba. He also encourages everyone to practice social distancing and to look after one another.
The Valencia Soccer Team
Almost 35% of the Valencia soccer team's athletes and staffers have been infected by COVID-19. Defenders Ezequiel Garay and Eliaquim Mangala were the first two members to announce their diagnosis on March 15. Shortly after that, the team told the public that more members tested positive.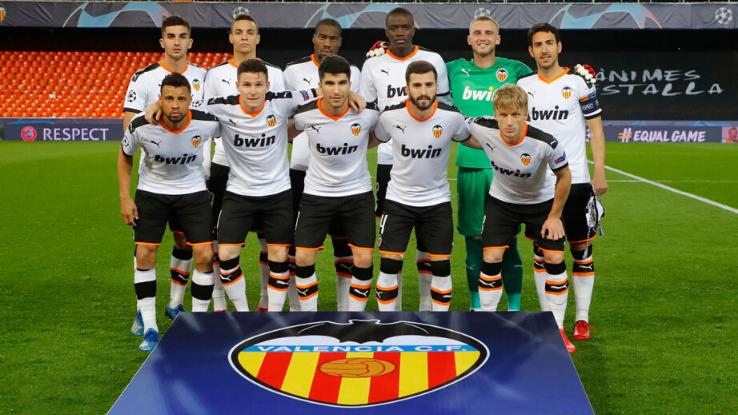 Before the announcement, the soccer team followed strict orders to try to prevent the spread of the virus, yet they were still exposed to it. The group states that all cases are asymptomatic and encourages others to self-isolate at home, even if you feel healthy.
Olga Kurylenko, Actor
Olga Kurylenko, the former James Bond actor, revealed her test came back positive on the evening of March 15. The Ukrainian star and model has appeared in TV shows and movies, such as Magic City and The Man Who Killed Don Quixote.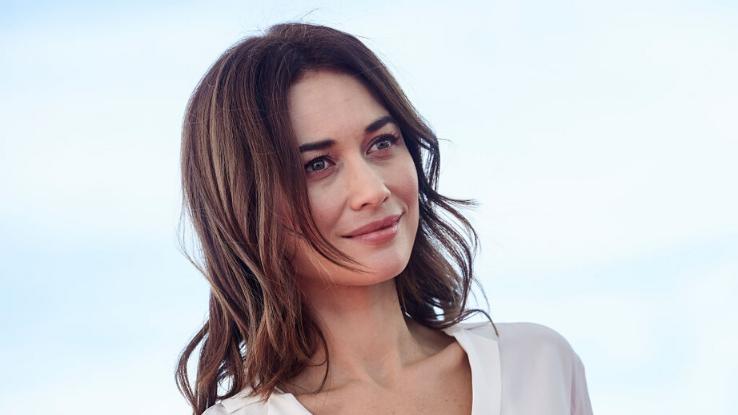 On her official Instagram page, the actor wrote that she's locking herself up at home. When Kurylenko received her results, she was already sick for one week with fatigue and a fever. She also included a photo of a window with her statement. As a word of caution, Kurylenko encourages the public to take care of themselves and to take the pandemic seriously.
Callum Hudson-Odoi, Chelsea Player from the Premier League Club
When Chelsea winger Callum Hudson-Odoi developed symptoms of a mild cold, he immediately stopped going to the Cobham training facility and self-isolated. The athlete later confirmed that he caught the virus in early March. Everyone who came into contact with Hudson-Odoi is now under self-isolation.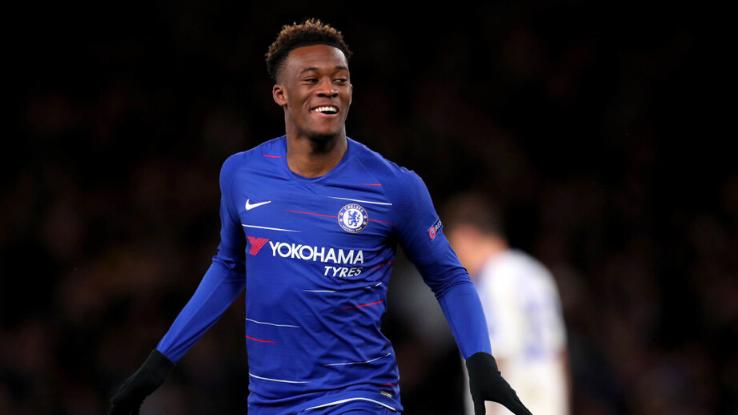 Hudson-Odoi updated the public with a Twitter video post, saying, "Hi guys. As you may be aware, I had the virus for the last couple of days, which I've recovered from. I'm following the health guidelines and self-isolating myself from everybody for the week. I hope to see everybody soon and hopefully be back on the pitch very soon. Take care."
Nomadic Matt, Famous Travel Blogger U
Popular travel blogger Nomadic Matt was diagnosed with the virus after returning from a trip to Taiwan and France. The blogger gave his fans the inside story about the incident on social media. On March 14, he woke up feeling awful, so he searched for information on where to get tested.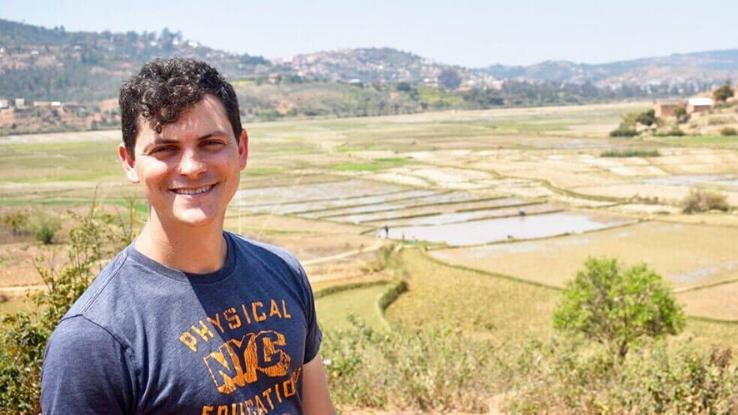 It was difficult finding helpful information, but Matt learned that private testing is available for $40 in his city. Within 48 hours of taking the test, the results came back positive. Matt's mild experience provided a lot of insight. "Please stay home, wash your hands and let's contribute to stopping the spread," he wrote on Instagram.
Charlotte Lawrence, Singer-Songwriter
Many stars have tested positive for the virus, including American singer-songwriter Charlotte Lawrence. The 19-year-old "Joke's on You" singer told her social media followers about her COVID-19 diagnosis on March 17. "I am going to be completely fine," she wrote on Instagram.
Reminding others of the crisis, Lawrence added, "Many who get it won't be if too many people get sick too quickly…Think about someone else getting your loved ones sick because they didn't listen, because they thought they knew better. Because they were selfish."
Rand Paul, U.S. Senator
On March 22, Rand Paul became the first senator to test positive for COVID-19. After taking the virus test, the U.S. Senator for Kentucky went to the gym and worked for six days, worrying his fellow associates. Paul is currently in quarantine, noting that he has no symptoms.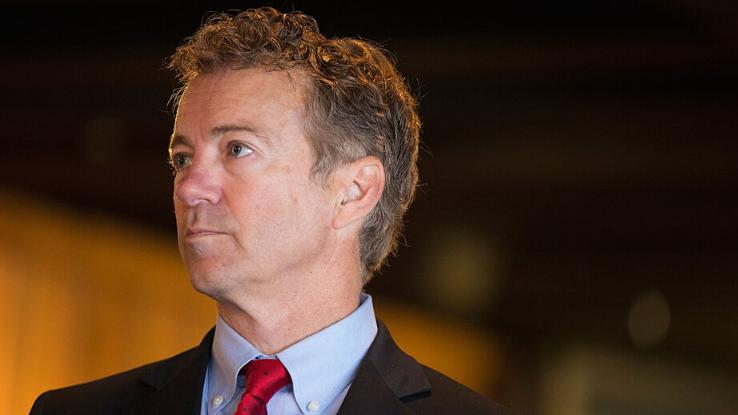 His actions before going into isolation were heavily criticized. He responded, saying, "Perhaps it is too much to ask that we simply have compassion for our fellow Americans who are sick or fearful of becoming so. The broader the testing and the less finger-pointing we have, the better."
Adam Schlesinger, Singer-Songwriter
The scariest part of COVID-19 is some people develop mild symptoms while others experience more severe issues. This was the case for Adam Schlesinger, co-founder of the rock band Fountains of Wayne. The talented singer-songwriter also won an Emmy for his contributions to the TV series Crazy Ex-Girlfriend.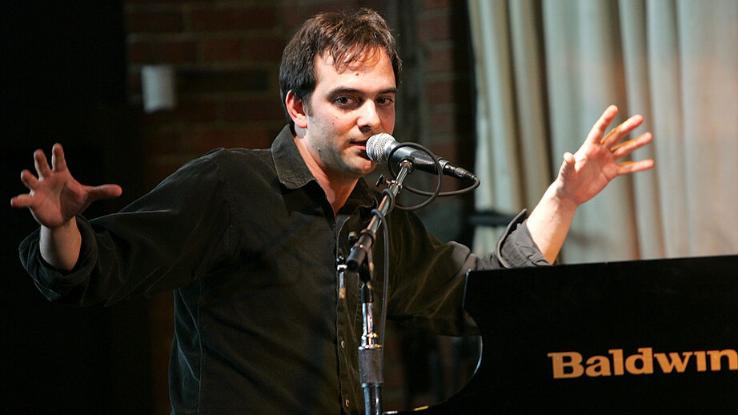 After Schlesinger was infected, he remained in the hospital for more than a week due to complications. Unfortunately, his symptoms did not improve, and he passed away on April 1 at the age of 52. Many stars, including Fountains of Wayne band members and Tom Hanks, have expressed their sadness and admiration for the late singer-songwriter.
Daniel Dae Kim, Actor
Daniel Dae Kim, recognized for starring in Lost, Hawaii Five-0 and Angel, took to Instagram on March 19 to reveal his COVID-19 diagnosis. The star believes it's ironic that he was in New York at the time, working on a flu pandemic TV series.
When Kim started experiencing an itchy throat, he grew concerned and got tested. The actor often shares his progress and encourages everyone to respect the government's guidelines. He has also called out Americans for the rise in hate crimes against Asians, saying, "Randomly beating elderly — sometimes homeless — Asian Americans is cowardly, heartbreaking, and it's inexcusable."
Kevin Durant, Basketball Player
On March 17, four Brooklyn Nets players tested positive for the virus, including Kevin Durant. The identity of the other players remain unknown.The Nets announced one player is showing symptoms while three players are asymptomatic. The organization is also reaching out to anyone who has been in contact with the infected players.
Durant told reporters that he feels "fine." However, he will continue to watch his health and give updates to the medical staff. His message to the public is important: "Everyone be careful, take care of yourself and quarantine. We're going to get through this."
Tom Hanks and Rita Wilson, Actors
On March 11, Tom Hanks and his wife Rita Wilson announced they had tested positive for COVID-19. The two were in Australia, where Hanks was working on a new Elvis Presley biopic. The couple rested in isolation, emphasizing that it's the necessary measure to not spread the virus.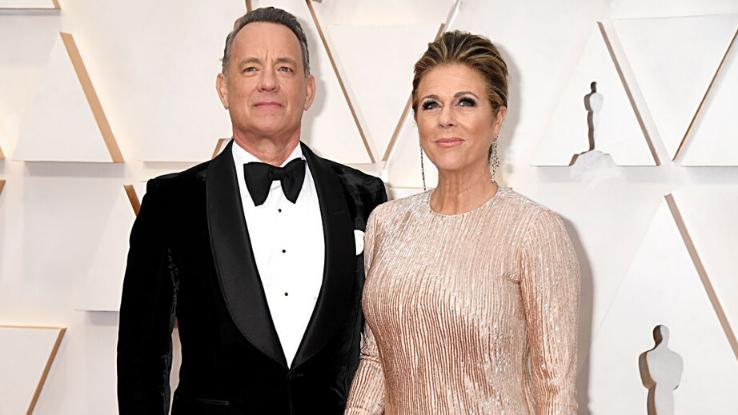 While in isolation, Hanks offered some food for thought from Mr. Rogers on social media. In one post, he quoted everyone's favorite neighbor, saying, "Thanks to the Helpers. Let's take care of ourselves and each other." Recently, the two recovered from the virus and returned to the U.S.
Andy Cohen: Talk Show Host
The 51-year-old talk show host of Watch What Happens Live with Andy Cohen announced on March 20 that he had tested positive for COVID-19. "As much as I felt like I could push through whatever I was feeling to do #WWHL from home, we're putting a pin in that for now so I can focus on getting better," Cohen wrote on Instagram.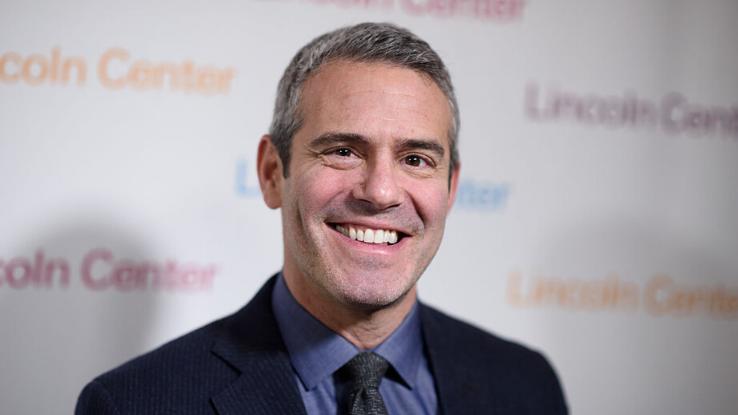 He didn't feel well, even after days of being in quarantine. However, he took the time to thank the dedicated healthcare workers and first responders who are saving others. The host is also broadcasting from his apartment rather than the office.
Kristofer Hivju: Actor from Game of Thrones
Game of Thrones actor Kristofer Hivju said in an Instagram post that he tested positive for COVID-19. As a result, the actor and his family are staying at home to self-isolate. The good news is, he's still in good health.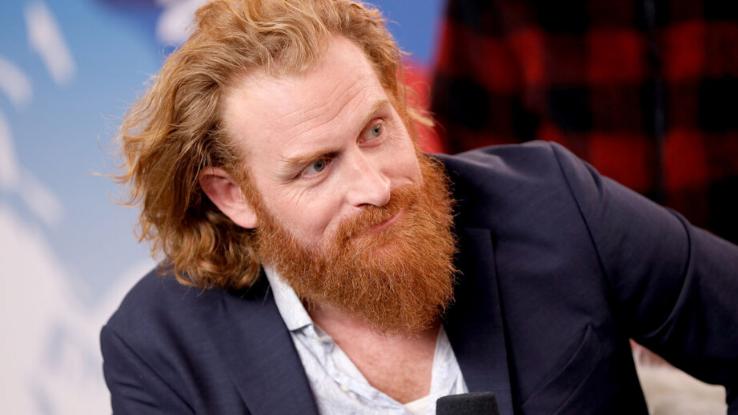 Hivju's advice is to wash your hands and keep your distance from people. "Please visit your country's Center for Disease Control's website, and follow the regulations for staying safe and protecting not just yourselves, but our entire community, and especially those at risk like the elderly and people with pre-existing conditions," said the 41-year-old actor.
Nadine Dorries, U.K. Health Minister
U.K. health minister Nadine Dorries confirmed that she tested positive for the virus, making her the first British official to be infected. Dorries said, "As soon as I was informed, I took all the advised precautions and have been self-isolating at home."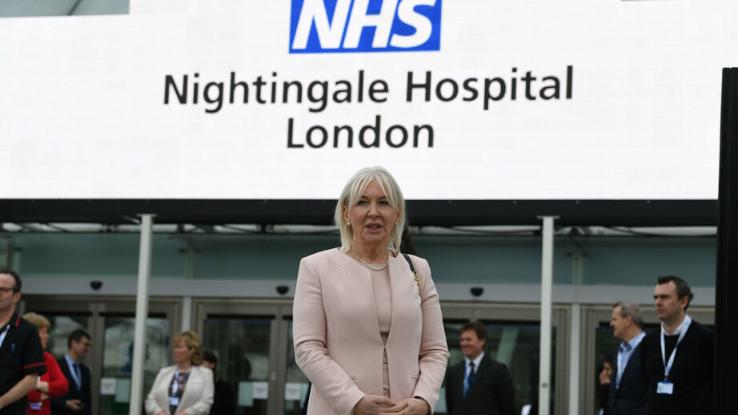 On Twitter, Dorries noted that the worst is over for her illness. However, before she felt sick, the health minister attended the International Women's Day event with Boris Johnson, the U.K. Prime Minister. Johnson initially didn't get tested because he showed no symptoms.
Slim Thug, Rapper
Slim Thug has been extremely careful, staying home, self-quarantining and wearing masks and gloves. However, his COVID-19 test came back positive. The rapper urged his Instagram followers to take the pandemic as seriously as possible. Before taking the test, Slim Thug had a fever and cough, but he's feeling better now.
On Instagram, he encourages others to self-quarantine and remain indoors, adding, "If you have symptoms, go get checked out." The rapper is best known for his performance on songs like "Still Tippin'" by Mike Jones and "Check on It" by Beyoncé.
Boris Johnson, British Prime Minister
At first, Boris Johnson didn't get tested for COVID-19, despite attending an event with the (later diagnosed) health minister, Nadine Dorries. Johnson, the British Prime Minister, displayed no symptoms at first. However, when he developed mild symptoms, he went in for a test.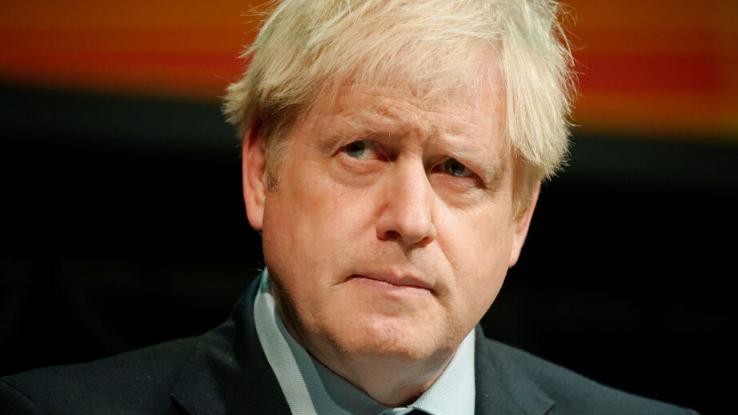 The next day, he tested positive for the virus and made the announcement on Twitter. "I am now self-isolating, but I will continue to lead the government's response via video-conference as we fight this virus. Together, we will beat this," he wrote.
Aaron Tveit, Actor
When he shared his diagnosis on March 23, Aaron Tveit told his Instagram followers that he has actually been in quarantine since March 12. However, he's feeling "much better." The actor, who starred in the musical Grease Live, only had mild symptoms.
"I have been taking this situation extremely seriously, even before I was tested. I want everyone to realize that this can affect anyone," he wrote on Instagram. Tveit, who also starred in Moulin Rouge! The Musical, is one of the many celebrities who has experienced little to no symptoms.
Mario Diaz-Balart, U.S. Representative
Rep. Mario Diaz-Balart (R-FL) revealed his COVID-19 diagnosis on March 18, making him the first confirmed case in Congress. Before experiencing any symptoms, Diaz-Balart went into self-quarantine. He developed a fever and headache the following day. However, he's feeling "much better" now.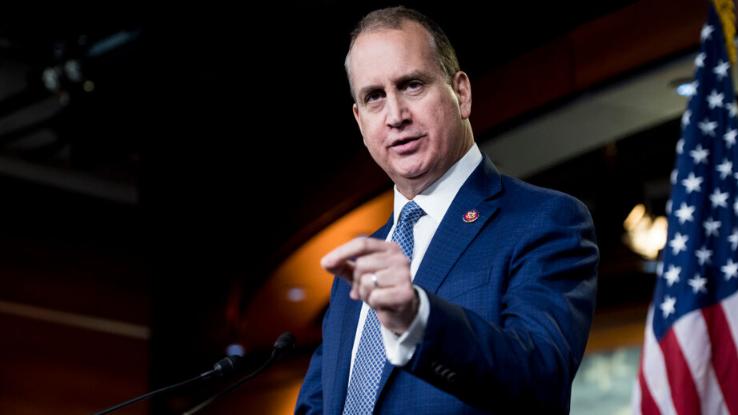 On Twitter, he warned others, saying, "It's important that everyone take this seriously and follow CDC guidelines in order to avoid getting sick and mitigate the spread of this virus." He added, "We must continue to work together to emerge stronger as a country during these trying times."
Scarface, Rapper
Scarface is best known as one of the members of Geto Boys, a hip-hop group from Houston, Texas. The former rapper revealed March 26 that he was infected with the virus. Scarface actually took multiple tests before his official diagnosis.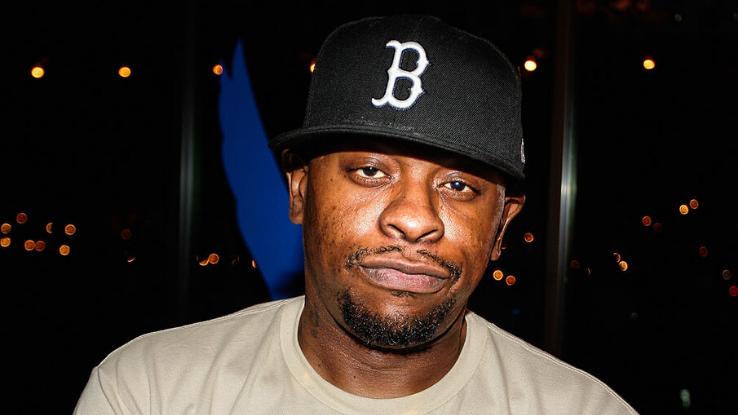 During a live steam with his bandmate Willie D., Scarface gave a detailed story of his experience. "I've been to the point where I just felt like I was going to die," he said, adding, "I threw up so much."
David Bryan, Musician
Bon Jovi keyboardist and founding member David Bryan revealed on March 21 that he caught the virus. The star called COVID-19 the flu. However, many health experts disagree. Bryan (also a Tony Award-winning composer) felt sick for a week, but his symptoms improved each day.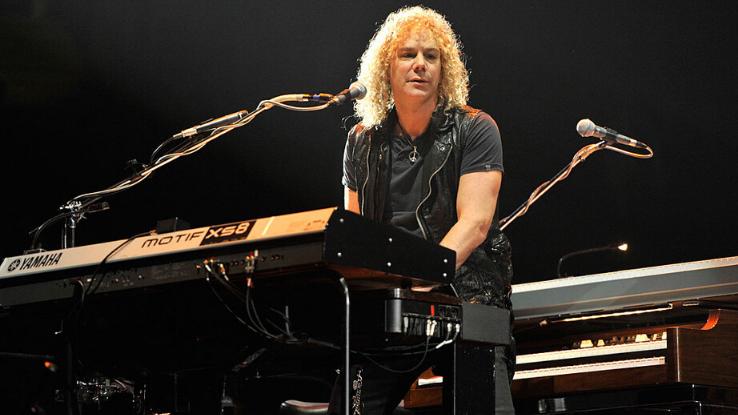 While fighting COVID-19, Bryan has encouraged others to be brave. The 58-year old told his Instagram followers: "And when I feel better, I'll get tested again to make sure I'm free of this nasty virus. Please help out each other. This will be over soon… with the help of every American!"
Franck Riester, French Minister of Culture
French Minister of Culture Franck Riester tested positive for the virus after visiting parliament, and he is not alone. Five French members of parliament have also contracted the virus. As a result, the minister believes one of the members spread the virus to him.
Health minister Olivier Veran announced on TV that Riester stayed at home to rest, and he's doing just fine. Before his COVID-19 diagnosis, he met with French President Emmanuel Macron. But don't worry, the president has not been infected with the virus.