What does it take to get inducted into the Rock & Roll Hall of Fame? Is it astronomical luck, prodigious skill, a massive reputation, or some combination of the three? Moreover, musicians have to meet certain requirements; a group or artist must have released their first recording at least 25 years prior to the first year they're eligible for induction. Emphasis on "at least" since it often takes a very long time for a notable musician or band to receive the proper recognition.
Today, the Rock & Roll Hall of Fame announced that 15-time Grammy winner Eminem and 11-time Grammy recipient Dolly Parton will join the class of 2022. Other inductees include the Eurythmics (of Sweet Dreams (Are Made of This) fame), Lionel Richie (of Hello and All Night Long acclaim), and Pat Benetar (who gave us Heartbreaker). However, for every amazing addition to the Hall of Fame, there are tons of musicians who've yet to receive their due. The following artists are just a few of the folks who we feel have been "snubbed" by the Rock & Roll Hall of Fame for far too long.
Iron Maiden
Iron Maiden was on the 2021 ballot for the Rock and Roll Hall of Fame, but they were ultimately omitted from the final list of inductees. Although they've been eligible since 2004, the iconic metal band has gone underappreciated by the Hall of Fame, something Twisted Sister's Dee Snider argues is par for the course when it comes to the metal genre.
Between their studio albums, live records, and compilations, the group has an impressive discography, including classics like Piece of Mind (1983), Powerslave (1984), and Seventh Son of a Seventh Son (1988). With over 100 million worldwide record sales under their belts, there's plenty of reason to acknowledge Iron Maiden's contributions to music. Maybe the Hall of Fame will induct them next year to make up for all of those "wasted years".
Nile Rodgers & Chic
Even if the band's name isn't instantly recognizable, chances are you've grooved along to several of Chic's '70s-era hits, from "Everybody Dance" to "Good Times." Although Nile Rodgers was honored several years ago with the Award for Musical Excellence at the Rock & Roll Hall of Fame induction ceremony, he hasn't actually been inducted. In fact, his acclaimed rock-meets-R&B-meets-disco group, Chic, also hasn't been honored — despite being on the induction ballot a whopping 11 times.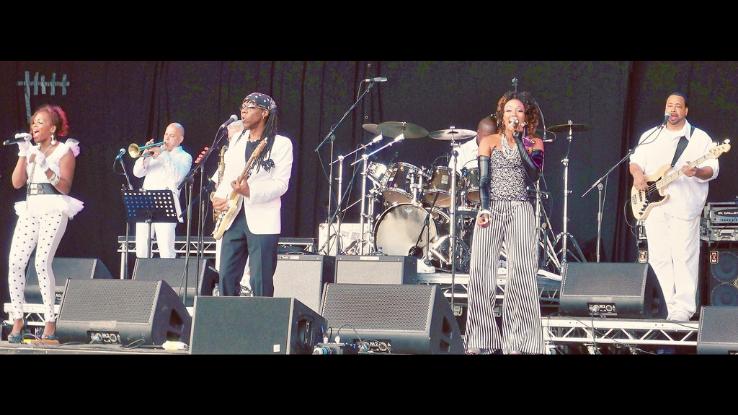 Along with Rodgers, Bernard Edwards and Tony Thompson — Chic's other two principal members — helped usher in a new era in music. Sadly, however, Chic's contributions have gone overlooked. Even after the band first parted ways, its members continued to shape music. Rodgers, for example, collaborated with the B-52's, Depeche Mode, INXS, Mick Jagger, and Daft Punk, just to name a few.
In 2014, Chic officially got back together, churning out new albums and even opening for Cher's 2019 tour. So, here's hoping Nile Rodgers & Chic — the band that inspired Queen's "Another One Bites the Dust" — get their dues soon so we can let the "good times" roll.
Phish
Phish is a musical act that bucked convention and stood out from the crowd during a time when experimental music was becoming increasingly popular. The band formed in Burlington, Vermont in 1983 after Jeff Holdsworth, Jon Fishman, Mike Gordon, and Trey Anastasio met at the University of Vermont. Phish produced their first album, Junta, in 1989 but they really took off during the 1990s; their fourth album (Rift) charted at #51 on the Billboard 200 in February 1993 — cementing the band as a household name.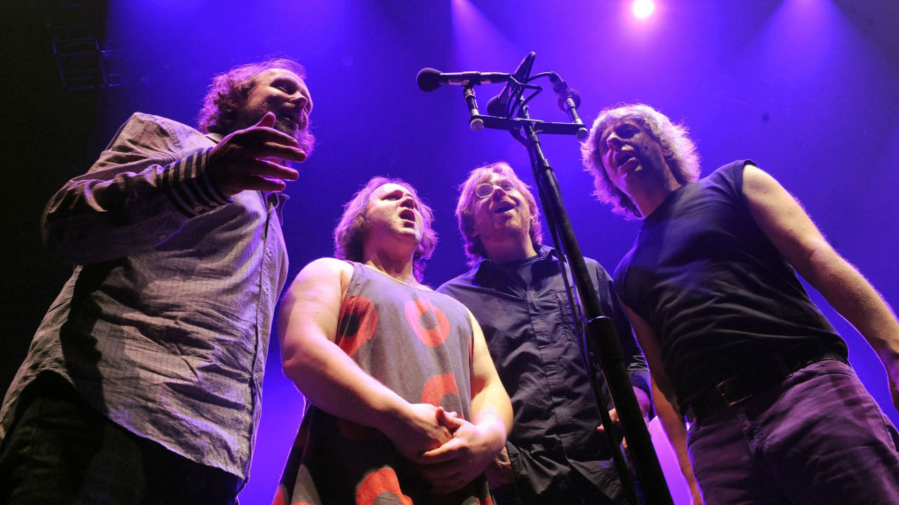 Intricate medleys, layered vocal harmonies, and improvisation are some of Phish's hallmarks. Listen to Billy Breathes, the band's sixth album, front to back and each song will deliver a wildly different experience. Maybe one of the reasons why Phish hasn't been inducted into the Rock and Roll Hall of Fame is because their songs blend so many different genres. Still, a nomination would be nice at this point.
A Tribe Called Quest
Since 2004, hip-hop groups have been eligible for the Hall of Fame. Just three years later, Grandmaster Flash and the Furious Five made history, becoming the first hip-hop group to earn induction. Since then, hip-hop legends like Run-D.M.C., N.W.A., and 2Pac (Tupac Shakur) have also been welcomed into the Hall's annals. In our humble opinion, inducting A Tribe Called Quest also feels like a no-brainer.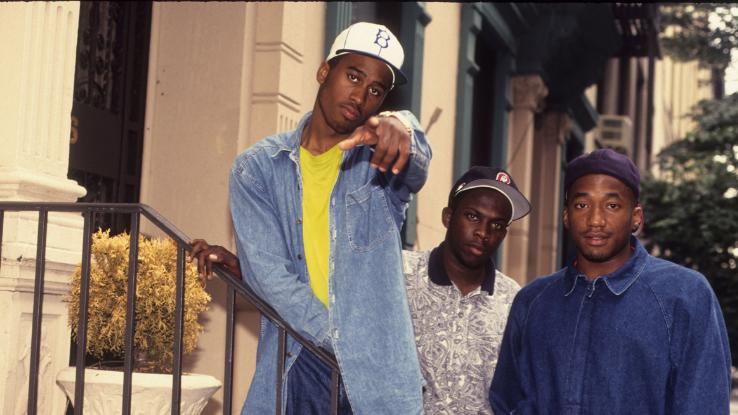 Regarded as one of the most influential hip-hop groups in the genre's history, A Tribe Called Quest blazed trails with their mixture of jazz, rap, and thought-provoking lyrics. In fact, many of their albums, like People's Instinctive Travel and the Path of Rhythm (1990), The Low End Theory (1991), and Midnight Marauders (1993), are still considered hip-hop staples to this day. Hopefully, the Hall of Fame will "find a way" to honor Tribe this year.
Sonic Youth
Sonic Youth has been eligible for the Rock and Roll Hall of Fame since 2007, though some fear that their biggest strengths may also prove to be what holds them back from induction. It can't be argued that Sonic Youth redefined the landscape of music by pushing boundaries rather than playing within the traditional rules of rock.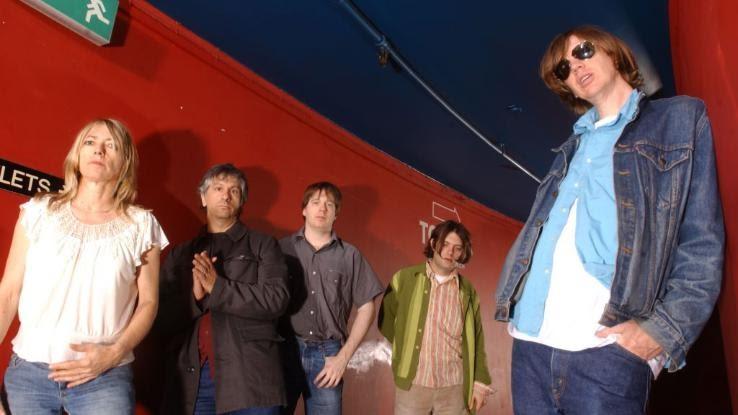 While the group was wildly influential, especially in the underground and indie scenes, their lack of convention may be why the Hall of Fame hasn't recognized them with an induction. With 16 studio albums and twice as many compilations, Sonic Youth has undoubtedly created a worthy legacy. It would be such a "kool thing" if that legacy was recognized by the folks over in Cleveland, Ohio.
Kate Bush
"If only we could, we'd make a deal with God" to get Kate Bush inducted into the Rock & Roll Hall of Fame already! After all, the artist has been snubbed for the last 18 years (she was nominated in 2018 and 2021.) Bush is once again a nominee for the Hall of Fame's class of 2022. So, why is she so deserving of a spot?
Since her fourth studio album, The Dreaming (1982), Bush has produced all of her own work, which means that "this woman's work" completely reflects her artistic vision. This paid off with albums like Hounds of Love (1985), a chart-topper that knocked Madonna's Like a Virgin from the number-one position and included four iconic singles — "Running Up That Hill," "Cloudbusting," "Hounds of Love," and "The Big Sky." Throughout her career, Bush has been nominated for tons of awards, but, perhaps most importantly, her eclectic, unconventional music and lyrics have inspired both her contemporaries and musicians who've followed in her footsteps.
OutKast
Often regarded as one of the most influential hip-hop duos of all time, OutKast popularized "Southern hip hop," taking cues from funk, jazz and techno music. The duo formed back in 1992 when Atlanta-based rappers André "3000" Benjamin (formerly, Dré) and Antwan "Big Boi" Patton joined forces. While OutKast has only been Hall-of-Fame-eligible since 2019, there's no doubt that they deserve the recognition.
While they might have released fewer albums than others on this list, OutKast has grown more and more successful with each release. The duo's second and third albums, ATLiens (1996) and Aquemini (1998), both went double Platinum, while their next album, 2000's Stankonia, went quadruple Platinum. In 2003, OutKast reached an even higher level of success when the double album, Speakerboxxx/The Love Below, went 11 times Platinum — and earned a Diamond certification. Combine this fan devotion with six Grammy wins and much critical acclaim and it's easy to see why OutKast more than deserves their "roses".
Mary J. Blige
Singer, songwriter and rapper Mary J. Blige has sold 50 million albums in the United States alone — and she has an impressive nine Grammy Award wins to her name. Moreover, her 1994 album, My Life, has been ranked among the greatest albums of all time by big-name publications like Rolling Stone and Time.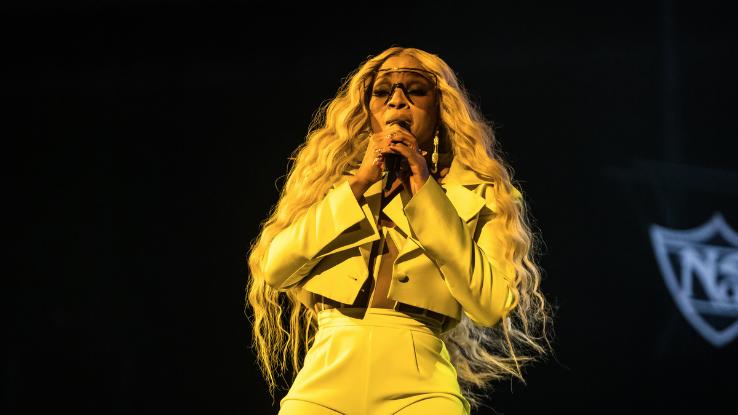 If all these accolades weren't enough, Billboard dubbed Blige the most successful woman artist working in R&B and hip-hop of the past 25 years, thanks in large part to her hit song "Be Without You," which spent an unparalleled 15 weeks atop the Hot R&B/Hip-Hop Songs chart. Blige was nominated for the class of 2021, but she was sadly denied her due. Maybe one day, the Hall will "get the message" and officially induct her.
Björk
Perhaps one of the best arguments for including Björk in the Rock & Roll Hall of Fame is that her music is so hard to pigeonhole into a single genre. The Icelandic artist has blended her pitch-perfect, distinctive voice with musical influences from various genres, including pop, jazz, alternative, and more. With her eccentric style and boundless ingenuity, Björk has no doubt made a lasting mark on the music landscape.
Not to mention, the avant-garde art-pop icon has been an unparalleled pioneer when it comes to crafting music videos that blend artistry with boundary-pushing technology. Despite being (arguably) the most famous Icelandic artist in the world, Björk has been remarkably overlooked — and not just by the Rock & Roll Hall of Fame. Despite raking in a staggering 15 Grammy nominations, she's never actually won. Here's hoping things won't be "oh so quiet" on the Hall of Fame front next year.
The B-52's
The B-52's are one of those bands that are so delightfully kitschy and quirky that their vibe almost makes us forget just how landmark and influential they were back in the late '70s and early '80s. The South American group arrived on the (mainstream) scene with their 1979 album The B-52's, which went platinum in both the U.S. and New Zealand.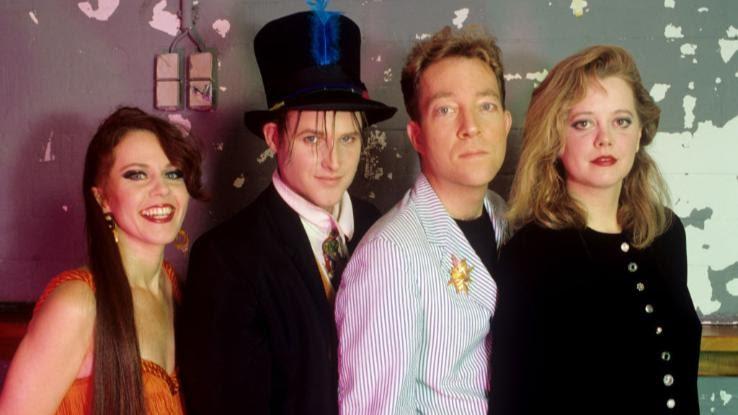 With a style that's as eccentric as their music, the B-52's certainly meet the Hall of Fame's requirements — especially when it comes to leaving a lasting impression on the industry. The group's biggest songs, like "Roam" and "Love Shack," remain classic party favorites. Thanks to their fearless approach, the B-52's remain as beloved as they are respected by fans and music critics the world over.
The Smiths
Okay, we get it. The Smiths made a bigger splash in the U.K. than they did in the States back in the 1980s. But this pretty much feels like the one-and-only reason the Rock & Roll Hall of Fame has excluded them. And it's a pretty flimsy excuse at that. Sure, the band's run lasted just six years, but they're also one of the 80s' most influential rock groups — even if that rock tends toward indie and alternative rock.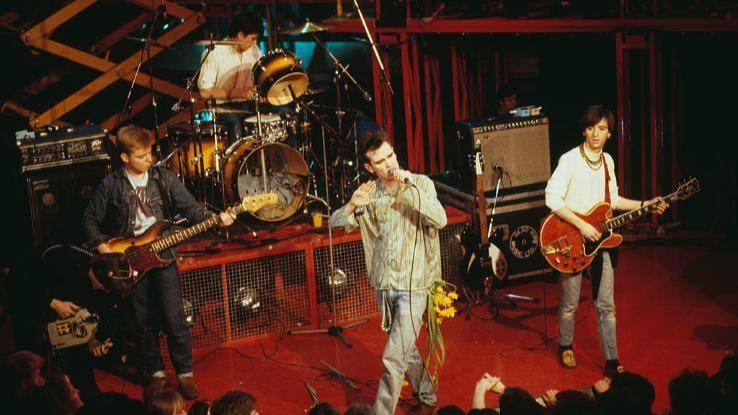 With hit albums like The Smiths (1984), Meat is Murder (1985), and The Queen is Dead (1986), The Smiths ultimately became "the band that inspired deeper devotion than any British group since The Beatles." They're also widely credited for being instrumental in the Britpop explosion of the '90s, with their legacy paving the way for beloved bands like Oasis, Blur, and the Stone Roses.
Willie Nelson
As it turns out, several artists have been inducted into both the Country Music Hall of Fame and the Rock & Roll Hall of Fame. All the folks you'd expect, from Elvis Presley and Johnny Cash to Hank Williams, have done it. Missing from their ranks? Willie Nelson.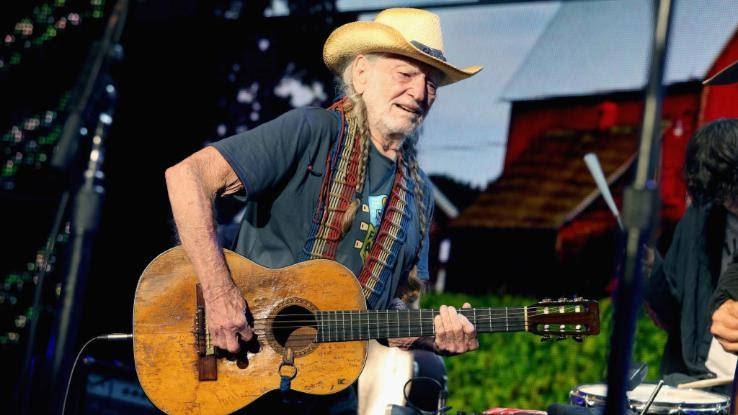 Eligible for the Rock & Roll Hall of Fame since 1986, Nelson has released a staggering 95 albums and still rocks as hard at 88 as he did in his younger days. While he may be the king of outlaw country, it's hard to deny his crossover appeal.
Brian Eno
Although Brian Eno has described himself as a "non-musician," there's no denying that this multi-hyphenate — musical artist, record producer, visual artist, and theorist — has left an indelible mark on the music landscape. Most listeners will recognize Eno for his work as a producer, which has led him to collaborate with everyone from Talking Heads and David Bowie to Grace Jones and U2.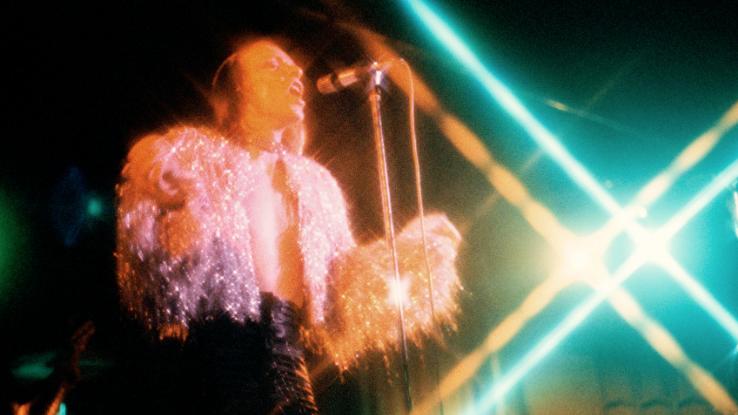 But before making a name for himself as a producer, Eno joined glam rock group Roxy Music — a band that helped him earn his first Hall of Fame induction in 2019. Still, he deserves recognition for his (perhaps even more) influential solo career and contributions, which have been snubbed for over 20 years. After all, without this multi-Grammy Award-winning artist, we wouldn't have "ambient music" as we know it today.