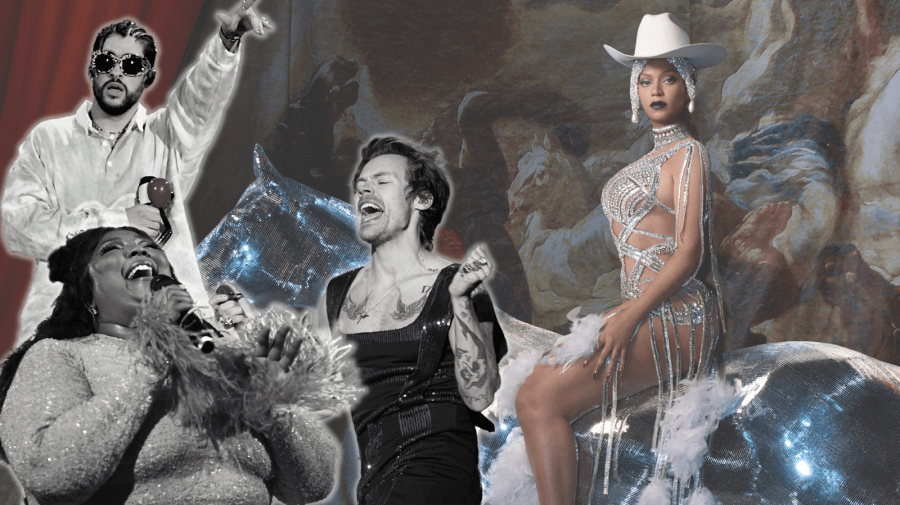 Summer is all about making lifelong memories and, for many, enjoying the sun. Maybe we're still thinking about how liberating summer felt as a kid, but, even if that's not what you're feeling, you can still agree that every memory reel needs a killer soundtrack. Here, we're taking a look at the songs that defined summer 2022. Hopefully your pick for Song of the Summer makes the cut. 
Our Top Picks for Song of the Summer
Lizzo | "About Damn Time"
Imagine the sheer number of students — and educators — thinking just this before the last school bell of the year chimes. Of course, Lizzo's layered song has a much deeper meaning that makes it the blood-pumping, belt-out-loud anthem it is. Much like her newly released album, Special, "About Damn Time" is all about self-love — and making it through.
"It's bad bitch o'clock, yeah, it's thick-thirty," Lizzo sings in the song's opener, later adding the pre-chorus refrain of, "Oh, I've been so down and under pressure / I'm way too fine to be this stressed, yeah / Oh, I'm not the girl I was or used to be / Uh, bitch, I might be better." She did pen this during the pandemic, after all. It feels like a cathartic release that's perfect for summer 2022. Without a doubt, this disco-tinged track is sure to give you a brand new lease on life, too.
Latto | "Big Energy"
Latto's 2021 breakthrough single was given a huge push with a remix featuring DJ Khaled and Mariah Carey in 2022. This is the perfect song to taunt and tease that would-be lover who just can't seem to get the hint.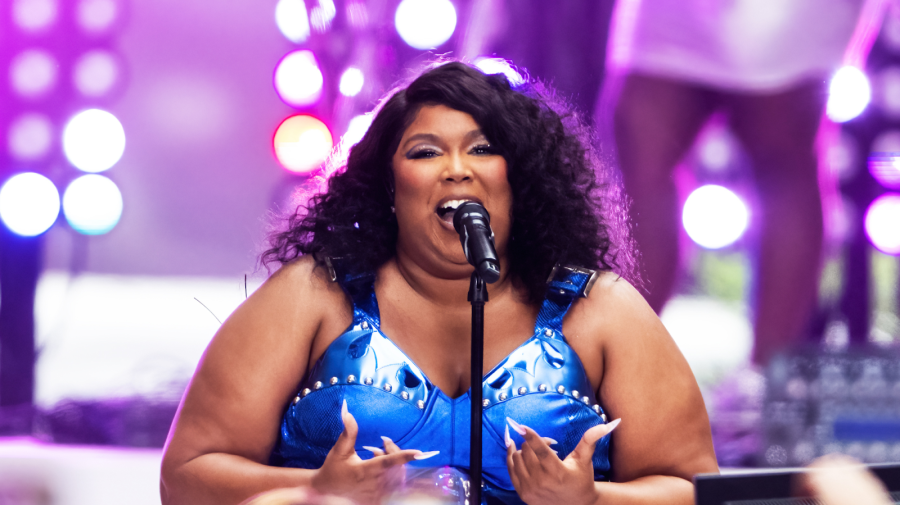 Harry Styles | "As It Was"
This song of loss is tinged with a kind of melancholy, but you might not be able to tell at first given the upbeat approach. The lead single off Harry Styles' third solo studio album, Harry's House, "As It Was" certainly had its TikTok moment — and, for the rest of the summer, had its fair share of radio play.
Of course, the album is full of other jams, too. If it had come out just a bit earlier, "Late Night Talking", the album's second single, might've taken the cake — or watermelon? — due to its '70s, synth-infused feel and intimate lyrics about the small pleasures one might share with a partner.
Anitta | "Envolver"
When you combine Anitta's sweet voice with familiar reggaeton beats and smooth melodies, you get a summer song that's meant for belting in the car. Great for singing on the way to the beach — or if you're trying to wind down a summer house party — this hit captures that something that summer's all about.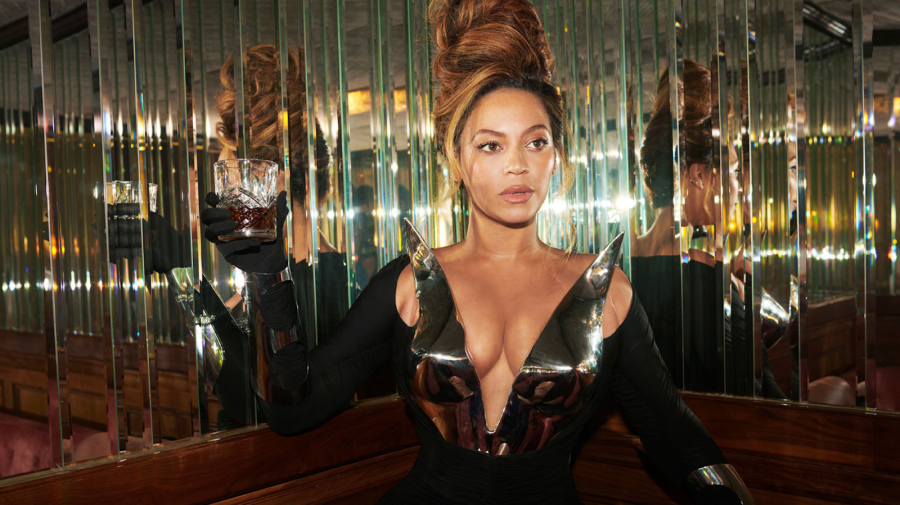 Beyoncé feat. Big Freedia | "BREAK MY SOUL."
A late entry in the Song of the Summer competition, "BREAK MY SOUL.", much like Beyoncé's seventh solo studio album, Renaissance, came as a surprise. And sometimes that's the best kind of gift. A dynamic dance track from the co-producers behind former Bey hit "Single Ladies", "BREAK MY SOUL". has the hot beats of disco with a hook that'll stay in your head. Plus, it features Big Freedia, making this a dream team up.
A Song of the Summer for TikTok Fans
Doja Cat | "Woman"
In this song, Doja calls for no less than worship of women. And she backs it up with beats that make you want to belly dance — or move in general. Popular on social platforms like TikTok, "Woman" also boasts an incredible music video.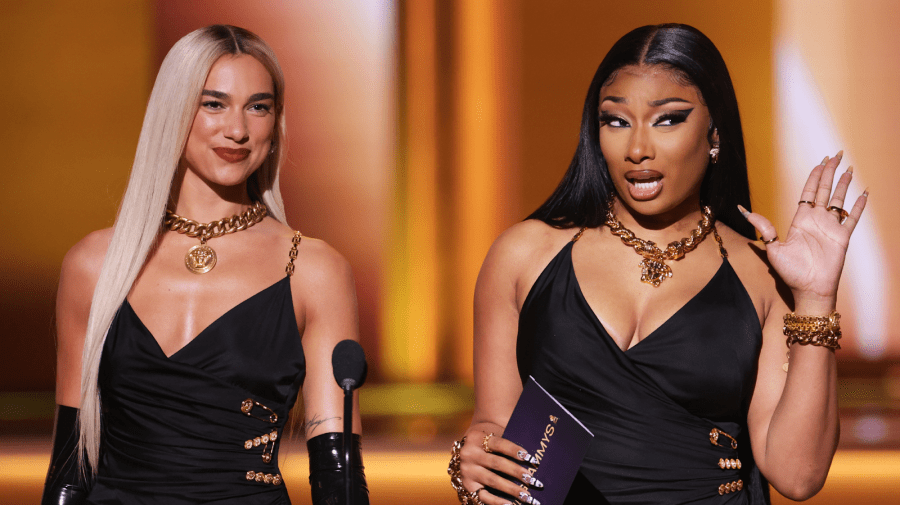 Megan Thee Stallion and Dua Lipa | "Sweetest Pie"
Two of the world's most famous and talented women artists combine their talents on this ode to flirtation. Take your pick — Megan's tough-girl rap lyrics or Dua's honey sweet siren song. Either way, you won't be able to get this perfect combination of musical talents out of your head.
Glass Animals | "Heat Waves" (Yes, Yet Again)
What is a summer without heat waves and a beautiful, multilayered composition of the many things that can represent? The TikTok favorite has lasted for quite a few summers, somehow defying the odds that are our collective short attention spans. Perhaps it's because the thoughtful lyrics can mean so many things — it's going to hit one way or another.
A Song of the Summer That You Can Dance To
Tiësto & Ava Max | "The Motto"
There are few people who have started more parties over the years than Tiësto. When the ageless DJ gets on the boards behind Ava Max, you have an anthem that makes everyone feel rich and untouchable — if only for a few minutes.
Nu Genea | "Tienaté"
This jam brings back old-school surfer vibes and combines them with nu-age analog and cutting vocals. Without a doubt, this one is beloved by listeners the world over, breaking much more than language barriers with every bar. Even if you aren't sure what you're singing about, you will sing along.
Bad Bunny | "Moscow Mule"
Bad Bunny, the rapper with attitude, sings about the perfect summer drink here — and much more. The drinking anthem will loosen you up, especially if you pair it with a Moscow mule, but the banger also doesn't shy away from the physicality of relationships. What we're saying is, it's refreshing on any hot summer night.
FKA Twigs feat. Shygirl | "Papi Bones"
Everyone knows that the party revolves around getting down on the floor. There are few women who can describe this phenomenon more aptly than FKA Twigs, who started out as a backup dancer herself. The multitalented Shygirl adds her unique vocal stylings to the mix, creating a summer banger that's sure to get everyone dancing.
Song of the Summer Hopefuls That Didn't Quite Hit — But Are Worth a Listen
Fireboy DML feat. Ed Sheeran | "Peru"
Here, the melodic rapper Fireboy DML teams up with the singer-songwriter Ed Sheeran to create an infectious banger that's sure to speak to the multilingual player in you. This one doesn't feel as big as they'd probably hoped — maybe because, guys, if you want to really, really, really kick the game, you have to actually learn more than one language.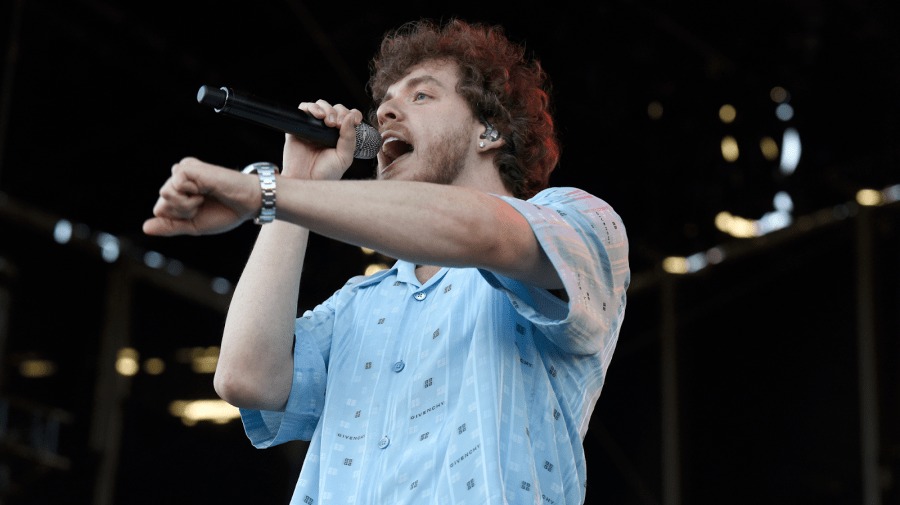 Imagine Dragons | "Enemy"
Imagine Dragons always seems to come with a slightly different take on things than other pop or rock acts. "Enemy" is no different. But why do we gravitate toward a song like this during what's supposed to be a carefree summer? Perhaps it's catharsis for all of those feelings that the sun is supposed to melt away but doesn't. Or perhaps it's the soaring anthemic nature of the music, which gives everyone listening a shared feeling, before, somehow, releasing the tension.
Jack Harlow | "First Class"
Jack Harlow makes everyone feel like a superstar when he spells out "glamorous" — and, who are we kidding, that's also the word we hope will describe our summer. The musical arrangement is full and rich, giving everyone room to take something different out of the instrumental while dancing to the infectious beat.