Stress is one of life's greatest equalizers. It doesn't matter if you're young or old, rich or poor, thin or overweight, it can wreak havoc in the lives of everyone — often without warning. After a long day of juggling work, kids and all of life's other responsibilities, it's hard to find the leftover stamina to handle unexpected issues or the time to relax and enjoy yourself. It's easy to let stress get the best of you, which is why it's critical to learn healthy ways to navigate life's challenges.
According to Jane Collingwood of Psych Central, "One of the most important skills we can ever learn is the right way to manage stress. Once the skills are in place, moods become more stable, thoughts become clearer, relationships improve, and the risk of illness diminishes."
That sounds incredible, but how do we learn stress management? Your own senses are a great place to start when thinking about effective stress management tools. Do certain smells, sounds or sights make you smile and start to relax? Do certain textures — maybe a soft, fuzzy blanket — feel soothing against your skin? Is your mind racing with overwhelming, chaotic thoughts? Then it's time to try focusing on something positive.
Create a dedicated place in your home where you can go to relax, especially when you're spending a lot of time at home. Make a commitment to relax and enjoy yourself each time you enter your designated "stress-free zone." After all, relaxation is just as important to your health as exercise and healthy eating. Don't fall into the trap of feeling guilty for setting time aside for yourself. You will find it much easier to take care of those around you when you consistently make time to take care of yourself.
If you're looking for a few great products to help you kick stress to the curb and put you on the path to inner calm, then we've got you covered! Whether you're the creative type or you just want something to help you forget about life's challenges for a short while, these great tools can steer you toward a stress-free path.
Under $15: Tap into Your Inner Picasso
Trust us when we say there's a reason the adult coloring book trend has exploded into mainstream popularity during the past few years. Even if you would be hard-pressed to draw more than a stick figure, products like Coloring for Grown-Ups: The Adult Activity Book help you forget your problems and color and puzzle your way to a calm state of mind.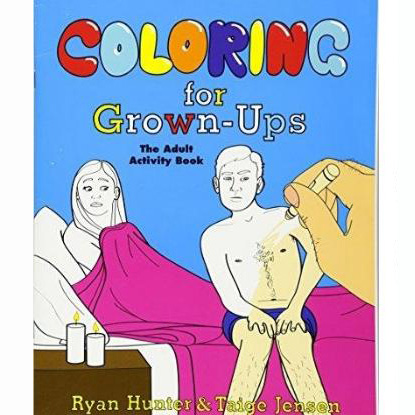 The book includes everything from coloring pages to fun activities, such as "Hipster or Homeless" and "6 Steps for Compromising Your Integrity and Goals." Packed full of hilarious shenanigans for adults everywhere, it's the perfect way to banish your worries by poking a little fun at them.
Under $25: Don't Forget the Colored Pencils
Although you may have loved crayons as a kid, colored pencils are your best bet when you want to get to work on some adult coloring books. Don't be afraid to splurge on a set with tons of fun colors, as you may be surprised to learn just how addictive coloring can become. Last but not least, don't forget to arm yourself with a good pencil sharpener before settling in to unleash your creativity!
Under $25: Enjoy the Luxury of an All-Natural Bubble Bath
Unwind at the end of a long day with Deep Steep's Rosemary Mint Bubble Bath formula. This all-natural formula gives you all the fun of a traditional bubble bath without any of the questionable chemicals. Sink down into the soothing properties of organic aloe, organic olive, vitamin E and more. The end result is silky smooth skin derived from a vegan, gluten-free, cruelty-free formula that passes every eco-test. It's as natural as it gets.
Under $35: Indulge in Your Favorite Fragrances
Never underestimate the power of a soothing scent! If you're looking to flood any room with your favorite fragrance, then check out these 16.5 oz. Floral Jar Candles by Shortie's Candle Company. The candles come in 10 different colors and scents, including Rose Petals, Honeysuckle, Jasmine, Carnation and more. Packed full of fragrance-bursting essential oils, they make a great addition to any relaxation session.
Under $75: Massage Your Way to Greatness
Not only does stress take a toll emotionally and mentally, but it also usually causes problematic physical symptoms for many people. Most of us hold tension in various parts of our bodies, but a great massager can go a long way toward unlocking that tension and providing relief. Arm yourself against muscle pain with Flyby's F1Pro Deep Tissue Massage Gun.
Portable yet powerful, this personal massager comes with six interchangeable heads and three different power settings. Not only does it offer an amazing way to relax sore muscles, but it's also a great tool to help improve blood circulation.
Under $75: Pack Up Refreshing Fragrances for the Road
If soothing fragrances relax you, you don't have to suffer when you travel. Enjoy instant relaxation on the go with Campo's Relax Travel Diffuser Kit. Simply fill the diffuser with filtered water, add a drop of your favorite essential oil and plug it into any outlet or USB port. It even comes with a relaxing oil blend of lavender, rosemary, frankincense, neroli, sweet orange and bitter orange to get you started. Pack everything up for your travels in the included jet-set bag labeled with world cities.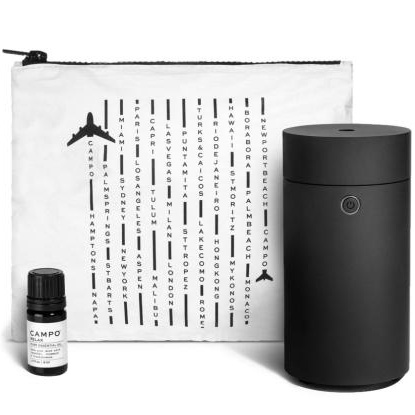 Under $75: Cocoon Yourself in a Cozy Hammock 
It's no accident that babies love the calming sensation of being wrapped in snug blankets and rocked back and forth. The soothing nature of a gently swaying cocoon is just as relaxing as you age. Try it for yourself when you curl up in Barton's Hanging Rope Hammock Chair Swing. Kick back, relax and enjoy a little "me time" in the form of full-back and body support. The hammock is made from materials that are strong enough to last but light enough to transport easily.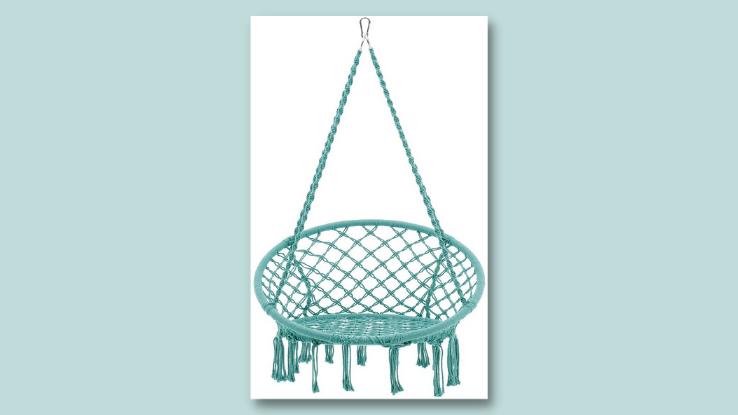 Under $300: Massage Sore Muscles with a Power Shower
Turn your shower into a muscle-transforming oasis with this Jet Shower Panel System. The LED panel adds to the cool factor for a shower equipped with five different functions, including rainfall, mist and massage jets, a tub spout, and a hand shower. A built-in control helps you find the perfect temperature setting to enjoy your shower like never before. Whether you want to ease sore muscles with the high-power massage jets or enjoy a relaxing, waterfall-style rinse, this is the shower panel for you.
Over $1,500: Unwind in a Soothing Massage Chair
If you're looking to splurge for the sake of comfort, you can capitalize on relaxation potential with a premium at-home massage experience courtesy of the iComfort Black Leatherette 3-Mode Massage Chair. There's nothing quite like kicking back after a long day at work and enjoying a great massage delivered using one of three soothing settings. Give your old chair an upgrade and let the joys of built-in massage take your Netflix binge-watching to a whole new level.