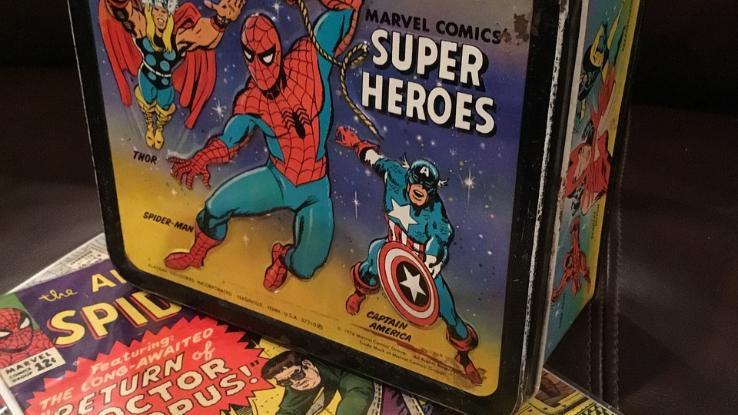 Time to clean out your attic or garage? Forget about settling for garage sale prices. These days, online auction sites and marketplaces make it easier than ever before to sell your old stuff at much better prices.
Even if something seems like trash to you, there could be collectors out there who want it. Know what to look for by reviewing this list of items you could have in your attic that are worth a lot of money.
1989 Game Boy
If you remember 1989, then you may remember when Nintendo changed the gaming world with the introduction of a portable gaming system. These days, the Nintendo Game Boy offers a touch of nostalgia for many '80s and '90s kids and can sell for up to $300 in good condition.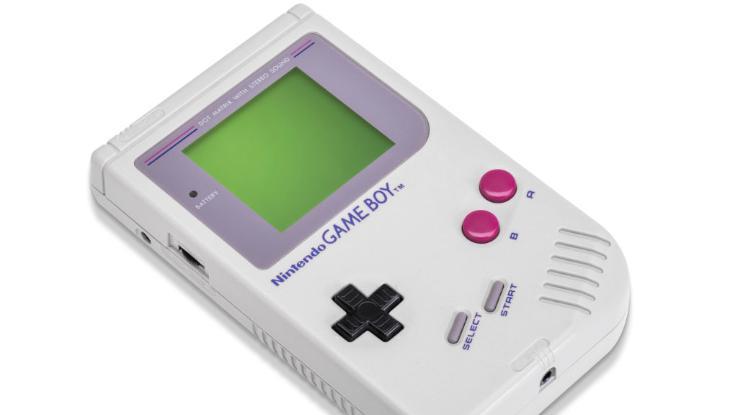 If you have an original 1989 Game Boy that has never been opened, you could be looking at an even bigger payday. A brand new, factory sealed clear Game Boy from the "Play It Loud" series recently sold for more than $600. Factory sealed Game Boy games from 1989 have also sold for as much as $500.
Rare or Vintage Cookie Jars
The sight of their favorite cookie jar can inspire such joy in kids that many can still perfectly describe them decades later. This may explain why some rare and antique cookie jars easily sell for thousands of dollars.
In July 2019, a Rudolph the Red-Nosed Reindeer cookie jar raked in $1,550 for one lucky online seller. A more recent but still rare Glenn Appleman jar from 1984 sold for almost $1,300. Much of a particular cookie jar's worth comes down to how much it means to a particular buyer, but you can do some research online to learn more about values.
Handblown Perfume Bottles
If you're ever cleaning out an attic and you come across an old glass perfume bottle, don't throw it out just because it's empty! Perfume bottle collecting is actually a popular hobby for many people.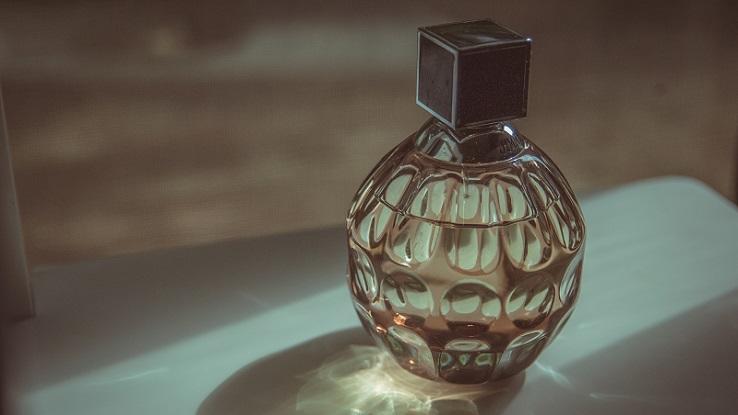 Of course, not every bottle is a gold mine, but a little research can help you tell the difference. Back in the 18th and 19th centuries, glassblowers made gorgeous glass bottles for perfumes that were works of art themselves. One beautiful art deco bottle recently sold for $6,600 online, even though its dabber was broken.
VHS Tapes
If you've still got some old VHS tapes from your childhood, then it may be your lucky day. It seems that in the age of streaming, finding movies to pop into your old school VCR isn't quite as easy as it used to be.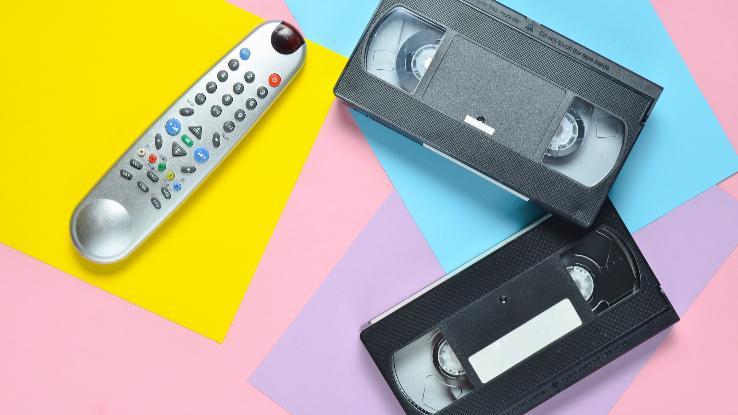 As a result, some people are willing to pay a great deal of money to keep a little nostalgia in their lives. Disney movies are especially popular among collectors. A 1992 copy of Beauty and the Beast recently sold for a staggering $13,000, while The Rescuers Down Under from 1991 cashed in at $7,000.
Tour T-Shirts from Vintage Bands
If your parents were always warning you that concerts and all that memorabilia were a waste of money when you were younger, then prepare to have the last laugh. Authentic band tour T-shirts from decades ago can be worth hundreds or even thousands of dollars, due to their scarcity.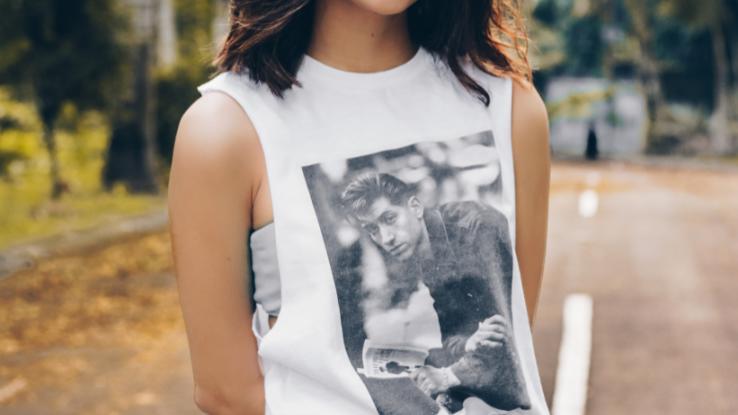 A T-shirt from the Talking Head's New Wave Rock Tour in the 1980s just sold online for $1,900.00. A collection of assorted concert shirts from the '80s and '90s could sell for thousands, depending on the bands. Maybe those overpriced concert shops weren't such a ripoff after all.
Antique Kugel Christmas Ornaments
What exactly is a "Kugel?" Basically, it is a heavy glass Christmas ornament made in Germany as far back as 1840. The colorful plastic balls most people hang on their trees each Christmas are Kugel knockoffs. The originals also come in other shapes, such as teardrops, pinecones, grapes, apples and other fruits.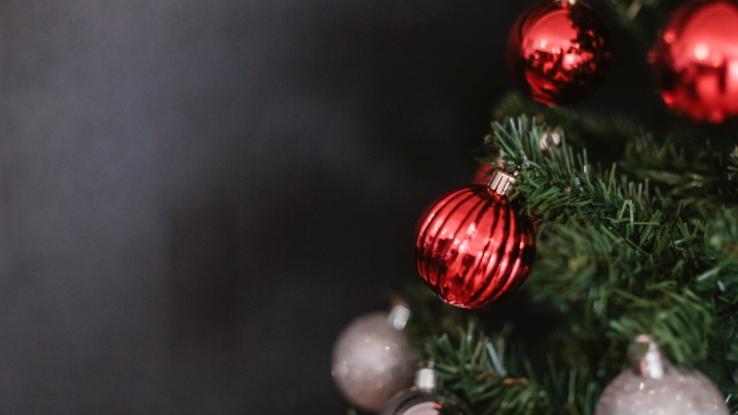 If you have an authentic German Kugel, especially if it's from the 1800s, then you can cash it in and enjoy an extra jolly Christmas. One Kugel ball ornament alone recently sold for more than $200. An 1890's glass-blown Kugel in the shape of a grape cluster pulled in more than $2,000!
Vintage Lunch Boxes
If someone told you when you were a kid that your lunch box would someday be worth big bucks, you probably would have smacked them with it and laughed. As it turns out, some vintage metal lunch boxes can sell for up to 10,000 times their original price, especially if you also have the thermos that originally came inside.
Some of the most popular lunch boxes for collecting feature images of popular bands, TV shows or movies from back in the day. A 1965 Beatles-themed lunch box and thermos recently sold for more than $1,300, while a 1968 Star Trek box and thermos pulled in more than $800.
Ultra Rare Pokémon Cards
In 1999, the Japanese Pokémon craze finally made its way to the United States. Short for "pocket monsters" in Japanese, Pokémon collectible cards feature little creatures with their own special powers. The more you collect, the better chance you have of beating other collectors in a Pokémon battle.
As it turns out, these creatures can be worth a great deal more than their special skills to collectors. These days, some of the rarest Pokémon cards can sell for thousands on auctions sites. Recently, a first edition Shadowless Pokémon Charizard Halo card sold for almost $10,000. Not bad for a piece of cardboard!
Old Metal Advertising Signs
If you had a relative who worked in a store or gas station back in the '30s or '40s, then it might be worth it to ask them if they still have any old metal advertising signs laying around. Although these cool old signs aren't used much for advertising anymore, many of them have now become valuable collector's items.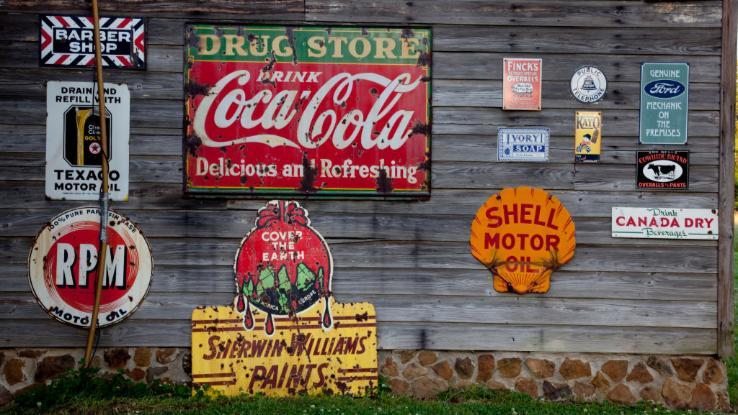 One lucky seller recently scored $20,100.00 for a 65-inch Dodger Soda Pop Gas Station sign from the 1940s online. Even a smaller vintage Signal Gasoline sign brought in a hefty $7,800 at an online auction.
1st Generation Apple iPod
If you've got pretty much any first-generation Apple product, it's probably something you want to keep. Items like the first-generation iPod are becoming collector's items and are likely to be as valuable as first-generation telephones and radios in the future.
In July 2019, an online seller sold an unused first-generation iPod in its original packaging for almost $2,200. That said, if your used iPod is in great condition, you may want to hold on to it for a little while longer. Although some used iPods have brought in a couple hundred dollars, you may want to wait for the price to rise as the product becomes more scarce.
Certain Old CDs
As music has gone digital, CDs have become the new records. If you still have your compact disc collection, make sure you go through it for gems worth money before handing it over to Goodwill.
Not all CDs are going to be huge moneymakers, but limited releases and those by more obscure artists may be able to pull in some cash. For example, a Spice Girls promo CD that you could only win through a competition recently sold for more than $1,800 online. A collection of CDs by artist Leslie Cheung went for $1,500.00, while the sleeve alone of an unreleased Monkees single pulled in more than $3,300.
Grandpa's Old Boy Scout Patches
Who would have thought that old Boy Scout badges would be worth more someday than the ability to start a fire with sticks or pitch a tent? It turns out there are people out there who have entire collections of old Boy Scout merit badges, and they may be willing to pay you to part with vintage patches you have tucked away.
As far as how much you can sell them for, that's hard to say. Much like other collectibles, old merit badges are worth whatever someone out there is willing to pay for them. A single Eagle Patch from the 1920s recently sold for $350.00, while a vest and collection of patches from the '40s and '50s sold for nearly $500.00.
Super Rare Coins
Although coin collecting may not sound like the most thrilling hobby, it can be a lucrative one if you know what you're looking for. Coins that have been passed down through family members for generations can be worth a fortune if they are on the rare side.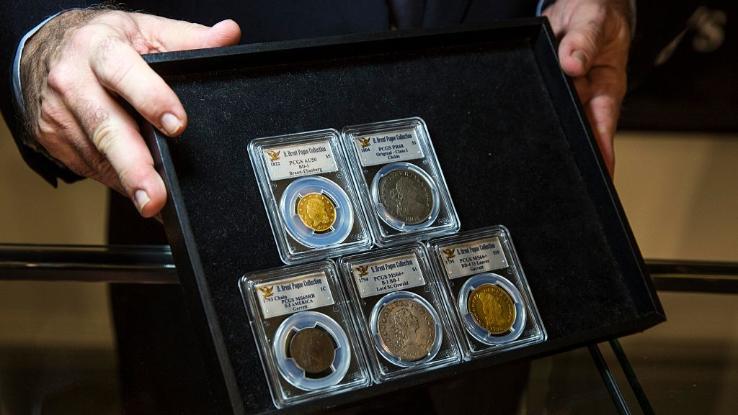 A $20 Double Eagle gold coin from 1871 recently sold for more than $23,000, while a rare 1889 Morgan Silver Dollar sold for $9,100.00. If you come across an old coin that you suspect could be valuable, be sure you talk to an expert to make sure you don't accidentally sell it for a steal.
Antique Weathervanes
Remember those old weathervanes that people used to position on top of houses and barns to keep track of which direction the wind was blowing? Well, a lot of collectors remember them, love them and will pay an obscene amount of money to acquire them.
A copper Lady Liberty piece sold for almost $10,000 online, even though the weathervane has clearly seen better days. Another model from the early 1900s made about $3,700 and featured a small ram and all the original directions. If you've got an old weathervane rusting away in your attic or garage, it may be worth putting it up for auction to see which way the winds of fortune are blowing.
Old School Polly Pocket Toys
Back in the 1990s, Polly Pocket was every girl's favorite toy to stash in her backpack. Polly Pocket toys are still being produced today, but the vintage versions of Polly and her friends are starting to gain traction among toy collectors.
Unfortunately, as with many toys, the value of an old Polly Pocket is going to depend a lot on the condition and the completeness of the set. If you're lucky enough to have a set that has never been opened or you have a huge collection of used toys in good condition, you might be on track to earn some cash. A small, unopened playset from 1995 recently sold for $300.00.
Antique Costume Jewelry
Just because that old jewelry you came across in your grandma's attic isn't authentic, that doesn't necessarily mean it's worthless. Costume jewelry made by certain designers, such as Elsa Schiaparelli, can sell for hundreds of dollars, and bulk jewelry collections can pull in an even higher price.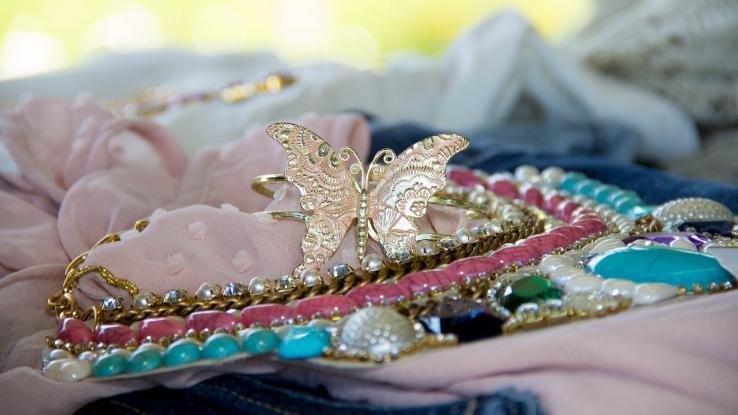 One seller recently cashed in an old rhinestone jewelry collection for $3,000.00. Figural costume jewelry, which is jewelry that's designed in unique and fun shapes, also tends to sell for good prices. One figural piece featuring a couple at a French cafe recently sold for more than $1,200.
Authentic Tiffany Lamps
Original Tiffany lamps were made from the 1890s to the 1930s, and their style was so popular that Tiffany-style lamps are still being duplicated today. Both originals and vintage knockoffs can be worth a nice chunk of change. The originals are particularly valuable and hard to find online.
As far as more modern Tiffany-style knockoff lamps go, a stained-glass, lotus-style lamp modeled after the original Tiffany fashion recently sold for nearly $3,000.00. An authentic lamp made by Tiffany Studios during the time of Louis Comfort Tiffany could run in the millions in value. The most expensive authentic Tiffany lamp ever sold went for $2.8 million at a Christie's auction
Antique Sets of Fine China
Remember those fancy dishes your mom always had stashed away in the China cabinet? There's a reason you rarely — if ever — saw anyone eat on them. Authentic porcelain china is incredibly valuable, especially if you have a set that's still in pristine condition.
One seller got more than $2,200 for a full set of vintage Christian Dior china, while a set of only eight dishes made another seller more than $400.00. Even a child's china tea set from the 1940s sold for around $1,000. Not bad for a bunch of tiny saucers featuring Shirley Temple.
Antique Cuckoo Clocks
Whatever happened to the days when clocks were more than just boring white circles with hands that told the time? This simply wasn't sufficient back in the old days, when cuckoo clocks were king. These fun, ornamental clocks not only tracked time, but they were also super cool with fun or elaborate designs.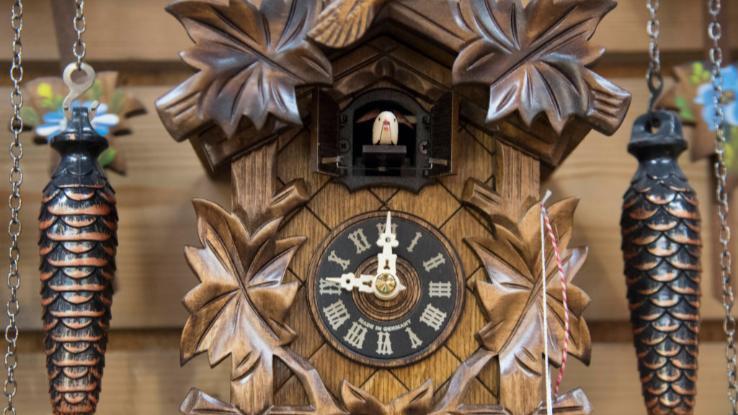 Each cuckoo featured a fun little wooden bird or other creature that would pop out from behind a door and make some kind of sound each time the clock struck the hour. Antique cuckoo clocks commonly sell online for $500.00 or more. If you've got one you're willing to part with, you never know how much someone is willing to pay to take it off your hands.
Rare Postage Stamps
Stamp collectors seem to have a whole underground society of their own, and they don't play around when it comes to locating hard-to-find postage stamps. If you're a collector yourself or you recently came across a collection of old stamps, then be sure to do a little research to see what kind of treasure you have on your hands.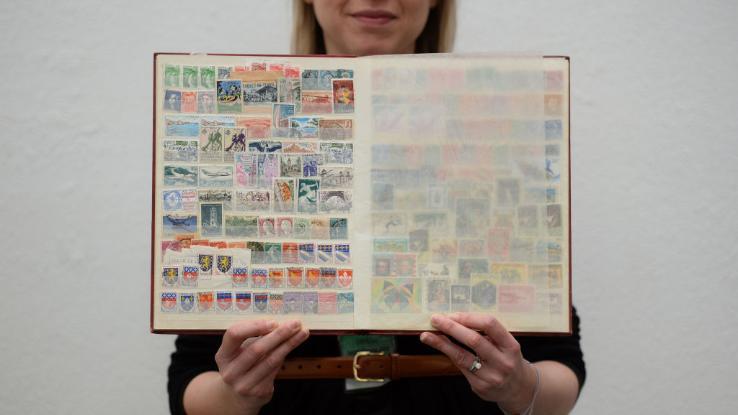 One seller came across a '47 Jefferson stamp and sold it for a cool $5,100.00 in an online auction. Another collector sold a sheet of rare Junior Duck stamps for $1,800.00. So, the next time you prepare to send out a letter, be sure to steer clear of your family member's stamp collection.
Vintage Rocking Chairs
There's nothing like relaxing on the porch in your favorite rocking chair on a lazy weekend afternoon. Ever since the 1700s, the rocking chair has been incredibly popular, so it's no surprise that some of the more snazzier rockers are worth some money to collectors.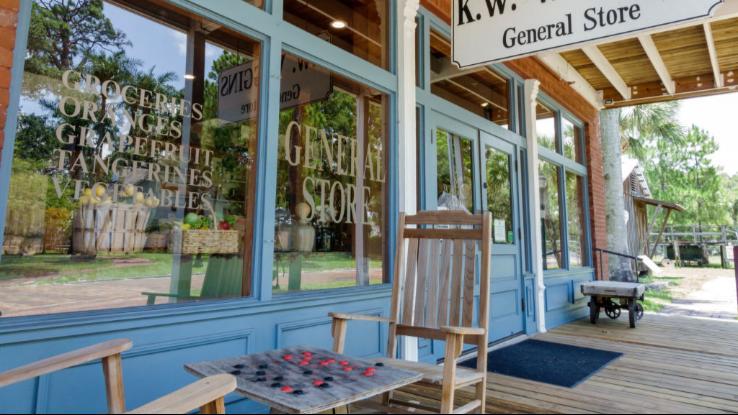 Sellers have sold vintage rocking chairs online for as much as $750.00. Rocking chairs from more renowned woodworkers, such as Sam Maloof, have become collector's pieces on a whole other level. One Sam Maloof original sold on an online auction site for a staggering $49,000.00. It's probably best not to leave such a pricey piece out on the porch, but it doubtless makes for a killer rock.
Retro Boomboxes
Before the days of iPods and streaming music, boomboxes were all the rage. In the 1980s, they were the top portable way to listen to music, despite the fact that they weren't exactly pocket-sized.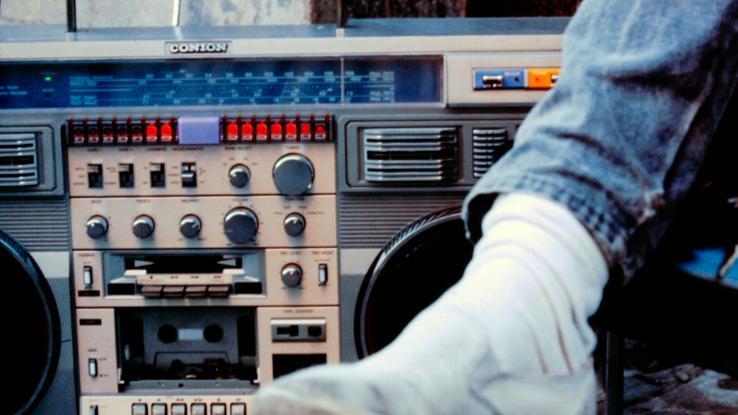 These days, the popular love of everything vintage has made authentic boomboxes all the rage. If you can convince yourself to part with your favorite massive cassette player, you may be in for a nice payday. Recently, a working Victor RC M90 boombox sold for almost $3,300, while another seller made nearly $1,000.00 on a Panasonic RX-5350 boombox from the 1980s.
Vintage Luggage or Storage Trunks
Although storage trunks are popular as decorative items today, they were once built to withstand years of heavy travel. If you come across one that has managed to survive decades of use, then you may be able to sell it for anywhere from hundreds to thousands of dollars.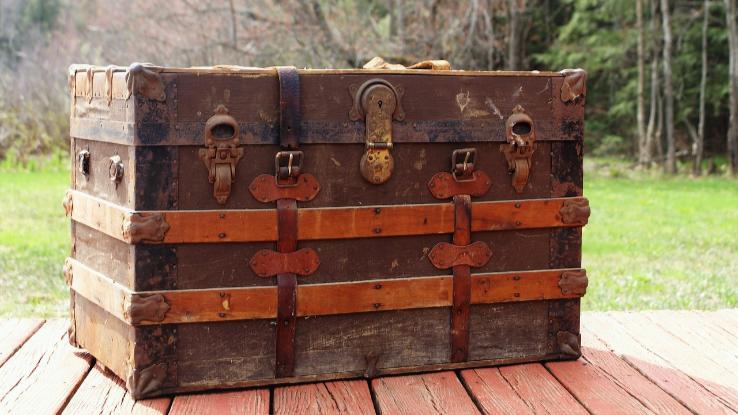 This is especially true if you find a vintage piece from a well-known designer or brand. A Mulberry England trunk recently sold online for more than $2,000, for example, but the most valuable old trunks seem to come from none other than Louis Vuitton. An authentic 1935 Louis Vuitton travel trunk sold on an online auction site for $18,000.00.
Antique Typewriters
While a laptop may be a bit handier for the modern typist's needs, there's still something undeniably romantic about the sound of an old typewriter. Many collectors agree and are willing to pay top prices for antique typewriters in good condition.
Antique Williams 1 typewriters have sold for more than $2000.00 online, but the real holy grail seems to be the Malling-Hansen Writing Ball, which has been valued somewhere in the arena of $100.000.00. Branford House Antiques once reported making a cool $7,500.00 on a Hooven Automatic Typewriter. It's well worth getting that rusty old typewriter out to see what you have.
Famous People's High School Yearbooks
Okay, so not just any old high school yearbook is going to make you thousands of dollars, but if you or a relative went to school with someone who ended up famous, it's definitely worth looking for old yearbooks tucked away on shelves or in the attic.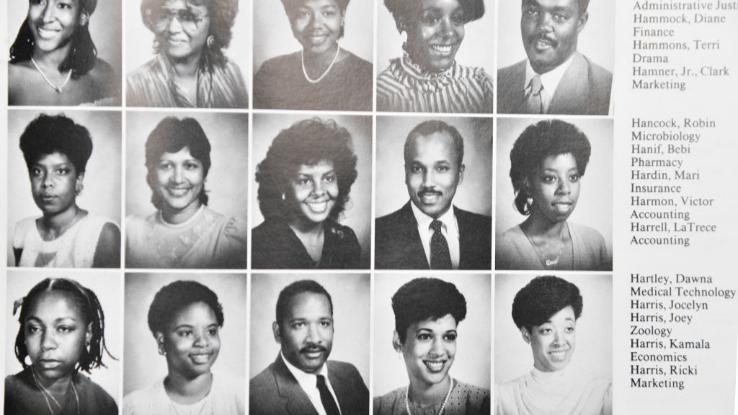 The lucky classmates of iconic movie star James Dean have sold their signed yearbooks for as much as $10,500.00. Given how rare such items are, you can more or less set your own price, especially if you can convince your other classmates to agree to only sell the books one at a time.
Certain Editions of Vintage Comic Books
If you grew up collecting comics, then pray that your mom didn't throw away your old collection. If you can find them, some vintage comics can be worth a lot of money to modern collectors. This is especially true for rare issues or those that introduce well-known superheroes for the first time.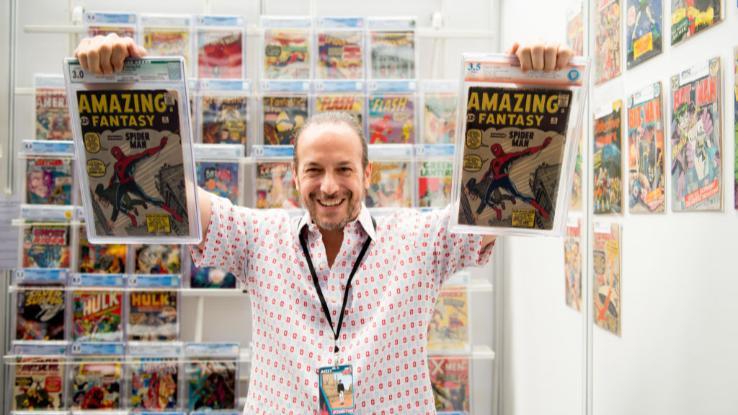 These issues of Amazing Fantasy from 1962 are a collector's dream, as they feature the first appearance of the now-iconic Spider-Man. As with all comics, the value of each was determined based largely on their condition. The one on the left was valued at $14,000, while the issue on the right was potentially worth $25,000 based on differences in condition.
Vintage Star Wars Toys
When the first Star Wars movie came out in 1977, no one could have possibly imagined it would spawn the cultural phenomenon that exists today. By the 1980s, every kid wanted to travel to a galaxy far, far away and master the lightsaber skills of Luke Skywalker.
That said, few vintage Star Wars toys have survived until today in their original condition. If you were one of the lucky few who refused to open your mint condition Luke Skywalker toy from Kenner, then the force was definitely with you. The action figure has sold for as much as $25,000 in its original, unopened packaging.
Retired American Girl Dolls
From the moment they hit the shelves in the 1980s, American Girl Dolls became a hit with girls all across the country. The dolls feature a variety of young characters from different time periods in American history, and each comes with her very own book.
While the dolls are still sold today, some of the discontinued characters are worth a lot of money. Dolls of early characters, such as Molly, can be especially valuable if they have a white body. This may sound odd, but all of the dolls were eventually made with flesh tone bodies. White body originals have sold for as much as $3,000.00.
Rare or Mint Condition Vintage Air Jordans
For decades now, fresh pairs of Air Jordan sneakers have come with loads of street cred in the schoolyard. Given how hard it can be to find rare, vintage or discontinued pairs of Air Jordans in mint condition, you're in for an incredibly pleasant surprise if you happen to have some tucked away.
Rare editions of Air Jordans that weren't produced in mass numbers are especially valuable, such as an Oregon Duck Pit Crew Promo pair that sold online for more than $14,000. A pair of Air Jordan 1 Retro High Tops brought in $10,000.00 for another seller. Score!
Factory Sealed Retro Nintendo Games
Before the days of Nintendo Switch and highly realistic video games, there was Mario and his pixelated friends on the original Nintendo console. Although old school Nintendo games may not be quite as sophisticated as newer models, they still hold a fond place in the hearts of gamers who played them back in the day.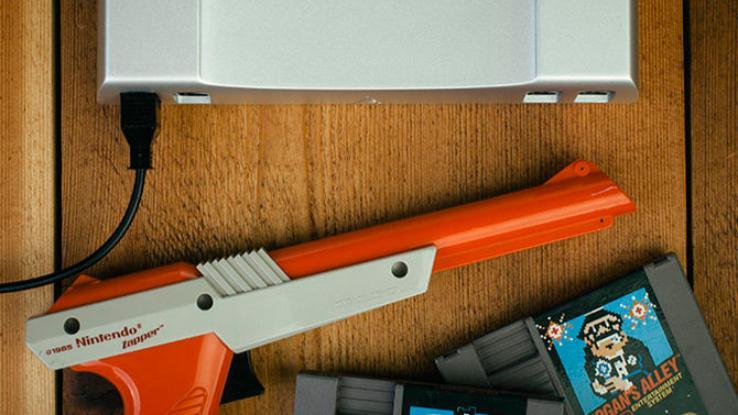 If you still have any of your old Nintendo ES games, it's worth checking out how much they are worth to collectors. While some of the more common games aren't worth much, rare games can sell for thousands, especially if they're still sealed. An unopened Paperboy cartridge recently sold for $2,000.00, while a factory sealed TMNT 2 game scored almost $1,000 for its former owner.