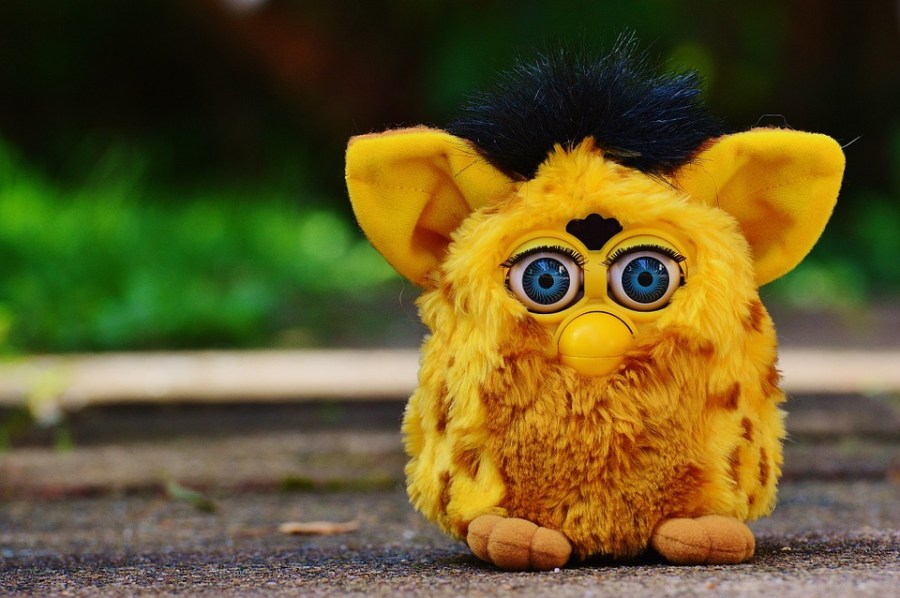 Currently, there are 36 million millionaires in the world. While some people become millionaires through stocks, inventions or inheritance, others find funny and creative ways to make millions — such as creating a cat meme, auctioning off a baseball, or making dog goggles. Some people never think they'll be able to rake in millions, but their wild ideas end up becoming super popular.
Check out some of the goofiest ways people became millionaires. Maybe one will inspire you to come up with your own million-dollar idea.
Selling Pixels
If you were to flash back to 2005, you'd see people using Sidekick phones, buying cassette adapters for their cars, or struggling to choose their top 8 on MySpace. In 2005, college student Alex Tew, now founder of the relaxation app "Calm", was brewing a plan to pay off his student loans. He came up with the idea to create a website filled with one million blank pixels, and to sell each pixel for a buck. When a business or person bought space on his website, they could promote their logos and links on his site.
Tew named his website Million Dollar Homepage. Within a few months, the website gained international attention. After dedicating only four months to this wild idea, Tew became a millionaire. When Tew only had 1,000 pixels left, he auctioned it off on eBay and received $38,100. Tew made a total of $1,037,100 from the page.
Creating a Cat Meme
Before Grumpy Cat, there was the "I Can Has Cheezburger?" cat. It all started in 2007 when Eric Nakagawa was having a bad day at work. Nakagawa asked his friend, Kari Unebasami, to send him a photo of something to cheer him up. Unebasami sent Nakagawa some cat photos with phonetically spelled phrases, also known as LOLspeak.
Nakagawa and Unebasami wanted to share the photo of an open-mouthed chubby cat asking for a cheeseburger with as many people as possible. So the two started the domain "I Can Has Cheezburger?," where the silly cat photo went viral. Many fans began submitting their own memes. Shortly after, Nakagawa and Unebasami sold the website for $2 million to Ben Huh, the site's current CEO. Nakagawa went on to publish the book, "I Can Has Cheezburger?: A LOLcat Colleckshun" and speak at the Google Author series in 2008.
Selling Chicken in Bulk
Brothers Mike and JC Conrad made a fortune when they started selling chicken in December 2009. The brothers charged an inexpensive rate of $1.49 a pound, but required customers to purchase 40 pounds to get the discount. The Conrads' plan was to promote their offer at their church, collect payment in advance, drive to a farm to buy the chicken and deliver the chicken to their customers in the church parking lot. The plan worked! 1,000 customers signed up for the sale, prepaying with checks and cash. From their first sale event, the brothers took home $40,000.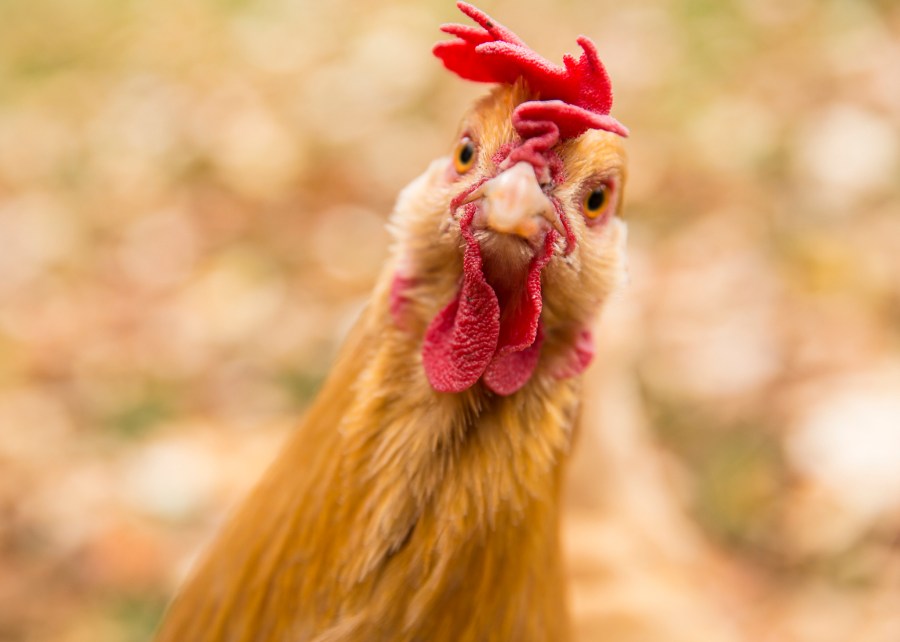 In 2010, the Conrads launched Zaycon Fresh, a farm-to-customer company with the same business model. After a year of expanding the company, Zaycon Fresh made a whopping $4.6 million. Zaycon Fresh was active in 48 states of the U.S. until the company closed for business in 2018.
Selling Car Parts
Imagine starting a business at age 16 and catching the attention of MTV's reality show "Pimp My Ride." In 1998, Koon opened Extreme Performance Motorsports, the first shop of its kind in New York City. As you can imagine, Koon didn't sell typical car parts. The young entrepreneur sold special car-tuning parts like stereo systems and custom body kits from Asia.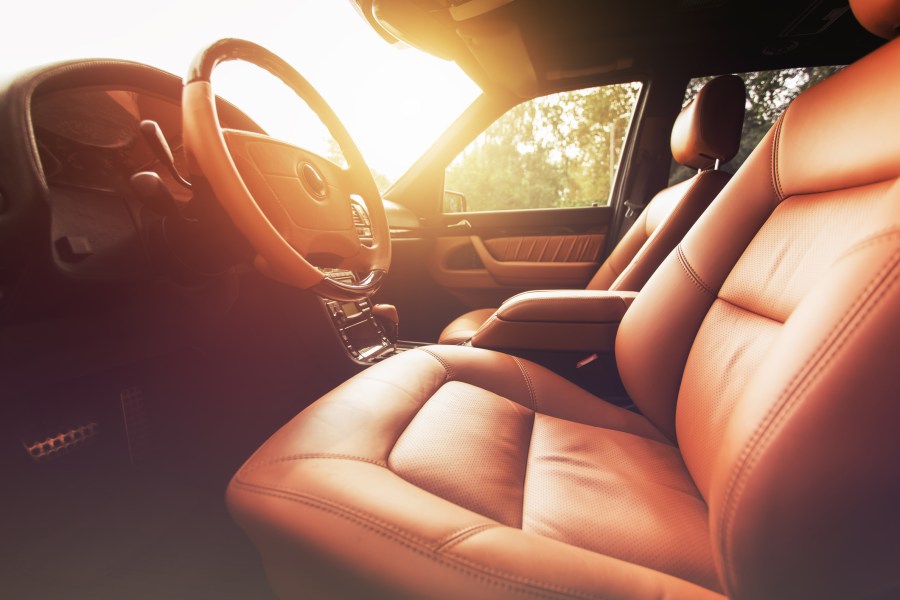 Car lovers flocked to Koon's business. Before he knew it, Koon reached millionaire status one year after opening his business. "Pimp My Ride" eventually became an official buyer. Fast forward to 2008, Koon transitioned to the fashion industry, teaming up with Young Jeezy to start a fashion line. Throughout his career, Koon has partnered with many other well-known brands such as Adidas and Domenico Vacca.
Auctioning a Baseball
Do you think you could sell a baseball for $3.05 million? If your name is Philip Ozersky, you can. Legendary Cardinals player, Mark McGwire, hit his 70th home run on September 27th, 1998, breaking the record for the most home runs in a single season. When Ozersky caught the ball, baseball officials asked for it in exchange for a signed jersey, bat, and ball from McGwire. Ozersky reportedly requested to meet McGuire, but his request was denied.
Ozersky kept the baseball until he auctioned it off three and a half months later for $3.05 million. Every year since then, reporters call Ozersky to get an interview about the entire event. He talked about his experience with the New York Times in 1999, saying, "I went to a baseball game, and all of a sudden there are millions of dollars in my hands."
Inventing the Pet Rock
The perfect pet wouldn't make a mess or need a bath. It also wouldn't get sick or cause allergies. This type of pet exists, according to Gary Ross Dahl. He's not talking about a cat or dog, either: Dahl is actually referring to a pet rock. Dahl came up with the idea after hearing his friends complain about their pets. Believe it or not, pet rocks were a big deal in the 1970s.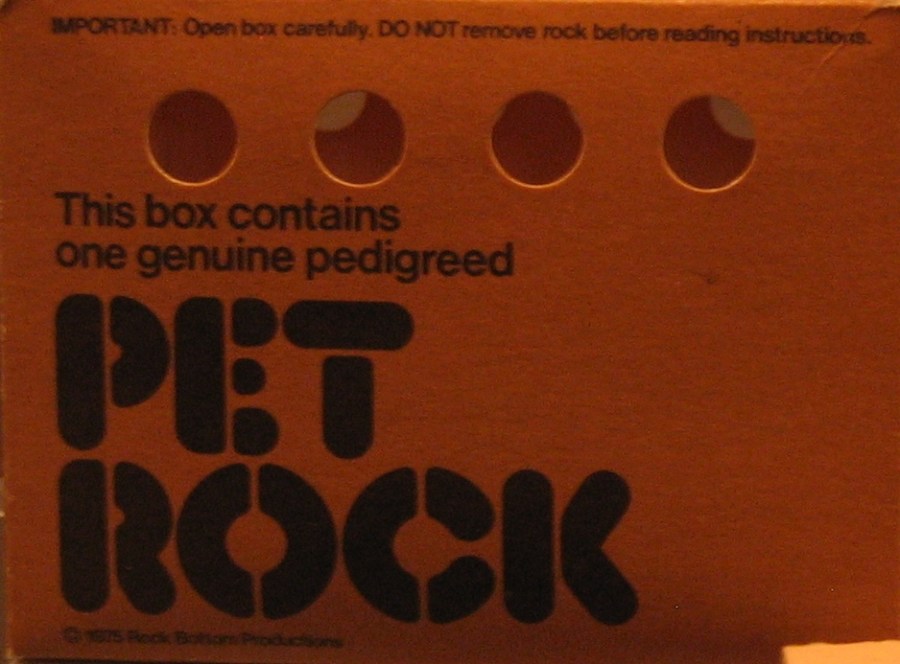 Dahl sold pet rocks using Mexican beach stones and packaging them in a cardboard box with air holes. The Pet Rock Package also included a hilarious 20-page manual, entitled "The Care and Training of Your Pet Rock." For $3.95, anyone could own this special companion. Sales went up to 100,000 Pet Rocks a day, quickly making a Dahl a millionaire.
Inventing Dog Goggles
We've got great news for people who are worried about the sun getting into their dogs' eyes. Thanks to Roni Di Lullo, dogs can rock dog goggles, best known as Doggles. The goggles prevent a canine's eyes from drying out in the wind and protects against the sun. Currently, Doggles makes $3 million in sales a year.
The story begins when Di Lullo's dog, Midknight, failed to catch a frisbee while they were playing outside. Di Lullo believed the sun got in Midknight's eyes because she never missed a frisbee. This led to Di Lullo's invention, Doggles. Soon, veterinarian ophthalmologists and police K-9 units started buying the product. Di Lullo also has patented the Doggles design, knocking down anyone who tries to market copycats. 
Creating a Bouncy Toy
What's a toy that can walk, bounce, spring, flip and jiggle? As the advertisement goes, "Everyone knows it's Slinky!" In 1943, naval engineer Richard James invented the Slinky by accident. Originally, he was trying to design springs to keep equipment upright on a ship. After some of the designs accidentally fell off a shelf, he watched in amazement as the spring continued moving around the room.
James and his wife, Betty, developed a plan to sell the invention as a toy, naming the iconic spring Slinky. In December 1945, James sold 400 Slinkys within minutes. To date, over 250 million Slinkys have been sold, and continue to be popular, even in the era of gaming.
Reviewing Toys
Today, it's possible to play with toys all day and get paid to do so–even if you aren't technically old enough to hold a traditional job. This is especially true for seven-year-old Ryan, a YouTube star who reviews toys. According to Business Insider, Ryan made $11 million in revenue in 2017. One year later, the young toy reviewer doubled his income to $22 million.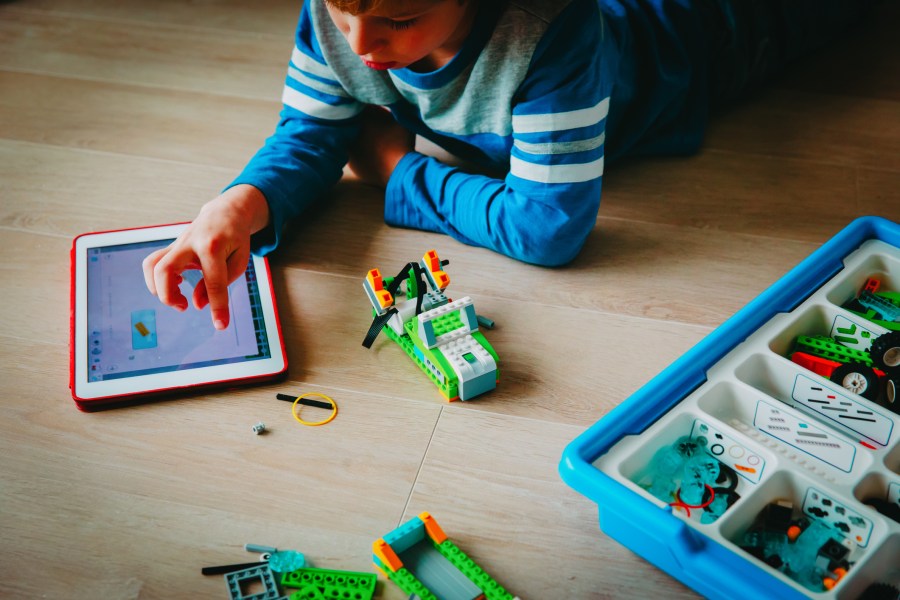 While Ryan reviews new toys, his family produces the videos. Ryan's first big hit video was in July 2015, featuring a box filled with more than 100 toys from Pixar's "Cars" series. That video has almost 800 million views. What's Ryan's secret to success? The seven-year-old millionaire keeps it simple: "I'm entertaining and I'm funny."
Sending "Yo" Messages
Can you believe that a simple text message saying "Yo" became a million-dollar idea? Or Arbel, a 32-year-old app developer, wanted to reach his assistant without having to call or text her. In eight hours, he created an app that sent notifications saying "Yo." That was the only function of the app.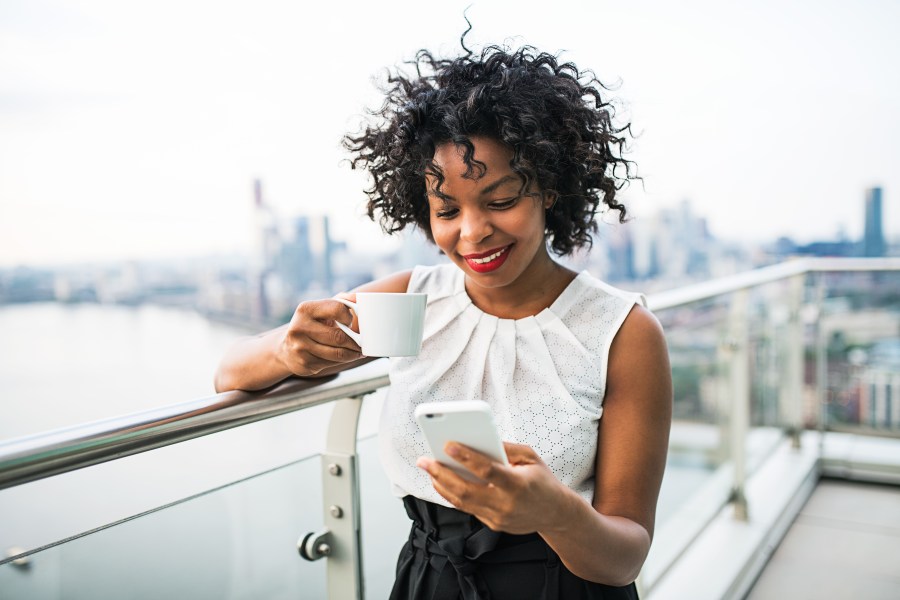 Two and a half days after Arbel released the app, reporters from CNN and the New York Times blew up his phone to interview him about his idea. Eventually, Arbel secured a $1.2 million investment. Customers went crazy for the app. In 2014, his app reached the top of the iOS App Store, although since then, Yo's popularity has decreased. 
Redesigning Dessert
Ice cream is, arguably, one of the best desserts in the world. It's a great way to keep cool and happy during the hot summer. Although many people enjoy eating the sweet treat, not everyone can eat it due to dietary restrictions: that's where David Mintz comes in. In the 1980s, he wanted to make a kosher dessert for his business catering bar and bat mitzvahs. A kosher diet doesn't allow meat and dairy to be eaten together.
After much trial and error, Mintz found a way to create ice cream without using dairy. His secret ingredient: tofu. Mintz's dairy-free dessert turned into a huge hit and gained national attention. People who were lactose intolerant or vegan appreciated his tofu ice cream. 
Telling Secrets
In 2004, Frank Warren handed out postcards to complete strangers, inviting them to mail in their deepest, darkest secrets about "regret, fear, betrayal, desire, confession, or childhood humiliation." Warren's weird plan became PostSecret, a website where he reveals the anonymous secrets. Every Sunday, Warren puts up 10 of the best secrets on the site.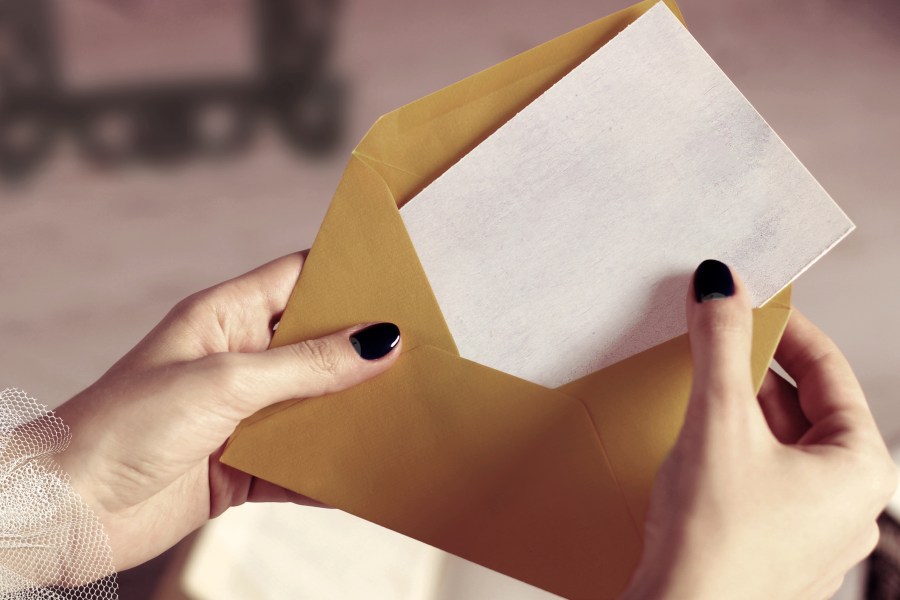 As the site exploded in popularity, Warren's mailbox flooded with hundreds of postcards. In 2011, the site got millions of hits a week. Warren went on to make millions from selling five PostSecret books. He also released a bestselling iPhone app, offering users to submit their secrets on the go. Currently, PostSecret is still active.
Playing Video Games
Yes, video gamers can make millions. The richest esports player in the world is Kuro "KuroKy" Takhasomi, a 25-year-old Dota 2 player from Germany. In 2017, the video gamer raked in $3,740,477. Many popular esports athletes like Takhasomi receive high-paying sponsorship deals, with sponsors covering expenses such as tournament fees, living costs and coaches.
Esports is getting more mainstream, and has received the International Olympic Committee's attention. Soon, video games may be part of the Olympics. According to Yahoo Finance, the esports industry will be worth $1.4 billion by 2020. Now, if your parents tell you to stop playing video games, you can tell them you're trying to become a millionaire.
Na`Vi Dota 2 pic.twitter.com/drG8OwekaS

— KuroKy (@LiquidKuroKy) July 20, 2013
Treasure Hunting
Hunting for treasure doesn't only happen in the movies. In real life, a person can actually stumble upon buried treasure and become an instant millionaire. Mel Fisher, a diver, spent decades looking for treasure in the Florida Keys. In 1985, he found a sunken ship, which happened to be the Spanish galleon, Nuestra Señora de Atocha.
The sunken ship carried tons of gold coins, Columbian emeralds, and silver and gold artifacts. Once Florida's state department heard about this discovery, they took hold of the assets. However, Fisher fought them in court. The long legal battle went to the U.S. Supreme Court, which awarded Fisher three-quarters of the treasure. 
Recycling
Many people know that you can earn some money recycling, but a lot of people don't know that recycling can make you a millionaire: in this specific case, it can make you one of the wealthiest women in China. The story starts in the 1990s, when paper quality in China was poor. But Zhang Yin found a way to make better quality paper products for boxes used to pack toys, electronics and furniture.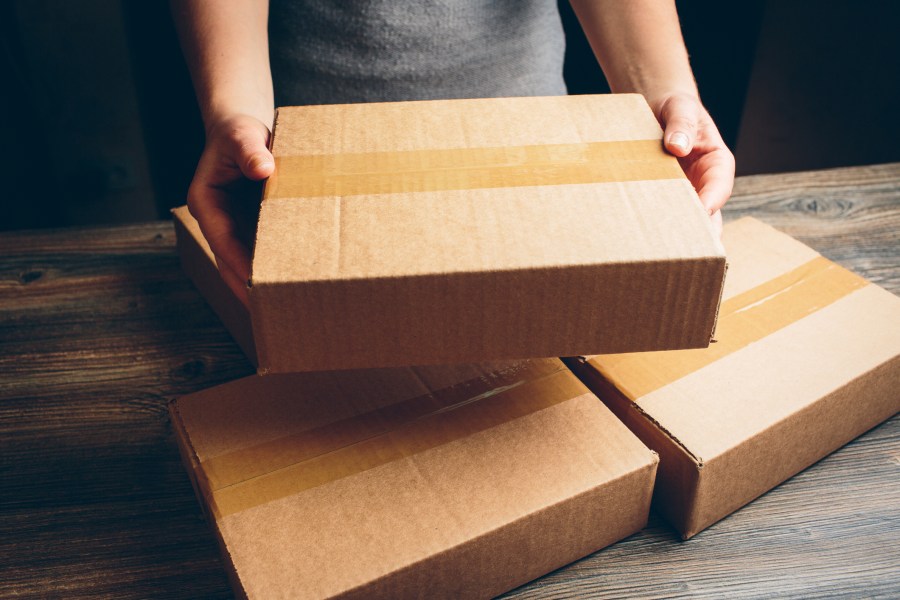 Yin and her husband bought paper and cardboard from recycling centers in the U.S., shipped it to China to turn back into boxes, and then shipped those boxes back to the U.S. This particular business model was a boon for the Yins, and created hundreds of millions of dollars in personal wealth for the family. Yin's story is great inspiration if you're looking to go green.
Playing the Lottery
One lucky woman, Joan Ginther, won the lottery four times in Texas, for a total of a $20 million payout. However, some people don't think she's lucky at all, believing Ginther may have used a gambling strategy to help her win the lottery. Ginther hasn't answered any questions about her strategy, but Harper's Magazine writer Nathaniel Rich investigated Ginther's winnings and found some interesting details.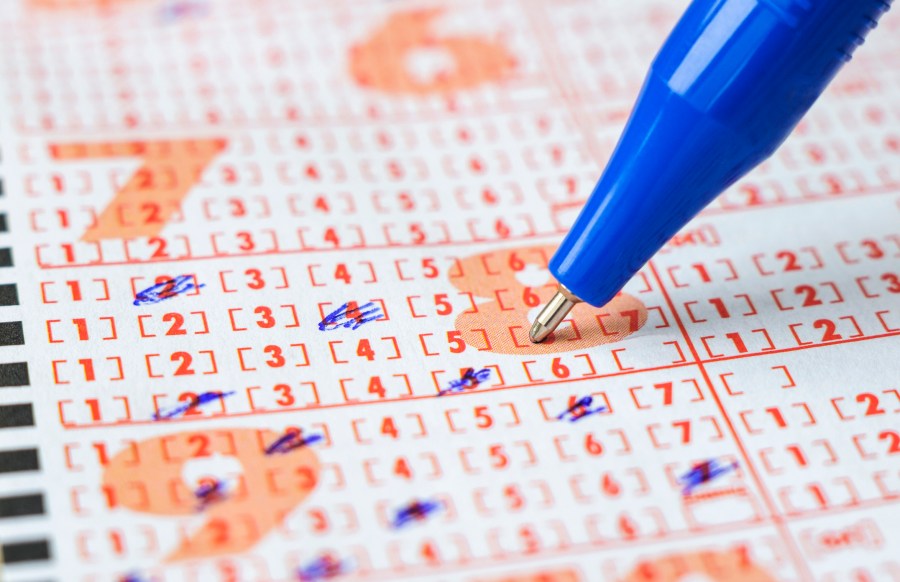 Rich thinks Ginther figured out the algorithm in the lottery using math. After all, Ginther is a former math professor with a Ph.D. from Stanford University. Philly.com also investigated Ginther's winnings and discovered she may have purchased a "flabbergasting number of $20 to $50 tickets, perhaps 80,000 worth $2.5 million or more." However, the Texas Lottery Commission doesn't suspect any foul play regarding Ginther's strategy, meaning no one will ever know if it was all sheer luck. 
Making a Pillow Look Like a Pet
After watching her son sleep with his stuffed animal like a pillow, Jennifer Telfer came up with the idea to create stuffed animals that unfolded into plush pillows. As a result, Telfer invented the Pillow Pet, a snuggly and comfortable pillow that won't easily flatten.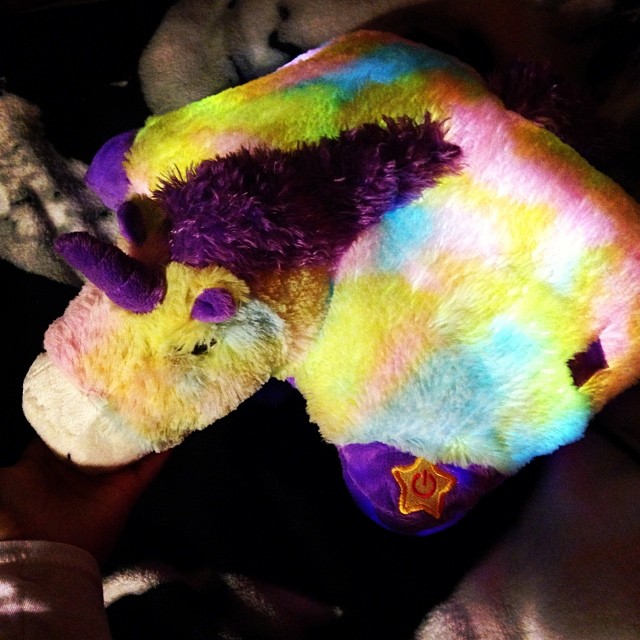 In 2003, Telfer and her husband used their company, CJ Products, to sell the pillows wholesale. Shortly after, the couple began promoting Pillows Pets at mall kiosks during the holiday season. At the end of the year, Telfer brought Pillow Pets to a home show, where the product almost sold out. The business quickly boomed with $300 million in sales in 2010. 
Connecting Plastic Together
Joel Glickman risked his family's entire company to create a plastic construction toy — and luckily it paid off. It all started when Glickman attended a wedding and began playing with straws. During the crowded and noisy evening, his straw fiddling and connecting gave him the idea to invent a plastic construction toy. But to produce the toy, Glickman chose to close part of his family's plastic business.
Glickman called the toy K'NEX, and the rod and connector building system was born. K'NEX quickly became very popular and started adding new elements, including wheels and pulleys. The Toys "R" Us founder loved K'NEX too, calling it "the best toy he'd seen in years" in 1993. Today, the toy is still available worldwide. 
Children can create 13 different models, including a flower, a house, a windmill and a four-legged animal with K'NEX TinkerToy! #BasicFun #KNEX #TinkerToy #BuildIt pic.twitter.com/BKBziAHA4H

— K'NEX Brands (@KNEX) April 17, 2019
Making Smiley Faces
Although Harvey Ball is the original creator of the iconic yellow smiley face, he failed to get it trademarked and only received $45 for the design. Instead, brothers Bernard and Murray Spain made a fortune off the symbol. The brothers added the slogan "Have a Happy Day" to the smiley design and received the legal rights to the image and words in 1971.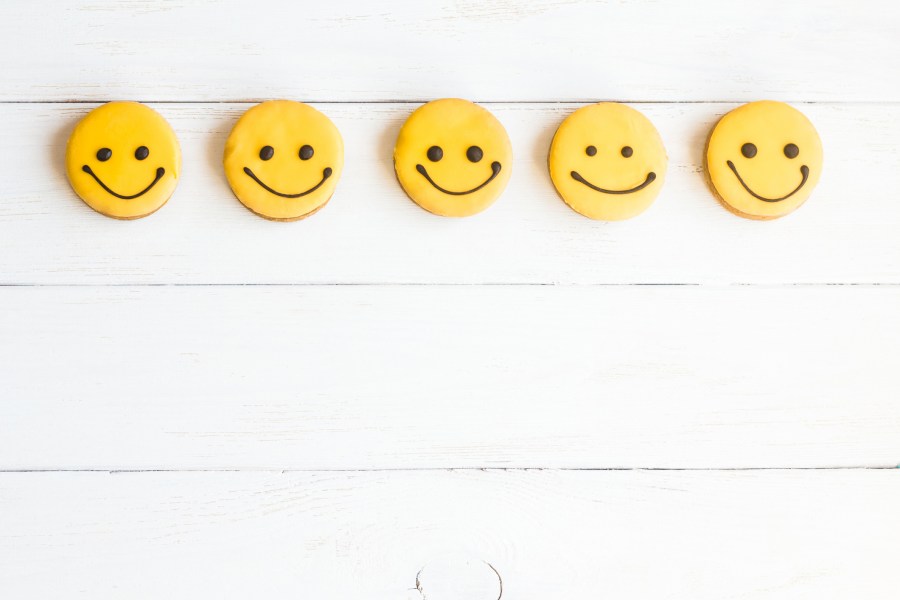 That same year, the smiley face got so popular that retailers sold 50 million pieces of merch containing the image. The smiley face appears almost everywhere, although the height of its popularity might have been in 1994, when it made an appearance in the movie "Forest Gump." There's even a U.S. smiley face stamp. Today, you can find many smiley faces on your phone's emoji keyboard.
Buying a Toy that Walks Itself
Ken Hakuta didn't create the Wacky Wallwalker, a popular gooey toy that appears to walk on walls. However, he did purchase the complete rights to the toy. In 1982, Hakuta's parents gave him a sticky eight-legged toy from Tokyo. When he threw the toy on the wall, Hakuta watched the toy stick to the wall and walk on its own.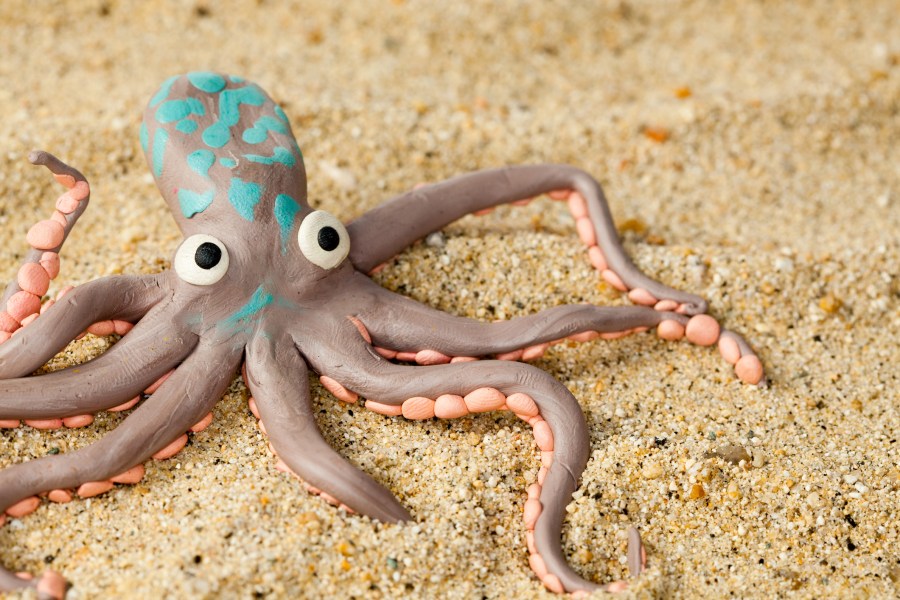 He believed the toy had a lot of potential, so he reached out to the manufacturers and bought $120,000 worth of toys, including the right to sell them. He began selling the toys around Washington D.C. After The Washington Post ran a story on the Wacky Wallwalker, sales began to surge. By 1988, the Wacky Wallwalker had generated $20 million in profits. 
Creating a Blanket With Sleeves
Have you ever received a weird-looking blanket with sleeves on your birthday or for Christmas? Scott Boilen made this blanket with sleeves, best known as the Snuggie, very popular though advertising. One video advertisement featured a family complaining about their arms getting restricted in a blanket, and finding a solution by wrapping up in Snuggies instead. The video went viral on YouTube.
Many people thought the Snuggie was a ridiculous and hilarious idea, which only added to the product's buzz. The Snuggie appeared on ESPN, Comedy Central, CNN, Ellen and Jay Leno. In 2009, the Snuggie swept the nation. By 2015, more than 33 million Snuggies were sold. 
Couples with the same Snuggie® have it right. Everyone knows a couple that matches together…stays together! pic.twitter.com/8xwoqXYiab

— Snuggie® Blanket (@OriginalSnuggie) January 28, 2016
Inventing Stuffed Toys Filled With Tiny Beans
In 1993, H. Ty Warner thought stuffed animals filled with cotton were too stiff, so he created flexible toys filled with beans called Beanie Babies. Initially, many buyers didn't like his idea and called the toys "roadkill." However, Warner eventually made $280 million from Beanie Babies by the end of 1996, shutting down all the haters.
What's his secret? Warner didn't advertise Beanie Babies or place them in big chain stores like Toys "R" Us. He kept quiet about which small shops sold "Patti the Platypus" or how many "Splash the Whale" toys were available. Warner also retired certain toys for a short period of time. These strategies caused the mystery surrounding Beanie Babies to grow. Soon, Beanie Babies became a crazy worldwide fad. 
Making a Fish Sing
Believe it or not, a singing plastic fish sparked international mania in 2000. This famous fish was called Big Mouth Billy Bass. Billy looks like a real mounted catch, but suddenly he would face his audience and start singing. He only performed two songs: "Take Me to the River" and Bobby McFerrin's hit "Don't Worry, Be Happy." It'd be an understatement to say that customers found Billy amusing.
Gemmy Industries helped bring Billy into the world. The company is known for creating novelty items that dance and lip-sync, including Pete the Repeat Parrot or the Dancing Hamsters. A product developer at Gemmy Industries, Joe Pellettieri, conceived the fishy idea from his wife, Barbara. She told him his company didn't have products that appealed to outdoor enthusiasts. Barbara asked him, "Why not a singing fish?"
Creating a Shaking Dumbbell
Johann Verheem invented the shaking dumbbell, otherwise known as the Shake Weight. Verheem claimed the Shake Weight would give customers a great upper-arm workout. The product received worldwide attention due to its phallic appearance and silly commercial. Have you seen the funny video yet?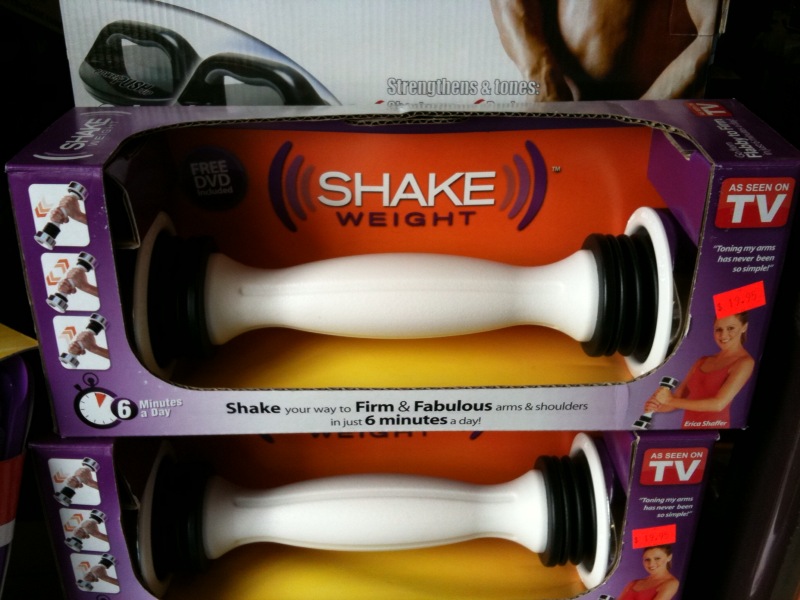 Shake Weight's infomercial went viral, collecting more than 3.6 million views on YouTube. Many TV shows made parodies of the Shake Weight commercial including "Saturday Night Live," "The Daily Show" and "Two and a Half Men." Verheem also thought the parodies were funny. Thanks to all of the attention, the Shake Weight hit $40 million in sales in 2010.
Growing Chia Seeds on a Figurine
"Ch-Ch-Ch-Chia!" From the 1970s to the 1990s, many people owned a Chia Pet, a figurine used to grow chia seeds. Over a few weeks, the chia seeds sprout on the figurine, resembling animal hair. Chia Pet's success all started when Joe Pedott marketed the product with the catchy phrase. "Ch-ch-ch-chia!," came from a night of drinking. Pedott's friend jokingly stuttered, but Pedott thought it was a great phrase.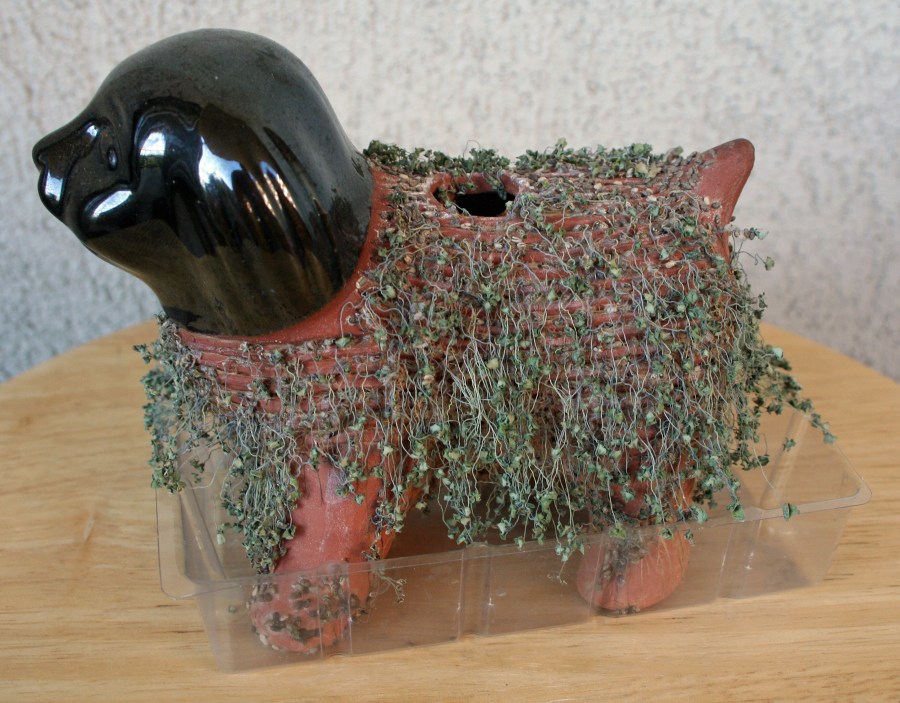 Chia Pets are still available for purchase, and see a big surge of business at the holidays. The little terracotta sculptures come in a wide variety of animals, including a turtle, pig, puppy, kitten, and hippo. According to the company, "the Chia Pet has withstood the test of time and sells at the rate of more than 500,000 units per year."
Making a Talking Hamster
Furby, the furry talking electronic toy that looked like a hamster mixed with an owl, became the hottest toy in the late 1990s. Dave Hampton and Caleb Chung, inventors of kids' best friend and parents' worst nightmare, took nine months to create the talking toy. Furby was a must-have toy at the turn of the century, raking in $500 million.
Although thousands of people went crazy for Furbies, the National Security Agency didn't feel the same way. In 1999, the National Security Agency banned Furbies from its office because they thought Furbies could be used as spies. The National Security Agency told employees that personal audio equipment isn't allowed. "This includes toys, such as Furbies, with built-in recorders that repeat the audio….," stated the policy.
Creating a Rubber Ball
Remember the rubbery Koosh Balls? In the 1980s, Scott Stillinger wanted to invent a ball that would be easier for his children to catch than a traditional baseball or football, as foam balls slipped out of their hands and bean bags weighed too much. As a result, Stillinger started tying 2,000 rubber strings together to form a ball.
When Stillinger released his new invention, he raked in millions. "It's fun to hold. It doesn't break anything. It's something kids of all kinds, kids of all ages, can enjoy," says John G. Taylor, an analyst with Arcadia Investment Corp. In 1997, Hasbro purchased the Koosh Ball for $100 million. The Koosh Ball changed in color and grew in size. You can find many different varieties of the Koosh Ball today.
Selling Business Chairs
How often do you hear a story about a person starting with $500 and growing it into a million? Would you believe us if we also told you a 14-year-old boy accomplished this? In 2001, Sean Belnick started selling office chairs on his site Bizchair.com part-time. Belnick launched the business from his bedroom at his parents' house, but he moved the company to a warehouse in 2004, right before reaching adulthood.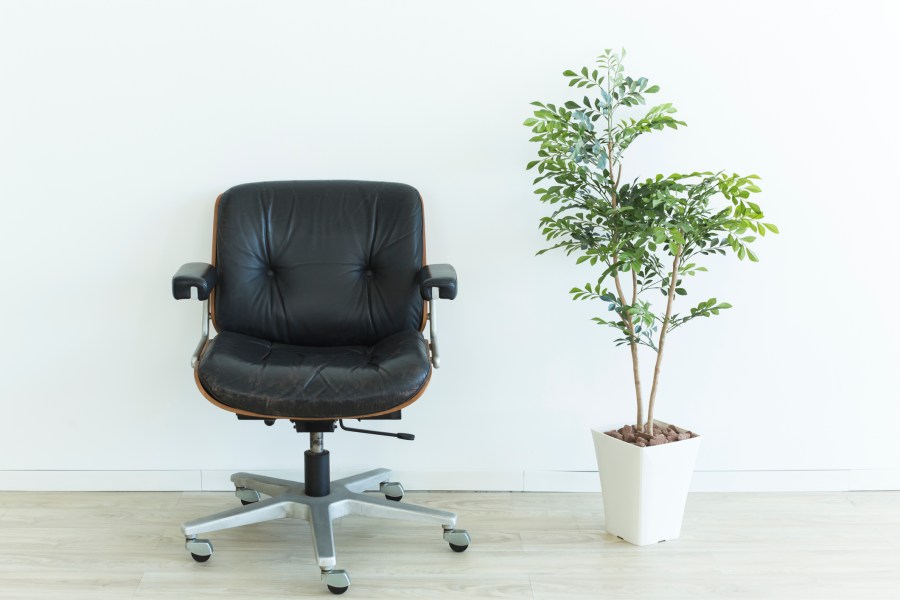 The young entrepreneur reached millionaire status in 2005, earning $13.6 million in sales. Many giant companies — including Microsoft, Google, and even the Pentagon — became his official buyers. After Belnick graduated from high school in 2009, he became BizChair.com's full-time CEO.
Making Weird Fake Teeth
While most people try to come up with a product to improve their customers' looks, Jonah White did the exact opposite. White's big idea involved creating ugly false teeth. His product, Billy Bob Teeth, became a worldwide hit! Since 1993, White has sold more than 20 million sets of Billy Bob Teeth.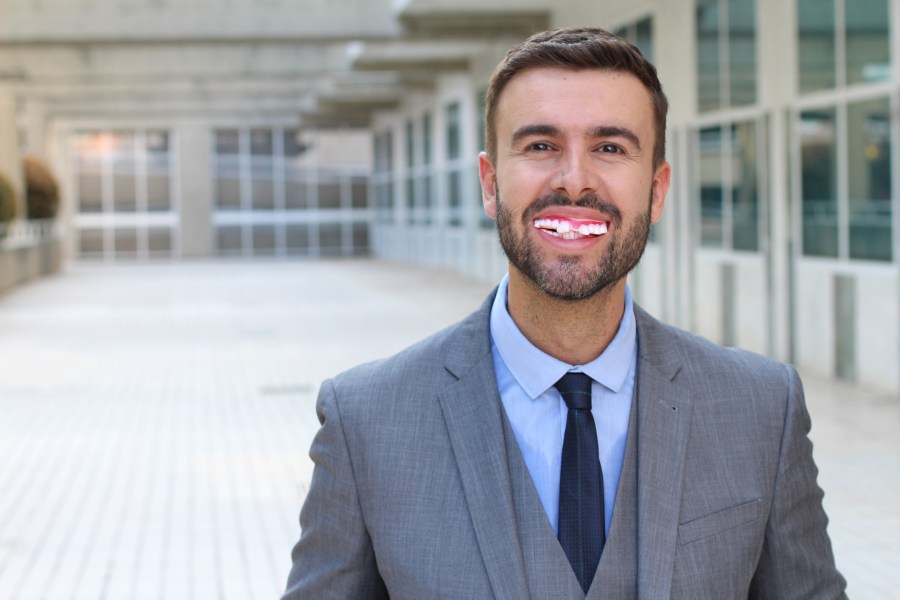 In an interview with Business Superstar, White revealed that Miley Cyrus loves wearing Billy Bob Teeth, and has since she was in high school. White and Cyrus made a licensing deal to split the profits. During the Bangerz Tour, Cyrus occasionally popped in the fake teeth before performances. White and Cyrus are now good friends. 
Selling Virtual Pets
In the '90s, when parents didn't want to buy their children a real pet such as a dog or cat, they had the option of getting their kids a virtual pet — a step up from the Pet Rock of the '70s. These digital pets, called Tamagotchis, were initially created to give teen girls a taste of motherhood. But in the mid-'90s, everyone wanted a Tamagotchi. Since their release in 1996, 76 million Tamagotchis have been sold worldwide.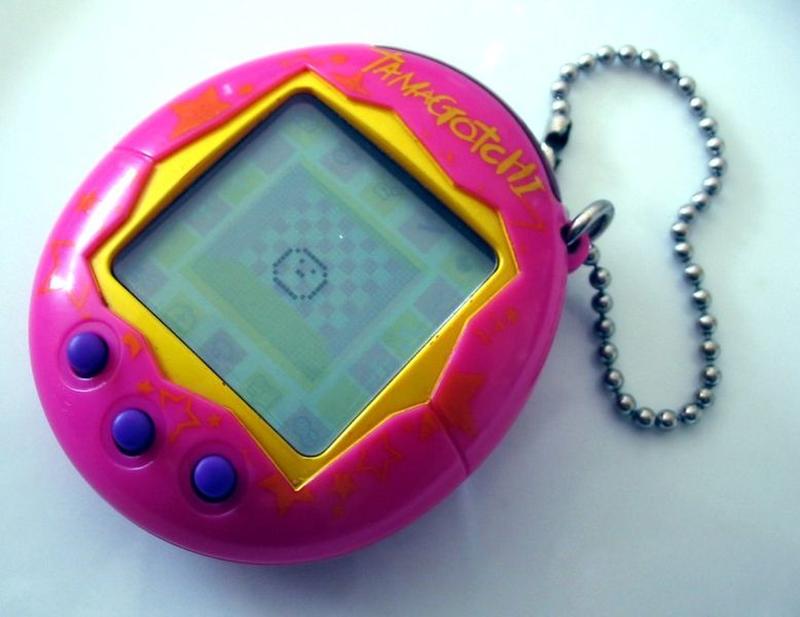 Children and teens took on the responsibility of constantly feeding and playing with their virtual pets. But if the owners ignored their pets' needs, the animals would die. To prevent their cyberpets from dying, their owners had to check on their Tamagotchis. Schools believed Tamagotchis distracted students in the classroom, prompting schools to ban them, leading to kids putting their virtual pet's care on their parents, something parents were trying to avoid in the first place.