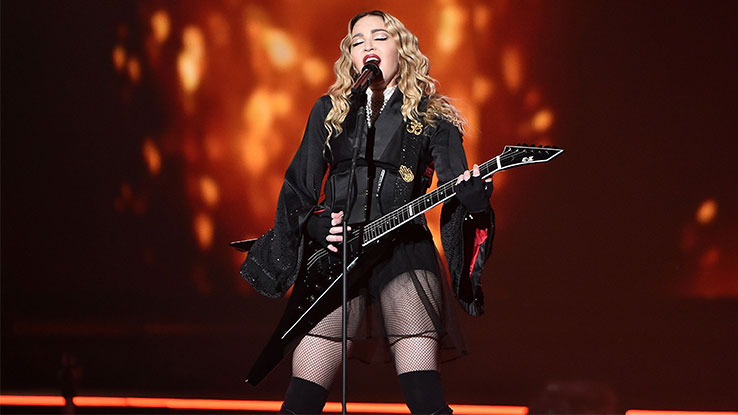 The average annual income for a commercial songwriter is $34,455. While some songwriters make a decent amount, if they're really good, they can earn millions.
Many successful musical artists write their own songs, however, you'd be surprised how many famous songs were actually written by somebody else. Here's a list of the richest songwriters of all time. Some of these net worths will blow your mind.         
Sia
You can thank Sia for writing hits like Rihanna's Diamonds, Beyoncé's Pretty Hurts and Katy Perry's Double Rainbow. Sia is also a singer, record producer and music video director. Is there anything that this talented woman can't do?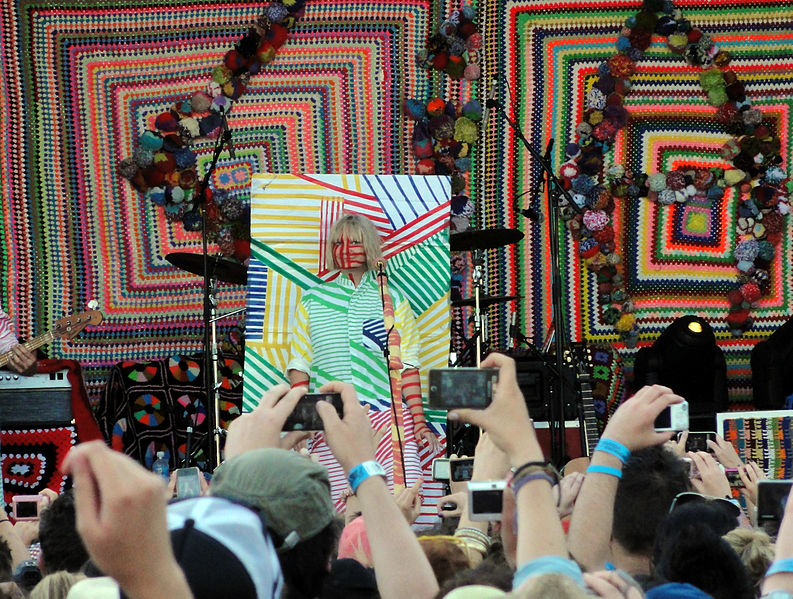 Sia's life in the music industry hasn't always been easy, though. After her albums Some People Have Real Problems and We Are Born gained a lot of attention, Sia struggled with her growing success. In 2010, she took a break from performing. When she returned and released the album 1000 Forms of Fear in 2014, Sia's fame skyrocketed. Now, the pop artist has a net worth of $25 million.
Beck
With a $25 million net worth, Beck is one of the most successful artists in the world. He isn't a "stick to one genre" kind of guy. In fact, Beck has played alternative rock, anti-folk, art pop and alternative hip hop. Critics and the public know Beck as one of the most creative musicians of the 1990s and 2000s.
It's no surprise that Beck can wear many hats in the music industry. He has experience rapping, producing music, playing instruments, singing and songwriting. Many people recognize Beck for his breakthrough song Loser, which topped the charts in the US, UK, Australia and New Zealand in 1993. 
Ariana Grande
In February 2019, Ariana Grande became the first artist to hold the top three spots on the Billboard Hot 100 songs chart since the Beatles in 1964. Her song 7 Rings topped at No. 1, while Break Up with Your Girlfriend, I'm Bored ranked No. 2 and Thank U, Next reached No. 3.
Before she wrote her own songs, Grande composed original music for the Nickelodeon show she starred in, Victorious. According to PopSugar, Grande earned $4,000 for writing the show's theme song. Her stardom and wealth have massively grown since her Victorious days. Grande's current net worth is an estimated $80 million. She can definitely buy more than seven rings with that net worth. 
John Mayer
John Mayer wrote his first song after a trip to the hospital. When he was 17 years old, Mayer spent a weekend in the hospital due to an abnormal heartbeat, later, learning that it was an episode of arrhythmia. Mayer found this experience in the hospital frightening.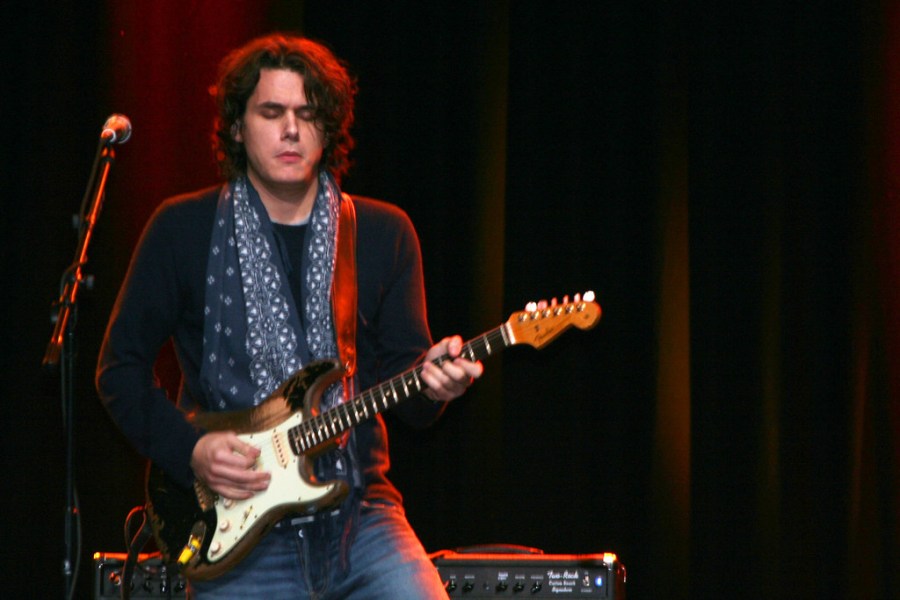 "That was the moment the songwriter in me was born," Mayer says. As soon as he got home that evening, Mayer began writing lyrics. Through this experience, Mayer discovered the writer in himself. Now he's a guitarist, singer and record producer with a net worth of $40 million. Throughout his career, Mayer has collaborated with many artists, including Common and Kanye West.
Taylor Swift
Taylor Swift is one of the world's biggest and wealthiest celebrities. Her net worth is an estimated $320 million. What's the secret to her success? The majority of her wealth comes from endorsements, record sales and touring. In 2018, Swift's Reputation Stadium Tour earned her over $266 million, becoming the highest-grossing tour in US history.
When Swift was 15 years old, she became the youngest songwriter to sign with Sony. Soon, she started writing songs for herself. Her debut album, Taylor Swift, was released in 2006 with its hit single Our Song. Swift has written many of her own popular songs as well, such as Bad Blood and Back to December.
Paul Simon
Paul Simon is a singer-songwriter and actor whose music career has spanned seven decades. He first rose to fame when he teamed up with Art Garfunkel to form the duo, Tom & Jerry, popularly known as Simon & Garfunkel. From 1956 to 1970, Simon wrote almost all of the duo's songs, including their hottest hits: The Sound of Silence, Mrs. Robinson and Bridge Over Troubled Water.
After Simon & Garfunkel split in 1970, Simon took the music industry by storm as a solo artist. Simon dropped three critically acclaimed albums, took home sixteen Grammys and earned a spot on Rolling Stone's "100 Greatest Songwriters of All Time" list. His net worth is around $75 million.
Michael Bublé
Michael Bublé almost became a journalist. Before Bublé reached success and fame, he was a struggling artist. He nearly gave up on his dreams of being a singer to pursue a career in journalism. His luck turned around after performing at a wedding, however.
The former advisor to the Canadian prime minister, Michael Sweeney, hired Bublé to sing at his daughter's wedding. He wooed the entire crowd with Kurt Weill's Mack the Knife. But most importantly, Bublé caught the attention of music industry executive, David Foster. Thanks to Foster, Bublé landed a record deal. Now, Bublé has a net worth of $60 million.
Bruno Mars
Born Peter Gene Bayot Hernandez, Bruno Mars is now known for his energetic, fun-loving and sultry songs. His third album 24K Magic was released in 2016 with its successful singles 24K Magic, That's What I Like and Finesse. Mars'achievements have garnered him a jaw-dropping net worth of almost $150 million.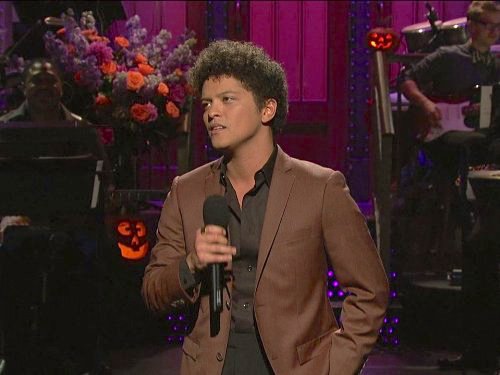 Before all of the fame and fortune as a solo artist, Mars was one of the most in-demand songwriters around. He wrote songs for many big artists, such as Brandy, Flo Rida, Sean Kingston, Adam Levine and Travie McCoy. Mars is also behind the songs Can We Dance for The Vamps and Endlessly for The Cab.
Janet Jackson
Janet Jackson started her music career in 1982 when she signed a recording contract with A&M Records. She became a pop icon after dropping her albums Control and Rhythm Nation 1814. Fans went crazy for Jackson's hit singles Nasty and Miss You Much.
Jackson set the music industry on fire. In 1992, she became one of the highest-paid artists after she signed a record-breaking multi-million dollar contract with Virgin. Throughout her career, she's sold more than 180 million records. Today, Jackson is one of the best-selling artists in the world with a net worth of $175 million.
Bob Dylan
Bob Dylan (born Robert Allen Zimmerman) has heavily influenced popular culture for six decades. According to Celebrity Net Worth, Dylan has a net worth of $200 million. However, The Richest estimates his net worth at $180 million. His achievements include 10 Grammy Awards, a Golden Globe Award and a place in the Songwriters Hall of Fame.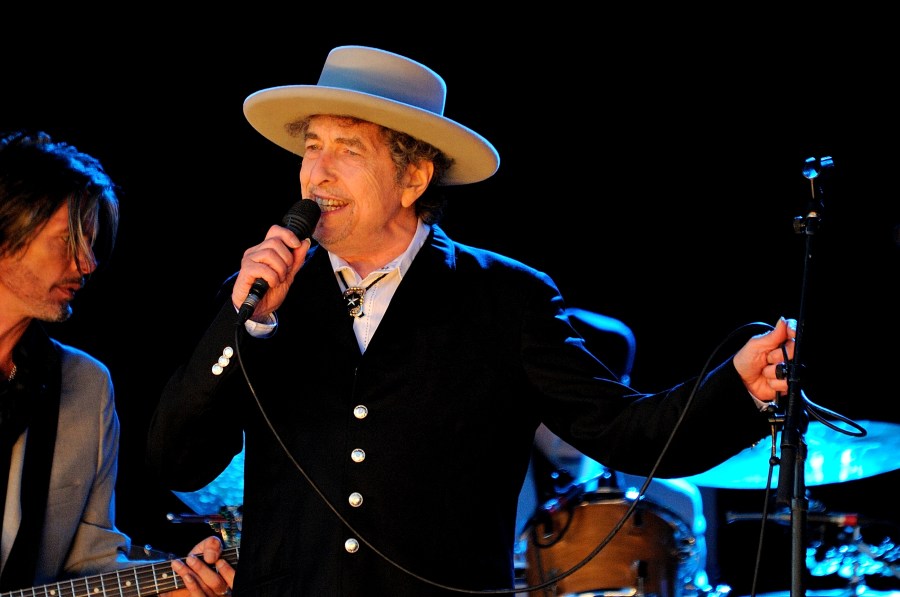 Many fans know Dylan for his songs Blowin' in the Wind and The Times They Are a-Changin, which became associated with the U.S. Civil Rights and anti-war movements. The singer-songwriter often writes lyrics with social, political, philosophical and literary content. 
Calvin Harris
Before Calvin Harris became a famous DJ, he experimented with tunes in his bedroom as a teenager. After finishing high school, Harris worked at a supermarket and secretly wrote songs during his shifts. He was a songwriter by day and an aspiring DJ by night.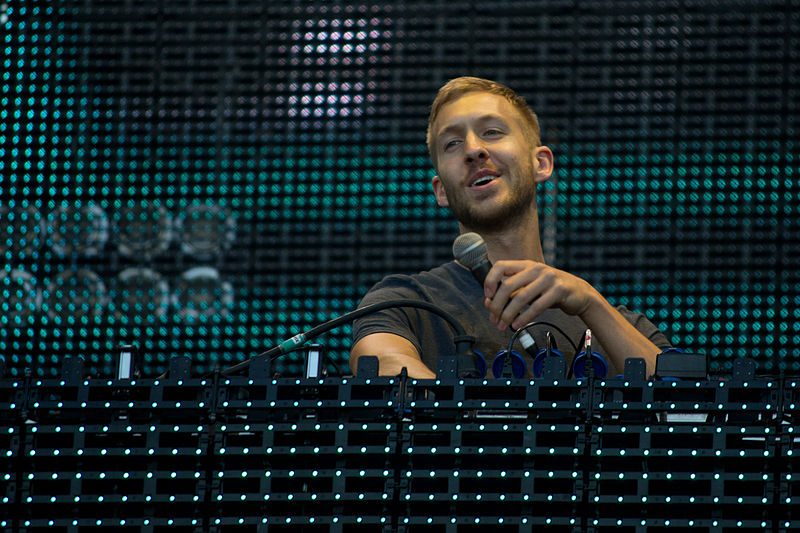 His international breakthrough came in 2012, when Harris dropped the album 18 Months. Now, Harris is the highest paid DJ in the world. Fans can't stop dancing to his singles We Found Love, This is What You Came For and Summer. Harris has a remarkably successful career in music and has acquired an impressive net worth of $220 million. 
Justin Timberlake
Justin Timberlake is more than the annual meme "It's Gonna Be May." Timberlake is a singer-songwriter, actor, dancer and record producer. The gifted artist rose to prominence as a member of NSYNC, one of the best boy bands of the 1990s.
In 2002, Timberlake became a solo artist and released his successful album Justified. Fans worldwide couldn't get enough of Timberlake's hit singles Cry Me a River and Rock Your Body. He released five albums as a solo artist, selling over 32 million records. As one of the world's best-selling musical artists, Timberlake has a net worth of $230 million.  
Sting
Gordon Matthew Thomas Sumner, best known as Sting, first rose to prominence as the lead singer for the new wave rock band the Police. From 1977 to 1984, Sting was the primary songwriter for the band, writing hits like Every Breath You Take.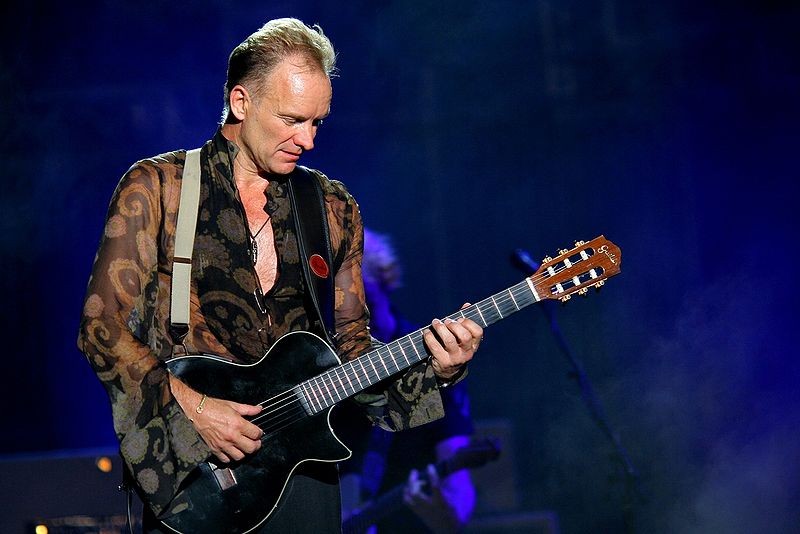 After the Police split, Sting gained huge and widespread success as a solo artist in 1985. VH1 calls him one of the greatest artists of rock while Q Magazine believes Sting is one of the greatest musical stars of the 20th century. Today, Sting holds a net worth of $400 million, according to Celebrity Net Worth. 
Justin Bieber
The extraordinarily successful musician, Justin Beiber, was discovered on YouTube. Bieber's YouTube song covers wowed talent manager Scooter Braun. Soon, Bieber landed a record deal, working with Braun and R&B singer Usher. Justin Timberlake reportedly bid to sign Bieber, but he lost to Usher.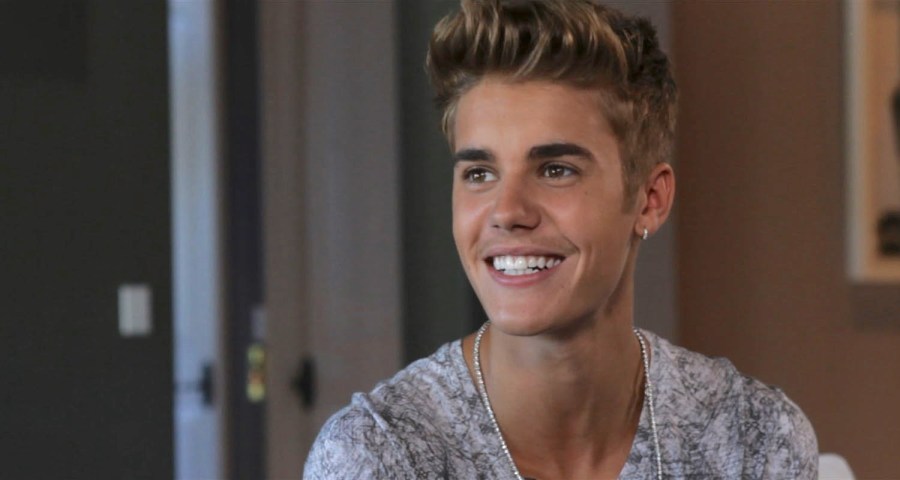 Now, Bieber has an incredible net worth of $285 million. He lit the music industry on fire, dropping hit after hit and selling an estimated 150 million records. Baby, Bieber's first single, ranked at No. 5 on the Billboard Hot 100 songs chart. Bieber gave us great songs, including Sorry, Let Me Love You and Love Yourself.
Cher
Cherilyn Sarkisian, best known as Cher, is an Armenian-American singer and actress. Cher rose to prominence by singing in the folk-rock husband-wife duo, Sonny & Cher. Their hit song, I Got You, Babe, topped American and British charts. Time Magazine called Cher and her late ex-husband, Sonny Bono, rock's "it" couple.
While Cher worked with Sonny, she also launched her career as a solo artist. She dropped many hits, including her first million-seller single, Bang Bang (My Baby Shot Me Down). According to Celebrity Net Worth, Cher currently has a whopping net worth of $360 million.
Bruce Springsteen
If your nickname is "The Boss," you're a big deal. Bruce Springsteen reportedly got "The Boss" nickname before he became a rock and roll superstar. During his club days, Springsteen's job was to collect money and distribute it to his band, E Street Band. The E Street Band started calling him "The Boss" and the name has stuck.
Springsteen has gone from small club gigs to sold-out arena tours with thousands of screaming fans. He's sold over 135 million records throughout his career, making him one of the best-selling artists in the world. Springsteen's success has garnered him a net worth of almost $345 million.
Pete Townshend
Pete Townshend wrote more than 100 songs as a member of the rock band, the Who. For more than 50 years, Townshend has been the band's lead guitarist, second vocalist and main songwriter. According to BBC News, the Who is one of the most influential rock bands of the 20th century.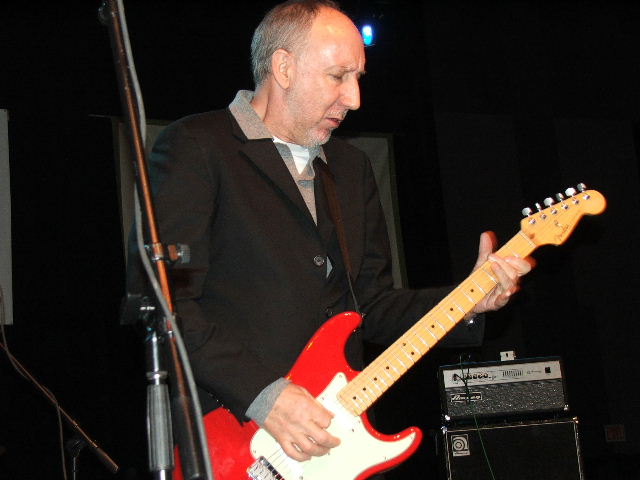 Townshend wrote the Who's third single, My Generation, which became the band's biggest hit. My Generation excellently captured "the feelings of thousands of pissed-off adolescents at the time." Thanks to Townshend, the Who had many popular songs, including Baba O'Riley and I Can't Explain. The talented songwriter has a net worth of $105 million.  
Nana Mouskouri
If you're from Europe, you know that Nana Mouskouri is a big deal. Mouskouri earned the Echo Music Prize for outstanding achievements by the German music association Deutsche Phono-Akademie in 2015. Throughout her career, Mouskouri has sold over 300 million records. Her net worth is $280 million.
Mouskouri became popular across Europe when she dropped the single The White Rose of Athens in 1969. To this day, Mouskouri has released more than 200 albums and singles in 12 different languages, such as French, Greek and Mandarin Chinese. Do you know a lot of musical artists that have done that?
Beyoncé
With a jaw-dropping net worth of $355 million, Beyoncé does not play around when it comes to business. A lot of her net worth comes from her tours. In 2016, Beyoncé's Formation World Tour raked in $250 million. Her record sales are also massive. Beyoncé has sold over 17 million albums throughout her career.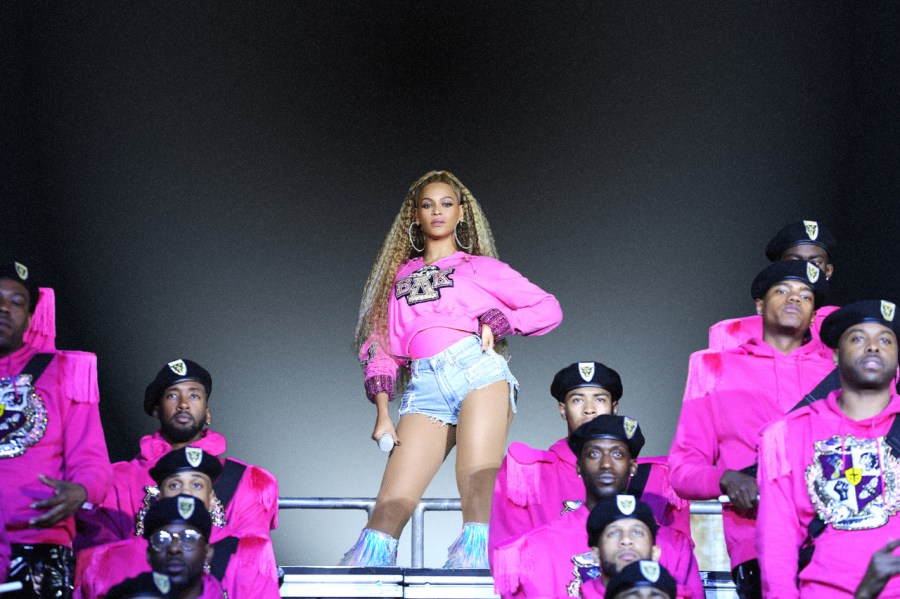 She first rose to prominence as the lead singer of Destiny's Child in the 1990s. Beyoncé's success and fame grew astronomically as a solo artist. You can find Beyoncé somewhere in between working hard on her music, slaying her performances and giving fans the urge to dance.
Toby Keith
Toby Keith (born Toby Keith Covel) is a country singer-songwriter, actor and record producer. He's best known for his hit songs Should've Been a Cowboy and How Do You Like Me Now?! from the 1990s. The Richest reports that Keith has an impressive net worth of $360 million.
Keith has stayed very busy in his music career. He dropped 19 studio albums, five compilation albums and two Christmas albums. Keith's hard work is appreciated and it shows. 61 of his singles landed on the Billboard Hot Country songs charts, including 20 No. 1 hits. For six weeks, Keith's 2003 hit Beer For My Horses remained at the top of the charts.
Elton John
Reginald Kenneth Dwight, also known as Sir Elton Hercules John, is a legend in the music industry. Not only is he an English singer-songwriter, but John is also a talented pianist and composer. He went from performing as a pub pianist to one of the best-selling musical artists in the world.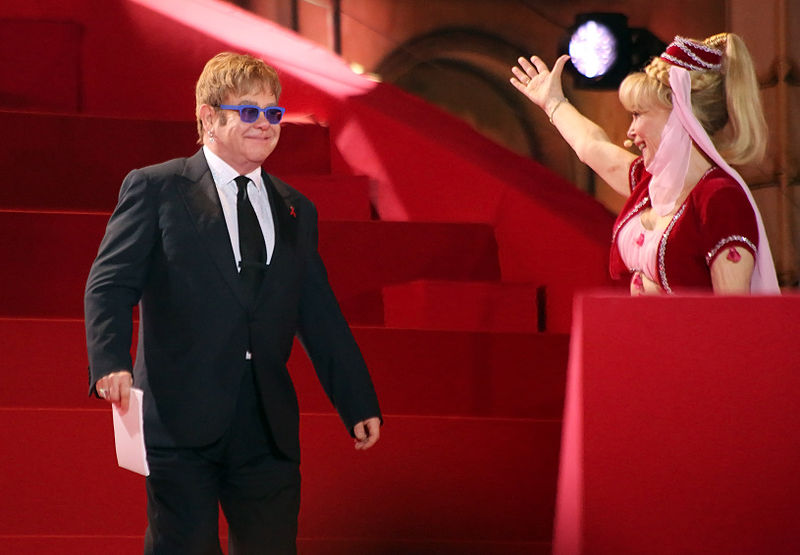 Fans still can't get enough of John's 1973 album, Goodbye Yellow Brick Road, featuring hits like Candle in the Wind, Saturday Night's Alright for Fighting and Bennie and the Jets. His music empire includes 30 studio albums and songs on The Lion King soundtrack. His net worth is an insane $500 million.
Mariah Carey
Guinness World Records has dubbed Mariah Carey as the "Songbird Supreme." Carey is best known for her mind-blowing vocal range. In the 1990s, she rose to fame with her unforgettable hits Vision of Love and Emotions from her self-titled album. Five of her singles from Mariah Carey topped the US Billboard Hot 100 chart.
In 2000, Carey scored a record-breaking $100 million deal with Virgin Records. Carey has sold over 200 million records worldwide. She's also written many No. 1 hits, including We Belong Together and Touch My Body. The R&B singer has an astounding net worth of $520 million. 
Dolly Parton
Dolly Parton first saw mainstream success in 1971 when she released her No. 1 single Joshua. Shortly after, she released many more hits, including Coat of Many Colors, The Right Combination and Travelin' Man. In 1973, Parton released her biggest hit of all, Jolene.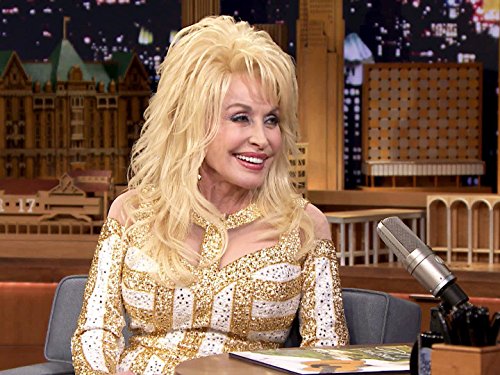 Parton holds a mind-blowing net worth of $500 million. In 2017, Forbes listed Parton as the world's highest-paid woman in country music. Her achievements include 110 charted singles and 47 Grammy nominations. Parton has also written over 3,000 songs over the past 40 years, including I Will Always Love You. Yes, that's the song recorded by many other artists, including Whitney Houston and LeAnn Rimes. 
John Lennon
John Lennon co-founded one of the most popular and influential bands in music history, The Beatles. Lennon and his bandmate, Paul McCartney, were the main songwriters for The Beatles. The band formed in 1960, but it took four years of hard work for the Beatles to become international stars.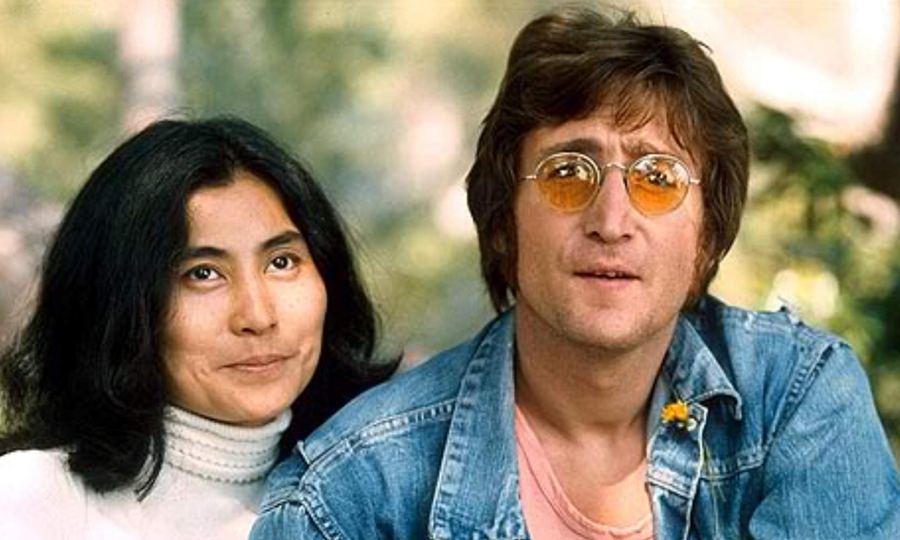 After the group broke up in 1970, Lennon went on to produce albums as a solo artist. He wrote many powerful hits, such as Imagine, Instant Karma! (We All Shine On), Power to the People and (Just Like) Starting Over. The singer-songwriter's net worth stood at $800 million. 
Sean Combs
Sean Combs has explored many stage names throughout his career, like Puff Daddy, P. Diddy, Puffy and Diddy. Combs helped various artists find success in the music industry with his work on the MTV reality show, Making the Band. Combs was already an established hip hop recording artist when he joined the reality show in 2002.
In 1997, Combs dropped his debut single Can't Nobody Hold Me Down. The song stayed on the Billboard Hot 100 chart for 28 weeks. Combs continued to release hit after hit, including I'll Be Missing You, It's All About the Benjamins and Been Around the World. Currently, Combs holds a net worth of $825 million.
Michael Jackson
Michael Jackson first captured the hearts of fans as an important member of the Jackson 5 with his brothers Tito, Jermaine, Jackie and Marlon. After Jackson launched his extremely successful solo career, he became known as "The King of Pop." When he died, Jackson's net worth stood at $236 million.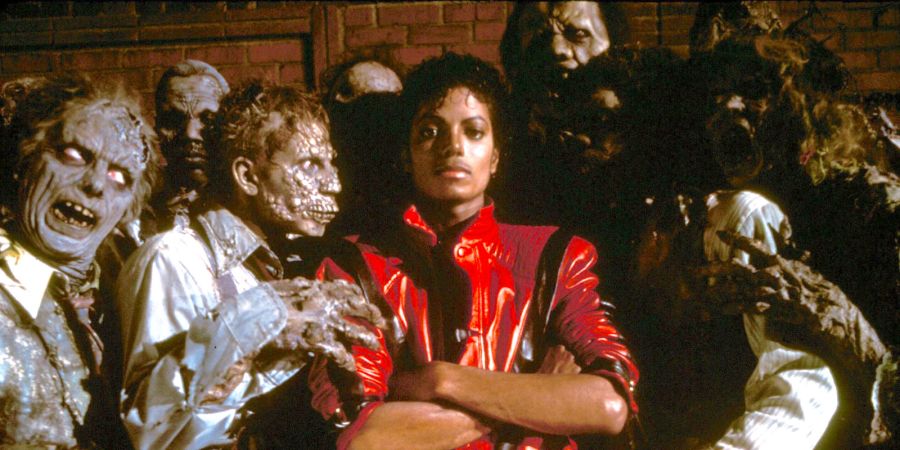 Jackson's most unforgettable hits include Thriller, Bad and Billie Jean. As a solo artist, he took the music industry by storm. Jackson reportedly sold 750 million albums, created 13 No. 1 singles, won 15 Grammy Awards and took home 26 American Music Awards. He also became the third best-selling music artist of all time.
Jay-Z
Beyoncé's husband, Jay-Z, is considered one of the greatest rappers of all time. Born Shawn Corey Carter, Jay-Z was the first rapper to be honored by the Songwriters Hall of Fame. Throughout his career, he took home 22 Grammy Awards. That's the most Grammy Awards won by a rapper ever. His success doesn't stop there.
Jay-Z also has the most No. 1 albums by a solo artist on the Billboard 200, with 13. He holds an insane net worth of $930 million, according to Celebrity Net Worth. However, some sources say Jay-Z's net worth is actually $900 million. This rapper and songwriter continues to grow his success and fame.
Madonna
Before Madonna became the iconic singer and actress we all know today, she worked as a dancer in New York City. When she later started in the music industry, little did she know that she would write over 150 of some pop music's most successful songs of all time.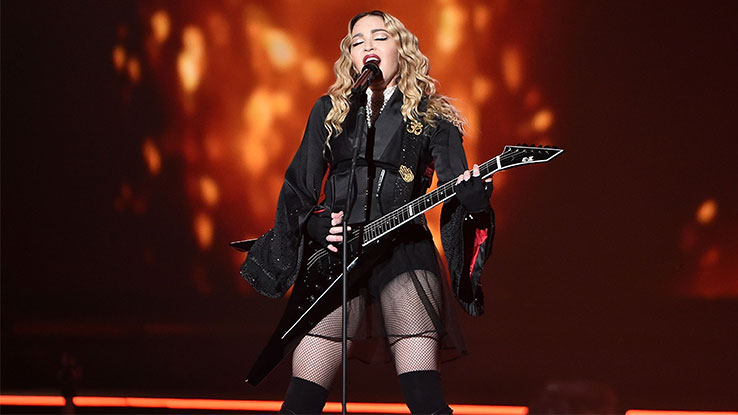 Timeless hits such as "Like a Prayer," "Music" and "Ray of Light" has launched her into history as the most successful female musician of all time. At $590 million and counting, Madonna proves that it pays to "Express Yourself".
Andrew Lloyd Webber
The richest songwriter of all time is Andrew Lloyd Webber. Webber is an English composer and impresario of musical theatre. He's composed songs for the most loved musicals, such as Phantom of the Opera, Jesus Christ Superstar, Evita and Joseph and the Amazing Technicolor Dreamcoat.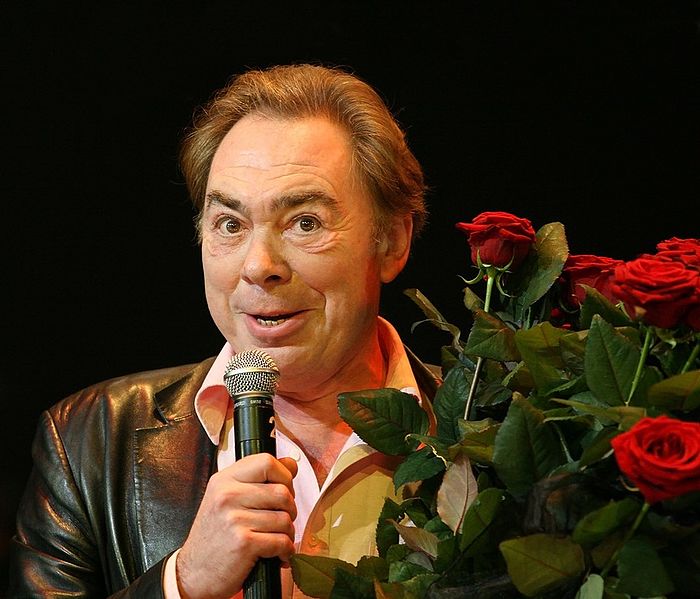 Webber's net worth is reportedly around $1.2 billion. In 2008, The Daily Telegraph ranked Webber as the "fifth most powerful person in British culture." This songwriter is definitely special. He's part of the exclusive club of EGOT winners. Only 15 people in the world have won an Emmy, Grammy, Oscar and Tony award. 
Julio Iglesias
If you like Enrique Iglesias, you should check out Julio Iglesias, his dad. Julio Iglesias has a net worth of $600 million according to Celebrity Net Worth. Other sources say Julio Iglesias's net worth is closer to $300 million.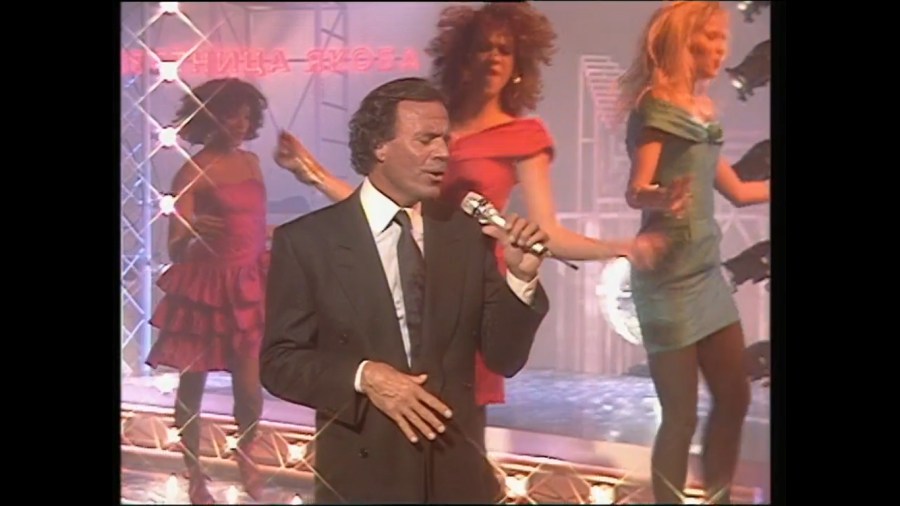 Julio Iglesias is an extraordinary singer-songwriter from Madrid, Spain. Iglesias sold over 250 million records in 14 languages. He reportedly performed at 5,000 concerts for more than 60 million fans in five continents. His achievements include winning many awards, such as a Grammy, a Latin Grammy and a Billboard Music Award. He's also been honored by the Hall of Fame of Latin Composers.