After making its debut in 1996, the needy but adorable Tamagotchi is still around! The toy's founding company, toy manufacturer Bandai, has repeatedly revamped the toy over the years to keep up with the changing times. And the toy's cameo in Disney's "Turning Red" has led to a new surge in popularity for the toy. Now, decades later, a new generation is obsessing over the virtual pet, and suddenly children of the 90s are becoming tamagotchi grandparents. Everything is coming full egg…er, circle.
Let's explore what has changed with this new Tamagotchi wave and what features have stood the test of time.
What is a Tamagotchi?
If you've never heard of a Tamagotchi, let's get you up to speed. The day you get this virtual pet is an exciting one. Your instructional manual offers this insight into your new pet: "Tamagotchi character is a cyber creature who has traveled millions of miles from its home planet to learn what life is like on earth." You have become a parent to a cute, virtual alien baby and are charged with helping it grow over time.
A Tamagotchi pet starts out as an egg that soon hatches into a young creature. From there, the Tamagotchi goes through its life stages: child, teen, adult, and senior, until it passes away from old age. To go through these different phases, the toy requires regular attention. Tamagotchi owners must feed it, clean up after it, and make sure it is happy. If it gets sick, it needs rest and medicine. When it's well, it requires stimulation and engagement (it loves playing rock, paper, scissors). How you take care of your Tamagotchi determines what kind of adult the toy will grow into. It also determines whether your pet will stick around. 
While many Tamagotchi owners carry the heavy weight of having failed many a Tamagotchi pet, believing that they sent many a pet to Tamagotchi heaven, these pets don't actually die. According to the user manual: "Tamagotchi character will always return to its home planet. How well you care for it will help determine how long Tamagotchi character will stay on Earth." Let's all breathe a collective sigh of relief.
The original Tamagotchi was a small egg-shaped keychain that came in different colors with various pets to watch. As Bandai is a Japanese manufacturer, the name makes perfect sense. The name "Tamagotchi" combines the Japanese word tamago, which means egg, and the English word "watch."
The Tamagotchi phase quietly died down in the 2000s as their owners grew up and moved on. However, the virtual pet never fully went away.
Tamagotchi Went Digital in the 2010s
While different versions of the physical Tamagotchis were still released, Bandai also needed to keep up with the digital era. In the 2010s, the Tamagotchi L.i.f.e. (Love Is Fun Everywhere) app was created for both Android and iOS. The original app gave Tamagotchi fans two ways to play the game. You could either play the classic black and white game in Toy mode or opt for the more modern, colorful App mode. The app was essentially the same as the classic Tamagotchi, except players could simply pull out their phones to play.
The more recent My Tamagotchi Forever app is an expanded version of the Tamagotchi L.i.f.e. app. Released in 2018, My Tamagotchi Forever allows users to raise multiple Tamagotchi characters. If you've cared for one Tamagotchi at a time, this may sound like a small nightmare. But the app comes with additional features like the Tama Academy, where you can send your Tamagotchis to school for rewards and items to decorate their homes. Like any good daycare, this keeps the pets busy, allowing "parents" time to tackle their responsibilities in the real world. With this new version of the app, Tamagotchis not only get the chance to grow into adults, but they can now have actual careers as well. There are also more mini-games and an entire town to explore!
The Tamagotchi Pix and Tamagotchi Smart Revamped the Virtual Pet Game Once Again
Though the Tamagotchi digital app is still live, Bandai has also released new physical versions of the digital pet. One of the latest versions is the Tamagotchi Pix, which includes a more colorful screen and a heftier price tag. While the original Tamagotchi sold for $17.99, Tamagotchi Pix sells for $59.99. Overall, the Tamagotchi Pix still has the standard features of the classic toy. However, it also includes the option to take photos of your pet. The Pix also allows users to connect with other friends and their Tamagotchis.
The Tamagotchi Smart, another revamp of the original, is a smartwatch that utilizes voice recognition and a touch screen. The touch screen on the watch allows users to actually pet their Tamagotchis, while the voice recognition feature lets them talk to these virtual pets. The smartwatch can also track steps with the pedometer feature, marketing itself to the active and nostalgic adult. The Tamagotchi Smart is certainly a welcomed upgrade for big fans of the toy.
Bandai has also made custom Tamagotchis for various shows and movies, including Star Wars and Toy Story. Bandai is certainly profiting from its focus on these small but impactful toys. As of 2021, the company had sold over 82 million Tamagotchis worldwide! 
You Are Still Responsible for Feeding and Bathing Your Tamagotchi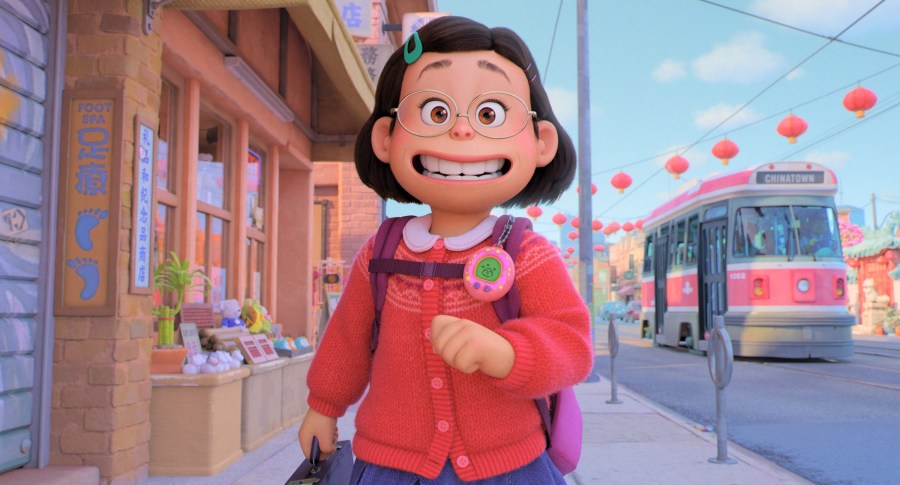 No amount of new features or appearances will take away from the fact that you still have to take care of it. Having a Tamagotchi is much like having a pet or a kid. You are still responsible for feeding it, cleaning it, and keeping it entertained. Of course, the stakes are lower, and for those who never quite succeeded as Tamagotchi parents, many became very adept at resetting the toy and trying again.
Time will tell just how long the renewed popularity of the Tamagotchi will last. However, Bandai seems to be capitalizing on nostalgia and curiosity for now.