In October 2012, Taylor Swift released Red, her fourth studio album. Nominated for numerous awards, the seven-times platinum-certified album was something of a transitional moment for Swift. While the singer-songwriter didn't abandon her country-pop roots entirely, Red borrowed from rock, folk and electronic music.
Nine years ago, some critics felt Red's versatility was a flaw. But that range isn't anything more than an encapsulation of an artist in transition — of a young person coming of age and reflecting on some of her life's rawest moments. Almost a decade later, the 11-time Grammy winner re-released the beloved album as Red (Taylor's Version). The re-recordings are part of Swift's plan to own the masters to her first six albums. For fans, these re-releases also serve as trips down memory lane.
As we discussed with Fearless (Taylor's Version), Swift and her music have often been put in a box. Misogynists — and folks dealing with internalized misogyny — have belittled the musician for her relationships, youthfulness and pop prowess, devaluing not only Swift, but her art and the fans who feel reflected in it, too. Sure, Red has its fair share of breakup songs. After all, the album's name comes from the tumultuous, red emotions Swift felt at the time. And no song on Red has had quite the same pop cultural impact as "All Too Well" — perhaps the ultimate poetic breakup song. With the award-winning accompanying short film to prove it.
In light of her third Video of the Year VMA and the newly announced, soon-to-drop Midnights album, we're celebrating Taylor Swift by taking a look back at the last few years and highlighting 13 times we were proud to call ourselves "Swifties".
13 Times Taylor Swift Made Our Days
When Taylor Got Political — and Inspired Legions of New Voters
Are you ready for it? First, we're heading back to 2018. Up until recently, Swift was coached about speaking out about politics and other hot-button issues."[W]hat happened to [The Chicks] was real outrage," Swift told Variety, referring to the way Natalie Maines and her bandmates were essentially exiled by country music at large after they criticized former President George W. Bush. "I registered it — that you're always one comment away from being done being able to make music."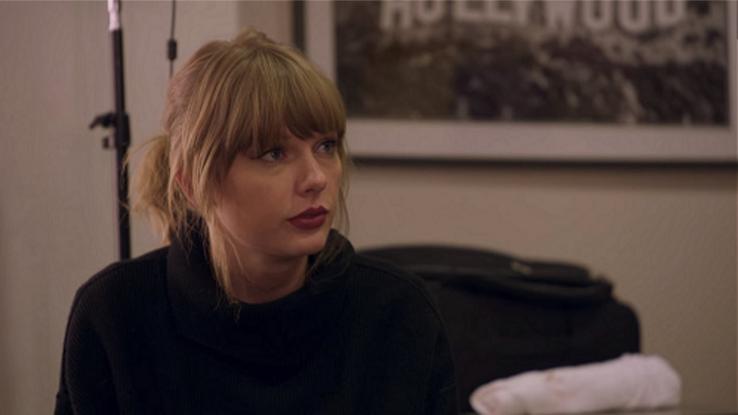 In the 2018 Netflix documentary Miss Americana, Swift insisted on being on the "right side of history." Although most of her team was hesitant, she knew speaking out about then-Senatorial candidate Marsha Blackburn, an anti-LGBTQ+ Republican politician from Tennessee, was the right thing to do. After Swift posted about how Blackburn both "appall[ed] and terrifi[ed]" her, Vote.org saw a swell of registrations: 65,000 people registered in a single 24-hour period.
That Time Taylor Swift Received an Honorary Doctorate From NYU
I don't know about you, but I'm feeling like it's incredibly fitting that Taylor Swift received an honorary doctorate alongside New York University (NYU) students from the graduating class of 2022. If you've watched Swift's 73 Questions with Vogue from a few years ago, then you know getting an honorary degree was on her lifetime goals list. "Because Ed Sheeran has one," Swift replied when asked why, "and I feel like he looks down on me now because I don't have one."
The now-honorary Doctor of Fine Arts was also the ceremony's commencement speaker. While NYU rightly celebrated Swift for being one of the most prolific, celebrated artists of her generation, we're celebrating her for an additional reason: her flawlessly intertwined sage advice and humor. "Hard things will happen to us. We will recover, we will learn from it, we will grow more resilient because of it. And as long as we are fortunate enough to be breathing, we will breathe in, breathe through, breathe deep, and breathe out," Swift said to the crowd at Yankee Stadium. "And I am a doctor now, so I know how breathing works."
When Taylor Surprised Us With folklore During the COVID-19 Pandemic
Well, to say the very least, 2020 was a challenging year for most of us. Our collective mourning, and our collective isolation, took a toll on our mental health in a variety of ways. Sometimes, a really wonderful piece of art can give you that catharsis — or that escape — you so need. And, for many Swifties and casual fans alike, folklore was that album.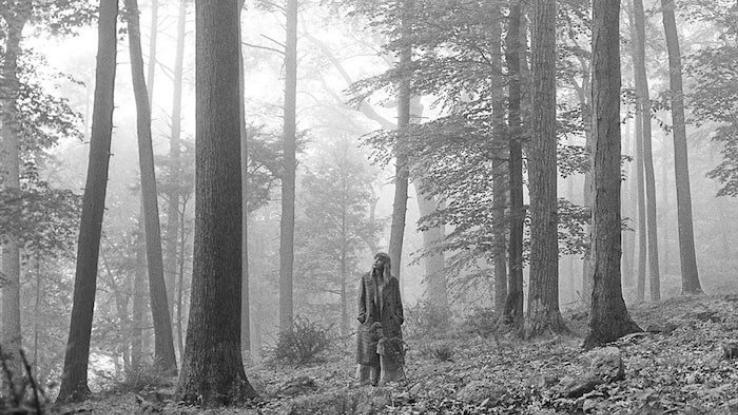 Swift surprised us all by dropping the album seemingly out of the blue. As has been the case with her last few albums, folklore takes on a new vibe — this time, cottagecore — but it delivers on so many levels. Namely, the Grammy-winning album allows Swift to shine, once again, as a storyteller.
That Time Taylor Approved the Use of "ivy" for the Third Season of Dickinson
We're beyond excited for the third and final season of Apple TV+'s Dickinson — and we can't wait for you to see it in full. Starring Hailee Steinfeld, the series centers on famed American poet Emily Dickinson and tells her coming-of-age story — at a slant. Often, there are anachronistic needle drops or language that's more 2021 than 1861, but that, and the show's surreal moments, are part of its charm.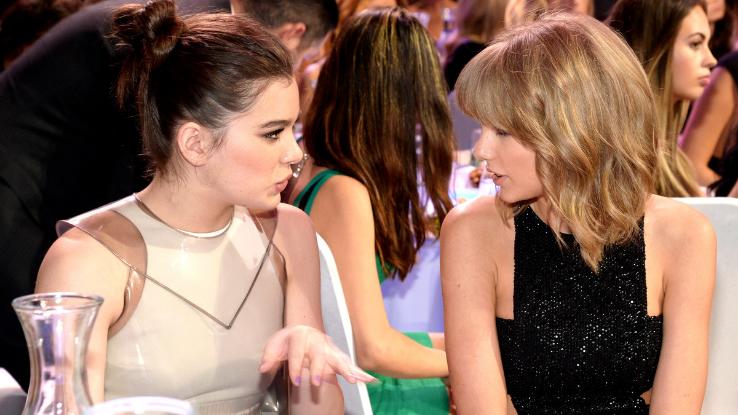 Another part of the charm? The slow-burn queer romance between Emily and Sue Gilbert (Ella Hunt). So, how does this relate to Taylor Swift? It's no secret that Swift loves leaving hidden messages for her fans. When evermore dropped in December 2020, sharp-eyed fans were quick to point out that it coincided with Dickinson's birthday — and that one of the tracks, "ivy," seemed to be telling a story eerily similar to Emily and Sue's. Ahead of Dickinson's third season, Steinfeld confirmed that "ivy" will play during a scene between the couple — soooo, confirmed, Swift is an EmiSue stan.
The Way Taylor Has Changed the Conversation Surrounding Artists' Rights
In June of 2019, Big Machine Records was acquired by Scooter Braun and, with that, he became the owner of the masters from Swift's first six albums. Artists from Prince to the Beatles have fought for ownership of their masters, but Swift's dispute was hailed by Rolling Stone as one of the 50 "most important moments" in the music industry in the last decade.
Rolling Stone noted that, unlike other artists in similar positions, Swift is a "self-made artist who calls her own shots" and has quite a few tools at her disposal. Plus, Swift smartly made things public — and all that media attention is sure to inspire more change — or at least more accountability — than a dispute that happens behind closed doors.
When Taylor Openly Discussed Disordered Eating in the Hopes of Undoing the Stigma
Politics weren't the only thing Swift opened up about in Miss Americana. In a particularly vulnerable scene, she discusses her experiences with disordered eating. "I would've defended it to anyone who said, 'I'm concerned about you.' I was like, 'What are you talking about? Of course I eat. It's perfectly normal. I just exercise a lot.' And I did exercise a lot," she explains. "But I wasn't eating."
Often, magazine covers and the otherwise constant barrage of images in the media would "trigger" Swift to "starve a little bit" because it felt like there was "always some standard of beauty that you're not meeting." This experience is, unfortunately, relatable to many of us. But listening to a high-profile celebrity like Swift speak out about disordered eating helps unravel the stigma that surrounds the topic and, hopefully, has encouraged others to find the support they need.
When Taylor Took a Stand Against Rape Culture and Victim Blaming
In 2013, Swift was sexually assaulted by disgraced former radio DJ David Mueller. When she reported the incident, Mueller was rightly fired, but he sued her for $3 million in "damages." Given the prevalence of rape culture and victim blaming, Swift didn't initially report the incident to anyone outside of her team, but when Mueller sued her she took a stand — for all people who are survivors of sexual assault and harassment.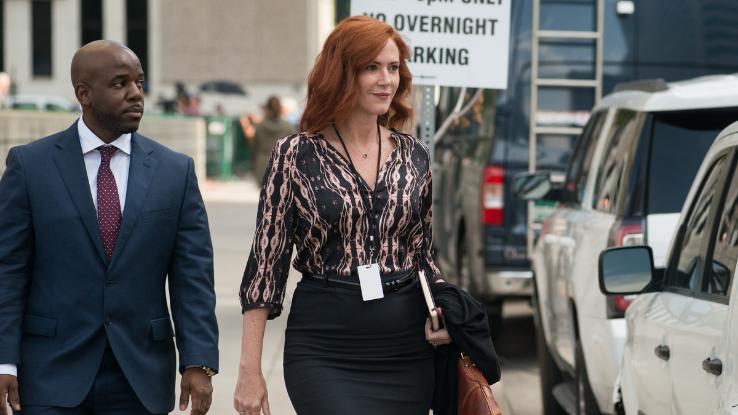 Douglas Baldridge, Swift's lawyer, asked jurors to "return a verdict for a single dollar, a single symbolic dollar, the value of which is immeasurable to all women in this situation." As Swift points out in Miss Americana, the process of taking the stand was "dehumanizing"; in her situation, there were several witnesses and a photo — but even that wasn't evidence enough of Mueller's assault. "My hope is to help those whose voices should also be heard," Swift said.
When Taylor Dropped evermore — a Second Surprise Album — During the COVID-19 Pandemic
The only thing better than a surprise album release? A second surprise album release less than five months later. In December 2020, Swiftmas came early with evermore, a spontaneous project born out of her time with folklore collaborators Aaron Dessner and Jack Antonoff.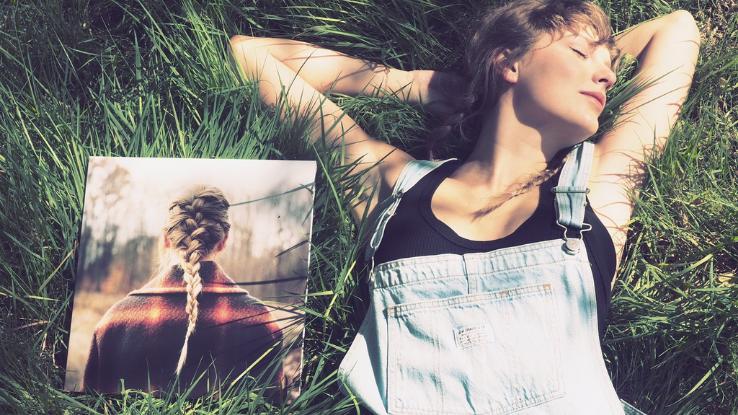 According to Swift, evermore is folklore's sister album — you know, a Swift album for each season. And the purposefully sparse evermore certainly captures winter thanks to those fingerpicked guitars, the raw vocals and that undeniably great coat Swift's wearing on the cover.
The Way Taylor Swift Uses Her Platform to Amplify Essential Conversations
Swift's outrage about the homophobic Blackburn was, perhaps, the first time she took such a firm, public stand against bigotry — but it certainly wasn't the last. In 2019, she started a Change.org petition to advocate for the Equality Act, which, if enacted into law, would amend the Civil Rights Act of 1964 and provide greater protections for queer and trans people. A few months later, she used her Video Music Awards (VMAs) win to reiterate this call to action.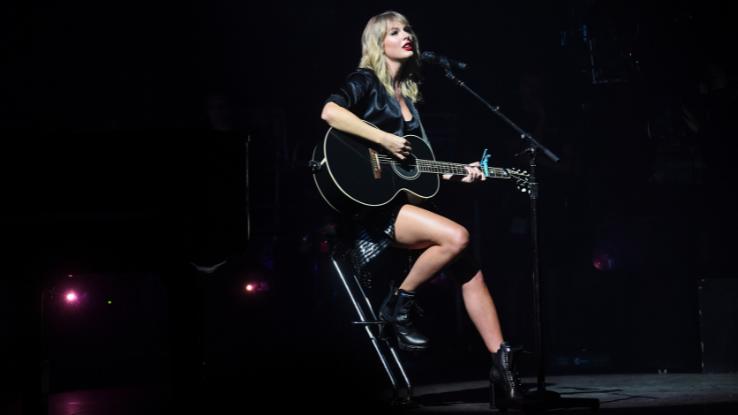 When the White House retaliated with a clearly homophobic and transphobic statement, Swift posted an open letter on Instagram. "That [White House] statement implies that there is something wrong with being anything other than heterosexual and cisgender," Swift wrote, "which is an incredibly harmful message to send to a nation full of healthy and loving families with same-sex, non-binary or transgender parents [and children]."
In addition to championing LGBTQ+ rights, Swift has also used her platform to amplify other causes, including the Black Lives Matter movement and safe abortion access. Her connection to what's happening in Tennessee also remains strong; in June 2020, after statues of white supremacists were torn down by protestors, she urged the state to not replace the monuments of the "racist villains" and "despicable figures" to ensure that all people feel safe in Tennessee.
The Fact That Taylor Swift Gave Us Her Versions of Both Fearless and Red in 2021
When Swift announced that she'd be re-releasing her first six studio albums, we expected the project to stretch out for a few years. But if the folklore–evermore situation taught us anything, it's that Swift wastes no time.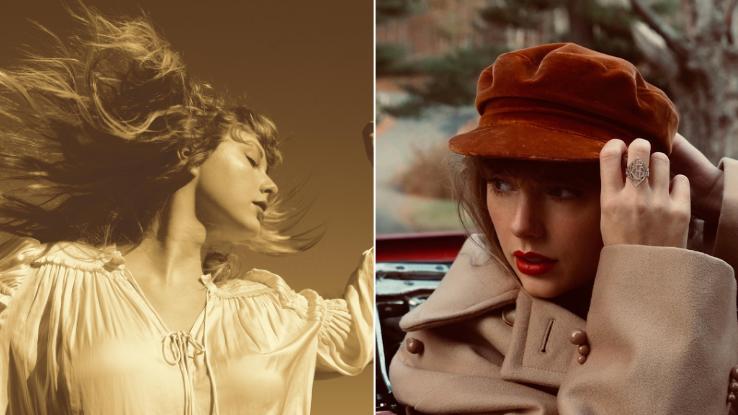 While release dates for Taylor Swift, Speak Now, 1989 and reputation have yet to be confirmed — despite our best efforts to guess them after hours spent spiraling on TikTok — we're just thrilled to have gotten both Fearless and Red in the same calendar year. And, yeah, that first year without two Taylor Swift album drops is going to feel rough.
Swift's love for her fans is undeniable. She's known to be a generous person — Billboard has even mapped out a timeline of her generosity — and she's always been fun. Just like the rest of us, she stumbles on home to her cats (alone) and loves Killing Eve.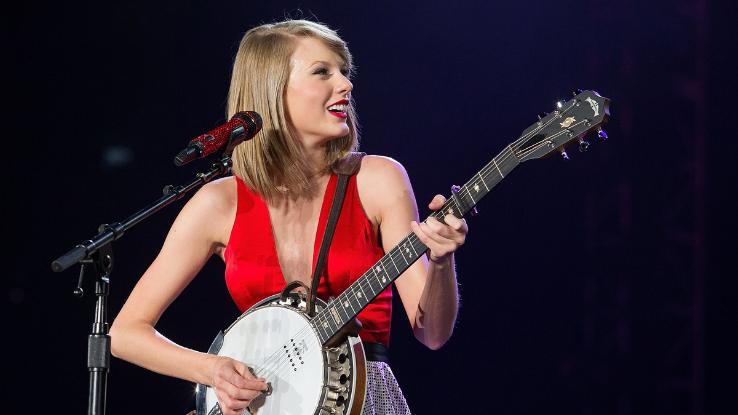 But, lately, Swift has really leaned into creating hidden messages and puzzles for her fans. The release of the Red (Taylor's Version) tracklist took this love of games to the next level. It's Taylor's Version, and we're all just living in it.
Taylor Swift Finally Giving Us the 10-Minute Version of "All Too Well"
As we said up top, "All Too Well" is a masterpiece. And when Swift performs it live, you know you're in for a treat. It's theorized that Swift wrote the fan-favorite track about her relationship with actor Jake Gyllenhaal — where's the scarf, Maggie and/or Jake? — and, even though it was never released as a single, it often tops "best of" lists. "Over time, the meaning of 'All Too Well' changed for Swift," Bustle notes, "from a devastating breakup track to an anthem of unity for her fans."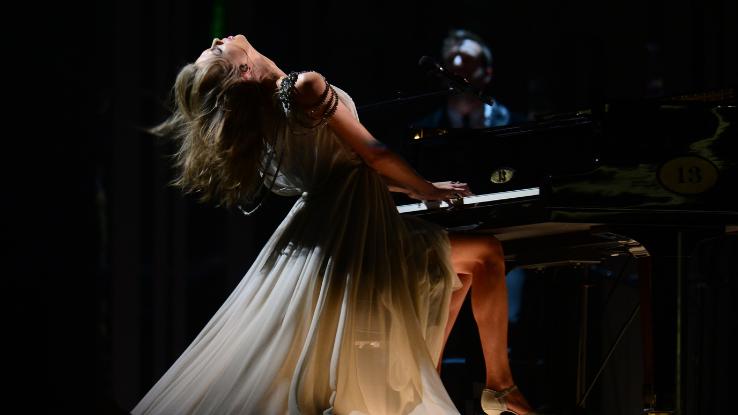 So, how could this beloved track get any better? Originally, "All Too Well" was 10 minutes long, and Swift felt the need to trim it. Since learning of this other version, fans have clamored for it. Now, Swift is making our wildest dreams come true and releasing "All Too Well (10 Minute Version)" as one of the nine "From the Vault" songs on Red (Taylor's Version).
And since the 2014 version never got a music video, Swift made her directorial debut with the accompanying release of All Too Well: The Short Film, which nabbed the artist another VMA in August of 2022.
Whether you're screaming the lyrics at a TSwift concert or with friends in your car, there's nothing better. Look, no offense to civil engineers, but when it comes to top-notch infrastructure, you won't find a stronger bridge than the one Swift crafted for "All Too Well".
That Time Taylor Announced Midnights While Accepting a Record-Breaking VMA
For quite some time, Taylor Swift fans have been wondering when the artist's tenth studio album — #TS10 — will drop. For awhile, it seemed like there might've been a third new album waiting to hit in the folklore and evermore era — if you believed all of the TikTok theories, that is. (We did.) That didn't come to pass, of course, but with just a few months left in 2022, Taylor casually announced the much-anticipated album at the MTV Video Music Awards (VMAs).
While accepting her record-breaking third Video of the Year VMA for All Too Well: The Short Film would've been enough excitement for the evening, Swift took things up a notch for fans. "I'm just so proud of what we made… we wouldn't have been able to make this short film if it weren't for you, the fans," she said, holding her VMA. "Because I wouldn't be able to re-record my album [Red (Taylor's Version), which included the winning song] if it weren't for you. You emboldened me to do that."
But that's not where Taylor's acceptance speech ended. "And I had sort of made up my mind that if you were going to be this generous and give us this, I thought it might be a fun moment to tell you that my brand-new album comes out Oct. 21," the artist said of her upcoming album, Midnights. "And I will tell you more at midnight."
Later the Swift posted more information and some almost-complete album art on her social media accounts: "Midnights, the stories of 13 sleepless nights scattered throughout my life, will be out October 21. Meet me at midnight." We certainly will, Taylor — thanks for making our "Wildest Dreams" come true.