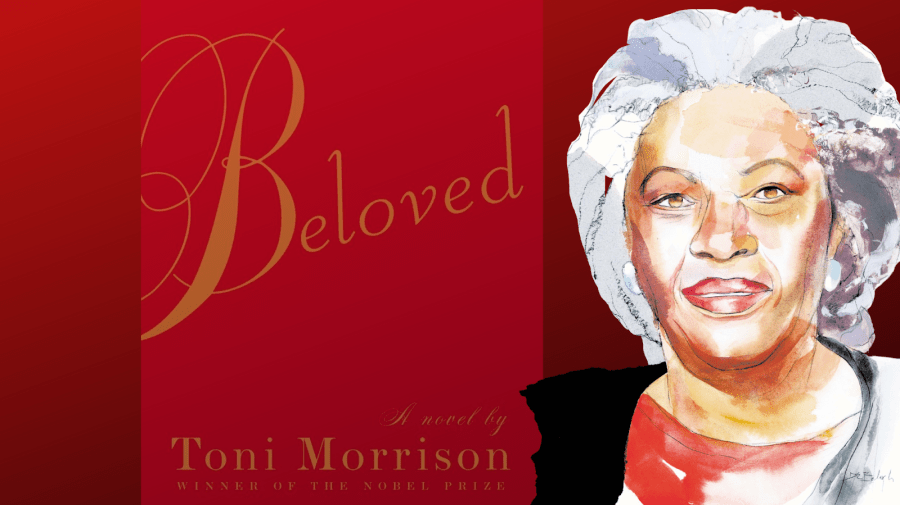 Toni Morrison didn't call herself a writer until she published her third book. Before that, she was called many things: an editor, an educator, a mother, and so much more. Born Chloe Ardelia Wofford on February 18, 1931, she grew up in Lorain, Ohio, surrounded by a family who prized literacy. It's no surprise, then, that Morrison was thrilled by the power of language from childhood, and went on to study English and work as a professor and an editor while caring for her sons.
After joining a small, informal group for fiction writers, Morrison would wake up every morning before sunrise and write. Those early morning writing sessions eventually led to the completion of her first novel, The Bluest Eye. At the time, she was a mother of two in her late thirties who decided to write the novel that she wanted to read. That first novel opened the floodgates to more stories about Black people navigating life's challenges.
Morrison exhaled the ordinary in her work; though she is often championed as a voice fighting against racism, she was much more interested in Black life than the limits of racist imaginations.
When I first discovered Toni Morrison's writing, it touched me so deeply that I felt like someone was reading my diary aloud. I felt seen in a way that I had never felt seen before. The Bluest Eye touched on Black childhood experiences that I had never seen in a book before. Pecola, the young main character, was both foreign and familiar — I was transfixed.
Decades later, I still find myself getting lost in the magic of Toni Morrison's work. Her impact on literature is undeniable, and as we approach the 35th anniversary of her Pulitzer Prize-winning novel, Beloved, it's imperative that we celebrate her legacy, especially in the face of the calls for banning this incredible work of art.
The Origins & Importance of Beloved
Morrison's 1987 novel began when she encountered the story of Margaret Garner while doing research for The Black Book, a project that captured various moments in the lives of Black people, celebrating the beauty of Black people in one place — without relying on a narrative to weave it all together.
While Toni Morrison didn't look into Margaret any further, the story of a woman who made a difficult choice to do the unthinkable stuck with her. Morrison's fascination with this real story in this newspaper clipping she came across led her to eventually unearth the story of Sethe, Denver and Beloved. 
In the novel, Sethe is an outcast who's haunted by her past desperate decisions. It's a book about love, loss and choices. Before Morrison's novel, narratives around slavery rarely centered on the humanity and choices of Black women. In Beloved, however, Sethe exercises agency, and although there are devastating consequences for every choice she makes, Sethe ultimately has the power to make them. Beloved is a masterpiece on its own, but it's also a small part of a larger story — not just of history, but because it's part of a trilogy. Morrison's Beloved, Paradise and Jazz are all intended to be read together.
Banning Books & "A Very, Very Serious Problem"
Stories like Beloved, Sula, The Bluest Eye and the rest of Toni Morrison's repertoire highlight the lived experiences that many censors seek to diminish. Although many who call for Beloved to be banned cite excessive violence as their reason, it's no more violent than other classics that go unchallenged. Rather, Beloved is rebellious and unapologetically Black.
Critics have long lambasted Toni Morrison for refusing to filter her work through the white gaze. Her refusal to succumb to reviews that regarded her work as "narrow" posed a threat to those that are offended by her commitment to telling intimate stories about Black life. Similarly, those seeking to ban her books seemingly desire a curriculum where the stories of the global majority are told from the dominant perspective only — or not at all.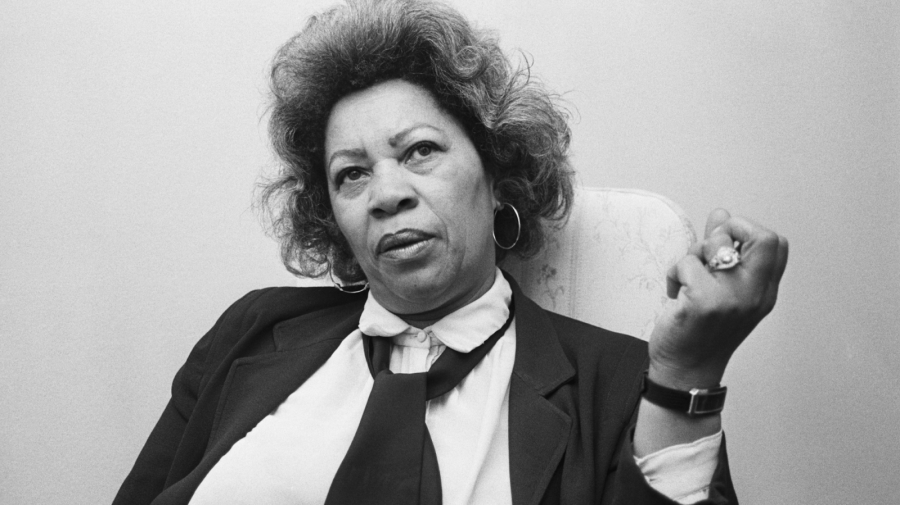 Morrison's position on racism was made abundantly clear when she famously stated in a 1993 interview: "If you can only be tall because somebody is on their knees, then you have a serious problem. And my feeling is that white people have a very, very serious problem and they should start thinking about what they can do about it. Take me out of it."
Furthermore, while she understood a parent's right to guide their child's education, she felt strongly about not infringing on the rights of parents with different views in public schools. Morrison felt that attempts to ban her work in public schools crossed the line — and she wasn't afraid to express it.
Toni Morrison's Incredible Legacy
Boldness and the spirit of exploration were old friends of the late legendary author. They accompanied Toni Morrison as she wrote and in her role as an educator. While many professors tell students to write about what they know, Morrison encouraged her students to write about the unknown and wade through their ignorance in order to find new stories.  
And she took her own advice, too. In the documentary Toni Morrison: The Pieces I Am, she recalls how a woman rose from the water during one of her famous early morning writing sessions; her curiosity about the woman led to the development of the mysterious and passionate incarnation of Sethe's deceased daughter, Beloved.
Toni Morrison was daring and remarkably open to the ebbs and flows of life. Although she amassed a wealth of impressive accolades including a Nobel Prize, the Pulitzer Prize, and the Presidential Medal of Freedom, Morrison's magic was not found in her many accomplishments, but in her vibrant humanity and commitment to embracing the beauty of life. 
On August 5, 2019, we lost a giant, but her legacy endures every time we connect with the worlds she built on the page. Morrison told incredible stories and encouraged other now-legendary figures to record their life stories, too.
Toni Morrison's work reminds us to be bold, curious and imaginative. She encourages us to appreciate the majesty in everyday life and confront the most vulnerable parts of ourselves. Though she has left the physical realm, the spirit of her words is always with us, challenging and affirming us all.