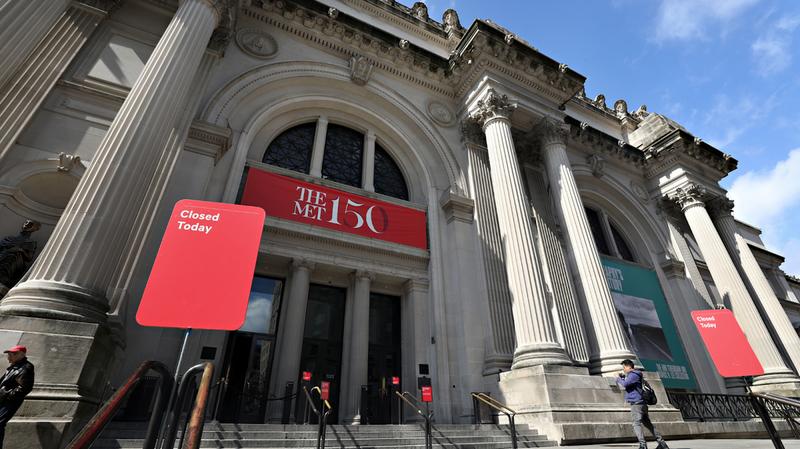 In 2011, Google started using its Street View technology to bring museum experiences into your home. This can be a great way to visit that museum you've been intending to visit for years, or an opportunity to throw a virtual dart on a map and get whisked away to somewhere surprising. One arts blogger described the experience as a bit clumsy, noting that "Street View technology aims for a sort of overall sense of awe—the effect of a re-created space, rather than its details." If it's details you're after, you might want to be prepared to use this technology as a launching point for some deeper research of your own. But if ambience is what you're after, this could be a great way to spend a few hours— we're charmed by the idea of snuggling up on the couch on a rainy day to wander through a far-away museum.
And Google isn't the only technology that museums are employing to bring their works to you. Some have created their own virtual tours, or curated audio experiences, or installed live cams in their spaces. From virtual tours to meditative livestreams, here are the wonderful works of art and exhibitions your family can enjoy together on a cozy afternoon from the comfort of your couch.
Van Gogh Museum, Amsterdam, The Netherlands
First up on our list is Amsterdam's Van Gogh Museum, which is, as the name suggests, dedicated to the influential Dutch post-impressionist painter. In just over a decade, Vincent van Gogh created roughly 2,100 works of art, including a staggering 860 oil paintings. For its part, the museum houses the largest collection of Van Gogh works in the world, including roughly 200 paintings, 500 drawings and 750 letters under one roof.
If you're familiar with Van Gogh's work, you'll recall that the artist's oil paintings are known for their almost tactile quality — thick, visible brushstrokes and smears of paint that form the subjects and backgrounds of his work. There's nothing quite like seeing a Van Gogh in person, but this museum has tried its darndest to give virtual visitors a visceral experience.
The Van Gogh Museum offers a robust, beautifully shot tour in 4K via its YouTube channel, and in partnership with Google Arts & Culture, you can also explore extremely high-res photographs of the pieces in the collection as well as a Google Street View walkthrough of the museum's galleries.
Monterey Bay Aquarium, Monterey, CA, U.S.
These days, the town of Monterey may immediately bring to mind now-iconic .gifs of Laura Dern, Reese Witherspoon and Co. playing the deliciously dramatic moms from HBO's Big Little Lies, but the region is also known for its incredible, trailblazing Monterey Bay Aquarium. When it opened in 1984, the aquarium was the first of its kind to maintain a living kelp forest.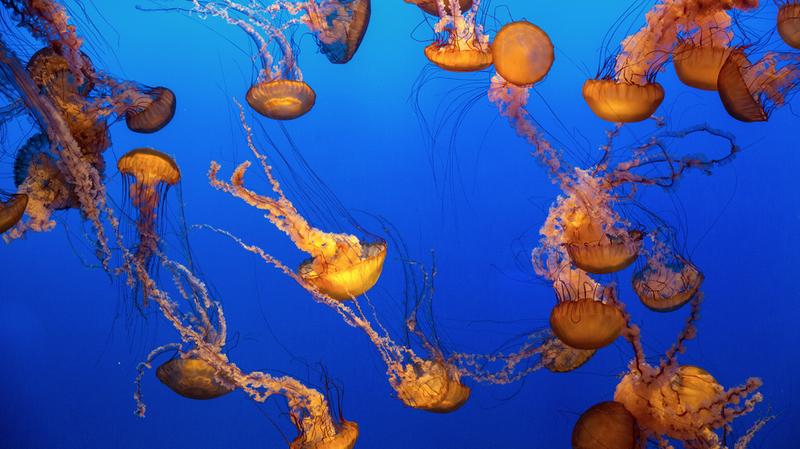 Throughout the aquarium's history, biologists spearheading the organization's research and conservation efforts have earned a lot of "firsts." They pioneered the animal husbandry of jellyfish; succeeded in rehabilitating a great white shark; and, in 1999, started Seafood Watch, an advisory list that has made the industry more sustainable. Each year, 2 million guests visit the sea otters, birds and other forms of aquatic life that call the aquarium home.
After it first closed down in response to the pandemic, Monterey Bay Aquarium began offering a lot of cheer in the form of 10 different livestream cameras, which are stationed throughout the facility. Take a peek at the adorable sea otters, the fabled kelp forest and the stunning coral reef, or if you really need to relax, check out the hypnotizing guided meditation with the jellies. You can also watch narrated feedings of the various sea critters at different times throughout the week.
Museu de Arte de São Paulo Assis Chateaubriand (MASP), São Paulo, Brazil
MASP, Brazil's first modern museum, was designed by Lina Bo Bardi and is thought of as a landmark in architecture of the 20th century. While the building itself is beautiful, perhaps the most defining feature of the museum is the way it displays its collection of 8,000 works. Instead of hanging paintings on white walls, Bardi introduced the radical "crystal easels" as a means of displaying the works.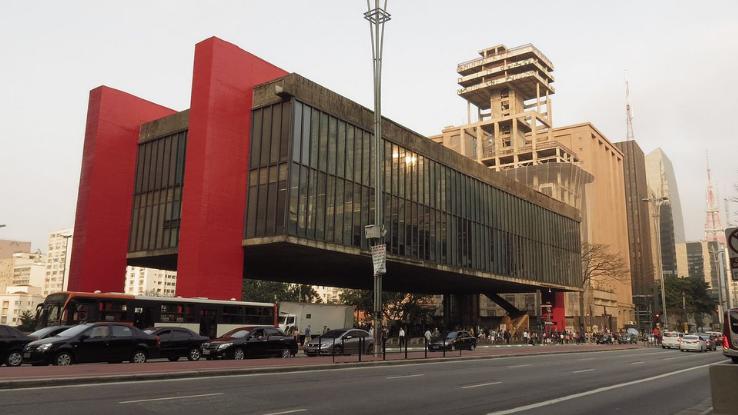 These transparent easels open up the space in a unique way, reflecting the fluid nature of gallery spaces and the way they offer up endless possibilities for exploring and understanding art. According to MASP, the easels also point to the "de-sacralization of the works, making them more familiar to the public."
Another neat element of the gallery's design? The works aren't organized in a way that aligns with the typical chronology of art history — there's no set path, no demarcation of schools or movements. Instead, you're encouraged to find your own path and build dialogues between artworks that would otherwise never be arranged alongside each other. Needless to say, this makes the virtual tour of MASP all the more intriguing — and way less clunky than tours other museums have on offer.
Musée d'Orsay, Paris, France
Sure, you could spend your time taking a virtual wander through the Louvre — home of the famous Mona Lisa — but for a much more relaxing experience, we recommend trading one Parisian site for another. Although it's slightly less well-known than the Louvre to the average tourist, the Musée d'Orsay is one of Europe's largest art museums, welcoming approximately 3.6 million visitors each year.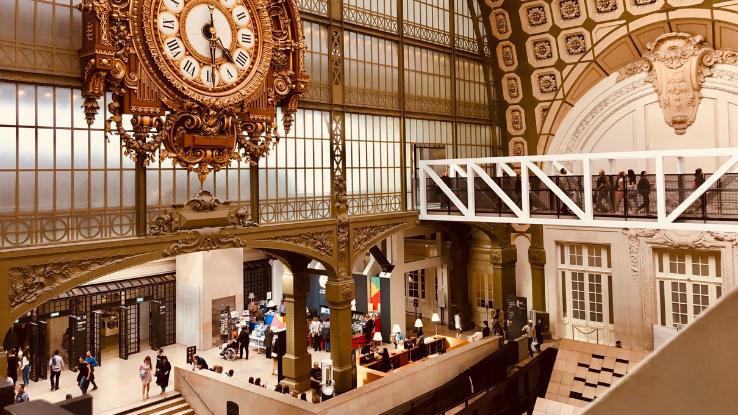 Best of all, it specializes in Impressionist — who doesn't love the Impressionists? — and post-Impressionist masterpieces. From heavy-hitters like Monet and Manet to beloved painters like Degas, Renoir, Cézanne, Seurat and Gauguin, the museum's halls are an art history Mad Libs — well, without the joke answers. Touring the museum on its Google Arts & Culture page is something of a reprieve. Impressionists found their subjects in the seeming minutiae of everyday life — yay, normalcy! Better yet, the color palettes tend to be subdued and pastel-like, creating a sense of serenity for the viewer. In short, it's visual comfort food.
National Women's History Museum, Alexandria, VA, U.S.
Even though many of us are staying indoors as much as possible, especially during the winter holidays, we can still celebrate women's history from our homes — and we can do so in style, thanks to the National Women's History Museum. This Virginia-based institution "seeks to honor the lives and legacies of all women, living and dead" and "explore the stories of women whose contributions have enriched our lives."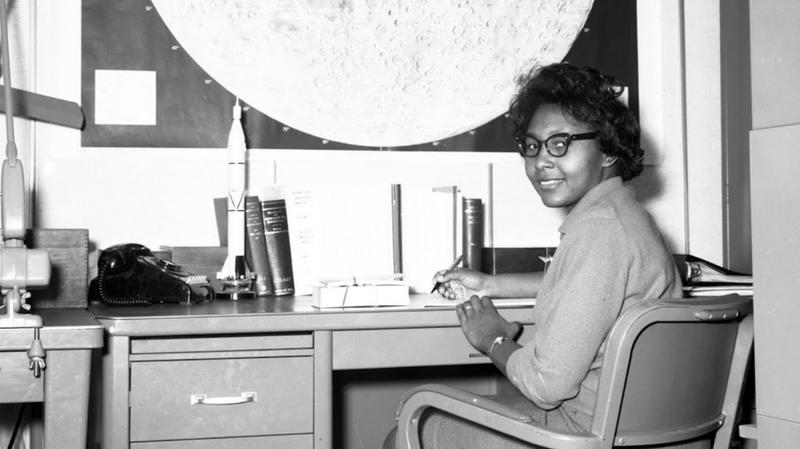 From oral histories dedicated to well-known figures like Rosie the Riveter to extensive biographies about history's unsung heroes — such as suffragist and activist Mabel Ping-Hua Lee, the first Chinese woman to receive a PhD in economics — the museum's robust website has it all. Moreover, it boasts some great "Online Exhibitions." Be they about women working at NASA, competing in the Olympics or marching for civil rights, each virtual exhibit features high-quality historical photos, thorough "wall text" and interactive timelines.
The Walt Disney Family Museum, San Francisco, CA, U.S.
You don't have to travel to Anaheim or Orlando to experience some Disney magic during the holidays. In fact, even under business-as-usual conditions, you don't have to trek to either of those locations for your dose of Disney. Whether you're a film buff, animation lover, history enthusiast or just a huge Disney fan, The Walt Disney Family Museum in San Francisco is a must-see institution.
Unaffiliated with the Walt Disney Company, the museum was established by Walt's late daughter, Diane Disney Miller, and her son and co-founder, Walter Miller. Across a plethora of interactive galleries, The Walt Disney Family Museum traces the story of Walt's (1901–1966) life from his days as a penniless would-be filmmaker in Kansas City to times of incredible success, including the premiere of the revolutionary, Oscar-winning Snow White and the Seven Dwarfs (1937) and the construction of the ever-innovative Disneyland.
The Walt Disney Family Museum offers quite a bit of content for virtual visitors. Interested in sharing your two cents? Check out the museum's Twitter account for daily Disney trivia. Rather let someone else do (most of) the talking? Visit the Facebook page for animation demonstrations and livestream talks. Or, check out the main website for virtual storytimes, talks and workshops.
Museum of Modern Art (MoMA), New York City, NY, U.S.
Located in Midtown Manhattan, the Museum of Modern Art (MoMA) is one of the largest and most important museums in the world thanks to its incredible collection of modern and contemporary art. With a library of over 300,000 books and catalogs, over 1,000 periodicals and over 40,000 pieces of ephemera relating to artists, it's also the primary source for all things modern art history.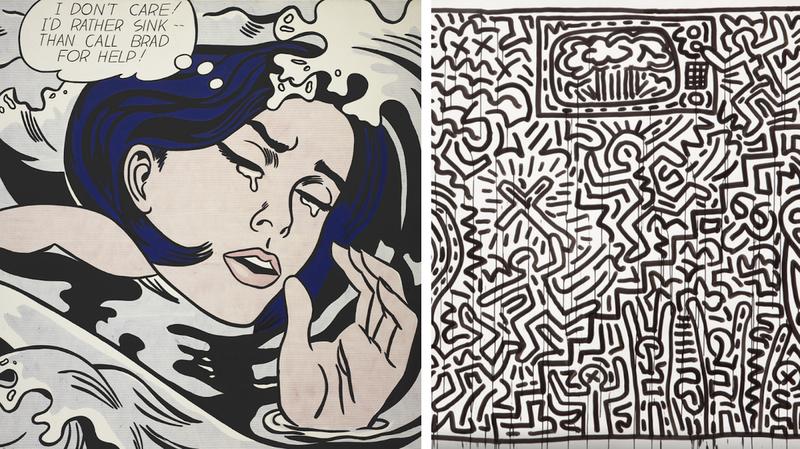 Between 2.8 million and 3.1 million guests visit each year to see MoMA's iconic works. Some of the institution's greatest hits include Vincent van Gogh's beloved The Starry Night; Pablo Picasso's cubist breakthrough Les Demoiselles d'Avignon; Claude Monet's Water Lilies triptych; Henri Matisse's kinetic Dance (I); and Andy Warhol's pop-art sensation Campbell's Soup Cans, among many, many others.
MoMA features most of its collection online, with the incredibly high-res photographs allowing viewers to take in quite a bit of digitized detail. One hurdle with modern art is that, often, the average museum-goer doesn't find it accessible. For that reason, we recommend pairing your virtual visit with MoMA's audio tours for a curator-approved look at everything from the museum highlights to the building's design.
Smithsonian Museum of Natural History, Washington, D.C., U.S.
While most of the other museums on our list rely on Google Arts & Culture for their virtual "boots on the ground" tours, the Smithsonian Museum of Natural History has built its own rather robust website-based tour. The virtual tour of the museum allows visitors to experience self-guided, room-by-room tours — no holiday travel necessary.
Travel between galleries is easy. Want to move on from taxidermied kangaroos and get a look at some dinosaur fossils? Just click the blue arrows on the screen to head through the doorways. If you find yourself interested in a mummy's sarcophagus or the skull of a Neanderthal, feel free to click the camera icon for up-close-and-personal views. Not only does the Smithsonian offer tours of current natural history exhibitions, it also allows virtual visitors to embark on tours of exhibitions that have come and gone. Long story short, with all that content, you may never leave your couch again.
The J. Paul Getty Museum, Los Angeles, CA, U.S.
The J. Paul Getty Museum — a.k.a. The Getty — is a two-campus art museum located in Southern California. In 2016, the museum welcomed more than 2 million visitors, and while the gallery won't be adding more to its 2020 guest figures, you can still get a taste of what the Getty has to offer from the comfort of your living room.
The Getty Villa, located in scenic Malibu, houses a collection of roughly 44,000 Greek, Roman and Etruscan antiquities dating from 6,500 B.C. to 400 A.D. Farther down the coast, in the Brentwood neighborhood of Los Angeles, the Getty Center is a hilltop museum that houses European paintings, drawings, sculptures, photography, decorative arts pieces and manuscripts. According to The Getty, its locations house more than 6,000 years of art, all of which is made accessible with the click of a button thanks to in-depth walkthroughs and virtual galleries on the institution's Google Arts & Culture page.
Uffizi Gallery, Florence, Italy
In cataloging history through art, Italian cities like Florence, Venice and Rome remind us of humanity's resilience, even in desperate times. There's no doubt that the Uffizi Gallery, one of the country's most-visited art spaces, is one of those reminders.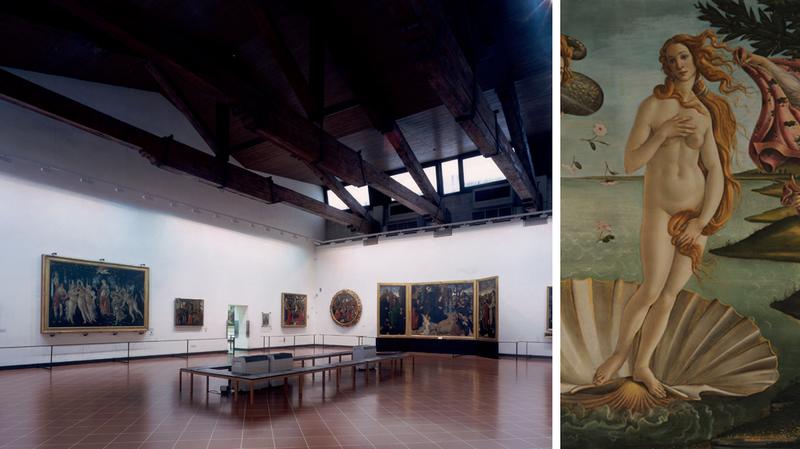 The gallery is famous across the globe for its collection of ancient sculptures and busts acquired by the prominent Medici family as well as its Renaissance masterpieces. Thanks to Google Arts & Culture, you can study works by Michelangelo, Botticelli, Caravaggio and more and even take a virtual stroll through the two-story building — all while munching on some sweet potato casserole and turkey.
The Metropolitan Museum of Art, New York City, NY, U.S.
According to the Metropolitan Museum of Art (The Met), when it was founded back in 1870, the institution didn't own a single work of art at the onset. Now, The Met's collection has swelled, representing "more than 5,000 years of art from across the globe — from the first cities of the ancient world to the works of our time." While going to The Met in person can be an overwhelming experience — it's hard to know where to even begin! — the online version of the collection is just as formidable — in the best way, of course.
If you're interested in something approximating a virtual-tour experience, you'll want to check out The Met's Google Arts & Culture page, which allows visitors to Google Street View their way through the immense galleries. This works really well for large-scale installations, like period rooms or the Temple of Dendur (pictured), but if you're more interested in eyeing the museum's paintings, you'll want to click on over to The Met's Open Access Artworks page, where you can browse, download and share more than 406,000 hi-res images of public domain works from the collection.
Looking to add some context to all that art? Play around with the museum's innovative Heilbrunn Timeline of Art History, which allows you to sift through more than 8,000 works just by scrolling. If you're interested in a particular time period, region or theme, you can sort the timeline using the handy filters at the top. Never has art history been so nifty.