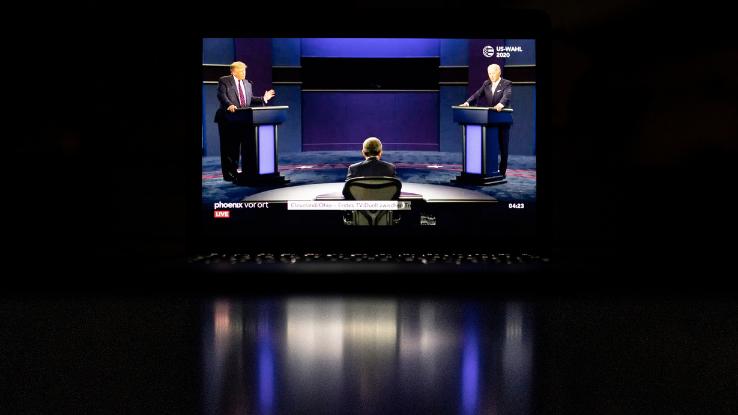 By the end of 2018, Comcast, the largest cable provider in the United States, had just 22 million subscribers. According to projections, this trend of cutting cords with traditional cable will continue, with an estimated 50.2 million U.S.-based subscribers in total defecting by 2021. Although many cable providers include access to streaming services like Netflix, it seems that folks aren't interested in cable and Netflix — they just want to subscribe to the myriad streaming platforms available today.
In many ways, having all of these subscription services is kind of like reinventing the wheel. That is, studies have shown that the average American has access to (at least) four streaming services; while some users might share access to some of those platforms, many folks are subscribing to multiple services — in essence, creating their own newfangled versions of cable packages.
While cutting the cord can be a nice feeling, it also comes with some pitfalls, namely a lack of access to traditional cable features that you may have previously taken for granted. Whether you're trying to stream the latest sporting event or political debate — or you just miss the local news — there are solutions out there if you want to have your cable-less cake and eat it too.
How Do I Watch News Without Cable?
Keeping up with the news is important, and while many of us are now in the habit of getting our info online, there's something about tuning into the 10 p.m. news before bed. And that's where cord-cutting has left many folks scratching their heads. How can you stay in the loop while avoiding those crushing monthly cable bills? Luckily, there are quite a few options.
First, many big-name networks offer their own apps that allow you to access 24/7 live news coverage from your phone, laptop, Smart TV or other device. A great bonus? Most of these apps provide opt-in push notifications so you can stay up to date on the topics you care about most. During this election cycle — where a week of news feels like a year of news — that benefit can't be understated.
Here are some of the most well-reviewed network news apps out there:
ABC: Get access to everything from Good Morning America and Nightline to 20/20, plus access to print journalism and ABC News Radio. Bonus: You can rank news topics based on your interests, which cuts down the time you spend doom-scrolling.
CBS: If you're interested in documentaries, CBS offers its CBSN Originals in addition to access to Face the Nation, CBS This Morning, CBS Evening News and 60 Minutes. While not as interactive and customizable as ABC's app, you can opt into push notifications.
NBC and Peacock: Like the aforementioned apps, NBC's news app provides 24/7 coverage and access to shows like The Rachel Maddow Show, Meet the Press and TODAY — and live access to MSNBC on the go. NBCUniversal's newly launched streaming platform Peacock also offers free access to essential content, including a section dedicated to the 2020 Presidential Election.
Important to Note: While these apps are both easy on the wallet and convenient, some users complain about spotty streaming and wonky video clips. Of course, the catch-22 of some network apps is that they require a cable login — and that's the whole thing we're trying to avoid.
Are There Other Subscription-Based Services That Offer News Access?
Another great option for non-cable living is Sling TV, a live TV streaming service that allows you to customize your channel lineup and watch TV online without the hidden fees or long-term contracts. The service's Orange package features 32 channels, including CNN, Bloomberg and BBC America, while the Blue package allows access to 45 channels, including Fox and NBC.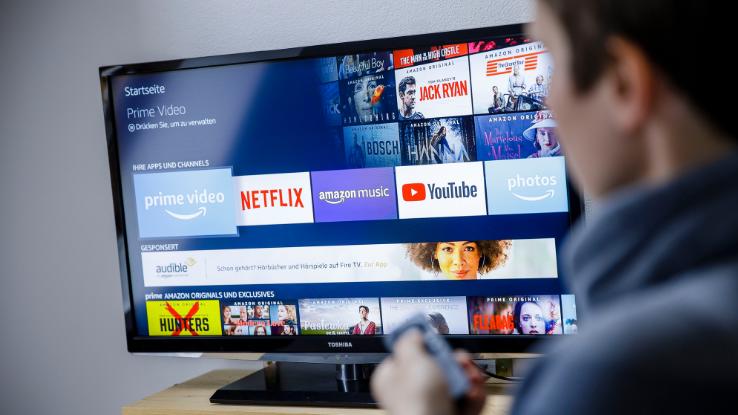 The service's premiere rival, DirecTV Now, offers a 65+-channel starting plan for $40 a month, allowing users to access big networks like ABC, CNN, Fox, Bloomberg, MSNBC, C-SPAN and BBC America. For the same price as DirecTV Now, you could also opt into Youtube TV, which allows access to local news and sports and 60+ network channels, like CNN, BBC America, NBC, Fox and more. The big benefit here is the sheer number of sports stations. Unfortunately, while Youtube TV, DirecTV Now and Sling TV cut the cord, they don't quite cut the costs.
Can I Use Rabbit Ears for a Digital TV?
Finally, if local news access is your primary concern, all you'll need is a TV antenna. Yes, like rabbit ears, but updated for the modern age. A digital TV antenna can provide you with free access to all of those major network news channels, like NBC, ABC, Fox and CBS. The only cost is investing in some rabbit ears, which are quite inexpensive.
Our favorite models include the Philips Modern Loop Rabbit Ears, Fosmon HDTV Antenna and the XFTREE TV Indoor Antenna. If your TV doesn't have a built-in digital converter, you can find one of those for a good price too. Once installed, a converter/antenna combo gets you access to a whole lot, including all of the local news you'll ever need.
Advertiser Disclosure: When you purchase through links on our site, we may earn an affiliate commission.