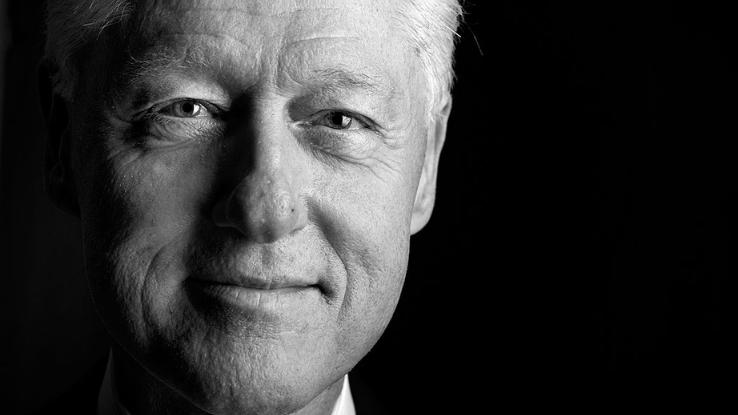 Being involved in American politics is never easy, and those who genuinely want to make a difference don't exactly make a fortune for their efforts. But that doesn't mean all politicians have to watch their budgets carefully — at least not their personal ones. Some politicians are among the richest people in the country.
Let's take a look at some of the current and former politicians with the fattest bank accounts in America. Wait until you see how Donald Trump stacks up compared to Barack Obama, Hillary Clinton, and others!
30. Ron Johnson | Over $36 Million
According to reports, Senator Ron Johnson's estimated net worth stands at around $36 million. It may not seem like much compared to the rest of the list, but among senators, Johnson is one of the wealthiest. His estimated net worth came from many business ventures, including his former salary as the CEO of a polyester manufacturing company, PACUR.
Johnson started at the company as an accountant. Over time, he advanced to the role of CEO. He owns 5% of the company and earned almost $5 million per year as CEO. Other assets include his Wisconsin commercial property as well as money market accounts.
29. Barack Obama | Over $40 Million
According to the American University's business analytics program, Barack Obama's estimated net worth of $40 million could actually be much higher. The concrete numbers aren't known, but many suspect that he is earning more money after his presidential term than ever before.
Obama's primary sources of income included for a while his impressive presidential salary. He earned $400,000 per year as the President of the United States. His other income sources include his pension, fees for appearances, book sales, and many filming projects, including his Netflix deal.
28. Bob Corker | Over $45 Million
Tennessee's Senator Bob Corker is quite an entrepreneur and definitely among the richest senators in the country. Apart from his career as a politician, his business ventures helped him acquire an estimated net worth of about $45 million, with some reports claiming the number is much higher at around $69 million.
Corker's earnings came from owning and selling a construction company. He receives up to $5 million in annual rental income from Volunteer Building in Chattanooga. It was reported that he entered the senate with a huge amount of loan debt, which he managed to pay off after his successful career in politics.
27. Hillary Clinton | Over $52 Million
The net worth estimates for Hillary Clinton tend to vary, as they do for Bill Clinton. Although it isn't clear how much money she accumulated during her years in the White House — first as First Lady and then as Secretary of State — but it has been reported that she started making a lot more money after her husband's presidency.
She reportedly earned more than $9 million from speaking engagements, and her memoir paid her the fifth-richest book deal back in 2014. Of course, that wasn't the only book Clinton wrote, so it's absolutely no surprise that her net worth comes partially from book sales.
26. James Risch | Over $53 Million
Idaho's Senator James Risch is also known for being one of the richest senators in the country. His impressive net worth comes from his ambitious land investments — 260 acres, in fact. According to Investopedia, this puts his estimated net worth at $53 million, although the figures seem to vary from source to source.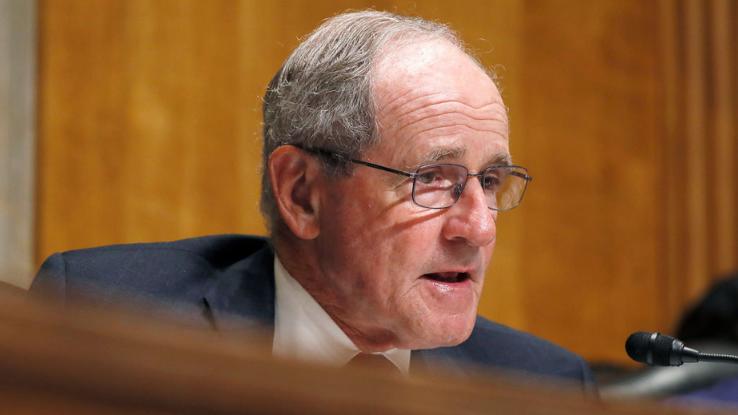 Risch's base annual salary is $174,000, and the rest of his income comes from real estate and mutual funds. So, if you ever find yourself in Idaho, there's a chance the land you see has been an investment of James Risch.
25. Richard Blumenthal | Over $70 Million
Connecticut's Senator Richard Blumenthal stands at a pretty impressive net worth of more than $70 million. He has been involved in politics for more than a decade, and he became Connecticut's senior senator in 2012.
It has been reported that his wife is the one who makes the big money in the family, thanks to her father, Peter Malkin, who owns part of the Empire State Building. In 2015, Blumenthal's federal tax returns disclosed his salary as $174,000. His tax returns also revealed he keeps a lot of money in savings and checking accounts. It's safe to say he is doing pretty well.
24. Vernon Buchanan | Over $73 Million
Florida's very own Vernon Buchanan has reportedly tucked away more than $74 million, which is pretty impressive. He has been involved in politics for a long time, and he has represented Florida's 13th District since 2007. If there's anything we've learned today, it's that most politicians also have other business ventures.
For example, Buchanan owns Sarasota Ford holdings, which are valued at about $25 million. Other than that, it's not exactly clear where all his money comes from due to gaps in his income disclosures. What we do know is that he has reported more than $58 million in assets.
23. Bill Clinton | Over $75 Million
Now, here's a man of mystery when it comes to net worth. Considering his wife is worth a fortune as well, it's unclear just how much Bill Clinton earns, but his estimated net worth comes in at more than $75 million. When he left the White House, he was $16 million in debt due to legal fees related to the Lewinsky scandal.
It's safe to say his $200,000 presidential salary didn't really help him, but what did help was working out a plan that erased that debt within three years of leaving the White House. From book deals to speeches, Clinton quickly put his natural speaking ability and charm to work to build an impressive net worth.
22. Mark Warner | Over $90 Million
Virginia's Senator Mark Warner is also among the seven richest senators in Congress. Barack Obama heavily endorsed his Minimum Wage Fairness Act. Serving as both a senator and a governor, he has spent years in politics.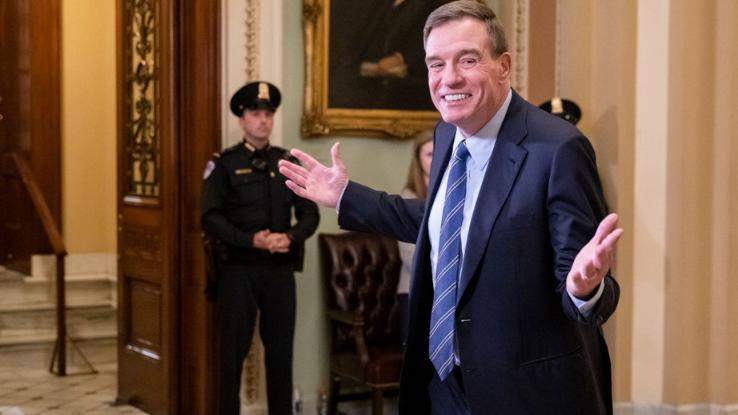 Warner's net worth also comes from his business ventures. He made huge profits by being one of the earliest investors in cell phone technology. Yep, that's right. In the '80s, Warner was one of the first to see the potential of technology, and it definitely paid off considering he's worth almost $100 million.
21. John Delaney | Over $92 Million
This member of Congress serves Maryland's 6th District. He is also one of the politicians who always had a clear ambition to run for president, and he's finally doing it in 2020. If he does win the 2020 presidential election, you can expect his earning power to go even higher.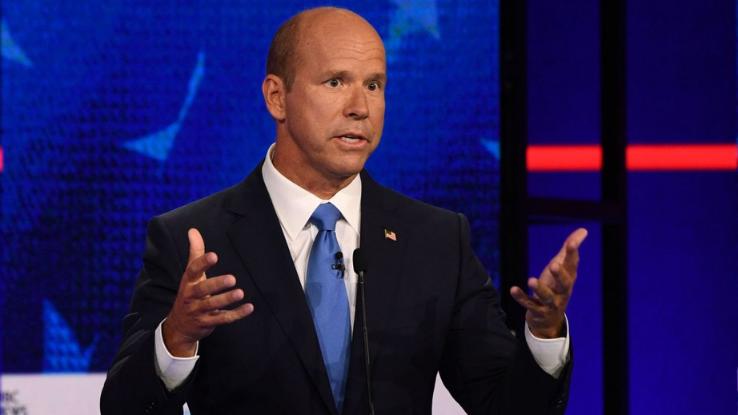 At the moment, he stands at more than $92 million, which is already pretty impressive. His net worth comes from founding several public companies listed on the New York Stock Exchange. The ventures include banking businesses, healthcare companies and more. The man has definitely been keeping busy.
20. Dianne Feinstein | Over $94 Million
Dianne Feinstein is a California senator with an impressive estimated net worth of $94 million. That makes her the second wealthiest senator in the country. Apart from being a politician, she is involved in her husband's private equity firm, Blum Capital.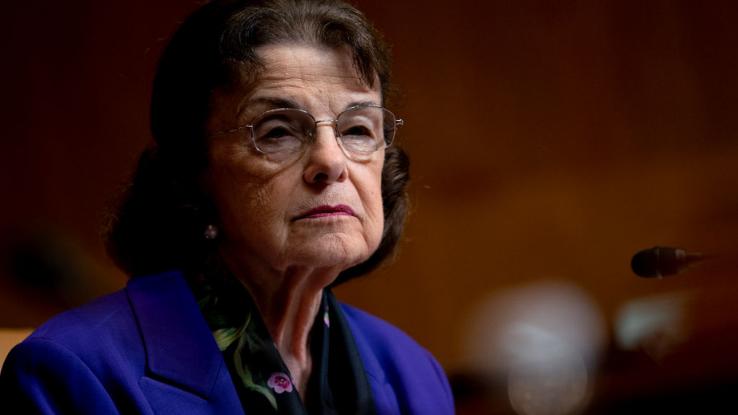 Feinstein's past income disclosures reported that she had huge amounts of money in blind trust investments, meaning the assets in the trust aren't revealed to the grantor and beneficiary. Her financial disclosure also revealed that she had millions of dollars in money market accounts, although Blum Capital appears to be her primary source of income.
19. Michael McCaul | Over $113 Million
Texas Congressman Michael McCaul is known for his heavy endorsement of President Donald Trump. He was first elected to Congress in 2005, but he was involved in politics long before that. He previously worked as an attorney, so his net worth was already pretty fantastic.
In 2018, it was reported that McCaul was one of Congress' richest members. His estimated income varies from report to report, but it's clear that he is worth far more than $100 million. That type of money is why the man is able to live in a 14,000-square-foot home.
18. Dave Trott | Over $119 Million
As of 2019, Michigan's Dave Trott has been reported as the state's richest politician. Previously a foreclosure attorney, he made a name for himself in the real estate business world and was even called the "foreclosure king" by critics in his state.
Although Trott decided not to run for reelection in 2018, his net worth doesn't appear to have been damaged by the decision. After all, everyone knows that having a successful foreclosure business is a pretty sweet gig that guarantees high income. Long live Michigan's foreclosure king!
17. Nancy Pelosi | $120 Million
Speaker of the United States House of Representatives Nancy Pelosi is the first woman in U.S. history to hold said position — and this also makes her the highest-ranking woman to hold an elected position in U.S. history. In 2009, the nonpartisan Center for Responsive Politics (CRP) reported that Speaker Pelosi's net worth totaled $58.5 million, making her the one of the wealthiest members of Congress at the time.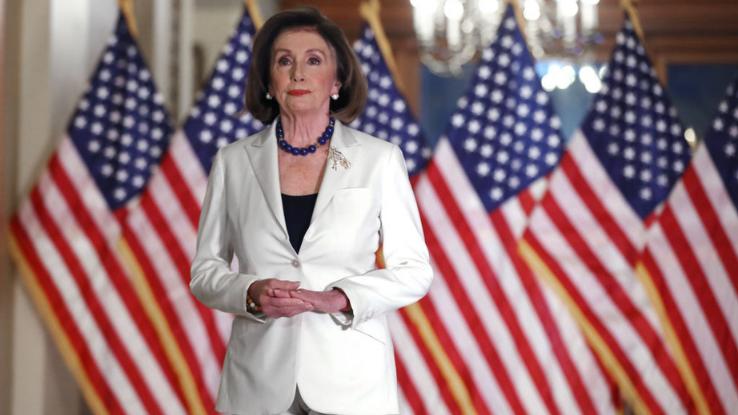 By 2014, Pelosi's net worth climbed to roughly $101.3 million, according to CRP — though other sources, such as Business Insider and Roll Call reported (comparatively) more conservative estimates, claiming she was worth closer to $26.4 or $29.4 million respectively. Pelosi's husband has made lucrative investments in Disney, Apple, Comcast and Facebook, which certainly doesn't hurt. Additionally, the San Francisco-based couple own several properties worth a total of $14.65 million, including a vineyard in Napa Valley, California worth at least $5 million. These days, Pelosi's estimated net worth has grown to an impressive $120 million. 
16. Jared Polis | Over $122 Million
Being young is often a disadvantage for people involved in politics, but Jared Polis isn't one of those people. He was able to make a name for himself pretty quickly, and he ultimately became one of the wealthiest young men in the U.S. Congress. Pretty impressive, right?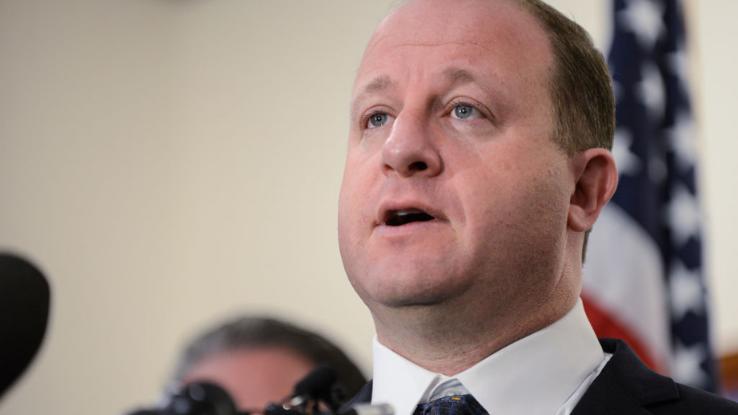 Polis is known as one of the first members of the LGBT community to be elected to Congress. His fortune comes from business ventures that he started when he was a university student. He has founded several companies, which allows him to enjoy a net worth of more than $100 million.
15. Greg Gianforte | Over $135 Million
Greg Gianforte is known in Montana as the second richest Congress member. Unfortunately, he is also known for assaulting a Guardian journalist and blaming it all on liberal media. Like the others on this list, his money doesn't just come from his involvement in politics.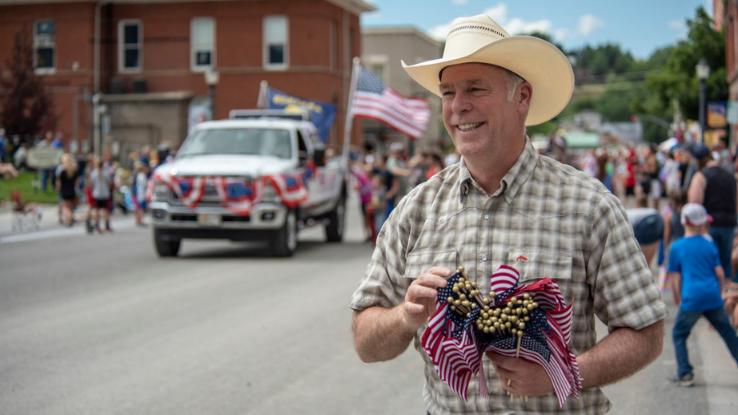 His Brightwork Development software company was actually purchased by McAfee Associates for an impressive $10 million. On top of that, he sold another tech company to Oracle, which earned him a staggering $1.5 billion. Lesson learned — found a company early, sell it and become one of the richest people in the country.
14. Mitt Romney | Over $190 Million
The reports about Mitt Romney's net worth vary from source to source, but most seem to agree that he is definitely worth more than $190 million. Romney became a household name in the political world after going head-to-head with Barack Obama for the title of 44th President of the United States.
His net worth was a huge reason his election campaigns have done so well. His fortune mostly comes from being the first and last owner of Bain Capital, a premier private equity firm. The company was so successful it earned Romney hundreds of thousands of dollars, allowing him to focus on politics.
13. John Kerry | Over $200 Million
John Kerry is well known in the political world for being a former presidential nominee and the 68th Secretary of State. Going head-to-head with President Bush had to be pretty terrifying, but it was what made his name known — although in a slightly controversial way.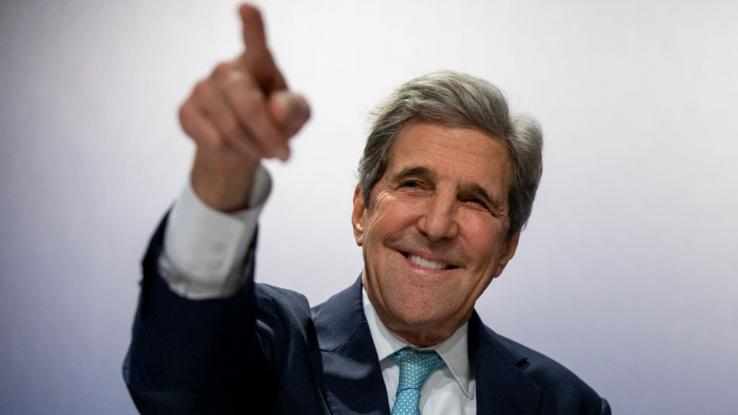 Kerry's net worth is impressive and comes from multiple sources, although some of those sources aren't very clear. He retired from diplomatic work in 2017 and took a strong stand against President Donald Trump's policies. Some of his income comes from his Every Day Is Extra memoir that was published in 2018.
12. Rick Scott | Over $232 Million
Florida's controversial Governor Rick Scott has an impressive net worth that only seems to grow year after year. Along with transferring assets to a blind trust, he has been involved in the healthcare industry as well as the Navy.
Scott's main business success comes from his career as a venture capitalist. From investing, founding and selling companies, he managed to increase his net worth to a pretty impressive amount. He also co-owned the Texas Rangers baseball team with the one and only George W. Bush. He is definitely a busy man!
11. Darrell Issa | Over $283 Million
California's very own Darrell Issa is next on our list, with a net worth that is significantly higher than Florida's Rick Scott. If you've been wondering who is the richest member of Congress, you're finally getting your answer — Darrell Issa.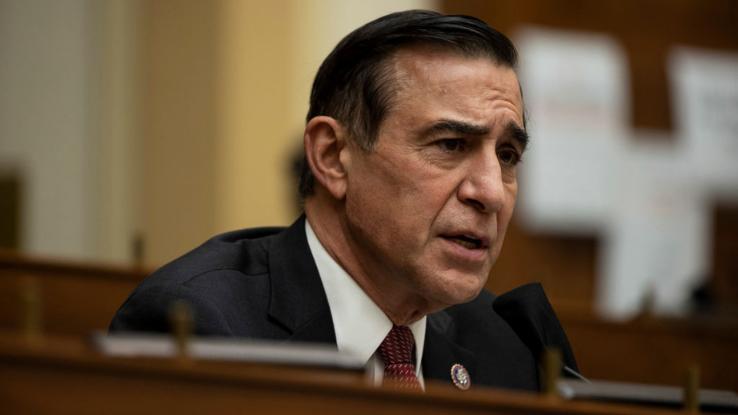 Although he has been a pretty successful politician, he decided to take a step back from politics and announced he wouldn't run for reelection in 2018. This didn't seem to affect his bank account, as his income mainly comes from his impressive role as the CEO of Directed Electronics. The company's annual revenue is estimated to be $278 million.
10. Arnold Schwarzenegger | Over $400 Million
Arnold Schwarzenegger is one of those names everyone knows, no matter where you are in the world. Whether it was in bodybuilding, movies or politics, Schwarzenegger made sure he would leave behind a lasting legacy. Additionally, he will also leave behind an impressive net worth.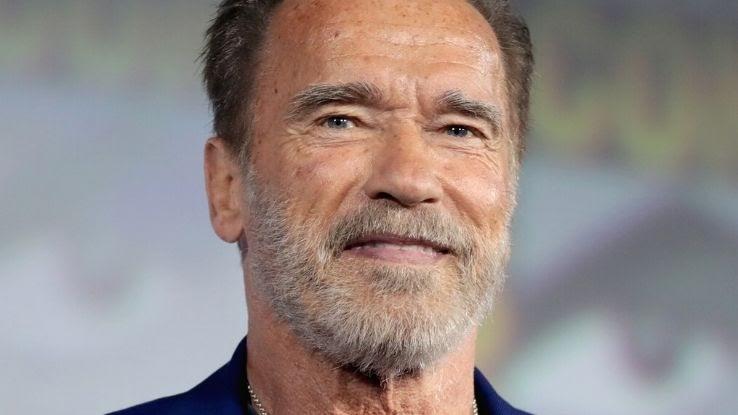 He launched his political career in 2003 and served two terms as the Governor of California. He is very much loved in the political world, although he seems to have taken a step back in recent years. Schwarzenegger primarily makes his money from his appearances, book deals and, of course, movie and TV projects.
9. Steve Forbes | Over $430 Million
Although Steve Forbes is mostly known for his successful business magazine, he also had an impressive political career when he entered the Republican primaries in 1996. Yep, he ran for President. It worked in his favor because he managed to sell Forbes' voting shares for an impressive amount.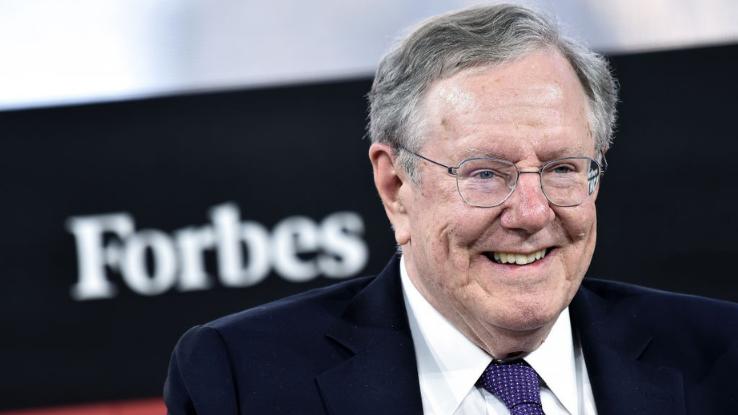 Unfortunately, his strategy didn't go over well with the crowd, and he didn't make it past the primaries. The public didn't appreciate his opposed stances on gun control and same-sex marriage. He reportedly raised more than $86 million in campaign contributions, but he returned to his former business ventures after dropping out of the race.
8. Bruce Rauner | Over $1 Billion
Bruce Rauner's net worth is definitely worth talking about, especially since he only won the Illinois high office in 2015. The man isn't only a passionate politician; he is also a pretty important businessman with an MBA from the one and only Harvard University.
Rauner is the chairman of a private equity firm called GTCR as well as the CEO of R8 Capital Partners. Investments are his passion, and that passion has clearly paid off for his bottom line. Rauner stood out from the crowd when he campaigned for governor and said he would only accept a salary of $1 in addition to refusing all benefits and pension investments.
7. Mark Dayton | Over $1.6 Billion
Coming from a rich family can definitely pay off, especially if your name is Mark Dayton. Minnesota's governor comes from a family with a long history of successful entrepreneurs, which meant he was under a lot of pressure to make sure he was just as business savvy as his ancestors.
He was a senator prior to becoming a governor, so he has been involved in politics for plenty of years. It's not clear just how much of his net worth comes from inheritance, but considering his great grandfather was the founder of Dayton's department store, it's safe to assume that inheritance explains the bulk of his fortune.
6. Bill Haslam | Over $1.8 Billion
Tennessee's Bill Haslam is one of those mysterious names no one knew before he made his way to the top of the political ladder. Now, he is definitely one of the richest politicians currently alive. In 2015, Forbes acknowledged his stunning net worth and attributed it to his inheritance and political career.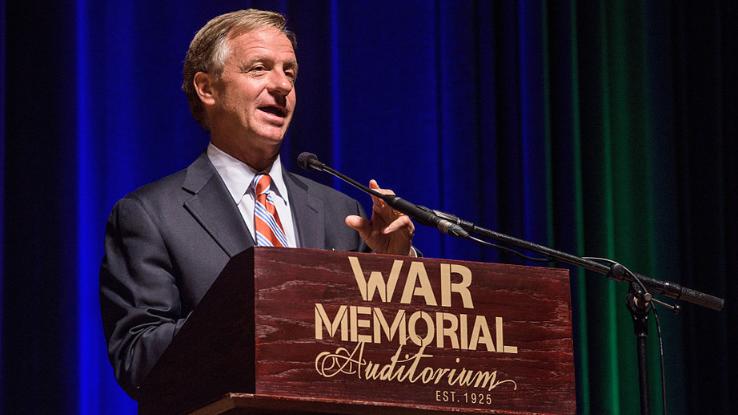 Haslam was the president of his family business, the Flying J truck stop chain. His other business ventures aren't clear, but what we do know is that he has been a visiting professor of political science at Vanderbilt University since 2019.
5. Pete Ricketts | Over $1.9 Billion
If you don't know the name Pete Ricketts, maybe Joe Ricketts will ring a bell. Pete's father, Joe, is the founder of TD Ameritrade and the main source of his impressive net worth. The entire Ricketts family is heavily involved in politics, and they have been part of plenty of controversial moments.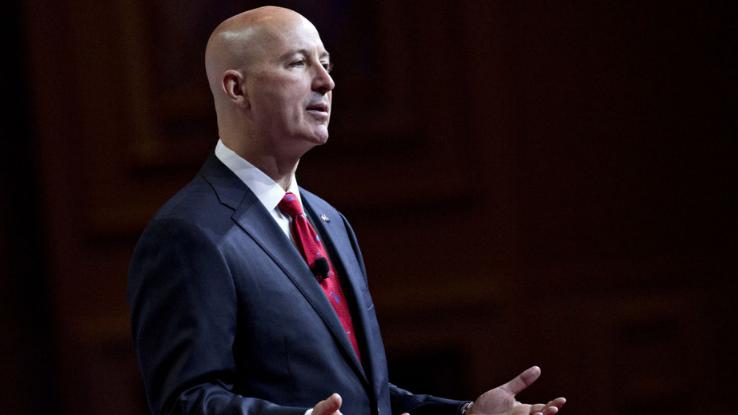 Pete Ricketts has been in office since 2015, and he wasn't exactly a fan of Trump at the beginning, but his family became one of his top campaign donors. Ricketts also co-founded the Platte Institute for Economic Research, and his family bought the Chicago Cubs baseball team.
4. Jim Justice | Over $1.9 Billion
Justice is a fitting last name for someone involved in politics, right? West Virginia's very own Jim Justice is one of the richest living politicians on our list. Elected in 2016, he is also the state's sole billionaire. Like many other politicians, his net worth comes largely from his inheritance.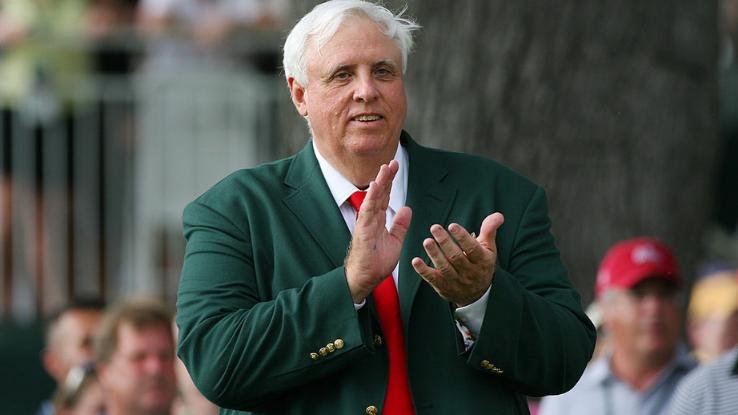 His father was involved in one of the oldest and perhaps the most important business ventures — coal mining. Justice reportedly owns more than 70 coal mines in five American states, which is pretty impressive. His own children have continued to be involved in his business venture, ensuring the Justice legacy will continue.
3. Donald Trump | Over $3.1 Billion
Finally, the name you've been waiting for — President Donald Trump is obviously one of the richest politicians in America, although his net worth has significantly dropped since 2018. Compared to his former earnings, even the job of President doesn't pay very well. It's only a few hundred thousand dollars, right?
Trump's money comes from the many business ventures he has participated in over the years. Some of those ventures actually failed, but others turned him into a successful billionaire. Today, his presidential salary, his impressive real estate business (currently run by his family) and his royalties from the TV series Celebrity Apprentice account for most of his earnings.
2. Meg Whitman | Over $3.8 Billion
Although Whitman isn't exclusively involved in politics, she deserves a spot on our list. In 2008, her name was repeatedly mentioned as one of the women most likely to become the first female President of the United States. She won the Republican primary in 2010 but endorsed Hillary Clinton in 2016.
Whitman also spent more money on her political campaigns than any other candidate in American history. Considering she is one of the richest women in the country, that's okay. Her impressive income comes from her many business ventures, including her role as CEO of Hewlett-Packard Enterprise.
1. Michael Bloomberg | Over $56 Billion
The top spot on our list belongs to the one and only Michael Bloomberg. Much like Meg Whitman and Donald Trump, Bloomberg wasn't strictly involved in just politics during his career. As a candidate in the 2020 Democratic Party primaries, he definitely deserves to be on our list.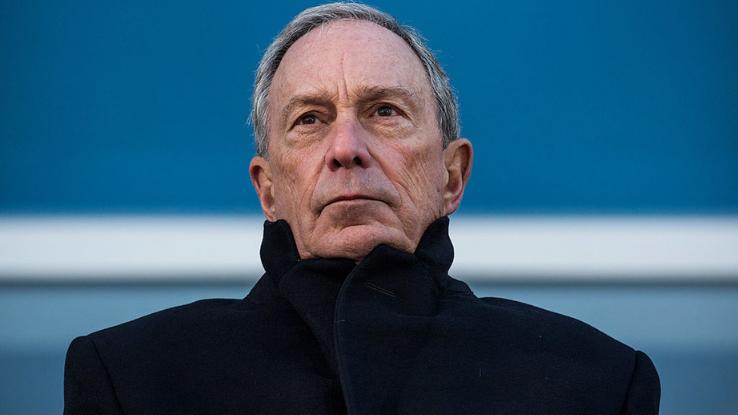 As the primary owner of Bloomberg L.P., he became the ninth richest person in the country. Politically, he served as the 108th mayor of New York City and switched to the Republican party in 2001. It's safe to say the 2020 presidential election will be incredibly interesting if Bloomberg is on the ballot.