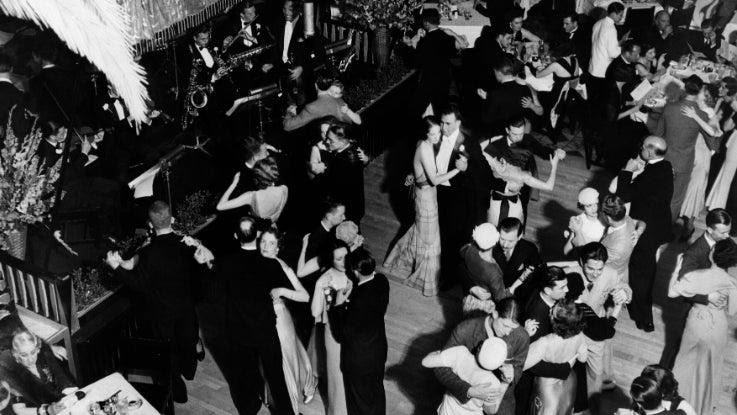 If you've ever seen movies like The Great Gatsby (2013), The Artist (2011) or Chicago (2002), it's easy to think of the 1920s as one big party. All the night owls of the era frequently indulged in music, dancing and illegal cocktails with the flappers, shebas and bearcats until the sun came up — or did they? Were the 1920s really all that roaring?
Yes, there was an economic boom and a cultural revolution boosted by the invention of some major technologies. However, not everyone had the money to throw Gatsby-level ragers all the time. More than 100 years after the start of a tumultuous decade, people are still fascinated by the colorful reputation of the Roaring 20s. Is that fascination justified? Now that we're enduring a different type of Roaring 20s — but one that's still marked by a pandemic and an uncertain economy — let's take a look back and see just how wild American lives really were a century ago.
What Made the 20s So Decadent?
Times were certainly changing in America at the start of the 1920s. More Americans were living in cities than in rural farmlands for the first time. At the same time, innovations in technology were on the rise, creating a surge in mass-produced consumerism that had everyone running to department stores. Automobiles, telephones, radios, refrigerators and other common devices were sold at price points that more families could afford.
Most of the country was also feeling the effects of the end of World War I. Religious leaders and government officials had less of a stronghold over the way people behaved, which left them feeling freer than ever before. Women were able to vote, wear more provocative clothing, drive cars and have casual sex, thanks to the invention of the diaphragm contraceptive device. Meanwhile, African Americans laid the foundation for the Civil Rights Movement, partially due to the Harlem Renaissance, a surge in progressive art and sociological literature.
What If You Didn't Have a Lot of Money?
While people did have a sense of freedom to express themselves, not everyone had the funds to throw incredibly decadent parties. However, their appetite for consumerism and leisure activities still ballooned along with the optimistic economy. For those who couldn't indulge in opulent parties and nightclubs, there were plenty of other popular ways to enjoy themselves.
By the end of the 1920s, there were radios in more than 12 million households, with 500 stations playing music and airing stories around the clock. Families spent hours sitting on their living room floors listening to programs as a cost-effective way to enjoy a night in. If they wanted to head outdoors, a trip to the movie theater was incredibly common. Roughly 75% of all Americans visited movie theaters every week.
If they didn't have money for a movie, families or groups of friends liked to head out on drives for the fun of it. Road trips with no real destination were a big deal back in the '20s. Who would have thought traffic could be so entertaining?
Were There Actually Any Roaring Parties?
If you were among the fortunate city-dwellers with access to enormous bank accounts, then the '20s were most definitely a roaring good time. Plenty of nightclubs played jazz, blues and dance music long into the night for revelers. Many of these nightclubs were also technically speakeasies that provided alcohol, which was illegal during Prohibition. Those clubs were where you found the trendy flappers adorned in short skirts and sporting bobbed haircuts and heavy makeup with little attention paid to society's pressure to be polite young women.
But not every decadent indulgence came on the dance floor. To get yourself into the sought after "society pages" of newspapers, the real key was to host your own dinner party. Extravagant dinner parties held in your home with a large staff of waiters and chefs were the true key to a roaring good time. The host had to invest thousands of dollars in flowers and personalized place cards alone, let alone the various jellies, meats and sandwiches routinely found on the buffet table. For even more exclusive good times, hosts threw themed parties for their high society guests. You could dress like the founding fathers, Hawaiians, prisoners or even children to entertain your attendees.
Of course, all of these exclusive social events came to symbolize a decade of pure decadence, thanks to a temporarily booming economy. Not everyone kept up with the Joneses during this wild period in history, but the ability to dance the Charleston to jazz music (without an iPhone in your pocket to distract you) kept the spirit of the Roaring 20s alive.