Here's a fun fact: If you type "bookstagram" into your web browser, you'll be redirected to the homepage for Instagram. Not familiar with the term? #Bookstagram is still up and coming, but it's growing by the day. It is a hashtag, but it's also a community. #Bookstagram is somehow everywhere, nowhere and anywhere you want it to be. And underneath it all, #bookstagram supports art, creators and publishers, so it's worth looking into even if you aren't a big reader.
There are influencers for everything from food to anime to makeup these days, so why not have a virtual space dedicated to books and book lovers? Below, you'll see a roadmap of different points of entry in to #bookstagram, along with things you can do when you're there. A special place like #bookstagram requires many talented people to keep it that way, so if you're looking to see some prime examples of what #bookstagram is or to explore more book-related content to liven up your feed, we've got you covered.
What Is #Bookstagram, Exactly?
Some of the earliest uses of "bookstagram" trace back to 2014 on Google Trends. #Bookstagram as a word can be accredited to colloquialisms that stem from "Instagram." The word "Instagram" is an interesting case because it's a noun, an adjective and a verb that can be conjugated and fused with other words. Thus, terms like "fitstagram" and "plantstagram" are all over social media and becoming a part of our language. So, it's only fitting that books would find their way into a "gram" of their own.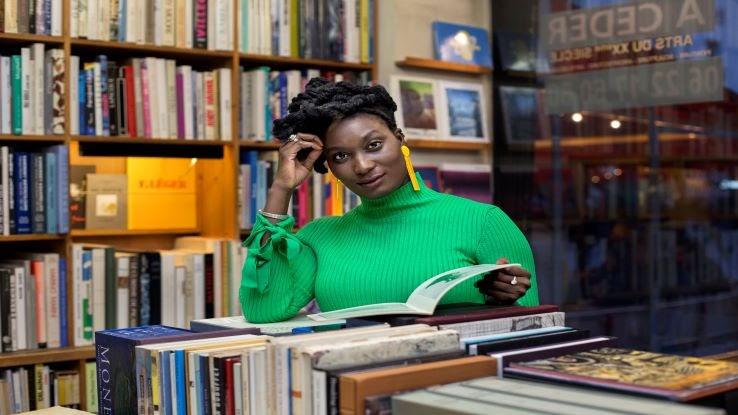 Despite its naming conventions, #bookstagram isn't found in one particular place; its use is community-driven and its roots are organic. #Bookstagram can be compared to the likes of #MeToo in that it's a space for folks to share their experiences. Instead of sharing trauma, people are sharing content and stories related to books. Using the term as a hashtag on most platforms makes it easier for people to engage with that topic, so when you use #bookstagram you're actively contributing to the community.
Some folks who participate in #bookstagram identify as #bookstagrammers, and anyone can become a #bookstagrammer. Some have accounts dedicated solely to #bookstagramming, and other folks use the #bookstagram hashtag only on relevant posts.
There's no set way to #bookstagram, so posts can vary. A post with the #bookstagram hashtag could be all text or maybe a review, an opinion or a request for thoughts on a book, genre or topic. It could also be a selfie of someone with a book in their hands, a photograph of a person reading or a video of a person talking about a book. Posts can sometimes just consist of the books themselves — perhaps in fun settings like beaches or in front of city skylines, other times on coffee tables with intricate displays of flowers, coffee mugs, pens and the like.
If you're wondering what compels people to join the #bookstagram community, there's no single answer for that — but marketing is a standout component. Sometimes organic, sometimes more on the promotional side, #bookstagram brings attention to books.
Publishers are producing more than ever, and book sales are going up. In addition to competing with each other, books have to compete against movies, television, streaming services, smartphones and the outdoors. #Bookstagram is a way to break through all the noise and promote a book. For many #bookstagrammers, it's the love for books that makes one want to share the experience of reading. Usually, those experiences are good ones.
Here's Where You Can Find #Bookstagram
Earlier, we mentioned that if you type "bookstagram" into your browser, it takes you to Instagram's homepage. Instagram might not be the official home of #bookstagram, but it's a great place for people to promote and share their books and opinions. If all the different #bookstagram locations were Las Vegas hotels, Instagram would be the Bellagio — one of the most recognizable places to stay and congregate.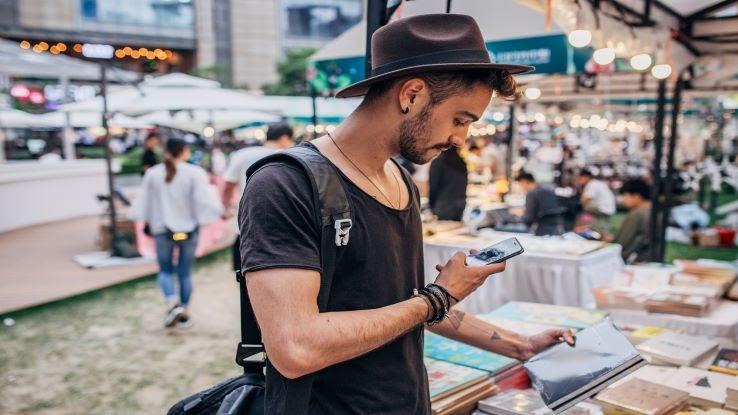 It's no secret that Goodreads is fabulous, so a lot of #bookstagramming happens there. On Goodreads, people can post their reviews, rate their reading experience, comment on other users' activity and follow different users, many of whom grow in their followings and become book influencers in the process.
YoTube offers another great way to engage with #bookstagram, but #booktube is more popular on that platform. #Booktube's origins trace back further than #bookstagram because the term emerged with YouTube's early developments and pioneering vloggers. That said, most book-themed YouTube channels have accounts on other platforms, bringing that #bookstagram angle to their #booktube.
Twitter isn't the go-to place for #bookstagram-related content, but it does exist and thrive there. On Twitter, you're more likely to follow the authors themselves rather than #bookstagrammers. Influencers tend to gravitate towards visual platforms, and Twitter is moreso about words — which makes it a perfect place for writers. And yet, #bookstagram outshines the popular book-related hashtag, #booktwitter. However, #amreading outperforms #bookstagram.
The reviews sections on Amazon, Barnes and Noble and other book retailers's sites are great places to learn about books — and, interestingly, #bookstagrammers tend to congregate in these spots. Reviews help the author and publisher in the long run, so many #bookstagrammers actively write reviews for the books they read.
Bookshop.org is an emerging book retailer that's geared towards supporting independent bookstores. #Bookstagrammers can review books, create reading lists, and other functions similar to Goodreads but with the focus of raising funds for indie bookstores, which is never a bad thing. There are also a lot of book-related projects on Patreon. There, you can support artists and creators directly. #Bookstagram, ultimately, is wherever you want it to be.
These Are the Best Pages for Getting Started or Enhancing Your Timeline
Now that you're familiar with the topic, here are a few different accounts that explore different subjects and genres on various social media platforms.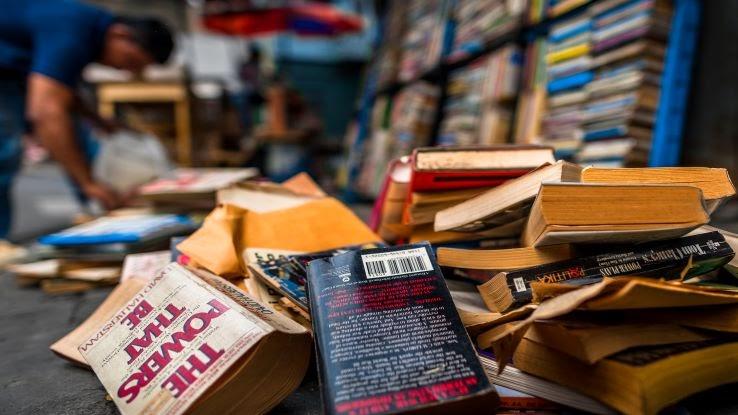 You can type #bookstagram into almost any social media platform and find amazing accounts everywhere, but here are a few to get you started:
Now that you know what #bookstagram is and where to find it, you can enhance your feed a bit by adding some of the book influencers listed above. Better yet, you can start a #bookstagram of your own. Use a platform to uplift great books while striking the social iron just as it begins to heat — and don't forget to have fun while you read everything.