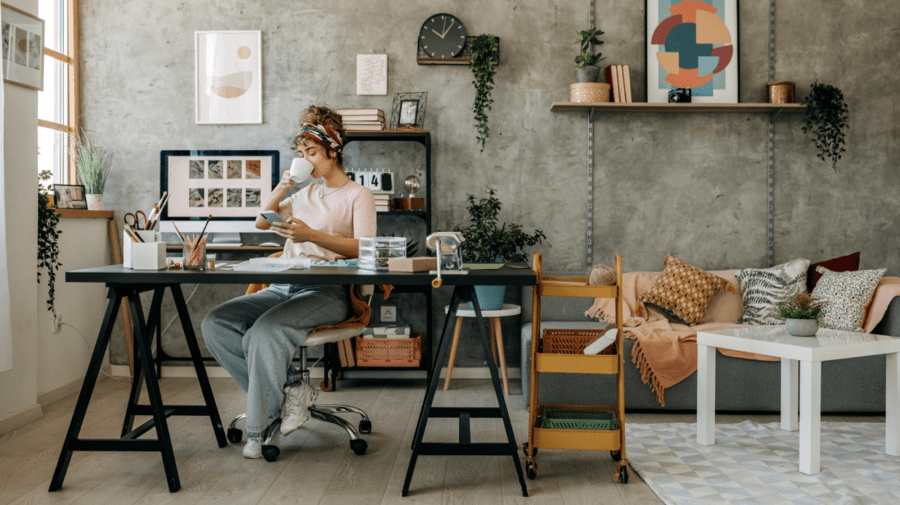 Custom photo mugs are an inexpensive yet thoughtful gift idea for your loved one, colleague, or friend. As the name suggests, custom photo mugs are simply mugs with custom printed photos. The evolution of this gifting technique has pushed boundaries into the corporate world, with businesses using it for branding purposes.
This article will delve into some popular sites you can use for designing your custom photo mugs.
Zazzle – Create a Dazzle
Zazzle is one of the popular online websites for creating personalized items ranging from stationery, clothing, iPhone cases, and coffee mugs. Launched in 2005, the online platform targets millennials with its vast array of unique designs.
Zazzle is popular because it allows you to upload your image, text, and design to the platform. So, for instance, if your toddler made a creative drawing, you can scan and upload it to Zazzle's platform. This means, as a user, you have no limit to the designs you can use.
The best part about Zazzle is the sustainability of its products. Since the business operates an on-demand model, each product is made on an order basis. This means there is no waste since every item gets purchased.
Additionally, Zazzle features an easy-to-use interface. Any individual with or without computer skills can use the site. The site also features various photo card templates you can use for your custom photo mugs. The site also gives you multiple holiday option templates.
With a turnaround time of 14 days, the site also features a mockup generator to view your design before printing. More so, the site doesn't have a minimum order quantity, which means you can place an order for as little as one custom photo mug.
The downside with Zazzle is that the site lacks print quality warnings. For example, if you upload a photo with incorrect dimensions, the site won't alert you, and you could end up with an improper design. Also, Zazzle outsources all its printing work. Therefore the printing quality depends on where your order will land. The price for creating a personalized photo mug on Zazzle ranges from $5 to $50 per cup.
Vistaprint – Creates Colorful Mugs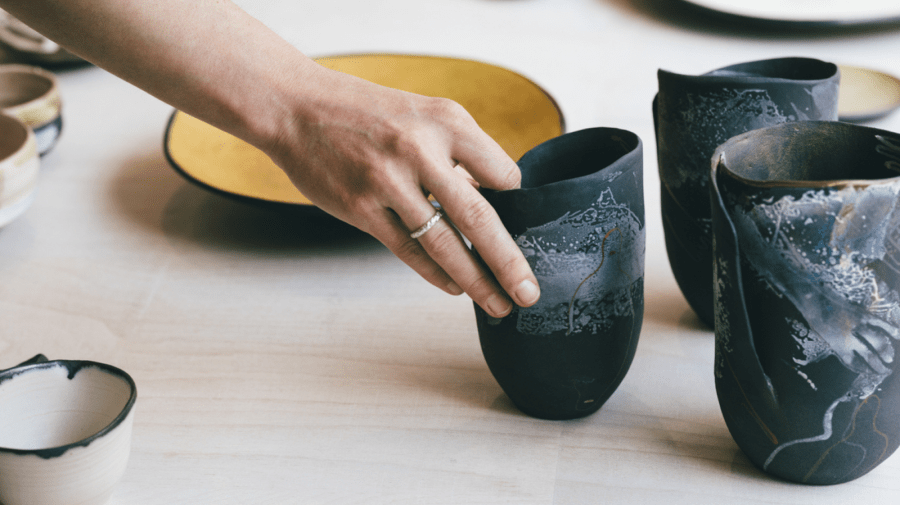 Vistaprint provides you with a colorful way of recreating memories or simply making your loved one smile with personalized mugs. The site allows you to upload photos from your phone or Facebook. You can also add an accompanying text to your design to make it more personal.
Vistaprint provides a standard 325ml and 450ml mug, available in full white. However, you can choose from eight different colors for the interior and handle. Unfortunately, the site doesn't have a minimum quantity.
With various customizable custom mug templates, Vistaprint also allows you to print on two sides of the mug or a wraparound. You can create your custom photo mug with a price range of $7.00 per mug for 200 mugs up to $9.09 a unit for only one mug.
Etsy – Crafty
Etsy is an online marketplace for everything handmade and vintage. The site features a variety of designs and templates, which you can easily customize by uploading your photo or adding text. The mug sizes range from 11 oz. to 15 oz. You can also choose to have a custom photo magic cup, where the image reveals itself once you pour hot liquid into the cup.
With Etsy, you are guaranteed printing quality since they do not outsource the service. Also, Etsy ships orders in a custom Styrofoam package for the safe delivery of your customized photo mugs. The site gives you the option of selecting different accents for the handle and the cup's interior. Creating a personalized photo mug on Etsy ranges from $8.00 to $25.42.
Collage.com – Make a Collage
Collage.com has a collection of designs and templates to suit any occasion. In addition, the site has two mug sizes to choose from; 11oz and 15oz. The mugs are made of high quality and printable ceramic, which are microwave and dishwasher safe.
The site also allows you to create a custom mug using a single photo design or a collage of your memorable pictures. Collage.com features an easy-to-use interface that makes the design process straightforward, fast, and fun. With $7.99 – $14.99, you can make a personalized photo mug. All you need is to pick a template and upload your favorite photos. You can choose from 6 different colors for your cup's handle and interior.
Snapfish – Create Memorable Snaps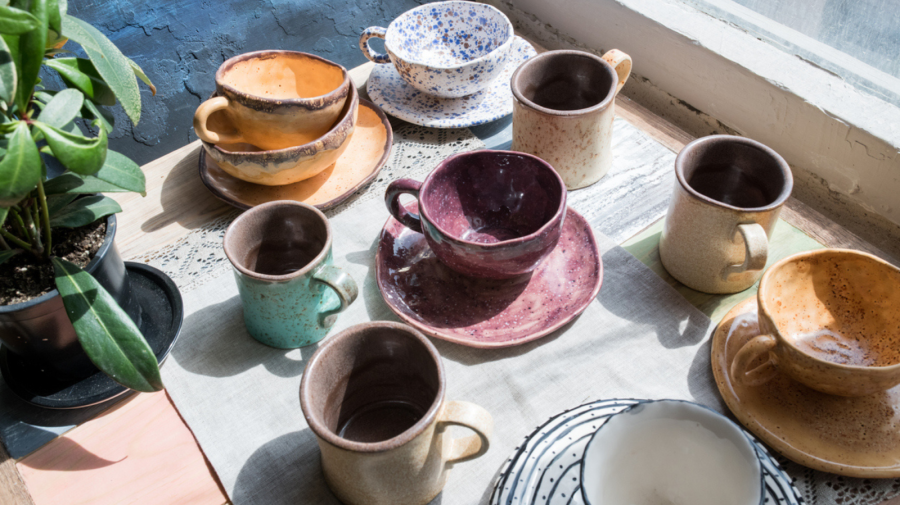 Snapfish gives you the option of sipping on something sweet with their multiple customizable templates and designs. The site has different cup sizes ranging from 11 oz, 15 oz, 16 oz, to 20 oz. In addition, with eight color options to choose from, Snapfish lets you customize the color of your cup's interior and handle.
In addition to guaranteeing a high-quality print, Snapfish mugs are dishwasher and microwave safe. However, the company recommends using mild detergent to preserve the mug's quality.
With Snapfish, all you need is to choose a template, add your picture or text, and customize the template by selecting different embellishments and backgrounds. Snapfish has four types of mugs you can choose from:
Magic mug
Coloured Coffee mug
White classic coffee mug
Fine style mug
Creating a custom photo mug on Snapfish will cost you an estimate of $12.99 to $18.99. As an incentive, Snapfish also provides users with various deals and discounts, such as free shipping.
Costco – Get Creative
Costco gives you the option of making your breakfast more enjoyable with their 15 oz customizable photo mug. The site also lets you create a mosaic of your memorable photos where you can choose up to 30 photos. However, the site limits you on color choices since you only have blue, red, or black to choose from.
For only $9.99, Costco gives you various designs and templates to choose from. Similar to other sites, Costco provides a range of ceramic, microwave, and dishwasher-safe cups for your customization.
There you have it. If you're looking for a way to brighten your dull Monday morning, a creative and colorful customized cup can provide the right kick. Spread the cheer by gifting customized photo mugs to your friends and loved ones.