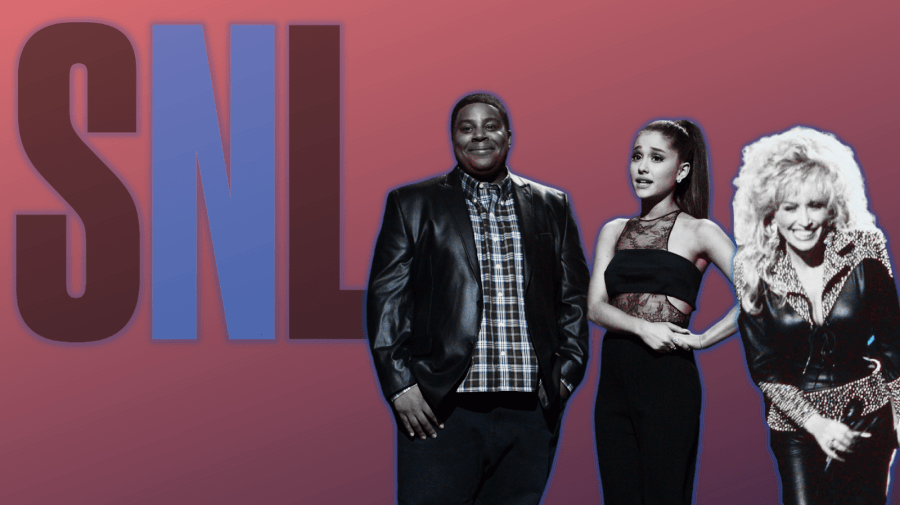 As Saturday Night Live (SNL) enters its 45th season, we're looking back on one of the late-night comedy show's most interesting features: celebrities who have hosted and performed on the show. Taking on SNL double duties is no easy feat; over the decades, music legends have tried out their comedic chops to varying degrees of success.
This year, artists like Lizzo and Billie Eilish joined the ranks of folks like Janet Jackson, Garth Brooks and Stevie Wonder by both hosting SNL and performing as the musical guest. But who's the best of the best? Well, we've looked into it.
Live — from your web browser of choice — here are some of the most memorable SNL alum who've done double duty!
Best All-Around Host: Ariana Grande
Best known for her singing talents, Ariana Grande used her moment on SNL to prove that her acting skills and comedic chops are also incredibly impressive. Grande is especially famous for jaw-dropping musical impressions; on the March 12, 2016 episode in season 41, the singer gave us spot-on impressions of Britney Spears, Celine Dion and Shakira.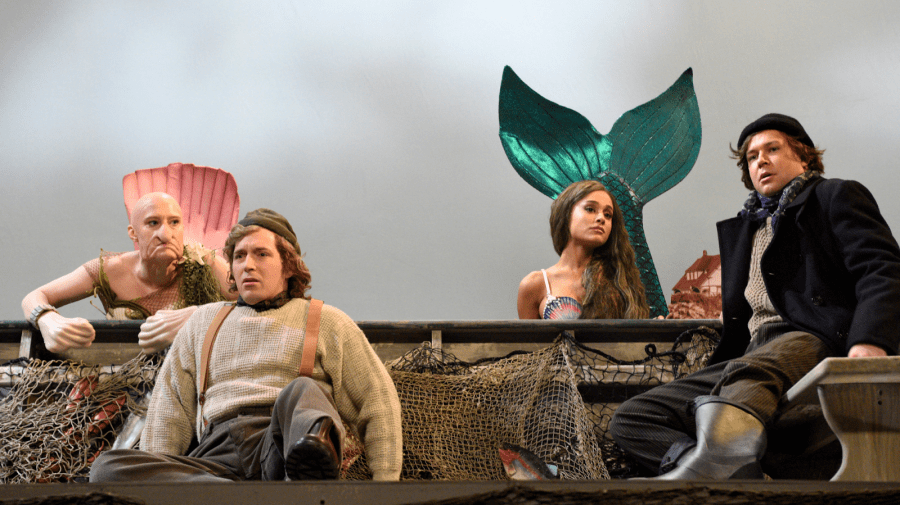 Fans also enjoyed throwback moments, which referenced her Nickelodeon background as well as the infamous "Mermaids" sketch (pictured above) and a riff on The Sound of Music (1965). Between all of those outstanding comedic moments and performances of bangers like "Dangerous Woman" and "Be Alright", the ever-charming Grande is an excellent double-duty host who we can't wait to see return to the SNL stage.
Most Available Double Duty Celeb: Justin Timberlake
With five appearances under his belt so far, it's clear that Justin Timberlake is always available when SNL calls. Between 2003 and 2013, Timberlake hosted and performed three times on the show — he's also hosted and performed alongside NSYNC, the musical group that launched his career, and made a musical guest-only appearance, too. All of that said, he may as well be a part-time cast member at this point.
In fact, Timberlake's performances were so well-received that his 2006 gig during season 32 landed him an Emmy. Thanks to standout live renditions of chart-topping hits like "My Love", "What Goes Around, Comes Around" and, later, "Mirrors", as well as his willingness to partake in absurd sketches, it's easy to see why Timberlake is on SNL creator and producer Lorne Michaels' list of celebrities on speed dial.
Best History-Making Moment: Jennifer Lopez
As a three-time host and two-times doing double duty under her belt, Jennifer Lopez has showcased some truly impressive performances on SNL. The Hustlers (2019) star let her acting chops shine in some of the show's best sketches, which saw her doing everything from selling car horns and to playing Rihanna. Even when the writing was rather weak, J.Lo pulled the sketches off with ease.
On the musical side, J.Lo made history as the first Hispanic person to host and perform on the show — and she did the latter while wearing her famous Versace Grammys dress. J.Lo's live renditions of hits like "Love Don't Cost a Thing" and "Starting Over" truly cemented her place in SNL history.
Most Potential Starpower: Lady Gaga
Lady Gaga is known to go for miles for creative performances, whether showcasing her vocals or acting skills in mock-up sketches of President Obama and Kim Kardashian. On November 16, 2013, her appearance in season 39 was no different; she wowed guests with a memorable performance of R-Kelly's "Do What U Want". At the time, she received high ratings for her performance, but Lady Gaga has since apologized for working with R-Kelly.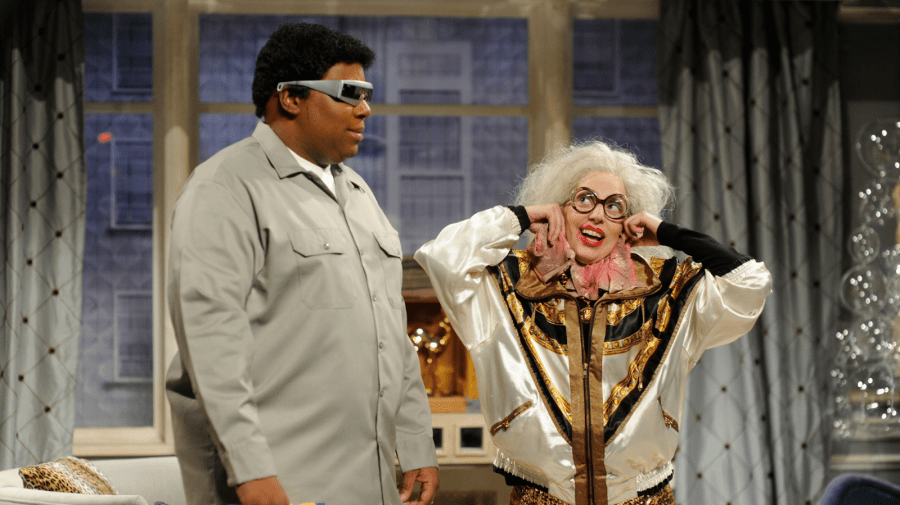 Despite this misstep, it's clear that the singer is a natural when it comes to entertainment at large, which is why we're giving her kudos for having the most potential starpower. Although her catalog of SNL skits might not hold Ariana Grande-level gems yet, there's certainly more to look forward to if Lady Gaga's on-screen performances in the films A Star is Born (2018) and House of Gucci (2021) are any indication.
Most Memorable: Dolly Parton
On April 15, 1989, actor, country music legend and all-around icon Dolly Parton graced the SNL stage with a double-duty performance in the show's 14th season. Her performances of "Why'd You Come in Here Lookin' Like That" and "White Limozeen" were astounding, and, at the time, it was wonderful to hear live renditions of these then-number one hits.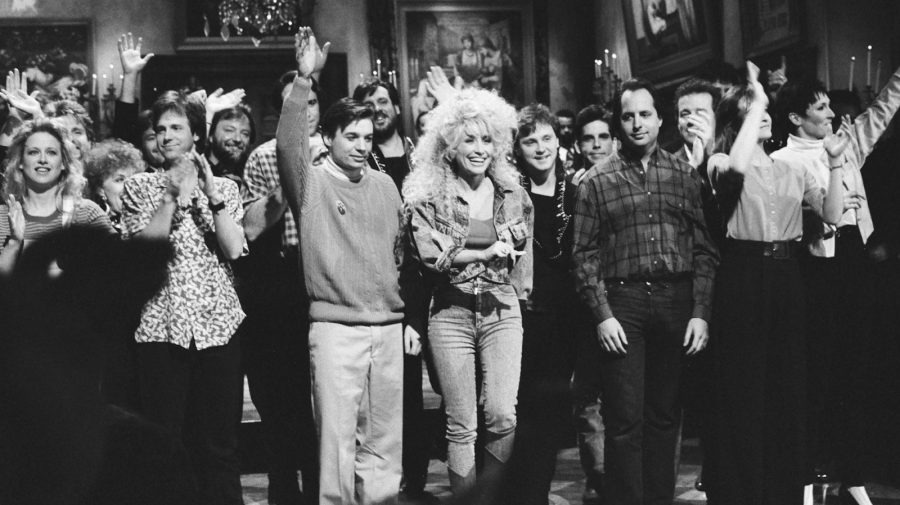 But the 9 to 5 (1980) star also let loose when it came to showcasing her acting skills — notably in the "Planet of the Enormous Hooters" sketch, which, in involving Dolly, made the whole concept feel more like an in-joke than a dig. And while the show's writing and production have advanced a great deal since then, there's no denying that Dolly left a real impression.
Honorable Mentions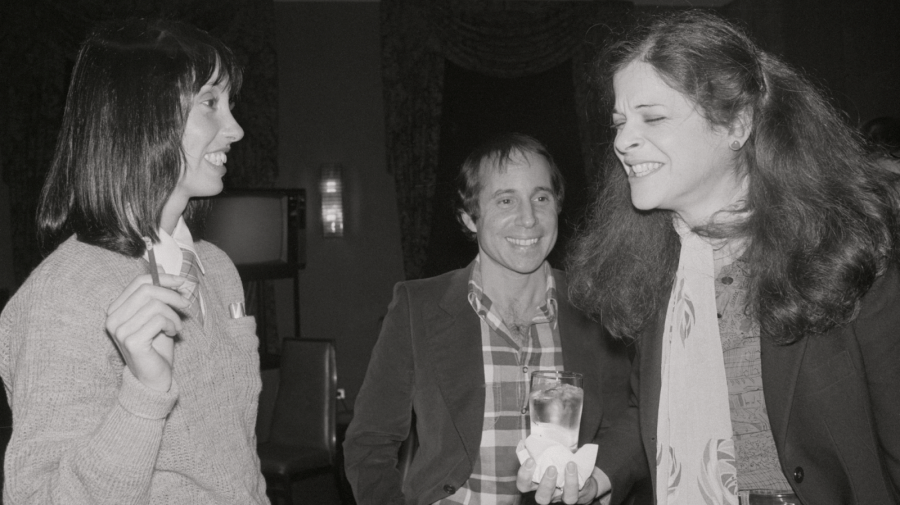 Other musical artists who've stepped onto the SNL stage might not have offered their best performances of all time, but a few still brought their A-game to certain sketches and moments. Here are a few SNL Double Duty honorable mentions:
First Celebrity to Pull Off Double Duty: Paul Simon
On October 18, 1975, Paul Simon became the first-ever celebrity to host and perform on the show's second episode. Simon pulled off the task easily — or made it look easy — and used the opportunity to set an SNL precedent. From then on, celebrities from all walks of life have guested on the show to entertain fans. Simon memorably co-performed with Randy Newman and Phoebe Snow, and, as a solo musical guest, holds an impressive nine-time SNL appearance record.
Most Memorable Sketch on Double Duty: Olivia Newton-John
Sketches are a key ingredient to making a memorable double-duty appearance on SNL; that said, Olivia Newton-John made a great choice by performing in a Grease-inspired sketch. The show aired on May 22, 1982, and was in its seventh season. Although Newton-John didn't feature in that episode's popular "Ebony and Ivory" sketch, she certainly helped shape an episode of SNL that left a lasting impression.
Youngest Star on Double Duty: Britney Spears
As Britney Spears rose to fame, she soon became the most prominent and youngest pop star to host and perform on SNL. Taking on both roles is no easy feat, so it's impressive that Britney pulled it off when she was just 19 years old. Though her first appearance was in the 27th season on May 13, 2000, the pop sensation later returned in season 27.