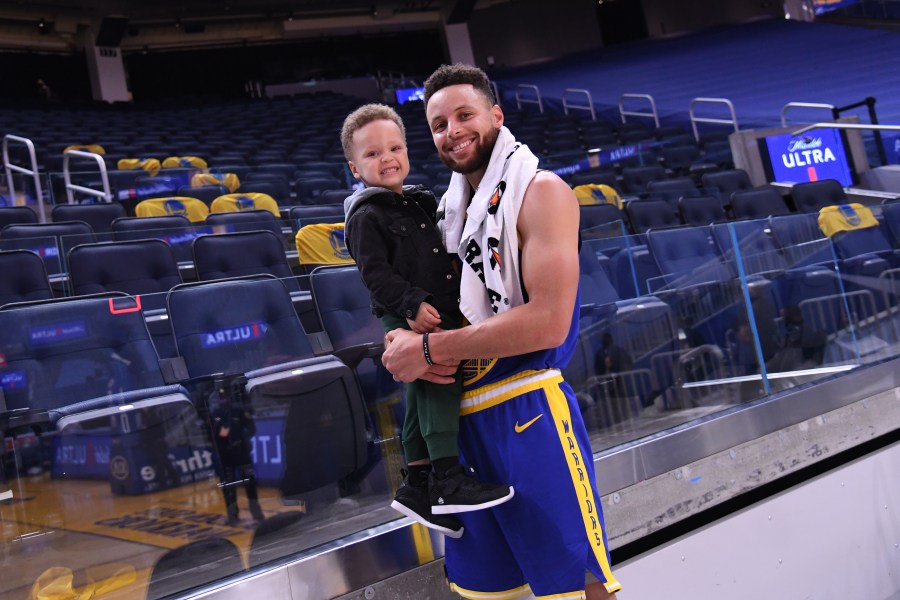 Being a superstar athlete is an incredible accomplishment, but according to these men, there's nothing like being a devoted father. Sometimes, there are cute moments, but other times, life throws curveballs. Whether the problem is juggling time or facing criticism from society, these cool dads do their best to support their children and give them unconditional love. Get ready for some feel-good stories of pro athletes who are also all-star dads.
Cristiano Ronaldo
Why has there not been a reality show about keeping up with the Ronaldo family yet? They are probably very busy, with Christiano being one of the most celebrated football players on the globe. His family is a modern Brady Bunch in that he conceived two of his children with a former partner, and two with his current partner, Georgina Rodriguez. Christiano and his partner had one of their children with the help of a surrogate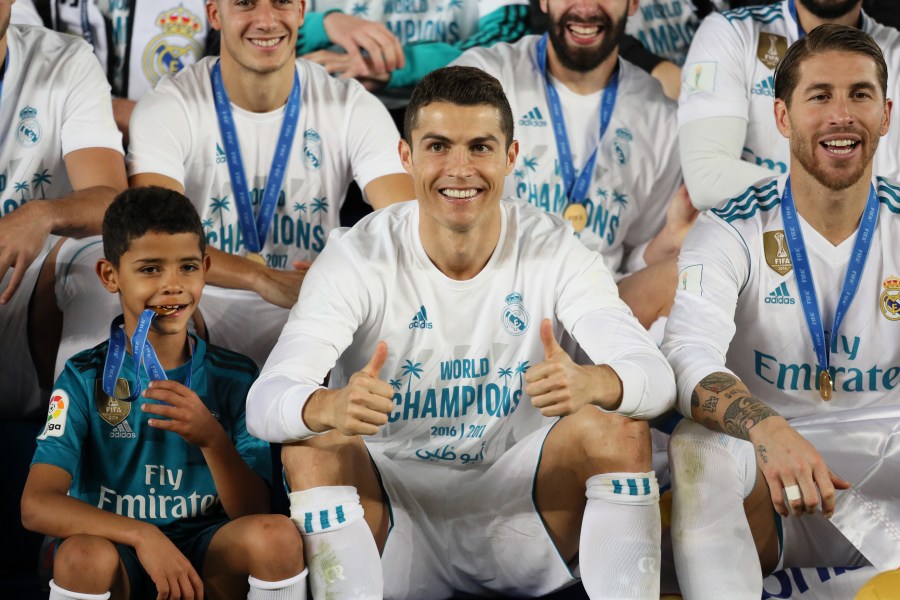 As Ronaldo ages gracefully in his career as an athlete, he's always going to be a dad for longer than being known for his hair. The athlete's star power most recently showed when saying that people should be drinking water instead of Coca-Cola. That's great for the human body and even better for the Earth. Coca-cola apparently lost billions from the negative PR from Ronaldo.
Dwyane Wade
Retired basketball star Dwyane Wade is part of "Team No Sleep," as he's a rockstar dad to his five kids, Kaavia, Zaire, Xavier, Dahveon and Zaya. Wade's personal motto is all about supporting his children. For instance, when Zaya was 12 years old, she came out as transgender, and Wade has shown nothing but love.
Zaya's LGBTQ+ Pride attendance and identity as transgender sparked online criticism and homophobic remarks. However, Wade handled everything like a pro, proudly respecting Zaya and encouraging her to be her best self. "As parents, we put our hopes and our fears on our kids. With Zaya, we decided to listen to her. She's leading us along this journey," he told Good Morning America.
On Instagram, he wrote about how proud he is of his daughter, saying, "She has emerged as one of the young faces and voices for the LGBTQ+ community." It's clear to see that Wade would do anything to keep his children happy. Plus, he was working his red hairdo and black kilt while Zaya styled lavender braids and a green gown at her medieval pride birthday party.
Tom Brady
This polarizing athlete had a particularly polarizing moment when a video of his son giving him a kiss on the mouth went viral. The video opened up a discussion about male intimacy and how rare of a sight it can be in many cultures. Tom Brady's children are no strangers to the limelight, joining him on the field after his many Superbowl victories. Giselle Bundchen, Brady's partner, plays both mom and stepmom while balancing her career as a model and public figure. The Brady family is known for following a strict diet. The athlete-dad totes diet along with sobriety and an "early to bed" lifestyle as the secret to his long, successful career.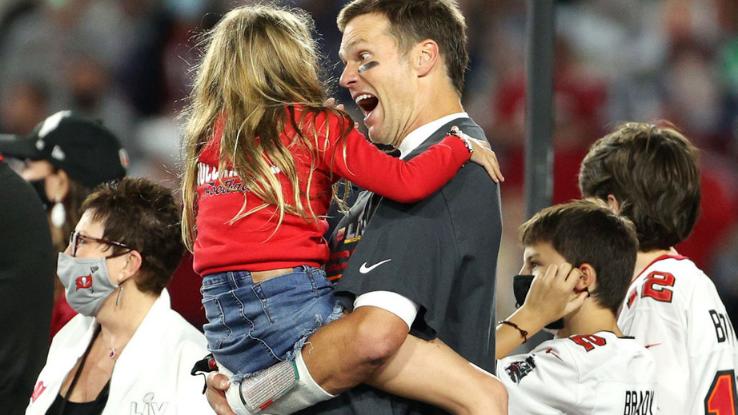 Giselle Bundchen, Brady's partner, plays both mom and stepmom while balancing her career as a model and public figure. The Brady family is known for following a strict diet. The athlete-dad totes diet along with sobriety and an "early to bed" lifestyle as the secret to his long, successful career.
Russell Wilson
You may recognize him as Seattle Seahawks quarterback Russell Wilson, but his family calls him "Papa Russ." Despite having an insane work schedule as a football player and pet advocate, Wilson makes time for what matters the most in his life: his wife Ciara and his children. In fact, the devoted father can't help but gush about his daughter and stepson, Sienna and Future.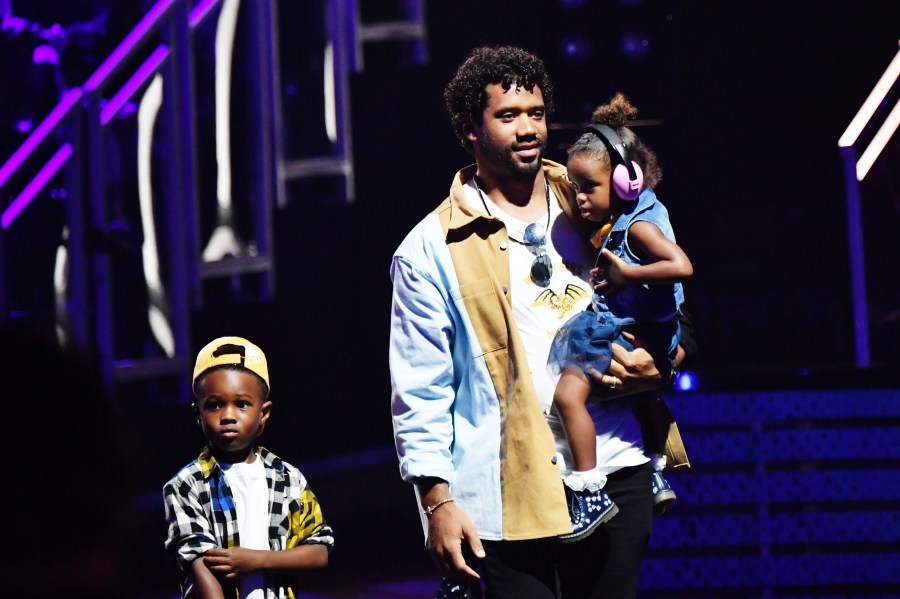 "I get to see them after the game — three Seahawks jerseys — and they are all grinning ear to ear. It's the best blessing in the world. I'm just so grateful for that," exclaimed Wilson. Raising his kids and watching them grow has been a gratifying experience for him. He tells others how important it is to be there for their kids, especially for the little things like tucking them into bed.
Fatherhood has been so meaningful for Wilson that he wanted to help make Father's Day special for others. Wilson is known to visit Seattle Children's Hospital every week, but in 2017, he took it to the next level by surprising fathers and their families with gift baskets.
Stephen Curry
Being a basketball champion, loving husband and great father figure makes Stephen Curry a triple threat. It's not uncommon for Curry's moments with his little minions (Riley, Ryan and Cano) to go viral. For instance, in 2015, Riley joined him in a post-game press conference and stole the spotlight.
Despite the occasional mess (that comes with parenthood), Curry is having the time of his life as a father and has learned a lot. "They give you a reason to wake up in the morning, regardless of whether work is going well or not. Your biggest responsibility, obviously, is being a parent, and it's just so much fun every single day when they change so fast and you're trying to keep up," Curry explains.
Curry isn't just a hero to his children. He's also a hero to the girls at the basketball camps that he hosts and other girls around the world. In 2019, a 9-year-old girl wrote the NBA star a letter about how unfair it is that his shoes were only available for boys. In response, Curry surprised her with a pair of her own and made the shoes available for all girls.
Michael Phelps
Adding to his already impressive achievements, Michael Phelps is an awesome father to his kiddos, Boomer, Beckett and Maverick. The former competitive swimmer and his wife, Nicole Johnson, are having a blast as parents. Of course, it's only natural for Phelps to take his children out for a dip in the pool, but he emphasizes that he's not going to force his sons into professional swimming.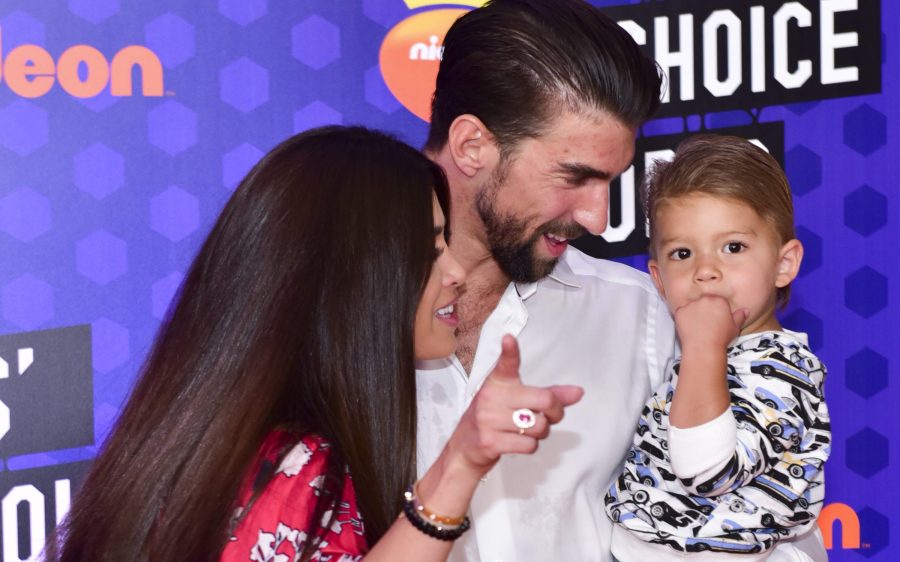 When Phelps became a new parent, he admitted, "I don't know what I'm doing." Now, look at him — three kids later. "I'm usually the first one up in the morning and get them going, get breakfast, get one out the door for school three days a week, then whatever we have to do, if one wants to go to the aquarium or the zoo or something. We're constantly taking them on little field trips or just trying to show them different things," says Phelps.
Antione Griezmann
Griezmann spends a lot of time playing for both Barcelona and the French National team. When he's not spending time representing brands like Puma, Gillette, and EA Sports, Griezmann is a dad to three kids. Despite being a man of many hats, Griezmann has no issue missing training sessions to get with his family.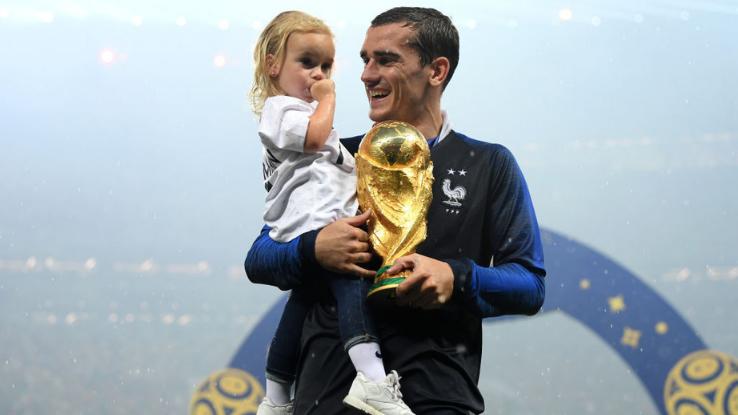 The decorated World Cup winner is already looking forward to the 2024 Olympics in Paris, his home country, especially after the wild year that 2020 was. France has not sent a qualified soccer team to the Olympics since 1996, but since the country will be hosting, they will get a free spot in the games.
Magic Johnson
Earvin Johnson Jr., better known as Magic Johnson, is an LA Lakers legend. He's also the proud father of Andre, Elisa and EJ Johnson. One of the biggest moments that defined Magic and EJ's relationship was when EJ came out as gay in 2013. Magic responded harshly at first, but he immediately realized he had made a mistake and apologized the next day.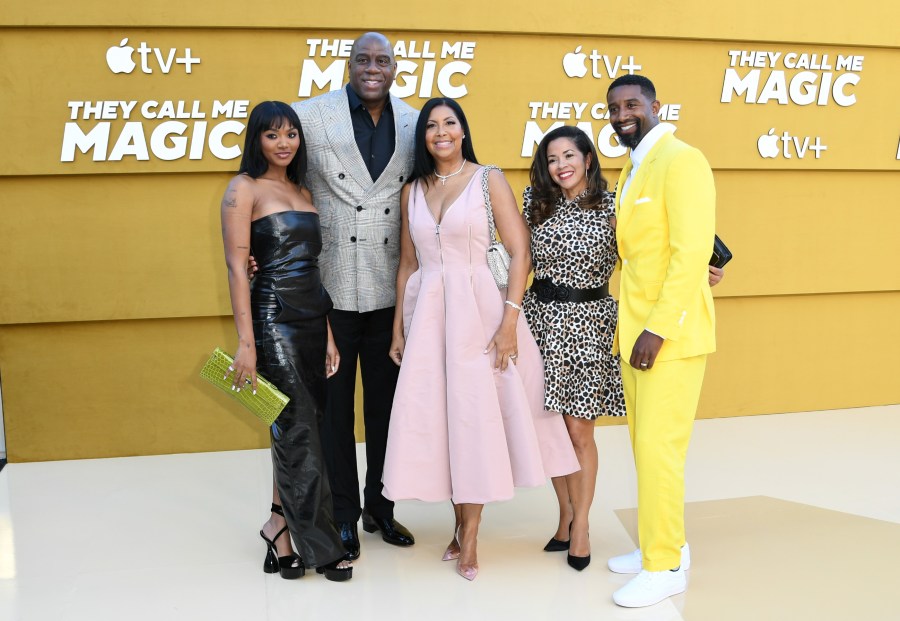 Today, the two are closer than ever. As an ally of the LGBTQ+ community, Magic completely supports his son. On The Ellen DeGeneres Show, Magic expressed how much he loves EJ and how amazing his son is, adding, "I think it's all about you not trying to decide what your daughter or son should be, or what you want them to become. It's all about loving them no matter who they are." Unconditional love prevails.