A stay in one of the world's most beautiful castle hotels is truly a once-in-a-lifetime experience. Whether you have fantasies of eating meat off the bone in a banquet hall next to a roaring fireplace, or gazing out a stone windowsill at endless manicured gardens and countryside, a castle hotel is the place to make these dreams come true. What's more, many of these castles have been restored and upgraded, to include luxury amenities…like running water! Book yourself a day at the castle spa and you'll truly be living better than the kings that stayed there before you.
These days, you don't have to be born a royal to live like one, which is why we've rounded up some of the best castles in the world that you can actually stay in.
Ashford Castle – Ireland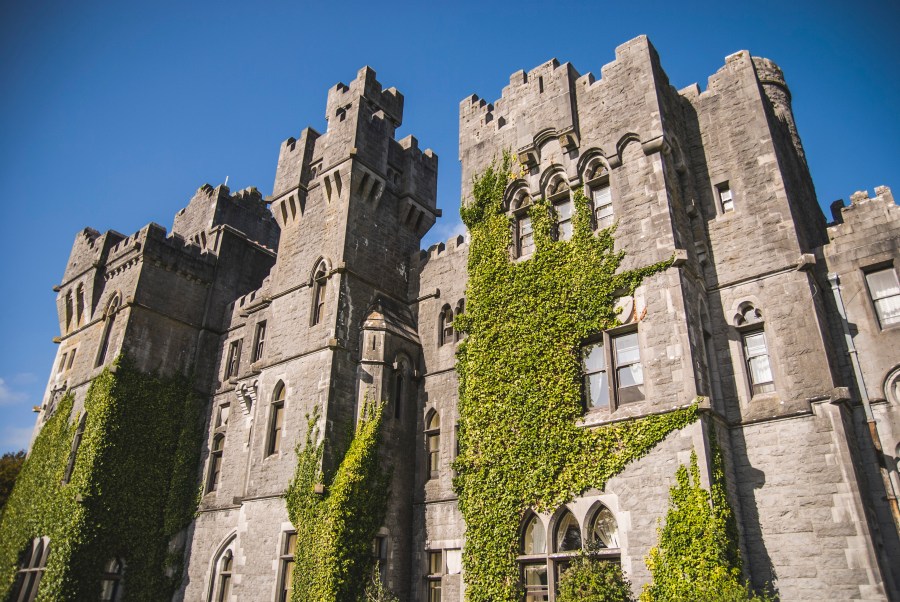 Ashford Castle is an 800-year-old castle in County Mayo, Ireland, that once served as the home to the Guinness family. These days, the lavish 83-room estate is proud to be the first and only Forbes Five Star Hotel in Ireland.
Each room and suite has unique details, from carefully selected artwork and antiques to elegant beds with Egyptian Cotton linens. Enjoy a multitude of onsite activities ranging from kayaking and shooting to falconry lessons. The castle also features enough bars, restaurants, and wellness facilities to make for an incredible getaway without ever leaving the grounds.
Langley Castle – England
Built in 1350, Langley Castle is one of the few surviving fortified medieval castle hotels in England. This place not only has a fascinating history but has managed to maintain an impressive amount of its original grandeur.
Between the authentic medieval architecture and antique furniture and artwork, you'll feel like you've been transported to another century altogether. While just enough modern amenities (such as en suite bathrooms) have been snuck in for comfort, the fairytale-like atmosphere of Langley makes it a favorite destination for wedding and Christmas celebrations.
Barcaldine Castle – Scotland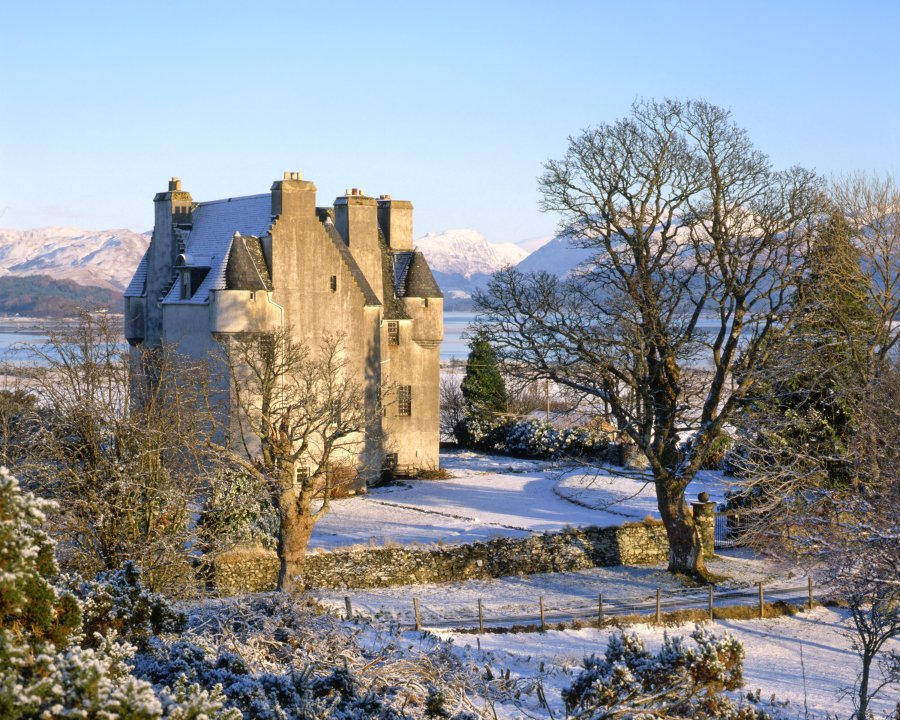 Set on the peaceful shores of Scotland's Loch Creran, Barcaldine Castle is one of the few ancient castles in the country open to staying guests. Once the guesthouse of the historic "Black Castle," Barcaldine now operates as a stunning 6-bedroom B&B.
The castle is often used as a filming location due to its authentic 400-year-old charm, including open fireplaces, a secret staircase, and a bottle dungeon. Not to mention that it's even rumored to be haunted by its own ghost, like all respectable Scottish castles.
Taj Lake Palace – India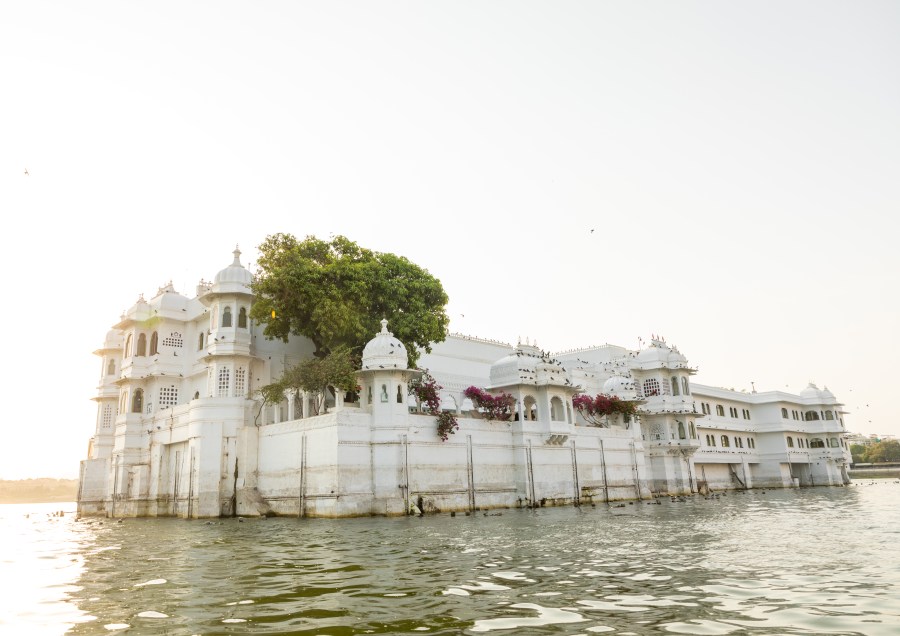 India's Taj Lake Palace is literally a floating paradise built on its own island. Constructed as a pleasure palace for Maharana Jagat Singh II in 1746, the marble beauty is a true architectural marvel that appears to float on the waters of the surrounding Lake Pichola.
Choose from one of 65 luxurious rooms and 18 grand suites, where you'll find everything from ornate glassworks and carvings to high vaulted ceilings and traditional Indian silk draperies. You'll never be at a loss for adventure when you explore the surrounding city of Udaipur, which has come to be known as the "Venice of the East."
Parador de Sigüenza – Spain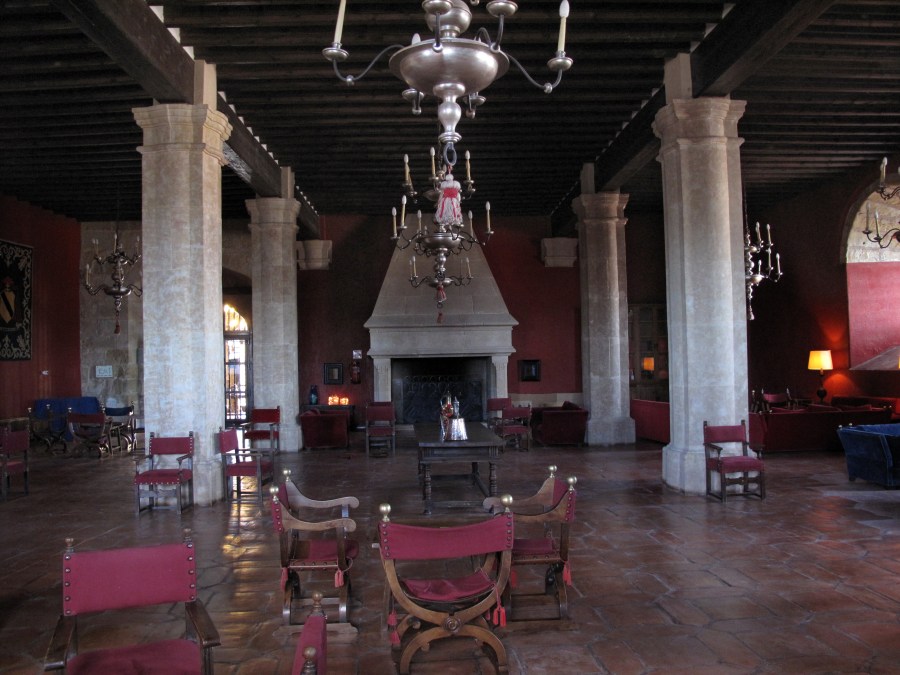 Relax amid centuries of tradition at Spain's Parador de Sigüenza. The castle itself is housed in a 12th-century Arab fortress, which was built atop an ancient Roman settlement.
The cobble-stoned courtyard and authentic stone-walled archways are artfully blended with Castilian-style furnishings and modern amenities. Be sure to take in the on-site 13th-century Romanesque chapel as you explore the many historical sites the surrounding town has to offer.
Dromoland Castle – Ireland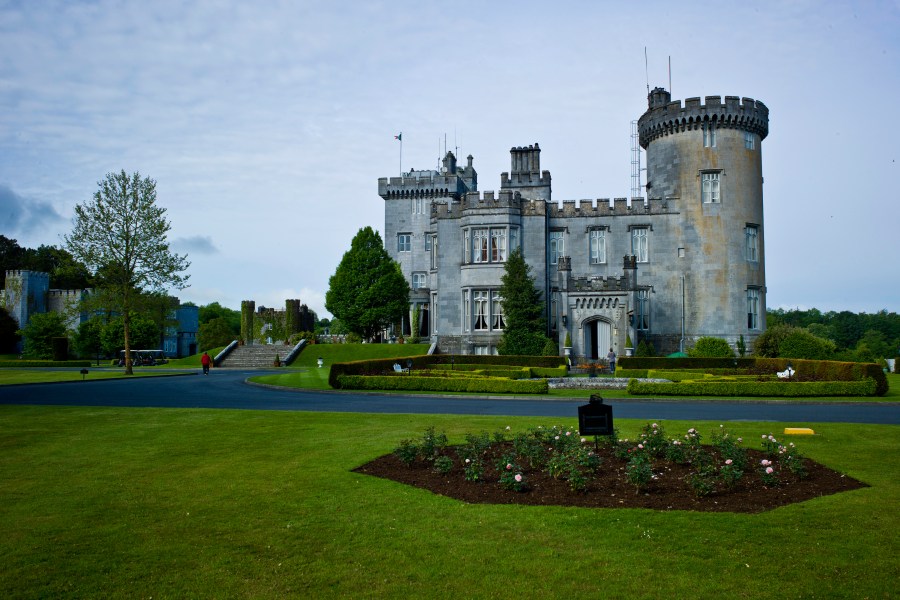 Ireland's 16th-century Dromoland Castle is the ancestral home of the O'Briens of Dromoland, whose lineage traces back to Brian Boru, one of the last High Kings of Ireland. Today the 450-acre estate offers lavish lodgings, a world-class golf course, spa, and award-winning dining options.
Explore the stunning surrounding countryside on horseback, brush up on your archery skills, or spend the day relaxing at the spa. No matter what type of fun you're up for, Dromoland Castle truly has something for every kind of traveler.
Beau-Rivage Palace – Switzerland
Set right along the shore of Switzerland's Lake Geneva, Beau-Rivage Palace is the perfect mixture of modern luxury and historical elegance. Throughout its history, it's welcomed famous guests such as Coco Chanel and Charlie Chaplin with its 10-acre gardens and 168 guest rooms.
Be sure to dine in the palace's famous Anne-Sophie Pic restaurant, complete with wine selections from the nearby UNESCO-protected Lavaux vineyard. You can also enjoy on-site tennis, swimming, and gym facilities or relax with a massage in the palace spa.
Adare Manor – Ireland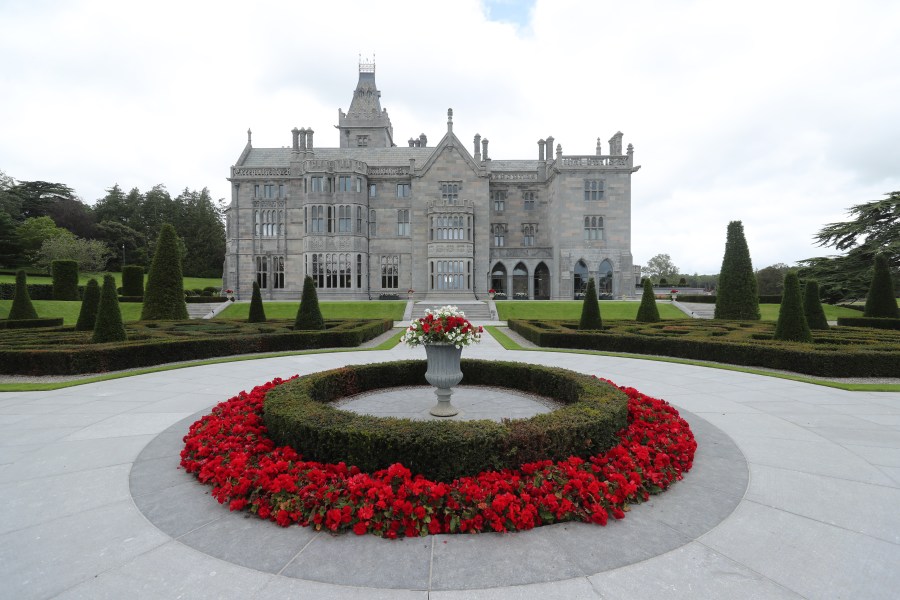 Ireland's Adare Manor is a 19th-century neo-Gothic gem that was originally the home of the Earls of Dunraven. Today it serves as a magnificent 5-star luxury resort with over 100 guest rooms, suites, and lodges. Each blends the latest amenities with Georgian-style furniture, artwork, and other lavish details.
The estate sprawls across a massive 840 acres, including everything from beautiful gardens to tranquil forests. Dine at the Manor's Michelin-starred restaurant, The Oak Room, or explore one of the estate's many on-site activities, such as golf, fishing, archery, spa treatments, and more.
Castello delle Quattro Torra – Italy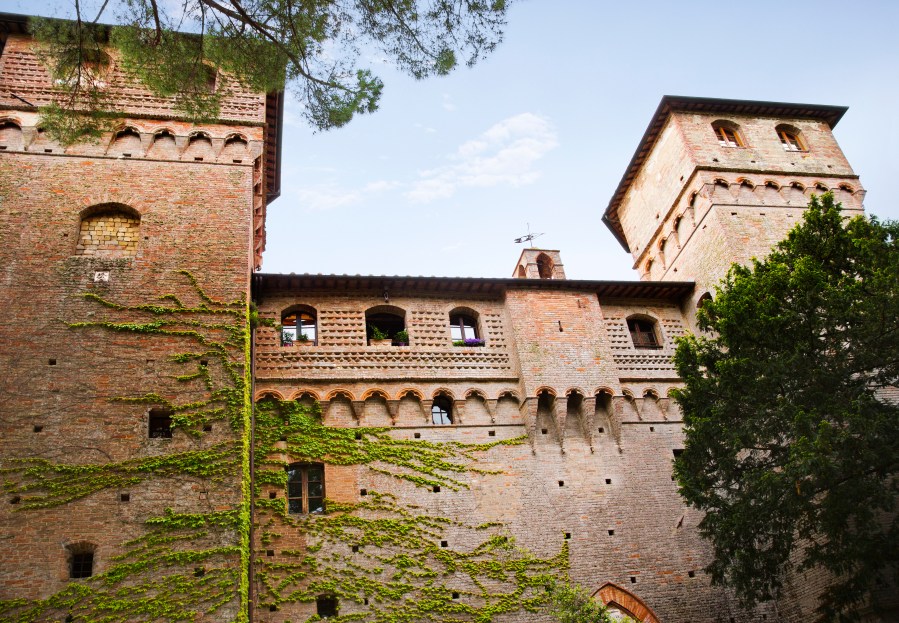 This charming Italian castle was originally built as a 13th-century fortress that still stands amid the lush rolling hills and olive groves of Siena. Take in the views of the surrounding countryside as you relax by an open fireplace, or enjoy a complimentary breakfast in the antique-filled dining room.
While it may not be as lavish as some of the other castles on the list, this B&B-style gem is the perfect option for a quiet country getaway.
Skibo Castle – Scotland
While Scotland's Skibo Castle may be among the most gorgeous castles on earth, it does come with a few strings attached. Unfortunately, the Castle is only open to members of the prestigious Carnegie Club, but if you've got several grand to drop on an annual membership, then you too can enjoy its splendor.
While the castle's origins date back to the 12th century, its present Edwardian grandeur was largely the work of Andrew Carnegie, who transformed it into "Heaven on Earth" in 1898. If you're lucky enough to visit, the Castle offers world-class food, golf, and activity options. You'll even wake up each morning by the resident bagpiper.