We all know the difference between an economy hotel and a luxury hotel. Sometimes, when we're feeling adventurous, we consider overnight stays at places that are "kitschy" or "boutique". But we've got something different to propose for your next vacation. These themed hotels create immersive, transportive experiences that rise above providing simple ambience and instead offer up opportunities to indulge your imagination.
Whether you're in the mood to see what it's like to spend the night in a train car, lighthouse, or aboard a real ocean liner, you're sure to find a place to add to your must-visit list.
Madonna Inn: San Luis Obispo, California
Kitsch and color combine to make the Madonna Inn alone enough of a reason to visit San Luis Obispo, CA. Set about mid-way between San Francisco and Los Angeles, the Madonna Inn is right in the heart of wine country.
The inn features 110 guest rooms and suites, decorated with its own unique theme. Some of the many available rooms are themed around everything from jungles and caves to flowers and the 1950s. On-site amenities include a spa, restaurants, bright pink tennis courts, and more.
LEGOLAND Hotel- California, Florida, and New York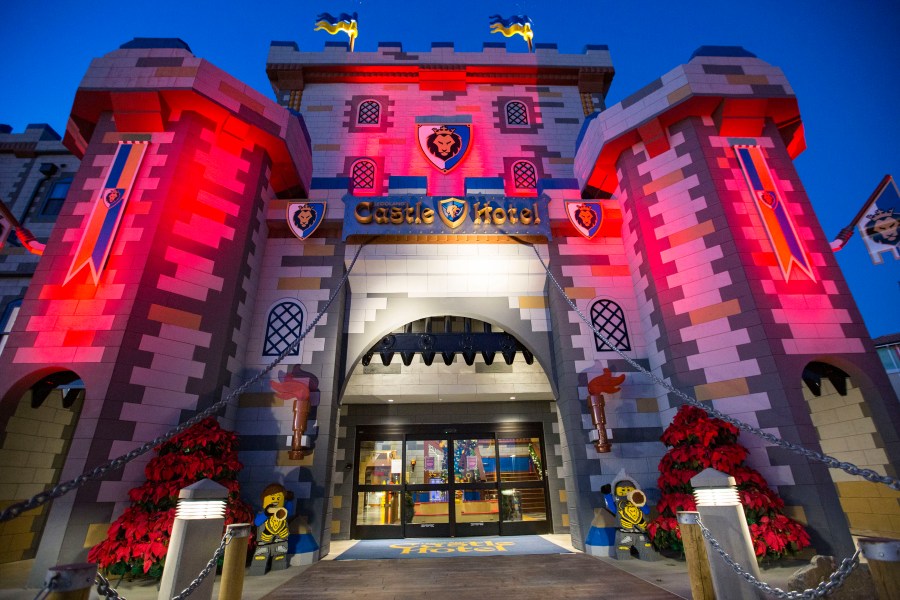 If your kids are into LEGOs, then look no further than your nearest LEGOLAND Hotel to send them straight to cloud nine. Located just steps away from the LEGOLAND theme park, this kid's paradise offers your choice of LEGO-themed rooms, including Kingdom, Adventure, Pirates, and more.
Every day there's an in-room Scavenger hunt with LEGO prizes, as well as nightly kid's entertainment. Enjoy on-site dining options, free workshops, and even a heated pool.
The Red Caboose Motel – Ronks, Pennsylvania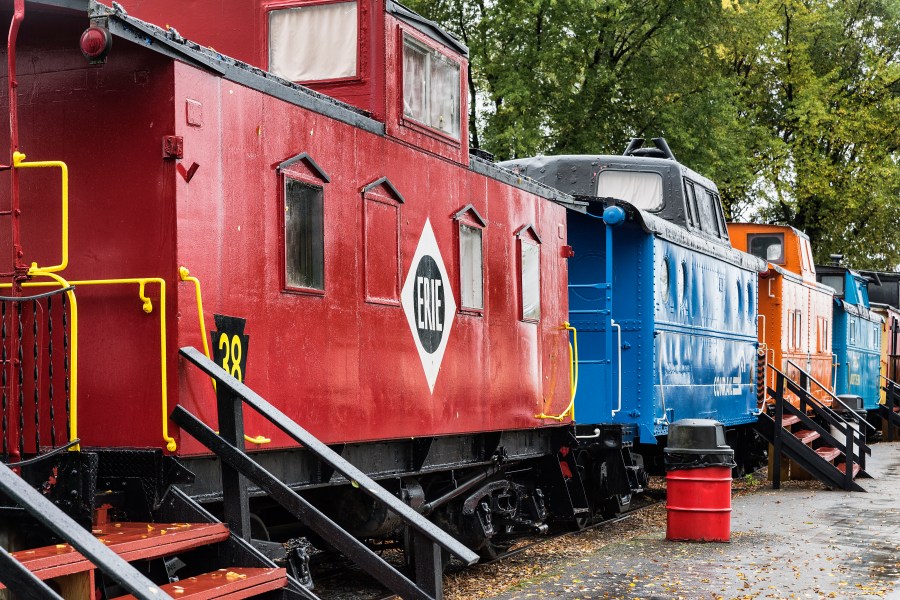 If you consider yourself a train enthusiast or are just looking for something a little different, then head up to Ronks, Pennsylvania. There you'll enjoy the chance to spend the night in one of 38 authentic train cabooses, an old baggage car, or a mail car at the Red Caboose Motel.
Each retired caboose has been renovated to create a truly unique lodging experience. Choose from various floor plans and enjoy on-site meals at the motel's Casey Jones Restaurant.
Turpentine Creek – Eureka Springs, Arkansas
Arkansas' Turpentine Creek is an exotic wildlife rescue refuge that's dedicated to providing a home for abandoned or neglected big cats. Turpentine Creek welcomes visitors but places emphasis on education surrounding the dangers of the exotic wildlife trade.
The refuge even offers overnight stays in various safari lodges, suites, and treehouses. Hang out with lions, tigers, and cougars all day and experience the next best thing to a safari at night.
Heceta Lighthouse – Yachats, Oregon
Get a taste of the lightkeeper's life when you spend the night at Heceta Lighthouse. The lightkeeper's cottage of the Pacific Coast lighthouse has been remodeled into a cozy 6-room bed and breakfast, complete with antique furniture. You can choose from rooms decorated in classic sea-side themes or decked out in Victorian elegance.
During your stay, you'll enjoy full 7-course breakfasts, the warmth of handcrafted fireplaces, a large wraparound porch, and incomparable views of the surrounding ocean.
Jazz Quarters Hotel – New Orleans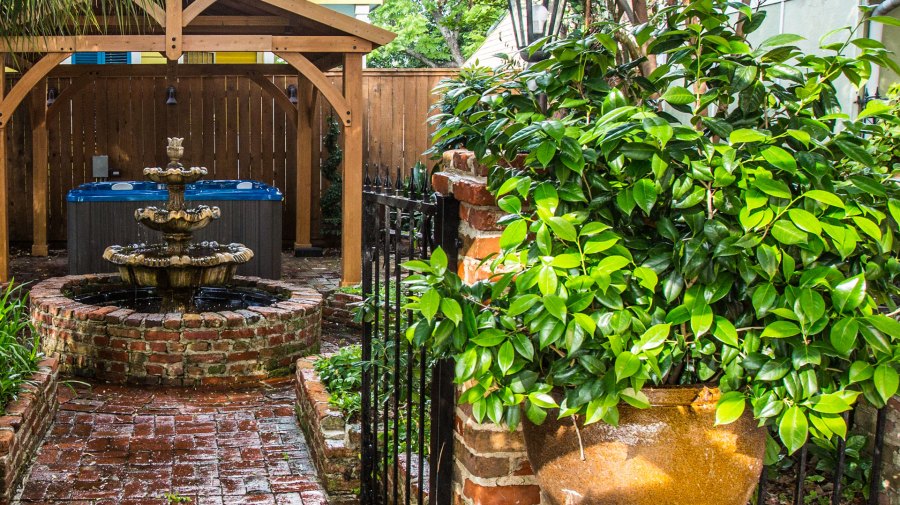 Get into the New Orleans spirit the moment you check-in at the Jazz Quarters Hotel. Located just steps from the historic French Quarter, the hotel features an array of iconic Creole-themed cottages and suites, most of which are named for famous Jazz icons.
Each room boasts its own unique personality with a blend of local artwork, heirlooms, and antiques. From daily cultural event summaries to personal food or activity recommendations, the staff takes pride in helping guests discover all the city's hidden gems.
Grand Hotel at Mackinac Island – Mackinac Island, MI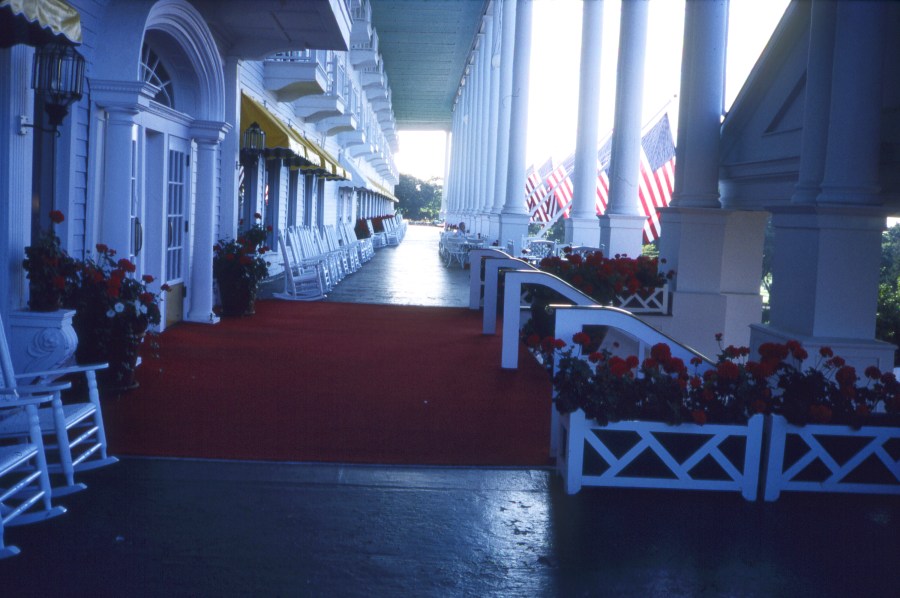 Old-world American hospitality is still alive and well at Michigan's Grand Hotel, a historic hotel where each room features a one-of-a-kind theme and decor. Since its opening in 1887, the Grand Hotel has welcomed guests such as Thomas Edison, Mark Twain, and five American presidents.
The Grand Hotel will never leave visitors at a loss for entertainment options, as it features an array of boutique shops, live music, salon & spa, and more. Enjoy afternoon tea each day, various dining and cocktail options, or hang out on the world's largest porch.
El Cosmico – Marfa, TX
Look no further than El Cosmico for your next bohemian-style glamping adventure. There you'll find the largest assortment of lodging options on a single property as you take your pick of teepees, safari tents, yurts, and trailers.
No matter what style you choose, you'll spend the night out under the Texas stars as you enjoy the relaxation of simply getting off the grid. El Cosmico offers a full schedule of live music, workshops, yoga, and other activities aimed at satisfying the wanderlust you've kept tucked away for far too long.
Queen Mary- Long Beach, CA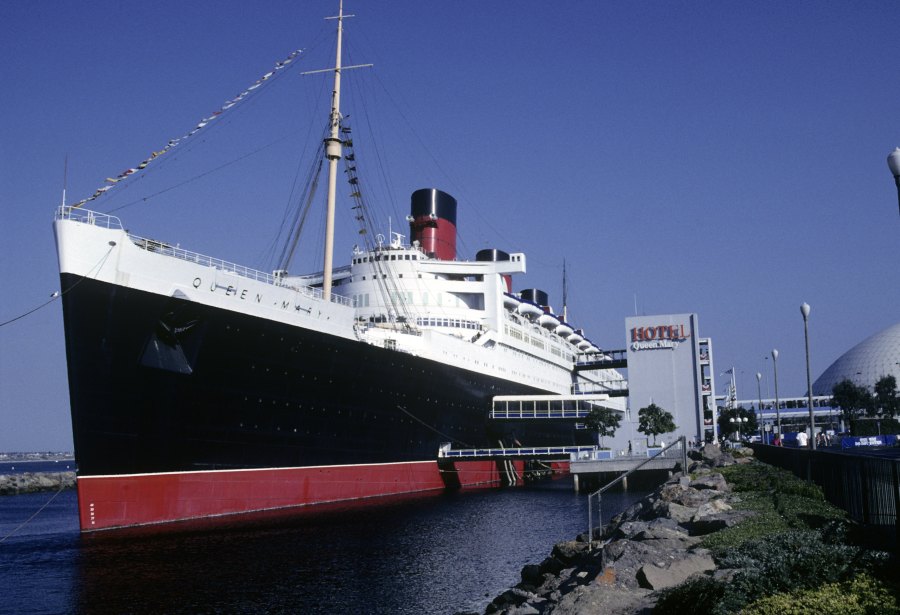 Want to see what it's like to embark on an epic ocean voyage without ever actually having to set sail? Check out the historic Queen Mary, a 1930s ocean liner that's since been retired to a permanent home in Long Beach harbor. The Queen Mary now draws visitors from all over the world who long to experience the ship's old-world charm with a stay in one of its immaculately preserved 347 staterooms and suites.
You'll find plenty of dining options aboard the ship, whether you're in the mood for a casual bowl of chowder or an upscale meal in the luxurious dining hall. The Queen Mary also hosts several events each year, including paranormal ghost tours, a pop-up ice-skating rink and Christmas village, and more.
Half the Hotels in Vegas – Las Vegas, NV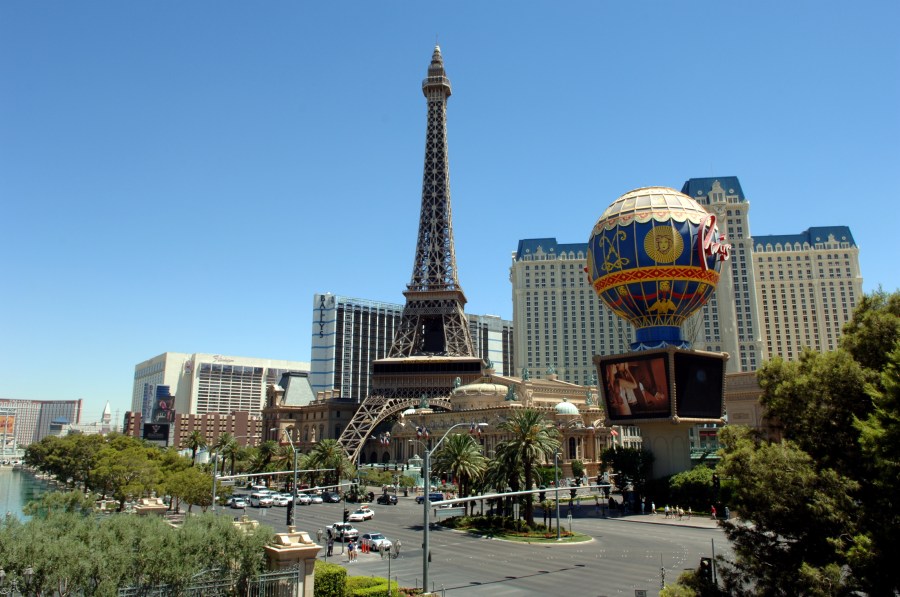 Las Vegas is basically the theme-hotel capital of the world, with a string of hotels set up to make you feel like you've been transported to any location you can imagine. Can't afford a trip to Venice? Head over to the Venetian, where you can take a gondola ride right inside the building. Enjoy lunch in a Parisian marketplace at the Paris Hotel or shop the streets of NYC in the New York, New York Hotel.
You can even take a trip back in time to ancient Rome at Caesars Palace or explore the fantasy atmosphere at the Excalibur Castle. Between the amazing food choices, shows, and wide range of entertainment options, Las Vegas is a must-see destination, even if you never play a single hand of poker.