Do you love getting out there and running 5K or more? Do you love the atmosphere but aren't sure what to do for the rest of your trip since the race is only one day? If so, you should consider incorporating a race into your next vacation. By doing this, you can have a fun family vacation in a fantastic destination, all while getting to continue your hobby of racing. There are famous races worldwide that are worth the trip in their own right but are also located in destinations you might have only dreamed of going to.

Here are some destination races you can easily extend into a vacation.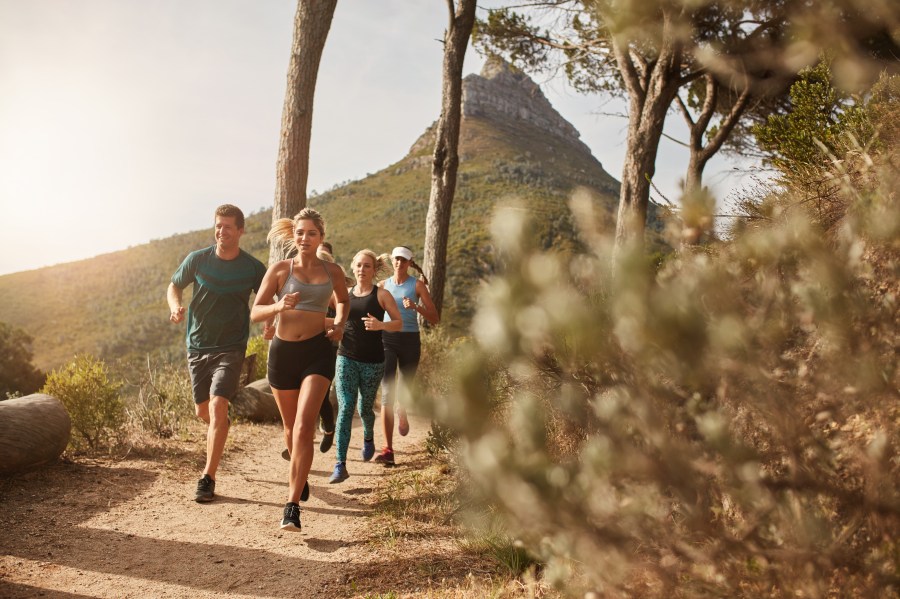 5ks
The Color Run in Phoenix, Arizona
When: January 29th, 2023
Cost: TBA
Where to stay: Stay downtown Phoenix to get the most out of your trip. Stay at one of the many high-end spa resorts or golf resorts for ultimate relaxation and recovery after your race.
What to do: Apart from running a 5k, you will want to visit the Desert Botanical Gardens, the Phoenix Art Museum, and the Phoneix Zoo. You can find plenty of golf courses and unique nightclubs to enjoy while traveling. The city is about a four-hour drive from the Grand Canyon, which is a must-see. January is a great time to visit Phoenix, as the temperatures are the best.
Half or Full Marathons
When: April 2nd, 2023
Cost: Ranging from 110 to 300 EUR
Where to stay: You can't go wrong in Paris, as each arrondissement has something unique. If you want to be as close as possible to all of the major sites of Paris, you should stay in the 1st. The 7th and 11th are also notable and remarkable for food and nightlife.
What to do: April is one of the best times to visit Paris, as the crowds have not picked up yet, but the weather is starting to get warmer. On your trip, there are plenty of iconic sites, including Notre Dame, the Catacombs, the Eiffel Tower, the Louvre, and patisserie's on every corner. Some of the best museums in the world are located in Paris, so try to visit as many as you can. The race is the world's second-largest marathon, just behind the New York City marathon. In 2022, there were around 45,000 participants, so you can meet fellow racers and feel like you are part of something big.
Midnight Sun Marathon in Norway
When: June 17, 2023
Cost: $83.50
Where to stay: You will probably want to stay in downtown Tromsø, where you will have easy access to fun activities. If you are more into nature, you can stay outside the city to go camping.
What to do: This unique marathon is held at night when Norway gets constant daylight. Although you are running at midnight, the path is as sunny as if it were the afternoon. Tromsø is 350 kilometers from the Arctic Circle in the north of Norway. Although it is mainly known for viewing the northern lights, visiting during summer provides a different city experience. You can go hiking, take a fjord cruise, and enjoy the midnight sun every night, which casts a beautiful orange glow on everything. You can take the cable car up Mount Storsteinen to get a bird's eye view of the city.
Covered Bridges Half Marathon in Vermont
When: June 4th, 2023
Cost: $110
Where to stay: You should choose a bed and breakfast rather than a hotel or Airbnb, as these are very charming and cozy. You can find plenty that is centrally located near Billings Park.
What to do: Woodstock, Vermont, is a quintessential New England getaway, perfect for all times of the year. It is one of the best locations to go at Christmas, but you will also enjoy being there in the summer for the race. It was also voted one of the prettiest towns in America, so the half marathon will fly by when you are soaking in the scenery. There are lots of farms and museums worth visiting on your trip.
When: July 15th and 16th, 2023
Cost: $159
Where to stay: You can stay either in downtown Napa or downtown Sonoma. Both areas have lots on offer, including world-class restaurants and plenty of shopping. There are plenty of hotels with various price points to accommodate your budget.
What to do: This race has you start at Cuvaison Estate Wines in Napa and end at the Sonoma Plaza. For wine lovers, this is a perfect destination race. Registration for the half marathon includes unlimited wine tastings of some of the best wines in the country following the race. The rest of your trip can be spent hopping from winery to winery, sampling some of the best Cabernet Sauvignons of your life. Take the Wine Train if you do not want to deal with driving yourself between wineries, or spend an afternoon sampling in the tasting rooms in downtown Napa.
Obstacle races
Hawaii Spartan Trifecta Event Weekend in Oahu, Hawaii
When: August 19th and 20th, 2023
Cost: From $85 to $139, depending on length
Where to stay: Waikiki and Diamond Head are both fantastic areas to stay on the island of Oahu. Both have options for just about any budget, which is excellent as August is a popular time to visit the island.
What to do: The perfect end-of-summer obstacle race is the Hawaii Spartan Trifecta. Take the whole family to watch you race, and then enjoy a relaxing week in Oahu. The race has a variety of lengths, great for those new to obstacle races and veterans alike. You can choose from a 5k to a 50k. Oahu is home to a volcano, hiking opportunities, snorkeling, and white-sand beaches.
Savage Race in Charleston, SC
When: May 6th, 2023
Cost: $124 for Blitz, $134 for Race
Where to stay:
What to do: Charleston is a gem of the south and offers so much culture and history worth exploring. Visit Middleton Place, the oldest landscaped gardens in America, and the South Carolina Aquarium, and soak in all the beautiful architecture in Rainbow Row and throughout the city. This destination race is perfect for those living near Charleston who wants to take a vacation but does not want to deal with costly airfare. The city never gets old, no matter how many times you visit. May is an excellent time to go before the summer heat sets in.
Iron Man in Buenos Aires, Argentina
When: TBA 2023
Cost: $325
Where to stay: You will want to stay in the Palermo neighborhood, subdivided into Palermo Soho, Palermo Hollywood, and Palermo Chico. Soho has excellent shopping, and Hollywood has the best restaurants and bars, so it is a personal preference for where you will stay.
What to do: Buenos Aires is one of the most incredible places in the world. The city is expansive, but each neighborhood feels like its own micro-city. Remember that the seasons are flipped from what you experience in North America, as it is below the equator. So summer months in the United States are the winter months in Argentina. While in the city, check out the San Telmo Market, take a tour of Recoleta, and shop in Palermo Soho. The town has easy-to-understand public transport, so you won't have to worry about getting lost. No time is enough in Buenos Aires, so try to schedule a longer vacation for this race if possible.
Tough Mudder in Toronto, Canada
When: September 16th and 17th, 2023
Cost: From $69 to $109, depending on length
Where to stay: The best neighborhoods are the Village and the Entertainment District, which are safe, walkable, and have plenty of restaurants and nightlife to keep you busy.
What to do: One of the most famous parts of Toronto is the CN Tower, so you should visit and see the views from the top. St. Lawrence Market is also a great way to spend an afternoon or the Toronto Islands if the weather is nice. The city is known for its many green spaces, including a 400-acre High Park. You can visit Niagara Falls easily from Toronto, which is truly magnificent to behold.
Rugged Maniac in Chicago, Illinois
When: August 19th, 2023
Cost: $49
Where to stay: You will want to stay in Downtown Chicago, sometimes called the Loop, as it is close to all major attractions.
What to do: Wandering around and looking at the architecture will keep you busy. You should also make your way to the Bean, the famous landmark in Chicago. The Art Institute of Chicago is one of the top attractions you will not want to miss. You can catch a Chicago Cubs baseball game at Wrigley Field if you're lucky. Also held in August is Lollapalooza, a massive music festival with top artists. It is a couple of weeks before the Rugged Maniac, so it might be hard to go to both unless you can work remotely while on your trip.
Triathlons
Noosa Triathlon Multisport Festival in Noosa Woods
When: November 1-5, 2023 (held annually)
Cost: $380 for individuals, $555 and up for VIP
Where to stay: The race takes place north of Brisbane and the Sunshine Coast in Noosa Woods. You will likely want to stay in one of these two locations, which are about an hour and a half drive from each other. The Sunshine Coast is known for its beach resorts and surf spots, while Brisbane is known for its zoo.
What to do: This is one of the most famous triathlons in the world, so starting your vacation with this event is already a significant accomplishment. For the rest of your trip, you will want to visit Steve Irwin's zoo in Brisbane, go surfing on the Sunshine Coast, check out the underground opera house, and enjoy the incredible weather.
Escape from Alcatraz Triathlon in San Francisco
When: June 10th and 11th, 2023
Cost: $320
Where to stay: Some of the best neighborhoods in San Francisco are the Castro, the Dogpatch, and Cow Hollow, but you really cannot go wrong, as each part of the city has something for everyone.
What to do: This race uses a lottery system, so if you are lucky enough to get a spot, you are in for a treat. There is plenty to do in the city, like Fisherman's Wharf, visiting the Painted Ladies, and enjoying a drag brunch with top-notch performers. You can see Alcatraz island and go to different parts of the city for amazing views. The city is bursting with culture; you will not want to leave after your trip.
Lobsterman Triathlon in Freeport, Maine
When: TBA, canceled since 2019 due to COVID-19, hopeful for a 2023 return
Cost: TBA
Where to stay: You could either stay on the river or in downtown Freeport, depending on if you have access to a car. There are also plenty of picturesque small towns close to Freeport, where you could bounce from town to town every few days to experience Maine at its finest.
What to do: Lobster lovers need to participate in this triathlon, where participants are rewarded with lobster and beer following the race. Freeport is a quaint coastal town in Maine with lots of history and outlet stores. If you prefer bigger cities, Boston is just a two-hour drive from Freeport and has enough attractions to keep the whole family entertained throughout your vacation.
Boulder Peak Triathlon in Boulder, Colorado
When: July 16th, 2023 (held annually)
Cost: $115
Where to stay: Boulder is a very walkable city, so you have plenty of options when it comes to lodging. Staying downtown is a safe bet to ensure you can experience all that Boulder has to offer. What to do: Boulder is a fantastic city to visit for those that want to enjoy awe-inspiring nature without staying in a big city like Denver. Boulder is about 30 miles from Denver, which takes less than an hour by car, even with traffic. So you can experience small-town life and big-city amenities while on your trip. Some of the top attractions in Boulder are the Flatirons, a rock formation that overlooks the city, and downtown Pearl Street, home to great cafes, galleries, restaurants, and shopping.