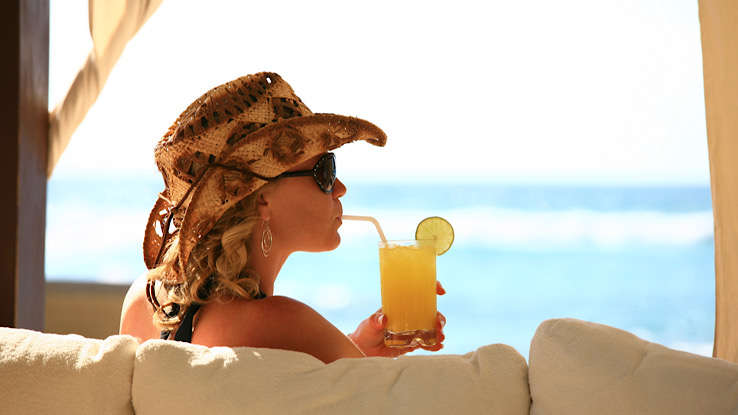 Today's leading travel havens include the scenic and exceptional all-inclusive Riviera Maya resorts and hotels on Mexico's northeastern Yucatán Peninsula. Each one is a unique, intriguing paradise with an abundance of attractive amenities and activities.
From La Casa de la Playa by Xcaret with adventurous kayaking and snorkeling at Playa del Carmen Main Beach to a luxurious spa experience at Palmaïa – The House of AïA Wellness Enclave All Inclusive, you can enjoy top-tier action and leisure. Only an excellent all-inclusive yet affordable travel destination can offer you the ultimate vacation experience.
Advantages Offered By All-Inclusive Riviera Maya Resorts and Hotels
Advantages offered by all-inclusive resorts and hotels in Riviera Maya are luxurious, enticing, convenient, and cost-effective accommodations and activities.
The greatest benefit of these prepaid or one-time charge travel vacations and excursions is making one overall payment for your entire stay. Only a few extra add-on fees may be charged.
These additional fees may be for local tours and sports activities, other entertainment events, or dining in local restaurants outside of your resort or hotel venue. In some instances, gratuities are not a part of your one-time fee.
Yet most all-inclusive vacation destinations do include gratuities in their initial, all-inclusive charge to guests. Upon arrival, you can relax and enjoy a stress-free vacation paradise.
La Casa de la Playa by Xcaret
This stunning all-inclusive Riviera Maya getaway is an adults-only paradise located on the beach in Playa del Carmen. Playacar Golf Club offers an exceptional course for golfing enthusiasts, and the Playa del Carmen Maritime Terminal provides a fascinating visitor's experience. Enjoy a leisurely afternoon exploring the Xcaret Eco Theme Park or the Xplor Theme Park for adventurous swimming, snorkeling, and kayaking.
Additional information and details about this luxurious resort and venue include the following:
Accommodation & Cost
This hotel offers luxury suites which you can sometimes get at a lower price. You can book a stunning Ocean View Suite, a glamorous Ocean View Wellness Suite, a Luxurious Beachfront Suite, and more. These stylish accommodations offer the ultimate contemporary atmosphere with a touch of casual-chic for your total relaxation and enjoyment. Nightly prices vary from $1,276 for a spacious suite with an ocean view to $1,478 for a suite featuring a fabulous beachfront scene.
Amenities
Luxuries and amenities at this beautiful seaside destination include a large, stunning infinity pool adjoining an upper-floor terrace. Other attractive comforts and conveniences are free WiFi, parking facilities, free airport shuttle service, and contactless check-in. Pets are welcome at this friendly and fashionable resort hotel.
Dining
At the hotel, you have several restaurant options like:
Tuch de luna
Estero mixes cuisine from Peru and Mexico
Centli has cuisine from the south of Mexico
Lumbre has cuisine from the north of Mexico
Other popular restaurants in the vicinity include:
Perché no, a pizzeria just a nine-minute drive away
Nativo, a breakfast hut, within an 11-minute drive
El Fogón, well-known for serving delicious tacos, is within one mile of Playa del Carmen Main Beach
Why You Should Stay Here
Guests have reported that a stay at the all-inclusive Riviera Maya resort, La Casa de la Playa by Xcaret, is unique and unforgettable. The entire staff is praised for their friendly, helpful attitude and actions. This resort hotel has been called a "dream vacation spot," an "incredible experience," and a "true paradise." The cost is affordable, and the lifestyle quality is outstanding.
Grand Velas Riviera Maya – All Inclusive
The All-Inclusive Grand Velas Riviera Maya in Playa del Carmen adjoins an active convention center. Avid golfers and novices alike will delight in the nearby Grand Coral Golf Riviera Maya and the El Camaleon Mayakoba Golf Course. Nature enthusiasts can immerse themselves in the natural beauty of Xcaret Eco Theme Park.
Sports fans can attend a game or event at Mario Villanueva Stadium Madrid. You and other guests can also explore one of the nearby caves or try your skill at skydiving, scuba diving, or water skiing.
More facts and features concerning this popular traveler's hotel include the following:
Accommodation & Cost
Charming, relaxing suites for guests include the Nature View Suite – Zen Experience, the Zen Grand Two Bedroom Family Suite Nature View, and the even more upscale Grand Class Pool Suite Ocean Front. Every suite provides the soothing, calm, and revitalizing ambiance of a truly Zen experience.
The current price of a night's stay in this fashionable resort hotel can vary considerably according to your budget and personal preferences. Prices range from $1,127 for a Zen experience in a suite with a refreshing view of nature to $2,026 for an oceanfront suite with a grand class pool.
Amenities
Attractive features and conveniences include a large, beautiful pool, free WiFi, parking, air conditioning, and a spa. Other benefits are contactless check-in and a 72-hour vacancy between guest bookings for a room to ensure a healthy stay.
Dining
At the resort, you have great restaurants to choose from like:
Piaf has French dishes
Frida, a vibrant Mexican restaurant
Azul, a buffet-style restaurant
Bistro, French-inspired favorites
Chaka has international cuisine with an exotic jungle ambiance
Sen Lin, flavors of Asia
Cocina de Autor, unique dining experience
Lucca, Italian cuisine
Another favorite dining option is Arezzo, just a seven-minute drive from the hotel, which offers a gourmet Italian menu with vegetarian and vegan options.
Why You Should Stay Here
Guests report that this all-inclusive Riviera Maya resort hotel is excellent. As an exceptional optimal-quality vacationer's getaway, this venue receives high acclaim for its design and layout, superb food options, top-quality staff, and activities.
Palmaïa – The House of AïA Wellness Enclave All Inclusive
Spend some quality time at the beach or simply relax and unwind at Palmaïa – The House of AïA Wellness Enclave All Inclusive. Visit this resort hotel's full-service spa for a soothing, calming experience. Enjoy a splendid, savory dinner at one of the House of Palmaïa's varied restaurants in the evening.
Additional information and features concerning this destination resort hotel include the following:
Accommodation & Cost
The hotel has 234 guest rooms that are all soundproofed and provide free WiFi and 24-hour room service. Smart TVs have digital channels. You can choose stylish guest suites from the welcoming Ocean Front Queen Suite, the Ocean Front King Suite, the Swim Out King Suite with Bathtub, and others.
The one-night accommodation charge can vary from $846 for a queen suite with an oceanfront view to $1,168 for a king suite swim out with a bathtub.
Amenities
Benefits and conveniences provided at this all-inclusive Riviera Maya resort hotel are a large, elegant pool, free WiFi, and air conditioning. Also included are parking and a luxurious spa.
Dining
Restaurants at the hotel include:
Lek, Mexican cuisine
Su Casa relaxing restaurant
Ume, Asian cuisine
Mar de Olivo, Mediterranean cuisine
Popular restaurants nearby that serve flavorful Mexican and Latin dishes include:
El Hongo is within a six-minute drive
Doña Aurelia is just a seven minutes drive.
El Gran Taco is within a five-minute drive.
Why You Should Stay Here
Guests praise this stylish all-inclusive Riviera Maya resort hotel for its cleanliness, excellent staff and service, amenities, facilities, and amazing property conditions. These travelers describe it as an ideal place to relax in beautiful surroundings while reconnecting with family and friends.
Choosing Your All-Inclusive Riviera Maya Resorts & Hotels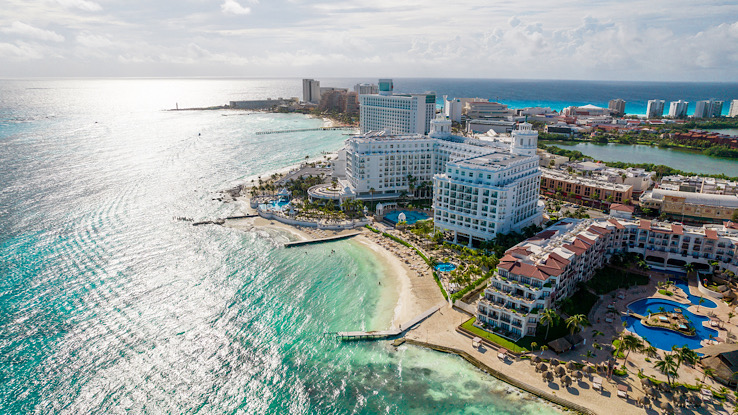 These luxurious, highly stylish, and inviting examples of all-inclusive resorts in Riviera Maya have received high ratings from their guests. They have superior staff members, design, accommodations, amenities, restaurants, and leisure activities. All have ratings of very high 4s to 5 stars.
They are all upscale resorts offer fine-quality golfing and a fabulous pool and beach experience with sports and activities for guests with varied preferences. All offer luxury accommodations and amenities for a reasonable price, excellent food, beverages, and a relaxing lifestyle.
Think about what is best for you and your trip, and enjoy!