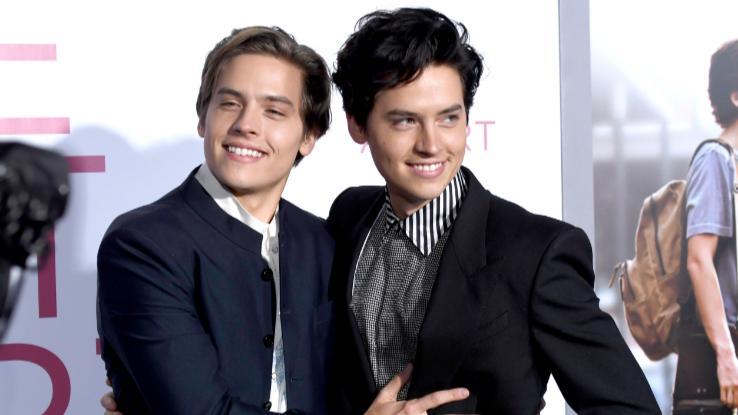 Child stars don't always grow up and stay in the entertainment business. Some of them try to evolve and live "normal" adult lives that are entirely separate from their childhood image. Of course, if you want to ditch your career, it helps to have more money in the bank than you could easily spend.
Some kid stars have net worths so huge they can go on a permanent vacation. Here's a look at 30 rich child stars who never have to work again — unless they want to, of course. Can you believe they made that much money?
Amanda Bynes, $4 Million
Amanda Bynes will always be remembered as a Nickelodeon child star, first starring in All That and later as a teenager in her own series, The Amanda Show. She later starred in hit romantic comedies, including What a Girl Wants and She's the Man. Because of these successful projects, Bynes built up a fortune of $8 million by 2007.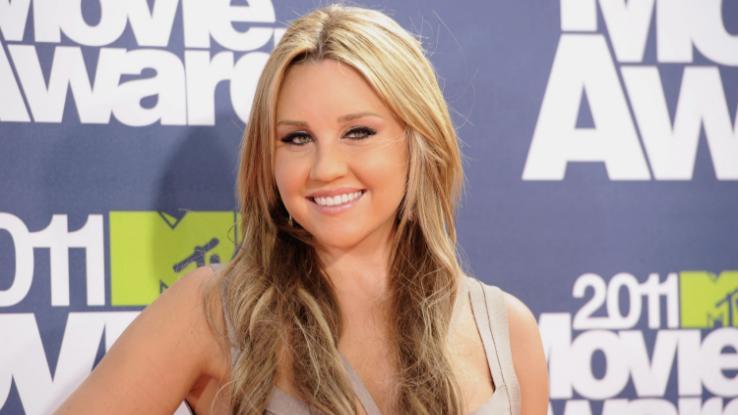 However, as you probably know, Bynes retired from acting in 2010 after struggling with alcohol and drug addictions. She was also charged with reckless endangerment and diagnosed with bipolar disorder. Bynes is one of many child stars who spiraled out of control during her early adult years. Her fortune today is an estimated $4 million.
Tamera Mowry, $4 Million
Tamera and her twin sister Tia became household names thanks to the popular '90s sitcom Sister, Sister. The family-friendly comedy followed the sisters' hijinks for four years. After a stint of lower-profile roles, Tamera needed a change.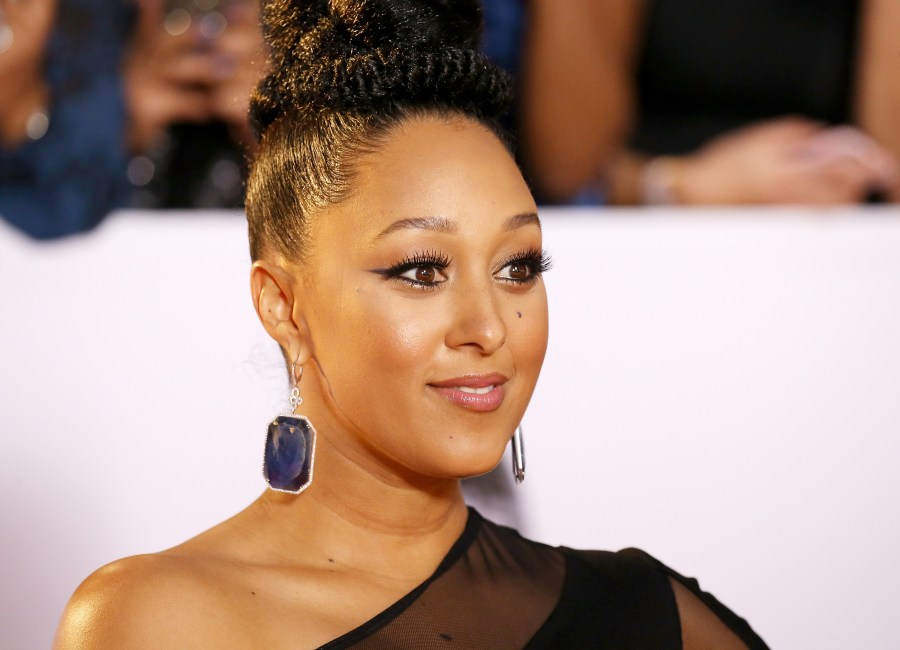 In 2011, she reunited with her sister for a reality show called Tia & Tamera. The show followed their lives as they started families of their own. She's currently a co-host on the morning talk show The Real, but with $4 million in the bank, she really doesn't have to.
Dannielynn Hope Marshall Birkhead, $10 Million
Anna Nicole Smith was every tabloid's dream girl. Smith was a Playboy model, actress and widow to a much older wealthy tycoon. America followed her exploits on her reality show The Anna Nicole Show as she displayed her bizarre personality for the world to see.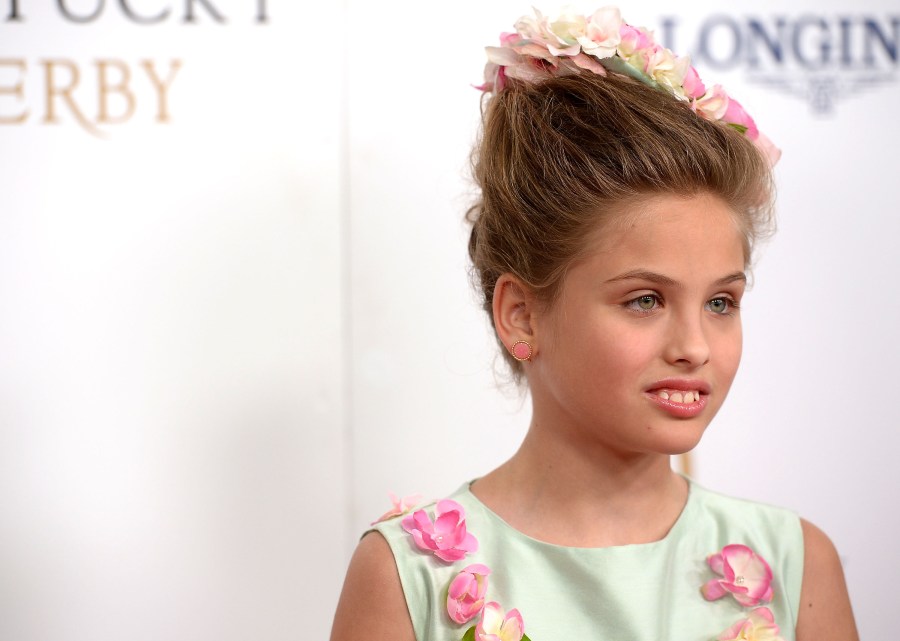 When Smith settled down and had Dannielynn, she made her baby a star on every red carpet and in every tabloid magazine. After Smith's unexpected passing, Dannielynn inherited her $10 million fortune. While she followed in her mother's footsteps as a Guess model, the 10-year-old beauty could retire early.
Chloe Grace Moretz, $12 Million
Chloe Grace Moretz began acting when she was six years old, with roles in The Amityville Horror, Desperate Housewives, 500 Days of Summer and Diary of a Wimpy Kid. Her breakthrough role came in 2010 when she starred as Hit-Girl in the superhero film Kick-Ass. She continued to star in numerous films after that, including Hugo, Carrie and If I Stay.
In 2016, Moretz dropped out of all her future projects. She stated, "I want to reassess who I am and find myself within my roles again." As a feminist, she has turned down roles she believes were overtly sexualized. However, this career stall hasn't affected the 22-year-old's net worth, which stands at approximately $12 million.
Angus T. Jones, $15 Million
Angus T. Jones rose to fame at age 10 when he played Jake Harper on the CBS series Two and a Half Men. During his final few seasons on the show, Jones received a salary of $300,000 per episode, making him the highest-paid child actor in television history.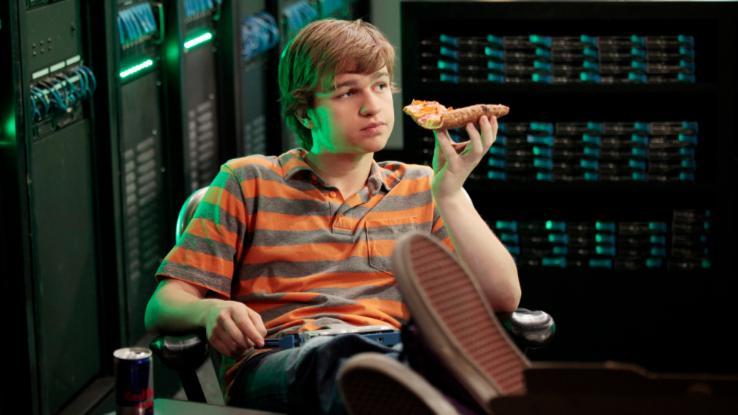 However, Jones decided to leave the show in 2012 after being baptized. He called the show "filth" and said it conflicted with his religious views. Shortly afterward, he retired from acting and started working as a manager for Tonite, an event and multimedia company. Jones, now 25, has saved his money over the years and still has an impressive net worth of about $15 million.
Abigail Breslin, $16 Million
Abigail Breslin seemed to appear in just about every movie in the early to mid-2000s. She stole the spotlight in several films, including Little Miss Sunshine — which earned her a nomination for an Academy Award for Best Supporting Actress — No Reservations; Definitely, Maybe; My Sister's Keeper and Zombieland.
Breslin, now 23, hasn't stopped working in Hollywood. Although she isn't a child star anymore, she has proven herself as a successful adult star. All of her projects, including the popular Fox series Scream Queens, helped her amass approximately $16 million. Breslin now uses her fame and fortune to advocate on behalf of victims of sexual abuse.
Dylan and Cole Sprouse, $16 Million
In the early to mid-2000s, Dylan and Cole Sprouse dominated The Disney Channel with their popular series, The Suite Life of Zack & Cody. That popularity earned them a combined fortune of $16 million. Cole has since expanded his popularity on The CW show Riverdale, while Dylan has focused more on his education and entrepreneurial businesses.
It's possible the brothers didn't wisely invest their earnings over the years. In 2016, Dylan was spotted working in a café. The former child star denied claims that he had blown his fortune and said he was working at the café to stay level-headed.
Dakota Fanning, $16 Million
Dakota Fanning started acting when she was just six years old. She quickly became a popular child star, appearing in I Am Sam, Uptown Girls, Taken, The Cat in the Hat, Coraline, Dreamer, Charlotte's Web and more. Fanning's films have grossed more than $1.4 billion at the box office, and she has an estimated personal net worth of $16 million.
In recent years, Fanning, now 25, has commented that acting was never about the money. Instead, she loved the characters she played. With this mindset, she certainly will continue to earn more money and play more beloved characters.
Jonathan Taylor Thomas, $16 Million
Jonathan Taylor Thomas is probably best known for playing Randy Taylor in the popular ABC sitcom Home Improvement. He grew up on the show — and became a teen idol — but he's also known for voicing young Simba in the 1994 Disney animated film The Lion King. Thomas left Home Improvement before it stopped airing to focus on his academics.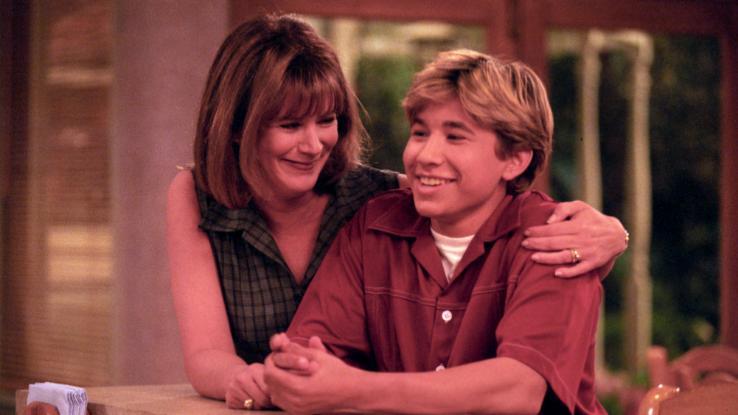 He studied philosophy and history at Harvard University but ultimately graduated in 2010 from Columbia University. He moved on from his acting life, but he still has a net worth of $16 million. The now-38-year-old doesn't necessarily need to work in the entertainment industry anymore, but he still makes casual guest star appearances on television shows, including Tim Allen's Last Man Standing.
Macaulay Culkin, $16 Million
Macaulay Culkin is regarded as one of the most famous child stars of all time, recognized for Home Alone — which earned him a Golden Globe nomination for Best Actor in a Musical or Comedy — and My Girl. He became the first child actor to earn a $1 million paycheck.
The former child actor struggled with controlled substances in the 2000s, and he mostly lives a private life now at age 39. Today, he is the CEO of his own digital publishing website, Bunny Ears. With an estimated net worth of $16 million, he never has to act again.
Christina Ricci, $18 Million
When Christina Ricci was just 10 years old, she starred as Wednesday Addams in the 1991 classic The Addams Family. Her popularity grew in her teenage years with other starring roles, although her career slowed down in the 2000s. Ricci regained some steam in 2011 when she worked on the new television series Pan Am.
Even though the show was canceled after one season, Ricci reportedly earned $125,000 per episode, which helped increase her net worth to an estimated $18 million. She may be all grown up now, but fans will always remember her as Wednesday Addams.
Fred Savage, $18 Million
Fred Savage is a former child star that no one will ever forget. He is best known for his role as Kevin Arnold in the sitcom The Wonder Years, but he also gained popularity playing the grandson in The Princess Bride. Everyone knew Savage in the late 1980s and '90s — as well as his famous brother, Ben Savage of Boy Meets World fame.
With this in mind, it shouldn't be surprising that Savage has accumulated a net worth of approximately $18 million. Not only has he worked as an actor, but he is also a television director and producer. He has invested his money well, so Savage will never have to work as hard as he did when he was Kevin Arnold.
Sean Astin, $20 Million
When your mother is Patty Duke and your adopted father is John Astin — The Addams Family — you're probably destined for stardom. That's what happened with Sean Astin, who made his film debut in the 1980's classic The Goonies. Astin continued to perform in a variety of projects, eventually playing Samwise Gamgee in The Lord of the Rings trilogy.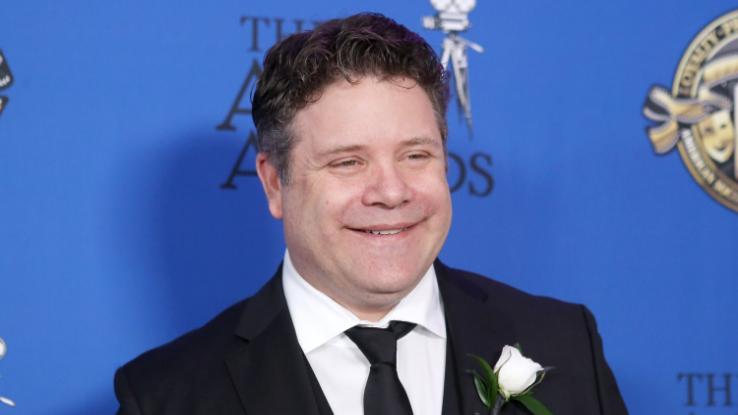 Even though Astin has had a successful acting career, he didn't earn as much money from the trilogy as you might think. He reportedly made a wimpy $250,000 for the first film, and he doesn't earn any royalties off the franchise. Despite those poor negotiations in the past, Astin has a net worth of about $20 million. Apparently, he has saved his money over the years.
Brooke Shields, $25 Million
Brooke Shields started her career as a child model, shooting numerous advertisements for brands like Calvin Klein in her early teens. At the age of 14, Shields broke the record by becoming the youngest model to ever appear on the cover of Vogue — but modeling wasn't her real passion.
Around the same time, Shields decided to switch her career to acting, appearing in Pretty Baby and The Blue Lagoon before taking on her most iconic role as Jade Butterfield in Endless Love. The model-turned-actress managed to sustain her 40-year career and now has a net worth of approximately $25 million. Her career may have slowed down in recent years, but she's still remembered as a beloved child star.
Mayim Bialik, $25 Million
Mayim Bialik is one of the few on this list whose adult career outshines her childhood stardom. She gained new fans as Dr. Amy Farrah Fowler on The Big Bang Theory, but do you remember when she was a child star in the 1990's series Blossom? After the show ended in 1995, Bialik took a break from acting to pursue a bachelor's degree in neuroscience.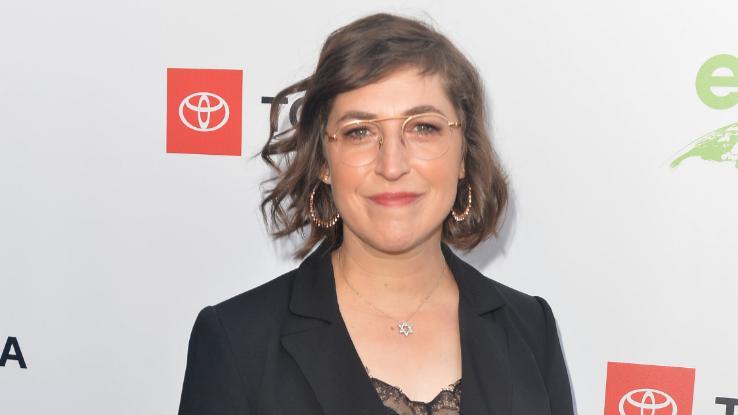 When she returned to television on The Big Bang Theory, she started out earning $175,000 per episode but quickly worked her way up to earning $500,000 per episode. She now has an estimated net worth of $25 million. Thank goodness she returned to television. It was nice watching her "blossom."
Hilary Duff, $25 Million
Hilary Duff is an original Disney Channel star, winning hearts in the early 2000s in Lizzie McGuire. Before that, she also starred in the children's favorite Casper Meets Wendy. Duff was a busy child star, and unlike many other Disney Channel alums, she has managed to keep her nose clean.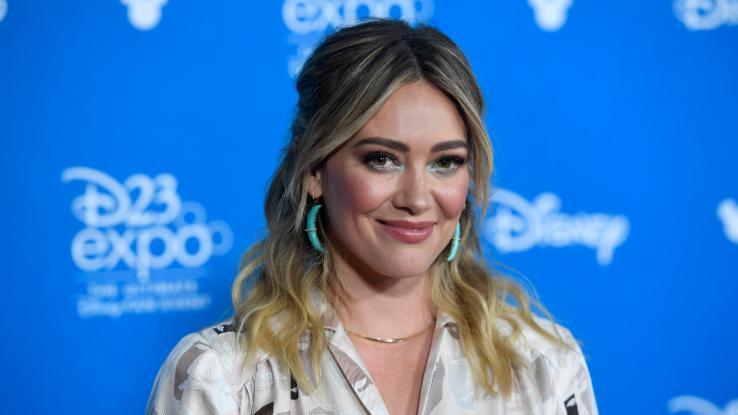 Duff has amassed a $25 million fortune over the years, thanks to a number of successful films, including The Lizzie McGuire Movie, Cheaper by the Dozen and A Cinderella Story. She has also released studio albums and currently plays Kelsey Peters on the TV Land original series Younger. Duff has been smart with her money, using her fortune to help support various charities, including Kids with a Cause and Save the Children.
Shia LaBeouf, $25 Million
Along with Hilary Duff, Shia LaBeouf dominated The Disney Channel in the early 2000s but on his own hit show, Even Stevens. When he moved on from Disney, he appeared in two highly profitable big-screen franchises, Transformers and Indiana Jones. In the late 2000s, LaBeouf was one of the most popular young actors in the industry.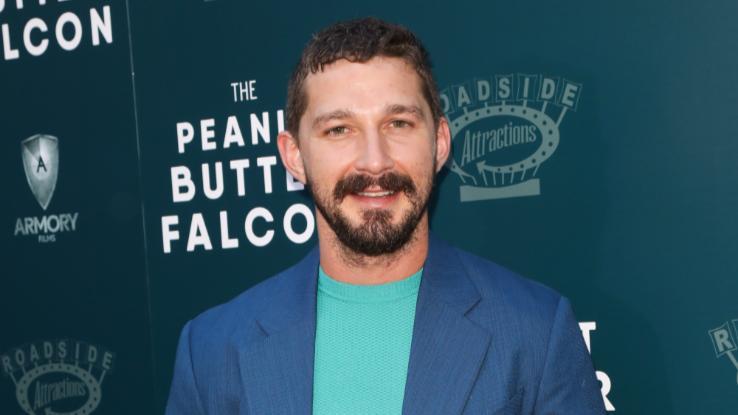 However, like many child stars, LaBeouf lost control due to alcohol addiction, and he was arrested for disorderly conduct. In early 2014, he surprised fans by trying his hand at performance art, which resulted in a not-so-kind meme. Despite his troubles, he has an approximate net worth of $25 million.
Elijah Wood, $30 Million
You may want to first associate Elijah Wood with his role as Frodo Baggins in The Lord of the Rings trilogy, but his career actually started when he was eight years old. He had a cameo appearance in Paula Abdul's music video for Forever Your Girl. He continued acting and appeared in Back to the Future Part II, The Adventures of Huck Finn, Flipper and other films.
Flash forward 30 years, and Wood has earned around $30 million and has more than 100 acting credits. He hasn't performed much in recent years, but it's not like he has to work, thanks to his impressive net worth.
Demi Lovato, $33 Million
Before Demi Lovato rose to fame on The Disney Channel in Camp Rock and Sonny with a Chance, she started her career as a cast member of Barney & Friends, along with once best friend Selena Gomez. She was just 10 years old at the time, but the experience was enough for Lovato to realize she wanted to be in the spotlight.
Following her Disney Channel career, Lovato focused primarily on her music. In recent years, she has powered through numerous highly-publicized personal issues. She has amassed an approximate net worth of $30 million while receiving support from her loyal fans.
Frankie Muniz, $40 Million
In the early 2000s, Frankie Muniz was the biggest child star on television, starring in the hit Fox series Malcolm in the Middle. He earned $30,000 per episode. Muniz also worked on other successful projects as a teen idol, including Agent Cody Banks and Big Fat Liar.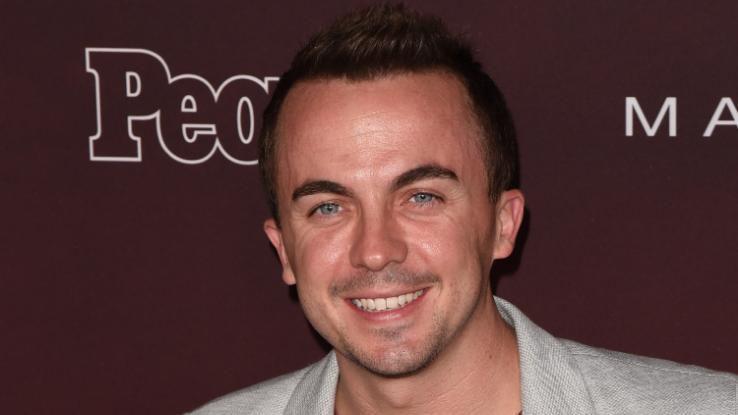 Since 2006, when Malcolm in the Middle ended, Muniz has shied away from the spotlight to focus on other ventures, including racing cars in the Atlantic Championship and becoming a musician. He has wisely saved his money, now estimated at around $40 million, which means he can race as many cars as he wants.
Raven Symone, $55 Million
Raven Symone started her career as the adorable Olivia Kendall on The Cosby Show. It was only a matter of time before she would become a household name, which happened in the early 2000s with her Disney Channel series, That's So Raven. She was one of Disney's first African-American actresses, and she made sure her projects highlighted diversity.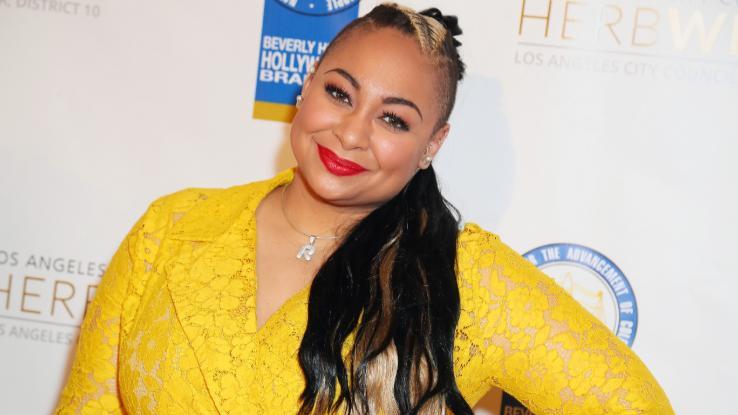 Since graduating from The Disney Channel, Symone has mostly backed away from her acting career. Instead, she has appeared as a panelist on The View. To this day, however, she manages to live quite nicely off her estimated $55 million fortune. She didn't need to see the future to predict her rich fortune.
Britney Spears, $59 Million
As one of the last Mickey Mouse Club stars, the young Spears stood out for her fast dance moves. She later parlayed her star-power into the world of music, helping to kick off the teen pop dance craze of the '90s.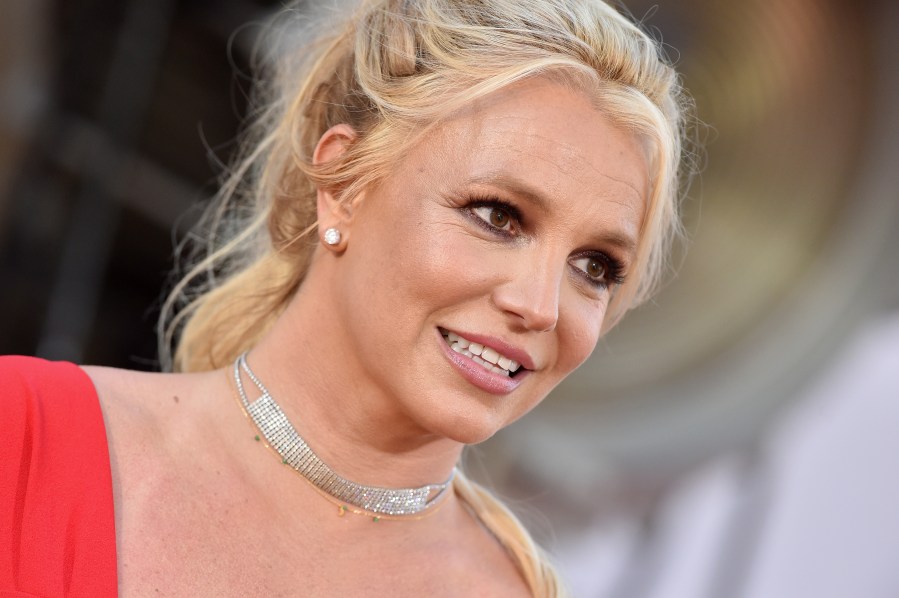 After years of touring, drug abuse and legal troubles, Spears' assets were made public under her father's conservatorship. The troubled entertainer who came from nothing doesn't let the spotlight get to her head- shaved or not. In 2018, court documents revealed she made over 80 trips to Target in one year!
Natalie Portman, $60 Million
Academy Award-winning actress Natalie Portman is known for transforming her body and soul as needed for her film roles. She probably learned this crucial lesson when she started her acting and modeling career at just 11 years old. Producers and directors recognized her potential, and she was hired for big projects, including the Star Wars prequels.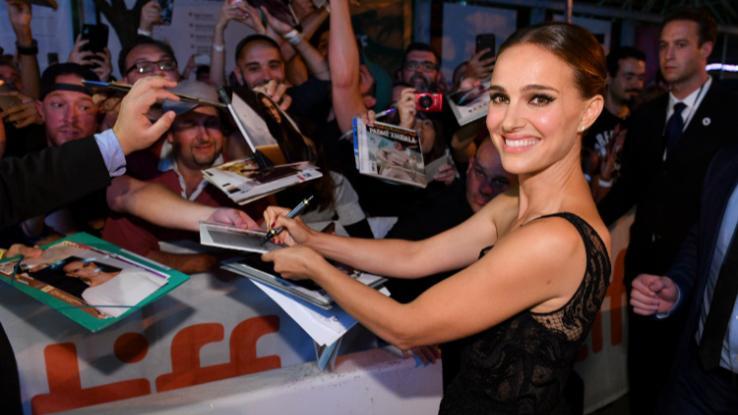 While Portman started as a child star, her career really took off as an adult. She earned an Academy Award for Best Actress for Black Swan, and her resume has many accolades that have led to her estimated net worth of $60 million. Considering she's still active, you can certainly expect that number to climb in the coming years.
Kristen Stewart, $70 Million
Before starring as Bella Swan in the popular Twilight franchise, Kristen Stewart had appeared in several films during her childhood and teenage years, including Panic Room, Speak, Catch That Kid and Into the Wild. When she was 17 years old, she was cast in Twilight. At the time, Stewart had no idea the film would lead to an entire superstar franchise.
While starring in the Twilight franchise, Stewart became one of the richest young actors in Hollywood, earning $34.5 million in just one year. Her career has dwindled in recent years, but that may be because you don't need to push yourself to work with a net worth of around $70 million.
Selena Gomez, $75 Million
Like her former best friend, Demi Lovato, Selena Gomez got her start as a cast member on Barney & Friends. She ultimately received wider recognition on The Disney Channel, starring as Alex Russo in Wizards of Waverly Place. Gomez continued to grow as a teen idol, both in her acting and music careers.
In recent years, Gomez has focused entirely on her music career. Acting is a past memory for her, although she is interested in television production. In 2017, she served as an executive producer of the hit Netflix series 13 Reasons Why. Today, she has a net worth estimated at $75 million.
Emma Watson, $80 Million
Magic hasn't played a role in Emma Watson's sustained career. She managed to land her first role as the iconic Hermione Granger in the Harry Potter franchise on her own. Watson became a household name and acquired the majority of her $80 million fortune from this role alone.
As an adult, Watson has focused on feminist activism. She chooses film roles that support her feminist opinions and values, including Belle in the Disney live-action adaption of Beauty and the Beast and Meg March in Little Women. Watson uses her fortune to support her UN Women campaign, HeForShe, which calls for men to support gender equality.
Daniel Radcliffe, $110 Million
Daniel Radcliffe has enough money — just $110 million, give or take — that he really doesn't have to work anymore. Starring in the title role in the Harry Potter franchise, Radcliffe's charisma as Harry Potter helped the franchise rake in a whopping $6.5 billion. He will always be known as Harry Potter, and the actor hasn't complained about the association.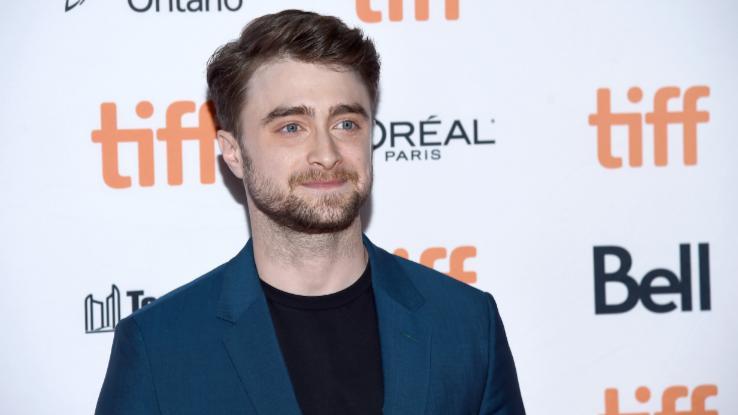 Those films allow him to have a casual acting career now, starring in adult-oriented and independent projects of his choosing. He maintains a semi-private life out of the media spotlight, but if fans want their picture taken with Harry Potter, Radcliffe usually stops to make them happy.
Drew Barrymore, $125 Million
Drew Barrymore was born into the iconic Barrymore acting family, which includes her grandfather, John Barrymore. She was destined for greatness the moment she was born. At just 11 months old, she began earning money in commercials. Fans finally saw her adorable potential in her breakthrough performance in Steven Spielberg's E.T.
Despite some personal dilemmas, Barrymore revived her career in the 1990s with several box office hits, including The Wedding Singer, Ever After, Never Been Kissed and Charlie's Angels. She eventually founded her own production studio, wine company, beauty line and home décor line. Her successful career helped her earn $125 million, and it doesn't look like she's planning any more breaks anytime soon.
Miley Cyrus, $160 Million
Miley Cyrus is another Disney Channel alum who has had an eventful career. She rose to fame in the hit series Hannah Montana. Back then, she only earned $15,000 per episode, but she worked on many other projects as a teen idol that helped her rake in millions.
Since 2013, Cyrus has focused primarily on her music career, releasing hit songs like Wrecking Ball. She has re-imagined her image several times, but for the most part, she has managed to hang on to her estimated $160 million fortune. Cyrus is always working on a project, which has helped her save her impressive earnings.
Ron Howard, $160 Million
Ron Howard is one of the most popular and iconic child actors of all time, first rising to fame as Opie Taylor on The Andy Griffith Show. As a teenager, he went on to star in another iconic sitcom — Happy Days. Following that show, Howard decided to step away from acting to focus on his directing career.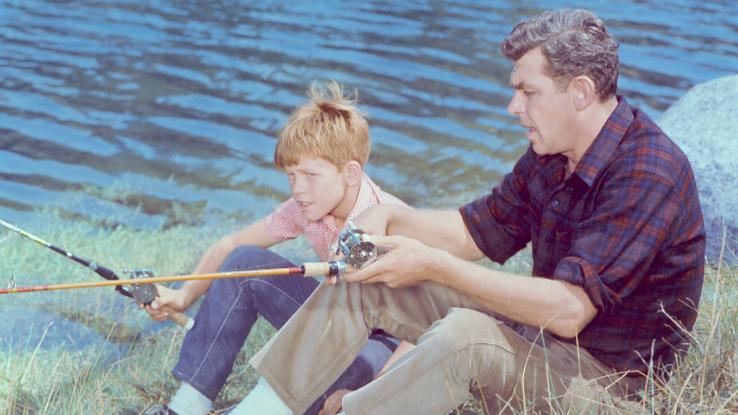 Howard's directorial achievements, including Apollo 13 and How the Grinch Stole Christmas, have been even more successful than his acting accomplishments. Because of this, Howard has earned an impressive net worth of $160 million. He's been in the industry for more than 50 years and hopefully won't take a break.
Christina Aguilera, $160 Million
The talented singer first found fame on Star Search before joining the Mickey Mouse Club as the show's tiny diva. Aguilera later topped the Billboard charts and capitalized on the '90s teen pop scene alongside Britney Spears and The Backstreet Boys.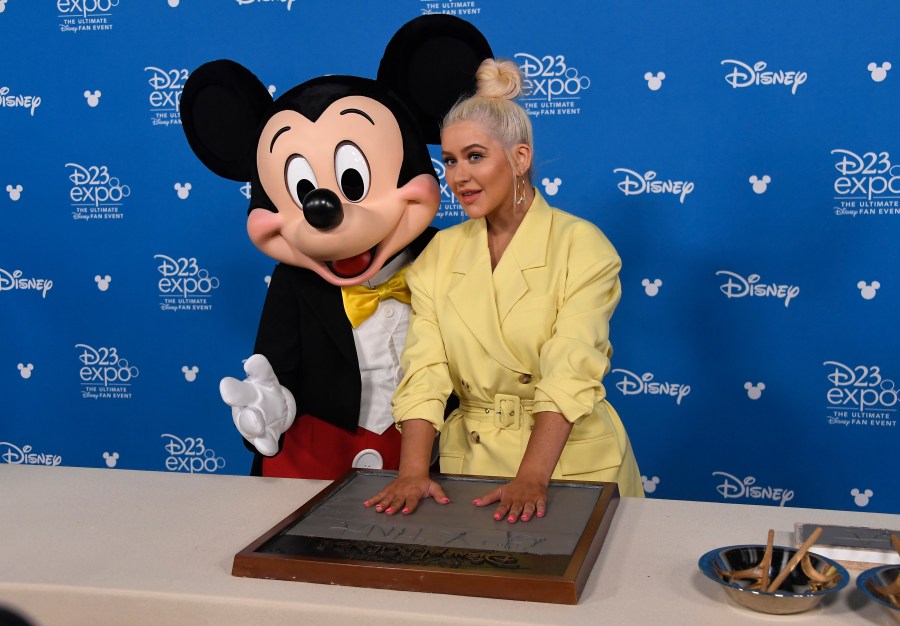 The Disney legend later found success by releasing more revealing and self-empowering music with albums like Stripped and Back to Basics that sold over 75 million records. After starring in movies with Cher and coaching singers on The Voice, Aguilera could easily retire with her $160 million fortune. 
Justin Timberlake, $230 Million
Another former Mouseketeer, Justin Timberlake was Disney's '90s pre-teen heartthrob. After the Mickey Mouse Club was canceled, Timberlake danced his way into the '90s pop group *NSYNC and made boy band history.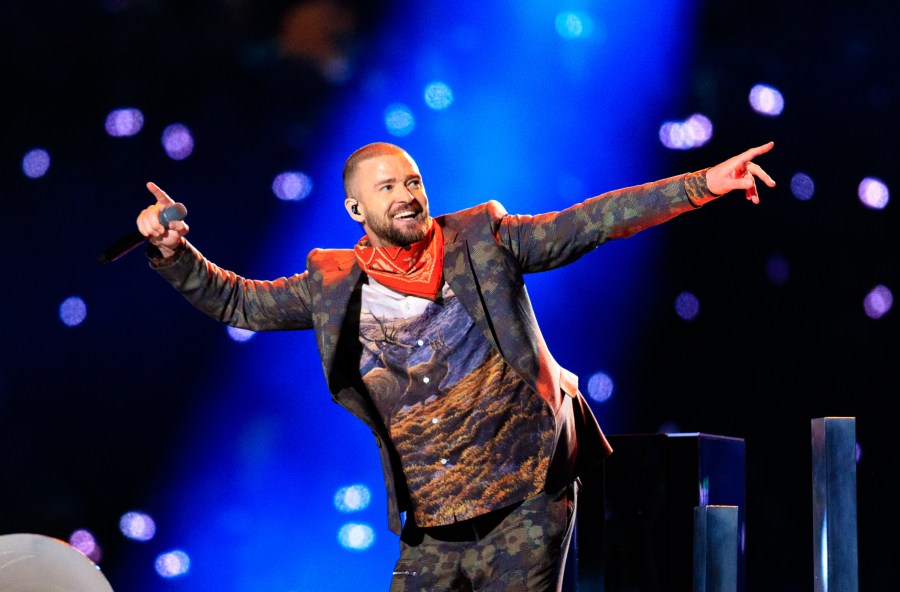 After going solo with his own record deal, Timberlake became a major triple threat. He was an internationally recognized musician, movie star and comedian on Saturday Night Live. After his latest album failed to reach listeners, he could easily retire with his crazy fortune.
Leonardo DiCaprio, $260 Million
Fans probably forget Leonardo DiCaprio had a career before starring as Jack Dawson in Titanic. In fact, before starring in the blockbuster film, DiCaprio appeared as a teen actor in popular shows like Growing Pains and Santa Barbara. He learned the ropes early, which proved to be helpful for his later career as a successful, dedicated actor.
Now, the Academy Award-winning actor has a net worth of approximately $260 million. He doesn't have to work anymore, but you can be sure he will. DiCaprio is a determined actor who loves improving his craft, and he will never stop working.
Justin Bieber, $285 Million
It seems like ages ago when Justin Bieber — and everyone else — was singing his hit song Baby. He became pop music's wealthiest teen idol, making the leap from YouTube to the Billboard charts in 2008. Since then, he has sold an astonishing 100 million records, resulting in an estimated net worth of $285 million.
Of course, money doesn't buy you happiness, and Bieber knows this firsthand. He has repeatedly been arrested for erratic behavior. He should be looking forward to enjoying his future — and his fortune — but, instead, he struggles with many personal issues. Here's to hoping for the best for the former teen idol.
Mary-Kate and Ashley Olsen, $400 Million
There aren't any child stars like Mary-Kate and Ashley Olsen, who rose to fame as infants when they starred as Michelle Tanner in the iconic family sitcom Full House. Young children identified with the Olsen twins, especially when they starred in and produced successful films through their own company, Dualstar.
The Olsen twins had built their own empire by the time they started middle school. They owned a fashion line, a fragrance and a cosmetic line. Since childhood, the twins have earned a record-breaking $400 million. You don't hear much about the Olsen twins in entertainment these days, but that's because they have both moved on to other ventures.