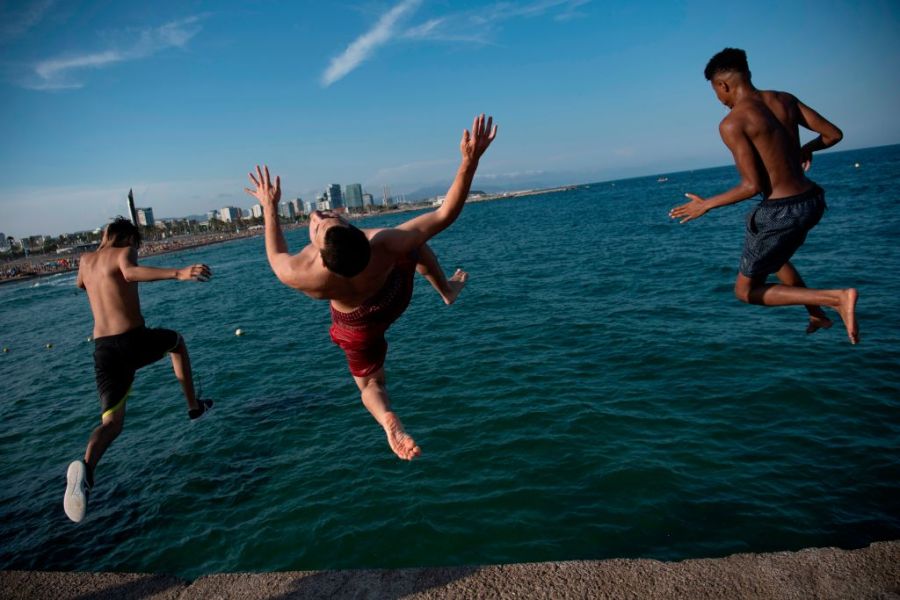 Travel to Europe is hugely popular, and Spain is a significant draw to the continent for visitors worldwide. According to Statista, the United Kingdom, France, and Germany have topped the list of leading source markets for tourism in Spain for several years. Maybe it's the delicious food, the stunning beaches, or the mandatory afternoon nap.
But Spain is a big country, and what it feels like to visit Spain will change a lot depending on your destination. Each city within Spain has its unique flavor, so you can either visit all or consider which one most piques your interest. Ibiza is the ideal location for a romantic getaway in Spain. Seville offers an intriguing blend of Spanish and Islamic culture. Madrid's heart beats art, both historical and modern. Valencia's culture mingles with its African neighbors and is the perfect place to bask in nature. San Sebastian is the opposite of Valencia, offering appreciation for ancient architecture and bustling nightlife. Let's explore these five destinations more so that you can plan your perfect holiday!
City of Madrid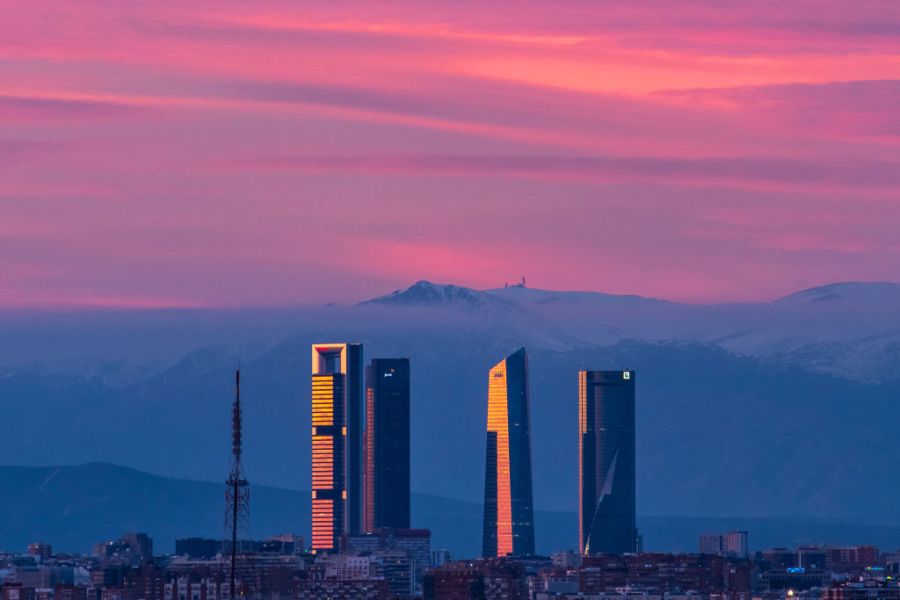 Located in the center of the country, Spain's capital city is a dream for art lovers and history buffs. There are three major museums that art lovers will adore. Reina Sofia Museum is the home of modern art pieces. Prado Museum displays the former royal art collection, while Thyssen-Bornemisza Museum showcases ancient and contemporary art. The three museums are close, forming the Golden Triangle of Art. When you've taken in all of the art you can manage, Buen Retiro Park, a UNESCO world heritage site and green space, is also worth exploring.
A Madrid tour is incomplete without visiting the Royal Palace and Gardens. The Royal Palace of Madrid is the monarch's official residence and a location for official state events. Afterward, visit the Puerta del Sol, Spain's 'kilometer zero,' the point from which distances on the Spanish road network is measured. The Puerta del Sol is also significant historically for many reasons, including being the scene for Spanish resistance to Napoleon in 1808 and 1931.
When deciding where to stay, remember that Madrid is a massive city, that's more accurately described as a grouping of several towns altogether. That's to say that from neighborhood to neighborhood, the city can feel wildly different. Stay in Barrio de los Austrias if you're a history lover who wants to be surrounded by Medieval architecture. Chueca is the gayborhood, and it's the place to be if you're traveling for food, drink, and nightlife. Perhaps our favorite neighborhood is Barrio de las Letras, where you could grab a drink at a bar frequented by Hemmingway and Cervantes in days past.
Fans of Netflix's hit series, La Casa de Papel (Money Heist), will recognize spots around Madrid from the show. The Spanish National Research Council served as the Royal Mint of Spain due to similar exterior features. Ministerio de Fomento (Ministry of Public Works and Transport) was the location of choice for the Bank of Spain. Fans can visit these places to relive their favorite moments.
Donostia-San Sebastian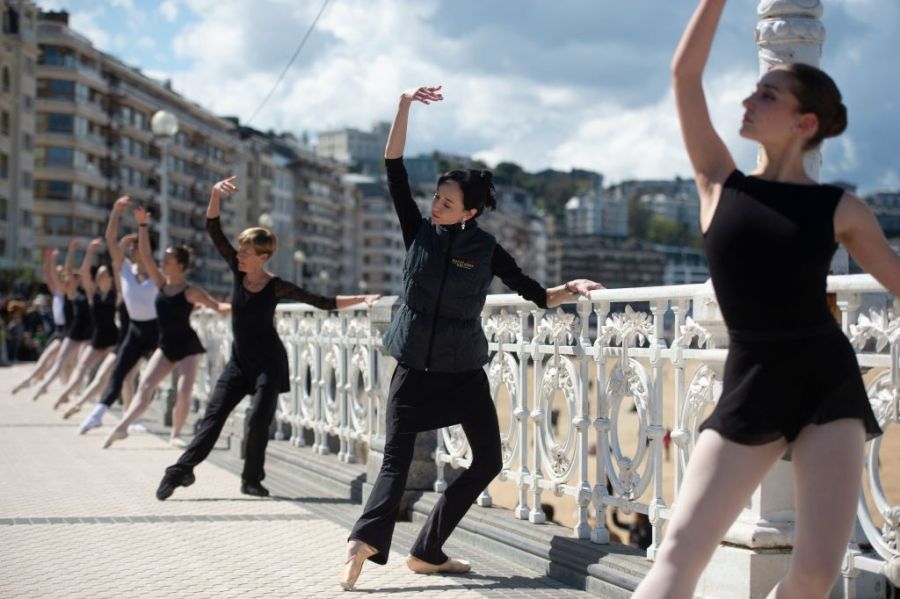 Donostia-San Sebastian is a popular resort town in Spain's Basque County, a mountainous region. It sits just at the edge of La Concha Bay and is rich in culture, food, and coastal experience. Bahía de la Concha is the most-famous white beach at San Sebastian. It's more than a kilometer long, boasting warm and calm turquoise waters. Additionally, La Concha Beach ranked #1 out of 82 on TripAdvisor's list of things to do in San Sebastian.
Tourists take a break from the beachfront to explore ancient Spanish architecture at Parte Vieja (Old Town). The most notable attractions are the Neoclassical municipal library and Iglesia de San Vicente, a 16th-century gothic church. The nearby traditional food stalls offer up a much-needed, nutritious meal after a long day of exploring. Of course, wherever you go in Spain, we recommend at least one meal of traditional Basque tapas.
Even though the city itself is pretty small, with a population of just under 200k, there is plenty to do and see during your stay. Nature and history lovers are also in for a treat, courtesy of Monte Ulía and Monte Urgull, two green spaces great for hiking and exploring. The Castillo de la Mota, a 12th-century fortress that looks like your best sand castle come to life, is located on Monte Urgull. The Teatro Victoria Eugenia is located in the central part of the city and is home to a variety of cultural events and music concerts.
Your visit to San Sebastian won't be complete until you visit Palacio de Miramar, an 1888 palace designed in Tudor style. It serves as the vacation spot for the Spanish Royal Family during the summer holidays. The palace is open to the public every day unless there's an event there.
Valencia
Valencia is an important Spanish city, both for trade and tourism activities. It's a port city on the southeastern coast, where the Turia River joins the Mediterranean Sea. Valencia offers a unique experience compared to other Spanish cities, with over 300 sunny days a year and miles of bike trails, this destination was made for nature lovers.
Valencia is home to several futuristic developments. The Hemisfèric, for example, has the largest screen room in Spain. It's a 900-square-meter planetarium, Laserium, and IMAX cinema, with innovative architectural design. Valencia also has a second futuristic building, the oceanarium. L'Oceanogràfic València is the largest aquarium in Europe. It showcases the main seas and oceans of the planet and an extensive display of marine life, including sea lions, Beluga whales, sharks, and manta rays. Specifically, 550 different species are brought to life by 45,000 individuals. The Valencia Science Museum wraps up the futuristic developments category. It features four floors of both permanent and temporary exhibitions. While most museums forbid visitors from touching items, this one allows its guest to do just that.
Valencia also offers an incredible wine and dine experience. Easy access to the sea and proximity to acres of farmland means that the food in Valencia is fresh and locally sourced. Explore the old town as you wash down the tapas with wine. Order a dish of paella, which is said to have been invented in Valencia. Or sit down at Bar La Pilareta, where you can try a clóchina- a type of mussel that only lives in the waters of Valencia.
Resort Island of Ibiza
For travelers from all around the world, Europe exudes an aura of romance, making it one of the destinations of choice for couples. In particular, the resort city of Ibiza is an ideal location for couples as there are many activities there that are designed to bring couples closer.
Thinking of taking that special someone to Ibiza?
The warm, inviting beaches call for a cold drink at the beach club, and there's also convenient access to swim in the nearby ocean. You could also visit Ibiza's old town, a UNESCO world heritage site that is rich in centuries-old history. Furthermore, couples can take a walking tour or a self-guided wander and rekindle their love by discovering new things.
The hustle and bustle of daily life can separate couples who don't share activities. Consider biking with your partner as you explore the city. Alternatively, remember your dating days by hopping from bar to bar and dancing into the night. Ibiza has some stellar nightlife.
Seville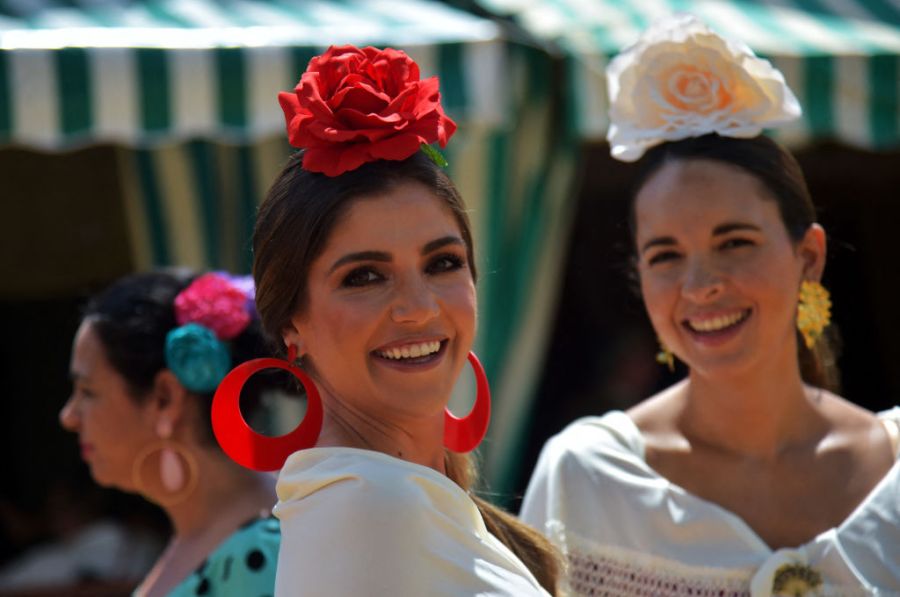 Seville, also known as Ishbilya in Arabic, was an important city in the Islamic period. It first rose to greatness in 1088 under Berber Almoravids and Almohads, who ruled Spain and North Africa. In 912, the Umayyad, Abd Al-Rahman III, made history in Muslim Spain by abolishing taxes that weren't following Muslim tradition. He also ensured fair delivery of justice. Seville is a Muslim-friendly town boasting several halal restaurants and mosques, including the Islamic Center of Sevilla and the Masjid al Hidaya.
Other attractions to enjoy include the oldest palace still in use in Europe— the lcázar Real de Sevilla. You could check out the Plaza de Toros de la Real Maestranza'— the largest bullfighting arena in Spain. And we think everyone can find something to love at Park Maria Luisa, a famous green park that drips in flowers overflows with fountains, and offers plenty of shady spots to overheated travelers.
When it comes time to slow down and recharge with a nice meal, you may find yourself overwhelmed by the options. One option would be to plan a food tour early on in your visit so that you can sample bites from a variety of vendors and decide where you'll return for your next full meal. For a culinary adventure, stop by Casa Ricardo. This restaurant has no menu, and the staff is happy to chat with you about your preferences and order something they think you'll love.