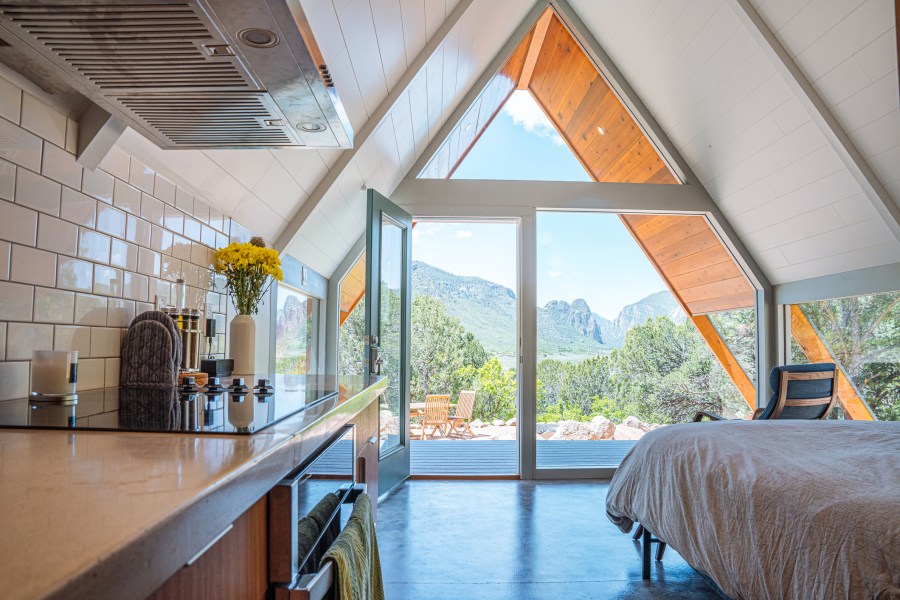 Accommodation is an essential part of every trip. And finding a spot to rest your head that feels both luxurious and homey is the icing on the cake. If you are traveling as a large group, a vacation rental will comfortably hold everyone. Instead of splitting up across different hotel rooms and floors, you all get to be under one roof. Not to mention that holiday homes can be significantly more affordable than hotel rooms, with the added bonus that you can cook yourself a meal every so often to save on food. However, not every holiday home will provide you with the comfort you need.
So, how do you find a vacation rental suitable for you? What do you need to look out for to ensure that you have a relaxing vacation experience, and don't end up feeling like a stranger living under someone else's roof. Here are a few questions to guide you on your holiday home hunt.
How Can You Make Sure You're Getting a Good Deal?
There is no standard rate for holiday home rentals. Factors like the local cost of living, amenities on the property, and the size of the local tourist industry will influence rental rates tremendously. Whether or not you're booking through a major vacation site like Airbnb or Vrbo, looking around those sites to get a sense of prices in the area is a good place to start.
We also recommend that you be on the lookout for hidden fees. It can be easy to think you've snagged a great deal, only to find that the cost of your rental has gone up significantly after you factor in things like cleaning fees and charges for additional guests. Some rental properties will also ask for large deposits in the case of property damage. You can either steer clear of these properties all together, or do your due diligence and take photos of the property at the beginning and end of your stay.
How Is the Surrounding Environment?
When booking your long-term vacation rental, photos on the property's website will appear appealing. Sometimes these photos will appear so idyllic that people will forget to inquire about the surrounding area. In addition, some homeowners may fail to provide concise descriptions of the property's exact location.
To start with, do a google search of the property and scope out the surroundings using the satellite view. If you're unable to locate it on google maps, call the owner and inquire what features exist within a 5-mile radius. Are you right next to a beautiful lake? Or are you going to hear the roar of a train on the train track out your window? Depending on how you intend to spend your vacation, you can ask about the availability of nearby businesses, like restaurants or bike rentals.
Knowledge about the property's environment can help you adequately plan for the trip. For example, if the beach is a walk away, you can pack a pair of swimming gear or carry it with your surfboard.
It is also imperative to inquire whether there is any road or construction activity ongoing. It would be upsetting to spend your vacation waking bright and early to the sound of nearby roadwork.
Is There Internet and Cell Reception?
This question might not feel like a big concern if you're taking a trip with the explicit goal of disconnecting. But if you need to be checking email or calling family members back home, then you'll definitely want to know what the cell coverage and internet situations are. And even if you are hoping for a technology detox, being able to make a call or two, especially in an emergency, is very important.
Ask your host whether the property gets good reception. If not, inquire whether they have a landline available.
What Supplies Do You Need to Bring?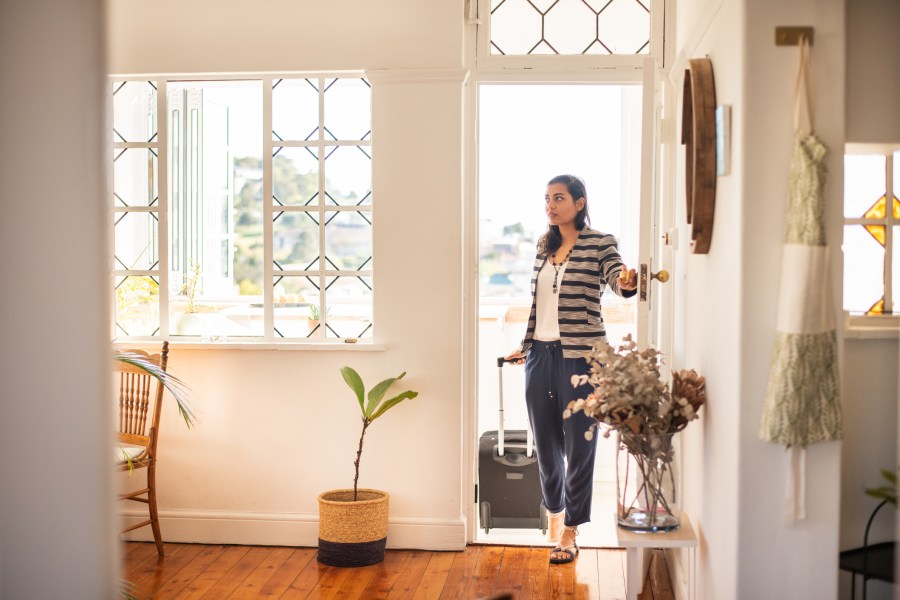 Vacation rentals offer different provisions. For instance, one rental may ask you to bring your essential supplies such as toilet paper and soap. Others may ask you to bring your own bed linen. If you're in the company of a large group, this can be devastating on arrival.
If the rental does not provide some of the essential items you need, you can buy and ship them to the house. If you go this route, be sure to inform your host ahead of time to arrange for the safekeeping of your items. Alternatively, you can purchase the supplies from a local store, assuming that there is a store nearby. The more remote your destination, the more careful you want to be about reading the fine print ahead of time.
Is There a Cancellation Policy?
It is common to have a change of plans before your getaway. Most vacation rentals include information regarding their cancellation policy, and if the policy isn't published on their website, be sure to ask for it before booking. Reading through the fine print gives you insight into the rental's terms and conditions if you have to cancel last minute.
Some rentals give the option of a full refund if you cancel early. Others may offer a percentage refund based on the cancellation time. Knowing about a rental's vacation policy will help you make an informed decision about whether to obtain travel insurance for your trip.
How Can I Spot Fraud When Booking a Vacation Rental?
The influx of holiday homes in the market paves the way for fraudsters and con artists. The best way to steer clear is by booking your holiday rental through accredited websites. Since most websites vet property listers for factual information, this puts you in the clear of any con.
Be conscious of the obvious red flags when booking a vacation rental. Red flags can include:
Incorrect property information, like an address that doesn't come up when you search for it. Many rental scams use pretty pictures from a real rental property alongside make up details.
Asking for payment in the form of wire transfer or gift cards. Booking a property with your credit card comes with some built in consumer protections. Scammers know this and will want you to pay them through means that you won't be able to recuperate once you figure out what happened.
High pressure email to book quickly or aggressive words from the homeowner. Scammers want you to commit to the deal before you've had time to think it through. If a message from the owner or property manager doesn't sit right with you, best to move along.
Here are a few other helpful tips to help you steer away from scams, so that you can let go of your worries and focus on having a great vacation.