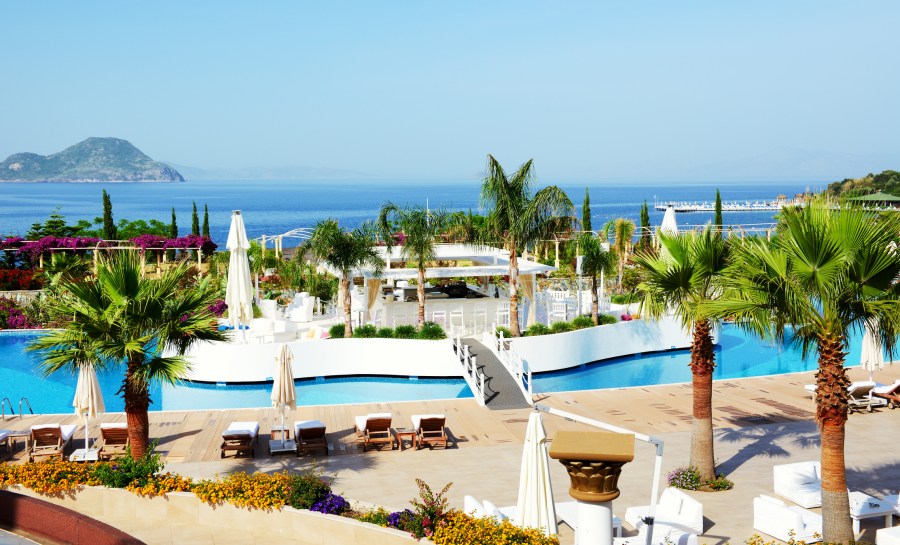 Are you looking for a luxurious getaway trip to Southern Europe without spending a fortune? All-inclusive resorts are a great way to enjoy unlimited luxury while getting your money's worth. These packages usually cover all your travel, accommodation, and food expenses. Often, all-inclusive packages also include a load of on-site recreational activities for kids and adults alike. This way, you're set to enjoy a relaxing, fun-filled holiday without that awkward bank balance check at the end of your trip. Whatever your budget, there are a variety of exciting destinations to choose from. So whether you want to swim in Turkey's turquoise sea waters or explore Greece's ancient ruins, there's an all-inclusive resort in Southern Europe waiting for you.
Club Med Cefalù, Italy
Located in a coastal city in Sicily, Italy, Club Med Cefalu resort is a country club-style resort offering an all-inclusive luxury package. This includes all-day dining and open bar snacking to your fill.
The resort overlooks the Cefalu Bay with a picturesque rocky cliff rising from the Tyrrhenian Sea. It neighbors a fishing village, Cefalu, where its name comes from.
Furthermore, the resort offers unlimited water and land sports. You can indulge in activities like archery, kayaking, sailing, yoga, or set out on your paddleboard at sunset, all included as part of your stay. Alternatively, you can hike into the countryside during winter, exploring the Sicilian culture.
Notably, Club Med Cefalu has seen recent renovations, so you'll experience a freshly transformed luxury experience.
Hotel Riu Oliva Beach Resort, Spain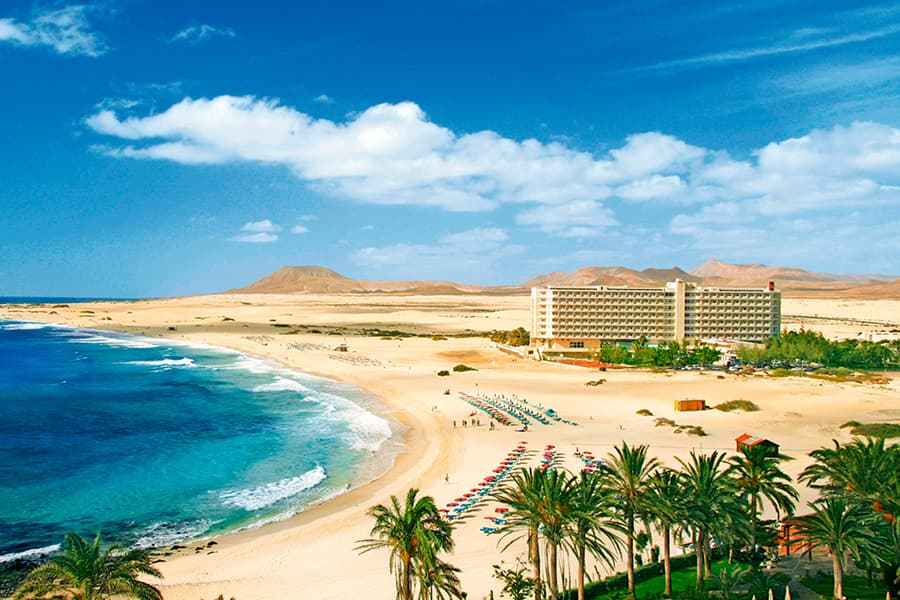 If you're looking for dune scenery with an 11-kilometer sandy beach, Hotel Riu Olivia Beach Resort is open to you all year. Some of the property amenities in the all-inclusive package are swimming pool areas, an on-site restaurant, and a lounge area.
The resort is located in Corralejo, Spain, where visitors can relax surrounded by miles of natural beauty. But the resort also offers various entertainment programs for adults and kids, so you can choose to either keep busy with activities or relax at their massage or hair salon.
Throughout the day, you can enjoy a wide variety of exquisite cuisines and, in the evening, engage in the hotel's nightclub events.
Creta Maris Beach Resort, Greece
Creta Maris Beach Resort is a vacation getaway nestled away in the sun-soaked, secluded beach of Hersonissos, Greece. It boasts a charming mix of tradition, elegance, and Cretan hospitality. Thus, the resort welcomes family and friends with activities to suit each party. These include pool areas, an outdoor cinema, and a waterpark for kids of all ages.
Its village-style classic Greek layout will surely spark your interest, as you settle into the piazzas and gardens overlooking the crystal clear blue ocean. Additionally, the numerous bars and restaurants will keep you well-fed and your tastebuds intrigued on your holiday in Crete.
Adler Thermae Tuscany, Italy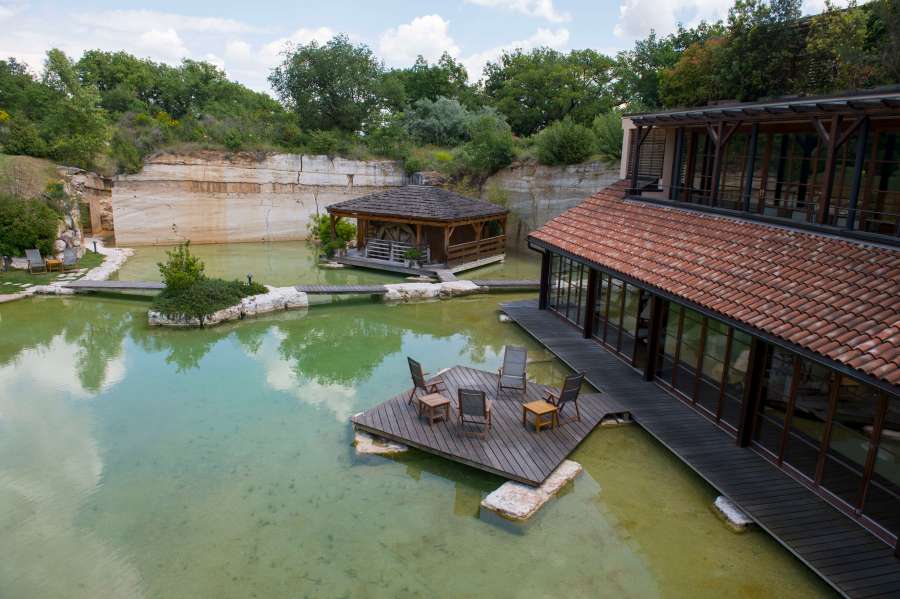 Another rare all-inclusive wellness resort is the country house style Adler Thermae Tuscany resort. It's tucked away in the hilly Tuscan landscape, lending itself to both personal relaxation and cultural exploration.
The resort offers an excellent array of amenities with glorious panoramic views of the countryside. Its package includes thermal and sports, indoor and outdoor pool areas, a wellness sauna and steam baths, and an exclusive gym. If you want to venture outside the walls of the resort, you'll find biking, golfing, and horseback riding all at your fingertips.
Bellis Deluxe Hotel, Turke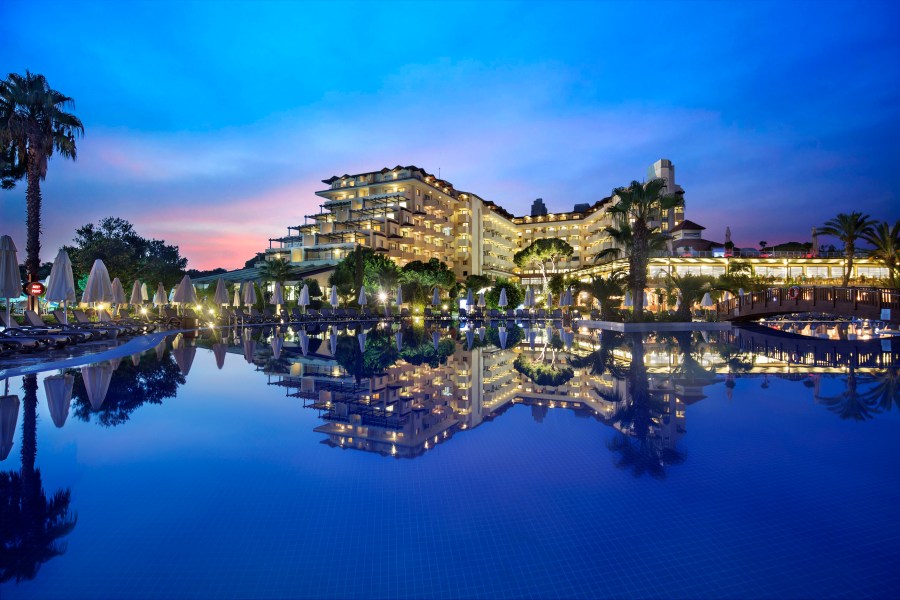 Enjoy a holiday gateway on a private beach by the deep blue waters of the Mediterranean Sea. Bellis Deluxe Hotel is contained within a large estate surrounded by pine trees. It offers five outdoor pools, an indoor pool, an aqua park, a fully-equipped fitness center, and a Turkish sauna.
Visitors can enjoy open bars and restaurants and also try out their outdoor activities like pilates, tennis, or football. If you're trying to find a spot that will keep your kids engaged, the Pony Kids Club can set up horse riding activities with a special kids' restaurant, among several other activities and workshops.
The Westin Dragonara Resort, Malta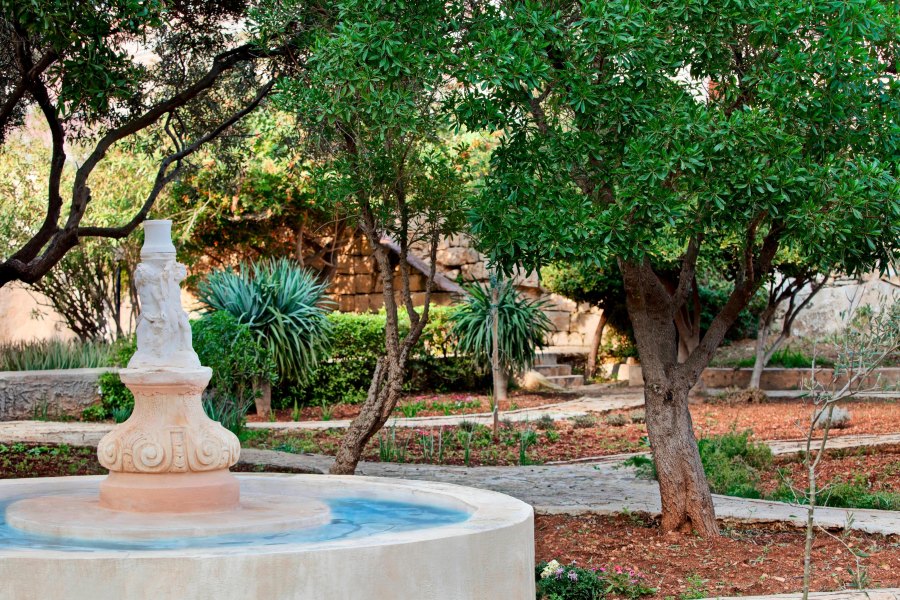 Get exclusive family-friendly on-site recreational activities and Maltese cuisine in Westin Dragonara's gateway to luxury in Malta. With Westin Dragonara, you can choose between garden-view and ocean-view suites. But all guests get to enjoy an exquisite water-edge setting on a natural peninsula overlooking the Mediterranean Sea.
The resort offers casual dining specializing in homemade-style food, an impressive pool terrace cascading down to the sea where you can access each club – and relaxing cocktails. Here, you'll discover Malta's largest island and tranquility in its favorable climate.
ClubHotel Riu Guarana, Portugal
A hidden gem among islanders is the Algarve region in southern Portugal. If you want to add exploring Algarve to your bucket list, then the ClubHotel Riu Guarana is an excellent all-inclusive resort for your stay.
Firstly, you will get access to the resort's indoor pool, steam baths, and air-conditioned rooms with complimentary hair dryers. Additionally, massage therapy is available if you're looking for some personal relaxation time. Further, the resort features a gym and entertainment activities like a nightclub for the ultimate holiday trip.
And while your all-inclusive resort takes care of your travel, accommodation, and meals, you can freely set out to explore the 15-minute walk along the red rocky coastline.
One&Only Portonovi, Montenegro
For access to the expansive sea, idyllic villages, and fascinating old towns, Montenegro is a must-visit holiday destination. Fortunately, the all-inclusive, luxury One&Only Portnovi resort recently opened its doors to US travelers.
With remarkable mountains and hidden beaches to explore, you can set camp at the resort's Venetian-inspired palace setting and from there access its private beach and natural settings, as well as the wellness center.
For your culinary enjoyment, you'll have access to a Michelin-starred chef who focuses on fresh seafood at the resort's main restaurant, Savia. Plus enjoy pan-Asian inspired eats and live cooking at cocktails at the Tapasake Club.
There are optional tennis, fitness, or scheduled activities to consider like yoga and hiking that add to the on-site recreational activities available to you. Alternatively, you can head out on sea or field excursions to discover hidden islands.