With the 2023 vehicle model year getting underway, many drivers are already asking questions about the best SUVs for 2023. There are some amazing designs this year, including several standouts that can meet nearly any household's needs. If you're about to shop for a new vehicle, start here with a look at the best SUVs for 2023.
The Best SUVs for 2023
Best SUV for Families
Having an SUV with a third row of seating can make getting around easier for larger families. In this category, the Kia Telluride is a standout option. The cabin is comfortable and features high-quality materials, making it seem more luxurious than its price point would suggest. Plus, the capable 291-horsepower V6 engine in the Telluride X-Pro does well for daily driving, and it can support up to 5,500 pounds of towing when properly equipped.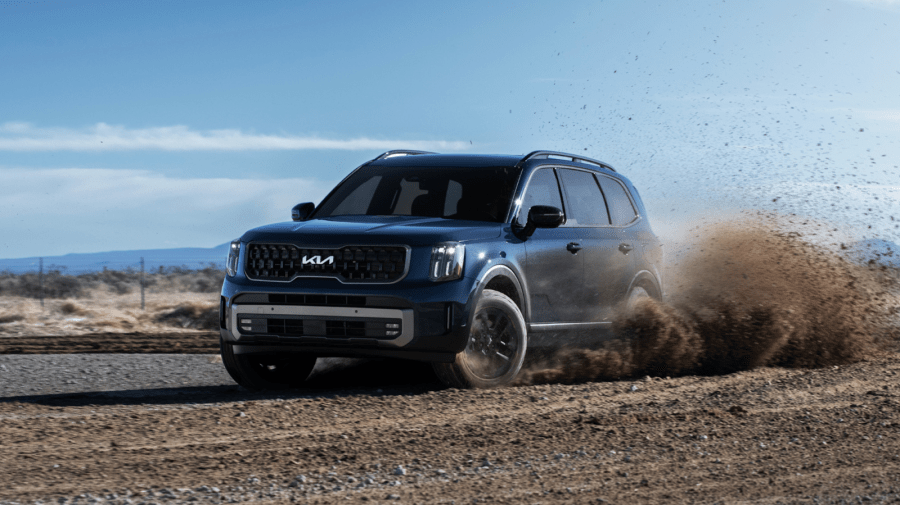 Additionally, it's an IIHS Top Safety Pick, featuring all of the safety features you'd want in a family vehicle. You get all of the classics along with safety seat alerts, cyclist detection, driver attention monitoring, and a few others that come extra in some other vehicles.
Ultimately, the vehicle can seat seven to eight passengers comfortably, giving most families some room to spare. Plus, it offers best-in-class cargo space, and all-wheel drive is an available option.
Best SUV for Seniors
Seniors usually need an SUV that's compact enough to be comfortable as a daily driver but large enough to transport grandchildren when the need arises. For a vehicle that falls into that sweet spot, the Kia Sorento is a solid choice. It offers seating for up to seven and a whole slew of safety features, including auto emergency braking, forward collision avoidance, blind spot assistance, and more.
With the standard 2.5 liter engine, you get a reasonable 26 MPG, so it can work well as a daily driver. As an added bonus, you can also get the Sorento in hybrid and plug-in hybrid versions. With the hybrid, you get fuel economy closer to 37 MPG, and the plug-in hybrid offers 79 MPGe.
Best Small/Compact SUV for City Drivers
If you're looking for a small SUV that was designed with city drivers in mind, the Hyundai Venue is a solid option. Technically, it's a subcompact SUV, so the form factor makes it easier to navigate narrow roadways, park in smaller spaces, and zip through city traffic.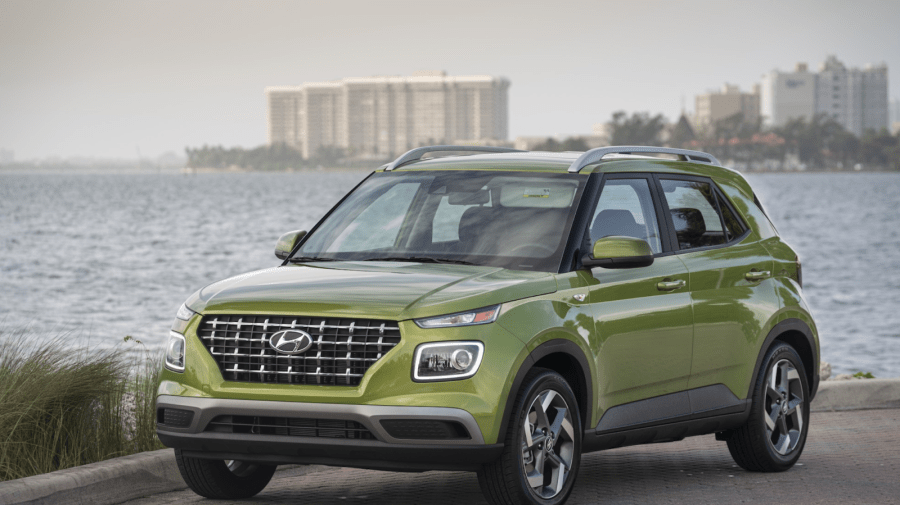 Additionally, it comes with a slew of features that work well for cities. Along with forward collision warnings, driver attention alerts, and lane keep assist, you get forward pedestrian detection on every trim level. If you go with the Limited, there's also cyclist detection.
Overall, the Hyundai Venue is also affordable, with the lowest trim model starting below $20,000. The MPG is also reasonable, coming in at 31 MPG combined, and making this one of the best SUVs for 2023.
Best Hybrid SUV
If you're in the market for a hybrid SUV, the Toyota Rav4 Hybrid is a solid choice. It has a combined MPG near 40 MPG, which is reasonable considering its size. Plus, it's roomy without feeling overly large, making it comfortable for road trips or as a daily driver. The look of the vehicle is also less bulky than some alternatives, and you can get one of the lower trim levels for under $30,000.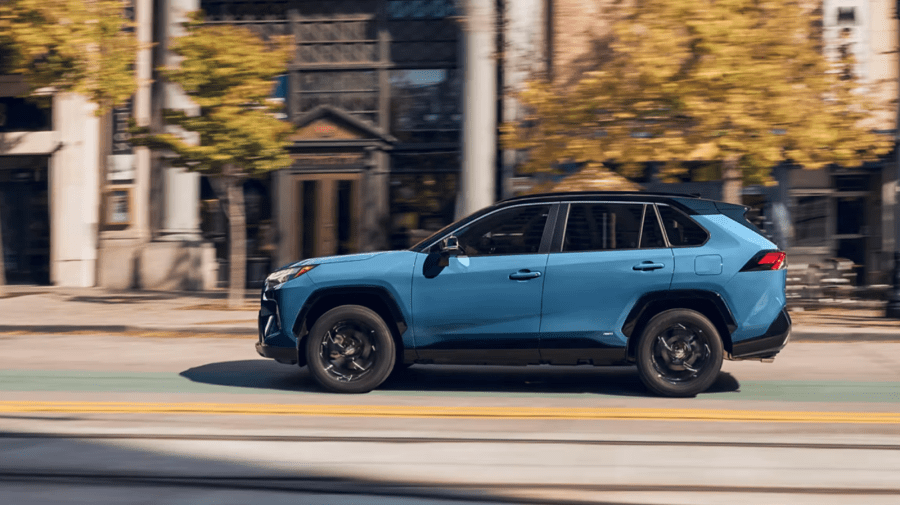 One area where this SUV stands out is its ride. It feels nimble and stable, all while offering a quiet cabin. Plus, the controls are user-friendly, and the company has a reputation for reliability, which can bring some additional peace of mind.
You can get all of the safety features you'd expect, along with a decent infotainment system. Ultimately, there's a reason that the Rav4 is a best-selling SUV, and the hybrid version brings everything to the table and a bit more.
Best Midsize SUV
For a top-notch midsize SUV, the Honda Passport is a standout option. Its fuel economy generally lines up with the competition, and the pricing is about what you'd expect in this class. When it comes to style, the Honda Pilot feels incredibly luxurious, and you can comfortably seat six to eight people, depending on the configuration.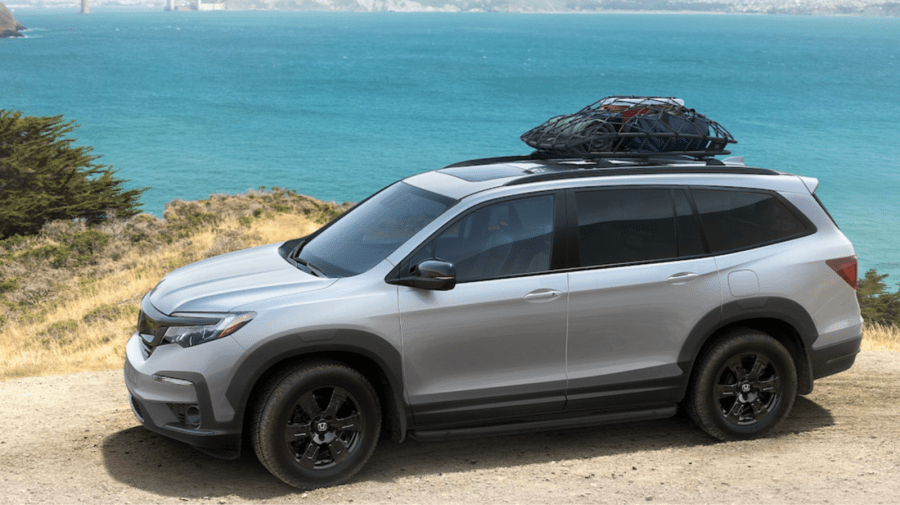 When it comes to safety features, you get everything you'd expect, including blind spot monitoring and cross-traffic monitoring. When it comes to the cargo room, you have a surprising amount of space, even with the third-row seating.
Finally, there are seven different trim levels. Whether you want a rugged design for heading off road or a comfortable version for long road trips, there's a trim level for you.
Best Luxury SUV
When it comes to the best SUVs for 2023 that prioritize luxury, don't overlook the Genesis GV80. While it isn't inexpensive, with a starting price above $55,000, it costs less than many competitors. However, the look and feel elevate this SUV, aligning with many of the higher-cost competitors when it comes to the experience.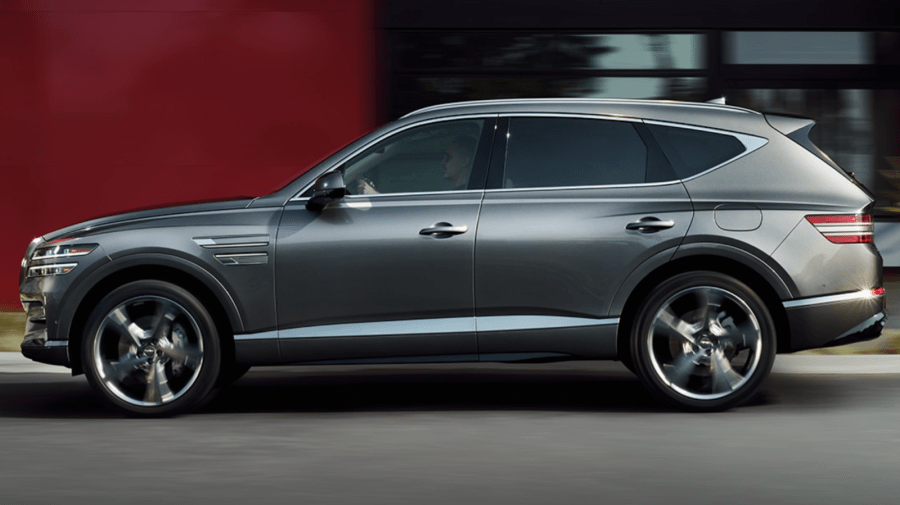 You get luxurious finishes throughout the vehicle, and the exterior feels sophisticated with a hint of toughness. Along with a solid array of safety features, it's incredibly user-friendly and comfortable to drive. Plus, it's highly spacious if you stick with the two-row design and comes with all-wheel drive.
Best Electric SUV
In the electric SUV market, the compact Volkswagen ID.4 is impressive. Along with offering a combined 107 MPGe, the starting price is below $37,500, which many consider surprising. The overall look feels a bit more like a crossover, offering a streamlined design that isn't common in traditional SUVs. However, it still offers the sense of space you want, making the cabin comfortable and ensuring you have enough cargo room.
An available standout feature is the panoramic fixed glass roof, offering expansive views of the sky above. If it gets too bright, you can swipe your finger to bring a sunshade across, making it easy to address. There are also plenty of safety and convenience features, including adaptive cruise control, rear traffic alerts, and more.
SUV with the Best Gas Mileage
If you're looking for fuel efficiency without turning to a plug-in vehicle, the Kia Sportage Hybrid has you covered.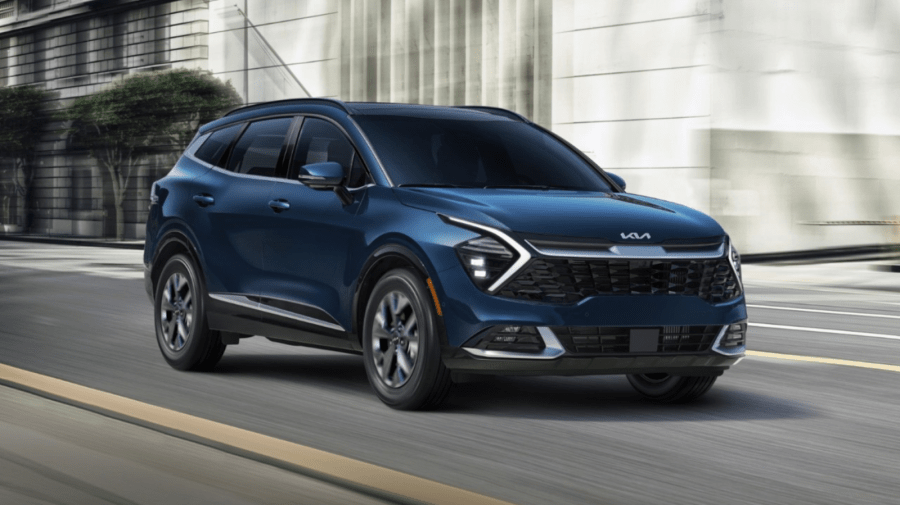 It offers a best-in-class fuel economy of up to 43 MPG, as well as best-in-class cargo and legroom. Plus, it's a highly capable power train, boasting 227 horsepower. It also has over 500 miles of driving range, along with all of the safety features you'd want.
What Is the Best SUV for the Money?
Technically, there isn't a single best SUV for the money, as everyone's needs are different. If you're looking for a luxury SUV, for example, you probably won't flinch at the 2023 Audi Q7's price tag. But, say, a car that's great for the whole family is the most important to you, the Q7's cost might not be worthwhile, despite the luxury features. Instead, something like the Kia Telluride would be well-worth the money.
Ultimately, the SUVs above are all standouts in their categories. Breaking SUVs into categories can be a great way to figure out what you want out of your next vehicle, so, hopefully, you can start your car-buying journey feeling a little more informed.