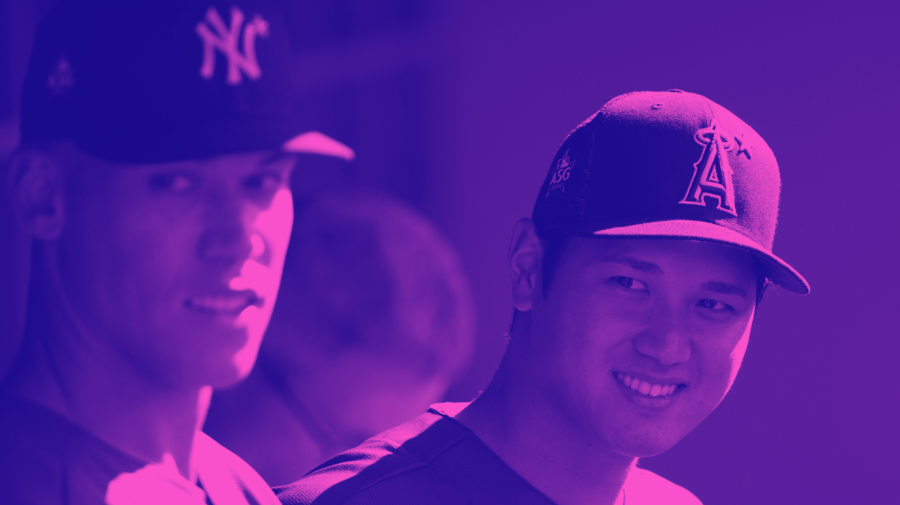 Most Valuable Player (MVP) awards in sports traditionally go to players on winning teams. Makes sense, right? In a team sport, if a player is incredibly valuable, that player's value should translate into team wins. In baseball though, things sometimes don't work that way. For example, the Los Angeles Angels have posted a losing record in each of the past six seasons. In three of those seasons, one of their players has been voted Major League Baseball's (MLB) American League (AL) MVP by the Baseball Writers' Association of America (BBWAA).
Whether it was Mike Trout (2016 and 2019) or Shohei Ohtani (2021), the Angels continue to boast superstar players having superstar seasons while losing game after game. Baseball is unique this way. It's not like other team sports, where individual outcomes are part of a complex system involving multiple players. When a baseball player steps up to the plate, it's that player against the pitcher, and it doesn't matter what that player's teammates are up to.
Keeping that in mind, let's take a look at what makes this season's AL MVP race so interesting.
The 2022 AL MVP Race: Shohei Ohtani vs. Aaron Judge
This year's AL MVP race is an interesting case study in how much team success should matter in MVP voting. It's interesting in part because of what happened last year. In 2021, Ohtani was obviously the most valuable player in the AL. A useful catch-all statistic to measure player value is Wins Above Replacement (WAR). WAR attempts to combine a bunch of individual statistics into one number that represents an estimate of how many wins a player is worth over an easily-available replacement at that player's position.
In 2021, Ohtani led the AL in WAR by a mile (he finished at 9.0). We'll get into what makes Ohtani so special in a moment, but this season is different. Ohtani and Yankees' slugger outfielder Aaron Judge are neck-and-neck in WAR, so it won't be so easy to come up with a statistical argument that Ohtani's more valuable than anyone else this time around.
Just as importantly, Judge's Yankees — first overall in the AL — are winning a whole lot more games than Ohtani's Angels, who are firmly in the bottom five of the 15 teams in the league. All things being equal, if Judge and Ohtani are providing similar statistical value individually, the fact that Judge is providing that value for what might be the best team in baseball should carry some weight.
Shohei Ohtani Is One of a Kind
However, the ways in which these guys provide their value is interesting. Judge is pretty much your standard slugger — albeit one who is very good at slugging. He mashes home runs, draws a ton of walks and strikes out a lot too. And as a hitter, that's a lot like Ohtani, who is a less extreme version of the same kind of player.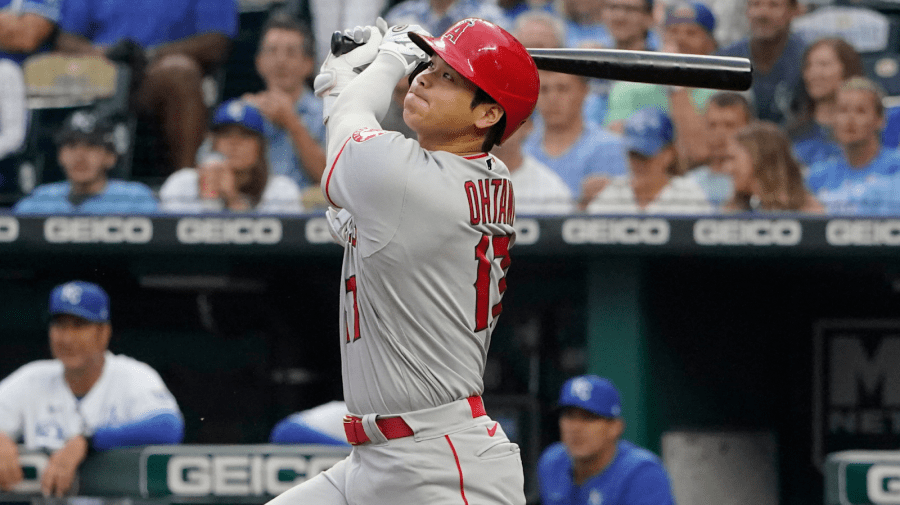 But what makes Ohtani special is that he's the rare baseball player in the contemporary era who is both a great hitter and a great pitcher. In fact, for all of the value he provides on offense, he's actually even more valuable as a pitcher. And while Judge has taken off this year as a power hitter while Ohtani's offensive game has slipped a bit, Ohtani is having an incredible season as a pitcher. Compared with last season, he's striking guys out more often and walking them less often. He's generally dominating his opponents just about every time he takes the mound.
It matters that Ohtani is providing a range of skills across the baseball diamond that we haven't seen in the Major Leagues since Babe Ruth nearly 100 years ago. How much should we factor that uniqueness into the MVP race? It's hard to say; Ohtani did win the award last year, but it's hard to ignore the fact that through his five MLB seasons, his team has yet to win more games than it loses a single time.
Who Will Win the 2022 AL MVP?
In the end, MVP voting often comes down to narrative. The Baseball Writers' Association of America (BBWAA) votes at the end of the regular season (this is your reminder that MVP is a regular season award and not a postseason award) and certainly whatever happens between now and the end of the season on October 5, 2022, will factor into their decision.
And baseball is notoriously fickle. Slumps and hot streaks happen. Recently, Judge has been tearing the cover off the ball and Ohtani has been pretty much unhittable on the other side. Both of those things could shift, though. The Yankees could slump (though probably not enough to miss the playoffs at this point). The Angels could start winning (though certainly not enough to sneak into the postseason).
Nevertheless, as it stands, the smart money right now is on Judge. The Yankees have been the best team in the AL by a good margin, and Judge is having a special season, with a chance to finish with over 60 home runs. The Angels are not a good team, and Ohtani has the disadvantage of having won the award last year in the midst of a better individual season for him — at least as a hitter.
Sometimes it's as simple as the voters wanting to reward someone new. Judge has been in the midst of MVP races before; he finished second in 2017 and fourth in 2021. Now he's having the best season of his career for a team that's probably the best one in all of baseball. The AL MVP is his to lose.