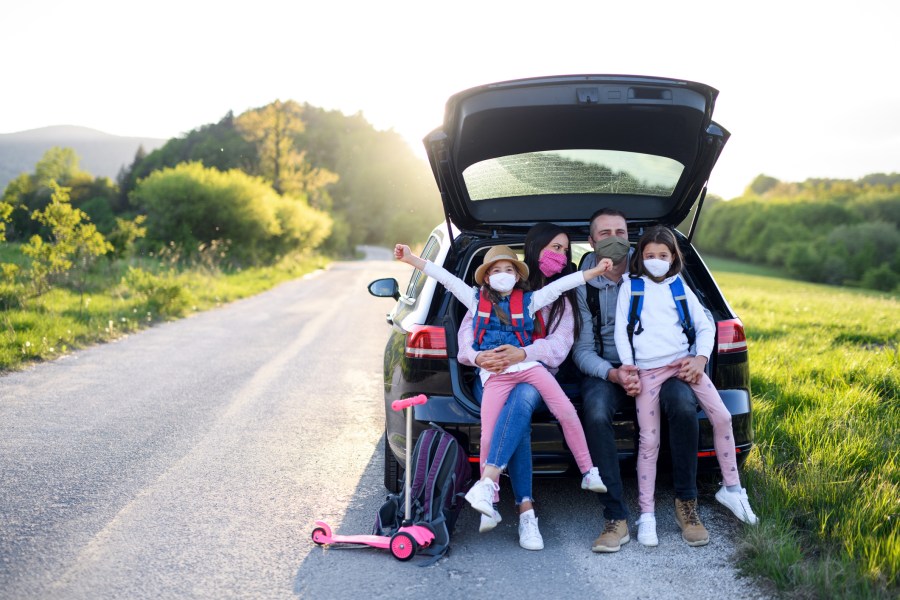 It's not news that the pandemic has fundamentally shifted many aspects of our lives. Many of these shifts have been challenging and stressful. So when we find a silver lining– a small positive impact on our lives as we weather the pandemic– we're inclined to lean in. In this article we're celebrating the resurgence of the road trip. Surveys are showing that the popularity of road trips is on the rise.
This should come as no surprise. With COVID-19 guidelines, recommendations, and restrictions in a constant state of change, a road trip offers the promise of a vacation less likely to be thwarted by delayed test results or other logistical concerns. A road trip has also proven to be a much safer way to travel; not to mention, they are just plain fun! To help you enjoy a safe and memorable adventure, we've rounded up everything you need to know about planning a road trip during the COVID-19 pandemic. From the route to the safety gear and the all-important snacks, think of this as your go-to pandemic road trip guide. Let's get to adventure planning.
Mapping Your Trip and Checking Case Counts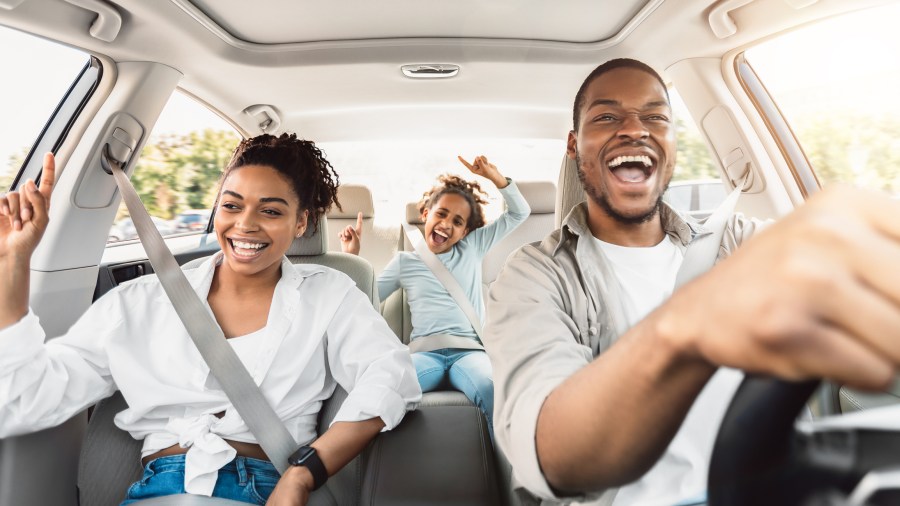 Mapping out your route is a crucial first step to planning a road trip. A little more homework is required during a pandemic to make sure your trip is safe. To start, check the current case counts in the areas you'll be stopping. Check the COVID-19 guidelines in the areas you're traveling. You may find mask mandates or vaccine requirements in place. Case counts will also help you determine if you can eat comfortably in restaurants along the way, or if you should plan to pack your meals. If the case counts are higher than you're comfortable with, you could alter your route to one that will allow for a more carefree travel experience.
Pack Your Safety Gear
Packing during a pandemic requires bringing along a few extra pieces of safety gear. To start, check the CDC's guidelines regarding the latest mask recommendations before your trip. Respirators like N95 and KN95 masks are great to have on hand for indoor sight-seeing, crowded spaces, and inside your hotel common areas. These masks have proven to be far more effective against Omicron variants currently circulating. If you only have cloth or surgical masks, order a big pack of respirator masks before you leave, and make sure to rotate them out appropriately and dispose of them when it's time.
In addition to masks, it's also helpful to keep hand sanitizer handy. Keep more than one bottle in easy-to-reach places. Keep one inside your car, one in a jacket pocket, or a purse or backpack. When traveling with little ones, pack one in the stroller when you're on the go. Little hands tend to touch everything, and they tend to put their hands in their mouth regularly. Disinfectant wipes are also great for keeping germs at bay. They make smaller travel sizes to keep in your bags, and you can also keep a full-size container in your car for longer stops and your hotel room.
You may also find it helpful to pack a thermometer and at-home COVID-19 tests for your trip. If anyone feels unwell, it's easier to have these items with you than to search for a pharmacy in an unfamiliar area. If you're at risk for more severe Covid, make note of emergency rooms or urgent cares where you'll be stopping, so you know you'll be able to access care in an emergency.
Getting Vaccinated and Boosted Before You Go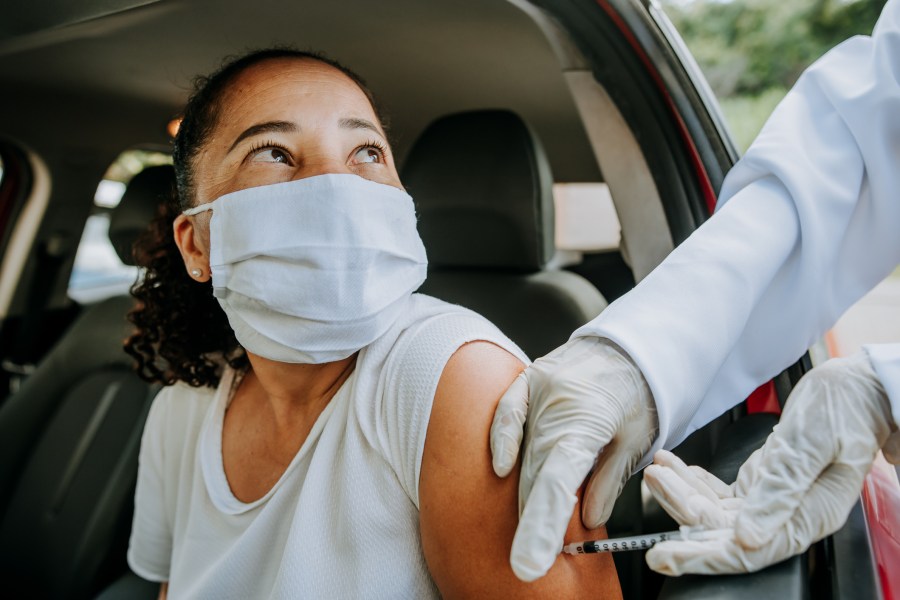 The CDC currently recommends that all adults and children ages five and up be vaccinated for COVID-19. It's also recommended that you follow up with a booster to increase the vaccine's effectiveness. Before you travel, brush up on the latest vaccine recommendations for you and everyone in your family. The guidelines are updated often as we learn more about the COVID-19 virus and the different vaccines available. Before you set out on your trip, speak with your doctor about any recommendations for the vaccine, the booster, and even a second booster depending on your age and health history.
Bring Your Own Snacks
If you're worried about frequent trips to a restaurant or grocery store, bring as much food as possible. Snacks, bottled water, and items that don't require a fridge are great to bring on the road. You can enjoy picnics at rest areas or parks along your route without needing to go inside and order at a restaurant or cruise the aisles of a grocery store.
For shorter trips, bring a cooler. You can restock ice at gas stations and bring items into hotel refrigerators in the evening. This is great for fresh fruit, baby supplies, or sandwich ingredients that are easily prepared without a full kitchen.
Choosing Outdoor Activities for Safe Road Trips During a Pandemic
If crowds and case counts are a concern, there are almost always great outdoor activities in every city, no matter the weather. Choose outdoor activities where fresh air is circulating, and you'll have plenty of room to spread out. Visit a zoo during an off time, head to a local park to eat a meal, dine at an outdoor restaurant, check out a city garden, go to the beach, find a drive-in movie theater, or visit a local state or National Park.
Doing a little homework before you travel can unearth some amazing outdoor activities in any corner of the country. Hiking, swimming, renting a kayak, biking, or walking through a big city are great ways to see the sights and stretch everyone's legs. If you're traveling with kids, this is a great way to burn off some energy and get them ready for a nice snooze in the car or hotel room. It's good practice on a road trip to focus on the journey, not just the destination.
Have Fun and Stay Flexible on Road Trips During a Pandemic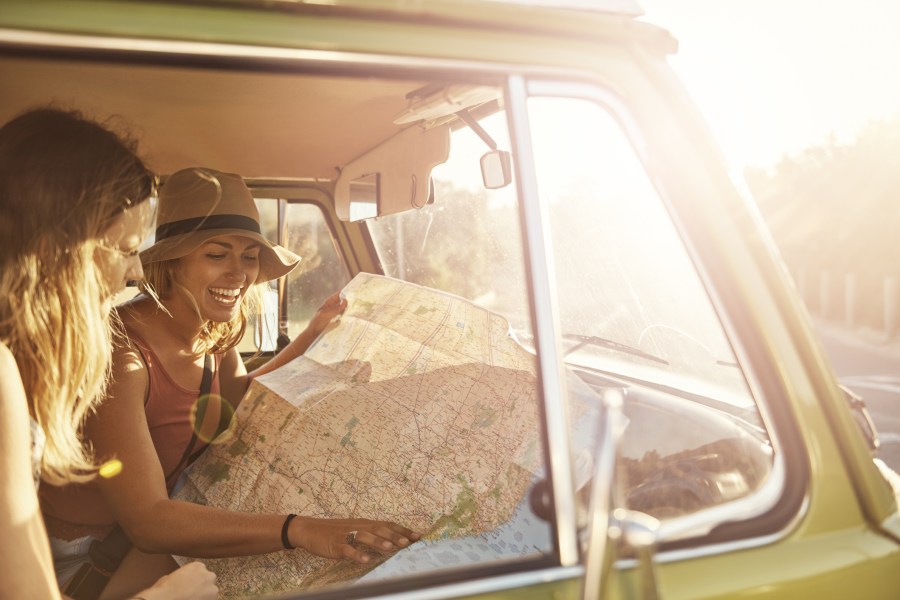 Before you set out on your road trip, remember that the pandemic is constantly changing. It's important to stay flexible and ready to adapt to last-minute changes. This flexibility isn't just important for staying safe– it's part of the joy of road tripping. Have fun and enjoy the time spent exploring.