Since March, the COVID-19 outbreak has disrupted the travel industry, causing many vacationers to cancel or postpone previously planned trips. Traveling during the pandemic is difficult as the virus can easily spread. However, the travel itch is getting to be too much for many of us to bear at this point. If you feel like your daily outdoor walks aren't cutting it anymore, you're not alone. Just like Belle at the beginning of Beauty and the Beast, I want adventure in the great wide somewhere.
Good news: You can finally stop ugly-crying from missing travel so much. Health experts agree that driving has the upper hand in travel. "When you drive, you have much greater control of your own environment and the people around you, and so I would think it's safer to drive in the present time," Dr. William Schaffner told CNN. People across the country (including myself) have been hitting the road to escape their chambers to find a little excitement. Whether you're rolling in an RV or a car, you can travel safely on the road by planning and researching your stops and your path ahead of time and following these important tips.
What's the Best Route for the Road and the Final Destination?
"We love driving to our destination to find out it's closed," said no one ever. Before you drop everything and jump in your vehicle to travel, make sure you create a master plan to help you achieve that successful getaway.
These days, many travelers feel the urge to visit national parks and public beaches. The reason? It's easier to practice social distancing outdoors than in resort hotels or movie theaters. According to the CDC, indoor spaces are "riskier" because "there's less ventilation." Nobody loves a giant popcorn and a new Steven Spielberg movie on the big screen more than me, but we can all agree that safety is the top priority.
Just like washing your hands, it's a good idea to research optional routes and your final destination thoroughly. The last thing you want to do is run into problems or waste your valuable vacation time stuck in traffic. Even if it's a spot/vacation/destination you've traveled to in the past, it's important to check for updates, because many places can be temporarily closed, shut down at the last minute or have its most popular attractions sealed off. The last scenario actually happened to me at Pinnacles National Park, but I had researched other parts of the park, which made the journey still rewarding. Knowing the hours of operation and updated rules can save you a headache, so get acquainted with park websites and their verified social media accounts.
A friend of mine, Loi Le, recently road-tripped from Nevada and Utah to Arizona, but when he arrived at Arches National Park near Moab, he found out it was closed due to an accident. That was a case of bad luck, but it leads to my next tip: Always have a Plan B. Sometimes, things won't go as expected (like the entire year 2020), so have a backup plan and maybe even a backup plan for the backup plan. The app Roadtrippers can be the traveling buddy you need to uncover interesting places along the way and near your destination.
Only Pack the Essentials
Phone, wallet, keys… oh, snap — my mask!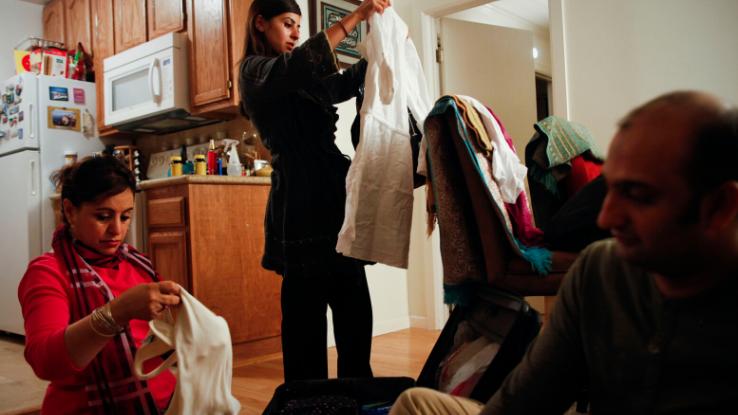 It's easy to forget to pack all the necessary items like toothpaste (*slowly raising my hand in guilt*), and the pandemic doesn't make the situation any easier. Aside from your usual traveling items and a reliable face mask, other must-haves for road trips in 2020 include hand sanitizer, disinfecting wipes and disposable gloves for those gross gas stations. Another one of my buddies, Esther Kim, recently took a trip to Florida and advised me to use disinfecting wipes to clean credit cards after every transaction. She added, "Disinfect your phone and door handle too."
Overpacking because we think we need everything happens a lot, so here's some real talk: You don't need 35 outfits for a four-day trip. Take only what's necessary, as cramped car rides will kill those positive vacation vibes. It's uncomfortable having bulky items under your legs or sitting on top of you during long trips, so step away from the coffee maker and resist the habit of packing your entire home.
Get the Latest Information on Regulations
Each state and its counties have different COVID-19 restrictions, such as mask mandates, curfew, quarantine requirements for incoming tourists, stay-at-home orders — and the list goes on. When looking at destinations, consider the new rules and what's most important to you. In my own case, I prefer traveling to places where COVID-19 has been taken seriously.
When my friend was visiting Utah, he noticed no one was wearing a face mask in public settings, including restaurants. Personally, I would've fallen back and fainted at the sight. If anti-maskers make you uncomfortable, avoid places that haven't mandated face masks. Since his trip to Utah, some areas have now enforced wearing a face mask in public, so it's important to check for updates. As the coronavirus patient number climbs, new safety measures pop up as often as new dance challenges on TikTok. For current health information in places you might visit, here's a list of links to each state's health department.
Avoid the Most Popular Spots
Before the pandemic, I hated crowds. Now that I've been in isolation for months and socially deprived, there's even less desire for mass gatherings. However, avoiding crowds is still highly recommended to prevent the spread of the virus, according to the CDC.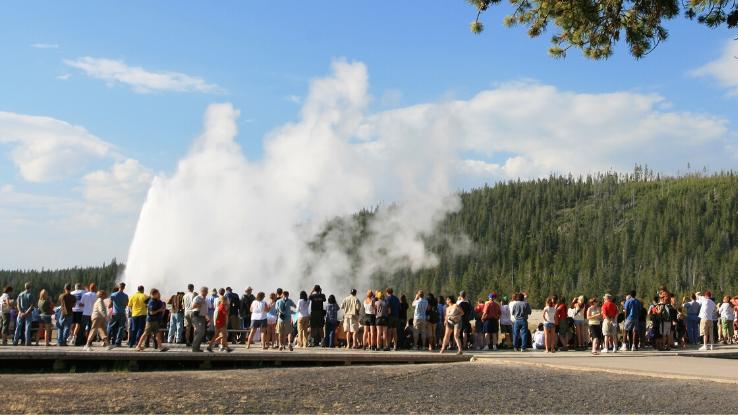 As national parks reopen, you can expect the best-known locations to be swarmed by tourists, which will have you questioning, "What is social distancing?" For instance, my friend shared that trails at Arches National Park were packed. "Sometimes, hikers were so close that they almost had to bump shoulders. On top of that, no one was wearing masks," he told me as I gasped, and my jaw slammed to the floor. That's a trail I'm not willing to take.
You can rise at the break of dawn to avoid the growing crowds or explore lesser-known areas that still offer the adventure and scenery you've been craving. A good place to start searching is the Annual Visitation Report by the National Park Service. Check to see which parks were least visited last year, like Washington's North Cascades or South Carolina's Congaree National Park. As the famous saying goes, "Don't be afraid to take the road less traveled." Right on!
Bring on the Snacks
Keep the journey moving with your favorite snacks already packed to avoid frequent stops for food and beverages, which limits contact with other folks. Some quick stops could even be closed along your route.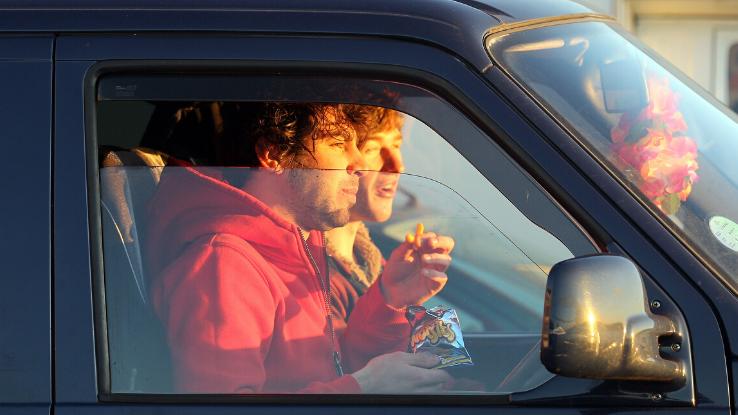 Being hangry is also no fun for you or your travel companions, so purchase some road trip classics ahead of time, like Cheez-its, Slim Jims, pretzels or this set of healthy bites. A handy cooler can also fix the problem of cold beverages turning warm and disgusting. When you're all snacked out, keep your vehicle mess-free with some small garbage bags and quickly say goodbye to them at the next stop.
Try to Skip Bathrooms and Laundry Facilities
Public restrooms are so horrendous that we all have a bathroom horror story to share. Bathrooms equal more germs and more problems. If you can stay away from public bathrooms during your trip, bravo. For the majority of us, it's impossible to skip them, but there are ways to maintain good hygiene. Pack your own toilet paper, disinfecting wipes and gloves (to avoid touching anything as you flee the scene screaming in disgust). However, don't expect all rest areas to be open. Researching your journey also includes looking up info on rest areas, so use a map featuring Interstate Rest Areas to find "relief."
For the lucky ones who can go on nice, long road trips, I'm both jealous and happy for you, but washing your clothes will be necessary at some point. It's common to run into a crowd and a mob of germs at laundromats and any shared spaces, so it's better to do laundry on your own to keep the germaphobe within you sane. Thankfully, a genius invented the portable washing machine. However, if there are no signs of plugs in the area, consider fitting in an arm workout with a non-electric portable washer and drop in a traveling detergent packet for some cleaning magic. Dry your clothes by hanging them on a rope and pinning them so they don't fly away into the wild abyss.
How to Find Sites for Rest
While some Airbnb and hotels are open, not everyone is comfortable with the idea of crashing in these shared spaces. My friend stayed in a hotel in Utah and pointed out that people weren't wearing face masks in the building as well, showing that (unfortunately) everyone may not follow the same safety measures as you do. Is that worth the risk? As Simon Cowell would say, "That's a no from me."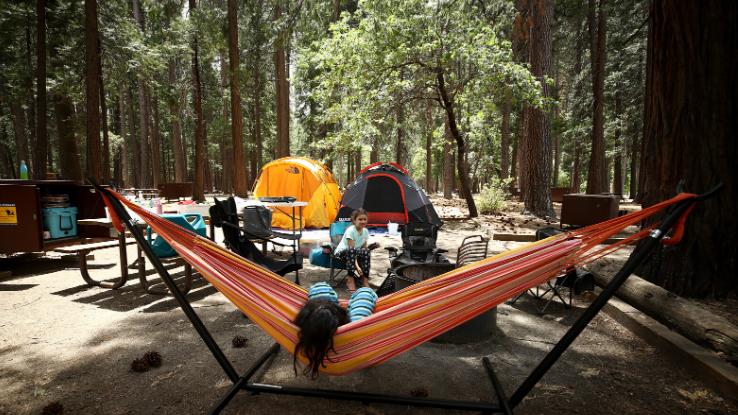 For a sense of control and peace of mind, get your beauty sleep in overnight parking areas using resources from the Bureau of Land Management and the Public Lands Foundation (specifically the U.S. Forest Service camping map). For instance, Tuttle Creek Campground has an $8 fee per site per night. The Dyrt app also provides useful information on a mix of free and paid campsites, but pay attention to their facilities and social distancing guidelines.
Whether you plan to snooze under the stars in a sleeping bag or tent or in your vehicle, there are several essentials you need to make it through the night: pillow, blanket, flashlight and a repellent to help bugs mind their own business (like a bracelet or spray).
As we get through these stressful times, let's make sure to stay safe, comfortable and responsible while traveling. But most importantly, have a good time. Document everything by taking pictures of the scenery or the silly faces of everyone sleeping. Expect people to argue about music or air conditioning. Someone might need to use the bathroom every hour or won't stop asking, "R.V. there yet?" However, there's nothing like a road trip to bring people in your household closer or to truly test everyone's limits.