Known for its bevy of live performances, fun bars, and historic concert halls, Nashville, Tennessee is one of America's must-visit cities. With musicians flocking to "Music City" for career opportunities, the city remains a great place for tourists. But Nashville is more than just its music scene.
While neon-lit marquees certainly take center stage, Nashville also offers a robust arts scene, hotspots for foodies, and a plethora of museums and other history-focused attractions. Not sure where to start — or not sure if Nashville is for you? We've rounded up the 10 best things to do in Nashville to give you a taste of this lively destination before you go.
See Your Favorite Music Legends at the Grand Ole Opry House
The Grand Ole Opry is an iconic attraction — and not only by Nashville standards. In fact, it feels like a quintessential, American institution. As the home of the Grand Ole Opry broadcast, a popular concert series, the venue has showcased the skills of country artists and other chart-stoppers since 1925.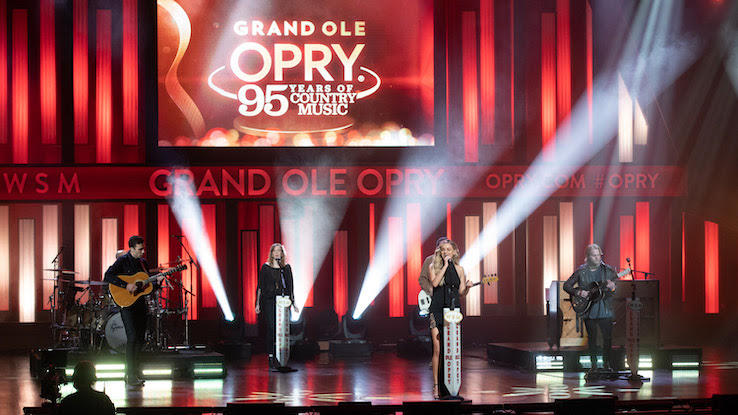 As a result, the Grand Ole Opry has been called the "home of American music" and "country's most famous stage." Hundreds of thousands of music lovers have come from all around the world to see their favorite artists live. If you can't attend a show, we recommend signing up for the Opry's exclusive backstage tour, which is offered all year long.
Explore Nashville's Replica of Greece's Parthenon
The Parthenon in Nashville is the world's only exact-size replica of the original temple constructed in Athens, Greece. Towering over the middle of the city's famous Centennial Park, the attraction was supposed to be temporary when it was first built in 1897, but when it was reconstructed in 1920 it become a permanent installation.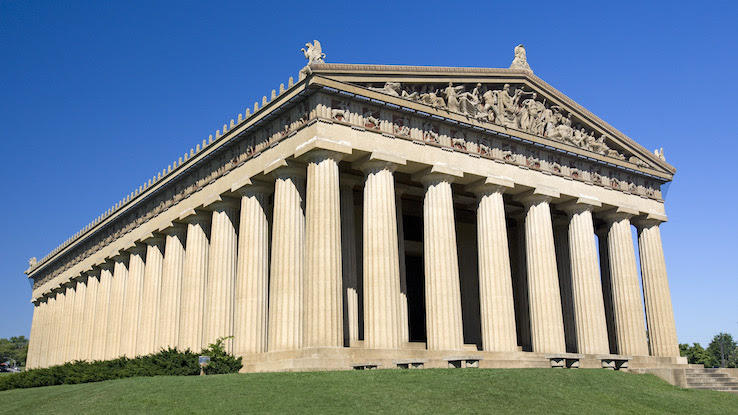 Inside the Parthenon, several sculptures and paintings tell the stories of some of the famed gods and goddesses from Greek mythology. Visitors can visit the attraction Monday through Thursday as well as on Saturdays and Sundays.
Check Out Nashville's Broadway
The Broadway Historic District is the place for all things fun in Nashville. Country music fans love to check out artists in the district's honky-tonk bars. If music isn't your main interest, however, there are also a lot of historic stores and shops. For example, the Ernest Tubb Record Shop at 417 Broadway was the site of the second-longest running radio show in history.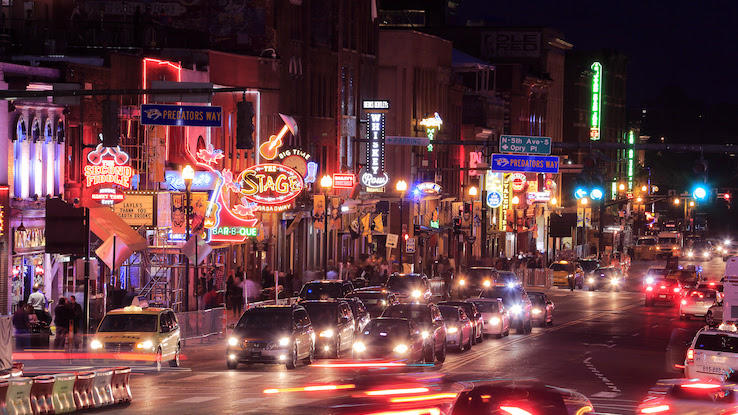 Moreover, all visitors will enjoy the bright lights of Nashville's Broadway as well as the great restaurants, most of which feature Southern eats and staples. Regardless of what you choose to see, Broadway at Nashville is must-see district on your next trip.
Get a Taste of Local Cuisine with Prince's Hot Chicken
Hot fried chicken loaded with peppers and spices is a legendary dish in Nashville. It's even catching on throughout the rest of the South. But if you're looking to dig in for the first time, visiting Prince's Hot Chicken, the original spot, is a must.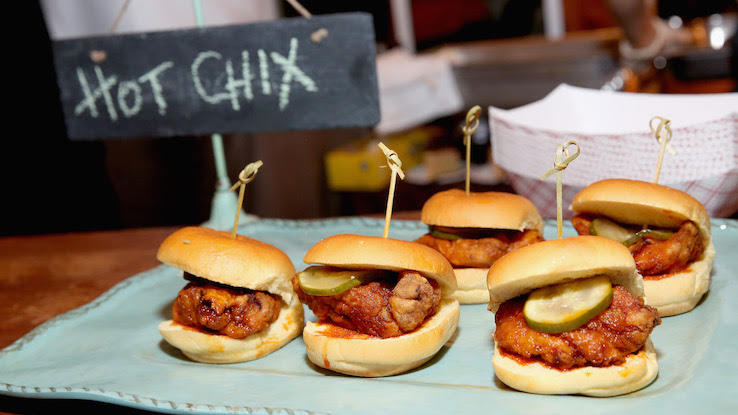 Owner Thorton Price has said that the recipe was developed by his scorned lover as a sort of revenge. But the hot, spicy chicken didn't exactly send Price reeling. Instead, he love it and ended up creating his own recipe for the now-famed restaurant. Almost 100 years later, Price's is still going strong. In fact, some might call it the hottest dish in Nashville.
Visit the Iconic Johnny Cash Museum
Johnny Cash is a legend not only in Nashville but throughout the country music world, so it makes sense that there's a museum dedicated to the "The Man in Black." Visitors will be amazed to discover that the Johnny Cash Museum has the most extensive collection of the artist's artifacts and memorabilia in the world.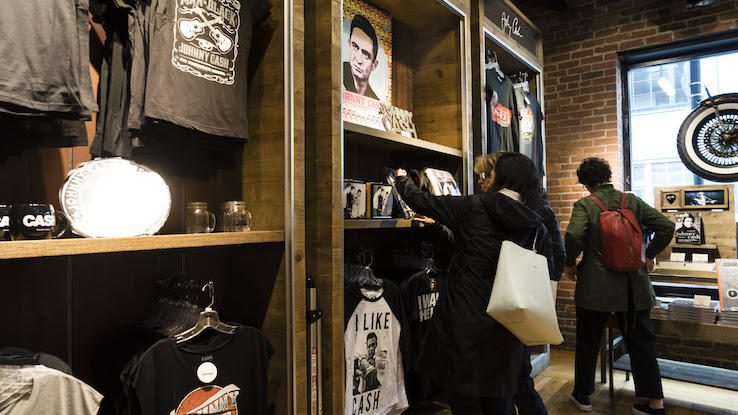 Located in the heart of downtown Nashville, this museum is a must for tourists and locals alike. Visitors can also check out Johnny Cash's Bar & BBQ for authentic Southern food, great drinks, and some of the best music the city has to offer.
Taste Delicious Wines and Spirits at Nelson's Green Brier Distillery
If you want to try different wines and spirits, there are quite a few great breweries in the city. Nelson's Green Brier Distillery, home of the original Tennessee Whiskey, is definitely one to visit.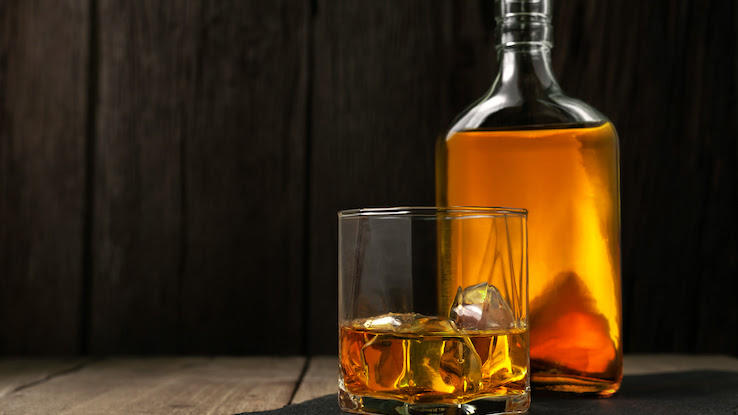 The distillery offers tastings for visitors throughout the week. Guests will learn about the history of Nelson's, tasting techniques, and how to make some delicious cocktails, allowing them to bring a bit of Nashville home.
Visit the Country Music Hall of Fame and Museum
While Cleveland's Rock & Roll Hall of Fame often gets the most mainstream attention, the Country Music Hall of Fame and Museum, which opened in 1967, is also a must-visit institution. Called the "Smithsonian of country music," the museum has a vast collection of important artifacts and videos to educate visitors on the cultural significance of country music.
Visitors who love the genre will enjoy visiting, of course, but it's a fascinating look at history even for those who don't listen to the genre much. Much like other hall of fame institutions, artists and business professionals can be elected to the Country Music Hall of Fame by making significant contributions to advancing the genre.
Learn About Hinduism by Visiting Nashville's Sri Ganesha Temple
Sri Ganesha Temple is certainly a unique entry on our list. If you need a break from all things country music, this is a must-see spot. Built to provide a place to educate folks about Hinduism, the temple is also a spiritual refuge for practitioners of the faith.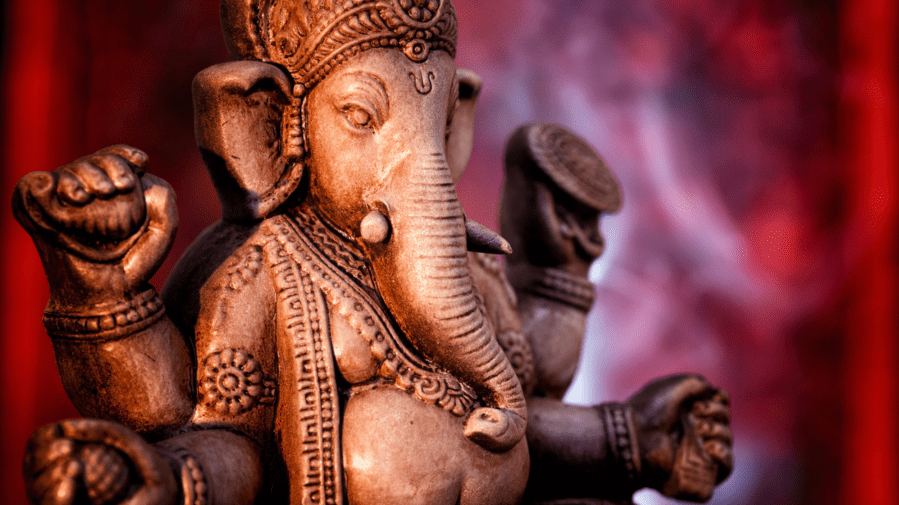 The temple was completed in 1990 and, since then, has attracted thousands of visitors, all of whom are interested in learning more about Hinduism and broadening their spiritual perspectives. Throughout the year, the Sri Ganesha Temple offers both tours and programs to visitors and locals alike.
Have Fun with the Whole Family at the Adventure Science Center of Nashville
Adventure Science Center is an independent, not-for-profit science and technology center committed to teaching visitors about science and technology. There are over 175 hands-on exhibits focused on everything from biology, astronomy, and physics to earth science, energy, weather, sound, and space. The Adventure Science Center is also home to the Sudekum Planetarium.
Without a doubt, this stop is perfect for families; kids will enjoy the hands-on learning experiences, which offer a nice break from traditional museums. Plus, the center offers a variety of workshops and camps. Garnering hundreds of thousands of visitors annually, the Adventure Science Center is a premier attraction in the Nashville area.
Take a Day Trip to Dollywood
Technically, Dollywood isn't located in Nashville, but Pigeon Forge is just a few hours away from the Music City. And, hey, who doesn't love Dolly Parton? Experiencing this one-of-a-kind Parton-themed park is certainly worth the drive.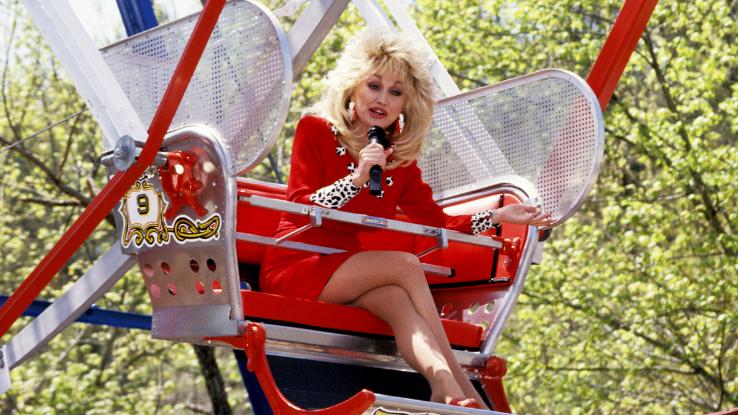 Nestled in the foothills of the Great Smoky Mountains, Dollywood Parks and Resorts has received acclaim for decades with publications like USA Today and TripAdvisor dubbing it one of the world's best theme parks. With stylish lodgings, thrilling rides and water slides, and exhilarating live music shows, Dollywood certainly gives Disneyland a run for its money. Not to mention, a hologram version of Dolly Parton greets (and entertains) guests who visit the park's Chasing Rainbows Museum.
Anything can happen between booking your stay in Nashville and arriving in person. As Ask Money notes, travel insurance can help provide peace of mind for travelers who might need to change or cancel their plans.