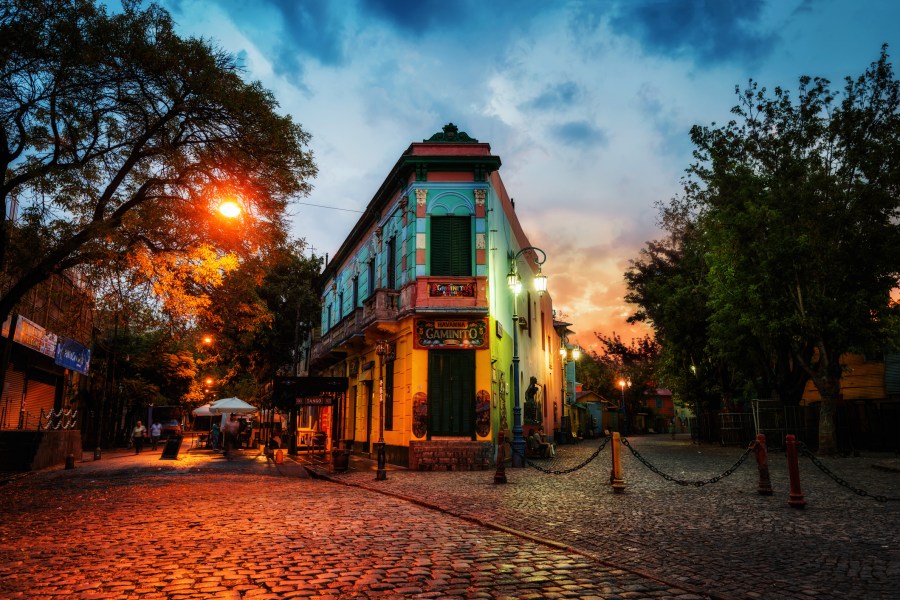 Buenos Aires, Argentina, is one of the most vibrant, cosmopolitan places in Latin America. The city's food, music, history, 24-hour lifestyle and acceptance of the English language are a major draw for American visitors. Not to mention that Buenos Aires, located in the Southern Hemisphere, provides a bright, warm destination to any North American traveler eager to escape winter in the middle of February. If summer heat isn't your thing, don't worry— the city's event calendar is packed with festivities all year round. As you prepare to visit Buenos Aires, let us be your guide to the sights, sounds, and flavors that make this city so iconic.
Before You Go
There are plenty of online resources to give yourself an introduction to everything Buenos Aires has to offer. To start, we'll look at the aptly named Welcome Argentina website. It contains information on just about everything you'd want to know about both the city of Buenos Aires and the surrounding area.
You could also prepare by adjusting your internal clock. Buenos Aires is a city that gets a late start to its day, and truly comes alive at night. If you're hoping to find a 6pm dinner in advance of your 9pm bedtime, you might be in for a rude awakening (literally). Many restaurants won't open for dinner until 9pm, and if you're hoping to enjoy the nightlife of the city, we highly suggest getting in touch with your inner night-owl, at least temporarily.
Eating Out: Flame, Wine, Meat
From world-class beef raised on the pampas to delicious sausages, Buenos Aires is a meat lover's paradise. The parrillas of Buenos Aires specialize in fine meats grilled over open-fire hearths and grates. Don Julio has a place on just about every list of "best parrillas in Buenos Aires", and if you take a minute to scroll through the images they share on their Facebook page, it's not hard to see why.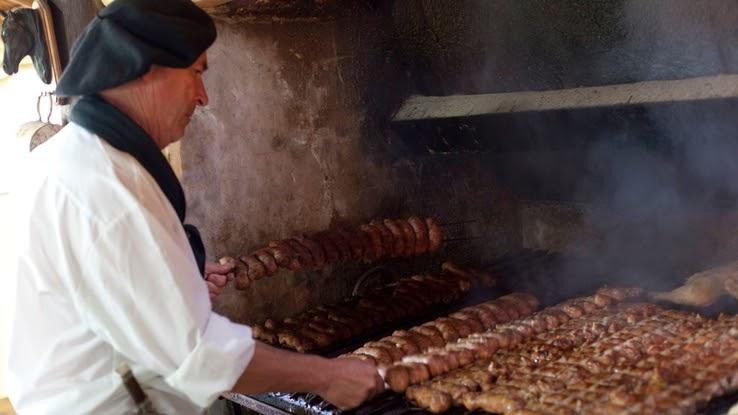 One of the most well-known chefs to come out of the region, Francis Mallmann, talks about cooking in Buenos Aires in the third episode of the Netflix show Chef's Table. This moment in the spotlight has prompted many a tourist to flock to his well-known restaurant, Patagonia Sur, located in the colorful, working-class neighborhood of La Boca. But don't let the mention of other tourists deter you. This meal will be one you won't forget anytime soon, so book a reservation ASAP!
Argentina's Mendoza valley is also a famed wine-growing region, well known for producing Malbec wines. If you'd like to know more about things like tannins and "mouth-feel", you could book a spot in an intimate wine tasting in the cellar of the Miravida Hotel. Or you can just rest assured that ordering a house red anywhere you eat is likely to be delicious.
Move to the Music
Tango is a central component of the music and culture of Buenos Aires. Impromptu performances sometimes happen throughout the city each day in restaurants, parks and even hotel lobbies. Late-night tango clubs, often called milongas, are also a popular attraction and are active until the early morning hours. Before you go, you can try and get into the swing of things yourself with an online tutorial. Or you can show up and try your hand (and feet) at learning on the fly. Milongas are places where confident dancers and total beginners come together to dance and learn.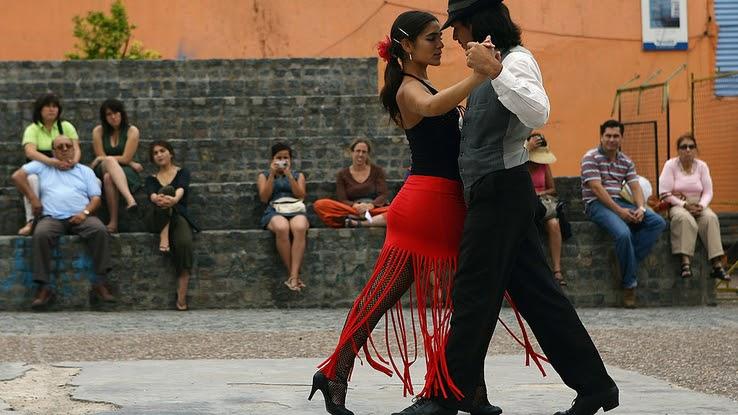 If you want tango to be a central part of your Argentinian experience, travel to the capital in August. Every year in August the city transforms for the Tango Buenos Aires Festival y Mundial, which hosts the annual tango World Cup. Spreading throughout the entire city, the festival includes sponsored events and competitions as well as tango-related film screenings, classes, and more. Just remember that it's winter in Argentina in August, and dress accordingly.
There's more to the country's music than tango, however. Buenos Aires is also a great place to be for West African-influenced candombe, danceable cumbia, proudly Spanish-language rock nacional, classical and folk music.
Sights You Don't Want To Miss
If you'd like to leave with an antique for your home collection, start your Sunday with a trip to Feria de San Telmo. This sprawling, 13-block street fair houses over 270 booths of vintage and antique pieces and is also home to a variety of street performers.
Whether or not you're a football fan (or "soccer" fan as many are used to in the U.S.) attending a game is a must. The Boca Juniors are the favored team in Buenos Aires, and the neighborhood of La Boca will transform into a sea of blue and yellow flags in the lead up to a match, especially if the match is with their rival, Rivers. You don't need to know a thing about the rules of the game to bask in the energy of this incredibly enthusiastic fan base.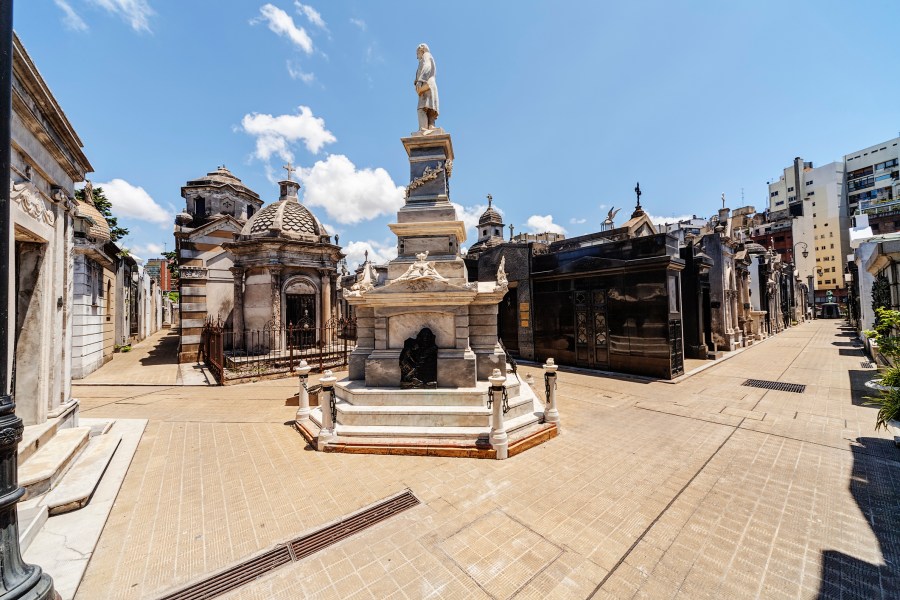 Finally, we recommend a trip to the cemetery. Though not a typical vacation destination, La Recoleta Cemetery is a stunning labyrinth of statues and mausoleums. Here you'll find the final resting place of First Lady Eva "Evita" Perón, among others. Architecture enthusiasts and history buffs will be delighted to visit, as will anyone who loves a good ghost story.
How to Support Buenos Aires From Home
Upon your return, stay connected to the city and its people. There are plenty of ways to offer support to the city and to Argentina from the comfort of your home. One choice is El Desafío, which strives to help poor urban young people through sports programs, classes on coding and other skills and more. The organization notes that 52 percent of all young people in Argentina live in poverty, so the organization's work helps both Buenos Aires and the rest of the country.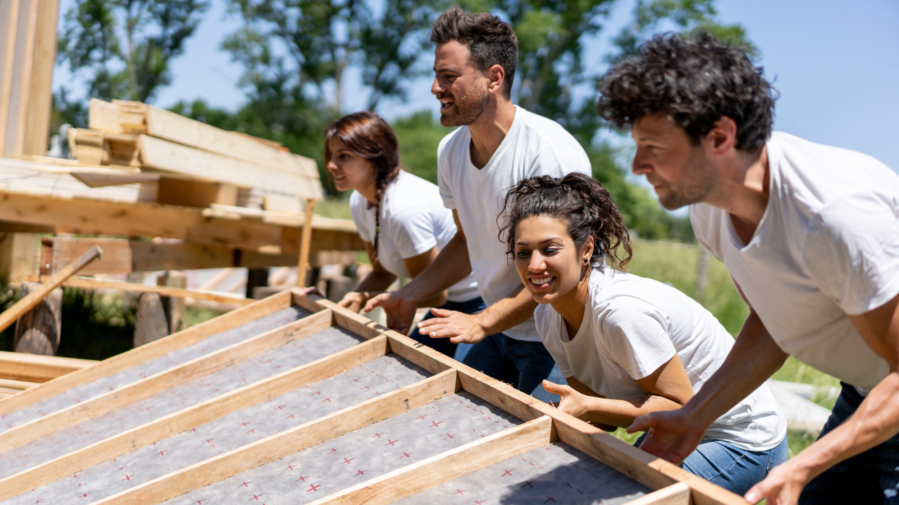 Pilares works with children living in the slums of Buenos Aires, serving over 500 children. The organization strives to promote the "comprehensive development" of children, and offers early childhood care, literary programs, and supports parents.
Similarly, Sumando Manos Foundation is a Miami-based organization that helps to provide Argentinian children with medical and dental care, nutritional supplements, education and more. If you've enjoyed experiencing the culture of Buenos Aires and Argentina, donating to either of these organizations — or others — is a great way to give back and help contribute to the next wave of Argentinian culture.