Dolly Parton's Dollywood is one of Pigeon Forge's most well-known landmarks. However, this family-friendly amusement park isn't all that Tennessee's Smokies have to offer. If you're thinking of taking a visit to this Appalachian outpost, you might want to discover hotels, attractions, and cabins beyond Dollywood — and learn how to get there, where to stay, and the various things you can do at this fantastic location.
Catch the Thrill of Amazing Attractions
Pigeon Forge is overflowing with numerous attractions to wow you. No matter who's in your traveling group, you're sure to find something fun to do. This area offers many unique experiences, even if you're just planning a day trip to the town.
Experience the Titanic
If you're interested in learning more about the history of the Titanic, look no further than the interactive Titanic Museum. Here, you can experience an interactive journey to learn more about the fated ship's journey, its passengers, and the iceberg that led to its demise. 
But just how interactive does the tour get? With your own boarding pass, you'll become one of the passengers aboard the Titanic. Costumed crew members will direct you as you absorb plenty of details from history. Plus, you'll learn the stories of the passengers and crew aboard the ship and witness actual artifacts from the Titanic itself.
See How Science Meets Entertainment at Wonderworks
If you want to get active and juggle your science knowledge at the same time, head to Wonderworks amusement park. Within the Extreme Weather Zone, you'll experience what a 71-mile-per-hour hurricane feels like and grapple with the ground-shaking effects of an earthquake. If you're ready for more after that, you can get a sneak peek into what goes on at NASA in the Space Discovery Zone. And say you're feeling competitive — there are also multiple hands-on fun science challenges to explore.
From magic shows to laser tag, there's something for learners of all ages here. There's no doubt you'll find premium "edu-tainment" at Wonderworks.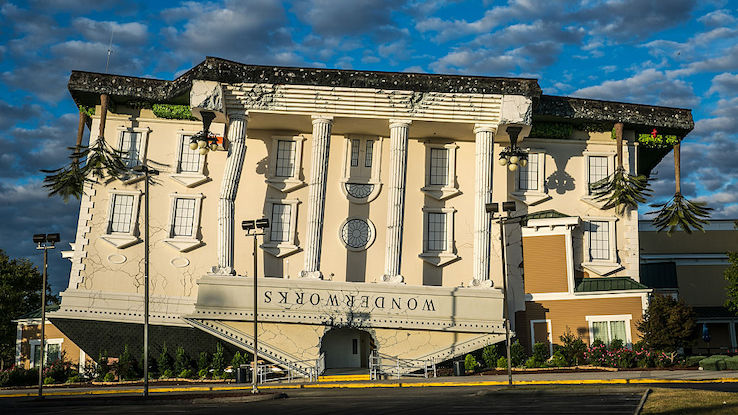 Explore Gravity in an Orb
Visit the Outdoor Gravity Park to get a New Zealand experience in Tennessee by rolling downhill inside an inflatable orb. "Zorbing" is a perfect activity for you and your family or a group of friends. You can take turns getting inside the gigantic inflatable and rolling it downhill while chasing others. The Outdoor Gravity Park is the only place to go Zorbing in America. It's an opportunity you should take advantage of when you're in Pigeon Forge if you're looking for attractions other than Dollywood.
Relax and Enjoy World-Class Entertainment
Pigeon Forge has so much history and culture that it's a wise ideal to let yourself get fully enveloped. While Nashville is typically known for its music and entertainment, you will still find great opportunities to relax with some great Tennessee talent. Below are some great places where you can find world-class entertainment in Pigeon Forge. 
Hear Live Music at the Country Tonite Theatre
Hitting up live music shows is one of the 10 best things to do in Nashville, and Pigeon Forge follows suit in upholding Tennessee's reputation as one of the world's preeminent music hotspots. 
Country Tonite Theatre offers nightly shows. Let performers serenade you with the fabulous sounds of contemporary music, patriotic melodies, classic country tunes, and soul-lifting gospel songs. There's also a comedy performance within the show to help you forget your worries and make your belly ache from laughter. Country Tonite is a two-hour, high-energy show jam-packed full of entertainment. 
Enjoy a Meal and Entertainment at a Dinner Show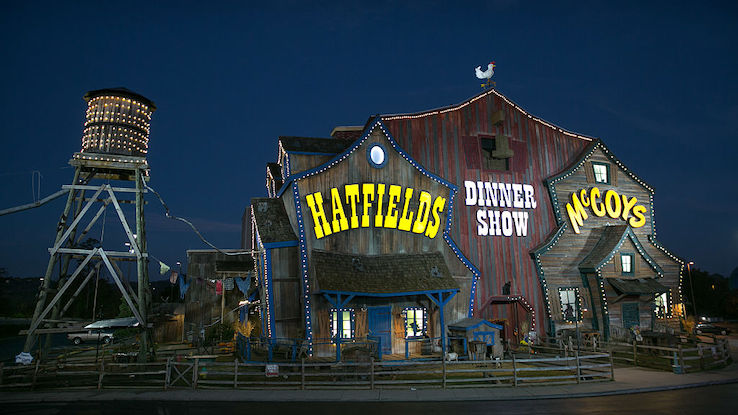 Like a little mystery with your meal? At the Great Smoky Mountain Murder Mystery Dinner Show in Pigeon Forge, you can enjoy a three-course menu while trying to solve a murder. There are three murder mystery shows to choose from depending on your travel dates and interests. All shows are filled with comedy that will keep you laughing and mystery to keep you guessing. And if you don't quite fancy yourself a detective, you can check out other fantastic dinner shows in Pigeon Forge.
Relive the Logging Era
Tennessee has 15 state forests. Before the establishment of the Great Smoky Mountains National Park, logging was a significant industry in the area. At Paula Deen's Lumberjack Show and Adventure Park, you can take a peek into what life looked like in the area before the 1970s when the logging industry ruled. Through the lumberjack show, you can experience what the trade wars felt like between two significant families who dominated the logging business: the Dawsons and the McGraws. Watch as professional lumberjacks test their abilities in this amazing show!
If the lumberjack show isn't your thing, take a two-hour tour through the lumberjack-themed adventure park. Both choices are great for people of all ages.
Relax and Unwind at Majestic Lodges
Housing in the Smokies might appear slightly different if you're not from the South. However, you're sure to enjoy some amazing experiences at the following lodging destinations. 
Chill in Paradise at the Margaritaville Resort
The Margaritaville resort in Pigeon Forge offers you an island-vacation experience after a day of exploring the Smokies. It's one of the few accommodations in Pigeon Forge, and it offers class, comfort, and style.
The rooms exude a relaxing island feel, and the facility boasts top-of-the-line service and amenities. While the resort is nowhere near the ocean, you might expect to see some soft sands and swaying palms outside your window. The resort is also home to a spa with various options for massages, facials, and other treatments. If you're visiting on business, there are even several spacious meeting spaces to fit your needs.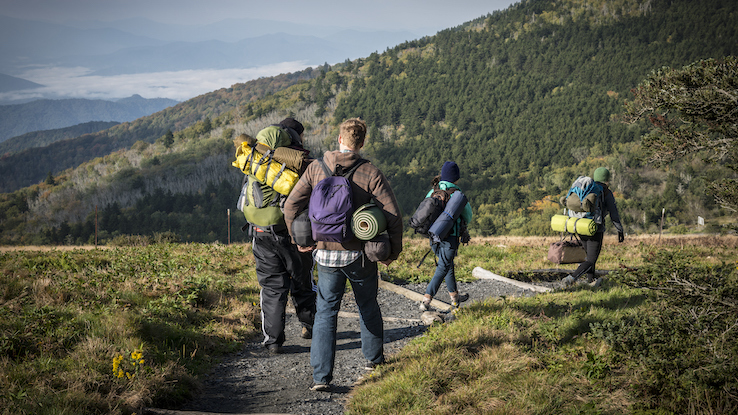 Another fantastic benefit to the Margaritaville resort is its variety of options for dining and drinks. From a rooftop bar and pool to the Margaritaville restaurant, there's plenty to fit your needs. What's even better is that the resort is located right within The Island in Pigeon Forge, where you can find shopping, dining, and entertainment for everyone to enjoy. 
Disappear Into the Smoky Mountains in Cabins and Chalets
Wondering what life was like for early settlers? You can relive their experiences by staying in cabins and chalets in the Smoky Mountains with your group. Fortunately, you don't have to gather wood or make fire with flint and twigs. The various cabin rentals have apartments equipped with fireplaces, kitchens, and hot tubs. Settle here to relax and view the mountains at night after touring Pigeon Forge.