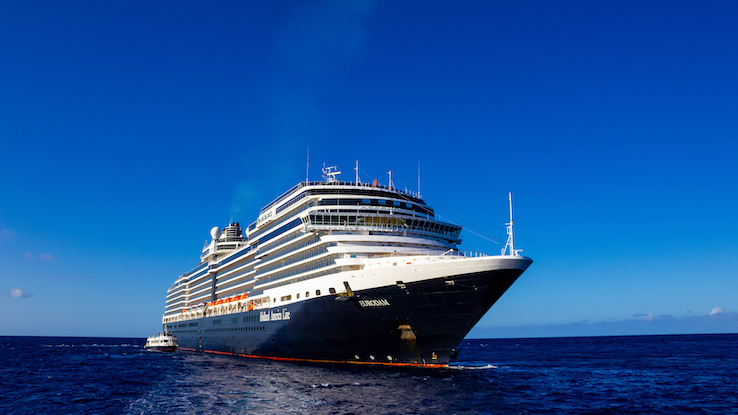 Looking for the perfect cruise? Look no further than a Holland America cruise voyage. Holland America has a long legacy of providing fun and luxurious cruises to destinations around the globe, making it a perfect choice for first-time cruisers and experienced passengers alike. If you're looking to take a cruise with Holland America for the first time, this guide can help. We'll go over the basics you need to know to make your dream vacation a reality. From choosing the right ship to packing well, this guide can teach you what you need to have the best time of your life.
Planning Your Cruise
Searching for the right cruise line is the first step in planning your trip. There are many different cruise ships to choose from in Holland America's fleet, and each has its own unique features and amenities. Take a look at the different ships to see what they offer and which destinations they visit. Once you have chosen a ship, do your research to find out all of the available options and prices to see what fits into your budget. Then, you can narrow down your options accordingly.
Once you have decided on your cruise, it is time to make the reservations! Cruise planning can take some work initially, but it is well worth it to experience the majestic beauty of the seas. Make sure to book your reservations as far in advance as possible to avoid any delays or problems. This can also help you secure a better price than you'd get purchasing a last-minute ticket.
When planning your cruise, be sure to consider your desired itinerary and price range. Some factors you may want to consider when choosing a cruise include the itinerary, price, ports of call, and the types of activities offered. Certain ports of call are better for particular interests – for example, cruise ports in Europe are known for their scenic tours, while Miami is a port destination that has a lively nightlife scene and beautiful beaches.
Packing for Your Cruise
Cruise packing can be a daunting task, but with a little preparation and common sense, it can be a breeze. Here are a few tips to get you started:
Make a packing list – Once you have decided what you will need for your trip, it is easy to start packing. Make a packing list and cross off each item as you pack it. This way, you won't forget anything important.
Bring the right luggage – Make sure you bring the correct luggage for your cruise. Most cruises are easier to navigate if you bring a suitcase you can carry easily by yourself.
Pack light – If you can, try to pack as light as possible. It might seem like extra work at first, but it will save you time and money in the long run. This can help you save room for souvenirs you'll bring home.
Bring important documents – Don't forget your passport and credit cards. Keep them secure at all times.
Get travel insurance – While cruising is definitely an adventure, accidents do happen. Protect yourself by getting travel insurance before your trip.
Arrive prepared – No matter how careful you are, there is always the potential for something to go wrong on a cruise. arrive prepared for everything by packing your essentials and knowing what to do if something does happen during your trip.
Planning a cruise can be daunting, but this guide makes it easy. From finding the right cruise ship to packing your suitcase, following the tips in this guide can help you have a great time.
This text was primarily generated using GPT-3, OpenAI's large-scale language-generation model, and has been reviewed and moderated for purposes such as readability or accuracy. Ask Media Group takes full responsibility for and ownership of all GPT-3 generated content published across its various properties.