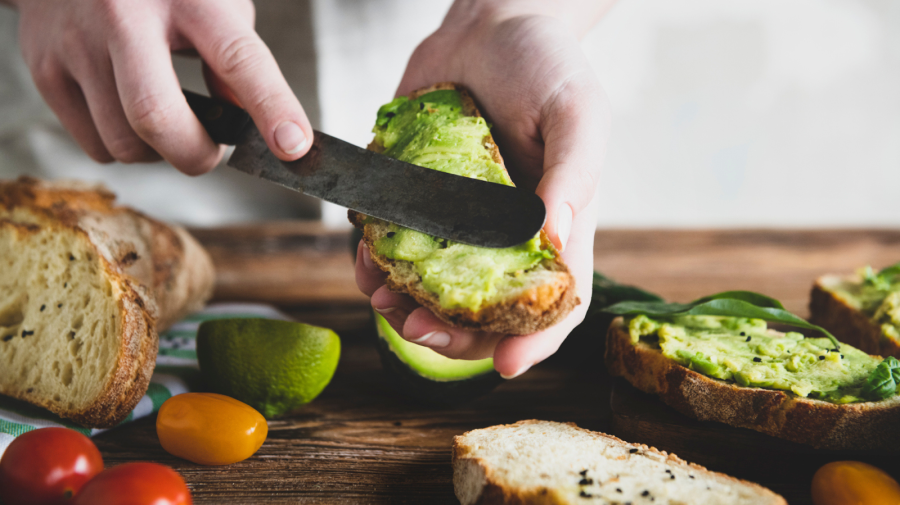 Although it's primarily considered a millennial staple food, avocado toast has been served up at brunch spots since at least the '90s. Still, the dish had a moment in 2010, becoming both trendy and the source of jokes about younger generations' "frivolous" spending.
But there's no denying that avocado toast is delicious — not to mention, it's a more balanced alternative to traditional American breakfast orders. If you're a loud and proud avocado toast eater, you might be looking for a few ways to change it up. Here, we're looking at a few recipes — and restaurants — you'll want to try.
Avocado, Egg White & Spinach à la Panera Bread
If you're looking for a more balanced breakfast sandwich than the typical bacon, egg and cheese, Panera Bread's avocado, egg white and spinach toast is a must-try alternative. Far from your run-of-the-mill avocado toast, it's a sandwich — but it does feature all the things that make avocado toast great, like egg whites, aged cheddar, spinach, vine-ripened tomato, and, of course, avocado. All of this is packed between two slices of Sprouted Grain Bagel Flats, making it a great on-the-go option.
Thorn + Roots' Epic Avocado Menu
Although the restaurant only has two locations — one in New York and one in Vermont — Thorn + Roots' avocado menu is so epic that it's worth the trip. Although they offer numerous avocado-centered treats, one of the absolute best is their avocado and egg option. It features sourdough toast and avocado mash, of course, but also a generous helping of smoked salmon, pickled onions, capers and sesame seeds. And all of this is topped with a hardboiled egg.
Sally's Avo Toast from The Friendly Toast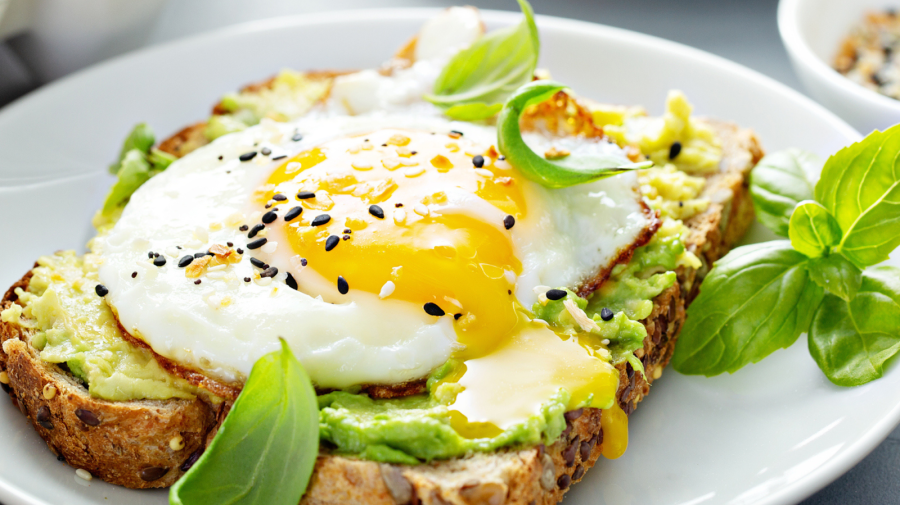 With several locations in Massachusetts as well as spots in both New Hampshire and Vermont, The Friendly Toast is a New England staple. A shining star on the restaurant's highly revered brunch menu is Sally's Avo Toast. While every order includes ample avocado, you can get it served with arugula, a sunny side up egg and an everything-bagel aioli, or with a sliced tomato, cotija cheese, chimichurri and pickled onions. No matter which delicious combination you go with, it's almost impossible not to enjoy.
Avo Grilled Cheese from The Granola Bar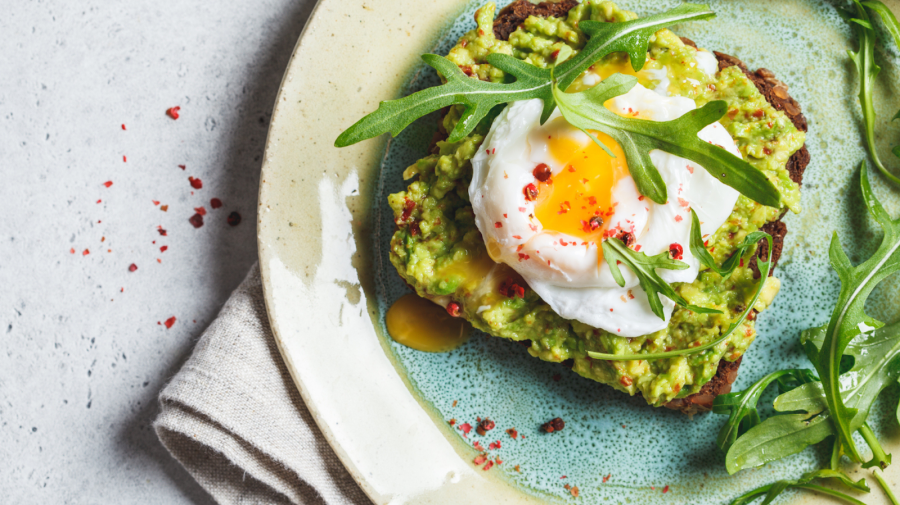 If you prefer to have your avocado toast at lunchtime, an Avo Grilled Cheese from Connecticut's Granola Bar is a fantastic choice. The recipe calls for grilled multigrain bread with cheddar and avocado, but those are just the foundation of this spread. You can also add a soft or hard boiled egg, carnitas, apple slices, goat cheese with honey, and more. I make a similar option at home with turkey bacon and tomato, plus the restaurant's signature TGB sauce, which is a fun, flavorful addition.
Laguna Avocado Toast from Left Coast Food + Juice
With two locations in Chicago, Left Coast Food + Juice is a real destination. Although it boasts a whole menu of exciting foods and fusions, the Laguna Avocado Toast is one of the most talked about options. It features toasted whole grain bread, avocado, orange slices, sunflower seeds, ricotta Salata, sunflower sprouts, citrus vinaigrette and za'atar spice. Fresh, sweet, spicy and tangy all at once, Laguna Toast is a major flavor explosion.
Avocado Toast With Honey
If you're looking for a solid DIY option, avocado toast with honey can be a simple way to dress up your favorite go-to breakfast. First, you'll want quality bread — good bread is paramount, and, while brunching at your favorite restaurant, you might not realize how much flavor the toast's bringing to the dish.
Picking a bread option might be the hardest part. From there, making avocado toast with honey is simple. Mash up a ripe avocado and spread it on your buttered toast. Next, add some honey, a pinch of salt and red pepper flakes. Sometimes, I'll even add a splash of lemon juice and a dash of paprika to give it something extra.
Pesto Avocado Toast With Tomato
Another — though slightly more complex — DIY option is a pesto avocado toast with tomato. Obviously, a love of pesto is a prerequisite for enjoying this toast, but as long as you can meet that requirement, you're almost guaranteed to enjoy this recipe.
When it comes to toast with sauces, the thicker the bread the better. Once you've toasted the bread of your choice, spread some smashed avocado — I like to add the sea salt and pepper flakes while mashing it up — and top it with sliced tomato and a drizzle of pesto sauce. This super savory snack makes for a great lunch, too.
Avocado Toast With Pico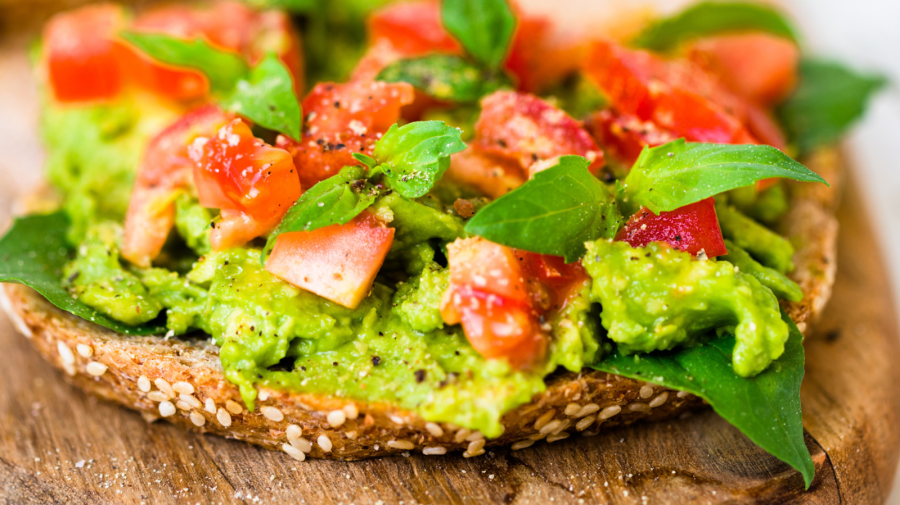 Lastly, any excuse to crack open the pico is always exciting. No matter if you prefer to buy your pico or make it yourself, this recipe will undoubtedly suit you. It calls for sourdough bread, toasted with butter, and, after you've added the mashed avocado, top it off with as much pico as you'd like. A pinch of sea salt and red pepper flakes can give this one a little something extra.
Let's Have a Toast to Avocado
Although it's been heavily criticized for being one of the most frivolous snacks of our age, avocado toast is clearly here to stay. No matter if you eat it daily or as an occasional treat, these restaurants' takes and easy-to-make recipes offer enough variety to ensure you don't get bored with this great dish. And, if you're a hater, we dare you to keep up that energy after trying any one of these delectable takes on avocado toast.