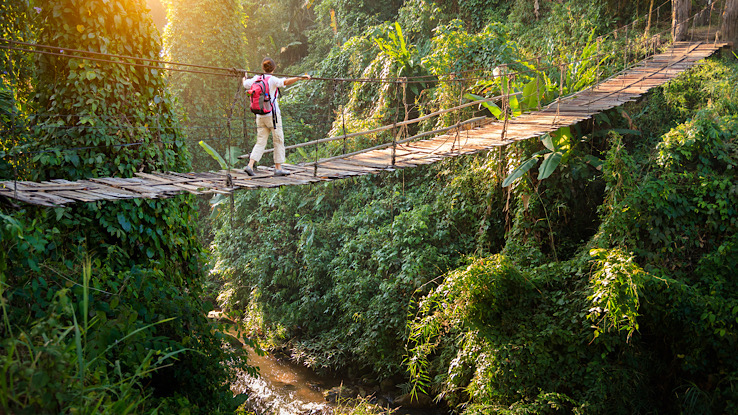 Ecotourism is a type of tourism that focuses on the environment and sustainable development. Ecotourism destinations are usually in natural areas, such as national parks or rainforests. These destinations offer travelers the opportunity to learn about the local culture and ecology while also supporting conservation efforts. For sustainability-minded and eco-conscious travelers, ecotourism is a boon. It allows you to explore the world while minimizing your carbon footprint and doing your part to protect the earth. If you aren't sure where to head, here are some of the best ecotourism destinations to visit.
Ecotourism Destination: Costa Rica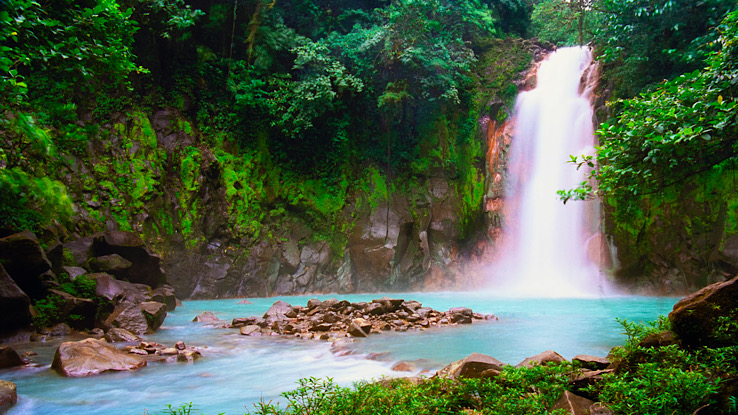 In the world of ecotourism, Costa Rica has long been a leader. In 2012, it became the first Latin American country to ban hunting for sport, allowing its fauna to flourish. Along with exceptional biodiversity, its conservation efforts are substantial. Plus, the nation has excellent infrastructure, offers comfortable living, and is a peaceful democracy.
Sustainable Travel
Traveling to Costa Rica is usually about exploring the beauty of nature. Overall, there are 26 national parks throughout the nation, along with several dozen nature preserves. Additionally, more than one-quarter of the country is protected against development, ensuring its biodiversity remains.
Best Time To Travel
Since Costa Rica is near the equator, it's easy to assume that visiting any time of the year works. However, the terrain creates multiple micro-climate zones, which make certain months better options than others. Overall, if you want to experience Costa Rica at its brightest – and driest – December to April is a good window. May or November can also be good choices, as those months usually end Costa Rica's green season, which may result in better weather and fewer visitors to national parks.
What To Expect
Primary Languages: Spanish
Local Currency – Colón
ATM Access: Widely available (aside from remote beaches and wilderness areas)
Credit Cards: Visa is most widely accepted, followed by Mastercard
Power Outlets: Type A and Type B (same as the US)
Safety: Safer than most other Latin American countries, though petty crime isn't uncommon in tourist areas and violent crime does occur
Top Places To Visit
Ballena Marine National Park
Dominical
Manuel Antonio National Park
Rincón de la Vieja National Park
Tabacón Hot Springs
Tamarindo Beach
Tortugero National Park
Bucket List Experiences
If you're looking for a bucket list experience, take a trip to Corcovado National Park. It's located on the Osa Peninsula, an area that National Geographic described as "the most biologically intense place on earth." An astounding 2.5 percent of the world's biodiversity exists on that peninsula, creating ample opportunities to observe amazing animal and plant species.
For those who appreciate a good mystery, the stone spheres of Costa Rica – also known as Diquís Spheres – are a must-see. These hand-carved wonders dot Caño Island. In total, there are more than 300 petrospheres, all crafted by a civilization that likely lived in the area between 700 CE and 1530 CE. However, their purpose isn't known.
Ecotourism Destination: Galapagos Islands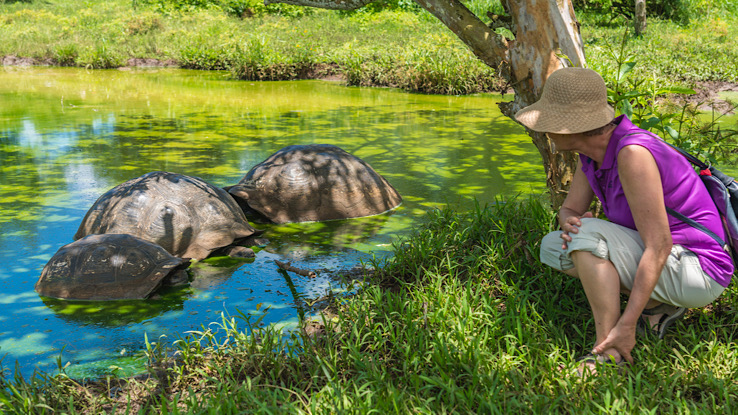 A UNESCO World Heritage Site since 1978, the Galapagos Islands is "the" ecotourism destination in the eyes of many travelers. While many may only know of this location in Ecuador due to its giant tortoises or the Darwin finches, this travel favorite has far more to offer eco-conscious visitors. It's an opportunity to view a variety of wildlife up close, and some may even interact directly with tourists. Overall, the area is a tropical paradise, brimming with amazing flora and fauna. Plus, while conversation-oriented, the vibe is relaxed, making it an exceptional vacation destination.
Sustainable Travel
In the Galapagos, tour providers are explicitly required to take certain steps in the name of conservation. For example, they must conserve water and energy, commit to recycling, use locally-produced products, and hire local employees, offering fair compensation. However, many go above and beyond, making them more attractive to eco-conscious travelers.
Best Time To Travel
Generally, the best time to visit the Galapagos Islands is from December to May. That's the warm season. Plus, ocean waters are typically clearer during those months, making it an ideal time for snorkeling and other water activities.
What To Expect
Primary Languages – Spanish
Local Currency – US Dollar
ATM Access – A few are available in the Galapagos, and they're readily available in Ecuador
Credit Card Use – Not typically an option on the Galapagos Islands, so bring cash
Power Outlets – Type A and B (same as the US)
Safety – Overall, there's very little crime, making it one of the safest destinations in the region
Top Places To Visit
Charles Darwin Research Station
La Lobería
Puerto Ayora
Puerto Baquerizo Moreno
Puerto Villamil
Sierra Negra Volcano
Tortuga Bay
Bucket List Experiences
For bucket list experiences, getting up close to a giant tortoise is usually the biggest. It's something you simply can't do everywhere, making it incredibly special. In most cases, heading to Rancho Primicias – a privately-owned sanctuary – or El Chato Tortoise Reserve are great options if you want to spend time among some tortoises.
Ecotourism Destination: Palau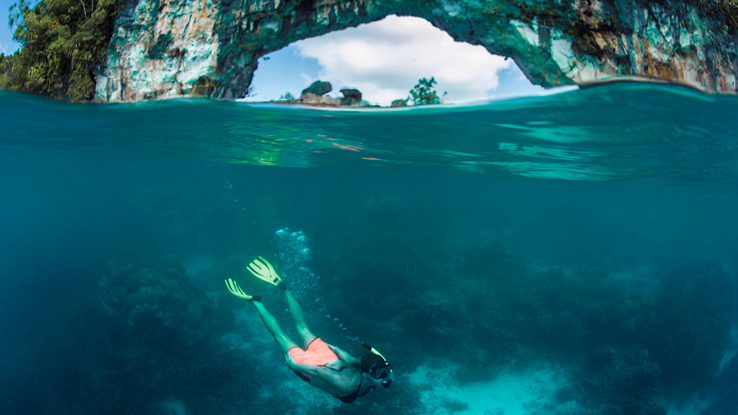 Palau is a breathtaking tropical destination that isn't just committed to supporting its environment; it makes tourists commit, too. Visitors must sign a pledge when they arrive, as it's part of the passport stamp, promising to preserve and protect the landscape, act kindly, explore mindfully, do no harm, and only leave footprints that will wash away.
Sustainable Travel
While Palau is small, it has a startling amount of biodiversity, considering its small size. Coral reefs abound, all of which are declared no-fishing zones to support their growth and development. A shark sanctuary helps keep these predators of the deep safe. Plus, active conservation efforts are designed to limit carbon emissions, pollution, and more.
Best Time To Travel
Based on its location, any time of year can be a great time to visit Palau. However, if you're looking for great conditions but want to keep costs down or pass by fewer tourists during your stay, plan a trip in November, January, February, April, or May.
What To Expect
Primary Languages – Palauan, English
Local Currency – US Dollar
ATM Access – Reasonable
Credit Card Use – Visa, Mastercard, and American Express in tourist areas
Power Outlets – Type A and Type B (same as the US)
Safety – Very safe, thanks to a low crime rate
Top Places To Visit
Jellyfish Lake
Kayangel Atoll Belau
Koror
Milky Way Lagoon
Ngardmau Falls
Peleliu
Rock Islands
Bucket List Experiences
In Palau, the biggest bucket list activity is snorkeling or scuba diving. The area is renowned for its marine conservation efforts, and being able to see the results of that hard work through expansive reefs and the sheer number of species is something to behold.