From the glimmering northern lights and chilly polar nights to the unique volcanic landscapes and toasty hot springs, there's a lot to love about Iceland — and a lot to see and do when you head there on a trip. If the sights and sounds of the Land of Fire and Ice are making an appearance on your travel itinerary sometime soon, you may be wondering whether it's best to sign up for some guided tours or explore the country at your leisure.
As it turns out, there's a perfect middle ground in the form of self-drive tours of Iceland. This unique travel format takes care of all the planning while allowing you to enjoy all the must-see attractions at your own (perfectly socially distanced) pace. Ready to learn more? Before you book a flight, join us for a voyage through all that Iceland self-drive tours have to offer.
What Is a Self-Drive Tour, and What Does It Include?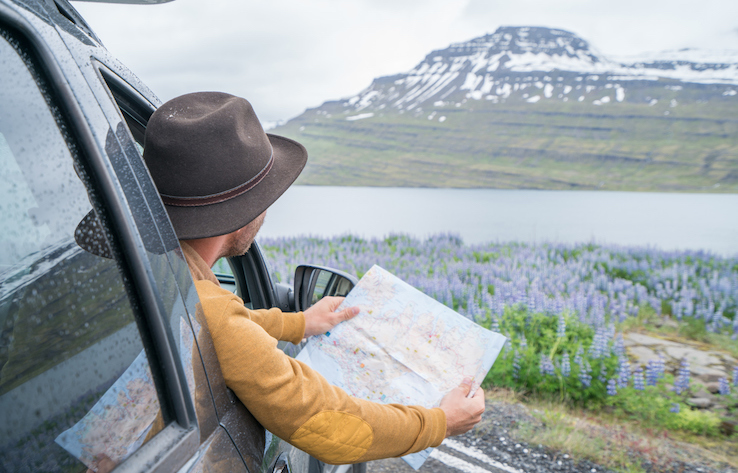 First things first. What exactly is this type of tour? It's a lot what it sounds like, but don't mistake a self-drive tour for a DIY attempt to organize your entire visit by yourself. Most of the best self-drive tours of Iceland are actually customized travel itineraries that take care of everything from your accommodations to your car rental. A specialized travel company books these amenities and schedules excursions for you, and you handle your own transportation to and from your lodging to your activities.
This is great for first-time visitors and travelers alike who want to take in the many sites that Iceland offers. Rather than having to worry about choosing a hotel that may or may not be close to some of the sites you want to see, you can have a self-drive tour company book various hotels for you along your own customized route.
When you work with travel companies that offer self-drive options, you can choose from various tour packages, complete with multiple accommodation options each night. Your self-drive tour company can also set up your vehicle rental and let you choose from a selection of budget or high-end vehicles. Breakfast is taken care of in most packages, but you can choose whether to add on other meals or decide where to eat along your way. Ultimately, the self-drive tour route is a great way to enjoy the convenience of a pre-prepared itinerary while also benefiting from the freedom to explore at your own pace.
Is the Self-Drive Tour Option Right for You?
Self-drive tours have become popular options for Iceland travelers, but they may not be for everybody. Whether or not you choose one will likely come down to several things. The first is how experienced a traveler you are, and the second is what you want to see. Most self-drive tours focus on major Icelandic destinations and popular tourist sites, so if you're looking to go off the beaten path, you may have a harder time finding an itinerary that's right for you.
While self-drive tours tend to provide enough options to make it fairly easy to stick to your budget, some savvy travelers may want the freedom to choose from more hotel options to enjoy discounts the tour company doesn't have access to.
Last but not least, you'll want to use caution when selecting overly ambitious tours if you're traveling in the winter. Iceland tends to live up to its name during the colder months, and travel conditions may make it a bit difficult to complete the drives and enjoy all the destinations in the given timeframes. Whether or not self-guided tours of Iceland are for you will likely come down to personal preference, so it's important to do your research and explore different options before you settle on one.
The Best Self-Drive Tours of Iceland for Summer
While Iceland is beautiful all year long, a few perks come with traveling in the summer, especially if you're going the self-drive tour route. The first is that the days are much longer, to the point that you should probably include an eye mask for sleeping. This also allows for a great deal more time when it comes to sightseeing, however, as well as greater access to certain parts of the island, such as Northern Iceland.
If you're up for completing the entire Ring Road, which circles the entire country, then summer is a great time to do it. It's best to undertake this kind of adventure if you have over a week; fewer than seven days could result in you spending a great deal of your trip on the road. If you're looking for a shorter option, try checking out the Golden Road or focusing on a particular part of the island. Here are some great summer options to get you started:
3-Day Golden Circle and South Coast: This quick three-day tour packs in plenty of natural beauty with stops at Þingvellir National Park, the Sólheimajökull Glacier and the iconic Blue Lagoon.
7-Day West and South Iceland With the Golden Circle: If you've got a full week, you can enjoy all the beauty of the Golden Circle and venture into the western part of the island. Stops include Reykjavík, Snæfellsjökull National Park, Jökulsárlón and Vatnajökull National Park, and others.
13-Day Self-Drive Ring Road and Westfjords Tour Around Iceland: Want to really go for it? Set aside two weeks to explore the most famous attractions of the full Ring Road, complete with hidden gems.
The Best Self-Drive Tours of Iceland for Winter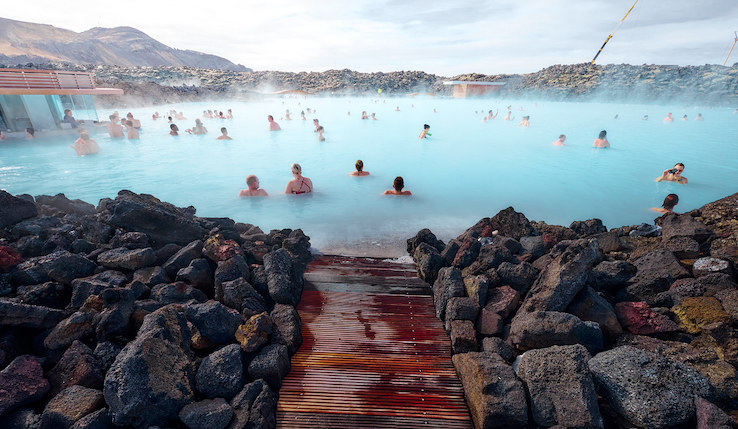 If you're planning to head to Iceland during the winter, you'll have the unique opportunity to check out the northern lights and plenty of other spectacular natural wonders. While the days may be shorter and colder, there's still plenty to do as long as you remember to pace yourself.
Many of the best self-drive tours of Iceland are designed to accommodate the common hassles that winter can bring. Here are some great options to check out:
3-Day Northern Lights Winter Self-Drive Ice Cave and Jokulsarlon Glacier Lagoon Tour: If you want to pack a lot into three days, check out this option, which includes a guided tour of an epic ice cave in Vatnajökull National Park.
7-Day Northern Lights Self Drive Tour of Iceland: This Southern Iceland self-drive tour packs as much beauty into your week as possible with stops at the Blue Lagoon, Reykjavik and the ice caves of Vatnajökull National Park.
10-Day Iceland Full Circle Classic: Feeling bold? If you're down to venture all around Iceland, then this 10-day tour is a great way to plot your course. You'll see everything from the Diamond Beach and Golden Circle to the waterfalls of Seljalandsfoss and Skógafoss and the quaint streets of Akureyri.