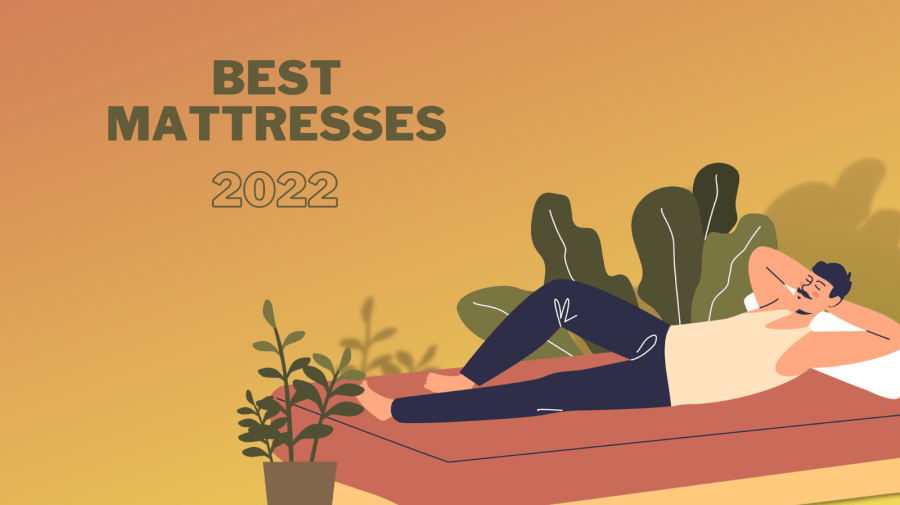 Having a high-quality mattress is essential if you want to get a good night's sleep. It ensures you're suitably comfortable and well-supported, making it easier to fall asleep — and stay asleep — night after night. Plus, your mattress can impact certain sleep-related health conditions, such as sleep apnea. But finding the best mattresses often boils down to your specific needs.
For instance, side sleepers may need a different mattress than stomach sleepers. Fortunately, there are fantastic mattresses available for essentially any need you may have, from being a hot sleeper to living with back pain.
Here, we're taking a look at the 10 best mattresses to improve your quality of sleep based on popular needs — just in time for all those giant Labor Day mattress sales.
10 Great Mattresses to Improve Your Quality of Sleep
1. Best Mattress for Back Pain – Nolah Evolution 15
The Nolah Evolution 15 is designed for multiple sleep positions, but it's a particularly excellent choice for anyone struggling with back pain. This mattress balances softness and firmness, providing the right amount of support while remaining comfortable. Plus, the various layers are excellent at eliminating pressure points, making it feel like it's cradling your body while also keeping your spine aligned.
Another fantastic feature is the quilted topper with a heat-releasing design that helps keep you cooler; the foam also boasts cooling technology. Finally, this mattress offers exceptional edge support, ensuring it holds its shape and reduces the odds that you'll tumble out of bed.
2. Best Mattress for Side Sleepers – Softer WinkBed
In many cases, side sleepers need a softer mattress to remain comfortable. With the Softer WinkBed mattress, you get support in the right spots while providing ample cushion. This leads to better spinal alignment while reducing pressure points.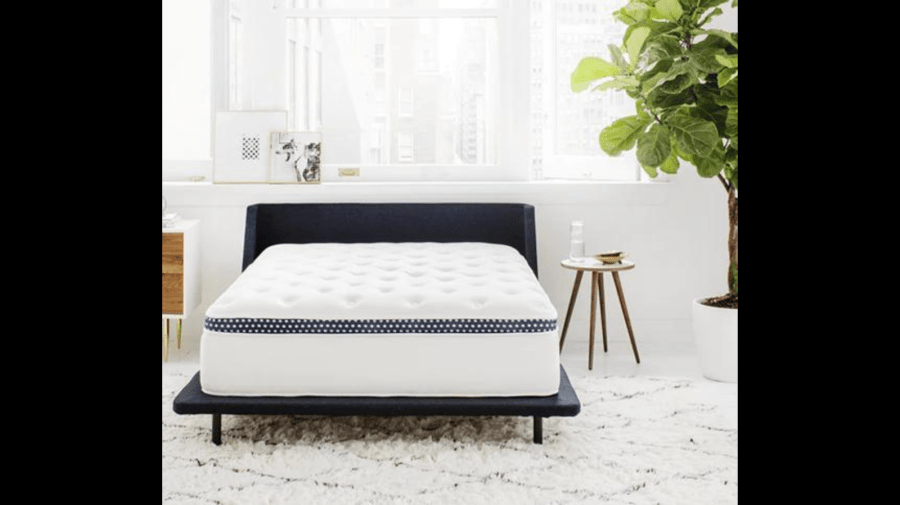 The mattress also has cooling technologies, making it a solid choice for people who tend to sleep hot. Plus, the foam helps with motion isolation, which can be beneficial for couples.
3. Best Memory Foam Mattress – Nectar Original
When you want a high-quality memory foam mattress that won't break the bank, the Nectar Original is an excellent option. It offers the right combination of cushioning and support, making it comfortable with nearly any kind of sleeper. Plus, the foam feels like it's hugging your body, which works well for anyone who prefers a cradling mattress.
This mattress also does well with motion isolation, allowing it to reduce the odds that one person's movement will disturb a partner. Finally, it has excellent cooling features, ensuring heat dissipates with ease.
4. Best Hybrid Mattress – Bear Elite Hybrid
For an exceptional hybrid mattress, look no further than the Bear Elite Hybrid. It features a series of ergonomic zones in the design, promoting better body alignment. In turn, you can often get a better night's sleep since the right areas are softer or firmer.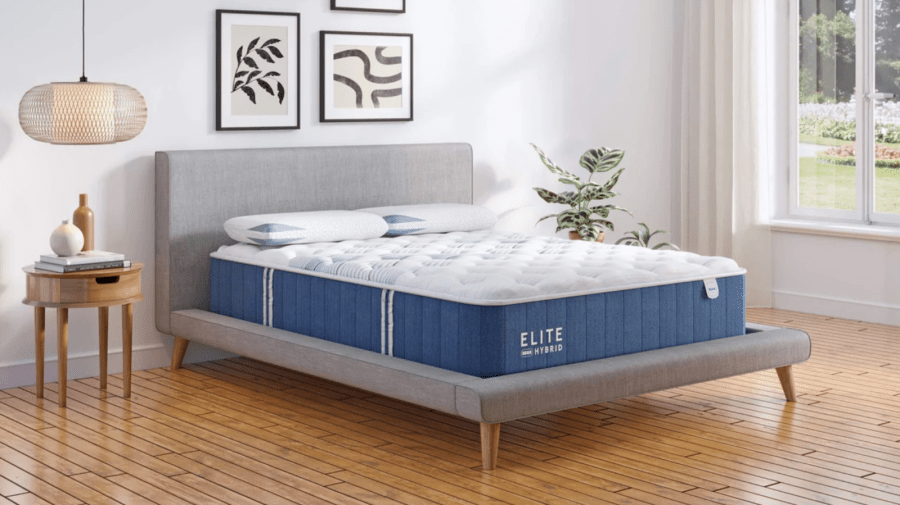 By featuring layers of coils and memory foam, you get a solid mix of comfort and support. The foam features cooling technology to reduce overheating. This mattress also uses individual coils, leading to a better overall experience.
5. Best Mattresses in a Box – Casper Original
In the mattress-in-a-box world, Casper is the leader. Along with introducing the world to the concept, the Casper Original mattress continues to offer exceptional customer satisfaction at a reasonable price point. Free shipping commonly comes with the purchase, allowing shoppers to avoid an additional cost. (Not to mention, the 100-night risk-free trial is pretty great.)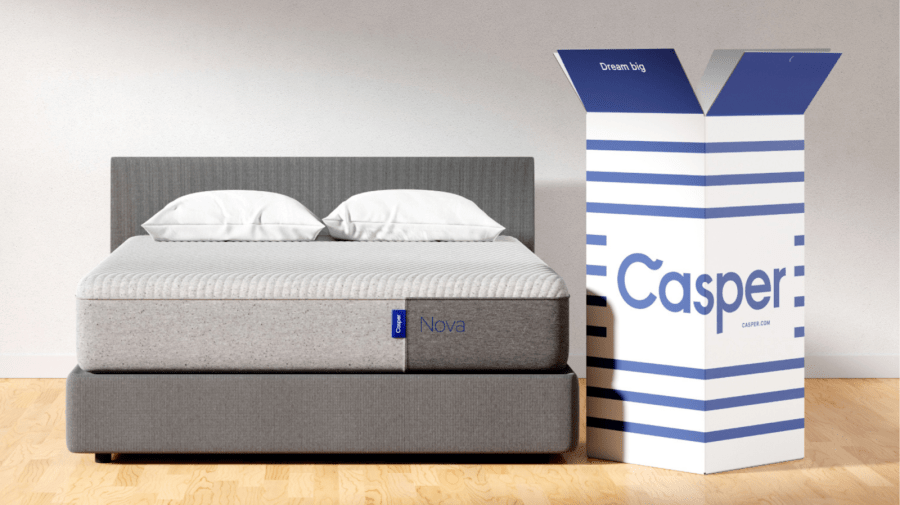 While the Casper Original is entirely foam, it still features individual layers designed for specific purposes. Overall, it balances comfort and support, offering an ergonomic design that helps keep the spine aligned. Additionally, the mattress is highly breathable, which can help prevent overheating.
6. Best Firm Mattresses – Stearns & Foster Lux Estate Cassatt
Generally, if a person sleeps on their back or stomach, it's wise to go with a firmer mattress. If you're willing to spend a bit more on your mattress, then the Stearns & Foster Lux Estate Cassatt could be an excellent option. It features a proprietary coil system and dense memory foam to provide ample support. Couple that with a luxurious pillow top, and anyone who prefers a firm mattress is typically thrilled with this option.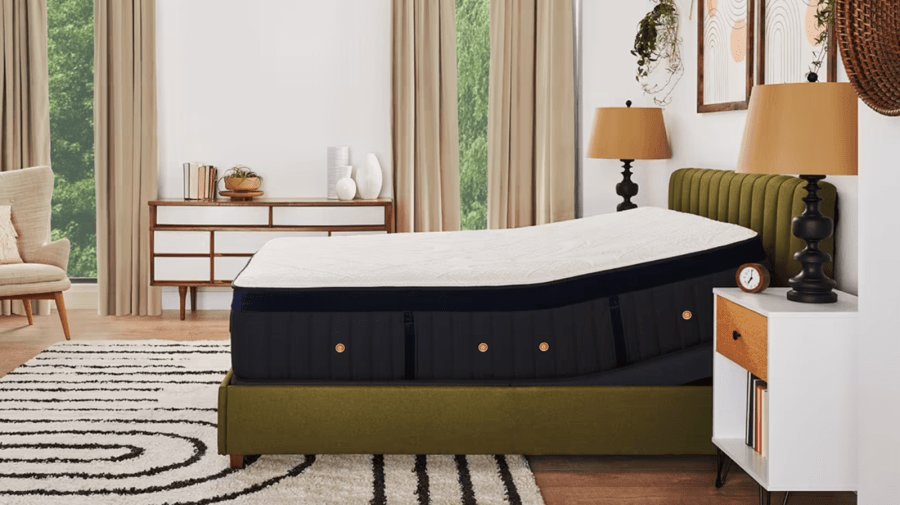 Overall, this mattress looks and feels incredibly high-quality. Even the outer material has a lovely feel, which — when coupled with the other features — can make the high price tag seem appropriate.
7. Best King Size Mattress – Helix Dusk Luxe
Most people that are shopping for king-size mattresses are looking for features that work well for couples. In this niche, the Helix Dusk Luxe stands out from the pack. The medium-firm version is designed to meet the needs of different types of sleepers, keeping it versatile. It also offers exceptional pressure relief, all while avoiding sinkage.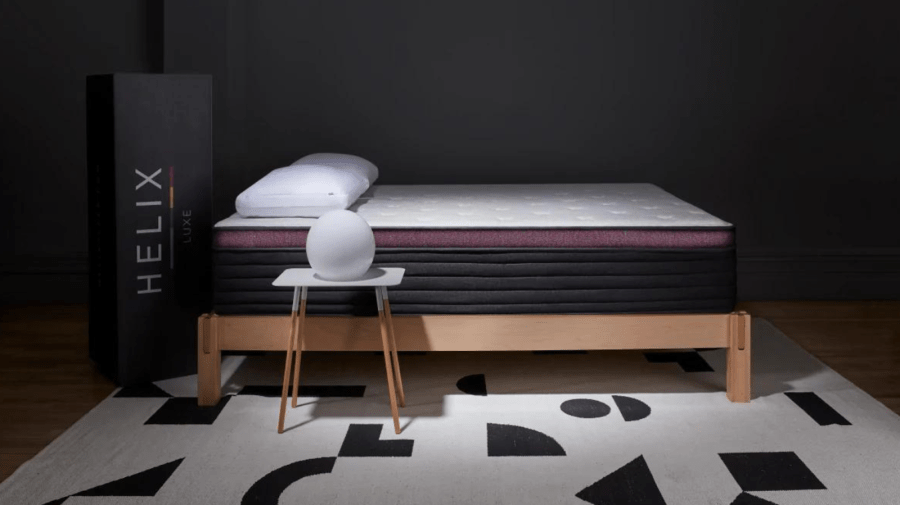 This hybrid mattress features coils that give the mattress a bit of bounce and give the mattress a sense of structure, which is essential when you're shopping for larger mattresses. And the thick foam also keeps motion from transferring across the mattress, preventing one sleeper from disturbing the other.
8. Best Cooling Mattresses – Brooklyn Bedding Aurora Luxe
For anyone who sleeps hot, having a cooling mattress makes all of the difference. If that's your top priority, then the Brooklyn Bedding Aurora Luxe needs to be on your shortlist. The company has proprietary foams with cooling features, allowing you to remain comfortable even as the foam cradles your body.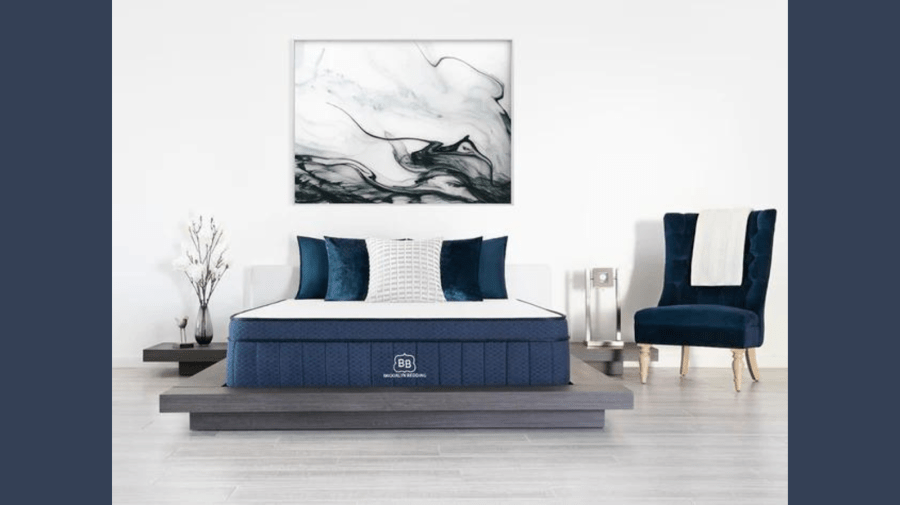 As an added bonus, the coils are incredibly well-ventilated, and the surface material is uniquely designed to dissipate excess heat. And with robust edge support, this mattress' design helps alleviate any potential pressure points. There are also three firmness options, allowing you to choose the one that best fits your sleep style.
9. Best Affordable Mattress – Allswell Luxe Hybrid
Having a tight budget doesn't mean you have to forgo a quality mattress. The Allswell Luxe Hybrid costs a fraction of what you'd spend on many other brands, but it still boasts outstanding features and high customer satisfaction.
The Allswell Luxe Hybrid features a mix of memory foam and coils, making it comfortable while providing support. The foam is two-part, featuring a softer top layer and a more supportive high-density foam lower layer. Plus, the memory foam also features cooling technology to keep you from overheating.
10. Best Mattresses for Stomach Sleepers – Leesa Original Hybrid
As mentioned previously, stomach sleepers usually need a firmer mattress than side sleepers if they're going to stay comfortable. However, combining support with cushioning leads to a better quality of sleep, which can make the Leesa Original Hybrid a solid choice.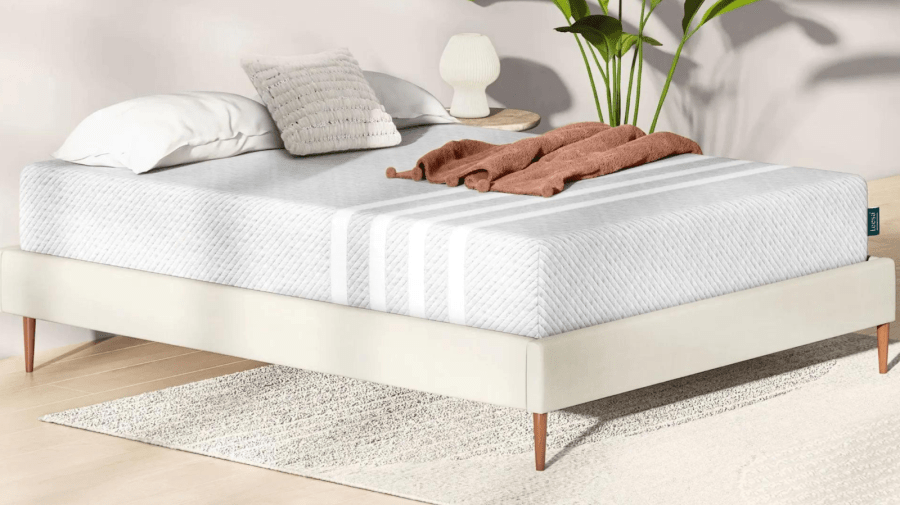 For a hybrid mattress, this option offers more support than you get with many other models, helping to avoid sinkage at your midsection. Despite this, the cushioned surface helps keep things comfortable, creating a sense of balance while alleviating any potential pressure points.