Here comes the summer! It's the time of the year where folks pack their bags and jet off to new and exciting locations. While we all experienced a good number of travel restrictions in the last few years, many places have begun travel restrictions, so you and your travel crew can freely let loose this year.
The biggest question of all: where should your next destination be? We've considered weather, available activities, budget, and more to compile this list of the best places to travel this summer.
Rome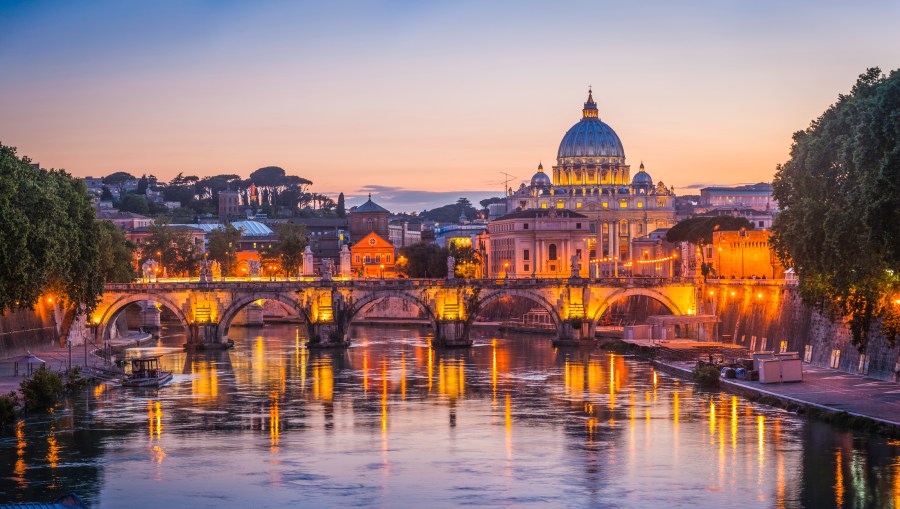 Italy's capital, Rome, tops our list. It is a great spot for art lovers, history buffs, and, of course, foodies. While ancient sites and museums abound in this city, you don't need to really seek out any destination to feel like you're taking in history. In fact, Rome has famously struggled to expand its subway station, because workers can't dig more than a few feet at a time without running into some ancient artifact. In Rome, the ground you walk on is literally entrenched with a vibrant history. Of course, you shouldn't miss the largest amphitheater in the world, the Colosseum, and the largest unsupported dome in the world, the Pantheon.
Rome is also home to the smallest state in the world, the Vatican City, on your trip to Rome. The Roman Catholic Church's headquarters are located in Vatican City. If you plan your visit to St Peter's Basilica in Vatican City on a Wednesday morning, you might see the Pope appear in St Peter's Square. If the Vatican City seems to0 crowded for your tastes, you may want to check out the Renaissance Villa Farnesina mansion for the best-kept art secrets by the world-famous painter and architect Baldassarre Peruzzi.
For the art lovers in your group, spend a day strolling through Quadraro's urban art outdoor museum and a walk through the La Galleria Nazionale's neoclassical modern and contemporary art exhibition.
Paris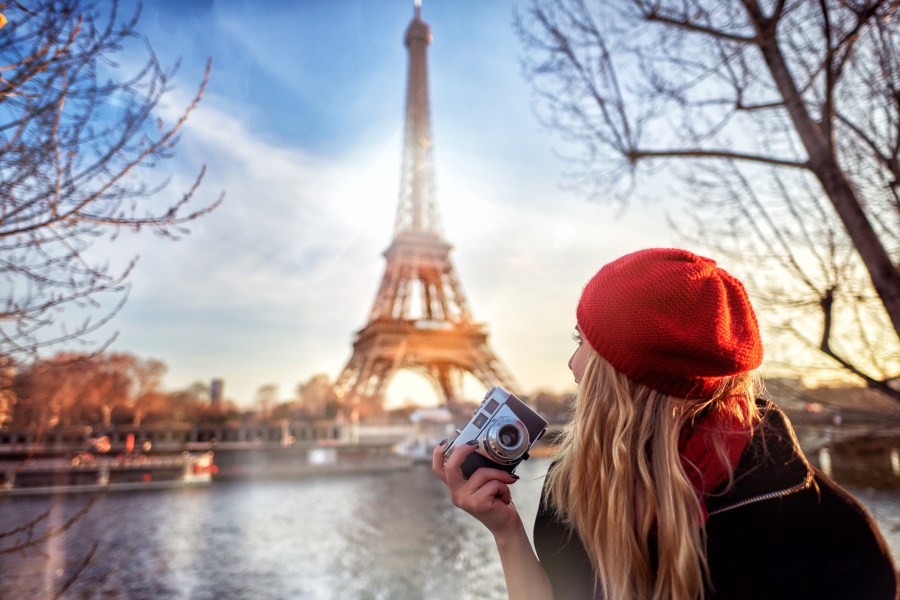 Next up is Paris, which has earned its spot on this list for warm temperatures, a romantic ambience, and the exhilarating bustle of city life. Of course you'll visit the all-too-famous Eiffel Tower, along with every other tourist in the city, but we also suggest adding a few mini trips to your itinerary.
Start off in the 20th district of the city, nicknamed the "countryside of Paris." There are cheaper sleeping choices here, plus a calmer, slower pace. It's the right place to start if you want to ease yourself into the experience slowly, savoring the little things Paris has to offer.
Working your way closer to the city center, we suggest honoring the Parisian love of pastry and making a stop at the Du Pain et des Idées bakery near Place de la République. Take a scenic stroll from there to the Institute of Islamic Culture in the 18th district. When you're finished, drop by Le Cafe d'Ici for lunch. You'll find a diverse menu with Mediterranean and French influences.
At this point you're likely ready to dive into the Paris that you've seen in the movies. While it's certain to be filled with tourists, the Louvre is well-known for good reason, and a visit is worth your while. But be strategic about it. On a bustling Saturday, when the Louvre is even busier than normal, consider visiting The Orangerie instead. Save your visit to the Louvre for a Wednesday evening, when the lines are short and you'll have a little more elbow room.
London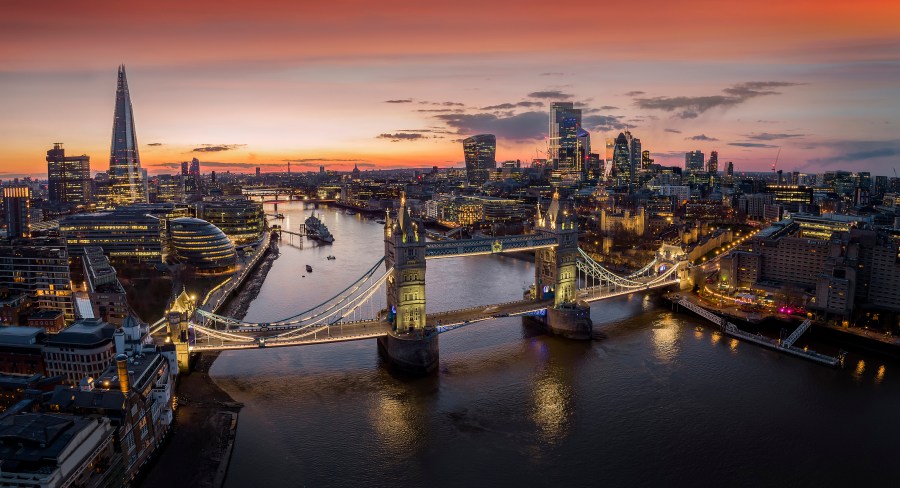 London also snags a spot on this list (and if you wanted to double dip, the Eurostar train from Paris to London is quick and affordable!). Summer in London comes alive with fun festivals like the Notting Hill Carnival celebrating Caribbean culture and the BBC Proms, which feature orchestral classical music concerts.
For a proper London tourist experience, plan a visit to Buckingham Palace, which is open to the public for ten weeks in the summer. From there, hop a red double decker bus over to the South Bank of the river Thames. You'll find delicious food, busking artists, and pop-up book shops. If you hop aboard the London Eye– the largest ferris wheel in Europe– you'll get a spectacular view of the Houses of Parliament, and Elizabeth Tower. Riding in one of the 32 glass pods takes about 30 minutes and costs about 30 pounds.
Like Paris, London can get crowded and expensive, so planning ahead will help you stick to a budget. Heat waves are also increasingly likely during the summer, so if something more mild sounds more appealing, read on.
Cape Town
For a whirlwind summer vacation on a budget, check out Cape Town. It's among the most affordable places to travel in the summer, and a great option for nature lovers. There are fewer crowds, compared to cities like Paris and London, with lots of beautiful landscapes and natural scenery. Hiking up to Table Mountain's most iconic, flat-topped landmark provides spectacular flora and fauna views along the way. From the top, you can see the entire city of Cape Town. We also recommend a hike up Lion's Head mountain, and scheduling time to hang out with the most adorable penguins by the shores of Boulders Beach.
Las Vegas
Las Vegas is your go-to destination for thrill-seeking and indulgence. Of course, there are the casinos, but there are also great pool parties and a vibrant city nightlife. The entire city exists for your entertainment (and to take your money), so grab tickets to a show or four while you're there. We recommend checking out one of the world-famous circus shows by Cirque du Soleil that call Vegas home, such as "O" which runs at the Bellagio. Unencumbered by the restrictions of a circus tent, these shows feature world-class acrobats and utilize state of the art technology to create a truly dazzling spectacle.
When deciding on where to stay, consider that the hotel is far more than a place to just rest your head. If you choose right, you could easily spend several days just enjoying the amenities of your hotel. The MGM Grand serves up a Hollywood theme with emerald green glass and a lazy river. If you want to tick off several of the cities in this article at once, a stay at Ceasar's Palace will offer a taste of Rome, and a visit to Paris Las Vegas will make you feel like you're in…well, you get the idea.
Greenland
Greenland, part of the world-famous Arctic Circle and one of the most scenic wonderlands to travel to, has nearly 80% snow cover year-round. If your goal is to escape the heat this summer, Greenland is a great place to cool off. You can hike through the snowy landscapes or try dog sledding. Book a boat trip for a chance to see icebergs, whales, and other sea creatures. The summer days are endless, with the sun never setting, so you won't struggle to fit everything in. You just might have to be diligent about making time to sleep.
Grand Canyon, Arizona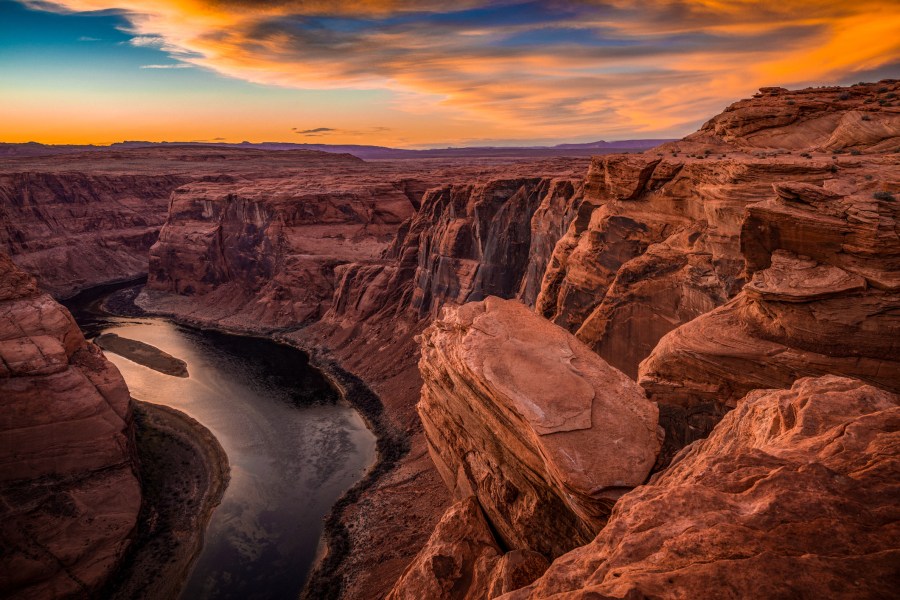 If you have the Grand Canyon on your bucket list, it's finally time to cross it off. Especially during the summer, tourists flock to the canyon because the North Rim finally opens up for more than just day visits. Having "grand" in its name probably doesn't do justice to the 277 miles spanning 18 miles in width and a mile in depth. Despite its majestic size, one full day can be sufficient to visit the best viewpoints at Mohave Point, Ooh Aah Point, and Hopi Point, as well as take a 13-mile hike along the Rim Trail.
You'll need another day to descend into the Canyon while on a mule along the Bright Angel or South Kaibab Trails. At the end of the day, you can spend the night at Phantom Ranch. This is a highly sought after experience, with access granted to tourists via a lottery system. A trip this like this requires both physical preparation and a lot of pre-planning to get your lottery application in on time and be ready to jump on the opportunity if you win.
If something more certain is what you're after, you could take a helicopter tour to take in the majestic and memorable views. We think that, no matter what you choose, the Grand Canyon is one of the most fun places to travel to in the summer.