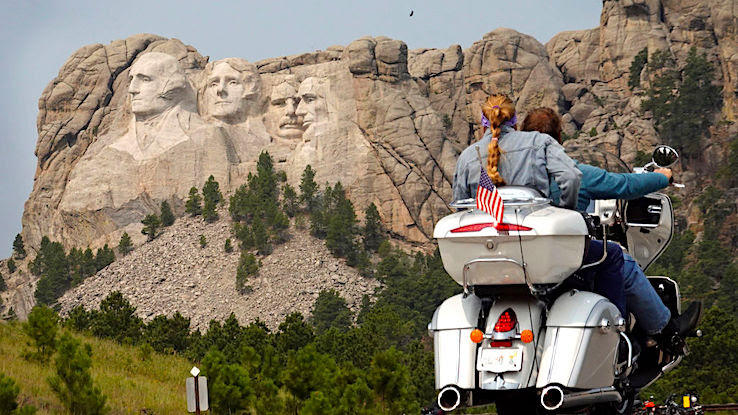 While the American Midwest may not be home to titans of tourism like Disneyland and Universal Studios, it does have plenty of cool, quirky roadside attractions to delight travelers of all ages making their way through the Heartland. The best part is that many of these fun outposts of Americana are available to visit for free, whether you stop and snap a few photos or make them the focus of a road trip.
The next time you're rolling through Ohio or find yourself in Missouri, remember this list of fun attractions you probably didn't know existed — until now. They've all got fascinating histories and will definitely make for excellent conversation starters at a post-road trip dinner party.
Futuro House | Carlisle, Ohio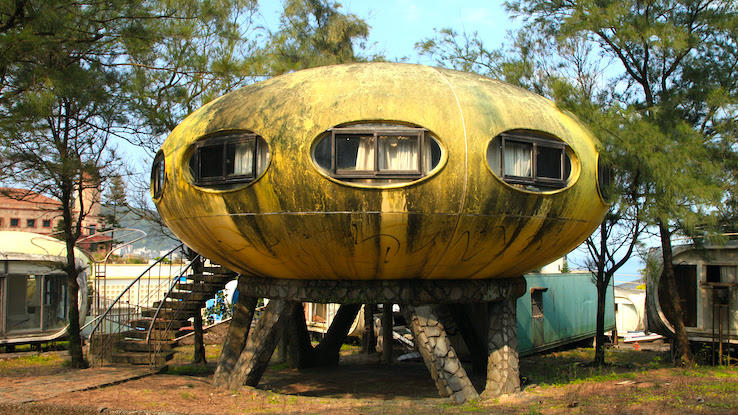 Back in the 1960s and 1970s, the space race was all the rage. That's when Finnish architect Matti Suuronen designed the "Futuro House," a space-age vacation home built to adapt to any terrain. While it may have seemed like a sure thing at the time, the Futuro House didn't quite take off like Suuronen anticipated and faded into obscurity over time. Some of the few remaining Futuros in the world can still be seen in Carlisle, Ohio, where two Futuros have been joined by a mental vent to become double the space age fun.
Veal's Ice Tree | Indianapolis, Indiana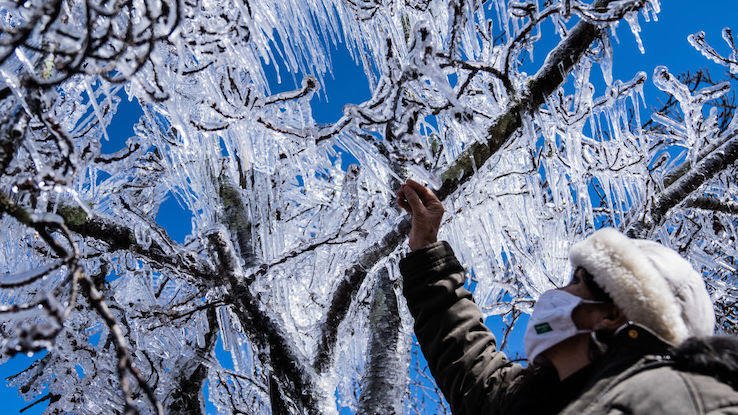 Veal's Ice Tree has become an annual tradition for one Indianapolis family. Each year when the Indiana capital can catch a week's worth of consecutive days of 20-degree temperatures, the family constructs an amazing tree made completely out of ice. Check out their Facebook page or website for real-time updates if you aren't planning on rolling through during a wintry road trip.
Wave Field | Ann Arbor, Michigan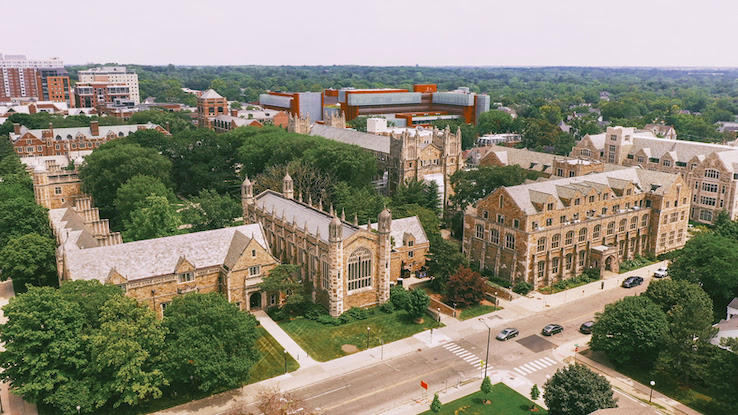 Located on the North Campus of the University of Michigan, the Wave Field is a piece of art made completely from earth that's been molded into the shape of waves. Created by Maya Lin — the sculpture artist who also designed the Vietnam Veterans memorial wall in Washington, D.C. — in memory of Francois-Xavier Bagnoud, the organic work is constantly changing due to shadows throughout the day.
Goat Tower of Baaa | Findlay, Illinois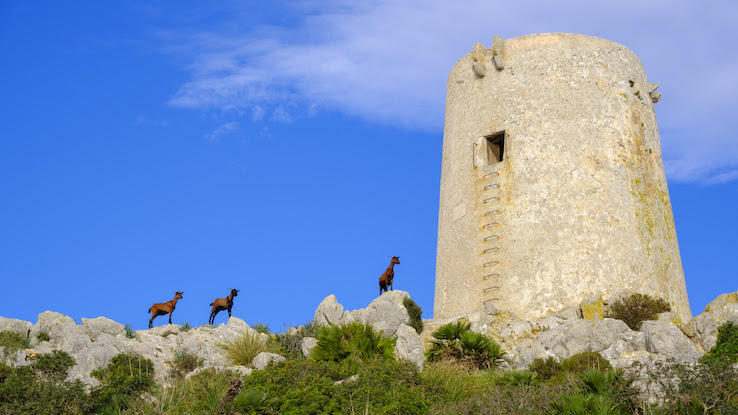 Illinois goat farmer David Johnson built the world's coolest tower for his goats out of 5,000 handmade bricks and 276 concrete spiral steps. If you're devoted to your goats, why wouldn't you? Standing at 31 feet tall and 7 feet in diameter, you can glimpse the tower from the road or call ahead to book a tour.
Hornet Spooklight | South of Joplin, Missouri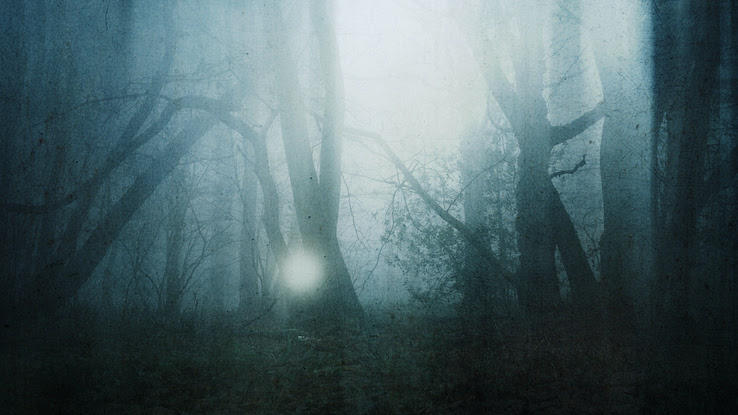 If you drive down the E50 Road — long called the Devil's Promenade by locals — between 10 p.m. and midnight, you might catch a glimpse of a strange ball of light that's been appearing nightly for over 100 years. First said to have been spotted along the Trail of Tears, scientists remain baffled by the otherworldly phenomenon. Even if you prefer to get some of your road trip driving done at night, this one's still worth a stop.
Fred Smith's Wisconsin Concrete Park | Phillips, Wisconsin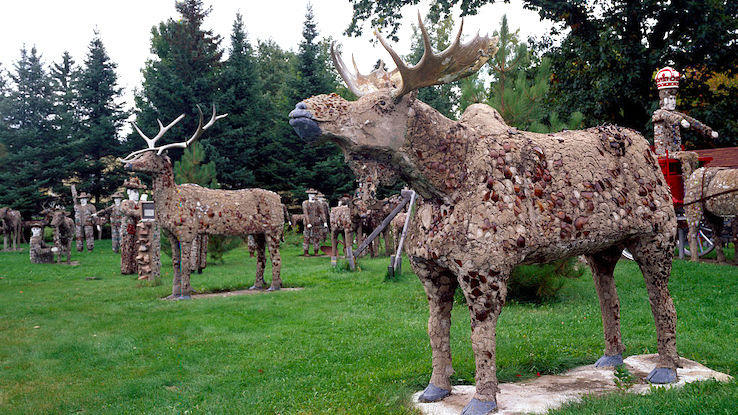 If you're ever near Phillips, Wisconsin, during your drive, be sure to check out this outdoor museum built by retired lumberjack Fred Smith. The park features 237 concrete and mixed-media sculptures that Smith created between 1948 and 1964. The park is open to the public year-round during daylight hours.
Anechoic Chamber at Orfield Laboratories | Minneapolis, Minnesota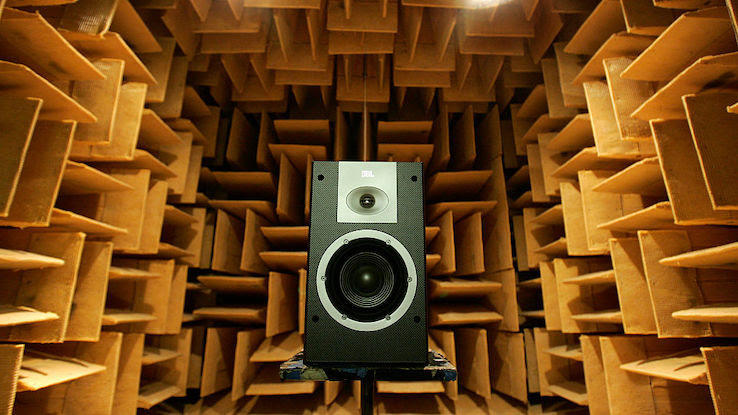 Craving some peace and quiet? Look no further than the anechoic chamber at Orfield Labs, which was once dubbed the "quietest place on Earth" by Guinness World Records. Designed to absorb 99.99% of sound waves, the room is usually used by researchers to study various products and conditions. Apparently, the room can also cause people to question their sanity if they stay inside long enough, so don't plan to spend too much time at this attraction. Tours are by appointment only.
Grotto of the Redemption | West Bend, Iowa
No trip to Iowa is quite complete without a visit to West Bend's Grotto of Redemption, the largest manmade grotto in the world. Back in the 1800s, a young Catholic seminarian named Father Dobberstein promised the Blessed Virgin Mary that if she would intercede to have him cured of a deadly case of pneumonia, he would build a shrine in her honor. After being cured, he not only kept his word but also built the grotto using one of the largest collections of precious stones and gems in the world. This marvel is open to the public year-round.
Garden of Eden | Lucas, Kansas
Between 1905 and the 1930s, Civil War vet Samuel P. Dinsmoor turned his cabin into an incredible work of art. His Populist Party leanings and Masonic background play into the themes of the three-story concrete sculptures you still see surrounding his Lucas, Kansas, home. Now one of the largest intact folk art exhibits in the United States, the Garden of Eden is listed on the National Register of Historic Places. Check out the Garden's website for information on self-guided and guided tours.
Carhenge | Alliance, Nebraska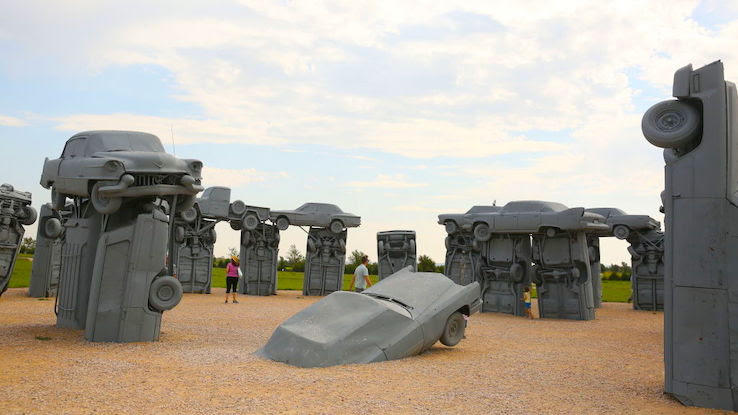 Don't have the money to fly across the world to see Stonehenge? The next best thing is no farther than Nebraska. Back in the 1980s, an artist named Jim Reinders collected 39 automobiles and used them to construct a to-scale replica of Stonehenge made completely out of cars. Built as a memorial to Reinders' father, Carhenge remains a quirky must-see attraction off of Nebraska's Highway 87. Carhenge is free to see year-round, but the adjoining gift shop is only open between May and September.
Mount Rushmore National Monument | Keystone, South Dakota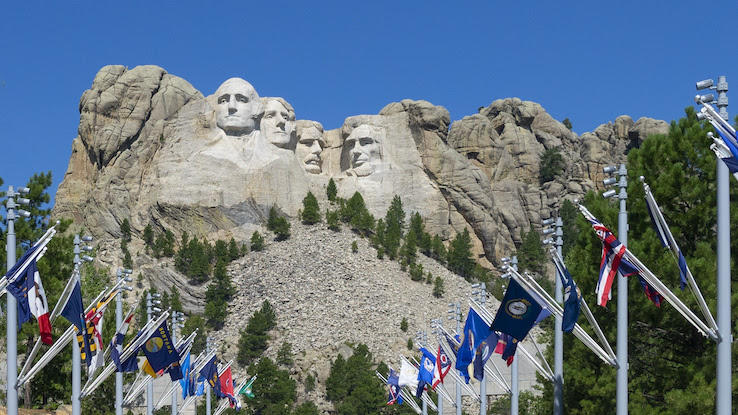 While this isn't as quirky as other items on our list, no rundown of Midwest attractions is complete without mentioning Mount Rushmore. Set in the Black Hills region of South Dakota, the historic monument features the 60-foot granite faces of U.S. presidents George Washington, Thomas Jefferson, Theodore Roosevelt and Abraham Lincoln. Completed in 1941, the monument has become an instantly recognizable American icon. These days, it also features an adjoining museum with interactive exhibits. The monument is open every day of the year except for Christmas Day, but make sure to check the website to learn more about parking and the facilities.
Stanley R. Mickelsen Safeguard Complex | Near Grand Forks, North Dakota
The Stanley R. Mickelsen Safeguard Complex was the first operational anti-ballistic missile defense system in the United States and played an important role in ending the Cold War. The complex was only operational for a short period of time, and many of its buildings were recently purchased by the Cavalier County Job Development Authority. The CCJDA has expressed a desire to turn it into a preservation site, but at the moment the interior of the complex is only available for virtual tours.