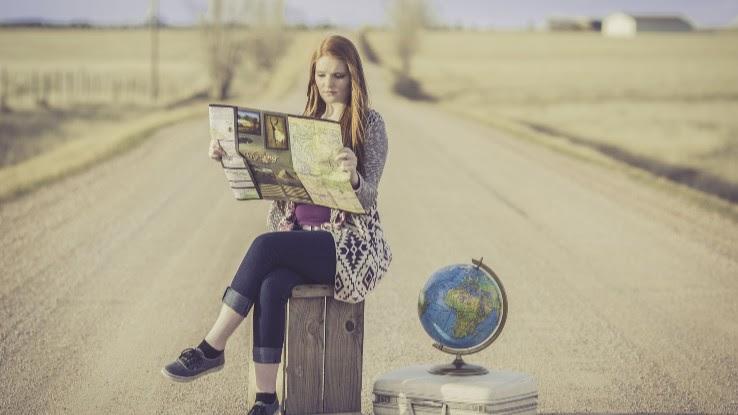 The best case scenario is you always have plenty of time to plan a trip far ahead of time. This ensures you get the best deals on flights, food, tours, hotels, etc. But what happens if you suddenly need to travel somewhere for work or a family emergency? Does that mean you're stuck paying far more for everything you do, just because you didn't book far in advance?
You can't let that happen when there are still amazing, last-minute deals to be had. You just have to know where to find them. This list of the best deal-finding sites can help you book your last-minute trip to anywhere via the perfect combination of deals and perks.
Vayama.com
If you're booking a trip for international adventure, Vayama is a fantastic place to find those last-minute flights right on the homepage. You don't have to click through to a hundred different subpages and links to find the current and upcoming deals.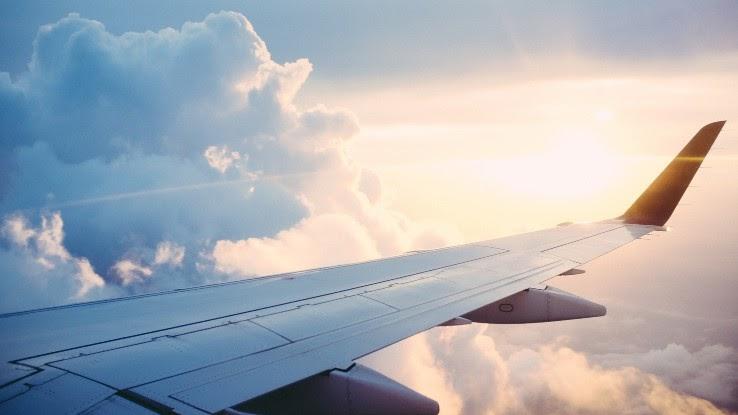 You can also check out their "Trending Deals" section for the most up-to-the-minute offerings on the site. If you're in a hurry, just plug in what you're looking for — hotels, flights, etc. — to find the best prices for many different brands and companies.
CheapOair.com
Looking for discounted flights? Then CheapOair is your ticket to the best airline deals. Click on the "Last Minute Flights" tab to find the cheapest rates on the site, which usually are way cheaper than the other guy, especially when it comes to last-minute flights.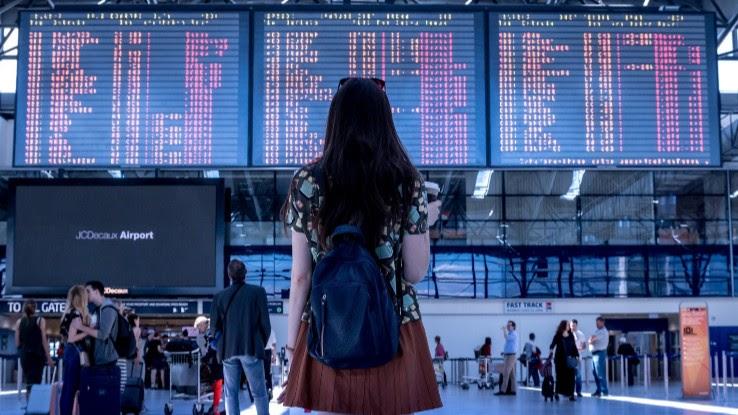 Definitely book the flight the second you find it, however, as the deals vanish quickly. Plus, if you have some patience, you can call their toll-free number to talk with an agent about cheap, unpublished fares that you can't find anywhere else. This site is highly recommended for anyone on a super-tight budget.
Google Flights
If you're looking for price estimates for flights, then your best bet is doing a quick Google search to check out the Google Flights finds. According to many users and media outlets, including CNET, Google Flights has the best, cheapest, up-to-date flights compared to many of the more popular and well-known sites and competitors.
All you have to do to use it is go to the Google search page and type in "cheap flights from [departure location] to [destination]." Google Flights will pop up with the best rates around the web, based on the dates you enter.
Rome2Rio.com
Rome2Rio is kind of the perfect airfare and transit app for finding all the cheapest, best ways to get from Point A to Point B. You plug in the locations you're traveling to and from, and within a minute or two, the site pulls up all the different ways to get there.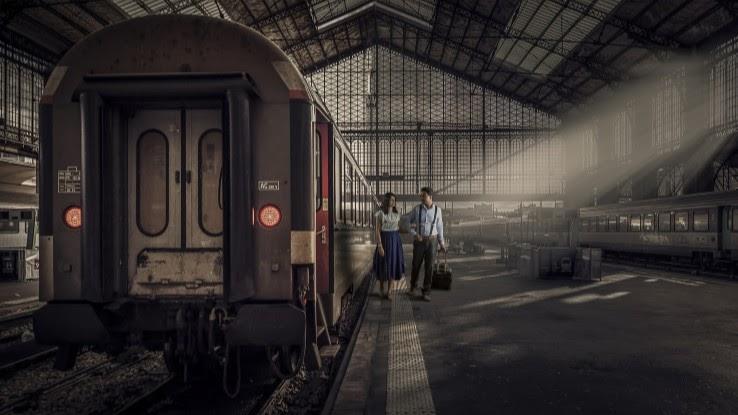 You can use the app to compare, side-by-side, the busses, trains, ferries and flights from A to B with ease. If you happen to be flexible on dates and/or times, you will have even more access to cheap deals for transportation locally as well as domestically and internationally.
TravelZoo.com
TravelZoo is an amazing website and app combo that gives you incredible deals for last-minute travel on tons of things, not just the standard travel fares. You can find great packages, hotel rooms, cruises, flights, tours, restaurants, spas and other amazing activities at the destination of your choice.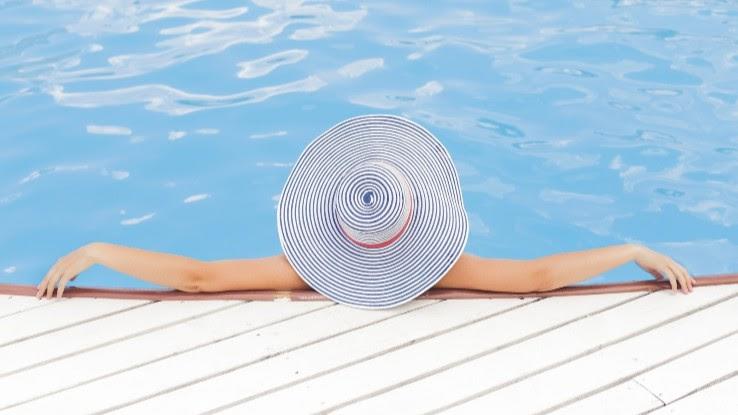 Thanks to the map-based tech the app offers, this site is great for exploring a new place. You can find travel-related deals based on where you are in the map setting before you book for flights and more. The website is best for pre-travel, while the app is best for finding your location once you're onsite.
Airfare Watchdog
Airfare Watchdog is fantastic for finding savings on last-minute travel in more ways than the usual sites offer. First, the website lists all the last-minute deals from your local airport — or whichever airport you set as the default. That means you can find all the cheap deals related to your location and keep an eye on them more easily.
Plus, you can set up alerts to get push notifications or emails about the flights you're watching. It also offers fantastic tips for finding amazing airfare deals through social media on their daily list of finds.
Flight Board
This app for Android or iOS is stylishly modeled after the Charles de Gaulle Airport near Paris. It basically turns your device display into an arrivals and departures board so you can keep track of flights. It has information from more than 3,000 airports and updates that information every 5 minutes.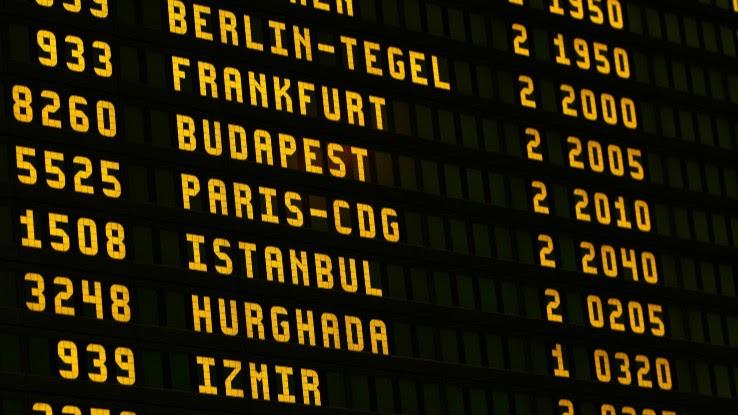 The app helps you stay on top of real-time flight status for practically any flight or airport you want to track. It's especially valuable for last-minute travelers who are rushing to find their planes or looking for the next flights out of the airport they're traveling from.
Groupon
Groupon is the perfect app and website to find fantastic last-minute deals for things you want to do at night in a new city. If you have ever used it at home, you already know you can find everything from a dentist's office for a sore tooth to a beautiful restaurant, fun shopping spree and tickets to a great show.
The best part is you can temporarily set your location to whatever city you're visiting to find the deals you need. Then, you just adjust back to your hometown when you return after the trip.
Hipmunk
If you're in need of help planning an entire vacation at the last minute, this is the app for you. Not only does it offer great deals, but you can do all the planning in one place. You don't have to hop around from site to site, just to find what you need.
Enter your home airport into the app to find flight deals to suggested cities, or enter the cities you would consider traveling to, and Hipmunk will alert you to great deals for those cities. You can even compare flights with deals on other sites to make sure you're getting the best deal possible.
Jetsetter
This amazing app lets you do just about anything in a single place as well. You can reserve hotels for same-night accommodations, book complete packages for last-minute trips and find tons of other deals for your vacation. The credit card scanning feature allows you to auto-fill your details for even faster, hassle-free bookings.
The best part is that Jetsetter offers huge deals for members — sometimes up to 60% off — and membership is free. Look through the curated tips to find the best weekend bookings, luxury maxi-breaks and holidays geared to particular interests.
Fareness.com
This is one of the best apps to use when you just need to get out of town — for any reason or no reason at all. To use it, you have to type in your home airport and the destination desired. The site will then present you with round-trip flights for the next two months.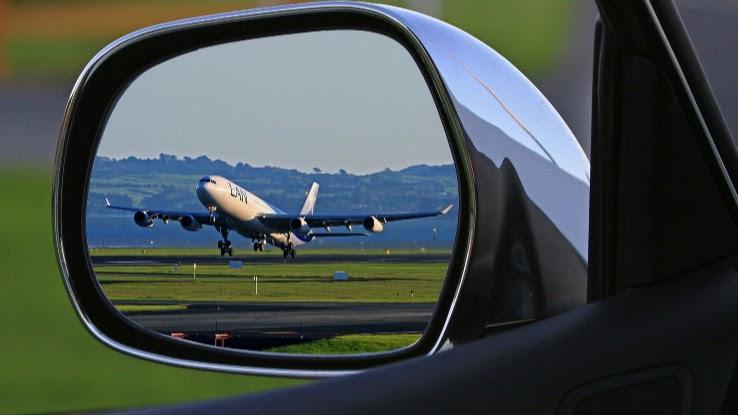 The results are even better if you're open-minded about where you'd like to go. You can just set the dates for when you want to go and where you're leaving from, and Fareness will do the rest by providing you with a number of cheap options from your locale.
Hopper
If you've got a specific destination in mind, but you can be a little flexible on the exact dates you fly, Hopper offers a fabulous way to track possible inexpensive flights from the present to six months away. The app crunches the data to decide when you should book the flights to get the best price.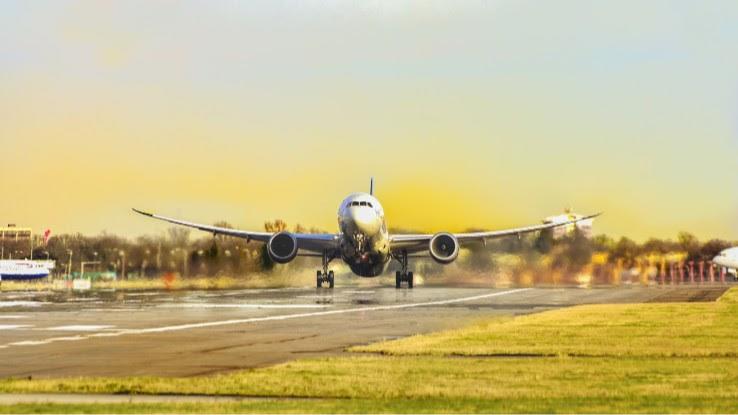 As the time passes from now until whenever you're leaving, the app tosses out a push notification or email letting you know that the price has dropped or has pushed even higher. It also predicts when the price is expected to change again and notifies you.
GTFO! (Get the Flight Out)
If you need a flight like now, then GTFO! (Get the Flight Out!) is one of the best places to look to find your deals. The tracker comes from Hopper and incorporates an inventory from major airlines and low-cost carriers alike, all with the best possible prices for last-minute flights.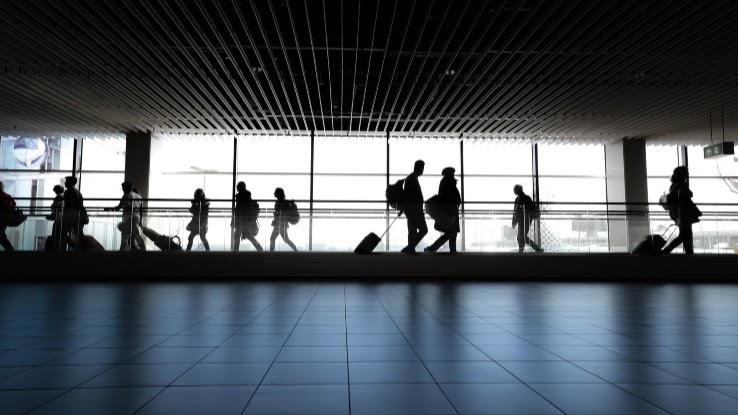 Same-day departures for international flights can be booked at super cheap prices, so your spontaneous dream of flying to London tomorrow "just because" could actually come true. The app is available for iOS and Android and is free.
mTrip
This Android or iOS app is your go-to last-minute "travel book" for the phone. You don't have to pay a ton for it, nor do you have to tote around those old travel books that heavily weighed down your suitcase. Instead, the app just costs a couple of dollars, and the guides are updated for popular destinations each year.
Not only do the guides cover accommodations, but they show you the best places to shop, eat and play. Plus, you can create personalized itineraries, add photos and notes for your trip and send digital postcards to friends. There's also a real-time map for directions that is available offline.
SecretEscapes.com
If you're planning a last-minute trip but don't want to crash at some youth hostel or budget motel to save money, then you'll love SecretEscapes.com. This site helps you find last-minute deals on upscale hotels, often for as much as 70% off published rates for hot spots around the world.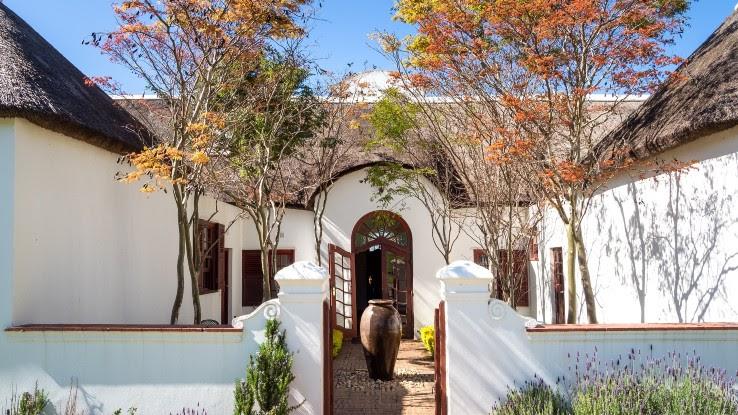 Most of the deals run around 30% off, but that's still a huge savings on beautiful boutique hotels in places like Tortuga Bay. Browse flash sales or enter precise dates or destinations you plan to visit, and the deals will pop up quickly.
iCruise.com
Want to take a cruise, but you didn't book in time to find a decent deal? Well, that's the kind of problem iCruise is made to handle. With this app, you can usually find a decent deal for cruises on all kinds of ships going all kinds of places for way less than you would ever imagine, especially for short-notice trips.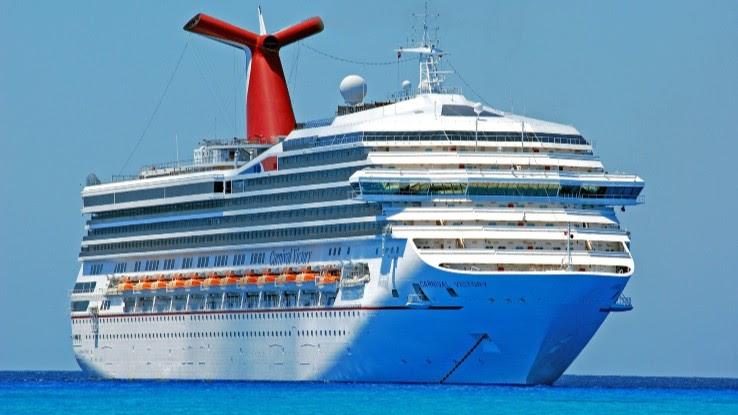 Use the Cruise Finder's "Hot Deal" feature to find those last-minute bookings for a good price up to two weeks out. You'll find top-brand cruise companies like Carnival as well, so it's not just some weird company with boats that no one knows about.
LateRooms
Of course, last-minute travel planning isn't just about the flights. Getting the right hotel room at a reasonable rate can be pretty challenging as well. That's where LateRooms comes in to save the day — or the night, to be exact. The app is available on Google Play and iTunes, and it allows you to find rooms anywhere in the world.
The app is designed with more than 200,000 properties around the world loaded as potential places to stay, which helps you find same-day bookings at a lower cost. Some of the hotels are pretty swanky too, including places like the Hilton Edinburgh Carlton in Scotland.
Hotel Tonight
This booking app allows you to book hotels up to a week in advance. You can also book up to 100 days in advance for long-term stays of 14 nights, but it is definitely geared toward those last-minute finds for travelers. If you have dreamed of staying in a particular hotel, use the app to find the best deals on stays there.
The deals go live each day at noon, and you can literally choose from thousands of options at a much lower cost than their usual prices. It's especially great for road trips when you're not planning every detail of your stops in advance and want to decide as you go where you'll be stopping for the night.
One:Night
Here's another hotel booking app that you might find super handy, especially if you're really shopping at the last minute. One:Night lists same-day deals starting at 3 p.m. for hotels that simply haven't booked up their rooms yet. That means you can find much better rates than pretty much anywhere else for the same stay.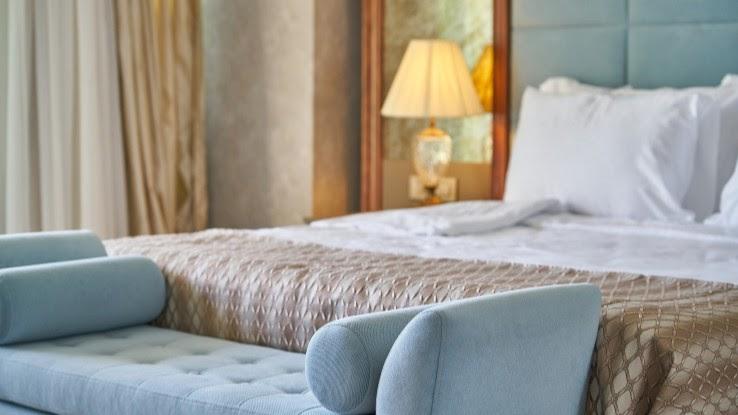 The app helps you find beautifully stylish hotels, standard chains and uniquely fun boutique hotels in some of the nicest neighborhoods as well as in tourist locations along your travel route. It even guarantees the lowest available rates for the night every time you book.
Cruise.com
You have probably heard of Cruise.com before, especially if you've ever considered taking a cruise. Sometimes, their deals are just so-so, but if you look at the "Last-Minute Cruises" section — found under "Cruise Deals" — you will find a lot of discounted sailings, including extremely popular options like a 4-day Caribbean cruise for less than $300 a person.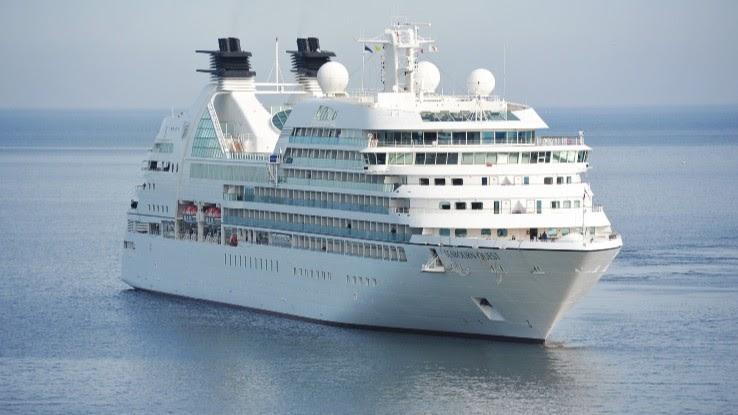 The best part? Those deals are for short-notice travel, even as little as a week out from the sailing date. You can also find tons of other deals in this section, ranging from domestic to international, big cruise liners and small cruisers.
LastMinuteTravel.com
This site does have a $50 membership fee, but if you travel at least once or twice a year, you make much more than your money back, thanks to the huge discounts you receive through the site. You can book flights, cruises, vacation homes, hotels, rentals and trip packages, all for up to 65% off.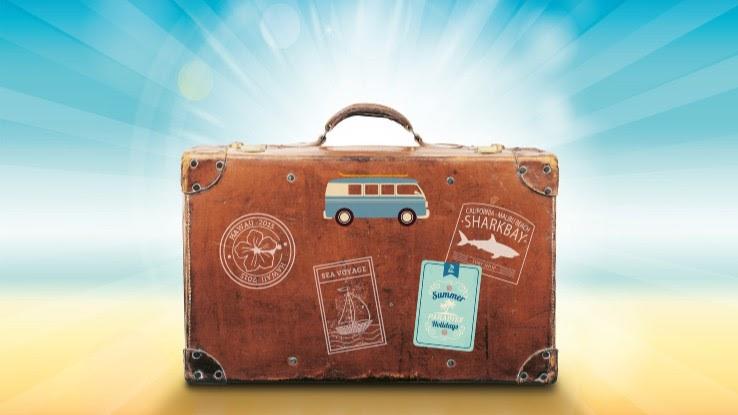 Of course, the focus is on spur-of-the-moment bookings to satisfy all your travel needs, from activities to lodging to transit. The overwhelming number of choices for everything is the main potential drawback to the site. Be sure to give yourself some time and some breathing room to search for your best deal.
Spotted by Locals
North America, Europe and the Middle East have more than 76 cities in the Spotted by Locals app, which offers you amazing city guides similar to those you would find on Lonely Planet. However, each of these guides is based on tips entirely supplied by locals, not travel writers who just sometimes visit the city.
The spotters who build the guides cover only their own frequently visited spots in their own cities, so the guides are always accurate and up-to-date on the local happenings and prices in a given locale. Each guide offers seasonal tips and is maintained regularly and available offline.
CheapCaribbean.com
If you're looking to head to the Caribbean or perhaps even Mexico's Riviera, be sure to check into CheapCaribbean.com. It offers tons of deals on last-minute vacation packages, airfare, resort deals and more.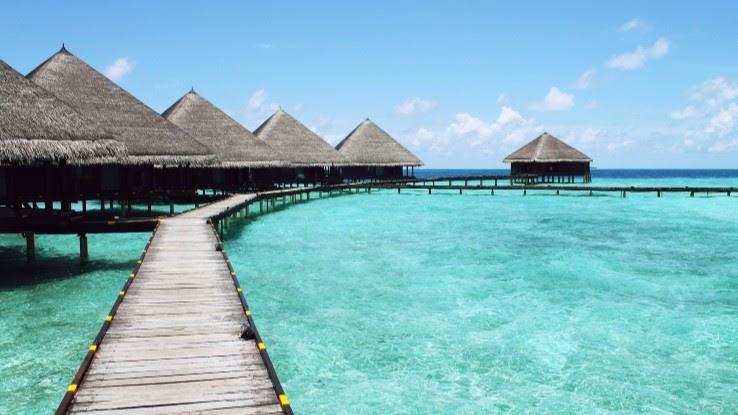 Most of the deals range anywhere from 25% to 50% off the normal prices, even for last-minute trips, fares and resort stays. And we're talking about really nice places like Aruba and Cancun, not mediocre islands with little to offer. Take a look at the "Nice Packages" tab for the best resort and package deals out there on luxurious, last-minute bookings.
CruiseCompete.com
Another cruise site where you can find amazing spur-of-the-moment deals is CruiseCompete.com. It provides tons of quotes from multiple travel agencies offering amazing last-minute deals. Specifically, check into the "Super Cruise Specials" section.
It features incredible deals like a 7-night Mediterranean cruise from Miami for less than $500 one month out. The site is overflowing with tons of special deals on cruises for one, two or more people, including cruises that allow you to take your kids for free. If you want a cheap cruise deal, this is the place to look, even a couple weeks out.
TripIt
Available on Blackberry, iOS, Windows and Android for free, TripIt is a fantastic app for keeping all your travel planning details organized coherently. Your last-minute plans will be way less stressful using this one — seriously, it's all-in-one — app that lets you store all the info from your TripIt emails in organized electronic itineraries.
You can then access everything from your phone and add your own plans directly into the app. The app includes the ability to sync itineraries, maps and directions for everything in one place. The Pro Version also lets you track flights and rewards.
Where
Where is one of those apps that you'll need more than you ever thought possible. It's an app that helps you find local hot spots when you're in a new area or even at home. Where uses your built-in GPS to find your location and navigates from there.
Once it finds you, it provides you with amazing lists of bars, restaurants, shops, entertainment venues and more that are nearby. Plus, it includes a social feature that allows you to save your favorites and offer recommendations to friends and fellow travelers. It also has a weather tracker to help you better plan your day.
Citymapper
If you're headed to Europe, Asia or North America on your next trip, you will want to check into Citymapper to find cheap transit on the ground while you're visiting. The app doesn't provide information for every city yet, but it does include a large number of the most popular destinations for travelers, including Paris, Brussels and Chicago.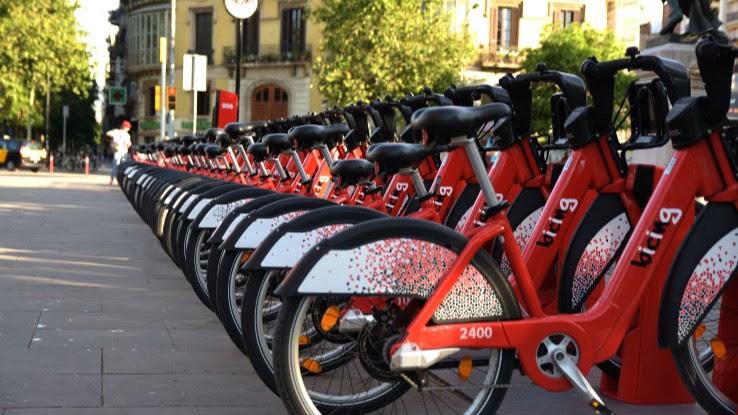 Citymapper displays all your local transit options, including busses, trains, subways, local rideshares like Uber and Lyft and cycle-sharing projects. Just input your landmark or street destination, and the app will show you the best options near you.
Gate 1 Travel
If you're looking to find last-minute vacation packages, then Gate 1 Travel is a website you need to explore. The options on the site include a wide range of adventures and outings, airfare deals, resort discounts, accommodation sales and more. You may have to do a little scrolling to find the best options, but it's worth it.
If you can be a little flexible on where you're interested in going, head over to the "Last Minute" section on the site to find the absolute best cheap options for luxury stays, amazing tours, escorted travel packages and more.
Expedia
Of course, we do have to also speak about some of the better known sites that sometimes offer amazing travel deals for the last-minute planners out there. Expedia is one of the longtime sites that has been saving tourists money on all kinds of travel items for years.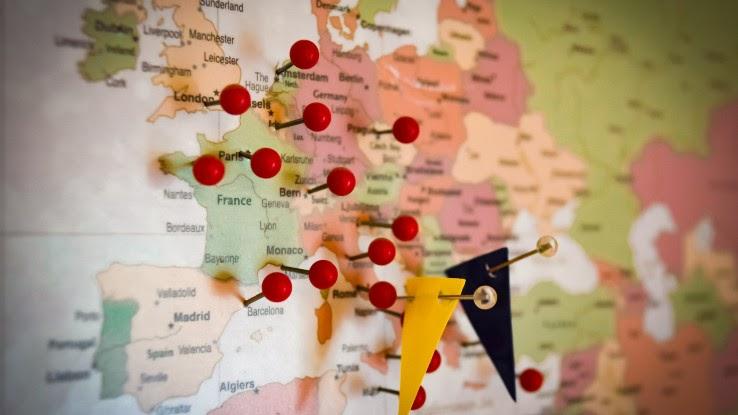 You can book resorts, hotels, airfare, car rentals, complete trips, tours and more through Expedia for anything from "normal" rates to outstanding deals when you shop last minute. Prices are usually between 20% and 50% cheaper than company sites, but you may have to scour through the lists a bit to find exactly the right deals.
Priceline
Priceline.com is another commonly known travel booking and planning site. Thanks to all the famous people who have advertised for them, almost everyone knows all about Priceline. But it's not just about hotels and flights anymore. In fact, the site is a great place to find cruises and rental cars as well.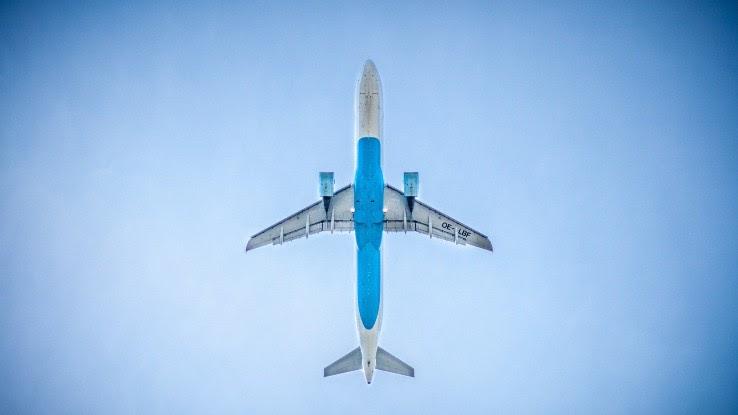 One amazing thing about Priceline is the "Name Your Own Price" feature that lets you find steep discounts on hotels — as long as you don't mind not knowing the name of the hotel before you book. Plus, the app has app-only hotel deals and a "Tonight Only" feature for last-minute deals.