It's more than normal to feel a bit overwhelmed with the hustle and bustle of everyday life. Between work, school, family, friends and other activities and appointments, there might always seem to be a lot going on any time you open your calendar app. If you're feeling a bout of burnout start to bubble up, it might be time to take a break. One great way to really make the most of some intentional downtime? Recharging at a wellness retreat to get your mind back on track.
Wellness retreats are getaway destinations that offer different activities designed to help revitalize your mind and body — things like yoga classes, meditation sessions, spa treatments, and even guided workshops and counseling sessions. These activities are great for bringing a little harmony (and some much-needed relaxation!) to your mind, body and soul. If you're thinking about recharging via a trip to a wellness retreat, check out some of the best facilities in the U.S. to get your planning started.
Castle Hot Springs in Morristown, AZ
Castle Hot Springs is a luxury wellness resort located in Morristown, Arizona, about an hour north of Phoenix. The all-inclusive resort is situated near natural hot springs where visitors are welcome to take nice, long soaks to relax their muscles and minds. Castle Hot Springs also offers a variety of activities, including guided nature hikes, yoga sessions and mindfulness classes for rejuvenation.
Sensei Lanai at the Four Seasons in Lanai, HI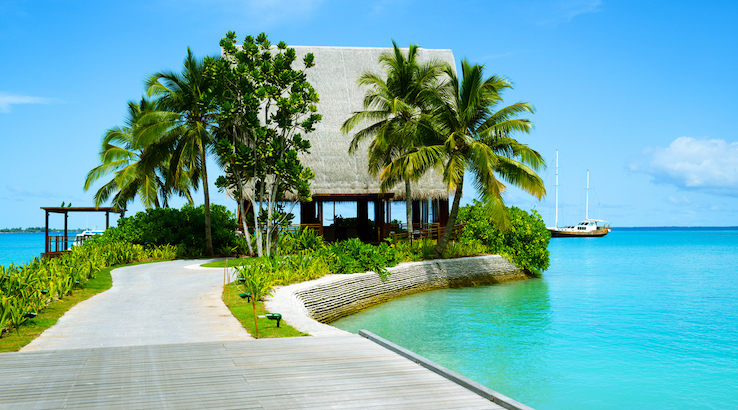 If you're searching for a wellness resort that's ensconced in some tropical beauty, look no further than the Sensei Lanai Four Seasons Resort in Lanai, Hawaii — a great place to focus on improving your overall wellness. The resort offers daily spa services, traditional Japanese soaking tubs, and private one-on-one expert-led sessions on topics like nutrition, meditation and fitness. Another highlighted wellness experience? The resort's aqua therapy sessions that blend elements of different massage techniques and joint mobilization.
The Ranch in Malibu, CA
The Ranch in Malibu, California, has been named one of the world's best spas and resorts by industry-leading publications like Travel+Leisure and Conde Nast Traveler. Looking at the resort's amenities, it's easy to understand why. The retreat is set near the water and provides daily hiking excursions, healthy meals, regular nap times, restorative yoga and daily massages. The Ranch is focused on creating positive results for visitors no matter their goals, whether those might involve weight loss, mental clarity, team building or healthier habits.
Crestone Mountain Zen Center in Crestone, CO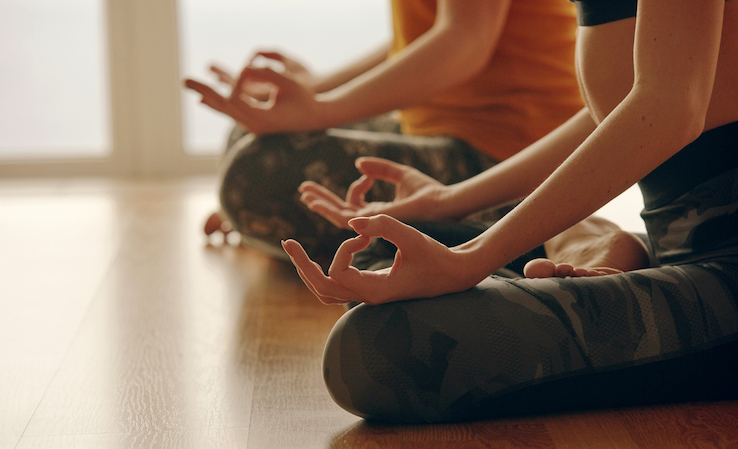 The Crestone Mountain Zen Center, located in the Sangre de Cristo Mountains in southern Colorado, centers experiences involving monastic Zen practice and meditation. Those who practice Zen look inward to tackle deeply rooted issues and search for answers to general life questions. In keeping with that practice, Crestone offers hiking, meditation, trips to natural hot springs and visits to nearby spiritual centers.
Canyon Ranch in Lenox, MA
The team at Canyon Ranch works to provide visitors with an overall wellness plan depending on the goals they set for their visit. Some might opt to focus on physical fitness and nutrition, while others may want to engage in activities aimed at their minds and spiritual wellbeing. The ranch has a variety of services, including spa treatments, personal and group fitness training, creative expression, and more. Visitors can also learn about managing stress, grief, and other emotions and life experiences with help from the experts at Canyon Ranch.
Amrit Ocean Resort & Residences in Riviera Beach, FL
With an oceanfront view of Singer Island in Florida, the Amrit Ocean Resort & Residences could be the perfect oasis in which to recharge your physical, mental and spiritual wellbeing. The resort has a high-quality wellness spa that provides various therapies and treatments, along with private and group fitness, Pilates, and yoga classes. Guests can also unwind with fun watersports opportunities like paddleboarding, kayaking, boating, fishing and diving. The calming water of the nearby beach is soothing to the spirit as well.
The Barns at Troutbeck in Troutbeck, NY
The Barns at Troutbeck is the wellness center of the Troutbeck resort, which is located on the edge of the Hudson Valley in Dutchess County, New York. While the Troutbeck property has a variety of outdoor activities for guests, The Barns specifically offers various services geared towards promoting wellness. Some of these include acupuncture, massage therapy, yoga, meditation and infrared sauna time. Another highlighted practice of The Barns is Kinesoma from meditation facilitator Sandrine Harris. Kinesoma teaches the somatic approach of meditation and movement to calm the nervous system and work to heal stress and trauma patterns.
Red Mountain Resort in St. George, UT
Located in St. George, Utah, Red Mountain Resort gives visitors a chance to work on their wellness but also enjoy fun adventures at the same time. At Red Mountain, you can get a full assessment of your current body composition and begin a wellness plan to attain both your physical and mental health goals through yoga, pottery, meditation, and other wellness services and classes. The resort is located near the Zion and Bryce Canyon National Parks and Snow Canyon State Park. Here, there are plenty more opportunities to explore hiking, kayaking, rock climbing and other excursions in a beautiful setting.
The Lodge at Woodloch in Woodloch, PA
The Lodge at Woodloch in Pennsylvania is dedicated to helping people begin to refocus on themselves with tai chi and qigong classes, sound therapy, and Pilates for stress reduction, flexibility and breathing. The all-inclusive resort also offers various outdoor activities like archery, disc golf, gardening and even hatchet throwing to help visitors expend energy in novel ways. Guests are also welcome to tap into their creative sides with various painting, drawing and cooking classes. The luxury lodge, located in the Pocono Mountains area, has received the Condé Nast Traveler's Readers Choice Award for being a top destination spa in the United States.