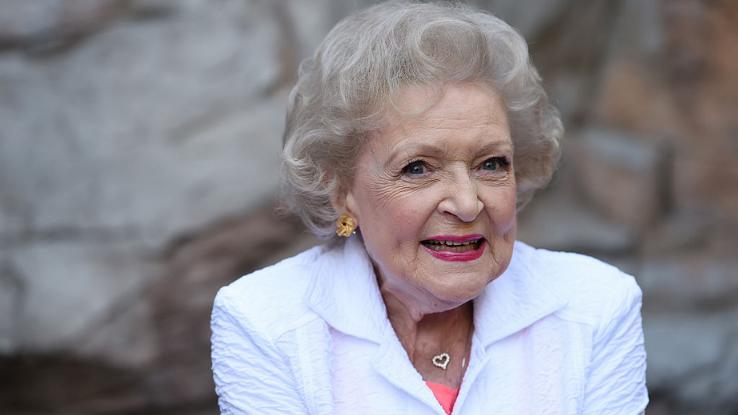 Known for her Emmy-winning roles as Sue Ann Nivens on The Mary Tyler Moore Show and Rose Nylund on The Golden Girls, television pioneer Betty White made a name for herself over a career that has spanned eight decades. When accepting a Lifetime Achievement Award at the Emmys in 2015, Betty said that being in showbiz "is such a privilege…[and] such fun."
At 98 years old, the "first lady of game shows" doesn't seem to be slowing down any time soon. Even though you've seen her on your television screen hundreds of times, you probably don't know everything about this Hollywood icon — read on to find out more!
Betty Was One of the First Women in Hollywood to Become a Producer
The shows Betty White is most well-known for, such as The Mary Tyler Moore Show and The Golden Girls, blazed trails in Hollywood. However, even outside of her starring turns in these groundbreaking programs, Betty was making a name for herself — and making history. And all of that glass-ceiling smashing started in the late 1940s and early 1950s.
After co-hosting Hollywood on Television, Betty found herself able to produce her own starring vehicle, Life With Elizabeth. A woman stepping into a producer's shoes? That was a rarity at the time, with Betty's producing career emerging around the same time as Lucille Ball's Desilu Productions, which was co-owned by her husband and I Love Lucy co-star Desi Arnaz. Although Life With Elizabeth isn't too well remembered today, it earned Betty her first Emmy nomination and launched her career.
Betty Served Her Country
Like many stars, Betty took time out of growing her career to serve her country during World War II. You might assume that she took the Bob Hope route and, like her fellow comedian, entertained troops at USO shows. However, that's where you'd be incorrect. Betty joined the American Women's Voluntary Services, spending her days delivering supplies via PX truck throughout the Hollywood Hills.
At night, she did take the tried-and-true entertainment route, participating in big dance send-offs for the troops. "It was a strange time," she told Cleveland Magazine. "[It was] out of balance with everything." As for her connection with Bob Hope, Betty did get to know her fellow comedian, so well in fact that Golden Girls showrunners asked her to call him up and invite him to guest star on the sitcom. Although nervous, Betty did just that, and Hope gladly accepted the offer.
She Became an Honorary Mayor in the '50s
These days, it's not necessarily unusual for a celebrity to cross over into politics. Even stars from the Hollywood of yore aren't strangers to running for office. Famously, musician Sonny Bono became mayor of Palm Springs, California, and actor/director Clint Eastwood was mayor of Carmel-by-the-Sea, California. While Betty didn't run for office, she can still relate.
Her life is undoubtedly full of famous firsts, from being one of the women nominated in the Emmys' first category dedicated to women to becoming one of the first women in Hollywood to have creative control over her show, Life With Elizabeth. In 1955, this groundbreaking producer credit led her to be named the honorary mayor of Hollywood.
Her Emmy Count Is Impressive
The Golden Girls carved out a space for women in comedy in a new, innovative way. Betty, Bea Arthur, Rue McClanahan and Estelle Getty proved that older women were funny, intelligent and completely capable of being stars — even though women over 40 were (and are) typically written off by Hollywood. Moreover, the cast members became the first since All in the Family to each win an Emmy Award.
Of course, the Girls' feat made history because of the show's all-women cast, and, to her credit, Betty holds the distinction of being the first of the cast to nab a Lead Actress Emmy for Golden Girls, thanks to her win in 1986. Over the course of her career, Betty earned a whopping 21 Emmy nominations and a total of five wins, thanks to performances on The John Larroquette Show, Saturday Night Live and The Mary Tyler Moore Show, which nabbed her two wins.
Betty Worked With Rue McClanahan Before The Golden Girls
During the ninth season of The Carol Burnett Show, producer Joe Hamilton wanted to make a spin-off sitcom based upon one of the show's most beloved sketch characters, Mama, who was portrayed by Vicki Lawrence. Initially, Lawrence turned down the very idea of the show that would become Mama's Family, since she was not interested in playing the character on a weekly basis — especially without Carol Burnett, who played her daughter.
Nonetheless, the show finally debuted in 1983, only to be canceled after two seasons. During the show's short run, Rue McClanahan played Mama's uptight spinster sister Fran. Meanwhile, Betty guest starred as Mama's other (non-Carol Burnett) daughter Ellen. The show's cancellation in 1984 worked out, allowing McClanahan and Betty to pursue starring roles on The Golden Girls.
Betty Originally Auditioned for the Role of Blanche on The Golden Girls
Initially, Rue McClanahan was set to play the wide-eyed Minnesotan Rose Nylund. And Betty was keen on playing the vivacious Blanche Devereaux. That is, until the pilot's director, Jay Sandrich, suggested Betty play Rose instead because Blanche was quite similar to her equally lustful character Sue Ann Nivens on The Mary Tyler Moore Show.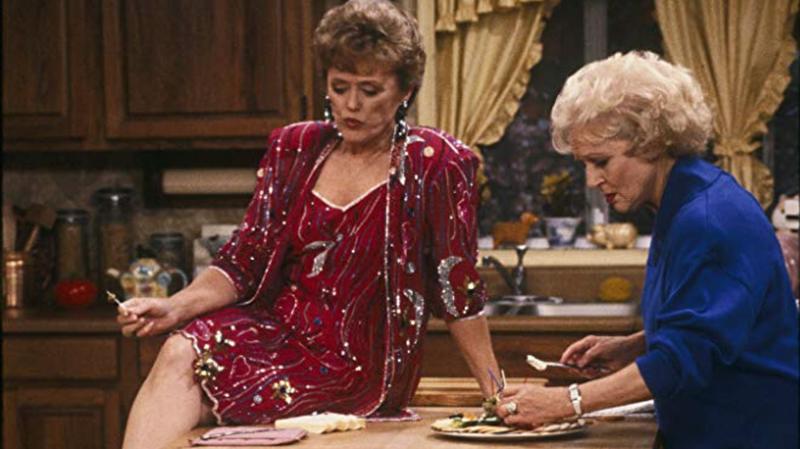 At the time, McClanahan was best known for her scatter-brained Vivian Harmon on the sitcom Maude. To avoid being typecast, the two actresses switched roles. We truly can't imagine them playing one another's roles — and, evidently, neither could Bea Arthur. Ultimately, the final casting of her co-stars was one of the major deciding factors that sold Arthur on taking her role in The Golden Girls.
The Key to Longevity Is…Junk Food
An apple a day keeps the doctor away — unless you're Betty White. In that case, you keep the apples as far away from you as possible and still live to be a spry 98 years old. Betty's love of hot dogs has been well-documented with Los Angeles' famous Pink's even naming a dish — the condiment-free "Betty White Naked Dog" — after her.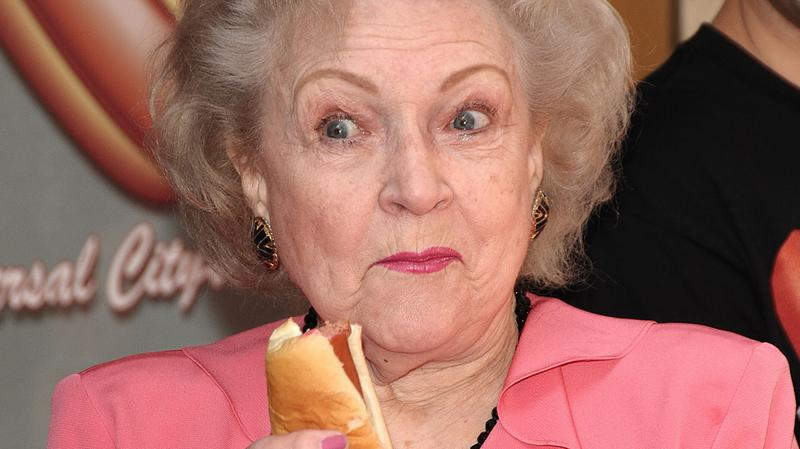 However, Betty has dug into more than just relish-free dogs in order to age gracefully. Her Hot in Cleveland co-star Jane Leeves noted that Betty snacks on Red Vines, French fries, Diet Coke and, of course, hot dogs while on set. "If that's key," Leeves said, "maybe she's preserved because of all the preservatives." Another co-star, Wendie Malick, agreed, noting that Betty chows down on Red Vines "ridiculously a lot" and that she "seems to exist on hot dogs and French fries."
She's (Basically) an LA Native
Betty White was born on January 17, 1922 in Oak Park, Illinois, but, shortly after she was born, her parents, Horace and Tess White, moved the family to Alhambra, California, in 1923. Later, her father, an electrical engineer by trade, uprooted the family again — though, this time, it was for a much more reasonable move to nearby Los Angeles.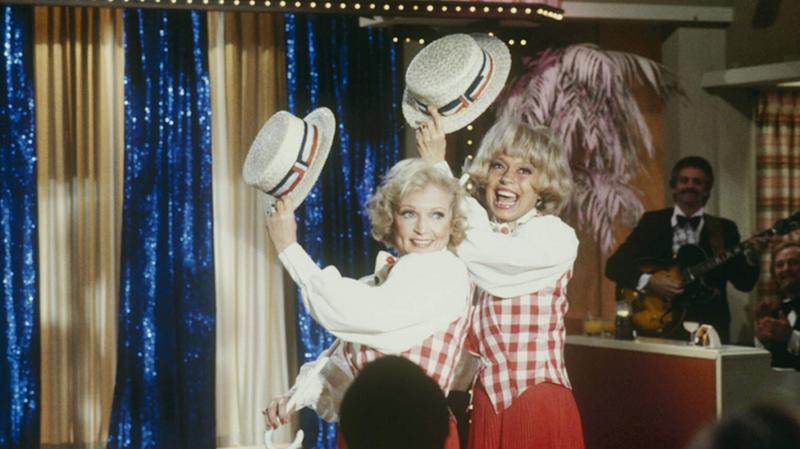 The White family lived in Great Depression-era LA at a time when Horace would try and make some extra money by building and selling radios on the side. Often, he'd trade the radios for other goods, since no one had much money to spare. All of this is to say that, since the age of two, Betty has proudly been an Angeleno.
Betty Played Rose Nylund on Four Shows
Rose Nylund, the lovable airhead with a heart of gold, quickly became a fan favorite on The Golden Girls. Look, we love all of the Girls for various reasons, but, much like Estelle Getty's character Sophia Petrillo, Rose was so beloved, and brought such a fun comedic dynamic to the show, that producers couldn't help but write her into several Golden Girls-adjacent shows and spin-offs.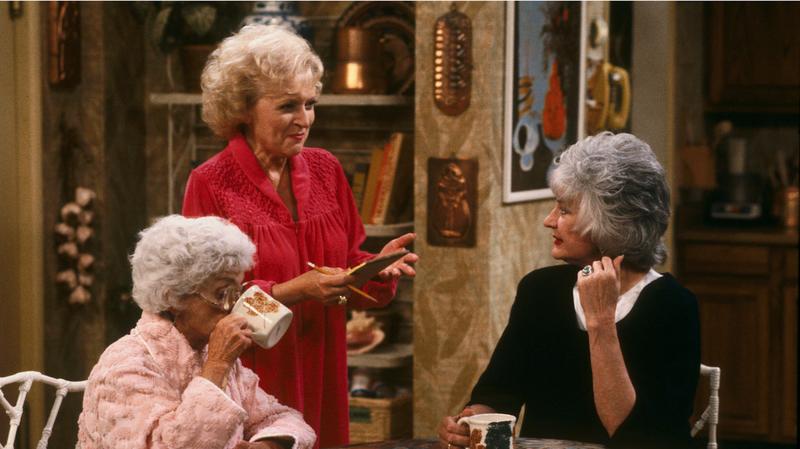 In total, Betty portrayed Rose in four shows: The Golden Girls; its one-season spin-off sequel The Golden Palace, which sees Blanche, Sophia and Rose buying a hotel; Empty Nest, a spin-off that premiered during one of The Golden Girls' season finales and centered on a recently widowed pediatrician and his adult daughters; and Nurses, an Empty Nest spin-off that focused on five women who worked as RNs in Miami.
She Had a Short Stint as a Model
Although Betty is most often associated with her starring role on The Golden Girls, she has had a long career in the entertainment industry. But, even before she made her television debut, Betty was seen as a star by her classmates. During the late 1930s, her schoolyard peers voted her "best-looking female."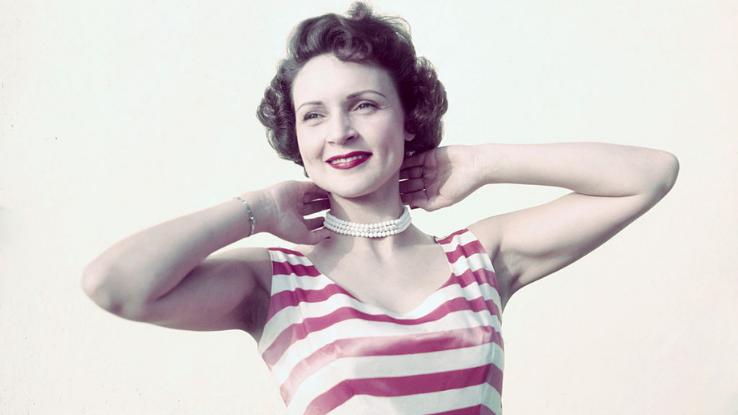 As diehard fans know, Betty isn't just a pretty face — she's a whip-smart comedian, and often a raunchy one at that, and is known as a Hollywood trailblazer. However, like many successful multi-hyphenates in the world of motion pictures, Betty worked as a model before she transitioned to acting. As a young woman, one of her first big modeling gigs was at the Bliss Hayden Little Theater in LA.
Betty Has a Hot Dog Named After Her
A lover of dogs — and all animals — Betty is also a lover of hot dogs. In addition to championing junk food and alcohol, Betty insists that a diet of hot dogs is one of the reasons she's had such a long career — and life. She's such a big fan of the summertime go-to that the 98-year-old comedian has a hot dog named after her.
Known as a Los Angeles landmark, Pink's hot dogs has a slew of options, covered in toppings and named after some of Hollywood's most beloved celebs. However, Betty insists on skipping the relish, mustard — all of it. The "Betty White Naked Dog," which debuted at Pink's during the grand opening of Universal's CityWalk location, is just as advertised — "a hot dog in a bun with absolutely nothing on it."
She Is a Passionate Animal Lover
Like her character Rose Nylund on The Golden Girls, Betty is known to be a passionate lover of animals. She's often seen making friends with her furry co-stars on set. In fact, she's so unwavering in her love that she has actually turned down roles that called for potential animal abuse or mistreatment.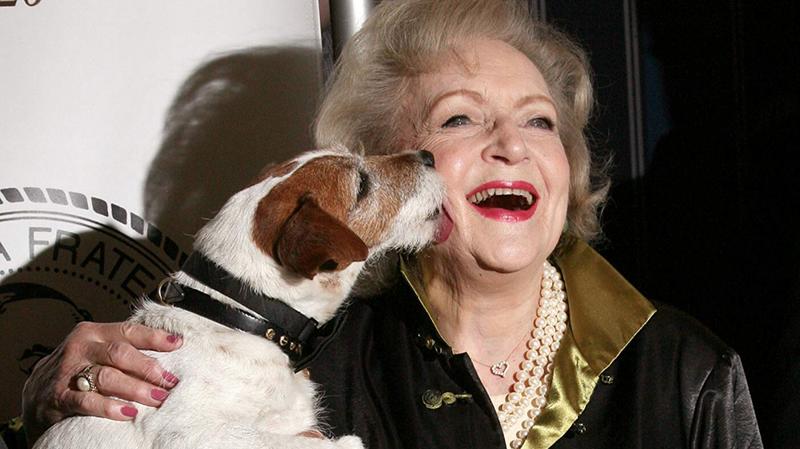 Perhaps one of her biggest turned-down roles was for a character in As Good as It Gets, which stars big names like Helen Hunt and Jack Nicholson. Betty was set to play Hunt's character's mother, a role that eventually went to Shirley Knight. While the mother character doesn't harm any animals, there's a pivotal moment in the film wherein Nicholson's character shoves a puppy down a laundry chute. For that reason, Betty turned down the job.
Betty Told President Obama About an Interesting Backup Career
Back in 2012, Betty went to the White House, where she met President Barack Obama. Perhaps more importantly, this trip gave her a reason to meet the Obamas' family dog, Bo. The presidential pooch sat on Betty's lap for a full 30 minutes, which led the president to ask Betty about her love of animals.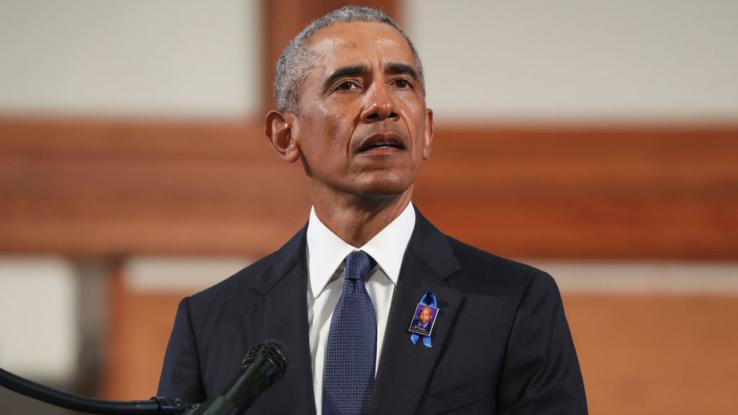 Betty revealed that if show business hadn't been in the cards for her, she would have pursued a career as a zookeeper. In fact, there was no hesitation in her voice when she answered. Growing up, her love of wildlife was fed by family vacations to the High Sierras — at a time she even considered a career as a forest ranger. However, when Betty was growing up, women weren't allowed to hold these wildlife-focused jobs.
Betty Is a Big Wizard of Oz Fan
The multi-hyphenate Hollywood legend is also an author with an impressive six books under her belt. When considering writers she admires, Betty named L. Frank Baum as her all-time favorite, as she's a huge fan of the Oz books, which, of course, served as the inspiration for the 1939 film The Wizard of Oz.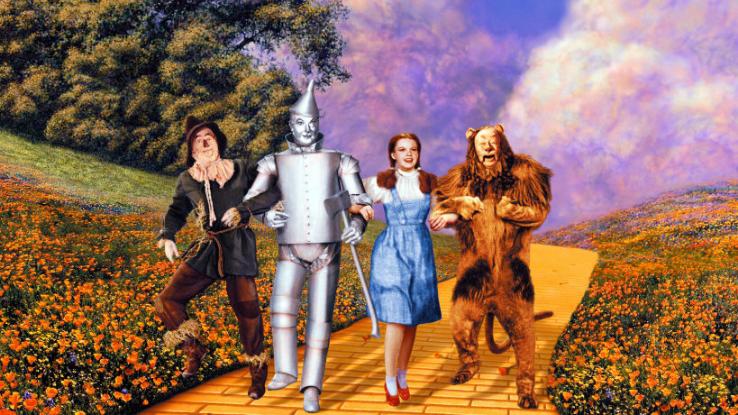 Betty was born just six months before Judy Garland, who most notably starred as Dorothy in MGM's The Wizard of Oz as a teenager. That same year that Garland became a household name, Betty had her first television appearance, though the footage has since been lost to the ages. The two Hollywood icons went on to have very different lives, but, decades after Garland's tragic passing, Betty would share the screen with Garland's daughter, Liza Minnelli, on the hit sitcom Hot in Cleveland.
Third Time's the Charm When It Came to Her Love Life
They don't say "third time's the charm" for nothing. In the case of Betty's love life, the old saying seems to hold some truth. In 1945, before her career in television really started, she married her first husband, Dick Barker. Four months on Barker's Ohio-based chicken farm were all it took for the couple to divorce — and for Betty to head back to LA to pursue her TV dreams.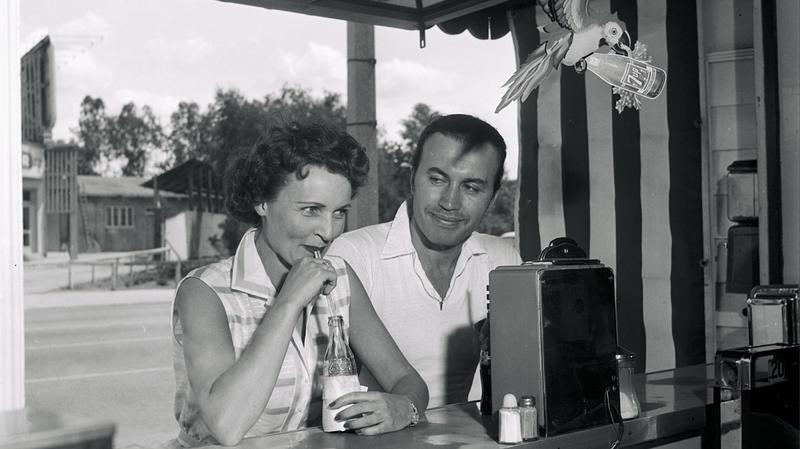 Upon returning to Los Angeles, she met Lane Allen and married him in 1947. By 1949, Allen was Betty's ex-husband: The actor seemingly had a fragile ego and little regard for Betty's career as he continually pushed her to drop out of the industry. For quite a few years, Betty cooled it on the marriage front, but, eventually, she fell for game show host Allen Ludden. After playing a little "hard to get," Betty married Ludden in 1963 and the couple remained together until Ludden passed away.
She's Not a Fan of Reality TV, Despite Hosting a Reality Show
In 2014, Betty became the oldest person to earn an Emmy nomination thanks to her nod for Outstanding Host for a Reality Program. The program in question was Betty White's Off Their Rockers, a show that focused on senior citizens pranking one another. At the time of her nomination, Betty was 92.
This nomination also made her the record-holder for the longest span between Emmy nominations, with her first being in 1951 and her last (so far) being 63 years later. Despite all of this reality show-centered success, Betty isn't a fan of reality TV. She's never quite elaborated on why she isn't into that kind of programming, but we wonder if Betty's changed her tune since her Off Their Rockers days. If so, we'd love to hear her thoughts on Netflix's The Circle.
Her Name Isn't Short for Anything
In 1922, this pioneering comedian was born Betty Marion White. Contrary to popular belief, "Betty" isn't actually short for anything. In her autobiography If You Ask Me (And of Course You Won't), the television legend revealed that her parents named her "Betty" because they didn't like most of the nicknames derived from the name "Elizabeth." To avoid any Beths, Lizas, Lizzes or Ellies, her parents stuck with just Betty.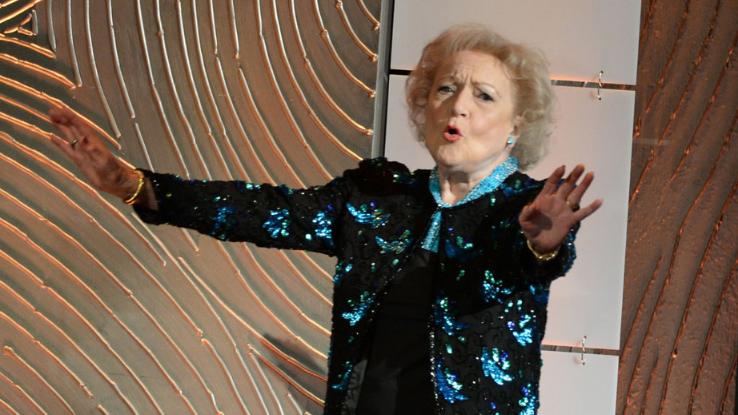 Now, that oh-so-simple name has a ton of star power behind it. Growing up, Betty attended Horace Mann School in Beverly Hills, where she tried her hand at writing for the first time. She went on to write and star in the school's graduation play, penning her first script under the name Betty White. This experience actually led her to follow in the footsteps of her idols, Jeanette MacDonald and Nelson Eddy, and pursue acting.
Betty Loves a Parade
Who doesn't love a parade, right? There's something so festive about the spectacle — and Betty would agree. From 1962 to 1971, before Katie Couric donned a pair of ear-muffs in Herald Square, Betty co-hosted NBC's Macy's Thanksgiving Day Parade alongside Bonanza star Lorne Greene. However, the parade-host life doesn't come without some heartbreak.
In addition to hosting the Macy's Thanksgiving Day Parade, Betty was a color commentator for NBC's annual Tournament of Roses Parade, an event she simply adored. The bad news? After 20 years of the commentator gig, Betty skyrocketed to fame on The Mary Tyler Moore Show, which was showing on NBC's rival network CBS. In the end, NBC pulled her off the Tournament of Roses Parade. Upset, Betty told People magazine, "On New Year's Day I just sat at home feeling wretched, watching someone else do my parade."
Even in Her 90s, She Loves a Happy Hour Drink
We all recall Betty's viral video from a few years ago, which showed her sitting on a couch with a gallon-sized wine glass, stating, "Doctors say drinking a glass of wine a day can extend your life," before toasting with the oversized glass. But her love of a stiff cocktail isn't just some bit — nor is it just some trait she's picked up from her Hot in Cleveland character.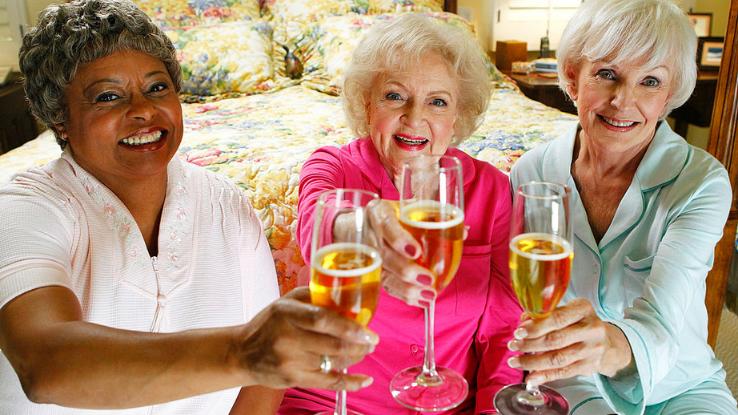 Betty has said that a drink at night can be relaxing. And, when asked about the secret to longevity, she replied, "vodka and hot dogs…probably in that order." Writing in Harper's Bazaar, Betty noted that she sits down to dinner with her Golden Retriever, Pontiac, and has "vodka on the rocks… You can't get much better." And, clearly, Betty doesn't care what people think of her regimen: "Past a certain age, you can get away with murder," Betty wrote. "You can do anything and people will say, 'Well, the poor old soul, she's … You know…'"
Betty Is America's Most-trusted Celebrity
Julia Roberts may be America's sweetheart, but she's got nothing on Betty White. In addition to being the unofficial "first lady of game shows," Betty is also America's most-trusted celebrity. A 2011 poll asked 2,000 Americans which stars they deemed trustworthy, and Betty won in a landslide. Moreover, 44% of the folks polled admitted they'd be more likely to buy a product if Betty endorsed it.
Judging by the company's 2010 Super Bowl ad that starred Betty, Snickers was all over this notion. The premise of the ad: You're not you when you're hungry. As such, Betty plays "Mike," a guy involved in a pick-up football game whose teammate tells him he's "playing like Betty White out there." Betty, playing "Mike," mutters, "That's not what your girlfriend says." When she eats a Snickers bar, Betty morphs into Mike, a young man who seems more suited to tackling people and tossing around the ol' pigskin.
Betty Wishes She Married Allen Ludden Sooner
As the unofficial "first lady of game shows," Betty was a regular on the circuit, which is where she met her most perfect match. No, not on Match Game or The Newlywed Game — though that would have been devastatingly fitting. In 1961, Betty was a celebrity guest on Password, which was hosted by Allen Ludden at the time.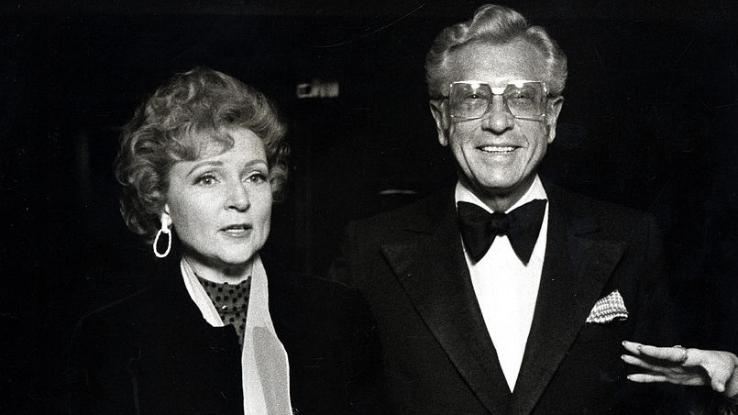 Initially, Betty turned down Ludden's marriage proposal. As the story goes, Ludden wore the rejected ring around his neck until his bride-to-be changed her mind. The couple stayed together until he passed in 1981. In a 2015 interview with Oprah, Betty admitted that she regretted not saying yes initially to her husband of 18 years. "I…wasted a whole year that Allen and I could have had together, saying no, I wouldn't marry him." The couple's stars sit side by side on the Hollywood Walk of Fame.
Betty Has the Longest Career of Any Person in Showbiz
Betty is no stranger to hitting milestones or pinning down impressive records. In fact, she's even in the 2014 edition of the famed Guinness Book of World Records. The achievement that got her selected for the popular tome? Betty earned the title of "Longest TV Career for an Entertainer (Female)" for her more than 70 years in showbiz.
The only person who rivals Betty's record is the British TV host Bruce Forsyth, who won the same accolade in the male entertainer category. Both stars started their careers in 1939, meaning that, technically, they were just about tied when Guinness came out with the record. Sadly, Forsyth passed away in 2017, meaning Betty now holds the title of longest-running showbiz career, regardless of gender.
Like Her Golden Girls Co-stars, Betty's a Supporter of LGBTQ+ Rights
In a 2014 interview with Larry King, Betty answered some fan questions regarding her support for the LGBTQ+ community. Instagram user @mrluissalazar asked the comedy legend what significance the gay community held in regards to her career, and asked how she felt about the queer community in general. Betty replied, "I don't care whom you sleep with. It's 'what kind of human being are you?'"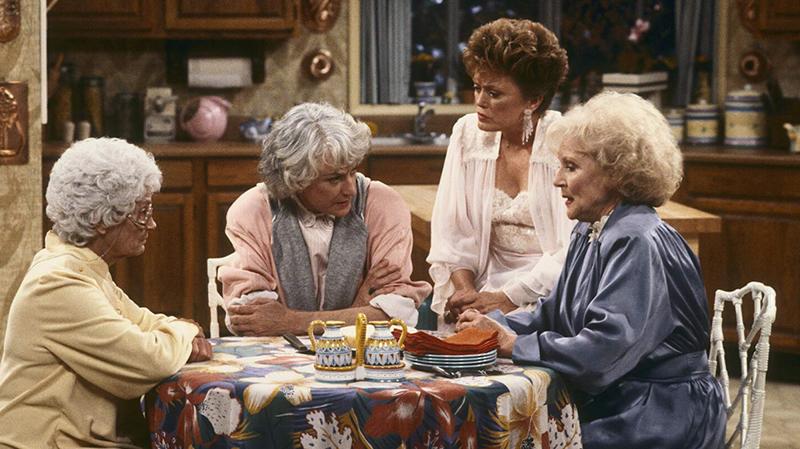 The long-time LGBTQ+ ally added, "I don't understand [why people are anti-gay]." In October of 2013, Betty shared her support by "going purple" for LGBTQ+ Spirit Day and, before then, she publicly supported gay marriage. Earlier in her career, Betty's work showcased her allyship. For example, The Golden Girls never shied away from tackling issues deemed "too controversial" by other shows, and its "72 Hours" episode, which brought awareness to the AIDS epidemic, was no different. In the episode, Betty's character's storyline teaches viewers about the ways in which folks with HIV/AIDS were routinely discriminated against.
Betty Is the Oldest Person to Host SNL
When it comes to social media, Betty has had great success. When she joined Twitter, the comedic legend amassed 118,000 followers within the first 24 hours. That number climbed and climbed until reaching an impressive 1.3 million. When it comes to Facebook, Betty has seen incredible success too — at least indirectly.
In 2010, a Facebook group called "Betty White to Host SNL… Please?" gained about a million fans a.k.a. enough to garner so much media attention that Saturday Night Live's executive producer Lorne Michaels had no choice but to make the request happen. For her episode, quite a few of the show's most notable women returned, helping SNL garner its highest ratings in nearly two years. At 88 years old, Betty became the oldest person to host SNL — and her hosting gig nabbed her a fifth Emmy win.
Betty Was the Oldest Member of The Golden Girls Cast
On The Golden Girls, Betty, the only one of the four main actresses alive today, played Rose Nylund, a contemporary of Bea Arthur's Dorothy Zbornak and Rue McClanahan's Blanche Devereaux. Meanwhile, Estelle Getty, the second-youngest of the four leading ladies, played Dorothy's ever-salty mother Sophia Petrillo.
While Getty was the second-youngest actor playing the oldest character, Betty was the oldest member of the main cast, despite playing one of the youngest characters. Both Betty and Arthur were born in 1922, while Getty was born the following year in 1923. Despite all the jokes about Blanche not admitting her real age, McClanahan, born in 1934, was actually the youngest of the bunch. That said, it took the makeup department roughly 45 minutes to convincingly transform Getty into Sophia.
Her First TV Appearance Is Lost to the Ages
Betty White has hit some real milestones in her career, from producing her own show quite early on to nabbing five Primetime Emmy Awards. But there's one milestone that escapes even her. They say you never forget your first, but that's not the case here: Betty can't recall the name of the 1939 show that signified her television debut.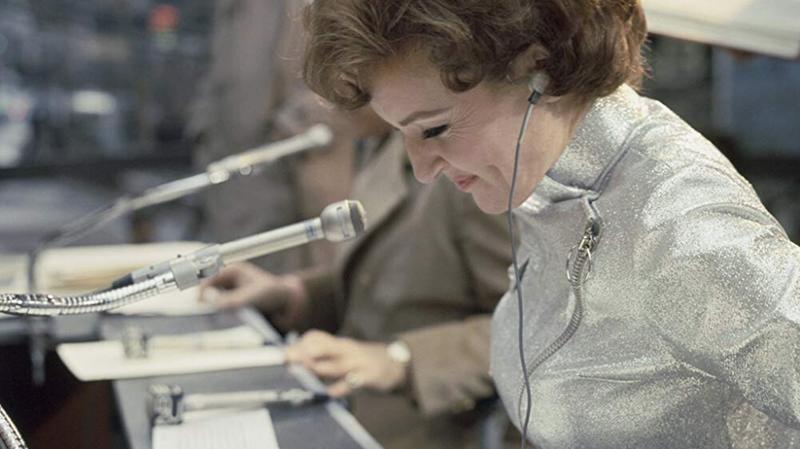 In an interview with the Guinness Book of World Records, Betty did her best to recount the career-launching event. "I danced on an experimental TV show," she said. "[It was] the first on the West Coast, in downtown Los Angeles. I wore my high school graduation dress and our Beverly Hills High student body president, Harry Bennett, and I danced the 'Merry Widow Waltz.'" Despite this great level of detail, Betty can't pull the name — and, reportedly, the footage has been lost to the ages.
She Would Love to Work With Robert Redford
Although Betty solidified her place as America's television sweetheart thanks to her role as Rose Nylund on The Golden Girls, she isn't as innocent as her air-headed, heart-of-gold character might have you think. In fact, Betty loves a good dirty joke and she was admittedly quite the flirt in her younger years. Well, that hasn't exactly changed — and Betty is a firm believer that aging shouldn't get in the way of one's connection to desire.
When asked in an interview if there's any stone in her career that's been, regrettably, left unturned, Betty had a rather cheeky reply. "My answer to anything under the sun, like 'What have you not done in the business that you've always wanted to do?' is 'Robert Redford,'" Betty confessed. Despite having over 100 credits in film and TV, Betty has never worked with Redford. Surely they have a mutual friend in common, right?
Despite Their Alleged Feud, Betty Would Carpool with Golden Girls Co-star Bea Arthur
While they're no Joan Crawford and Bette Davis, Betty and Bea Arthur have notoriously been pigeonholed as two co-stars who never quite got along. When speaking to the Village Voice several years ago, Betty noted that "[Bea] was not that fond of me… She found me a pain in the neck sometimes. It was my positive attitude."
The actors came from different schools of thought: On Maude, Arthur learned to treat a sitcom much like a stage play, whereas Betty, an alum of The Mary Tyler Moore Show, enjoyed breaking character between takes and interacting with the live studio audience. Regardless of how things ended up, it wasn't always tense. Early on, Arthur and Betty would commute to set together and, according to Rue McClanahan, Arthur wouldn't go to lunch with her unless Betty joined too.
Betty Would Play Word Games With Rue McClanahan on the Set of The Golden Girls
Over the course of The Golden Girls' seven seasons, the cast filmed a whopping 180 episodes, including 11 one-hour episodes. That's a lot of time on set. According to ABCNews, Rue McClanahan and Estelle Getty claimed it took nine hours to rehearse an episode. Needless to say, between rehearsing, prepping and filming, the stars had to contend with some downtime.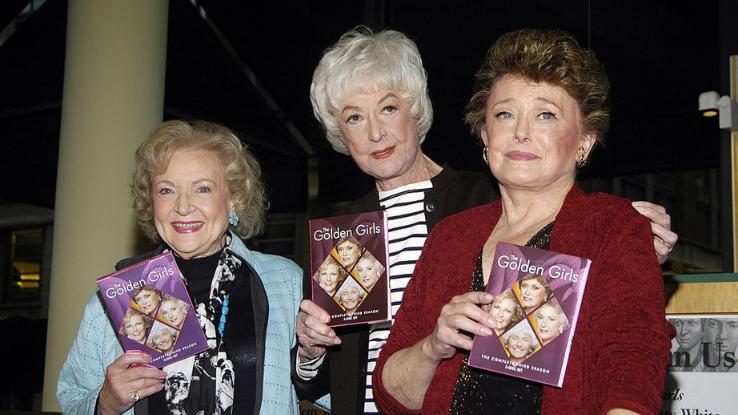 Known for being the unofficial first lady of game shows, Betty had a lot of experience playing hit games from shows like Password, Match Game and What's My Line? And Betty brought some of that competitive spirit to set. She and McClanahan would reportedly play word games to pass the time between takes.
Betty Is the Queen of Game Shows
In the 1970s and '80s, Betty was a staple celebrity panelist on countless game shows, including Password, Match Game, Tattletales, The Hollywood Squares and The $25,000 Pyramid. As such, she has been given the moniker "first lady of game shows." But her connection to games extends beyond playing them: In 1983, Betty made history by becoming the first woman to receive an Emmy for Outstanding Game Show Host for her work on Just Men!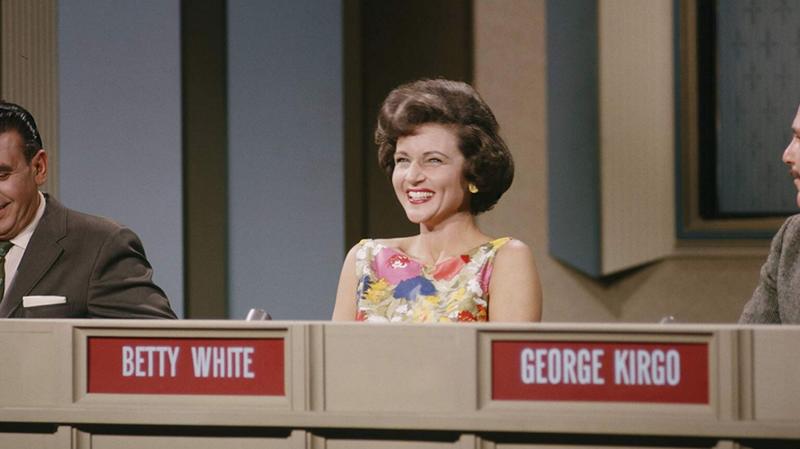 While Betty hasn't appeared as a game show panelist for a while, she's still one to partake in some friendly competition. Reportedly, she's a huge fan of poker and plays regularly with friends. Her favorite iteration of the game is called "Screw Thy Neighbor," a variant that allows players to keep a card or pass it to another player. The group also allegedly passes around a brass cup to the winner — and, if you forget to bring it to the next poker night, you "owe $2,000 or death, whichever is more appropriate."