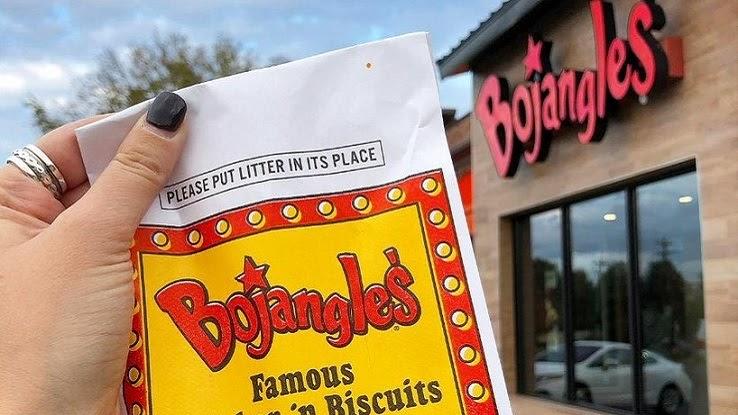 All over the country and the world, big restaurant chains have been slowly closing locations due to economic and generational divides. Many have happened so quietly that you may not have noticed unless you're a regular patron. Some closings have been due to a decline in sales; others have been in efforts to revitalize how business is done.
Some restaurants may be completely phased out altogether. Here are 30 restaurant chains that have been quietly shutting down some of their locations and why.
TGI Fridays
Popular restaurant chain TGI Fridays is known for its great appetizers. However, the big chain is failing to snag the younger generation of diners, who appear to prefer more innovative foods. Americans in general are either gravitating to high-end restaurants or fast-food places, leaving casual-dining chains clawing for a place with consumers.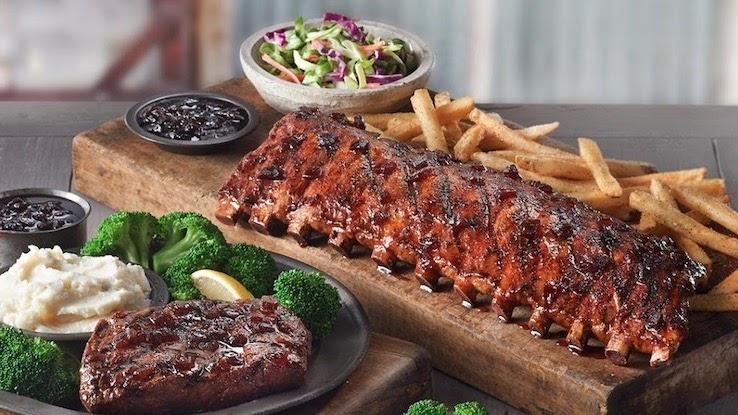 Due to these trends, the restaurant chain has closed locations including the last TGI Fridays on Staten Island and the only one in Tallahassee. Washington, D.C. also lost its only TGI Fridays in 2018. For now, the restaurant is revamping its menu to try to survive.
Applebee's
Applebee's first opened its doors in 1980, but since then, the neighborhood bar and grill has slowly been falling behind. In 2018, the chain closed 90 locations, dropping from 1,936 to 1,846 physical restaurants. The plan for 2019 was to close down another 20 locations.
The owner of the restaurant chain, Dine Brands, is steadfastly working to fine-tune the restaurant's services and food. The restaurant plans to focus more on off-premises catering, takeout, and delivery services. Applebee's is also providing healthier menu items and more ethnic food choices. It also plans on continuing to offer great deals on appetizers and drinks.
Hooters
Hooters has been on a slow decline. It's seen as offensive towards women due to the chain's scantily clad waitresses and hiring practices based on appearance (which the chain is still legally allowed to do). The menu at Hooters also has stayed relatively the same since its opening.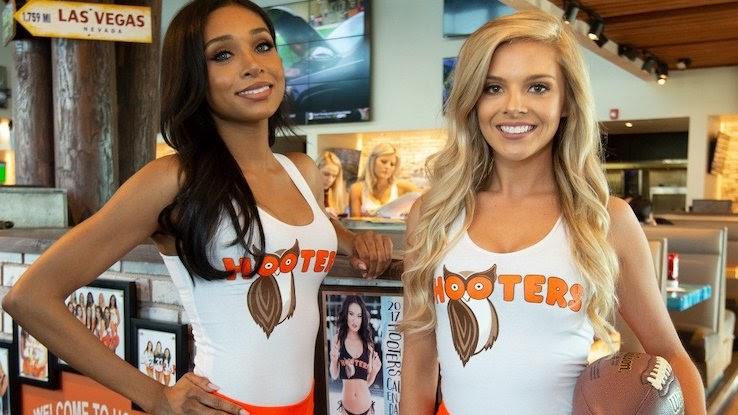 By 2011, the restaurant chain had closed 35 locations and lost annual revenue of over $100 million. Between 2012 and 2016, an additional seven percent of locations closed. There have also been protests against the restaurant chain, particularly in the UK after Hooters attempted to expand across the pond.
Bojangles
Bojangles' restaurants are still popular in North Carolina and South Carolina, where half of the chicken-and-biscuit restaurants are located. However, it's not doing as well elsewhere. The restaurant chain recently closed 10 of its locations in Alabama, Kentucky, Tennessee and Virginia.
In 2019, the restaurant chain was acquired by the Jordan Company and Durational Capital Management, making Bojangles' a privately-held company. The change in management has brought about new plans for Bojangles'. Unpopular items like the Cheddar Bo Biscuit have been removed from the menu with hopes that a shorter list of items can help speed up the chain's service.
Pieology
Pieology is a newer pizza place that allows customers to create their own pizzas much like a bowl at Chipotle or a sub at Subway. The chain, which is based in California, had 135 locations at the end of 2017 in 21 states and Guam. However, the chain is still steadily closing locations.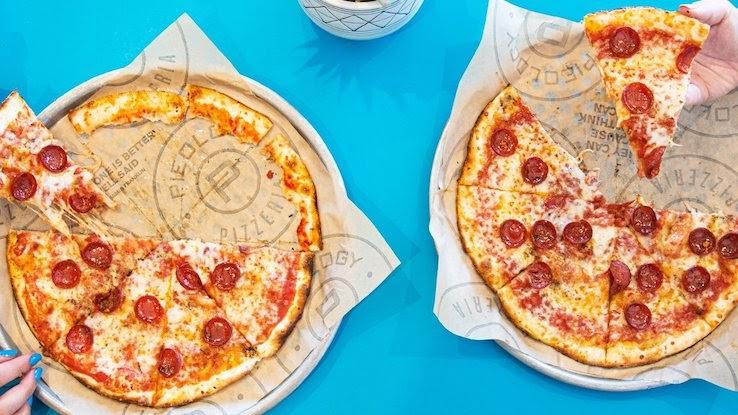 The company closed some locations in California, Michigan and other states due to a "strategic restructuring" of the brand. The restaurant chain is moving toward franchisee-operated stores. Pieology is still adding locations at the same time, with some of its most recent openings being in Utah, Iowa and New York City.
Outback, Carrabba's and Bonefish Grill
Popular trends in younger generations, including cooking at home to save money and eating fresher food, have taken a toll on hospitality company Bloomin' Brands. The company is behind restaurant chains including Outback Steakhouse, Carrabba's Italian Grill and Bonefish Grill chains.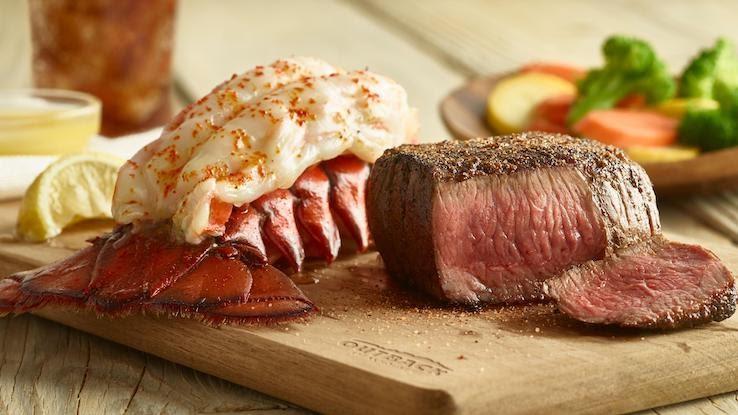 In 2017, Bloomin' Brands decided to close 43 "underperforming" restaurants, including Outback Steakhouse, Carrabba's Italian Grill and Bonefish Grill locations. However, the company still has over other 1,500 locations. The hope is that, with new marketing and menu items, more of these restaurants will do better in the years to come.
Pollo Tropical
Much like Bojangle's, Pollo Tropical is a big name in one part of the country, but in this case, it reigns supreme in Florida. The restaurant chain, which highlights Caribbean cuisine, has had trouble reaching success in other areas.
In 2017, the chain closed down 30 restaurants in Georgia, Tennessee and Texas, including all its locations around Nashville, Dallas and Austin. With these closings, Pollo Tropical is operating only in Atlanta and various locations throughout Florida in the mainland United States. It also still has five licensed restaurants on college campuses and 32 franchised locations throughout Central and South America as well as Puerto Rico and elsewhere in the Caribbean.
Tony Roma's
Founded in 1972, Tony Roma's was known as "the largest casual theme restaurant chain specializing in ribs in the world." However, in the 2000s, the restaurant chain's domestic sales fell by over 70 percent. The total number of its U.S. restaurants went from 162 to just 46.
Darren Tristano, executive vice president of the company, said that the chain was struggling because "barbecue is not an everyday food," and the cuisine typically tends to attract male customers more than women. The restaurant chain is slowly fading out in the United States but still has international locations in over 30 countries.
Bravo and Brio
Sister chains Bravo! Cucina Italiana and Brio Tuscan Grille have been closing a few of their famed Italian restaurants in recent years. At least six locations shut down in 2017, and a few more were closed in 2018, including one in downtown Baltimore near famous Inner Harbor.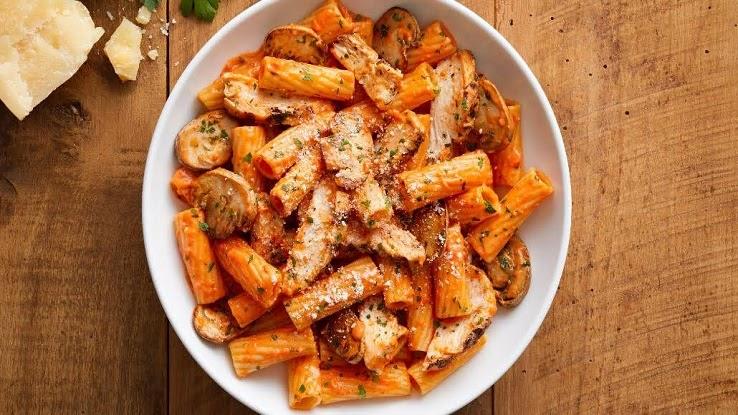 In May of 2018, the Bravo Brio Restaurant Group — the parent company behind these two chains — was sold to Spice Private Equity Ltd. Management made plans to update the menus at both Bravo! and Brio. However, revenue is still down. Currently, the chains have 110 restaurants in 32 states across the country.
Red Robin
Red Robin had 573 locations as of early 2019, but it also closed 10 locations that were not performing well. The restaurant chain ended the previous year with a $10.6 million loss.
Long wait times, a health scare and offensive marketing towards vegetarians have contributed toward the chain's decline. Also, in 2018, Red Robin let all of the restaurant's busboys go. Servers began to clean tables with a tech system named Maestro that would assist with orders. However, it led to a major slowdown of tables being cleared and added to the already long wait.
Joe's Crab Shack
In 2014, Joe's Crab Shack had almost 140 locations. However, as of today, there are only 57 locations still operating. In 2016, the chain reported an operating loss of $16.6 million, and in 2017, the chain abruptly closed multiple locations.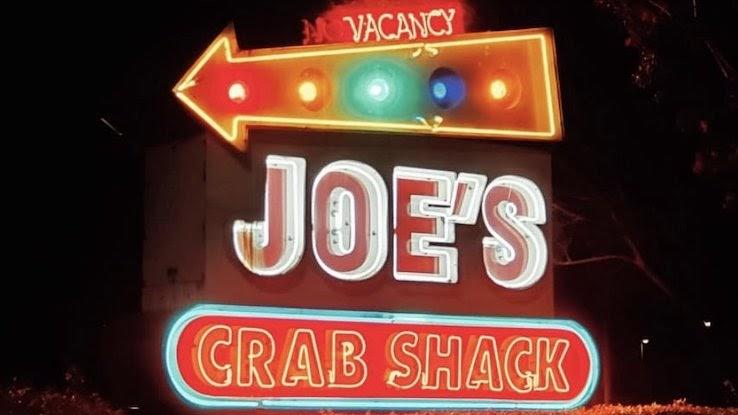 That same year, Joe's Crab Shack's former parent company, Ignite Restaurant Group, filed bankruptcy after the failed acquisition of Macaroni Grill a few years prior. After the suit, Landry's Inc. acquired Ignite and immediately downsized at Joe's Crab Shack locations in hopes of revitalizing the business. Instead, the move just upset both patrons and employees and further hurt sales.
Noodles & Company
Noodles & Company is known for its noodle dishes and pasta, soups, and salads. However, the restaurant chain has slowly been closing underperforming stores. In fact, in 2017, it shut down 55 locations. The next year, at least 10 more of the chain's restaurants had gone out of business.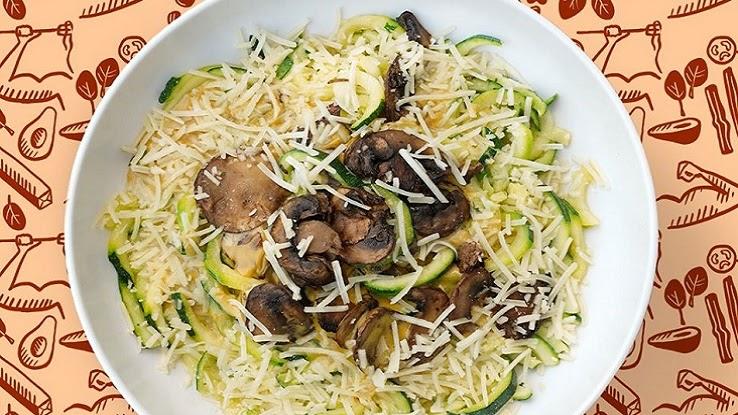 However, Noodles & Company is looking forward to growth in the future. The pasta chain plans to open new locations in markets that have proven to be successful. The company's revenue increased by $1.3 million in 2018, or 0.3 percent, to $457.8 million, compared to $456.5 million in 2017.
Luby's
Luby's restaurants serve up homestyle comfort foods cafeteria-style. Located primarily in Texas, the restaurant attracts older crowds. However, Luby's has failed to draw in new, younger customers.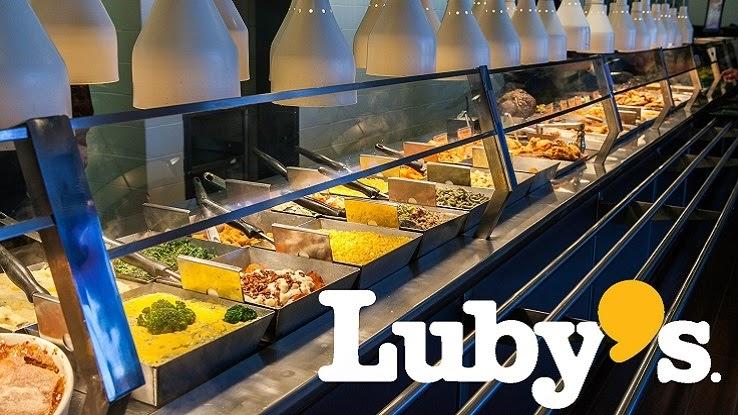 The company announced in 2018 that it planned to close or sell 14 less profitable locations. In early 2019, sales were down 3.1 percent at Luby's, and 1.2 percent fewer customers were coming through the doors. More locations in the Lone Star State are still subject to closing. However, management at Luby's is hopeful that the decision to shut down some locations will help put the chain in a better place financially.
Pizza Hut
In years past, Pizza Hut was known as a great spot for dine-in service. However, dine-in restaurants are slowly dying off out of preference for quick delivery or carryout meals. The popular pizza chain is slowly beginning to refocus on carryout and delivery service for customers to meet this shift, and that means shutting down locations.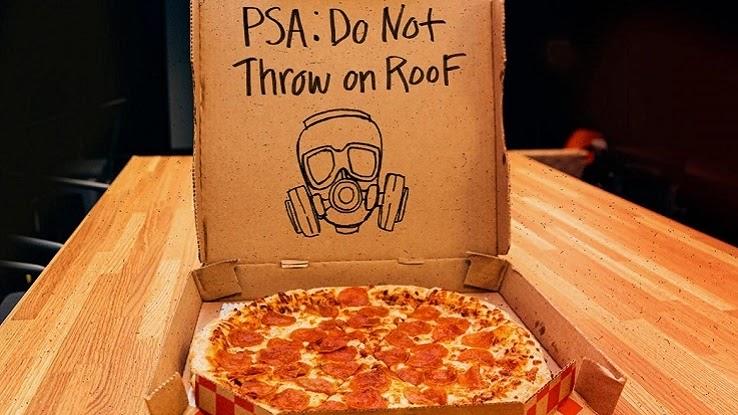 With this major change of Pizza Hut's business model, the chain plans to close about 450 dine-in locations across the country. That leaves 7,000 locations open in hopes that no one will ever be able to out-pizza the Hut.
Bennigan's
This Irish pub-themed chain declared bankruptcy in 2008, closing all 150 domestic locations. However, in October of that same year, Atalaya Capital Management acquired the Bennigan's brand. The company introduced a new logo, store prototype, financial and franchise models, an updated menu, improved marketing and catering.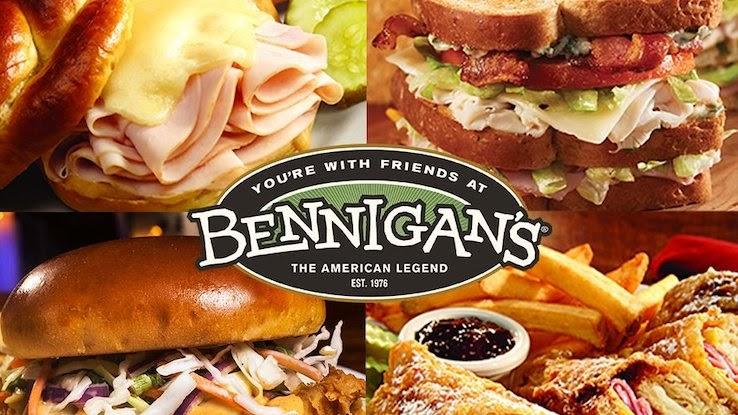 In 2015, CEO Paul Mangiamele and his wife, Gwen, closed on a management buyout (MBO) of the company. The new company, Legendary Restaurant Brands, LLC, is now the owner of the Bennigan's restaurant chain. By June 2018, there were 18 international and 15 domestic locations. There are also over 100 units in development.
Ruby Tuesday
Ruby Tuesday has been on the decline in recent years. As with many of the restaurants on this list, Ruby Tuesday is suffering from the lack of dine-in customers. With consumers having a preference for carryout and convenience, the dining chain has shrunk by nearly half over the last 10 years.
The dining chain closed 95 of its company-owned restaurants in 2016. A year later, it shared that there had been a 16.8 percent decline in total revenue and a four percent drop in same-restaurant sales for the fiscal third-quarter 2017. Ruby Tuesday closed 20 more restaurants in 2018.
IHOP
The International House of Pancakes may be still serving up hot cakes on the griddle, but the restaurant has been struggling behind the scenes. IHOP has reportedly been losing its customers to restaurants with ethnic cuisine as well as healthier dining spots. The owner of the restaurant, Dine Brands, announced that it would close at least 40 IHOPS in 2018
However, the parent company was hopeful about IHOP's future. It planned to offer a few healthier options for customers and move away from items with crazy high-calorie counts. Time will tell if that new strategy can work for this popular pancake house.
Blimpie Subs & Salads
Launched in 1964 in Hoboken, New Jersey, Blimpie Subs & Salads was the country's first sub-sandwich chain. It is still the third-largest such chain in the country; however, the sub shops have been struggling in recent years. Franchising company Kahala, which also owns Cold Stone Creamery, bought Blimpie in 2007 in hopes of revitalizing the brand. It hasn't done much good.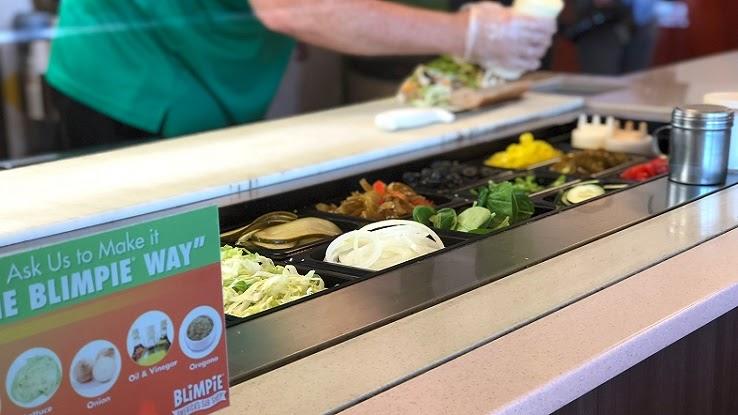 In 2011, Blimpie had just 739 stores and $115 million in sales, down from 1,853 stores and nearly $300 million in sales in 2001. That's a 60.4 percent drop in sales and 60.1 percent of its stores closed.
Quizno's
After opening in 1981, Quiznos became a popular sandwich chain with locations popping up everywhere. It battled head to head with Subway for the title of America's favorite toasty subs. However, Quiznos shops are slowly vanishing.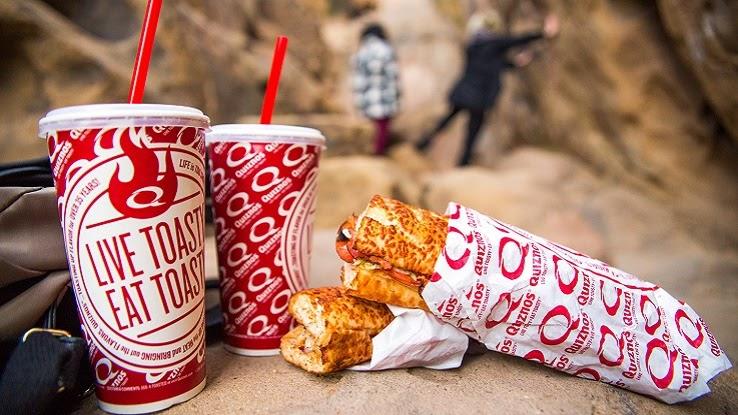 In the past decade, the restaurant chain has gone from having almost 5,000 locations in the United States to less than 400. Quiznos took a major hit during the Great Recession and filed for bankruptcy in 2014. With a new owner, High Bluff Capital Partners, and a revamp of the restaurant's menu, fans of the shop are hopeful that things will turn around.
Chipotle
Chipotle is one of the biggest names in Mexican fast food right now. However, the restaurant chain has had its share of issues, causing a decline in sales. An E. coli outbreak and other food safety scares shook consumer confidence.
In 2018, the company announced that it would close as many as 65 of its underperforming locations in hopes of strengthening the business overall. Chipotle has also introduced new menu items as well as a loyalty program, happy hour discounts and the ability for customers to place orders on their phone through the restaurant's app.
McCormick & Schmick's
McCormick & Schmick's is an upscale seafood-and-steaks restaurant chain with locations across the country. Although popular in the beginning, the chain has been on the decline since it was purchased in 2012 by Landry's, the company that owns Bubba Gump Shrimp Company, Rainforest Cafe, Morton's Steakhouse and other dining brands across the globe.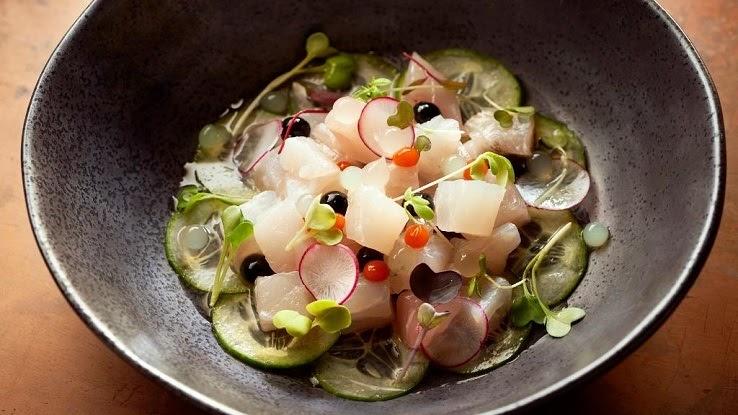 At the time of the sale, there were 85 McCormick & Schmick's locations in the U.S. Today, the company's website lists only three dozen. With additional closings in 2019, the restaurant chain has gone out of business in cities including St. Louis, Denver and Providence, Rhode Island.
Baja Fresh
Founded in 1990, Baja Fresh Mexican Grill was one of the top Mexican restaurants of its time. The restaurant chain's popularity stemmed from its use of fresh ingredients and its secret "Salsa Baja" at the restaurants' salsa bars.
However, when Wendy's bought the chain in 2002, things quickly went downhill. Sales declined and Wendy's sold the business four years later. Baja Fresh once had 300 restaurants across the country, but there are now only 165 locations remaining. The chain recently attempted to make a return to Florida, but a Miami location lasted less than a year.
Roy Rogers
In the late 1960s, singer and actor Roy Rogers licensed his name to a chain of burger restaurants. By 1991, the chain had over 600 locations, mostly in the northeastern U.S. and mid-Atlantic.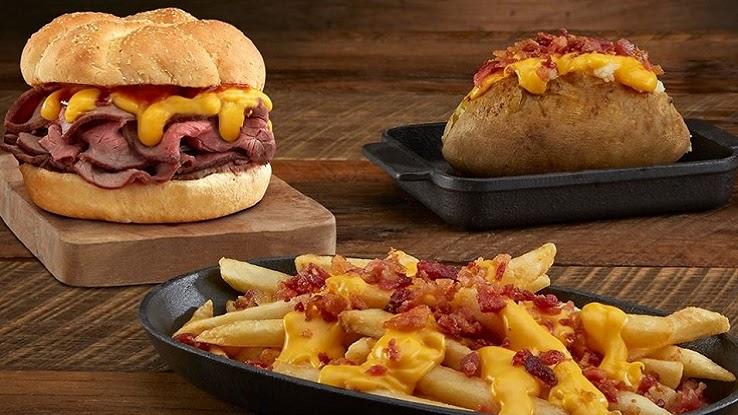 However, after the Roy Rogers chain was sold in 1990 to Imasco, then the parent company of Hardee's, things began to take a devastating turn for the brand. The restaurants were turned into Hardee's, leading to a serious customer revolt. Hardee's tried to change the name back, but the damage was already done. As of August 2019, Roy Rogers only has 48 locations in the country.
Tim Hortons
With serious competition from places like Starbucks, Krispy Kreme Doughnuts and McDonald's, coffee-and-doughnuts chain Tim Hortons has seen a major decline in sales. The company, which started in Canada in 1964, has been closing dozens of locations in recent years.
Tim Hortons recently closed over 85 locations, including most locations around Cincinnati and its only store in Indianapolis after just four months. The company is trying to hold on by expanding its coffee and food items to attract customers. It also plans to open new restaurants in the United States despite not being nearly as popular there as in Canada.
Papa Murphy's
Papa Murphy's is America's largest take-and-bake pizza chain. Consumers can pick up a cold pizza to cook in their own home. However, since the restaurant's opening in 1995, customers have moved towards the convenience of a hot-and-ready pie.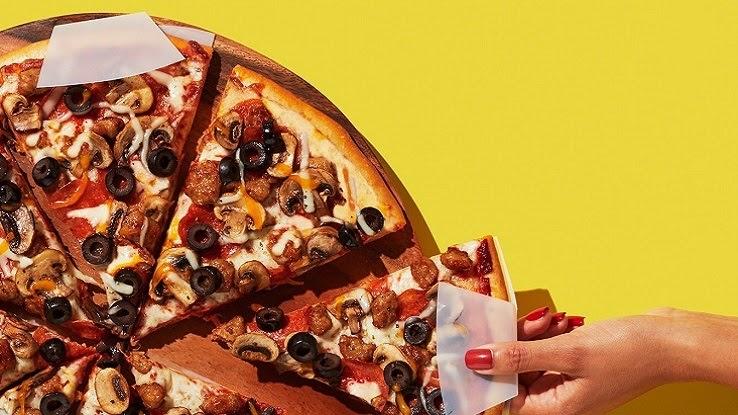 With other big names like Pizza Hut and Dominos dominating the pizza business, Papa Murphy's has been losing sales. The company and its franchisees have been closing underperforming stores, with over 90 closings in recent years. However, they 30 new shops in different markets have also opened. The company subsequently launched its first national advertising campaign with the hopes of increasing sales.
Subway
Subway can certainly be called the biggest sub shop in the world. With its sandwiches seen as a healthy alternative to other fast food, it's no wonder that the chain has been doing well. However, it's also competing with other chains who deliver trendier and tastier options that are also locally sourced.
In 2017, Subway closed over 900 of its stores in the United States and an additional 500 in 2018. However, Subway is still a force to be reckoned within the fast-food business. The chain has over 44,000 locations across the globe including almost 26,000 in the United States.
TCBY
TCBY, which opened in 1981 in Arkansas, originally stood for "This Can't Be Yogurt." However, the company later switched it to "The Country's Best Yogurt" after the original meaning led to a lawsuit from a competitor. The frozen yogurt chain had over 1,800 locations in the early 2000s. However, it's been struggling to compete against other frozen yogurt and ice cream franchises since then.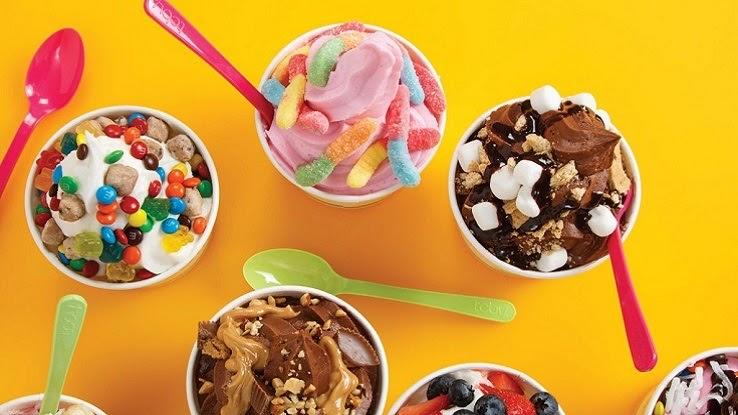 Today, there are only around 350 stores left. The brand has been trying to draw in customers with over 50 flavors and some gluten-free menu items. However, it doesn't seem to be increasing sales. Stores are still closing.
Old Country Buffet
In the 2000s, buffet restaurant Old Country Buffet (along with Country Buffet, HomeTown Buffet, and Ryan's) reigned supreme. Families could get a bunch of their favorite comfort-foods at a good price at these multiple locations. At its peak, these buffet chain had over 700 locations through parent company Ovation Brands.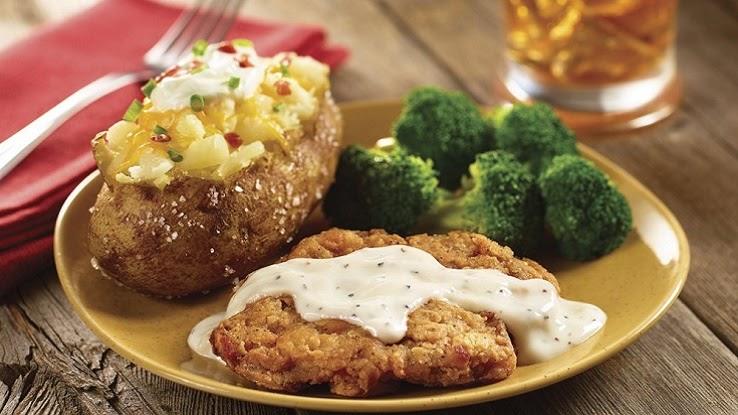 However, the business went through a number of bankruptcies and closings. Buffet restaurants in general have been on the decline over the years. Ovation Brands closed multiple locations in recent years, including 11 locations across nine states in 2016. Today, there are fewer than 80 of these buffets in operation.
Ponderosa and Bonanza
Steakhouses Ponderosa and Bonanza offer hearty meals with "the spirit of the Old West and honest-to-goodness value," according to the restaurant's website. However, the recession hurt the business in a big way. In 2008, parent company Metromedia Steakhouses Co. filed for bankruptcy.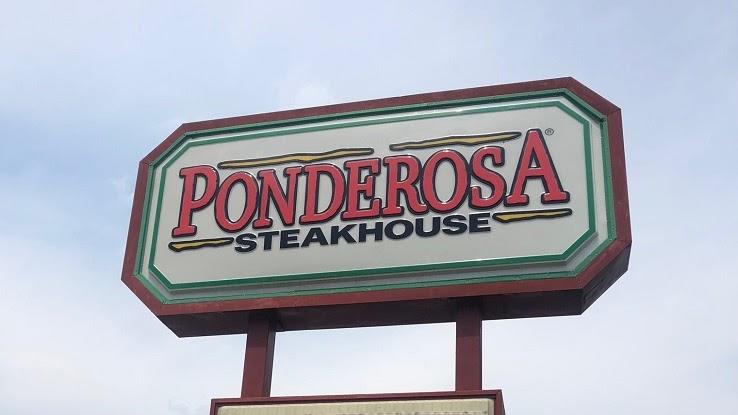 The new company, now called Homestyle Dining LLC, exited bankruptcy in October 2009, but these steakhouses have been steadily closing. By 2011, 305 locations across the country had shut down, leaving 175 restaurants operating — a 63.5 percent drop. There has also been a 61.7 percent drop in sales. Sadly, these steakhouses may be phasing out soon.
Fuddruckers
Burger chain Fuddruckers was founded by Philip J. Romano in Houston in 1979. Romano would eventually put his own name on a restaurant chain, Romano's Macaroni Grill, but Fuddruckers was his pride and joy. The restaurant chain boasted that its hamburgers were "the world's greatest." The brand is now owned by Luby's, and the company has been closing locations left and right.
The 2008 financial crisis took a toll. Today, the chain's website states that there are only 150 Fuddruckers left. Most are owned by franchisees. Luby's currently owns 49 locations, which is down from 60 locations in late 2018.