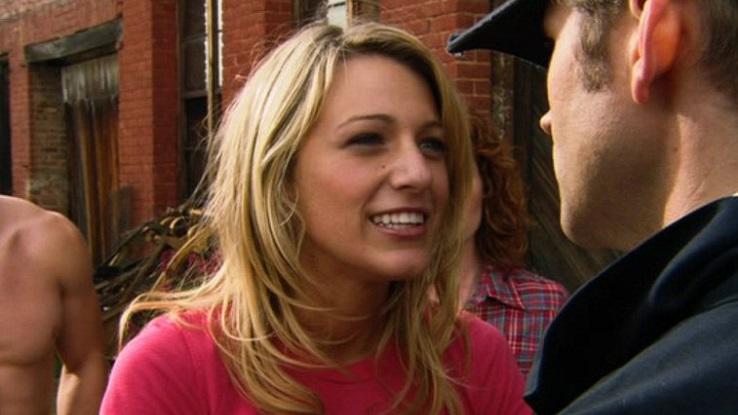 Some say you have to "sell your soul" to make it big in the entertainment industry, but plenty of successful celebrities stick to their personal values and still achieve fame. In fact, some of the biggest names in Hollywood are among the few modern celebrities who refuse to act, pose or otherwise appear in the nude.
Whether it's for comfort, faith or family, these men and women have fought to keep their birthday suits far away from the cameras. Here's 30 celebrities you'll never see nude onscreen.
Rebel Wilson
Rebel Wilson is the comedic genius who starred in Bridesmaids and Pitch Perfect. Although her characters do some wild and wacky stuff, Wilson has rejected requests to perform nude. Rather than do nude scenes, she always opted for a body double, who happened to be a South African burlesque dancer.
Wilson includes a no-nudity clause in all her contracts. She told Marie Claire that if she were ever to film in the nude, she would "want to know that the people (i.e. the film crew) have a certain sensibility and decency. And a lot of times in comedy, they're not those people."
Anna Kendrick
Although you may think you saw Anna Kendrick naked in Mike and Dave Need Wedding Dates, the actress actually used a body double for that movie. In terms of nudity, Kendrick explained that it's not a request she comes across that often.
ADVERTISEMENT
322166814/iacpl-test.www.ask.com/Ask_Desktop_Feed_Center1_728x90_Top
She told The Telegraph, "I have been lucky because I have not been pigeonholed into the teenage movie category. I am not criticizing people who do that [nude scenes], but I plan to keep doing what I am doing and hope it keeps going good." Nudity isn't a prerequisite for a successful career. It doesn't fit Anna Kendrick's brand, and she has no desire to change things up.
Samuel L. Jackson
On the Howard Stern Radio Show, Samuel L. Jackson revealed that he would refuse to do full frontal nudity in his movies. Nudity hasn't been an issue so far in his career, but he plans to ask for a body double if it ever comes up.
ADVERTISEMENT
322166814/iacpl-test.www.ask.com/Ask_Mobile_Feed_Center2_300x250
ADVERTISEMENT
322166814/iacpl-test.www.ask.com/Ask_Mobile_Feed_Center3_300x250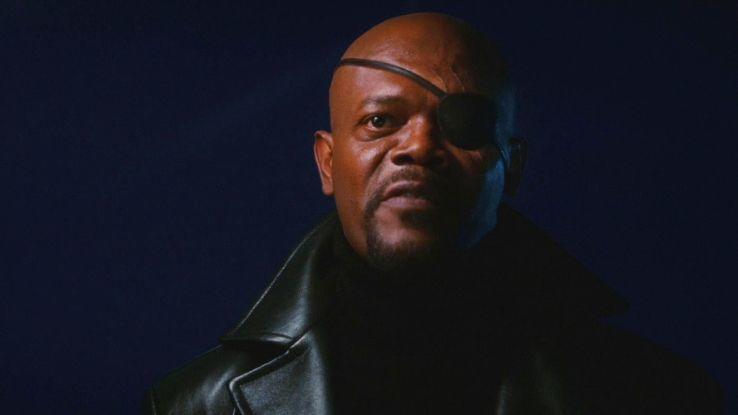 Jackson coyly said that his gritty roles have earned him a certain reputation, and he is afraid he couldn't live up to fans' larger-than-life expectations of the legendary action star. As he jokingly put it, "My aura is so big." Leave it to Samuel L. Jackson to come up with such a tongue-in-cheek explanation. The talented actor has certainly earned the right to make any requests he wants.
Allison Williams
Allison Williams is the daughter of MSNBC chief anchor Brian Williams. "Growing up with a parent in the public eye… I didn't want to give my future hypothetical children another avenue by which to be made fun of," she explained to ABC.
ADVERTISEMENT
322166814/iacpl-test.www.ask.com/Ask_Desktop_Feed_Center2_728x90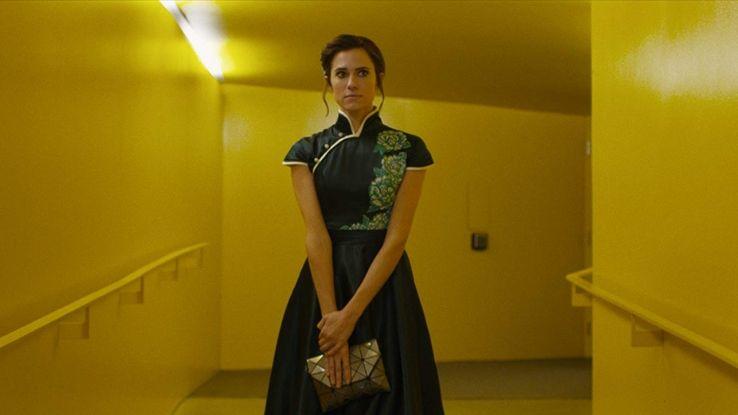 Her role on HBO's Girls made it difficult to keep her no-nudity promise. Williams went on to say, "I just wanted to give Marnie almost all of myself, but there were things that felt like they should be mine and felt like they should always be mine." Williams has a very personal reason for saying no to nudity, and it's a good one.
Ricky Gervais
Ricky Gervais starred as the hilariously unforgettable David Brent on the UK version of the mockumentary sitcom The Office. The three-time host of the Golden Globes has caused controversy as a comedian by intentionally testing the limits of political correctness.
ADVERTISEMENT
322166814/iacpl-test.www.ask.com/Ask_Desktop_Feed_Center3_728x90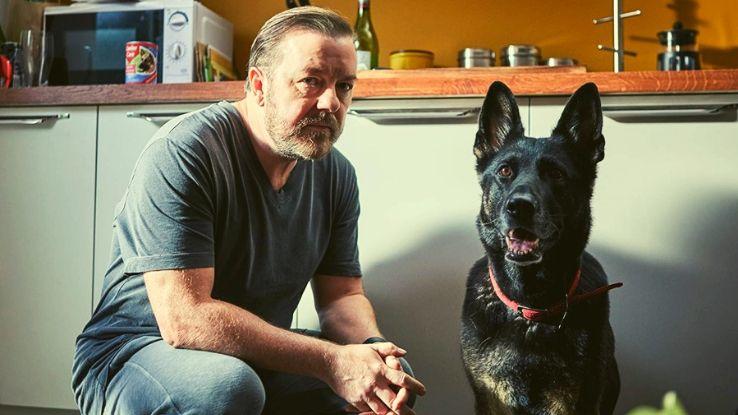 As Gervais told The Sun, "I don't want to see this body — nobody does!" He draws the line at being on camera in his boxers, and he had a few self-deprecating remarks to make about that. Gervais' comments remind us that celebrities deal with body image issues too. Some people just aren't comfortable with the whole world seeing them unclothed.
Megan Fox
"There are some good projects I've read… but the things the women are required to do in the movie are things I can't have my sons ever know or see. Those are things that are degrading to the woman who's playing the character," actress Megan Fox told The Mirror.
ADVERTISEMENT
322166814/iacpl-test.www.ask.com/Ask_Desktop_Feed_Center4_728x90
Nudity is often portrayed as a sign of confidence and body positivity, but Fox shed light on the fact that the pressure to be sensual on camera can be degrading and damaging to a woman's self-esteem. She has turned down many movies because of "degrading scenes" that were deemed necessary.
Jessica Alba
Like Megan Fox, Jessica Alba has received plenty of attention for her face and curvy, toned physique. Despite all the attention her body receives, she won't be showing much of it to the camera. "If you look at the movies I have done, getting naked would never 'elevate' the picture," Alba remarked in an interview with Glamour.
According to Alba, any nudity in a film should serve an artistic purpose rather than just being shoved into a movie. She feels many movies have nudity with little regard for the artistic effect, and Alba doesn't want to be involved in something unoriginal.
Rihanna
Rihanna's reasons for avoiding nudity have to do with her roots. "My mother raised me with certain standards," Rihanna explained to MTV. Although her music videos can get steamy, the Barbadian singer, fashion designer and business mogul draws the line at being nude for her craft.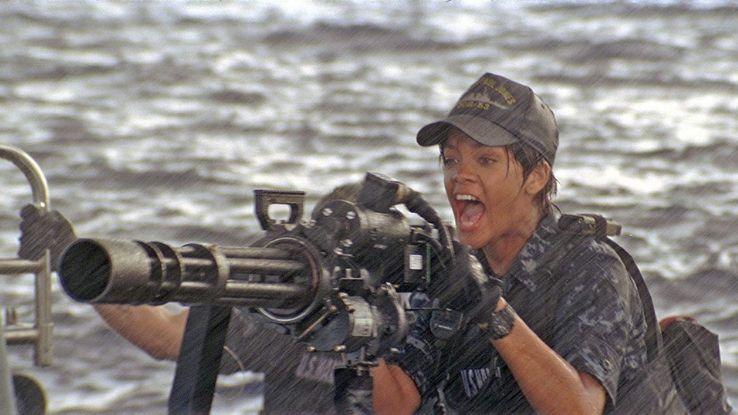 Rihanna famously appeared in a dress largely made of only Swarovski crystals, proving it's possible to stick to your standards and still be alluring. Like many of the other uber-successful men and women on this list, Rihanna has upheld her personal values without facing career setbacks. No matter what industry it is, everyone has the right to set personal boundaries.
Katy Perry
Katy Perry, the Christian singer turned pop star, is well known for pushing the envelope. After all, she was one of the first mainstream artists to sing openly about LGBTQ relationships, and her costumes for music videos and concerts are known to leave little to the imagination.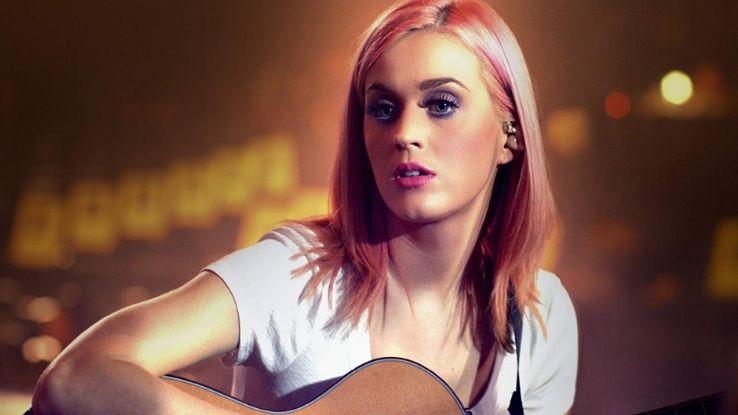 Despite what many people may assume about the star, Perry says she will never pose or perform nude. As she explained in Cosmopolitan, "I like to play the sexy card because it's fun and definitely in my deck, but I like to tease. I'm like a burlesque girl. I definitely won't be doing a Playboy spread."
Taylor Swift
Taylor Swift told Glamour, "I find it relatively easy to keep my clothes on because I don't really feel like taking them off. It's not an urge I have." Although her songs are becoming more mature as she ages, Swift is still known as a "clean" artist.
Nudity does not fit well with her brand and the aesthetic she has worked to create for decades. Musicians also tend to have more control over the creative direction of their shoots. Swift has found a variety of new ways to express herself as an artist, and nudity has never been one of them.
Rachel Bilson
After her success on The O.C., Rachel Bilson had another big break with her romantic role as Kim in The Last Kiss. Before production of the movie ended, she almost had to give up her role because of the amount of requested nudity in the R-rated movie.
As Bilson explained to Playboy, "Movies can be sexy or sexual without showing things… I'm pretty strong-willed and believe it can be avoided." Ultimately, her strong will and extreme talent won directors over, and she successfully avoided crossing her personal boundary of nudity on camera. In some cases, directors will back off the idea of nudity when talented actors put up a fight.
Mila Kunis
After filming a movie, an unnamed director asked Kunis to do a promotional nude cover shoot for a racy magazine. When Kunis refused, the director threatened to blackball her. Needless to say, Kunis stuck to her guns, refused the shoot and she's still a successful actress.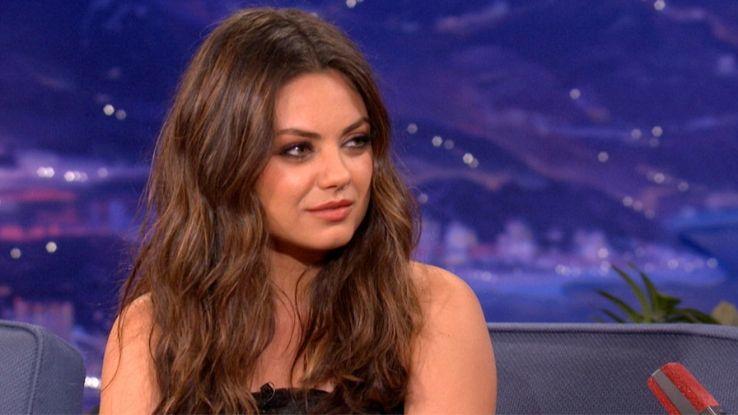 "We are conditioned to believe that if we speak up, our livelihoods will be threatened, that standing our ground will lead to our demise," Kunis wrote on her husband's A Plus blog. Her example shows that refusing nudity can be a tough decision, especially for those who are new to Hollywood. Sometimes, young actors and actresses have to choose between their values and their careers.
Christina Hendricks
Christina Hendricks really wishes people would talk more about her impressive body of work than her impressive body. That's why the curvaceous and (far more importantly) talented actress is very selective about her roles and refuses to appear nude on camera.
Hendricks has spoken about the intense pressure she feels to show more skin. "It kind of hurt my feelings. Anytime someone talks about your figure constantly, you get nervous, you get really self-conscious. I was working my butt off on the show [Mad Men], and then all anyone was talking about was my body," she told New York Magazine.
Julia Roberts
She's been in dozens of roles, and Julia Roberts has never appeared in the nude on film. For Pretty Woman, where she played a prostitute, she used a body double. In addition to not feeling sexy enough to take off her clothes for the camera, Roberts feels that nudity is an acting cop-out.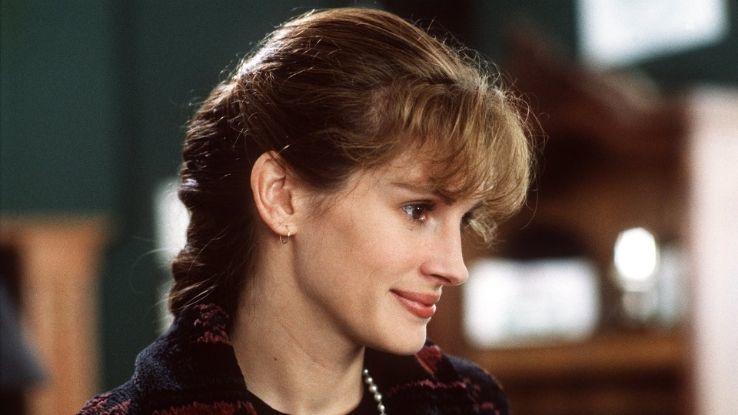 "To act with my clothes on is a performance. To act with my clothes off is a documentary," she famously said in a Marie Claire interview. In Roberts' opinion, acting without clothes is a way of showing the audience how to feel rather than making them feel something through strong acting skills.
Jessica Simpson
Jessica Simpson may not be opposed to wearing Daisy Dukes' iconic shorts, but she is staunchly opposed to nude performances. She told Allure, "I don't care how dark and intellectual the role could be. I don't care if I frickin' get an Oscar. I'm not going to do it."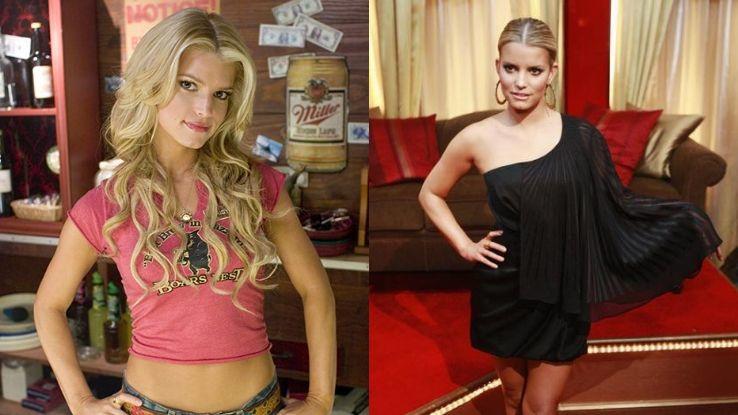 "Those accolades mean nothing to me. I don't think people deserve to see what's underneath my clothing. That's only for my next husband!" Simpson wants to maintain her own privacy. It's also important to her that the most intimate parts of life be kept between spouses. Sometimes nude scenes are critically acclaimed, but that's not changing Simpson's mind.
Carrie-Anne Moss
Even when your job is to act like someone else, it's important to stay true to who you are. In a Refinery29 interview, Carrie-Anne Moss revealed her personal reasons for avoiding nudity. In short, she doesn't want to embarrass her family, offend her husband or change herself.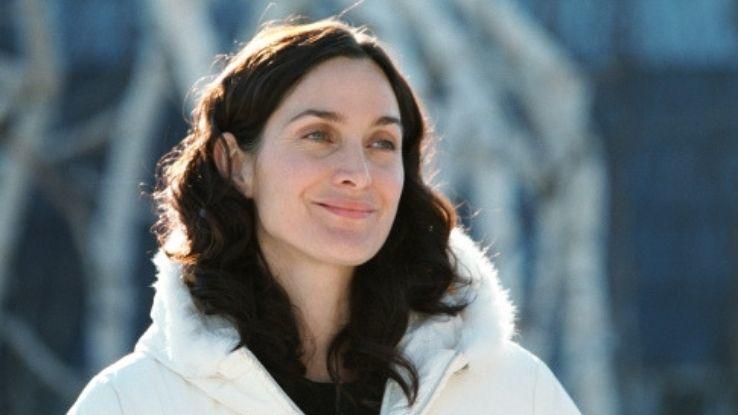 She said, "I'm just not like that at all. What would my mother think? Besides, lots of actresses like Julia Roberts and Michelle Pfeiffer don't do nudity, so I don't think it's so important. For me, there's also the feeling that since I'm married, there's a kind of sacredness to the body." Her emotions might be accessed for the camera, but Moss is keeping her body to herself.
Mandy Moore
After seeing Mandy Moore on This Is Us, it's hard to believe that directors would let go of such a talented actress over nudity. Moore has always been seen as a morally strong person, so her reasons for refusing nudity shouldn't come as a surprise.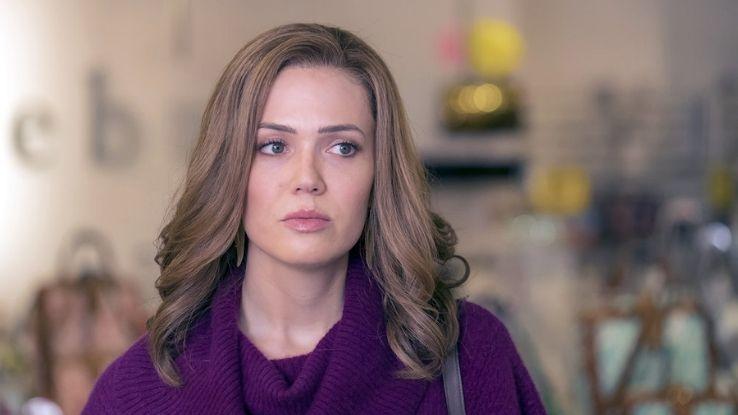 "It would be completely uncomfortable to walk down the street and know that the person passing by had seen me without my clothes on. I've turned down several roles where the producers or directors or writers wouldn't budge on that point," Moore revealed to USA Today. It's awkward to know that other people have seen you naked.
Hailey Bieber
Even more so than actresses, models are often pressured to pose nude. Since the direction of a photo shoot can change on a whim, models must be strong in their convictions if they don't want to do it. Long before Hailey Bieber walked the Victoria's Secret runway, she vowed that she would never pose naked.
As the young model explained to People Magazine, "I would never pose topless. I wouldn't ever pose naked. I'm fine to do bikinis and certainly lingerie if I feel like it's done tastefully … cute like Victoria's Secret, but nothing like raunchy or overly sexual." Bieber is fine with being sexy on the runway, but she refuses to be sexualized.
Coco Rocha
"Models… are expected to be blank canvases… I remember at 15 being told point-blank that in order to 'make it' as a model I'd have to shoot nude, even though it was against my principles. That never sat well with me," Coco Rocha revealed to Flare magazine.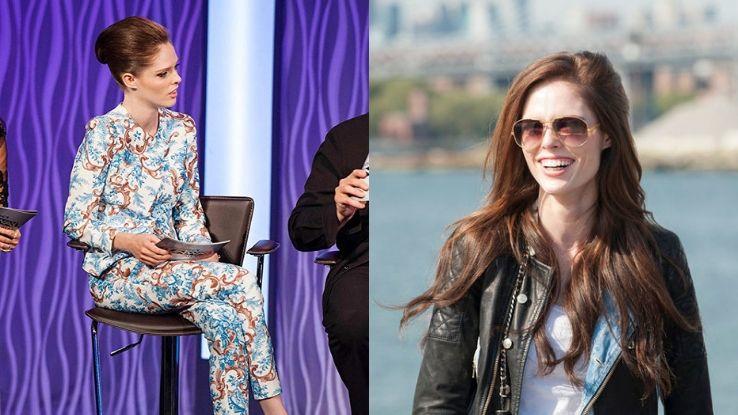 "…I decided to put certain clauses into my contract. Perhaps I heard 'no' more often because of it, but there are always clients who are willing to work with a confident woman who knows who she is. My career is proof that you can stay true to yourself and make it in this industry."
Ashley Benson
"I make it clear that I have a line. Everyone tries to push you, and it's easy to get talked into doing those things. I'll just walk off set, but not everyone realizes they can do that. I never want to do nudity that's gratuitous. Girls look so much better in lingerie or a T-shirt and leave the rest up to the imagination," Ashley Benson vented to Cosmopolitan.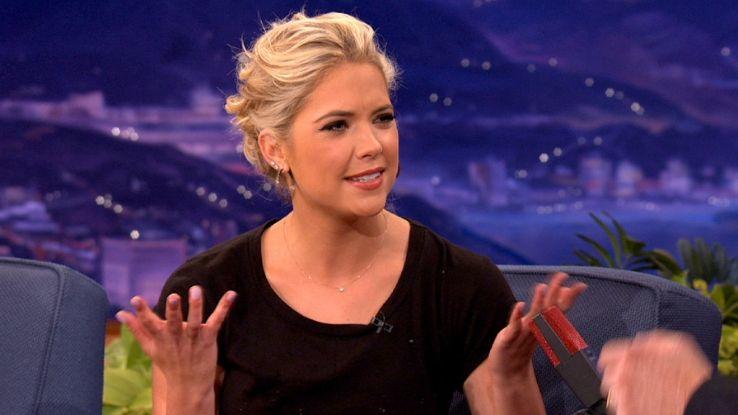 Benson encourages others to consider the risk they're taking by agreeing to naked shots for roles that will give them little return in the way of money or success. She was shocked that extras, who got no title credits, agreed to film topless for her Spring Breakers movie.
Jennifer Garner
Jennifer Garner has played a wide variety of characters in her career, but one thing will never change: Garner will not act in the nude. When asked about being nude on camera, Jennifer Garner frankly told MTV, "I will not be taking it all off. No, thank you. The world deserves better. Not interested."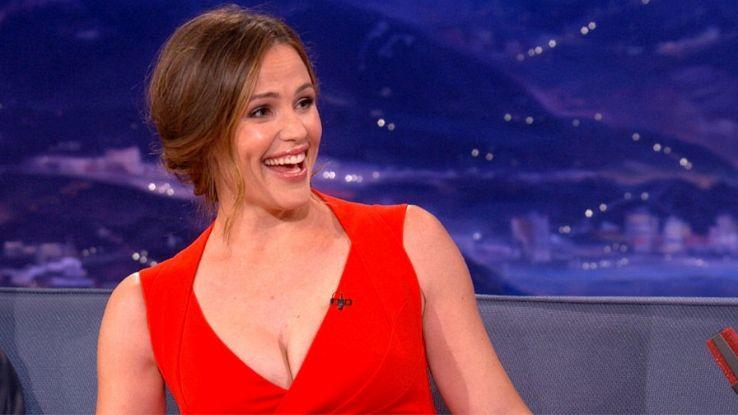 As Jennifer Garner proves, there are plenty of celebrities who refuse to go nude simply because they aren't comfortable with it. They don't have to have any deep reasoning behind the decision. All that matters is that they have the right to control how they will be portrayed on camera.
Blake Lively
Blake Lively has no problem getting great roles, despite her aversion to performing nude. She says she doesn't want nudity to be a distraction from the plot and her performance.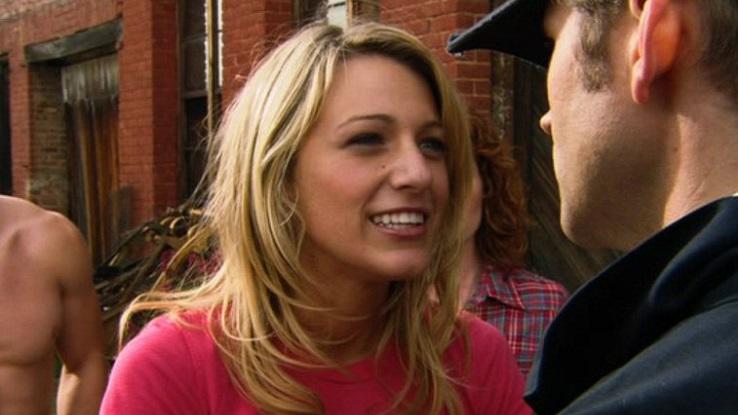 "When I see nudity in movies, I am always distracted by it. If I am watching a scene and someone has their boobs out, then that's all I'm looking at — I can't help it. I just don't think that will ever be right for me," Blake Lively once told the Daily Mail. Lively doesn't want audiences focusing on her nudity rather than the scene. She's decided that it's best not to go that route, and she's still landing great roles.
Hilary Duff
Hilary Duff, who brought the lovable Lizzie McGuire to life, was pressured to prove she was an adult by taking controversial roles with nudity. Although Duff has made a graceful transition into more mature roles, nudity was always one thing she said she would never do.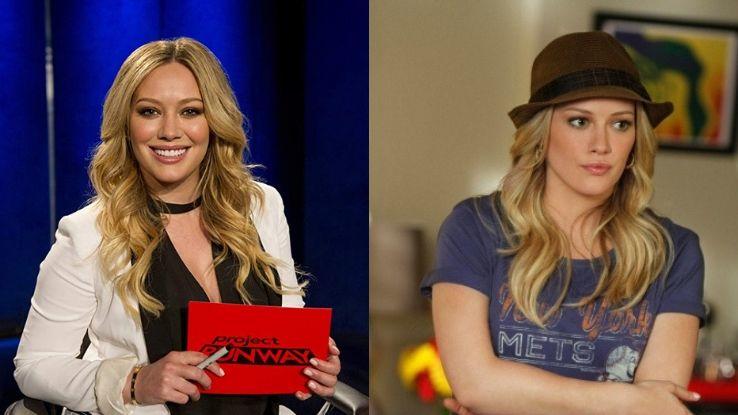 "If I do a movie, I want to be myself. I don't want to take my top off or anything. In the States, it seems it's the trend to turn 18 or 19 and then take your shirt off and do something crazy." Duff explained to the Sunday Telegraph. To date, Lizzie McGuire has avoided doing "something crazy," and she's still landing roles she can feel good about playing.
Shannon Stewart
On the first season of America's Next Top Model, Shannon Stewart declared she wouldn't pose nude or even in underwear or lingerie. When she returned for the All-Stars season, judges complained that she was just using "semantics" to get out of a non-sexual Fruit of the Loom photo shoot.
"If I were to do that shoot, they would have replayed what I said on the first photo shoot. My brand is trustworthy; therefore, I would not be known as trustworthy because I'm not good for my word. I'm doing something I said I won't do," Stewart said to Wetpaint Entertainment about her decision.
Kristen Bell
Kristen Bell is not ashamed of her body! In fact, she is known for being obsessed with building up her bum with glute workouts. She is very proud of the derriere she has achieved through exercise, but that doesn't mean she wants to show the bare-bottomed results to the people at work and her fans.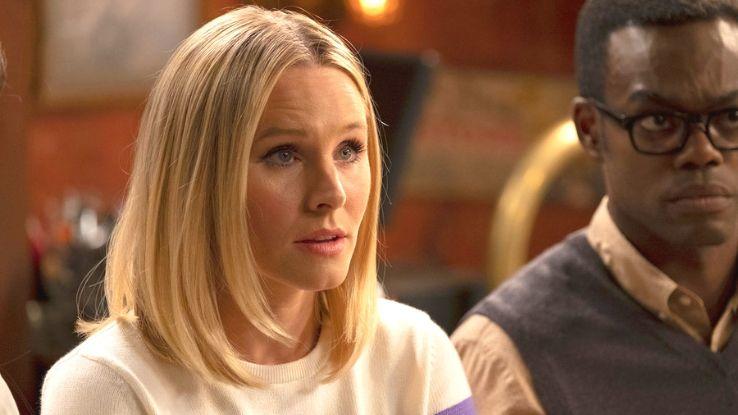 Bell has appeared in her underwear when it made sense for the scene, but she doesn't plan on parading her bare skin around on camera. As she said to Women's Health Magazine, "I don't show my crack! All the Mr. Skins of the world are like, 'Ooh, Kristen gets naked!' I'm like, 'Dream on!'"
Joan Collins
Dame Joan Collins has achieved legend status for her work on the film and stage. The Dynasty and Land of the Pharaohs actress is known for playing sultry characters, but she has strong feelings on actors going nude.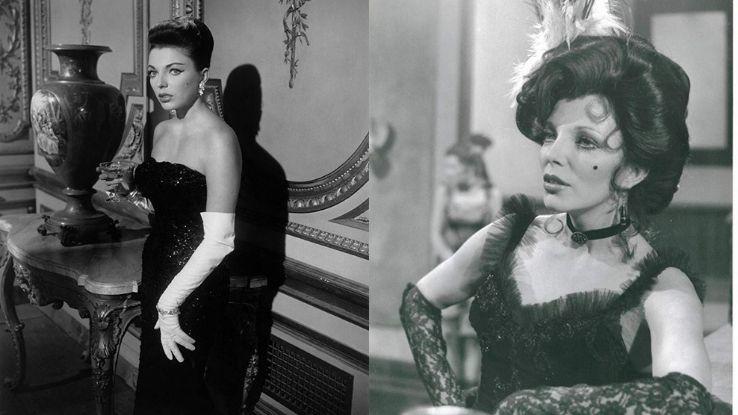 She told the BBC about an experience where she had to reject a role on the iconic West End play circuit because the playwright wanted her to perform live in the nude. "It is unseemly to undress on stage," Collins declared. Certainly appearing nude every night for a different crowd would be an extra emotional challenge. Dame Collins has earned quite a reputation, and she refused to let one questionable role tarnish it.
Isla Fisher
For better or for worse, going nude on camera can be a career-defining moment. Many former child stars use adult nudity as a way to get out of being pigeonholed into juvenile roles. Isla Fisher worries that she could be similarly pigeonholed by agreeing to nude scenes in films.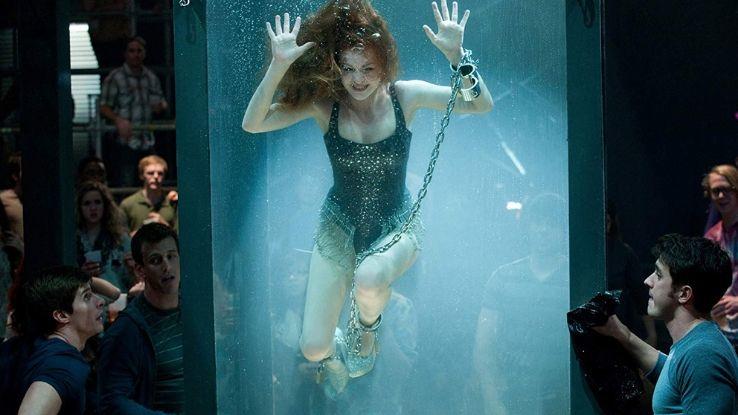 "I feel like if you have a female comic character and then you see her nipples, then she is no longer funny, which is clearly wrong, but that was my theory, and that's why I didn't want to do it," she said in The Sydney Morning Herald. Although she sees the flaws in her thinking, Isla Fisher realizes that society often views women who have appeared naked in movies in an unfavorable light.
Jenna Fischer
As Jenna Fischer explained to Playboy, she has a very simple rule when it comes to how far she goes on film. "I wouldn't do anything I wouldn't be proud to show my parents," she said. Fischer has tested her boundaries for a few roles.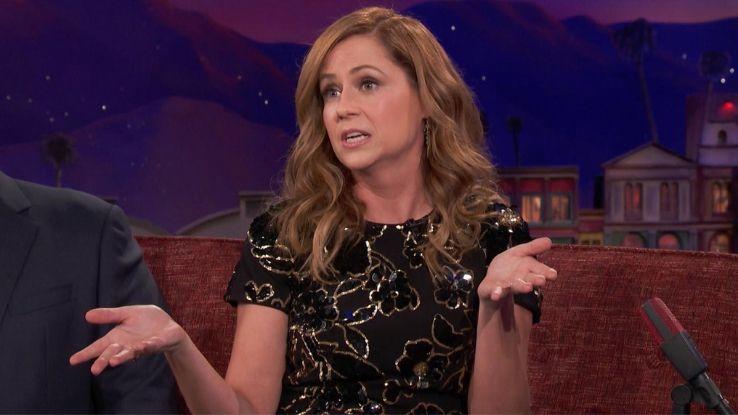 On The Dewey Cox Story, she was filmed in sexy lingerie. Fischer described it as a fun experience. "They can put makeup on your legs… It really has nothing to do with whether you're in shape or not," she explained to Fox News. Fischer enjoys getting made up for the camera, but she will only let things go so far.
Reese Witherspoon
The thought of appearing nude is downright offensive to Reese Witherspoon. "If [actresses] take their clothes off, they objectify themselves. I am flabbergasted by how many legitimate actresses do it," she boldly told Glamour.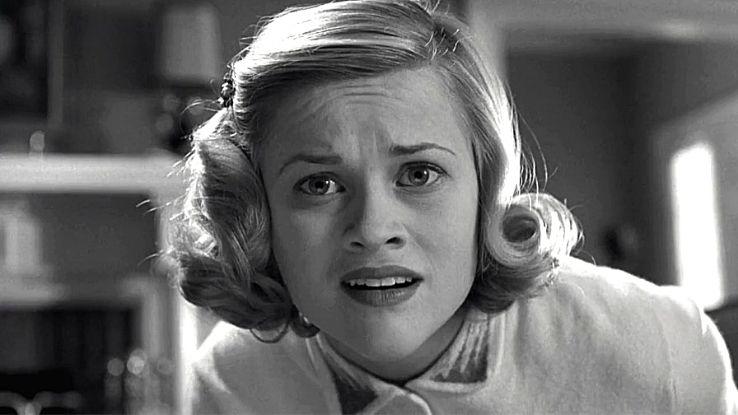 With her many iconic roles, Reese Witherspoon can certainly be considered a "legitimate actress." Take it from her when she tells you that although young actresses are often pressured to go nude, nudity does not necessarily make them any more successful. Witherspoon has done pretty well for herself without crossing her personal boundaries. Her comments reflect how many in the industry try to make nudity seem like it will further your career, but that isn't accurate.
Sarah Jessica Parker
"It's fantastic that people feel comfortable doing it. It's not a principled position or religious or ideological on my part. I've always had one, and it's apropos of absolutely nothing. I've just always had [one]," Sarah Jessica Parker explained regarding her long-standing no-nudity clause to The Hollywood Reporter.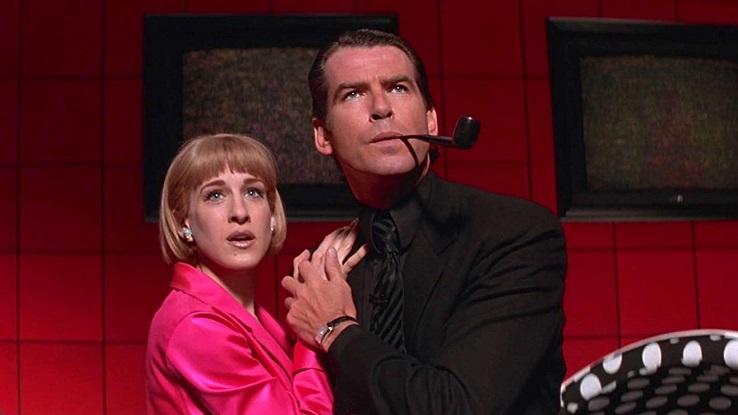 Every actor, actress, model or other celebrity has the right to choose whether or not they will appear nude. As these legendary celebrities show, no one should feel that a refusal to go nude will stifle the progress of his or her career. There are body doubles, and directors are willing to go without nude scenes to keep great talents involved in their projects.
ADVERTISEMENT
322166814/iacpl-test.www.ask.com/Ask_Desktop_Feed_Center5_728x90