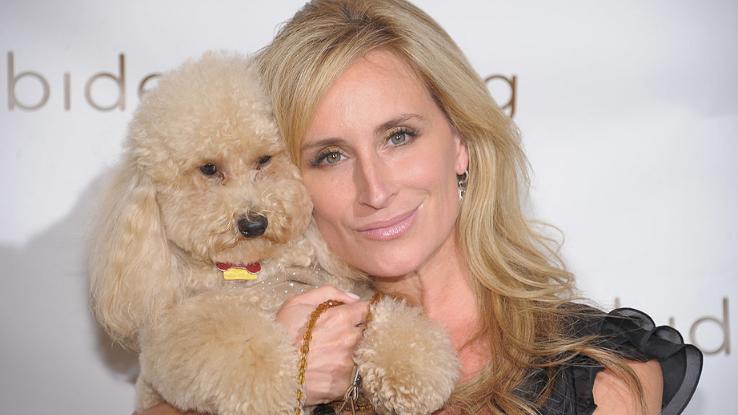 Even celebrities who make millions a year aren't immune from bankruptcy. Without getting into statistical analysis, let's just say a disproportionate number of athletes, actors and singers appear on bankruptcy court dockets. Ready cash, friends who love to spend and the temptations that go with sudden fame make it all too easy to get carried away.
Throw in a nefarious family member and a corrupt business advisor or two, and bankruptcy could be just around the corner. And don't "forget" to pay your taxes! A lot of the stars on this list didn't, and they paid a hefty price for it. Ready to have your mind blown by some of the celebrities who went broke in the 2010s? Take a look!
Lisa Marie Presley
Lisa Marie Presley inherited more than $100 million from her father, Elvis Presley. It's gone. She blames her former business manager, Barry Siegel, for her massive losses. In a lawsuit filed by Presley in 2018, she accused Siegel of investing her inheritance poorly and then selling investments at their lowest points.
Presley said Siegel's mismanagement left her with just $14,000 in cash and half a million dollars in debt. Would it surprise you that Siegel disagrees with the allegations? He says Presley herself is to blame for her own financial devastation.
Johnny Depp
In January 2017, Johnny Depp lay blame for tens of millions of dollars in financial losses at the feet of The Management Group and 14 other companies. He accused TMG of gross misconduct while managing his funds over a 17-year period.
The Management Group responded with details of Depp's spending. They say he spent $2 million every month. Apparently, he also dropped $18 million on a yacht and $75 million on real estate around the world. The lawsuit was settled in July 2018, but Depp is still involved in other litigation.
50 Cent
Singer, songwriter, rapper and actor Curtis James Jackson III (a.k.a. 50 Cent) earned more than $300 million from music, businesses and investments in companies like Vitaminwater. Despite that, he filed for bankruptcy in Connecticut in 2015, with claimed debts of $32,509,549.91.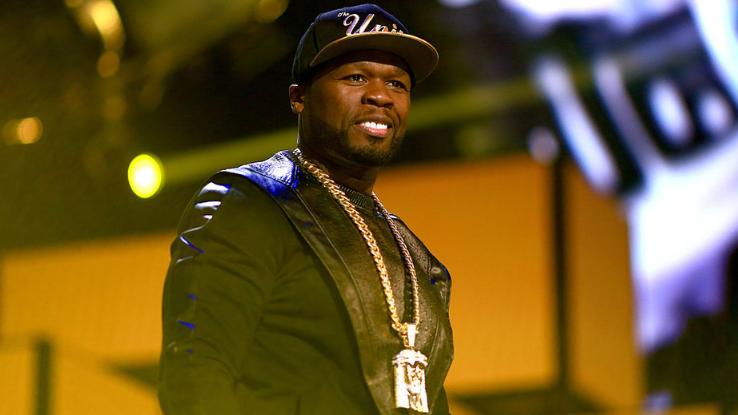 He was discharged from bankruptcy in 2017 after paying back $22 million in debts. During the proceedings, he admitted that an old media indicating he made $8 million in bitcoin after being paid in cryptocurrency for his Animal Ambition album was never true.
Toni Braxton
Bankruptcy do-overs were a bit of a theme in the 2010s. Toni Braxton filed for bankruptcy in 1998 and was back in front of a bankruptcy judge in 2010. She blamed her 1998 proceedings on having to pay back record company advances.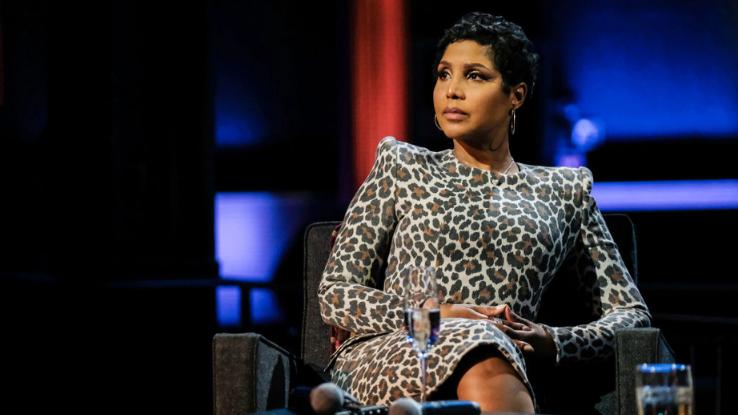 When she filed again in 2010, Braxton listed debts of between $10 million and $50 million against assets of just $1 million to $10 million. The second time, she blamed poor sales and illness — including lupus — that caused her to cancel concerts. She also blamed insurance companies that failed to pay out on policies.
Dionne Warwick
Songstress Dionne Warwick filed for bankruptcy in March 2013. In her filing, she listed a monthly income of $20,950, which isn't too shabby, right? The problem was her monthly expenses — including thousands for a personal assistant and housekeeping — were stated as $20,940, leaving her just $10 a month in fun money. An even bigger problem was the Internal Revenue Service.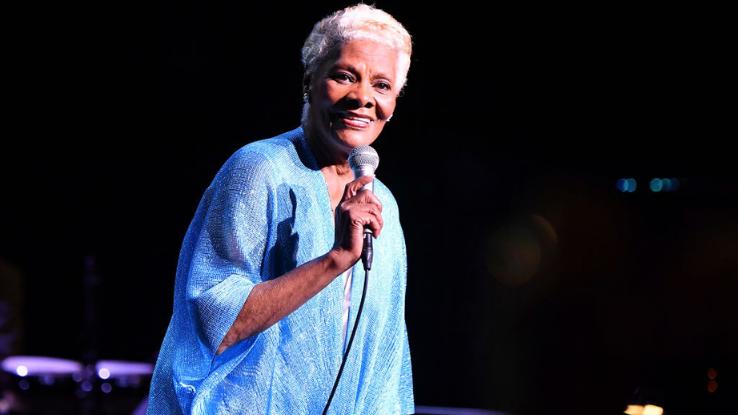 Warwick's bankruptcy filings showed she owed $10.2 million in back taxes, interest and penalties to the taxman. With just $10 a month left after paying expenses, that debt certainly wasn't getting paid.
Sinbad
Sinbad filed for bankruptcy protection in 2009, but the file was closed for failure to complete the paperwork. He was back before the bankruptcy courts in 2013, and his freshly filed paperwork revealed assets of $131,000 and debts of nearly $11 million. Of that amount, more than $8 million was debt for back taxes.
American Express was also seeking payment of nearly $375,000, and Bank of America was owed more than $32,000, a mere pittance by comparison. Sinbad blamed his troubles on poor management and spending a lot of cash on staffing and equipment.
Aaron Carter
Former child star Aaron Carter — brother of Backstreet Boy Nick Carter — reportedly earned more than $200 million before reaching the age of 18. His parents managed his money and assets at the time.
In 2013, Carter filed for bankruptcy with debts of $2 million. The largest part of that debt was unpaid taxes. He told HuffPost that his parents played a big role in his financial problems: "There was a lot of neglect on my parents' part. They didn't do a lot of things right." Specifically, they allegedly failed to comply with the California Child Actor's Bill, referred to as the Coogan Law.
Alyssa Milano
Alyssa Milano fired business manager Kenneth Hellie in June 2016 after he allegedly forged a $26,000 check that put her account into overdraft. According to Milano, that was just the beginning of what she found out Hellie had been doing behind her back.
She says Hellie hid the true state of her financial affairs, and because of it, she turned down high-paying work. Hellie also allegedly didn't pay her bills and invested her money in businesses that he had invested in too. She didn't know about those conflicts of interest. In June 2017, Milano sued Hellie for $10 million.
Tori Spelling
Tori Spelling's memoir, Spelling It Like It Is, includes a section about finances. She blames her financial troubles on expensive tastes, a real estate deal that went sour and failed businesses. How bad did things get for Spelling and her husband, Dean McDermott?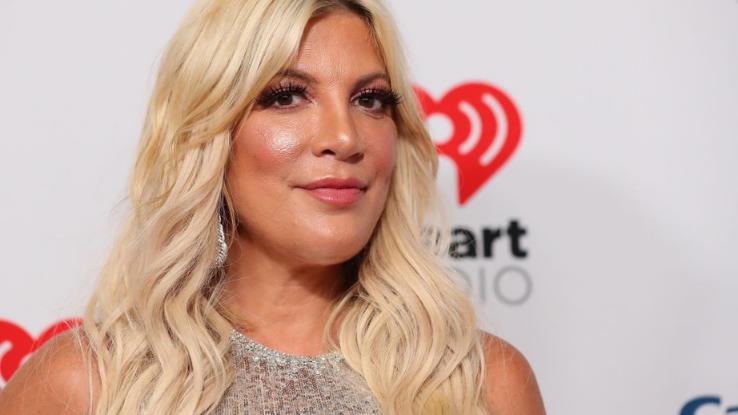 City National Bank obtained a judgment against them for $220,000 for the non-payment of a loan. The IRS tried to recover $704,000 in taxes by seizing the couple's bank accounts. American Express sued Spelling for $88,000 in unpaid bills. The good news? McDermott didn't go to jail for non-payment of $100,000 in child support.
Teresa Giudice
You met Teresa Giudice on The Real Housewives of New Jersey. She is as infamous for her fraud conviction as she is for her extravagant lifestyle. Giudice was indicted on 39 charges related to mail fraud, wire fraud, bank fraud, loan application fraud and bankruptcy fraud in July 2013.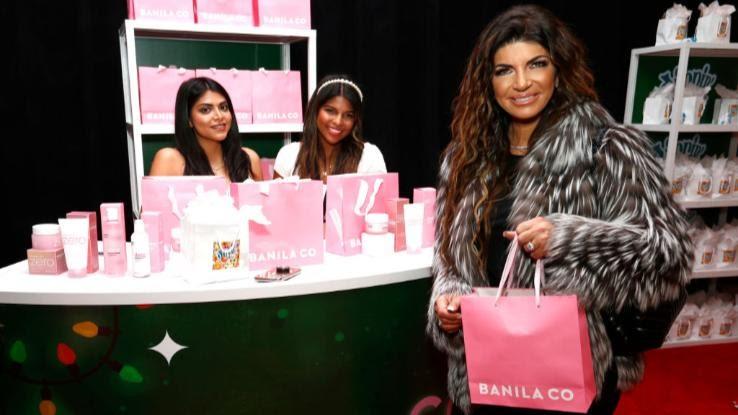 She and her husband, Joe Giudice, pled guilty to 41 counts in March 2014. Teresa was sentenced to prison and served time, but she was released less than a year later. By June 2018, their bankruptcy case was dismissed with only the IRS and New Jersey's Department of the Treasury to be paid.
Kerry Katona
Kerry Katona was a singer with the girl group Atomic Kitten from 1998 to 2001 and again from 2012 to 2017. Her television career includes several reality TV shows. She has been declared bankrupt by U.K. courts twice, in 2008 and 2013.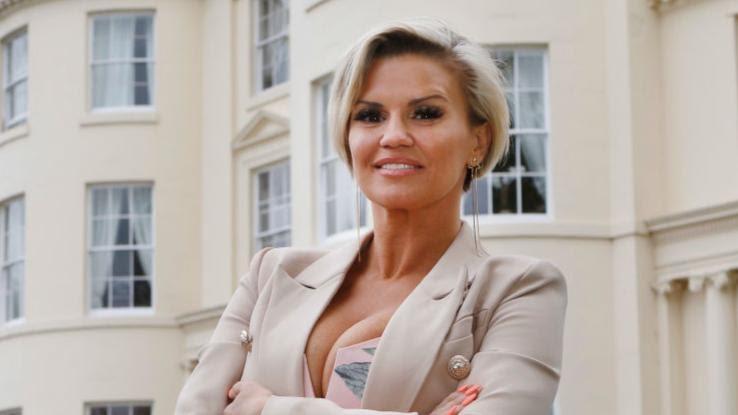 In 2008, Katona's bankruptcy involved her failure to pay the last 86,000 pounds of a 417,000-pound tax bill. After she lost a contract with a supermarket chain, a magazine column and her MTV shows, her 1.5-million-pound home became subject to a repossession order. She told The Telegraph, "Money's an issue for me."
Boris Becker
Three-time Wimbledon winner Boris Becker won $25,080,956 during his tennis career, not to mention another 90,000 pounds in earnings as a professional poker player. None of that prevented him from filing bankruptcy, however, and he was declared bankrupt in 2017.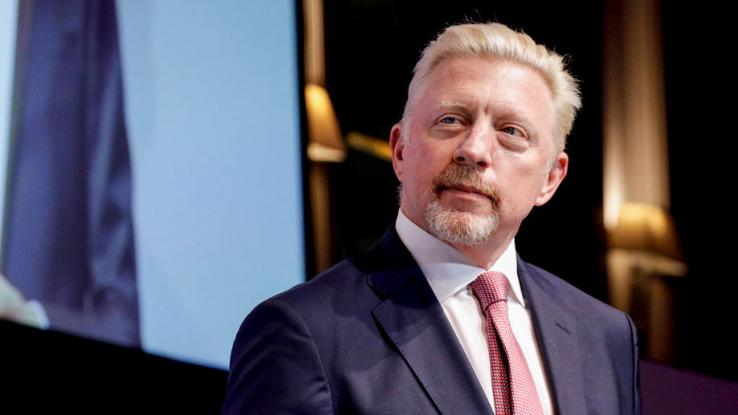 Becker's bankruptcy has been attributed to having to pay 20 million pounds in divorce and paternity settlements to his former wife, Barbara, and Russian model Angela Ermakova. Being convicted for tax evasion didn't help either. Becker's thoughts are interesting. He told The Telegraph he was forced into "a completely unnecessary declaration of bankruptcy" by "anonymous and unaccountable bankers and bureaucrats."
Stephen Baldwin
Justin Bieber's father-in-law, Stephen Baldwin, filed for bankruptcy in 2009. True, that's not in the 2010s, but everything came out in the wash in the 2010s. Baldwin's home was foreclosed and auctioned to recover more than $1 million owed on the mortgage in 2017.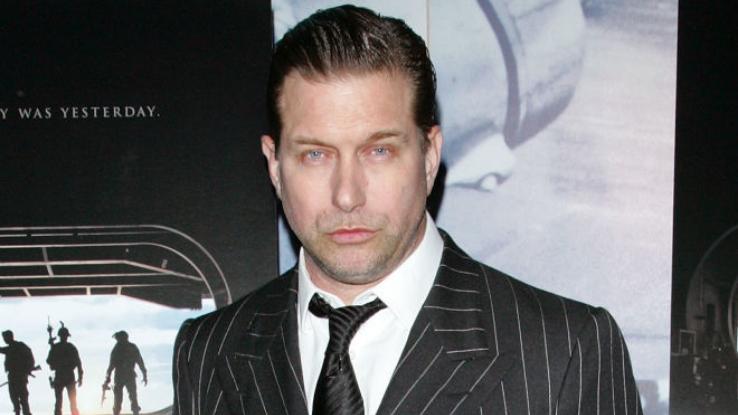 A lien was also issued for another $1 million in unpaid taxes and fees on the property. This was all after Baldwin pled guilty in 2013 to not filing personal taxes for three years. Back taxes amounted to more than $400,000 with interest. Baldwin apparently now lives in an apartment in Queens.
Abby Lee Miller
Dance Moms' star Abby Lee Miller is a dance instructor and choreographer. She filed for bankruptcy in December 2010, and records indicate she owed more than $400,000 in unpaid taxes. That was before she was hired for Dance Moms in 2011.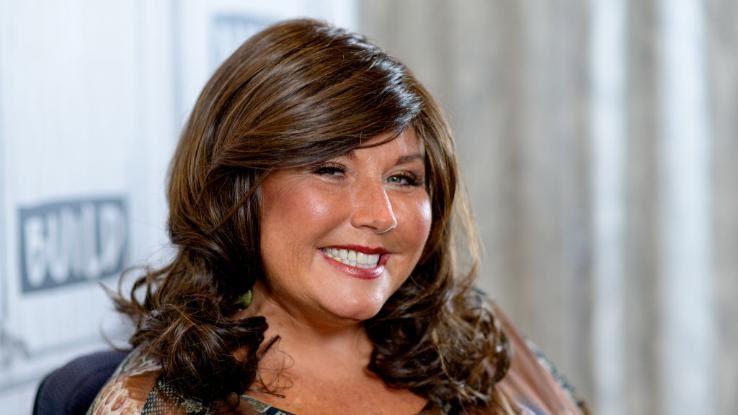 In June 2016, Miller pled guilty to felony bankruptcy fraud. Prosecutors alleged she hid her true income and contracts for future television earnings. She was caught when a bankruptcy judge saw her on television and realized she was making more money than she had reported. She was sentenced to 366 days in federal prison but was released early for health reasons.
David Cassidy
Adults from the 1970s certainly remember The Partridge Family, and teen girls will never forget Keith Partridge, who was played by David Cassidy. The musical sitcom thrust Cassidy into superstardom as a teen idol and pop singer.
He declared bankruptcy in 2015, attributing his dire financial straits to shrinking royalty checks from The Partridge Family combined with health issues that stopped him from touring. His reported bad investments in the Bahamas only made things worse. In November 2017, Cassidy died of liver failure at age 67. In 2008, he had publicly admitted to alcoholism.
T-Boz
Tionne Watkins (a.k.a. T-Boz) filed for bankruptcy in 1995 and faced down near foreclosure in 2009, but that wasn't the end of her financial troubles. Poor financial decisions added to the tension of medical problems, including sickle cell anemia and a brain tumor.
Watkins filed for bankruptcy in October 2013. The biggest issue was her non-payment of $769,000 on a mortgage. She didn't get the bankruptcy protection she was looking for, as her case was apparently dismissed because she didn't complete all the proper paperwork. She held off Honda from repossessing her minivan, but she had to sell her Georgia property at a huge loss.
Gary Busey
Gary Busey went through the bankruptcy process in December 2012. At the end of it, he was left with $26,000 in assets and was no longer responsible for $57,000 in unpaid bills. He couldn't escape liability for $450,000 in taxes owed to the Internal Revenue Service, though. So, how did he get there?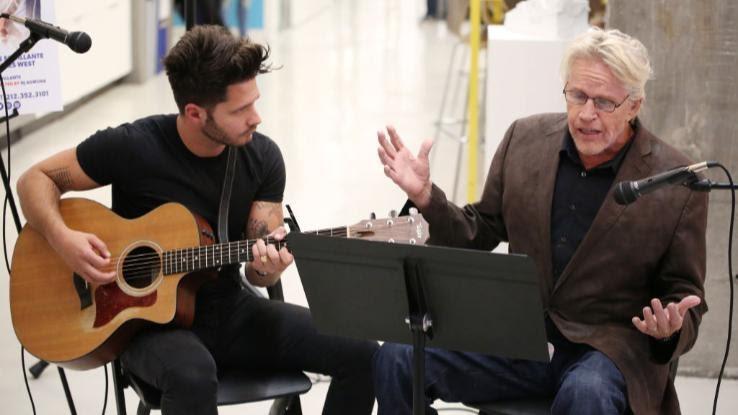 When Busey filed for bankruptcy in February 2012, he listed $50,000 in assets against debts between $500,000 and $1 million. Those debts included mundane things like storage fees as well as some customized liabilities, such as money owed to a woman Busey was accused of attacking in Oklahoma.
Lil' Kim
When Lil' Kim filed for bankruptcy protection, she listed assets of $2.6 million and a monthly gross income of $43,000. That seems like a reasonably comfortable position for most people. Unfortunately, the other side of the ledger included debts of $4.1 million, including $2 million in back taxes, a $2 million mortgage and outstanding legal fees.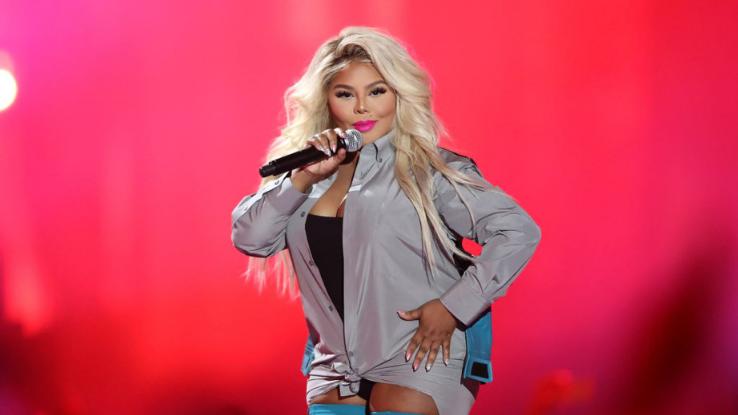 Lil' Kim later personally requested to have her bankruptcy proceeding closed. She told the court she had been able to get things in order and no longer needed bankruptcy protection. The court granted her request to close her case.
Joey Lawrence
American actor, musician and game show host Joey Lawrence may be familiar due to his role as Joey Russo in Blossom and the series Brotherly Love, in which he starred with his own brothers. His show Melissa & Joey ended in 2015. The resulting financial changes were huge. In 2015, Lawrence earned $534,000, but in 2016, he earned just $58,000.
In July 2017, he and his wife, Chandie Yawn Nelson, filed for bankruptcy with just $8,000 in the bank. Lawrence was spending $19,000 more every month than he was making, and that math obviously doesn't work. Their bankruptcy case was reportedly settled in April 2018.
Chris Tucker
Chris Tucker was once Hollywood's best paid actor. In 2007, he earned $25 million for Rush Hour 3. By September 2014, he reportedly owed the Internal Revenue Service $14,068,047.50 for back taxes for seven years. Tucker was apparently able to settle that tax bill with the IRS, but not before the feds had placed a $2.5 million lien against him in Georgia.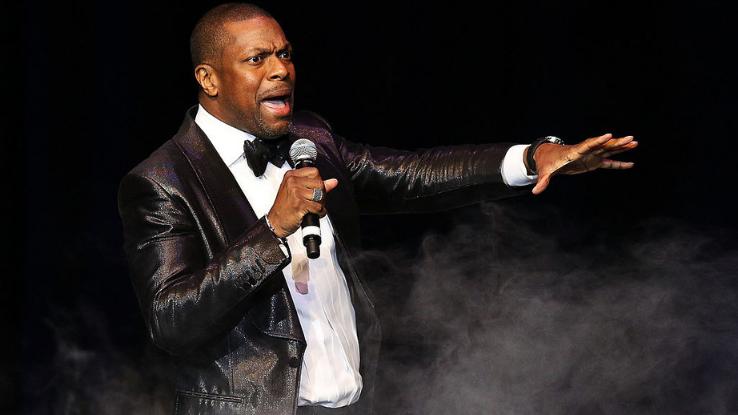 The lien was imposed after a four-year audit — four years! — that Tucker's representatives attributed to "poor accounting and business management." That seems like a fair assessment.
Sonja Morgan
Real life in New York can include real money problems. Just ask Sonja Morgan of Real Housewives Of New York. In 2010, she filed for bankruptcy and blamed a movie production deal gone bad. Hannibal Pictures won a $7 million judgment against her.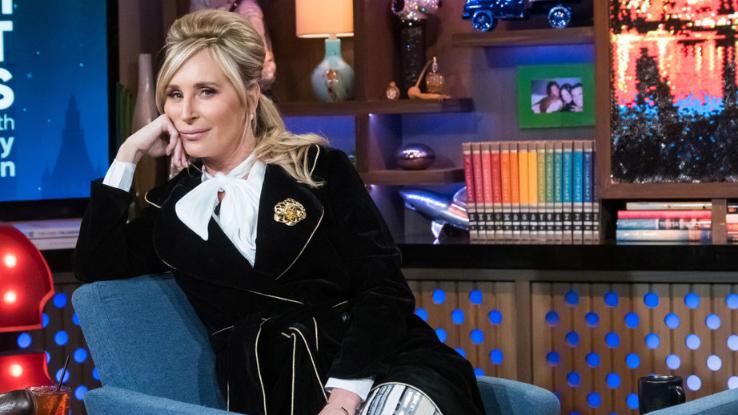 One painful thing about bankruptcy is the personal exposure. Everyone she knew learned about her $34,000 in monthly expenses, including almost $4,400 for food, clothes and personal care items. Morgan sold houses to settle up. She later told E! News, "It's nice to be free of everyone looking at my money."
Janice Dickinson
One-time supermodel Janice Dickinson filed for bankruptcy protection in 2013. Her filings listed debts to a plastic surgeon and dermatologist but also $500,000 in back taxes owed to the United States, California and New York. Dickinson had also reportedly run up almost $300,000 in overdraft fees to her bank.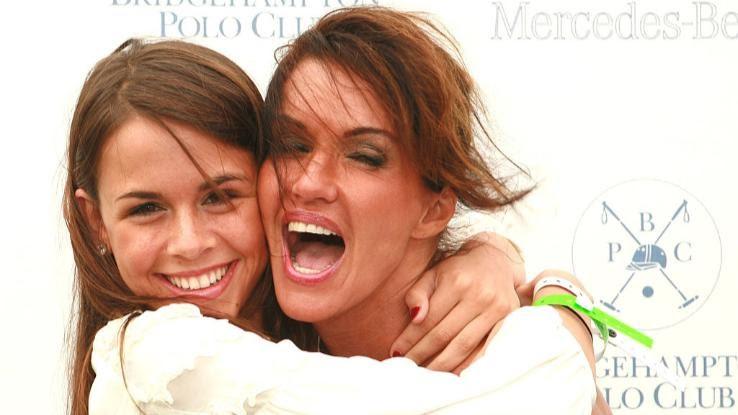 Media reports also claimed she faced eviction from her Los Angeles home due to non-payment of rent. Dickinson told Radar Online, "I had some trouble, so yes, it is true. I am upset and taking every step to pay everyone back, and I feel terrible about it."
Warren Sapp
Warren Sapp filed for bankruptcy in 2012. His filings listed $6.7 million in debts and assets of $6.45 million. PNC Bank had obtained a judgment of $988,691.99 against him and was garnishing his broadcasting paycheck of $33,333 monthly. Sapp also owed the IRS roughly $940,000 as well as child support and alimony of $876,000.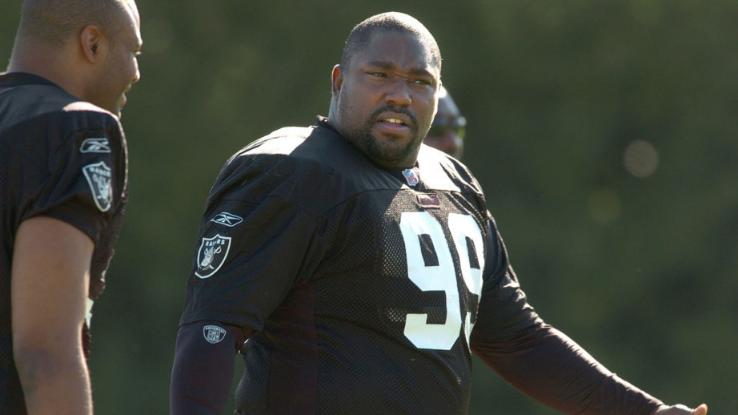 At the time he filed for bankruptcy, Sapp had less than $1,000 in his bank accounts. That's pretty shocking for a man who played 12 years in the NFL for the Tampa Bay Buccaneers, earning almost $59 million.
Mekhi Phifer
You probably know actor Mekhi Phifer from his starring roles as Dr. Greg Pratt in the medical drama ER and from Eminem's movie 8 Mile. Phifer filed for bankruptcy in 2014, and in his court filings, he listed assets totaling $67,000 against debts of $1.3 million. His monthly income of $7,500 didn't measure up against monthly expenses of $11,000.
Have you noticed that many celebrity bankruptcies include big amounts owed for back taxes? The same was true for Phifer. His listed debts included $1.2 million owed to the IRS, and you do not mess with Uncle Sam.
Antoine Walker
After a college career at the University of Kentucky, Antoine Walker was a first-round draft choice of the Boston Celtics in 1996. He played for the Celtics, Mavericks, Hawks, Heat and Timberwolves in the NBA and other teams in the BSN and D-League. Over his 12-year NBA career, he earned salaries totaling $108 million.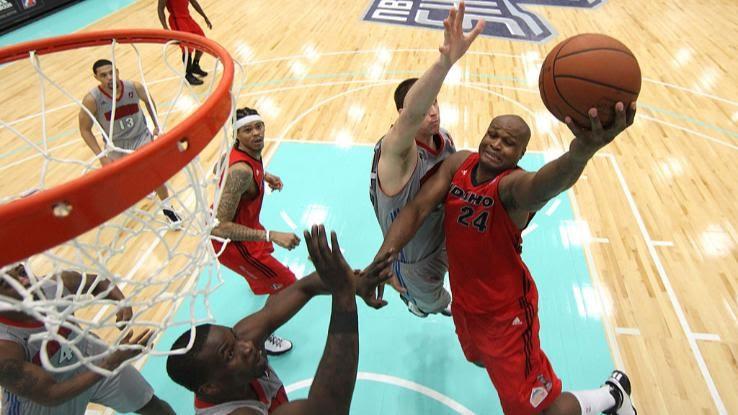 In May 2010, Walker filed for bankruptcy in Florida. He listed assets of $4.3 million but debts of $12.7 million. He told CNN, "I created a very expensive lifestyle. That's how you lose your wealth real bad at the beginning."
Lenny Dykstra
Lenny Dykstra played for Major League Baseball's Mets and Phillies from 1985 to 1996 and was a three-time All-Star. His post-baseball career hasn't been nearly as auspicious. Dykstra started a number of businesses, including a jet charter company, magazine and investment advice website.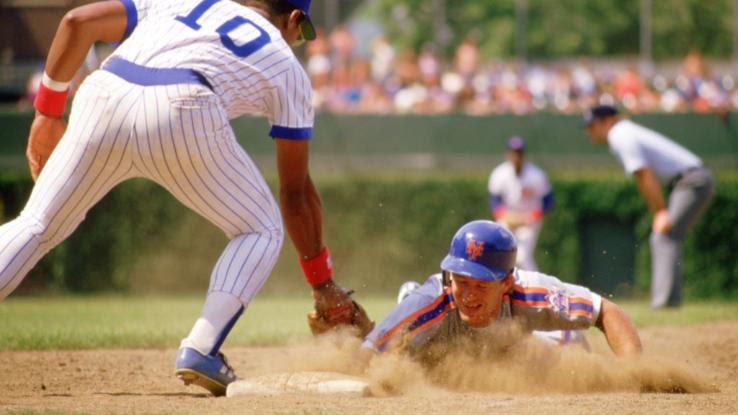 In 2008, he had an estimated net worth of $58 million. In July 2009, he filed for bankruptcy with assets of $50,000 and liabilities of up to $50 million. In June 2010, he was charged with bankruptcy fraud. Adding to his other legal and financial problems, he was convicted and placed under house arrest.
Terrell Owens
Terrell Owens was a wide receiver for 16 seasons in the National Football League. He played for the 49ers, Eagles, Cowboys, Bills, Bengals and Seahawks and was a six-time Pro Bowl player. He is estimated to have earned more than $80 million in salary, signing bonuses and endorsements.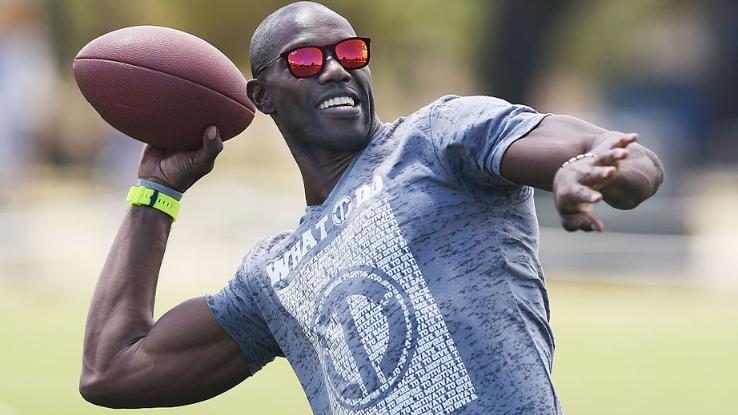 In 2012, Owens (a.k.a. T.O.) filed for bankruptcy and attributed the cause to bad investments, the collapse in the United States housing market and $50,000 in monthly child support payments. He told CNBC, "My advice to any fan or athlete out there? Just don't live beyond your means."
Jose Canseco
Jose Canseco played for Major League Baseball's Athletics, Rangers, Red Sox, Blue Jays, Devil Rays, Yankees and White Sox. He won Most Valuable Player and Rookie of the Year awards and All-Star selections. His earnings as a player were $45 million. He was famous for his 462 home runs and infamous for his admitted use of performance-enhancing drugs.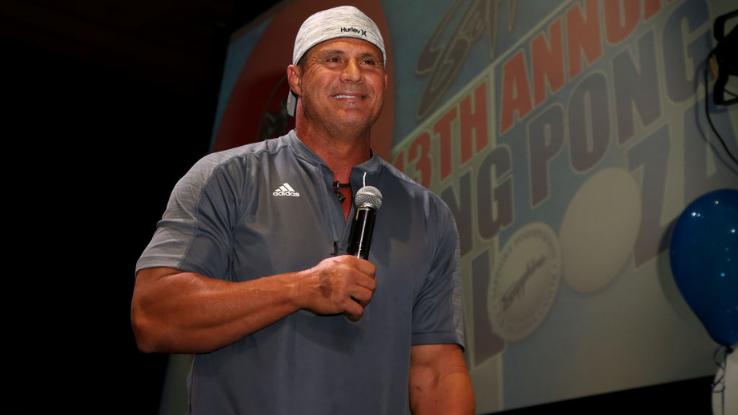 In August 2012, Canseco filed for bankruptcy in Las Vegas. His application listed less than $21,000 in assets compared to debts of nearly $1.7 million. Those debts included more than half a million dollars owed to the IRS.
Jack Johnson
Jack Johnson played hockey for the National Hockey League's Pittsburgh Penguins, Los Angeles Kings and Columbus Blue Jackets. His first major pro contract was a seven-year deal with the Los Angeles Kings worth $30 million.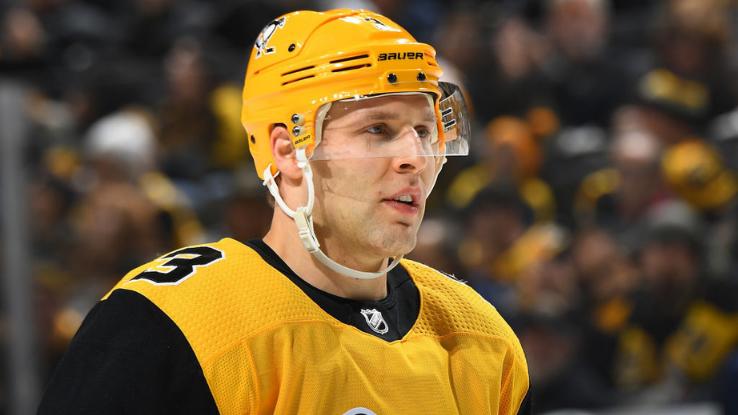 Johnson gave his mother power of attorney, and his parents took out high-interest loans against his future earnings. He was ultimately sued for defaulting on more than $6 million in debt. He denied knowing anything about it or his parents' spending, and he filed for bankruptcy in November 2014. He listed $50,000 in assets compared to as much as $15 million in debts.
F. Lee Bailey
Defense attorney Francis Lee Bailey represented O.J. Simpson as well as other famous clients like Sam Sheppard, Patty Hearst and the Boston Strangler. In recent years, he was disbarred from practicing law in Massachusetts and Florida, and Maine denied him a license. By 2017, he was living with a hairstylist and ran a consulting firm above her salon.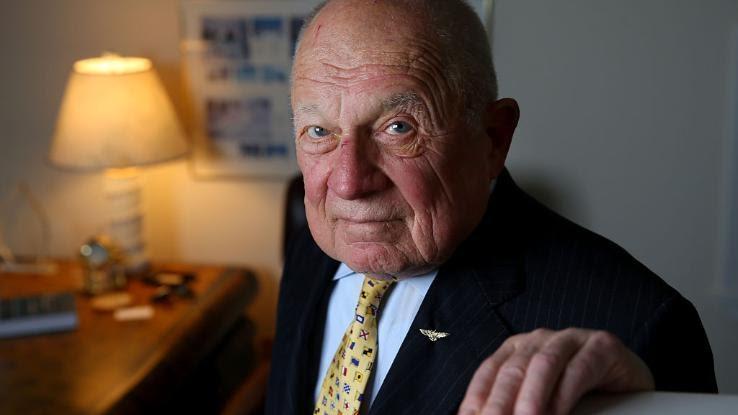 In 2016, Bailey filed for bankruptcy after he was disbarred due to allegations of misappropriating funds from a drug dealer who was a client. He had more than $5 million in debts and listed monthly income of $7,119, monthly expenses of $6,111 and assets of $408,176.