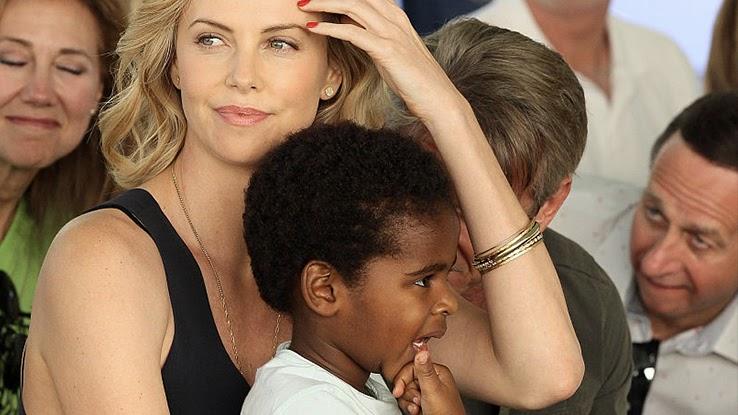 Even celebrities with biological children have embraced adoption to start or expand their families. Children all over the world need loving parents, and the celebrities in this round-up come with both a lot of love to give and some amazing resources.
Let's hope famous adoptive parents like Angelina Jolie and Sandra Bullock continue to inspire others to take notice and consider adoption for their own families. So, who are some of the coolest famous parents to embark on adoption journeys? Let's take a look!
Lionel Richie
Famous singer Lionel Richie and his first wife, Brenda, adopted their daughter, Nicole Richie, when she was 9 years old. At 4 years old, the couple welcomed her into their home, and the adoption was official five years later.
Richie actually agreed to care for Nicole as a favor to her parents when they were going through tough times. Within months, Richie and his family had fallen in love. Nicole went on to become a reality star, acclaimed fashion designer and celebrity mother herself with her husband, Joel Madden, the Good Charlotte front man.
Jamie Lee Curtis
Jamie Lee Curtis and her actor husband, Christopher Guest, have two adopted children together. Their daughter, Annie, and their son, Thomas, complete this family of four. Thomas was born in 1996, and Annie was born in 1986.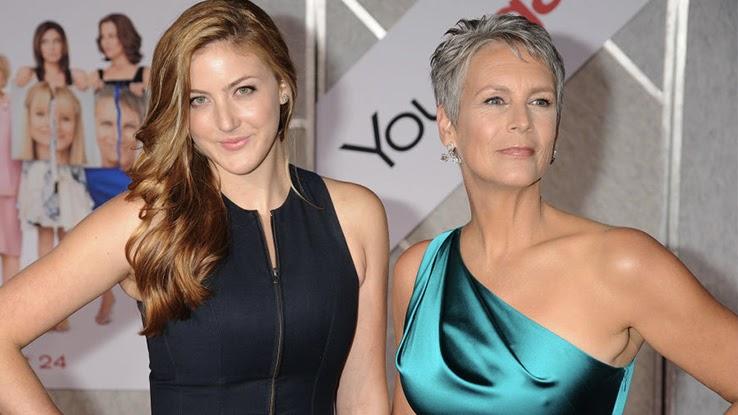 Curtis became so inspired by her children that she went on to write several successful children's books. Her children's books include Tell Me Again About the Night I Was Born, that was inspired by her daughter, Today I Feel Silly & Other Moods That Make My Day, and Is There Really a Human Race?, which was inspired by her son.
Jillian Michaels
Fitness powerhouse and reality TV star Jillian Michaels and her partner, Heidi Rhoades, went all in starting their family in short order. Their adopted daughter was brought home just two days after Rhoades gave birth to their son, Phoenix. Their daughter, Lukensia, was adopted from Haiti.
The family of four briefly shared their life on E! Entertainment in recent years, with the couple opening up about motherhood and being adoptive parents. Since then, the couple has split, but they continue to co-parent their two children.
Nia Vardalos
Nia Vardalos, who is known for her role in My Big Fat Greek Wedding, has been very open publicly about her and her ex-husband's struggle with infertility. She and actor Ian Gomez adopted their daughter in 2008. After several failed in-vitro fertilization and adoption attempts, the couple finally found a match in their 3-year-old daughter.
As someone who struggled to biologically become a mother, Vardalos has been very outspoken about fertility and adoption. She has recently become a spokesperson for National Adoption Day to help inspire other women and parents who are struggling to get pregnant to consider adoption.
Edie Falco
Former Sopranos actress Edie Falco has adopted two children as a single mother. This successful and critically acclaimed actress has embraced adoption and taken single motherhood in stride. She adopted her son, Anderson, in 2005 and then adopted her daughter, Macy, in 2008.
Falco adopted both her son and her daughter as infants, and she has spoken openly about this being her first choice for starting a family on her own. She is open with her children about their story as well as their family dynamic as a family of three.
Sheryl Crow
Acclaimed singer and songwriter Sheryl Crow has two adopted sons and is a single mother. Crow adopted her first son, Wyatt, in 2007 and welcomed her second son, Levi, into her home in 2010, three years after his big brother, completing the Crow clan.
Crow's adoption of her son Wyatt was a closed adoption, although the singer has spoken openly about being able to cut his umbilical cord after birth. Crow and her sons live 30 miles outside of Nashville, close to her parents and siblings in Missouri.
Meg Ryan
Actress Meg Ryan has one biological child with her ex-husband, Dennis Quaid, as well as one adopted daughter. Although Ryan already had a son of her own, she decided to adopt a child from China after she and Quaid separated.
After several months of applying and waiting, Ryan received the call in January 2016 that she would be able to bring her daughter home. She gladly welcomed her daughter, Daisy, into the family and is now a single mother. Daisy was 2 years old when Ryan formally adopted her.
Hoda Kotb
Today Show anchor Hoda Kotb is a mother of two adopted daughters. Kotb first became a mother when she adopted her newborn daughter, Haley Joy, who was born on Valentine's Day in 2017. She was previously married to Burzis Kanga, who was the former tennis coach at the University of New Orleans, but the couple did not have any children together.
After just two years of marriage, the couple split. Two years after welcoming her first daughter, the 52-year-old anchor adopted her second daughter, Hope Catherine. Kotb is currently engaged to longtime boyfriend, Joel Schiffman.
Thomas Rhett
Country singer Thomas Rhett and his wife, Lauren Akins, recently shared the news of the birth of their third child, which is their second biological child. Rhett and his wife first became parents with a lot of excitement thrown in. They learned they were pregnant after already being well on their way to adopting their first daughter from Africa.
Just a few months before their biological daughter was born, they welcomed their adopted daughter, Willa. After struggling with infertility and hoping to have a big family, the couple and their two daughters were excited to add another daughter to the mix in early 2020.
Julie Andrews
Mary Poppins actress Julie Andrews has two adopted daughters and one biological daughter, Emma Walton, with her first husband as well. After the couple split, Andrews went on to marry her now late husband, Blake Edwards.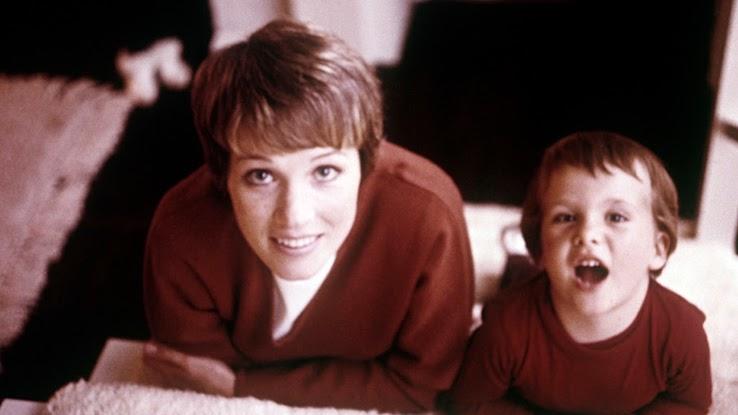 The couple adopted their two daughters from Vietnam in the 1970s. Their daughter Amy Leigh was just two months old when she was adopted, and their daughter Joanna Lynne was five months old. In addition to her three daughters, Andrews and Edwards also shared two children from Edward's previous marriage. Edwards had a son, Geoffrey, and a daughter, Jennifer.
Steven Spielberg
Acclaimed director Steven Spielberg and his wife, actress Kate Capshaw, have a large blended family that includes seven children between them. The Spielberg clan consists of two adopted children and five biological children from their marriage together as well as previous marriages.
Capshaw had one adopted son, Theo, before the couple married as well as a biological daughter. Spielberg also had a son, Max, from his first marriage. As a married couple, they went on to have three biological children as well as adopt their daughter, Mikaela, together in 1996.
Hugh Jackman
Actor Hugh Jackman is an adorable celebrity father. After he and his wife suffered two miscarriages, the couple decided to turn to adoption to complete their family. The Logan actor and Deborra-Lee Furness, his wife, have two adopted children together.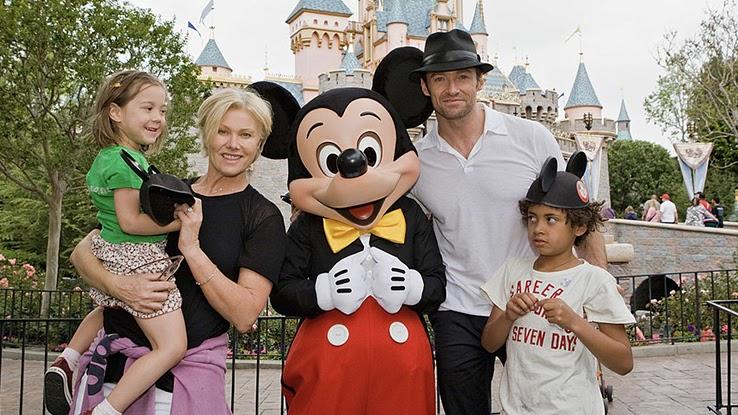 After struggling to have children biologically, the couple adopted their son, Oscar, and their daughter, Ava. Jackman and his wife have been married since 1996. The couple met in Australia in 1995 on a movie set and have been happily married for more than 20 years. Their son was 5 years old when they welcomed their daughter into the family.
Kristin Davis
Kristin Davis, who famously starred as fertility-challenged Charlotte in Sex and the City, is a single mother of one adopted daughter and one adopted son. Sharing in her character's famous adoption storyline, the actress became a first-time mom when she was 46 years old.
Davis adopted her daughter, Gemma Rose, in 2011. In 2018, she adopted her son when her daughter was 7 years old. Davis has spoken openly about being a single mother and the fears she had raising children on her own. She also shared her concerns about her ability to raise black children as a white woman.
Michelle Pfeiffer
Michelle Pfeiffer was planning on being a single mother when she was going through the adoption process with her daughter Claudia Rose. She was introduced to her now-husband, David E. Kelly, who was the producer and writer of shows like Ally McBeal and The Practice, by a mutual friend via a blind date.
The pair married in 1993, and Pfeiffer legally adopted her daughter that same year. When the couple married, their adopted daughter was christened Claudia Rose that same day. The couple went on to have their own biological son one year later.
Madonna
American pop icon Madonna has four adopted children. In addition to those children, she also has two biological children named Lourdes Leon and Rocco Ritchie. All four of her adopted children came from Malawi. She started her adoption journey with two children from Malawi named David Banda and Mercy James.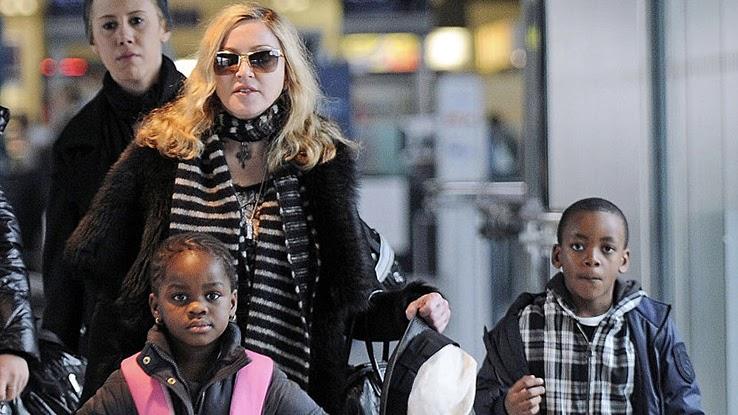 David Banda was adopted in 2006 and Mercy James in 2009. Years later, she adopted two twin girls from the same country in 2017. The twins joined her other four children when the singer was 58. Her youngest daughters are named Stelle and Estere.
Sandra Bullock
Oscar-winning actress Sandra Bullock has two adopted children. She adopted her first son, Louis, in 2010. Two years later, with some prompting from her son, Bullock adopted her daughter, Laila. Bullock has spoken openly about the challenges she faced bringing home Laila from Child Protective Services and the foster care system.
Because there is a bonding period that needs to happen, and Laila suffered from some post-traumatic stress, Bullock shared her concerns about privacy. Paparazzi was a real concern for the actress and mom of two adopted children.
Mariska Hargitay
The Law & Order: SVU star and her husband, Peter Herman, went from one to three children in no time. The couple had their biological son, August, when Hargitay was 42 years old. The actress has openly discussed how her age and the fact that both she and her husband wanted big families led them to adoption.
When August was five, the couple welcomed their daughter, Amaya Josephine, into the family. Just a few months later, they learned of a premature baby boy who had just been born and needed a home. That's when they adopted their second son, Andrew Nicolas.
Mary-Louise Parker
Actress Mary-Louise Parker adopted her daughter, Caroline, in 2007 from Africa. She was a single mother with one biological son at the time. Parker shares her son with actor Billy Crudup, but the couple broke up before their son was born in 2004.
Parker started the adoption process originally looking for a child from Vietnam, but when she was approached about a little girl from Ethiopia, she jumped at the chance. Parker is known to be a fun-loving mom to her two young children, often hosting impromptu dance parties.
Viola Davis
Oscar-winning actress Viola Davis and her husband, Julius Tennon, welcomed their first baby girl together through adoption in 2011. Their daughter, who they named Genesis, is the couple's only child together. Davis is also stepmom to Tennon's son and daughter from previous relationships.
She has been open about her hard upbringing as a child and how this spurred her desire to become a parent through adoption. The couple was happy to embark on a domestic adoption in the United States and bring a new baby into their family.
Sharon Stone
Actress Sharon Stone hasn't always had an easy journey when it comes to motherhood. The single mother of three adopted sons has faced many miscarriages, a divorce, a custody battle and even a potentially deadly brain hemorrhage.
After 36 hours of labor ended in a miscarriage, Stone and her then-husband Phil Bronstein adopted their son, Roan Joseph, in 2000. After their divorce, Stone adopted two more children. Both of her new sons, Laird and Quinn, were infants when she became their mom. Laird joined the family in 2005, and Quinn was adopted in 2006.
Nicole Kidman and Tom Cruise
Two of the most famous adoptive parents are Nicole Kidman and Tom Cruise. The couple had a whirlwind Hollywood marriage in their 20s. Shortly after getting married, they also suffered two painful miscarriages while trying to start their family.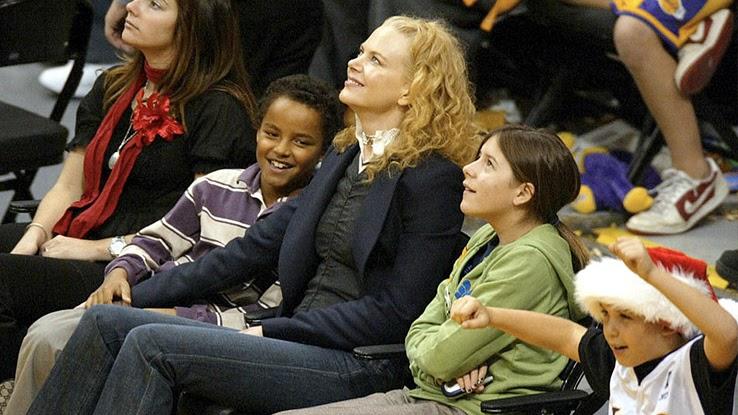 After their second miscarriage, Kidman and Cruise adopted their son, Connor, and soon after that, they adopted their daughter, Isabella. The couple divorced in 2001, and both went on to have biological daughters with new spouses. Kidman has two daughters with her husband, Keith Urban, and Cruise has a daughter with his ex-wife, Katie Holmes.
Katherine Heigl and Josh Kelley
Katherine Heigl and Josh Kelley are an adorable celebrity power couple. After the pair got married, they decided to adopt to begin their family. Heigl has spoken about her adopted sister and the profound impact the experience had on her.
She and Kelley adopted their two daughters, Naleigh from South Korea, who was 10 months old, and Adelaide from the United States, shortly after marrying in 2007. In 2016, the couple welcomed their first biological child. The girls got a baby brother at the end of 2016 named Joshua Jr.
Diane Keaton
Diane Keaton has never been one to shy away from the unconventional. This spunky, award-winning actress started her family as a single mother at the age of 55. Keaton became a first-time mother in 1996 when she adopted her daughter, Duke. Later, she adopted her second child, a son named Dexter.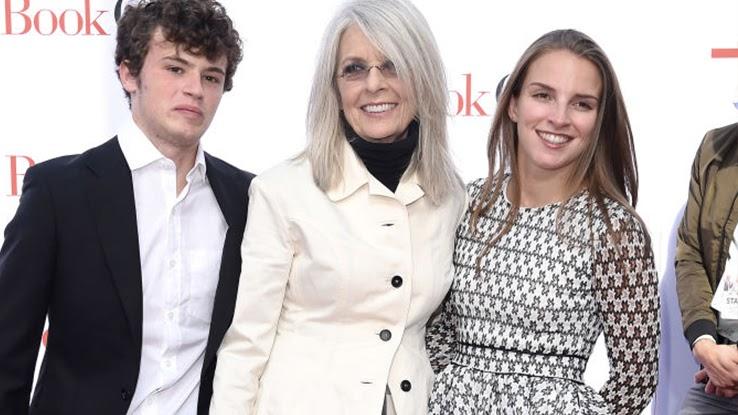 Keaton has made no secret of wanting to start a family and also have an incredible career without being married. While she has spoken publicly about being open to relationships, she wanted to make motherhood and her career her top two priorities.
Ewan McGregor
Scottish actor Ewan McGregor and his ex-wife, Eve Mavrakis, met on set and married in 1995. The couple has four daughters together. McGregor has two biological children as well as two adopted daughters. Shortly after marrying, the couple's oldest daughter, Clara, was born. Six years later, the couple had their daughter Esther.
In 2006, the couple turned to adoption to expand their family. The pair began their adoption journey by adopting a 4-year-old named Jamyan. In 2011, they adopted their youngest daughter from Mongolia named Anouk.
Denise Richards
Denise Richards has two biological daughters with her infamous ex-husband, Charlie Sheen. When the couple was married, they had two children named Sam and Lola Rose. After a very public split, the couple divorced.
Richards has stated that despite her marriage ending, she wasn't done having children. Even though she was a single mother at the time, she hoped to have more kids to complete her family. She ultimately turned to adoption in 2011 to add her daughter Eloise to the family. Richards re-married, and in 2019, she announced her husband, Aaron Phypers, would also adopt Eloise.
Connie Britton
Acclaimed actress Connie Britton had dreams of being a mother. At 44, the actress realized that dream after a long, three-year adoption journey. Britton adopted her son, Yoby, as a single mother in 2011 when he was 9 months old. Yoby was adopted from Ethiopia, with his given name Eyob.
Britton has stated that when her father passed in 2008, she decided she would stop waiting for marriage and a relationship to start her family the traditional way. She turned to adoption to make her dream of becoming a mother a reality.
Brad Pitt and Angelina Jolie
Two of the most famous adoptive parents — and most famous celebs in general — are Angelina Jolie and Brad Pitt. The future Jolie-Pitt clan started to form in 2002 before the couple was even together. Jolie adopted her son Maddox from Cambodia in 2002 as a single mother. She then adopted her son Pax in 2003 and later her daughter Zahara in 2005.
Together, the couple share the three adopted children and have three additional biological children. Their daughter Shiloh was born in 2006. In 2008, Jolie gave birth to the couple's second and third biological children, twins Knox and Vivienne.
Calista Flockhart
Actress Calista Flockhart had dreams of becoming a mother. When she didn't start a family the traditional way, she looked to adoption to begin her journey. In 2001, Flockhart adopted an infant son named Liam. Although she started raising Liam as a single mother, she met her now-husband shortly into motherhood.
In 2002, Flockhart began dating Star Wars actor Harrison Ford. Ford already had four biological children from two previous marriages. The couple began raising Liam together and married in 2010. This was Flockhart's first marriage and the third for Ford.
Cate Blanchett
Award-winning actress and mom Cate Blanchett wasn't new to motherhood when she adopted her fourth child and only daughter. Blanchett and her husband, Andrew Upton, adopted daughter Edith Vivian Patricia in 2015. The actress has shared that she and her husband had discussed adoption since their first son was born.
Their adopted daughter joined the couple's three sons, Dashiell, who was 14 when she joined the family, Roman, who was 11, and Ignatius, who was 8. This busy mother of four makes winning Oscars and having a large family look effortlessly cool.
Charlize Theron
Actress Charlize Theron has made no secret of wanting to adopt children as her first choice for starting a family. She was raised in South Africa and notes that her time there had a profound impact on her life. Seeing many orphans and children in need, Theron hoped to one day provide a home for a child in need.
She started her family in 2012 with the adoption of her son. Three years later, she added her daughter, August, to the family through adoption. Theron has discussed many times in her past that adoption was important, even as a single mother.