The nation's most popular stars in their golden years are showing no signs of slowing down. Although some of these celebrities may have slipped from the public eye, they remain successful and unstoppable, even after working in their industry for decades. You may be surprised to know that some of your favorite icons are also over 100 years old. Throughout their whole careers, these superstars have won many awards, broke records and influenced future generations.  
Doris Day
With the passing of Doris Day on May 13, 2019, Hollywood lost one of its shining stars. Best known for her melodious singing voice, girl-next-door charm, and award winning sitcom The Doris Day Show, Day's impact on the entertainment industry is immeasurable. WIth a remarkable career spanning 6 decades, over 30 films and 600 musical recordings, Day is one of Hollywood's most successful female film stars.
After retiring from the entertainment industry in 1975, Day shifted her focus to animal welfare. She founded the Doris Day Animal Foundation to help animals find loving homes in 1978, and lived a quiet life in Carmel, California until her passing at the age of 97.
While Day is no longer with us, many of your favorite stars from the Golden Age of Hollywood are still going strong. Let's take a look at how these celebrities reached superstardom and find out what they're up to now.   
Prince Philip
As a royal, Prince Philip, 97, is accustomed to being in the spotlight. He is widely recognized as the husband of Queen Elizabeth II. The couple tied the knot on November 20, 1947, at Westminster Abbey. In 1952, Elizabeth assumed the throne and the many responsibilities that came with it. Throughout Philip and Elizabeth's marriage, Philip has supported the queen in her official duties.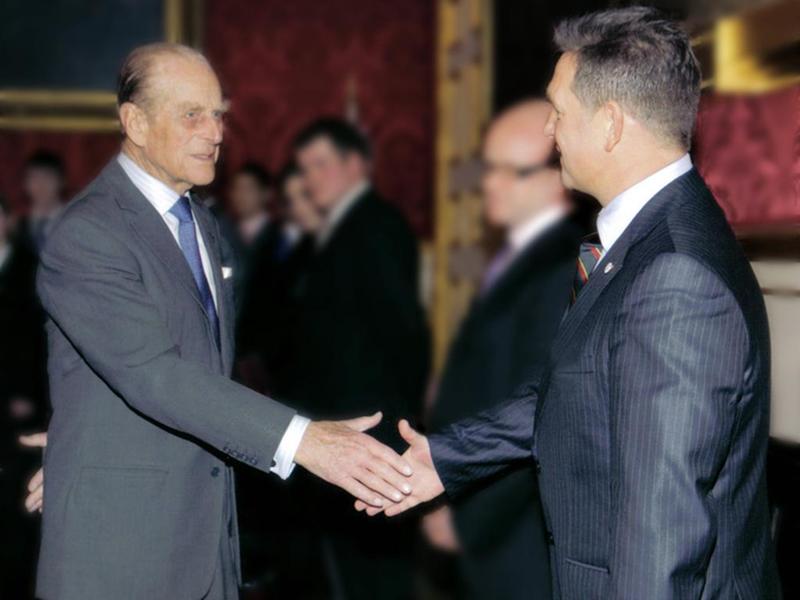 In 2017, Philip announced his retirement from public life, joking, "I can't stand up much." Over the course of seven decades, he made over 22,000 solo public appearances. In February 2019, Philip gave up his driver's license following an at-fault collision with another vehicle in England. In addition to surrendering his driver's license, Philip wrote a letter apologizing to the woman injured in the accident.  
Rick Moranis
Rick Moranis, 65, is responsible for bringing some of the most memorable characters in cinema to life, such as the nerdy florist Seymour Krelborn in Little Shop of Horrors, possessed neighbor Louis Tully in Ghostbusters and the Dark Helmet character in the film Spaceballs. Throughout the 1980s, Moranis usually took on roles as the nerdy neighbor.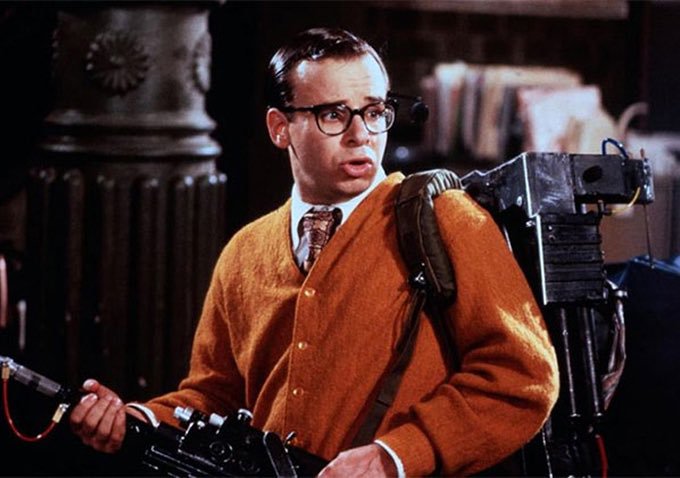 In 2007, he left Hollywood to spend more time raising his children (who had lost their mother to cancer in 1991). Since then, Moranis has done some voice-over work for animated features. He voiced Rutt in the 2003 film Brother Bear and its 2006 sequel. In 2018, he appeared in an episode of The Goldbergs, reprising his famous Spaceballs role. 
Shelley Duvall
Shelley Duvall, 69, began her acting career in the 1970s and rose to fame in the 1980s. Duvall is widely known for starring in the iconic 1980's film The Shining. Duvall has reported that working with director Stanley Kubrick on The Shining was so stressful that she suffered from hair loss. After Duvall finished filming The Shining, she signed on to another successful film, Popeye. Duvall continued to land roles in numerous films throughout the 1980s and 1990s.
After Duvall starred in 2002's Manna From Heaven, she retired from public life. However, she recently received media attention after appearing on an episode of Dr. Phil. In November 2016, Duvall told Dr. Phil she was suffering from an unspecified mental illness. Some people on social media criticized Dr. Phil for exploiting Duvall. Stanley Kubrick's daughter, Vivian Kubrick, even called for a boycott of Dr. Phil.  
Tippi Hedren
Tippi Hedren, 89, entered the world as Nathalie Kay Hedren, but she's best recognized as Tippi, a nickname given to her by her father when she was an infant. After spending her 20s and early 30s modeling, Hedren broke into acting thanks to the 1958 thriller, Vertigo. She went on to collaborate with director Alfred Hitchcock on multiple projects, including the films Marnie and Discovery. Hedren starred in a wide variety of films throughout her career, from 1963's The Birds to the 2004 comedy, I Heart Huckabees.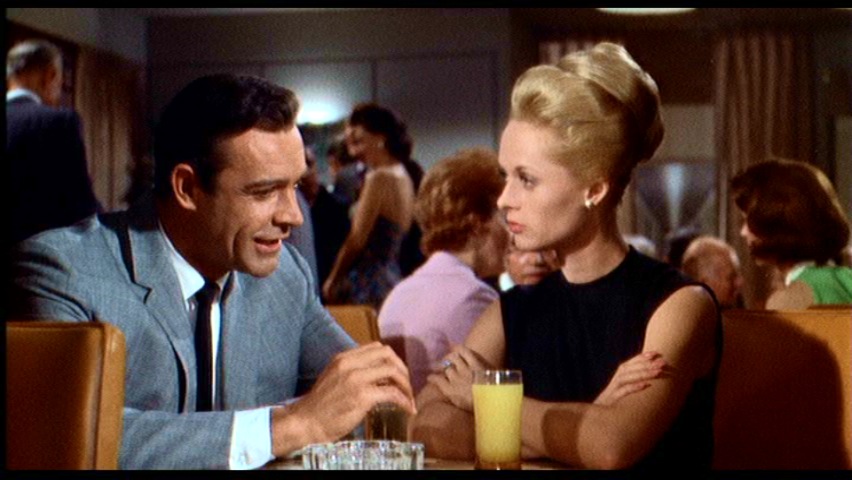 She most recent role was in the 2017 drama The Ghost and the Whale. She also revived her modeling career at the age of 88 in a 2018 Gucci modeling campaign. Currently, Hedren serves as the president of Shambala Preserve, an animal sanctuary that she founded in 1983. 
Rita Morena
Rita Moreno, 87, is a Puerto Rican actor who rose to fame for her roles in West Side Story and The King and I. For Moreno's role in West Side Story, she won an Oscar for Best Supporting Actress and became the first Latina actor to receive the honor. She later landed major roles in hit films such as Summer and Smoke in 1961 and The Four Seasons in 1981.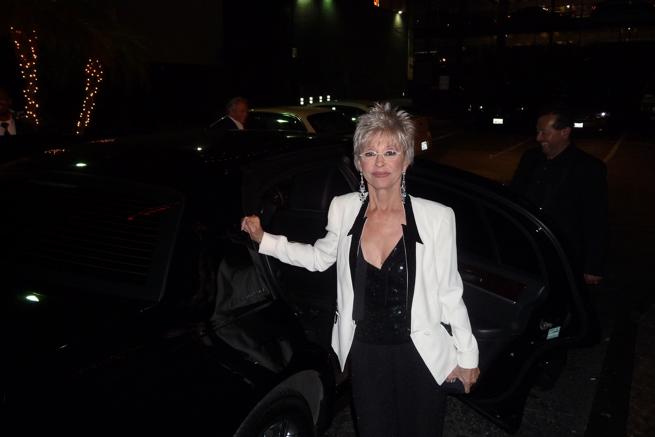 Moreno has been acting, dancing and singing for more than 70 years. Although she hasn't starred in a film since 2014, Moreno continues to work on television shows like Elena of Avalor in 2018 and Carmen Sandiego in 2019. Recently, the actor also joined the cast of the West Side Story remake, which will begin filming in summer 2019.
Angela Lansbury
Angela Brigid Lansbury's acting career spans more than six decades. She earned her first Oscar nomination from her very first movie, Gaslight, in 1944. Lansbury received another Oscar nomination for The Picture of Dorian Gray one year later. Lansbury gained worldwide fame after starring in the popular series Murder, She Wrote from 1984 to 1996. Throughout her spectacular career, the actor has scored five Tony Awards, six Golden Globe Awards, and even a Grammy for her contributions on the soundtrack to 1994's Beauty and the Beast. (She voiced Mrs. Potts and reportedly nailed the song in one take)
In recent years, Lansbury has appeared in smaller roles in films such as 2011's Mr. Popper's Penguins and 2018's Mary Poppins Returns. In 2018, Lansbury had an interview with AARP to discuss her role in the TV mini-series, Little Women. She told AARP that acting is what she loves doing most in life.
Surprise! Angela Lansbury was this year's secret #AFIAWARDS benediction speaker. "These stories are born of collaboration. We tell them together." pic.twitter.com/jwoAEh60hW

— AFI (@AmericanFilm) January 4, 2019
Jerry Stiller
Although Jerry Stiller, 91, appeared on popular shows like The Love Boat, he didn't become widely recognized until he starred in the sitcom Seinfeld as Frank Costanza. For his amazing performance on Seinfeld, Stiller earned an Emmy nomination and won the American Comedy Award in 1997. Once Seinfeld ended, Stiller moved on to another successful sitcom, The King of Queens, in 1998. He received praise for his work on both shows, which enabled him to land roles in many films.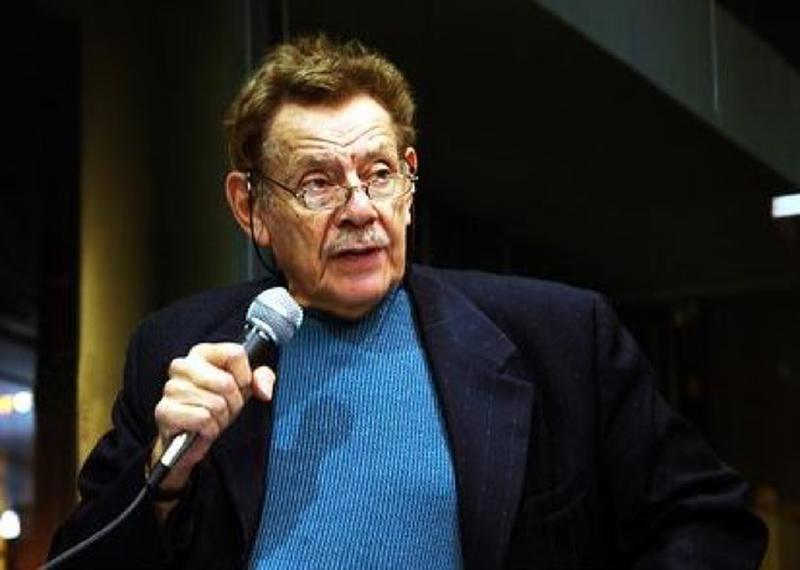 Stiller most recently appeared in Zoolander 2 in 2016, as a character named Maury.
In January 2019, Stiller suffered a health scare and was kept under observation at a New York City hospital. Luckily, Stiller recovered. A family friend informed People, "He is doing well and will be home this weekend."
Dick Van Dyke
Dick Van Dyke's career as an actor, singer and dancer spans over seven decades. Van Dyke started his career as a radio DJ in the 1940s before transitioning to television. Van Dyke rose to prominence after starring in his own sitcom, The Dick Van Dyke Show, a favorite in many households in the 1960s. He went on to star in many successful productions including Bye Bye Birdie (the musical and movie), Mary Poppins, Curious George and Night at the Museum.
Today, Van Dyke, 93, occasionally makes cameos in Hollywood. You can watch him dancing on a table in 2018's Mary Poppins Returns. Van Dyke spent two days in London shooting the dance scene. Director Rob Marshall thought Van Dyke needed assistance to get onto the table, but Van Dyke jumped onto it himself and began dancing away. To make sure Marshall had the best shots, Van Dyke repeated the dance routine four times.
Mel Brooks
Mel Brooks, 92, received his first major win as a director with the 1967 film The Producers. One year later, Brooks snagged an Oscar for Best Original Screenplay, beating other big-name writers such as Stanley Kubrick. Since then, Brooks became an iconic director, recognized for films such as 1970's The Twelve Chairs and 1974's Young Frankenstein.
Although the most recent film Brooks directed was in 1995, he remains active in Hollywood. His more recent projects have been in voice acting. He's behind the voices of Vlad in 2018's Hotel Transylvania 3: Summer Vacation and Shogun in 2019's Blazing Samurai.
Went to a book party this weekend for the lovely @lilok30 & @jencaloyeras – great people and great reading! pic.twitter.com/IQ6PFjahVu

— Mel Brooks (@MelBrooks) May 18, 2015
Kirk Douglas
Kirk Douglas's acting career took off after the 1943 film Kiss and Tell. In 1949, Douglas rose to international fame when he starred in the film Champion, earning his first Academy Award nomination. After, Douglas went on to star in notable films such as Spartacus and The Bad and the Beautiful.
Despite enduring a severe stroke in 1996, Douglas recovered and continued to appear in films such as It Runs in the Family in 2003. Douglas most recently starred in Empire State Building Murders in 2008. Currently, Douglas is 102 years old and lives with his second wife, Anne Buydens in Los Angeles, California.
Man classic movie star Kirk Douglas is 102 years old today… He IS Spartacus!!! pic.twitter.com/APz8fx9PEw

— Joe Bonsall (@joebonsall) December 9, 2018
Olivia de Havilland
De Havilland, 89, got her first big break portraying Hermia in 1935's A Midsummer Night's Dream. De Havilland later starred in the 1939 film Gone with the Wind, earning an Academy Award nomination for her performance. De Havilland continued acting in popular films such as The Strawberry Blonde, To Each His Own and The Snake Pit. Throughout her career, De Havilland won numerous honors including two Academy Awards and two Golden Globe Awards.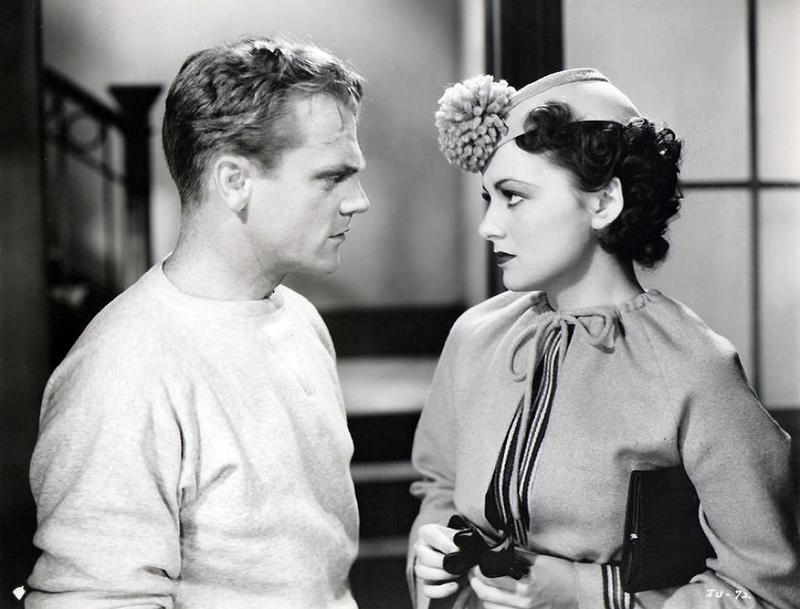 De Havilland retired from acting in 1988 after her last appearance in the TV movie, The Woman He Loved. In 2017, De Havilland sued FX network for inaccurately depicting her in the series Feud: Bette and Joan, but lost her case in 2018. She subsequently brought the lawsuit to the U.S. Supreme Court, but the courts denied to review the lawsuit. 
Kim Novak
Kim Novak, 86, launched her acting career in the film Pushover in 1954. It took Novak another year of acting before attracting worldwide recognition. After Novak starred in Picnic (1955), she achieved success and fame. For that performance, Novak won a Golden Globe Award and a BAFTA Film Award nomination. Novak went on to work in more notable films including Vertigo with Tippi Hedren and The Man with the Golden Arm alongside Frank Sinatra.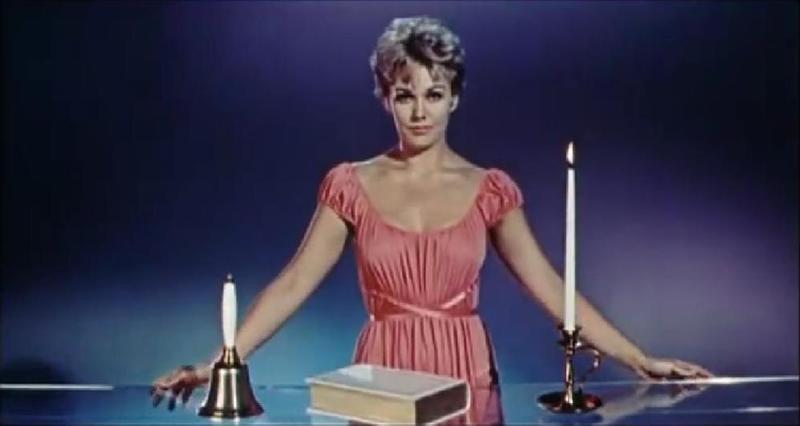 In 1991, Novak announced her retirement from acting. Instead, she focused on creating art. While Novak attended the TCM Classic Film Festival in 2014, she unveiled one of her paintings, entitled Vertigo / Vortex of Delusion. Today, she specializes in photography, poetry and visual art. 
Ed Asner
Ed Asner, 89, landed his first big role in the 1957 show Studio. Asner received recognition for his portrayal of Lou Grant in the critically acclaimed series The Mary Tyler Moore Show and its subsequent spin-off Lou Grant in the 1970s and 1980s. For his role as Grant in both shows, Asner won four Golden Globe Awards and five Primetime Emmy Awards. Asner has also voiced many characters in animated features. Asner made fans cry through his voice acting of Carl Fredricksen in Pixar's Up in 2009.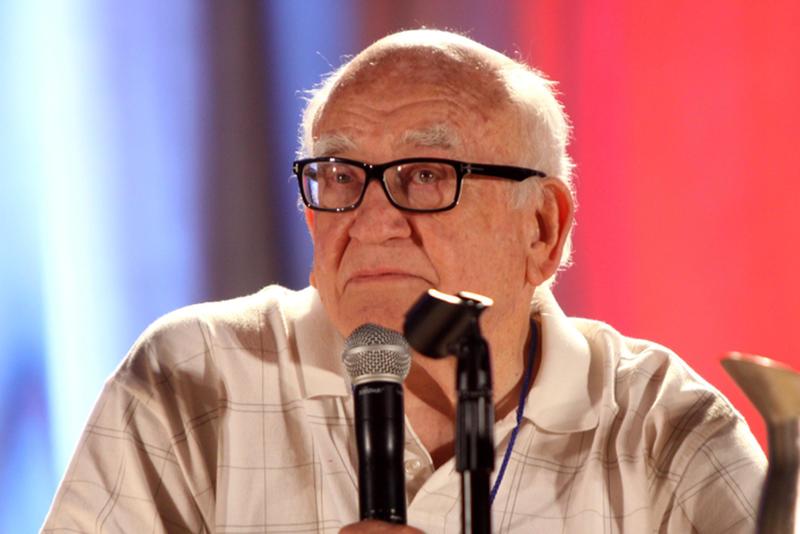 Hollywood hasn't seen the last of Asner. He's currently taking on smaller roles in films like The Garden Left Behind in 2019. Besides acting in films and shows, Asner also supports charity work. Currently, he's a member and supporter of many charitable organizations such as The Survivor Mitzvah Project and Defenders of Wildlife.
Ann-Margret Olsson
Since the 1960s, Ann-Margret Olsson, 77, has charmed audiences with her acting and singing talents. In 1961, Olsson's song I Just Don't Understand became a minor hit, ranking No. 17 on the Billboard Top 40. Olsson moved on to produce dance hits (most notably, Love Rush) between the late 1970s and early 1980s. Olsson made her film debut in Pocketful of Miracles in 1961, but she rose to prominence after starring in 1963's Bye Bye Birdie. Olsson went on to star in many hit films, including Viva Las Vegas with Elvis Presley and The Cincinnati Kid alongside Steve McQueen.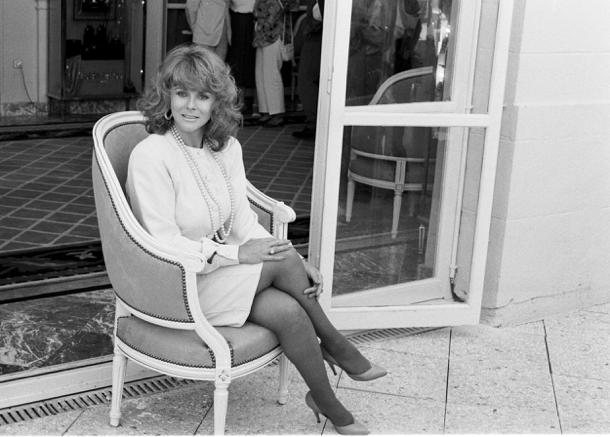 In recent years, Olsson moved on to guest star in big shows including Law & Order: Special Victims Unit in 2010, for which she received a Primetime Emmy Award. Today, Olsson continues to act in television shows and films such as Papa (2018) and an episode of Happy! (2019).
Carl Reiner
Carl Reiner, 97, received early recognition after working with Mel Brooks on the comedy sketch 2000 Year Old Man in 1960. Reiner later became an icon in the entertainment industry for creating, writing and producing The Dick Van Dyke Show. He went on to direct the box office hit The Jerk, starring Steve Martin in 1979.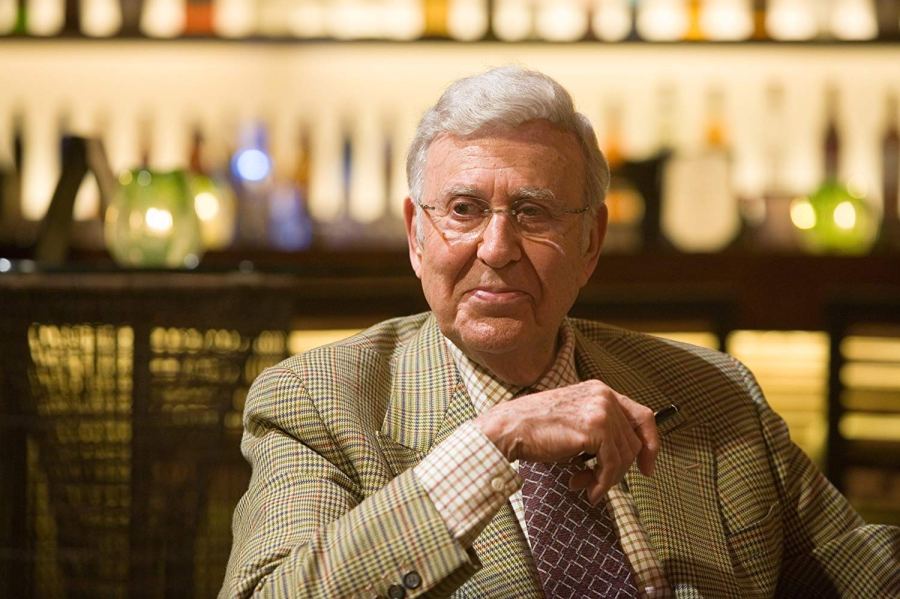 Later in his career, Reiner wrote a few television shows such as The Dick Van Dyke Show Revisited in 2004 and The Cleveland Show in 2010. The majority of his recent work is voice acting in movies and TV shows, including Family Guy in 2016 and Duck Duck Goose in 2018. Reiner has worked in the film business for almost seven decades. 
Christopher Plummer
Christopher Plummer's first big break was in the 1965 film The Sound of Music. The movie became the highest-grossing film of 1965. Since then, Plummer has been featured in many notable films including Cyrano, Barrymore and Beginners. Plummer has also been nominated for three Academy Awards (winning one), four Golden Globes (winning one) and seven Primetime Emmy Awards (winning two) throughout his career.
Plummer has been acting for almost six decades, and his career isn't close to over. He stayed busy in 2018, starring in two films: Boundaries and Howard Lovecraft and the Kingdom of Madness. In 2019, the 89-year-old actor joined a few new film projects, including Cliffs of Freedom, The Last Full Measure and Knives Out. 
Eva Marie Saint
Eva Marie Saint, 94, began her film career in 1954's On the Waterfront. Saint's performance in the film shot her to superstardom and scored her an Academy Award for Best Supporting Actress. When she accepted the award on stage, she was nine months pregnant and joked, "I may have the baby right here." Saint also had great success starring in the film North by Northwest in 1959. Saint continued to appear in films and television until the 2010s.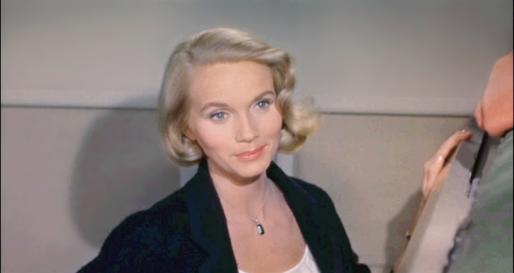 Saint most recently starred in the fantasy drama Winter's Tale in 2014. She has work in show business for almost 70 years. After retiring from acting, Saint made a few public appearances at award ceremonies. At the 90th annual Academy Awards in 2018, Saint presented the award for Best Costume Design.
Vera Lynn
Vera Lynn, 102, is an English pop singer-songwriter. Fans called Lynn "The Forces' Sweetheart" because her music career took off during the Second World War. During the war, Lynn joined the Entertainments National Service Association to tour Burma, Egypt and India to perform concerts for soldiers. After the war, Lynn remained a big star, producing hits like Auf Wiederseh'n Sweetheart and My Son, My Son.
When Lynn turned 92 in 2009, her album We'll Meet Again: The Very Best of Vera Lynn charted to No. 1. As a result, she became the oldest living artist to reach No. 1 on the British albums chart. In 2014, she released the album National Treasure – The Ultimate Collection at the age of 97 and broke a Guinness World Record as the oldest person to release a new album. At the 2018 Classic Brit Awards, Lynn received the Lifetime Achievement Award in honor of her music career.  
Little Richard
Little Richard, 86, caught his first big break when he landed a recording contract with RCA in 1951. During his time with RCA, Little Richard received little recognition for his music. As a result, he left the record label. Eventually, he joined Specialty Records, creating many danceable hits like Tutti Frutti and Good Golly Miss Molly in the late 1950s. Fans went crazy for his flamboyant sound and explosive, piano-pounding moves. His career quickly skyrocketed, and Little Richard became a well-known rock 'n' roll legend. His music influenced many bands including the Beatles.
In a 2013 interview with Rolling Stone, Little Richard announced his retirement from the music industry. After, he experienced serious health problems, including a heart attack in 2014. The star is currently wheelchair-bound after suffering from a fall and a subsequent unsuccessful hip surgery.  
Sidney Poitier
Sidney Poitier, 92, made his screen debut in Blackboard Jungle in 1955. Poitier became the first black actor to win an Academy Award for Best Actor and a Golden Globe Award for Best Actor for his performance in 1964's Lilies of the Field. After he became a Hollywood icon, he took home many awards and starred in several notable films such as To Sir, with Love and In the Heat of the Night.
Most recently, Poitier appeared in the 2008 documentary Mr Warmth: The Don Rickles Project. In 2017, he celebrated his 90th birthday at Beverly Hills' Spago. Many members of his family attended the private bash including his children, grandchildren and great-grandchildren.
Beverly Cleary
Beverly Cleary, 103, became a famous writer of children's and young adult fiction after publishing her book Henry Huggins in 1950. Shortly after, Cleary wrote more successful tales including Beezus and Ramona in 1955 and Henry and the Paper Route in 1957. As a result, Cleary was awarded the 1981 National Book Award, the National Medal of Arts and recognition as a Library of Congress Living Legend. Cleary was one of the first authors to feature fictional characters who experience emotional realism.
There are statues of her famous characters such as Henry Huggins and Ramona Quimby in Grant Park, Portland. Cleary has sold over 91 million copies of her books worldwide. According to CNN, the retired writer currently calls the quiet town of Carmel, California, home.
Harry Belafonte
In 1956, Harry Belafonte's breakthrough album Calypso sold over 1 million copies within a year. Belafonte, 92, became enormously popular for singing The Banana Boat Song, one of the tracks in Calypso. The hit song ranked No. 5 on the pop charts. After gaining wider recognition for his successful album and hit song, Belafonte released more smash hits including Mama Look a Boo-Boo in 1957. Later in his career, Belafonte went on to secure a total of three Grammy awards for his knockout albums Swing Dat Hammer and An Evening with Belafonte Makeba.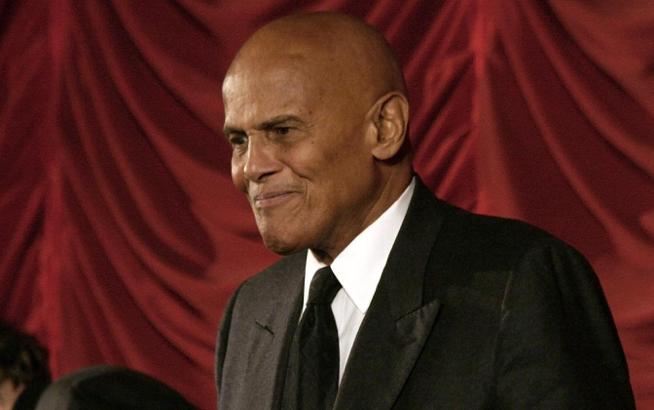 Besides singing, Belafonte acted and starred in movies such as Bright Road and Carmen Jones. In 2018, Belafonte appeared in the film BlacKkKlansman. While he's no longer making music or acting, Belafonte is currently involved in humanitarian and political activism. Today, he is a member of TransAfrica Forum, Institute for Policy Studies and the Advancement Project. 
Hank Aaron
Hank Aaron, 85, also known as Hammerin' Hank, became one of the greatest baseball players in history from the 1950s to 1970s. Aaron is best known for breaking Babe Ruth's home run record. In 1974, as he approached the record, Aaron received extensive hate mail for his efforts. When he spoke publicly about the letters, many fans sent Aaron support and Babe Ruth's widow, Claire Merritt Ruth, denounced his critics. That same year, Aaron hit 715 home runs, beating Ruth's record.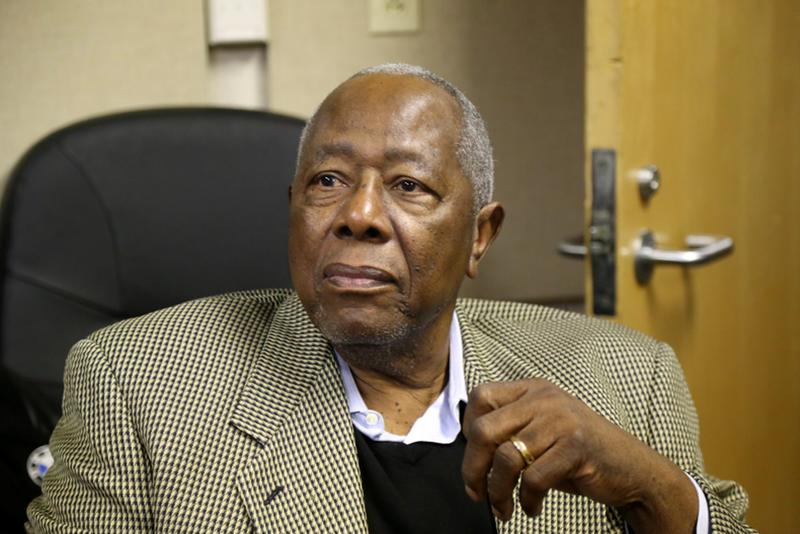 After he retired from baseball in 1976, he served as senior vice president of the Atlanta Braves and he continues to do so today. Besides working for the Atlanta Braves, Aaron also branched into a few new professions following his retirement. He made cameos on TV series such as Touched by an Angel. He also became the owner of multiple car dealerships in Georgia including, BMW and Toyota. 
Cicely Tyson
Before she became a high-status actor for six decades, Cicely Tyson, 94, starred in the series East Side/West Side in 1963 and the film A Man Called Adam in 1966. Her fame skyrocketed after starring in 1972's Sounder, and earned her an Academy Award nomination as well as a Golden Globe nomination. After receiving high praise for her work in Sounder, Tyson's next major role was in the 1974 film The Autobiography of Miss Jane Pittman. Tyson went on to star in more films, the most recent being 2017's Last Flag Flying and in hit TV shows.
On November 18, 2018, Tyson received an honorary Oscar, becoming the first African American woman to earn the honor. You can catch her on the hit show How to Get Away With Murder as Ophelia Harkness. For that role, Tyson received nominations for a NAACP Image Award, a Primetime Emmy Award and a Critics Choice Television Award.