When you're on the hunt for great deals on used merchandise or even interesting collectibles, pawn shops can be a surprisingly good resource. Some of the folks who walk into Gold and Silver Pawn Shop in Las Vegas are looking to buy or sell interesting trinkets or household wares, but people occasionally walk in with some rare or exceptional items to sell.
Rick Harrison and his Pawn Stars team have come across some truly fantastic items over the years. Check out some of the most surprising rare and valuable Pawn Stars finds throughout the history of the show. You may even realize you have some coveted treasures hiding in your attic or basement, just waiting to be discovered.
1932 Lincoln Roadster
Imbued with luxurious style and panache, the 1932 Lincoln Roadster is a symbol of the Golden Age that's synonymous with Hollywood royalty. In 2011, an elderly gentleman approached Rick Harrison with an irresistible item — an olive green and silver Roadster in excellent, near-perfect condition.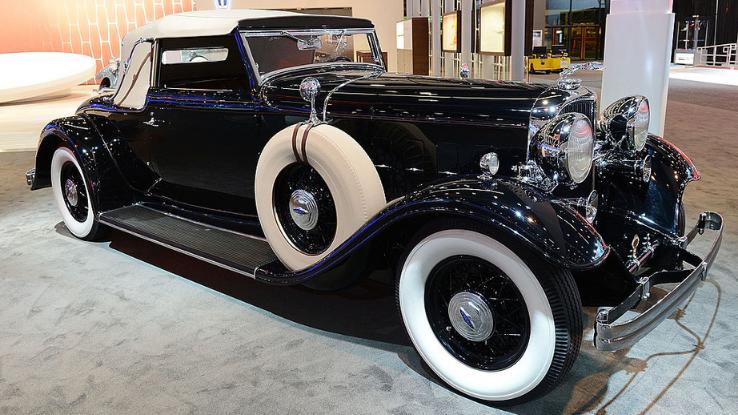 Originally priced around $3,000 in 1932 — a little more than $50,000 today — the beautiful, extravagant vehicle passed into Harrison's hands for a mere $95,000.00. Considering that only about 1,500 of these cars were ever produced, that was a sweet deal for the extremely rare beauty.
George Washington's Suit
This three-piece suit that once belonged to America's first President is a pale buttery yellow today, but when the first commander-in-chief donned the garment, it was actually a striking shade of pink. Although it was in fair condition for its age, Washington's old suit definitely looks a little worse for wear.
Regardless, the owner listed it for a staggering $3 million. Harrison was definitely tempted by the suit's rarity and historical value, so he nearly decided to go through with the deal. However, the high price tag ultimately overcame his excitement.
Mary Ford's 1961 Gibson SG Les Paul Guitar
Mary Ford's 1961 Gibson SG Les Paul guitar is many things — a premium musical instrument, a piece of contemporary music history and evidence of the depth of Ford's relationship with her husband, Les Paul. When Ford's nephew approached the Pawn Stars team with one of her most prized guitars, they jumped at the opportunity to make it theirs.
For a mere $90,000, the team gladly purchased the remarkable piece. Not only is it significant for historical and sentimental reasons, but the guitar also happened to be gorgeous and in beautiful condition.
Camarasaurus Bones
The woman who approached Harrison and his team about purchasing her grandfather's dinosaur bones was pretty clueless about which dinosaur they came from and the origin of the bones. That made proving authenticity and estimating the value very tricky. As always, the Pawn Stars team called an expert in to provide an evaluation and offer advice.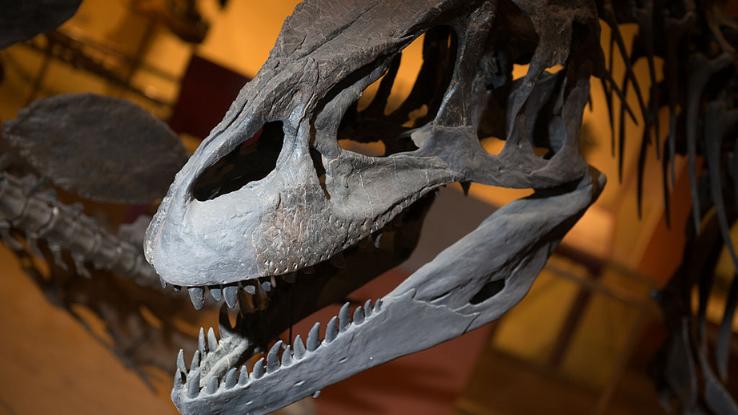 Andre LuJan determined the fossil was a leg from a camarasaurus. The camarasaurus was a giant herbivore that lived approximately 150 million years ago. Intrigued by its rarity, Harrison bought the fossil for the bargain price of $18,000.
Book of Mormon, 5th Edition
This 1842 edition of the Book of Mormon is valuable not only because of its age, but also because it was the last edition of the book to be published while Joseph Smith was alive. It's also the only volume that doesn't include "Junior" after his name, as it was published after Smith's father had passed away.
The unique copy was in fairly good condition and was valued at $40,000 by a rare book expert. The folks at Pawn Stars got a great deal on this one, purchasing it for nearly half that price — $24,000.
JFK Cigar Box
It seems that anything and everything relating to the 35th President of the United States is worth a small fortune. The charismatic, Boston-bred John F. Kennedy was an extremely popular public figure in the early 1960s, and his assassination changed the nation in a multitude of enduring ways.
Kennedy enjoyed smoking — it was the 1960s, after all — and he preferred the feel and flavor of a cigar over a simple cigarette. His passion for fine tobacco is probably the reason he owned this beautiful, personalized cigar box. Still containing some of Kennedy's unused cigars, it sold for $60,000.
More Than 200 Pounds of Silver
Years ago in U.S. history, silver coins were really made of silver, not nickel, zinc or copper. Way before the gold standard took hold, the U.S. government and financial institutions relied on the silver standard to give currency its value. Today, many collectors and investors accumulate gold and silver, as it never depreciates.
When a young investor met with Harrison, he had more than 200 pounds of silver bars and coins. The entire collection was purchased for an outstanding $111,000. Forget being worth your weight in gold — what about silver?
2001 Super Bowl Ring
Rick Harrison, one of the main owners of the pawn shop where Pawn Stars takes place, definitely has a fascination with Super Bowl rings. He has owned multiple rings throughout his life and career — sad that so many end up in pawn shops — but he proudly states that his 2001 Patriots Super Bowl ring may be his absolute favorite.
Encrusted with diamonds and made with more than 2 ounces of 14k gold, it was the largest and most ostentatious Super Bowl ring ever created at the time of its release. Harrison purchased it from a Pawn Stars customer for about $3,000.
Spanish Shipwreck Gold Bar
The Spanish plundered a lot of gold during the colonial era, so much gold, in fact, that areas near Spanish shipwrecks are still known as possible treasure havens. This gold bar was recovered from the site of a shipwreck and features the genuine markings of many years spent buried at sea.
Of course, it still shines like pure gold. Because shipwrecked treasure is difficult and dangerous to recover — and because this piece has significant historical value — it is worth far more than its weight in gold. The tiny bar was valued at approximately $48,000 on its episode.
1906 U.S. Half-Dollar (and Titanic Survivor)
Some items are valuable purely because of what they're made of, while others command top dollar because of their historical value. This 1906 U.S. half-dollar got a double whammy on worth. It was silver and also old, but most significantly, it's one of the few items ever recovered from the wreck of the Titanic.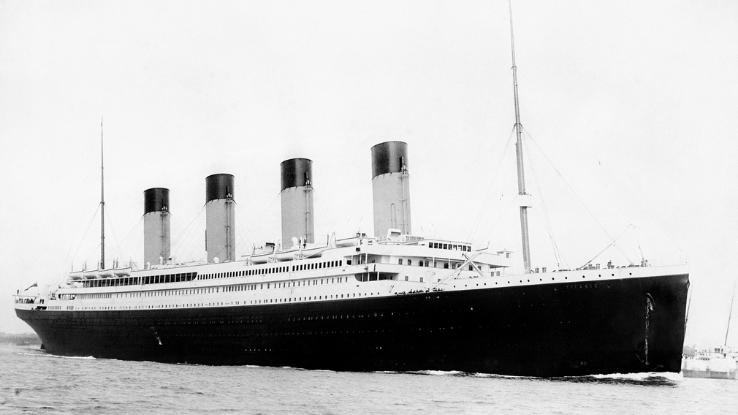 Pulled from the pockets of a dead man, it's certainly an artifact with a macabre history. Harrison had the opportunity to make this unique and storied coin a part of his collection, but he declined. The coin is currently valued around $100,000.
1932 Ford Roadster
The 1932 Ford Roadster, also known as the Model B, was an updated version of the Ford Model A. Only about 13,000 of these cars were manufactured, making them a rare find, even in the 1930s. When a car enthusiast invited the cast of Pawn Stars to check out his Model B, tensions — and prices — were sky high.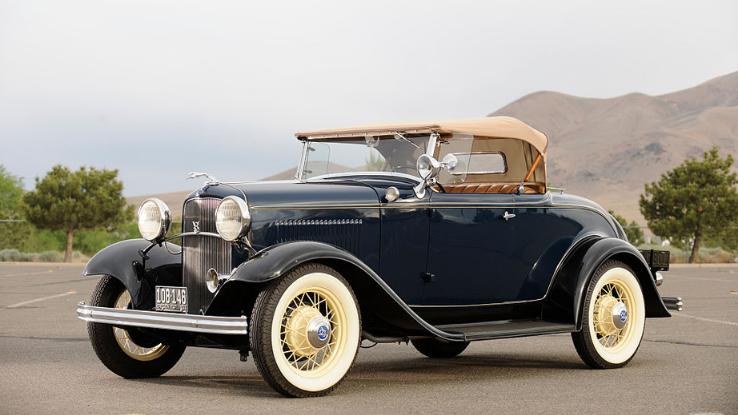 After much deliberation, Harrison and his team drove away in the sweet ride for the bargain price of $68,000. Initially, the stylish 1932 Ford Roadster cost about $495 — about $10,000 adjusted for inflation.
Robosaurus
Some of the items that show up on Pawn Stars are unforgettably unique. That was definitely the case with the Robosaurus, a fire-breathing, mechanically operated T-Rex. The gigantic, car-crushing robot was a little beyond the team's price range, so they didn't decide to buy it.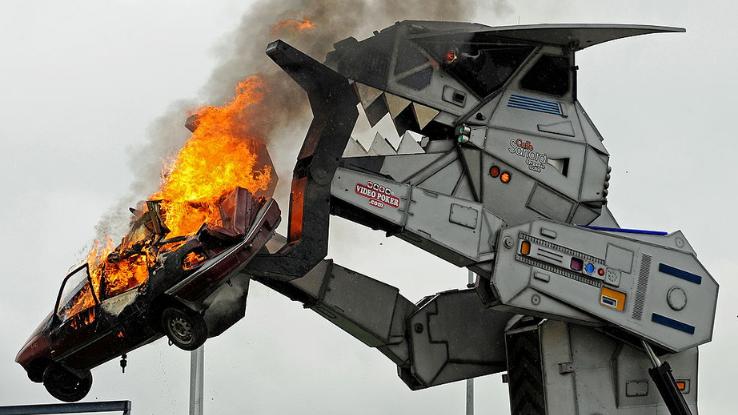 It's probably for the best because the massive metal beast would have been a pain to put into storage, and it certainly wouldn't have fit in the shop. The owner wanted to sell the dino for a cool million, an insanely high price. Sadly, this deal went extinct.
Roman Coin
When someone walks into the Pawn Stars shop with a solid piece of history, amazing things start to happen. A cunning coin collector stunned Harrison with a Roman coin from 42 B.C. Not only was it in nearly perfect condition, but it also featured a pictorial symbol of daggers and the words "Ides of March."
Unbelievably, the coin references the life — or more specifically the death — of Roman Emperor Julius Caesar. The story of Caesar's rise to power and subsequent assassination is infamous, and this coin is incredibly rare. Harrison was willing to spend $110,000 on the piece, but the owner wasn't satisfied with that price and refused.
OJ Simpson's Getaway Bronco
When people turned on their television sets on June 17, 1994, the only thing they saw was OJ Simpson's outrageously ridiculous police chase. The celebrity was driving a white Ford Bronco — one that was nearly identical to his own — that actually belonged to a friend.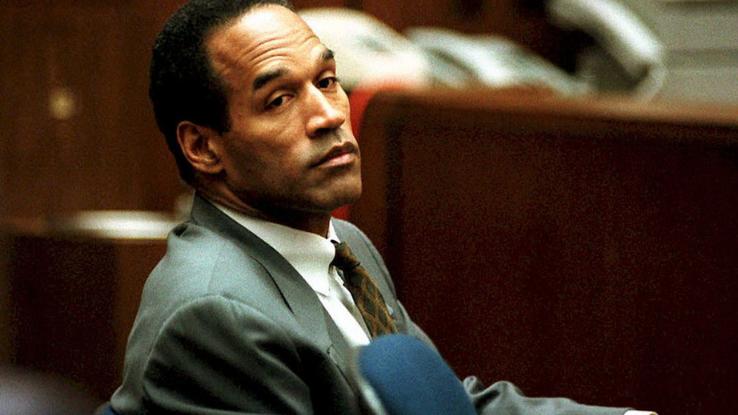 Simpson's vehicle was destroyed, but his buddy's — the one made famous on the nightly news — ended up for sale on Pawn Stars in 2017. The owner was willing to part with the historic car for $1,250,000, but Harrison backed out at the last second.
Vic Flick's 1961 Fender Stratocaster Guitar
Vic Flick's name isn't often spoken in the mainstream media, but guitarists and musicians certainly know who he is. As a professional musician, Flick backed hundreds of bands and recorded hundreds of songs with artists such as Tom Jones, Paul McCartney, Eric Clapton and Jimmy Page.
When he approached Pawn Stars with his 1961 Fender Stratocaster, Harrison was a little wary. After getting some confirmation on Flick's identity and his musical past, he offered the elderly gentleman $50,000 for the guitar, but Flick got the better of him. The rock 'n' roll legend walked away with $55,000 that day.
Order of the White Eagle
Harrison occasionally makes some risky purchases. When he secured an ornate metal pendant — allegedly a Polish medal — he wasn't sure he could make a profit on it. Despite his reservations, he found the perfect buyer and sold the 18th-century neckwear for $30,000 — and dinner, of course.
Surprisingly, the original seller was wrong about the piece's origins. It actually originated in Russia, although it was a symbol of the Order of the White Eagle, Poland's highest honor awarded to both civilians and military personnel. Hopefully, it went to a worthy new home.
Egyptian Mummy Mask
Genuine Egyptian artifacts are extremely difficult to come by, of course. In the past, archaeological rules and regulations were far more relaxed than they are today, and crypt robbing was far too common. So, when a young man approached Corey and Chumlee about a mummy mask, their curiosities were piqued.
About 2,000 years old, the mask could be one of the oldest items in the Pawn Stars shop. Although the seller initially wanted $70,000 for the ancient artifact, a price of $30,000 was eventually agreed upon. Needless to say, the mask should technically be in a museum.
Albrecht Dürer Print
Albrecht Dürer was Germany's most famous and most popular Renaissance artist. Original prints of his artwork can quickly sell for as much as $300,000. It also helps that his work is hundreds of years old, so finding an Albrecht Dürer piece in excellent condition is rare.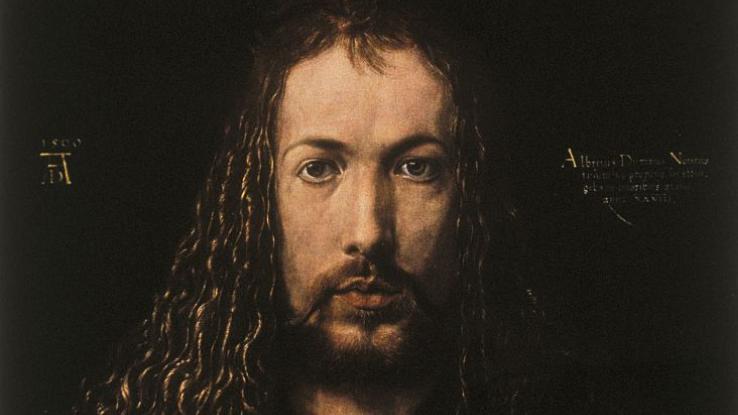 The seller walked away from Harrison with $5,500. He obviously didn't realize the framed artwork was worth between $20,000 and $50,000. It was one deal that really paid off for the Pawn Stars team but not so much for the seller. Hopefully, he made the most of his tiny profit.
Gutenberg Bible Page
The Gutenberg Bible is named after the printing press that created it. Produced in the (gasp!) mid-1400s, it was one of the first mass-produced publications in the world. About 200 copies were manufactured, making the Gutenberg Bible both a historical treasure and an absolute rarity.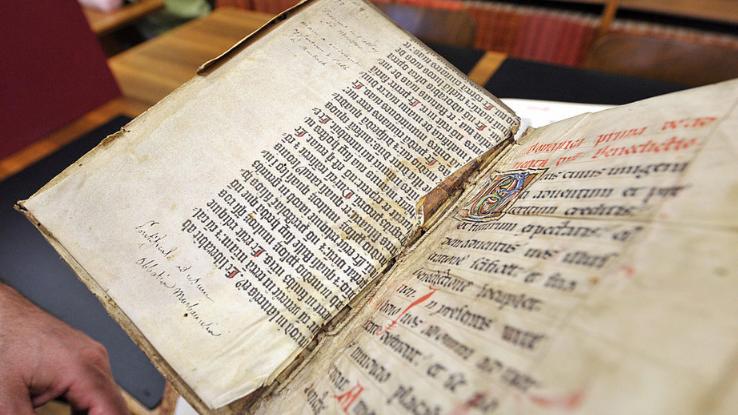 One of Harrison's trusted buddies approached him with a page from an original Gutenberg Bible — something that is nearly impossible to find. Although the page was technically priceless from a historical perspective, Harrison acquired it for a mere $47,000. Hardcore collectors would sell their homes to own this page.
Antique Dutch East India Company Bell
When a woman approached Harrison and his father about a "shipwreck bell," the older Harrison was suspicious. The bell was in fantastic condition and showed no signs of being submerged for years in water. Nonetheless, an expert confirmed the bell did belong to a shipwrecked vessel — just one that wrecked upright.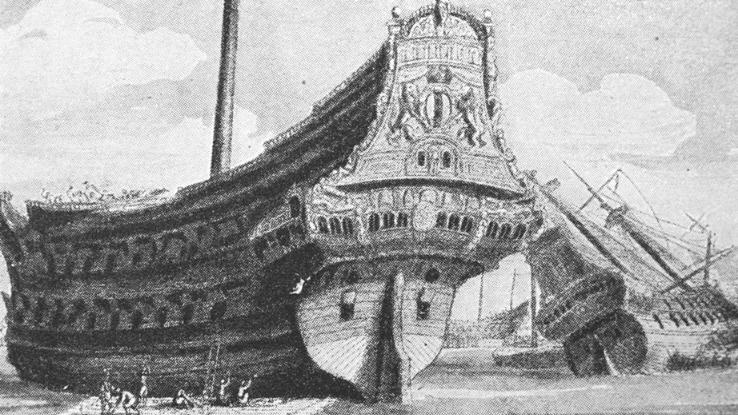 Eager to acquire some quick cash to help with moving, the seller was overjoyed to find out the antique was worth approximately $15,000. That's a huge chunk of cash for an old metal bell. Her ears must have been ringing with dollar signs.
1915 Panama Pacific Octagonal Gold Coin
The building and completion of the Panama Canal — and U.S. forces essentially invading and taking over Panama — set an unstoppable chain of events into motion that led to the tumultuous world of today. The 1915 Panama Pacific Octagonal Gold Coin is a $50 gold piece (1915 value) created to celebrate the opening of the Panama Canal.
Harrison set out for a local coin convention with his eye on the prize and was able to find two vendors selling the rare coin. One seller wanted $70,000 for it, but Harrison was able to strike a deal for $67,000.
Stephen Stills' 1941 Gibson SJ-200 Guitar
Crosby, Stills and Nash were a singing and guitar-playing trio of young men who changed folk-rock music during the late '60s and early '70s. This 1941 Gibson was in outstanding condition, considering it was more than half a century old. When you add that it once belonged to a folk-rock legend, the value climbs even higher.
In addition to loving spruced-up sports cars, Harrison loves pieces of Rock 'n' Roll history, and he couldn't resist snatching up this guitar, no matter the price. After spending $55,000 on the instrument, maybe he sat back and grooved out to some old 45 records.
2014 Hertz Penske GT Mustang
Rick Harrison is known for his love of automobiles, so when he received a phone call letting him know that a 2014 Hertz Penske GT Mustang could be his, he put on his coat and answered the summons. The sporty vehicle is perfect for racing as well as showing off, which appealed to the Pawn Stars leader.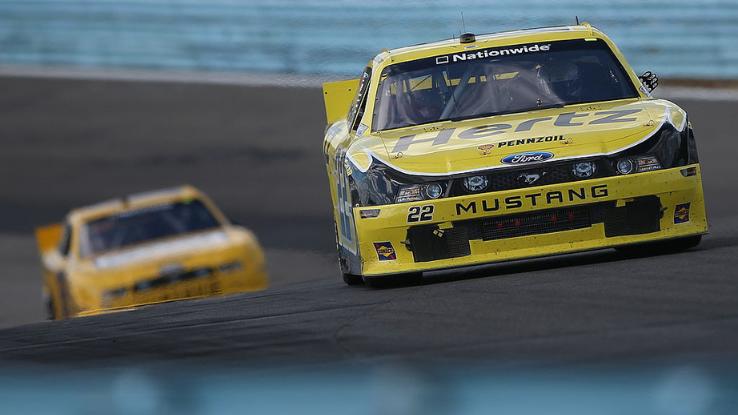 Although this car could have quickly sold for upwards of $100,000, Harrison's smooth bartering skills and personable attitude allowed him to seal the deal for a mere $60,000. Anyone determined to go fast — Ricky Bobby style — should feel envious.
The Godfather Autographed Script
The Godfather films are classics that are still viewer favorites, even after decades have passed. The impact that Francis Ford Coppola had on directors, film writers and producers is massively significant. Consequently, finding and obtaining an original, signed copy of The Godfather is like locating and striking pure gold.
Harrison and his team were impressed by the script and its genuine signatures — but not impressed enough to keep this legendary piece of film history for themselves. With any luck, it will pass into the hands of a sincerely grateful collector or a well-funded museum.
Line Drive Pinball Machine
Pinball machines changed an entire generation of youth. At various points throughout history, they were seen as novel distractions, devious gambling devices and passe forms of entertainment. This particular pinball machine was one of the last non-computerized models ever developed, and it was still in premium condition.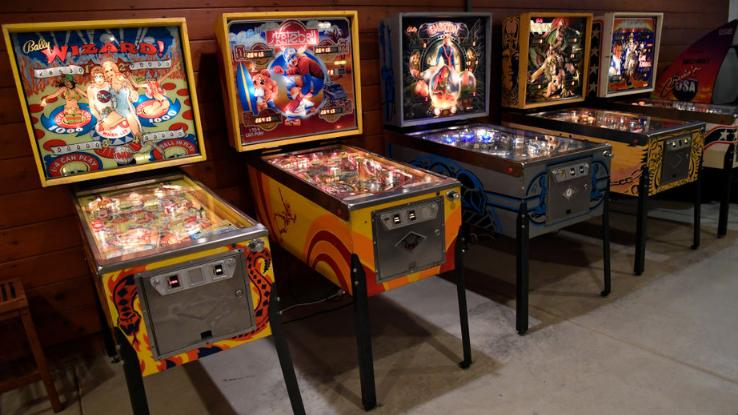 Manufactured in the early 1970s, the Line Drive pinball machine feels like something from the 1950s. With moving mechanical figures and early lighting strips, this piece of pinball history sold for nearly $4,000, which is a decent chunk of change for a vintage game.
Ancient Roman Coin
Nearly every person who passed high school English remembers the phrase "Beware the Ides of March." For those of you who may have forgotten, the line comes from Shakespeare's Julius Caesar. The Ides of March was a Roman holiday, and the Romans loved to imprint their coins with festive messages and reminders.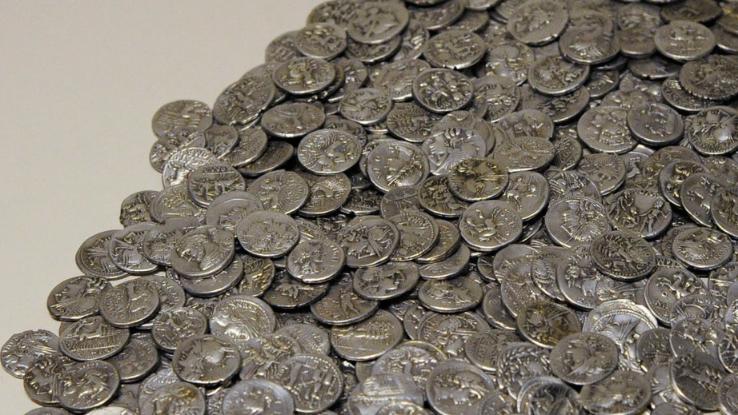 This ancient Roman coin is more than 90% silver and valued at more than $100,000. However, Rick Harrison wasn't willing to pay the price for this item, and its time in the pawn shop was cut short.
Super Mario Bros. Nintendo Cartridge
The rise of video games has produced some of the rarest, most valuable items on the face of the planet. While many of these relics of gaming culture are infused with trace amounts of gold and silver, it's not their mineral content that makes them valuable.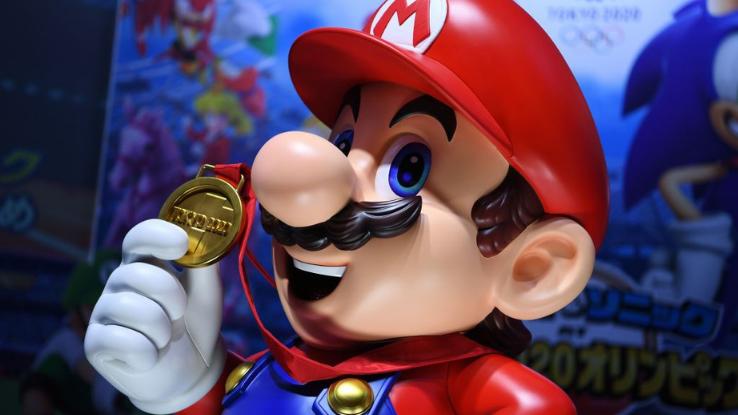 This pristine Super Mario Bros. cartridge holds more sentimental value than some people will ever understand. Valued at around $1 million, it's incredible to think that a single video game — even one as influential as Super Mario Bros. — could be worth so much. Harrison felt the same and passed on the purchase.
Ancient Anglo-Saxon Helmet
Some remarkable historical artifacts end up making their way to Harrison's pawn shop. When a young man brought a rusted, bowl-like helmet in for the team to consider, it looked like nothing more than a hunk of junk, but great surprises were in store for everyone.
The piece was an ancient helmet, crafted during the Anglo-Saxon period. Remarkably well-preserved, it could have easily fetched more than $15,000 in an auction. However, the Pawn Stars team acquired it for only $10,000. Hopefully, no one will wear it around the shop. (We're looking at you, Austin Lee Russell.)
19th Century Roman Catholic Cardinal Ring
This Roman Catholic ring from the 1800s once belonged to a cardinal. Nearly every pope was once a cardinal, and many of the possessions kept and passed down by these religious figures are treasured for their religious significance. Imbued with precious jewels, this ring displays both the austerity and wealth of the Catholic Church.
Although it wasn't one of the most expensive items to pass through Harrison's hands — he acquired it for $2,000 — it is certainly one of the most unique. To the right buyer, this ring is worth a fortune simply for its spiritual significance.
Signed First Edition of Frank Baum's The Wonderful Wizard of Oz
The lasting impact of author Frank Baum's The Wonderful Wizard of Oz can still be felt today. The 1939 film adaptation propelled Judy Garland to stardom and changed the way filmmakers made movies. The novel is still beloved by many, so finding a signed first edition copy is not only a rarity but a dream for tons of collectors.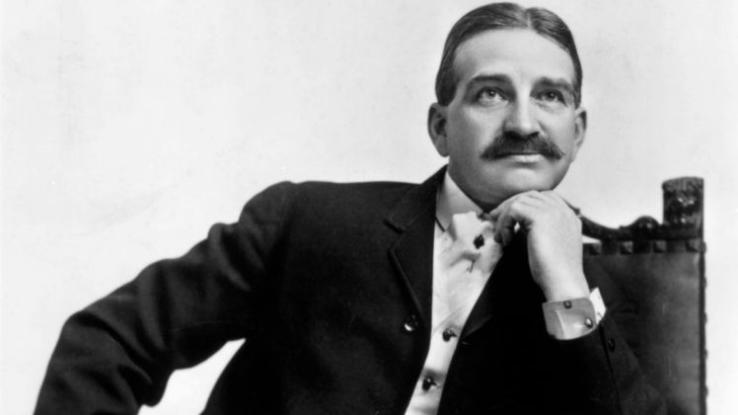 Valued at a minimum of $10,000, Harrison attempted to acquire the copy for a mere $3,000. However, the smart owner wouldn't part with it for that amount, and the book's fate is currently unknown.