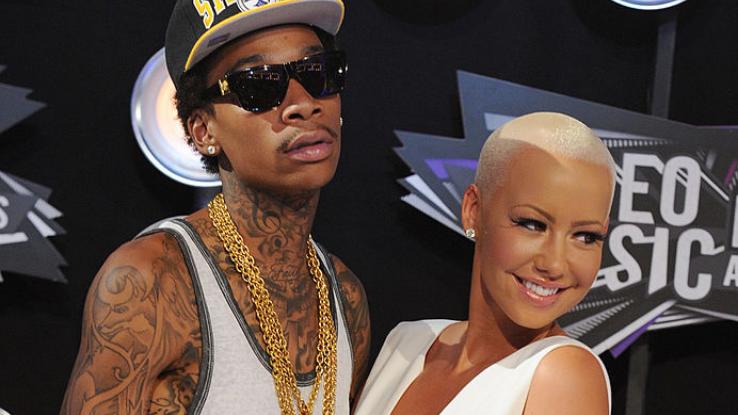 Divorce is sometimes an unfortunate after-effect of married life. The fallout can be even worse for celebrities who are torn between fact and fiction, glamour and grind, and fame and folly — with million-dollar estates on the line.
Additionally, celebrities are forced to air their dirty laundry in public in ways the rest of us don't have to tolerate. Some divorces are downright nasty and scandalous. Others are barely a blip on the radar before disappearing from the headlines completely. Take a look at some celebrity divorces you probably don't even know about.
Hilary Duff and Mike Comrie
Professional hockey player Mike Comrie married 22-year-old Disney actress — later singer, producer and more — Hilary Duff in August 2010. You know Duff from classics like Food Fight and Agent Cody Banks as well as grownup flicks like The Haunting of Sharon Tate. You saw Comrie skate in the uniform of the Oilers, Flyers, Coyotes, Senators, Islanders and Penguins.
The made-for-television romance between the movie star and hockey star — ahem! — ended in divorce in February 2016. Duff later said, "I don't think we were mature enough to stick it out."
Elisabeth Moss and Fred Armisen
Elisabeth Moss of Mad Men fame happened to meet Saturday Night Live funny-man Fred Armisen when her co-star, Jon Hamm, hosted the comedy show in New York in October 2008. Armisen is 16 years older than Moss, but they were still married within a year of meeting.
Eight months later, Moss and Armisen separated. The couple doesn't pull any punches about the whole thing. In Armisen's own words, he was "a terrible husband." As for Moss, she says, "It was extremely traumatic and awful and horrible." That's certainly not the stuff of matrimonial dreams.
Will Smith and Sheree Zampino
Will Smith has been married to Jada Pinkett Smith for so long — since 1997 — and their family has been Hollywood royalty for so long that you might assume she was Will's first and only bride. You would be wrong.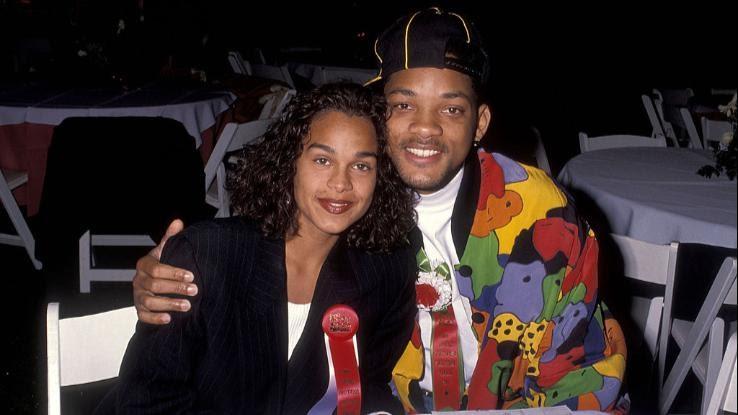 Smith married Sheree Zampino in 1992, and they had a child together, Trey. The couple divorced in 1995, and Will went on to marry Jada. Zampino also remarried, the second time to former professional football player Terrell Fletcher. They have also since divorced. As for Trey, he appeared in a music video for his Dad, made an appearance on Oprah and was also in a David Blaine magic special.
Olivia Wilde and Tao Ruspoli
Speaking of Hollywood royalty, you know Olivia Wilde as being happily married to fellow actor Jason Sudeikis, with whom she has two children. Sudeikis wasn't Wilde's first husband, and her "royal" status was legitimate for a while.
A 19-year-old Olivia married Italian prince Tao Ruspoli in 2003. They divorced in 2011 during Wilde's star-making run as "13" on House. Before marrying Wilde, Ruspoli graduated from Berkeley with a degree in philosophy. He now works as a filmmaker, musician and photographer. She says her marriage at 19 "stunted her growth" and resulted in a "sort of arrested development."
Uma Thurman and Gary Oldman
Before Uma Thurman married and divorced actor Ethan Hawke, she was married to and divorced from another Hollywood fixture. In 1990, Thurman married Gary Oldman, who is 12 years older than her. Sean Penn first introduced them.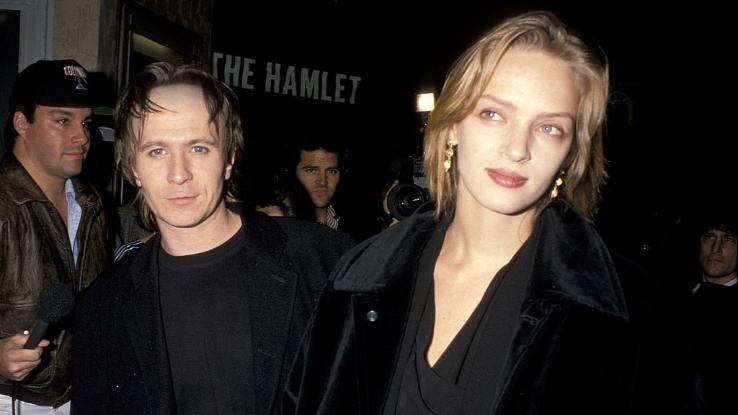 Long before marrying Thurman — his second wife — Oldman had a hard-won reputation for addiction and legal problems. Some have said that Thurman tried to clean him up, even monitoring his diet. It didn't work. Oldman's third marriage also ended badly, with Donya Fiorentino accusing him of ruining her life. Now clean, Oldman still can't quite get it right and is currently married for the fifth time.
Andre Agassi and Brooke Shields
Long-distance relationships are one thing, but falling in love through international facsimile transmissions — what a very '90s idea! In the early '90s, Brooke Shields was a supermodel and actress, and Andre Agassi was at the top of the men's tennis universe. In her book "There Was a Little Girl," she described falling in love with Agassi when they were "sending long heartfelt faxes when she was filming in South Africa."
Their marriage was shaken by Agassi's revelation of his addiction to crystal meth. They divorced after two years, and it was displayed for all to see and read on the front cover of People magazine until the story quietly faded away.
Helen Hunt and Hank Azaria
Helen Hunt has been a star of the small screen — Mad About You — and the big screen — Twister, What Women Want, etc. Hank Azaria is an actor you may know better for his voice than his face. For 30 years, he has been the voice of many characters on The Simpsons, including Moe Szyslak, Apu Nahasapeemapetilon, Chief Wiggum, Comic Book Guy and Carl Carlson. He also appeared in an episode of Mad About You. Cool twist, right?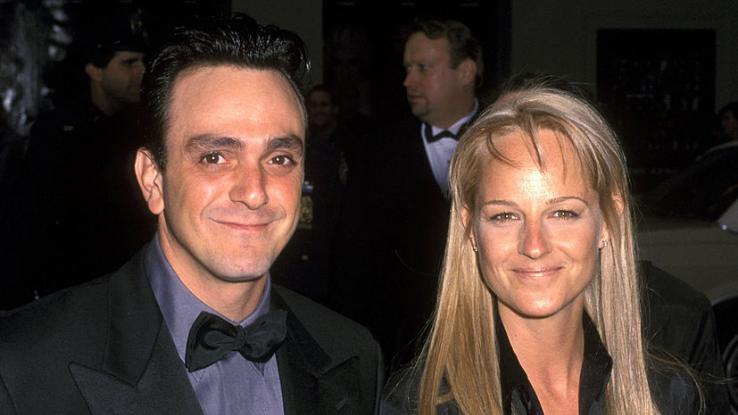 Hunt and Azaria dated for five years and then married in 1999 in a traditional Jewish ceremony in California. A short 17 months later, they separated and ultimately divorced.
Nicholas Cage and Lisa Marie Presley
It may not surprise you that Nicholas Cage has been divorced. He has made headlines for decades, and he has been divorced more than once, including from a royal — sort of. Very shortly after divorcing Patricia Arquette after five years of marriage, Cage married Lisa Marie Presley. Yes, Elvis' daughter.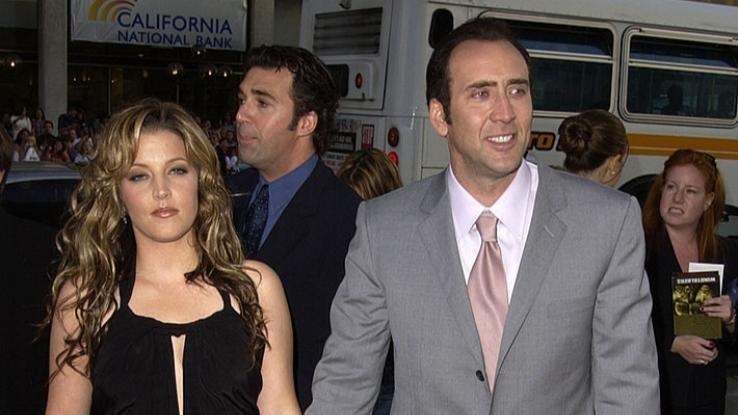 The daughter of the "King of Rock 'n' Roll" had previously been married to the "King of Pop," Michael Jackson. Her marriage to Cage only lasted three months. He filed for divorce in 2002. Like so many exes, Presley said, "We shouldn't have married in the first place."
Angelina Jolie and Jonny Lee Miller
Some divorces kind of fly under the radar because they pale in comparison to other divorces. For example, you probably know that Brad Pitt and Angelina Jolie were married and divorced before. Those divorces made the news and the tabloids. You probably also know that one of Jolie's famous exes is Billy Bob Thornton.
Well, you can add Jonny Lee Miller, the star of Trainspotting on the big screen, Broadway's Frankenstein and television's Elementary, to the list of Jolie's ex-husbands. They worked together on Hackers in 1995, married in 1996 and then divorced in 2000.
Jennifer Garner and Scott Foley
Remember that time that the Hollywood fairy tale of a marriage between Jennifer Garner and Ben Affleck imploded over Ben's affair with the nanny? Of course, you do. (What is it with famous dudes and nannies, by the way? Ew!)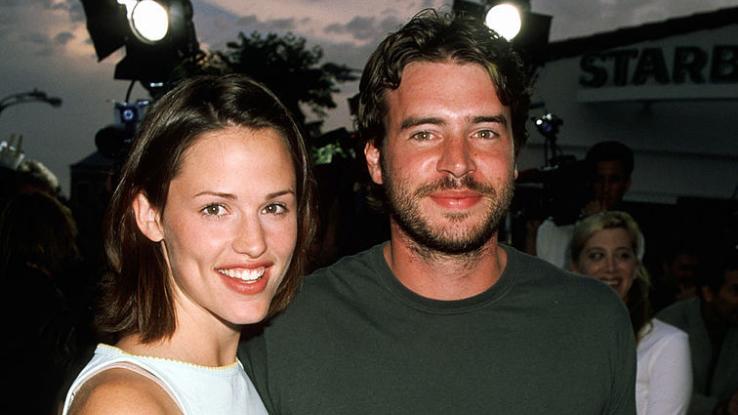 But did you know that Garner had been married and divorced before? A 20-something Garner married Scott Foley, star of television's Scandal, in October 2000. They had met while working together on Felicity. They were separated by March 2003, and Garner later chalked the divorce up to immaturity: "I wish I'd known to wait for marriage until I was 30 or over."
Zooey Deschanel and Ben Gibbard
Zooey Deschanel of New Girl has two children, Elsie Otter and Charlie Wolf, with husband Jacob Pechenik, a producer. Deschanel and Pechenik were married for four years before splitting in September 2019 and later divorcing. It wasn't Deschanel's first divorce.
In 2012, she filed for divorce after two years of wedded something-less-than-bliss to Ben Gibbard, a singer, songwriter and guitarist. You may know him as the lead singer of the indie rock band Death Cab for Cutie. Deschanel is a musician too, having been part of the act If All the Stars Were Pretty Babies and the band She & Him.
Macaulay Culkin and Rachel Miner
Macaulay Culkin is a cultural touchstone for a generation in so many ways. First, he starred in the Home Alone movie franchise. Second, he had a long-time relationship with Michael Jackson. Culkin testified as a character witness at Jackson's trial on molestation charges and always insisted their relationship was innocent. Third, he had an eight-year relationship with fellow star Mila Kunis.
Beyond all that, did you know he's also been married and divorced? At the tender age of 18, he married Rachel Miner, an actress who starred in Supernatural. They were divorced two years later.
Jeff Goldblum and Geena Davis
Two of the brightest stars in the celebrity firmament in the '80s were Jeff Goldblum and Geena Davis. Goldblum starred — or maybe co-starred with those scene-stealing dinos — in Jurassic Park. Davis was one of the headliners in the cultural landmark Thelma & Louise. You know all of that.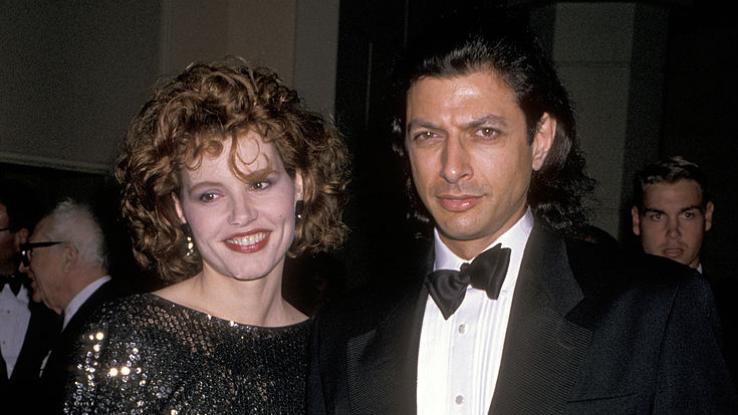 You may not know about the film Transylvania 6-500. There's not much reason you should, except that Davis and Goldblum met on the set and went on to star together in The Fly and Earth Girls Are Easy. They married in 1987 in Vegas, but the gamble didn't pay off, and they divorced in 1990.
Drew Barrymore and Tom Green
Transitioning from child stardom to adult celebrity is complicated. Just ask Macaulay Culkin, who appears elsewhere on this list. But before there was Macaulay, there was E.T. the Extra-Terrestrial's Drew Barrymore.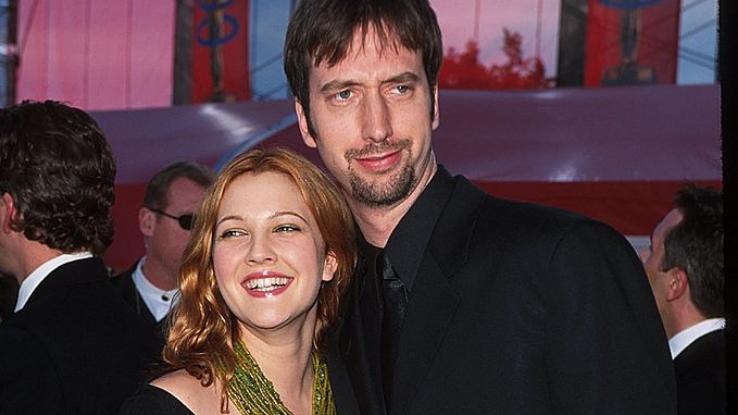 Barrymore married bizarro Canadian funny-man Tom Green in 2000. Their engagement even became part of a Saturday Night Live episode hosted by Green on November 18, 2000. They made two movies together, Charlie's Angels and Freddy Got Fingered. Short as the legacy of those movies may be, it outlasted their marriage. Green filed for divorce after just months.
Caitlin Jenner and Kris Jenner
This one won't surprise anyone, really, but many of the details got lost in the celebrity frenzy. Legendary American Olympian Bruce Jenner married Kristen Houghton Kardashian. You may have heard of her children by her first marriage — Kourtney, Kim, Khloe and Robert. Together, Kris and Bruce had two children, Kendall and Kylie.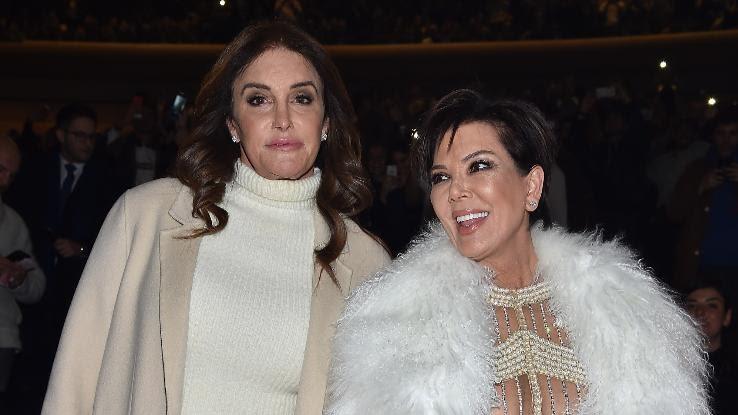 Years later, Bruce transitioned Caitlyn Jenner, but before that transition, Bruce and Kris divorced in 2015 after separating in 2013. They had been married for 22 years. Caitlyn says she told Kris about her gender issues during their marriage and dressed as a woman several times while they were together.
Ryan Reynolds and Scarlett Johansson
To millions of adoring fans, Ryan Reynolds and Blake Lively are the perfect celebrity couple, and who can argue? But Blake wasn't Ryan's first perfect partner — or so he surely thought at the time. Before Blake, there was Scarlett.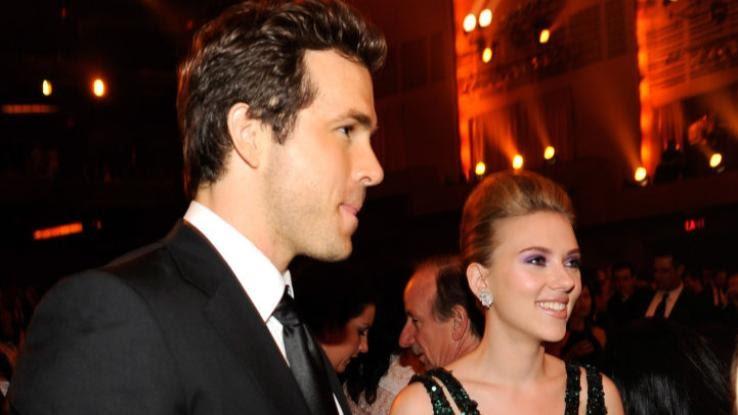 Scarlett Johansson and Ryan Reynolds were married in 2008 and divorced in 2010. When they got together, Reynolds had recently ended a relationship with songstress Alanis Morissette. Johansson, who was 23 when she married Reynolds, says she didn't know what she knows now: "…more of what I need in a relationship, what I want in a relationship."
Solange Knowles and Daniel Smith
You know Solange Piaget Knowles better as just Solange. You know her sister too, of course. You may even know she was a backup dancer for Destiny's Child, and you certainly know some of her music from her albums Solo Star, Sol-Angel and the Hadley St. Dreams, True, A Seat at the Table and 2019's When I Get Home.
What you may not know is that Solange married her childhood sweetheart, Daniel Smith, in 2004 at 17 years of age. They were divorced a few years later in 2007. The couple also had a child together — Daniel Juliez J. Smith Jr. — in October 2004.
Kim Kardashian and Kris Humphries
Professional basketball player Kris Humphries played for the National Basketball Association's Jazz, Raptors, Mavericks, Nets, Celtics, Wizards, Suns and Hawks. With all due respect to his many, many fans, he didn't leave an enormous mark on the athletic landscape. However, he will forever be the answer to the popular trivia question "Who was Kim Kardashian's second husband?"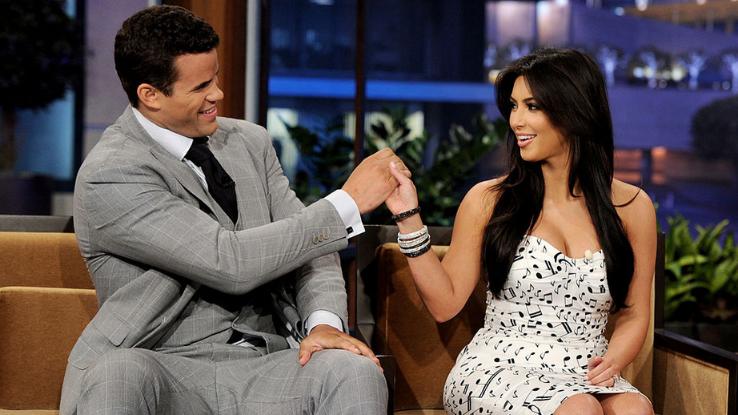 Kris and Kim began dating in October 2010. By May 2011, they were engaged. On August 20, 2011, they were married — but it was over by Halloween. On October 31, 2011, Kim's application for divorce was announced. The marriage lasted just 72 days.
Angelina Jolie and Billy Bob Thornton
With all the Brangelina headlines, we already wondered if you had forgotten about Angelina Jolie's marriage to Jonny Lee Miller (above). Now that you're caught up there, there's more news on the Angelina front — another divorce in her past.
Jolie was married to actor Billy Bob Thornton from 2000 to 2002. You will recognize him from films like Sling Blade — which he also wrote and directed — Armageddon, A Simple Plan, Monster's Ball and more. Jolie and Thornton's short marriage left us so much to question, including this nugget: Jolie wore a vial of Thornton's blood around her neck.
Renee Zellweger and Kenny Chesney
Country superstars and Hollywood stars aren't always obvious matrimonial matches. Renee Zellweger and Kenny Chesney were an exception — briefly. They met at NBC's Concert of Hope fundraiser for tsunami victims in January 2005. Their unlikely relationship was kept under wraps for months but then unveiled when Zellweger delivered a margarita — and a kiss — to Chesney on stage.
They were married in 2005 for 225 days. When Zellweger cited "fraud" as grounds for divorce, many people speculated that it meant she discovered Chesney was gay. She later clarified that "fraud" was simply legal language that wasn't supposed to reflect on her ex's character.
George Clooney and Talia Balsam
Who was the ultimate eligible bachelor of the 2000s? For many, George Clooney would be right at the top of the list. Of course, he was married in 2014 to British lawyer Amal Alamuddin, so he is no longer a bachelor at all, but did you realize that Alamuddin wasn't his first wife at all?
Clooney married actress Talia Balsam in 1989, and they were married for four years. (No word on the role that Clooney's shocking hair played in the demise of the marriage.) He told Barbara Walters he would never marry again. In his defense, he stuck to his guns for a really long time.
Bradley Cooper and Jennifer Esposito
Remember that time at the 91st Annual Academy Awards when Bradley Cooper cozied up sooooo closely to Lady Gaga during their performance? One of the other memorable performances of the night was the one by Cooper's supermodel girlfriend, Irina Shayk, who seemed entirely unbothered by the whole thing.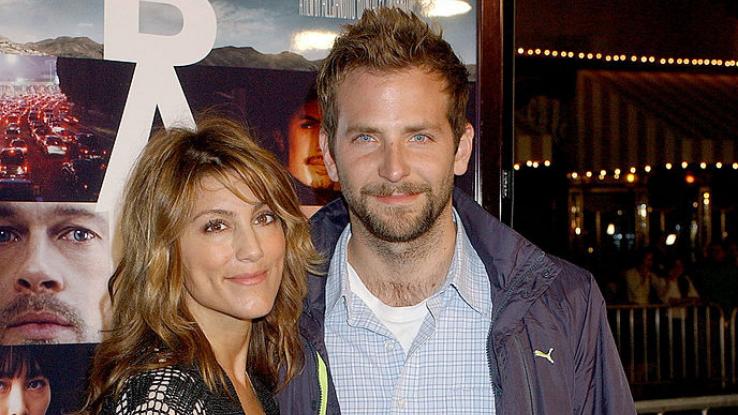 In the wake of the show, however, the world heard for the first time in a long time from the former Mrs. Bradley Cooper. Yes, Cooper was married before to Jennifer Esposito, one of the stars of Best Picture winner Crash. They were married for four short months beginning in December 2006.
Julia Roberts and Lyle Lovett
If Renee Zellweger and Kenny Chesney were an unlikely pair, hold on to your cowboy hat and pompadour. In 1993, two sets of very different fans were shocked to hear of a wedding between Pretty Woman Julia Roberts and country crooner Lyle Lovett. A whirlwind three-week romance led to a June 1993 elopement and wedding in Indiana.
The realities of demanding careers on both sides of the marriage reared their ugly heads very quickly, however. The marriage between Roberts and Lovett ended in divorce in March 1995, less than two years later.
Wiz Khalifa and Amber Rose
Rapper, singer, songwriter and actor Wiz Khalifa (a.k.a. Cameron Jibril Thomaz) began dating model and actress Amber Rose (a.k.a. Amber Levonchuck) in 2011. Rose had previously dated rapper Kanye West.
On March 1, 2012, Rose and Khalifa became engaged. Their son, Sebastian Taylor, was born in 2013, and they married in July 2013 and lived in California and Pennsylvania. By September 2014, however, the relationship was over. When Rose filed for divorce, she sought sole custody of Sebastian. Ultimately, they agreed to share joint custody. Neither Wiz nor Amber has remarried.
Kaley Cuoco and Ryan Sweeting
Big Bang Theory star Kaley Cuoco was married to professional tennis player Ryan Sweeting from December 2013 to September 2015 after originally dating for three months. Sweeting's highest ranking was No. 64 in the world in September 2011. He had a career match record of 35 wins and 57 losses, but in his marriage to Cuoco, he had a solid zero wins.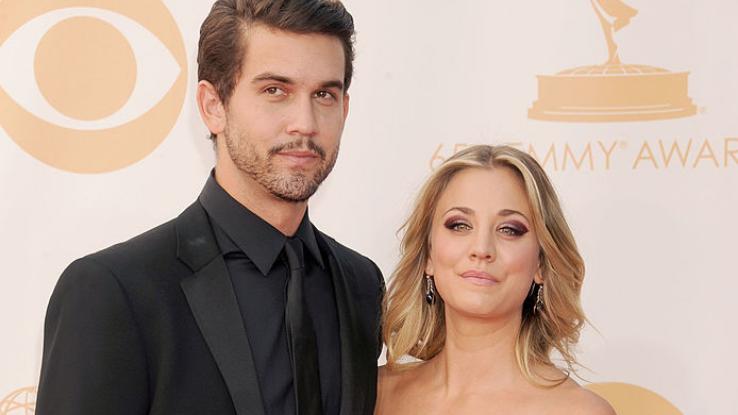 Cuoco and Sweeting divorced after just 21 months of matrimony. About the failure of the marriage, Cuoco said, "The person I ended up with was not the person I originally met. And that wasn't my fault — that was his."
Kim Cattrall and Mark Levinson
Kim Cattrall and Mark Levinson wrote a book together in 2002 called Satisfaction: The Art of the Female Orgasm. Reviews were not all glowing. The Guardian said, "The instructions come straight out of a conjuring manual." No word on what the newspaper had to say about the authors' marriage.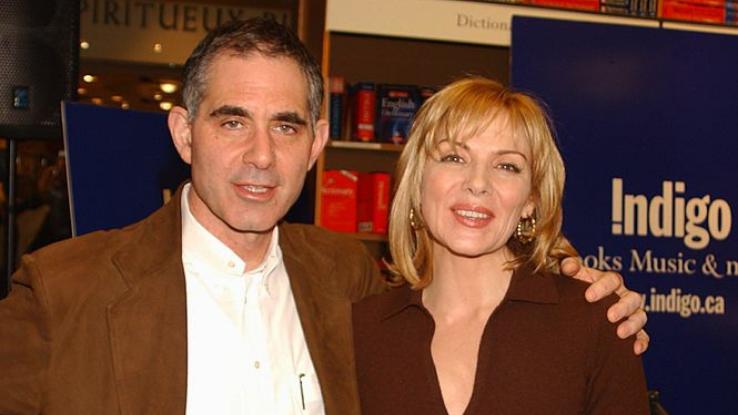 Cattrall and Levinson were married to each other for six years, ending in 2004. Writing a book with your spouse about sex has got to be difficult, but Cattrall says it wasn't what killed the marriage. The demands of her Sex and the City schedule did that.
Sophia Bush and Chad Michael Murray
One Tree Hill was a television drama series that followed the lives of half-brothers Nathan Scott and Lucas Scott, played by James Lafferty and Chad Michael Murray, respectively. The cast also included Sophia Bush.
In May 2004, Bush became engaged to Chad Michael Murray. They married in April 2005 but separated five months later. They were divorced in December 2006, but not before Bush requested an annulment of the marriage based on fraud. She was granted a divorce instead. On Watch What Happens: Live, she said, "We were two stupid kids who had no business being in a relationship in the first place."
Tea Leoni and David Duchovny
David Duchovny played Fox Mulder in the television series The X-Files alongside Gillian (Scully) Anderson for 202 episodes. Fans enthralled with the series could be forgiven for forgetting that there was a real man behind the beloved character and a real-world wife behind that man.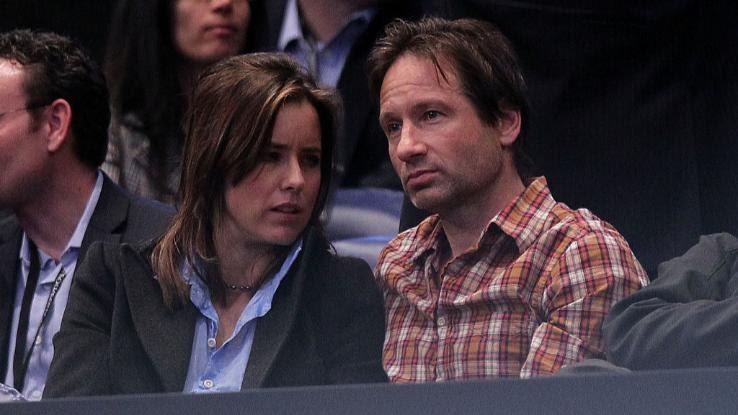 Duchovny was married to actress and producer Tea Leoni of Flying Blind and The Naked Truth fame for 17 years. That 17-year marriage included separations in 2008 and 2011, but it still looked like they might go the distance. During those years, Duchovny underwent treatment for sex addiction, which obviously put a huge strain on the marriage. They had two children but ultimately divorced in June 2014.
Marc Anthony and Jennifer Lopez
Let us count the ways you know Jennifer Lopez, probably better known to you as J-Lo. She is currently engaged to former Yankee Alex Rodriguez, but he won't be her first husband or her second or even her third. Lopez has been divorced three times. Her exes include Ojani Noa, Cris Judd and Marc Anthony.
Anthony and Lopez married after dating for six months, beginning in 2004. In 2008, she gave birth to twins Emme and Maximillian. The couple divorced in June 2014, and Lopez said in an interview with W, "It wasn't the dream that I had hoped for."
Katy Perry and Russell Brand
After years of dating and breaking up and dating again, Katy Perry and Orlando Bloom are engaged! New love is exciting, but it doesn't erase the past, and there's a former Mr. Katy Perry out there: Russell Brand.
Perry and the British actor and comedian were married in a Hindu ceremony in Rajasthan, India, in 2010. Brand filed for divorce in December 2011. In Vogue, Perry said Brand didn't like her "being the boss of things." She also said she hadn't heard from him since getting a December 30, 2011, text message informing her of the divorce. Ouch.